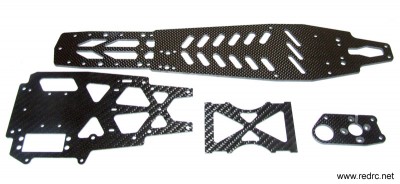 Just 2 weeks ago we showed you the EP conversion for the Serpent 960 by Italian company Capricorn RC. They sent us photos of the first production parts for the project, which have been made from carbon fibre and they include the chassis plate, which no longer needs to be metal like on the gas version of the car, as well as radio plate, motor mount and battery plate. We expect more information in the near future as tests of this new project begin.
Source: Capricorn RC [capricornrc.com]
Monday, February 9, 2009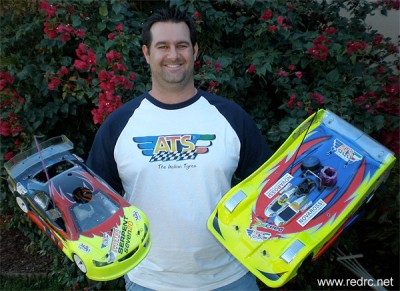 Italian tire company ATS has contacted us to let us know that they have signed front running US gas on road racer DJ Apolaro. After a couple of years of collaboration with the ATS Tires distributor in the USA, DJ joins the International ATS team and will run the tires in the 1/12th & 1/10th and 1/8th on road nitro classes.
Source: ATS Tyres [atsmodel.com]
Monday, February 9, 2009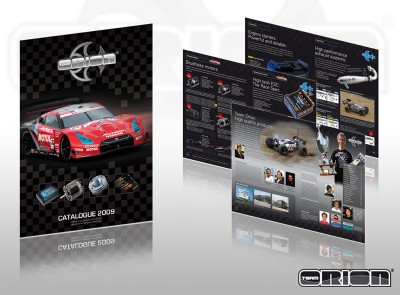 Our sponsors Team Orion have announced that their 2009 product catalog, presented for the first time at this weeks Toy Fair in Nuremberg, is now available in both the English and German language. As you know from our coverage of the fair, the company has many new products on offer like starter boxes, new servos, new chargers, alkaline batteries and much more, which can all be found in the catalog. In addition you can learn more about the company and find background information from the R&D department led by Adrien Bertin and Oscar Jansen.
To download the Catalog, go to the Team Orion site here.
Sunday, February 8, 2009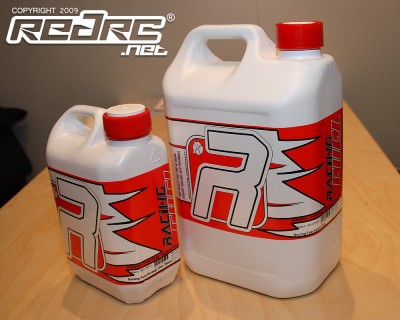 Racing Experience, the company of former RB man Bernard Durand, introduced us to their new range of fuels and tires. The fuel will be available in different grades, with a specific type for running in engines, and different Nitro content, while the tires will be available for both 200mm touring and 1/8th scale on road with the wheels contaning metal particles to create the desired amount of flex.
Sunday, February 8, 2009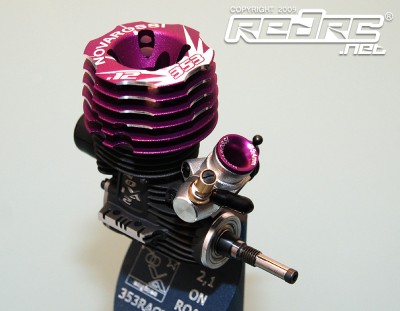 Another engine manufacturer getting a make over accross the range was Novarossi, the Italian establishment has upgraded all cooling heads in their Nova line to purple, so no more blue as seen on last years 353, among others. The 353 has also received an upgrade, with a new larger crank pin, and so is no longer the only engine in their .12 line using a unique conrod. The mounting point between the carburettor and crankcase has also been fitted with a plastic isolator and so aims to stop the transfer of heat into the carb and allows them to use an aluminium carburetter which has more stable tuning, than a plastic version, but which had until now gotten too hot.
Sunday, February 8, 2009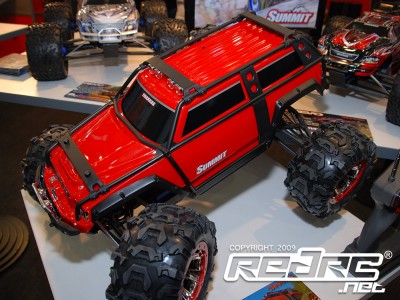 Traxxas had the honour of having the most technology built into one small car with their Summit. This off road basher is powered by a 775 10 turn motor, with space for up to 2 battery packs, and so in normal mode is super quick. Take it off road, and using a switch on the transmitter, it uses a number of its 5 servos to lock the front and rear differential and so can be instantly transformed into a crawler. There were many open mouths at the stand upon seeing this.
Sunday, February 8, 2009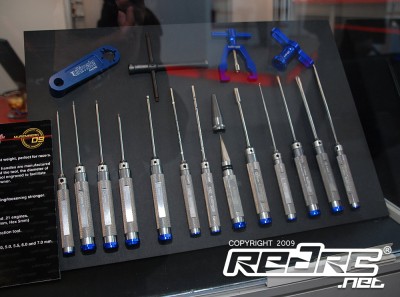 Spanish aftermarket parts and performance upgrades maker Ultimate Racing showed off their new range of professional tools. Featuring blue anodising and updated super durable tool tips, the range is very complete. They were also showing off their clutch system, which has been adapted to fit the Associated RC8, which is now being raced by their star driver Robert Batlle. Other items on show were some cleaning putty and anti friction copper grease which is to be applied to areas of metal on metal contact in the car.
Sunday, February 8, 2009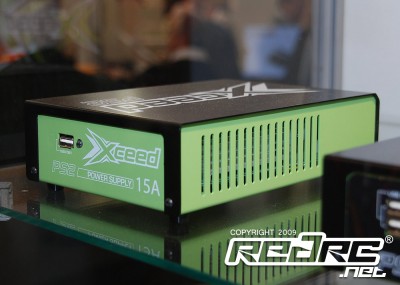 The 3rd and final company present on the Serpent booth was Xceed, who were displaying a greatly increased range of products. Amongst some of the parts being tested with distributors were new fuel, new cells, electric speed controllers and tire traction additives. We dont know if all or any of these products will go into production but items that will are a new 15A version of their power supply, which is of course smaller than the original 30A version and is only supplied with a single USB port.
Sunday, February 8, 2009