February 27, 2019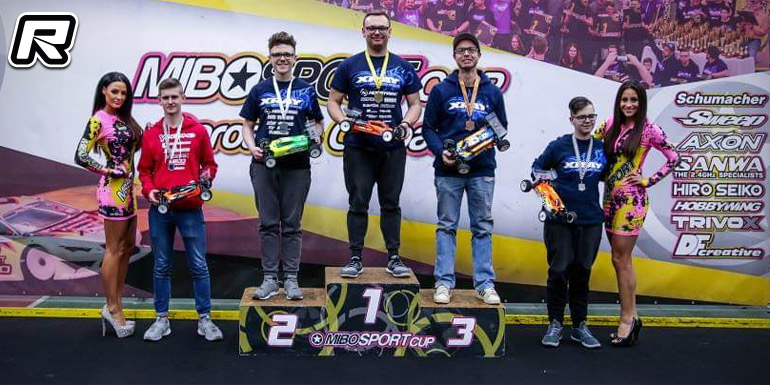 The grand final of the 2018/19 Mibosport Cup was held in Hrotovice last weekend with a record entry of 270 drivers. The race was special in that way, that double points were given, meaning overall standing could change a lot. The race was held in the usual electric on-road and off-road classes and in the buggy categories it was Hupo Hönigl who dominated the 2WD practice rounds while Martin Bayer was fastest in 4WD. After the qualifiers however it was Martin on top in both classes followed by Ales Bidovsky and Hupo in 2nd and 3rd in 2WD, while in 4WD it was Adam Izsay 2nd and Hupo again 3rd.
The 4WD finals saw Martin taking the win in A1 and A2 to secure the overall win. Max Götzl put in good runs in A1 and A2 and he even tried to catch Martin, but ultimately Max had to settle for 2nd in both of the finals and that's where he finished in the end. Hupo took an overall 3rd place to round out an all-Xray podium in front of 4th Bartolomiej Zambrzycki and 5th Zsolt Bajusz.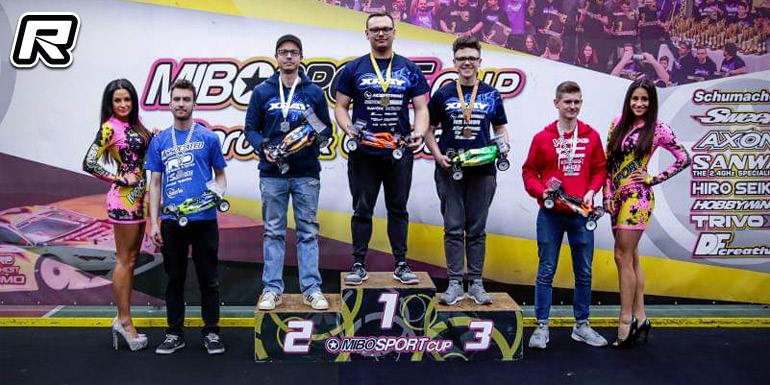 In the 2WD class, Hupo was able to take the win in A1 because of Martin's stupid mistake in the last lap, but Martin didn't give up and took the wins in A2 and A3 to take the overall victory. Hupo finished on the overall runner-up in front of Max Götzl for another all-Xray top 3. Ales Bidovsky took 4th and Bartolomiej Zambrzycki 5th.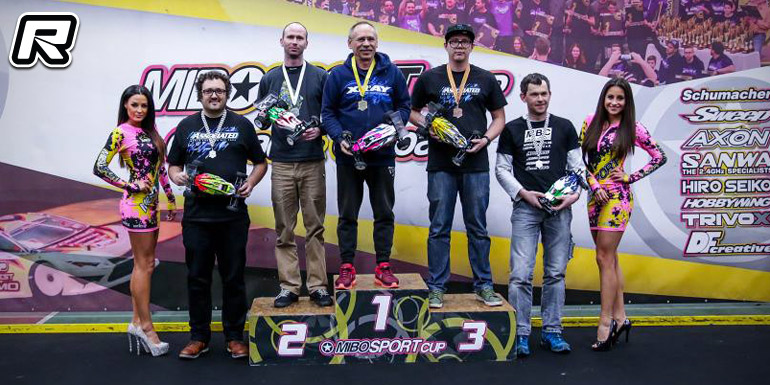 In 2WD Stock class, Juraj Hudy (Xray) drove great in the finals and took the overall win from Arnold Lorenz and Team Associated driver, Rene Levetzow.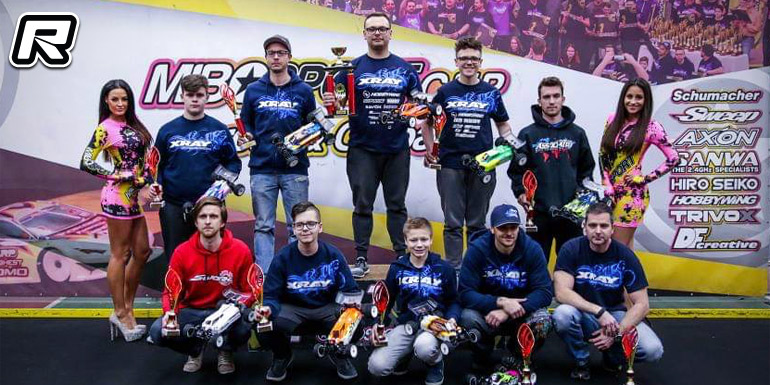 As this was the last race of this season's series, there was the overall championship award giving ceremony. Xray's Martin Bayer was crowned the 2WD and 4WD champion as Xray teammate, Hupo took the 2nd step on the podium in both classes. Max Götzl (Xray) came in 3rd in 4WD while Ales Bidovsky (Team Associated) completed the 2WD podium.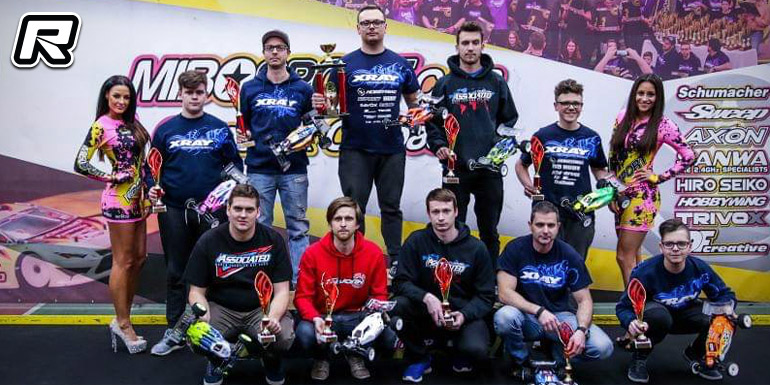 Source: Xray [teamxray.com]
---