March 17, 2010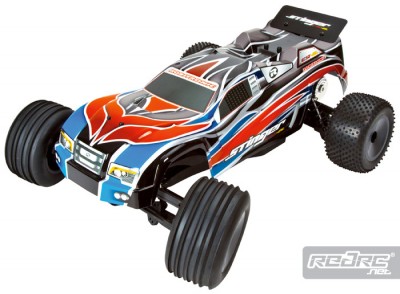 Robitronic have introduced their new EST-BL stadium truck, especially targeting rookies looking to get into real offroad-racing and bashing. The EST-BL stadium builds upon a tough tub chassis which is reinforced by the easy-access-gearbox in the rear while the crash-proof front end features a rugged bulkhead and a-arms that are flexible enough to take some serious hits. Adding more to the EST-BL´s ruggedness, the front shocks are located behind their shock tower for maximum protection in case of a rollover, while captured hinge pins throughout make for a hassle-free maintenance.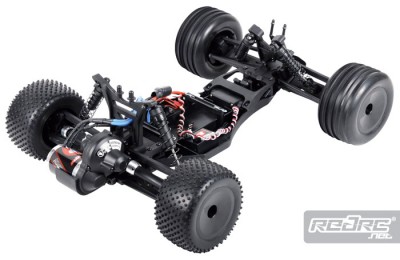 With its long a-arms, shock travel and its big tires, the EST-BL even takes on surfaces that buggies simply cannot drive on. From the gravel pit to the track, the EST-BL stadium truck feels at home on many different surface conditions. Ribbed front tires and mini-blocks in the rear with foam inserts all around grant the EST-BL tons of traction for uncompromising off road-fun!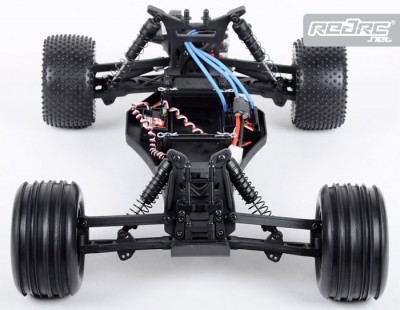 The EST-BL ships completely pre-built and pre-painted with thoroughly chosen ready-to-run components: The ESC with its fine-stepped throttle control imparts an intuitive sense of control at the trigger of the 27MHz AM transmitter. The steering servo is even quick enough for you to throw the EST-BL around the tightest hairpins and master the fastest chicanes.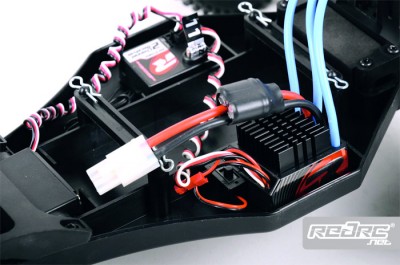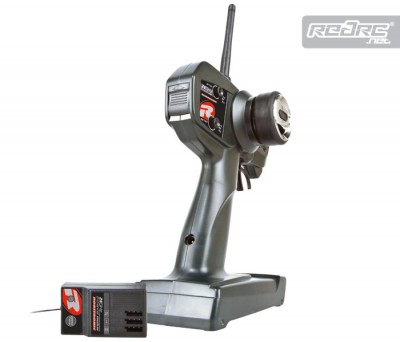 Source: Robitronic [robitronic.com]
---