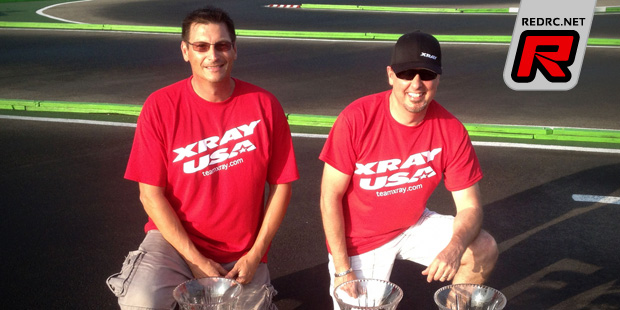 The 2014 Great Lake Challenge in Toledo, Ohio had a nice turnout of 130 entries between four classes. The 1/8th final was very exciting for the first half of the race. Paulo Morganti was leading with Ralph Burch in second only one second behind. Ralph came in for his tire change around the 23 minute mark and the stop went fairly smooth. A few laps later Paolo came in for his tire stop and would never make it back on the track. After Paolo went out, Ralph was never challenged again and was able to just cruise around and take the 1/8th final.
Click here to continue reading
Monday, September 1, 2014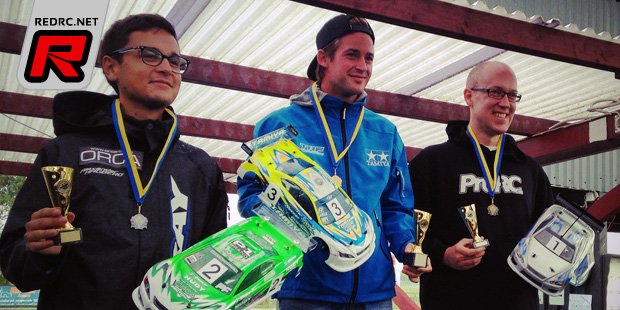 The Swedish on-road nationals were held at the Staffanstorps HS track in rainy weather conditions like they affected many European races during the weekend. Qualifying saw Jonas Andersson taking the TQ honours from Alexander Hagberg and Viktor Wilck.  The opening A-main then had Viktor Wilck walking away with the win from Alexander Hagberg. Pole-sitter Jonas Andersson came in 3rd.
Click here to continue reading the report
Monday, September 1, 2014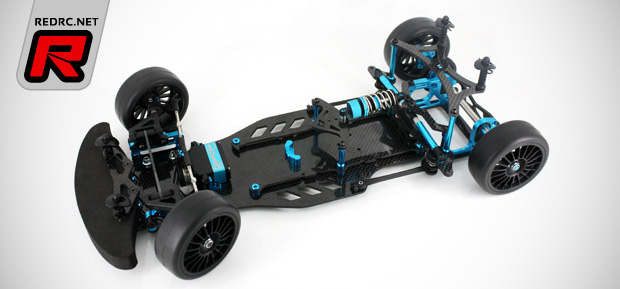 New from Teamsaxo comes the GT-500 1/10th pan car kit for rubber tyres. The rear wheel drive chassis is basically a World GT car but tweaked towards the use of standard touring car wheels in combination with 190mm touring car bodies. The car is based on a carbon fibre chassis that accepts both standard and shorty LiPo packs and it features a large volume centre shock absorber, dual tube side dampers and a highly adjustable front end. Also included in the kit, that will become available in mid-September, is a heavy-duty ball differential and a steel rear axle.
Click here to view more photos
Monday, September 1, 2014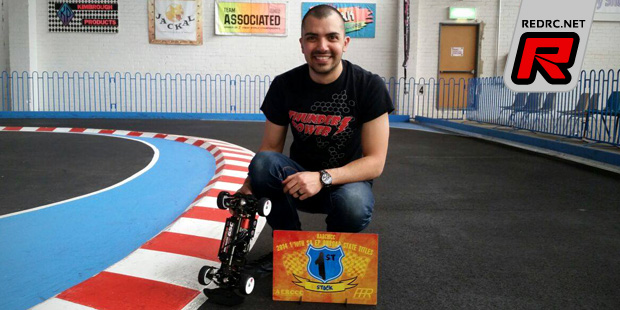 Tom De Nardis brought home the touring car Stock class win at the 2014 South Australian titles. After taking TQ the Awesomatix driver secured himself the overall win early by winning the first and second A-main, allowing him to sit out A3. Brad Portelli came in 2nd while Scottie Cameron completed the top 3 result.
Source: Awesomatix [awesomatix.com]
Monday, September 1, 2014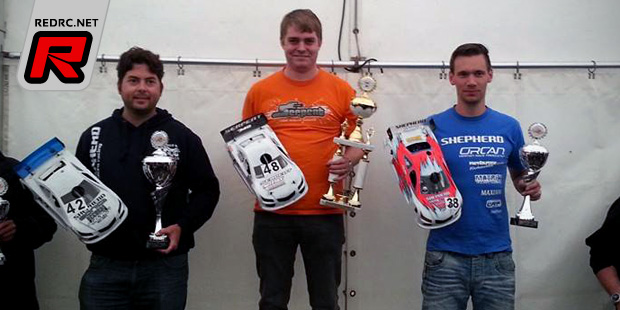 The 2014 German championships in the 1/10th 200mm nitro class were held last weekend at the Türkheim track in Southern Germany. Saturday saw dry qualifying sessions with Dominic Greiner taking TQ in front of reigning European champion Robert Pietsch and Dionys Stadler. The wet finals on Sunday meant drivers would have to carefully prep their cars in order to make the most out of the tricky conditions. At the end it was Serpent's Daniel Thiele who took the win and the 2014 title in front of the Shepherd duo of Patrick Schäfer and Dirk Wischnewski.
Source: Serpent [serpent.com]
Monday, September 1, 2014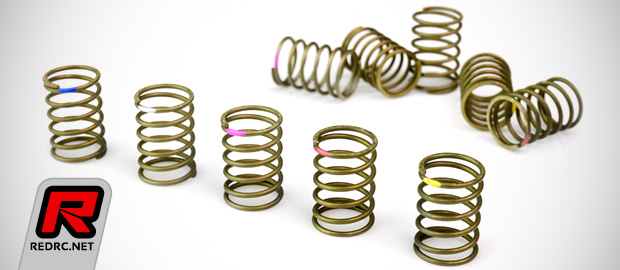 Muchmore in cooperation with X-Gear introduce the new Flex Spring G8 1/10th electric touring car springs. They offer a "standard" length of 25mm and an oversize diameter of 13.5mm while being available in five different rates of C2.4 up to C2.8 to cover the needs of both asphalt and carpet racing. Developed and tested with World Champions such as Marc Rheinard, Jilles Groskamp and Naoto Matsukura the springs make for improved corner speed and a more linear feel on all touring cars that use 24mm to 25mm shocks. For easy identification the titanium colour springs are colour coded.
Source: Muchmore [muchmoreracing.net]
Monday, September 1, 2014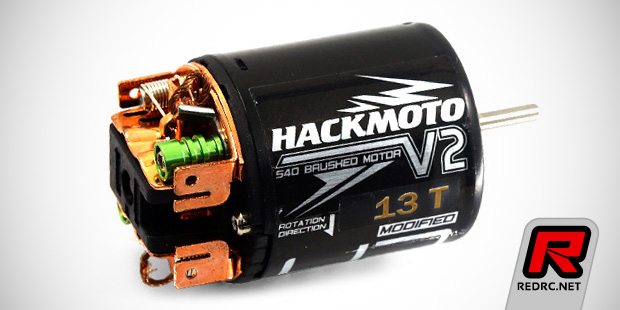 Yeah Racing introduce the new Hackmotor V2 540-size brushed motors for all die-hard "vintage" technology fans. Coming in several winding options, such as as a mild modified 13T and a spec racing 23T variant, there are also three very high turn 35T, 45T and 55T motors available. All feature black cans with high-strength magnets, vented motor heads with large solder tabs and cooling towers for the brushes as well as dual ball bearings. The motors are fully rebuildable and available now.
Source: Yeah Racing [yeahracing.com]
Monday, September 1, 2014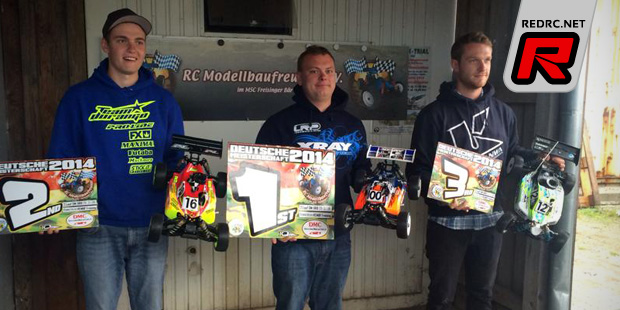 The 2nd round of this year's German 1/8 nitro buggy national championships took place at the RC Modellbaufreude club in Freising near the Munich airport. After winning the opening round one week ago Martin Bayer again was the man to beat this past weekend. The Xray driver won three out of the five qualifiers to take the overall TQ for the finals. Team Durango's Jörn Neumann came in second while Kyosho driver Carsten Keller completed the top 3 result.
Click here to continue reading
Monday, September 1, 2014