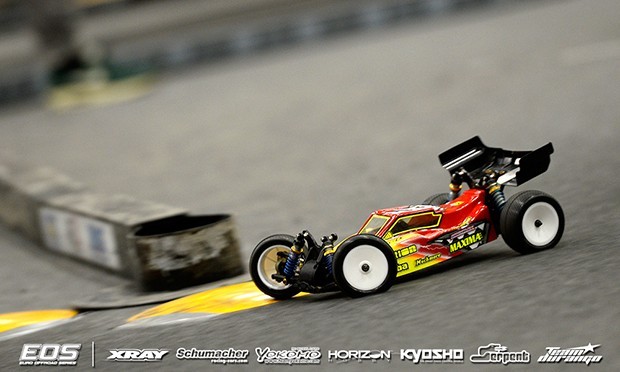 Defending champion Joern Neumann will be the top seed for Sunday's 4WD action at Round 2 of Euro Offroad Series with the German topping timed practice from 2WD top seed Lee Martin who also set the early 4WD pace.  Fastest in the first timed practice Neumann further improved his 3-consecutive lap pace in the closing round as did Martin, the pair separated by just 0.047 of a second.  Making his EOS debut for Team C, Robert Batlle completed a good first day as he backed up his 3rd in 2WD practice also with a Top 3 in 4WD.
Continue reading this report here or view our complete coverage here.
Friday, January 30, 2015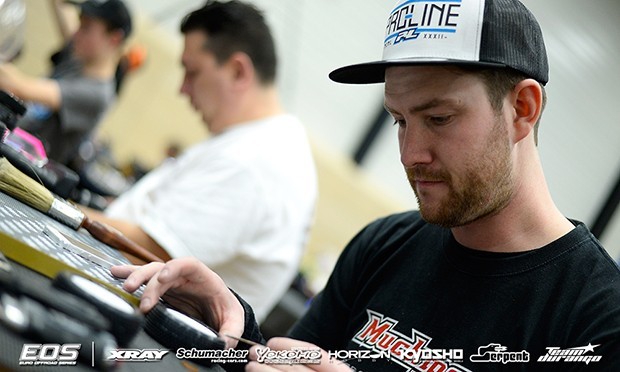 Having topped 2WD practice at Round 2 of the Euro Offroad Series in Berlin earlier in the day, Lee Martin carried that form through to 4WD with the Yokomo driver setting the pace in the classes free practice.  Setting his best 3-consecutive laps in the second of the 3 rounds, the British driver set the pace from defending champion Joern Neumann although the gap between them was just 0.006 of a second.  2/10ths off them, Hupo Honigl completed the Top 3 followed by Robert Battle, David Ronnefalk and Martin Bayer.
Continue reading this report here or view our complete coverage here.
Friday, January 30, 2015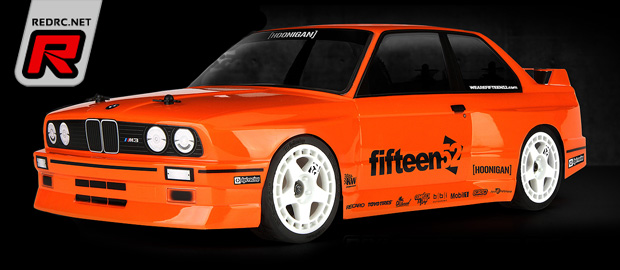 HPI Racing introduce the all-new RS4 Sport 3 1/10th 4WD electric touring car. The club racing chassis features a completely sealed and highly efficient shaft drivetrain, coil-over shock absorbers plus waterproof electronics. The fully contained drivetrain means there are no exposed gears, belts or drivetrain parts to get stuck with rocks or dirt. Finally, the RS4 Sport 3 is finished with realistic tyres plus a range of licensed replica body and wheels for an authentic look that will grab the attention of all RC and motorsport enthusiasts. The range will include a BMW M3 E30 fifteen52, a Subaru BRZ with drift tyres and a Falken Tire Porsche 911 GT3 RSR in Flux specifications with a powerful brushless motor and speed controller.
Click here to view the features and more photos
Friday, January 30, 2015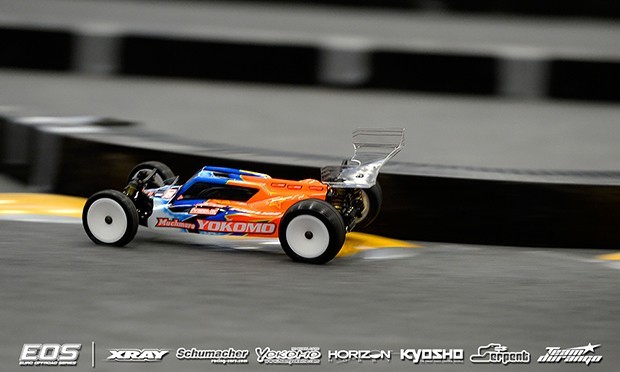 Lee Martin maintained his early pace at the Euro Offroad Series in Berlin, with the Yokomo driver topping both rounds of timed practice to become the top seed for 2WD qualifying tomorrow as drivers now switch over to 4WD practice.  Behind the British driver, it was David Ronnefalk who was second fastest with Robert Batlle, also driving a Team C TM2, completing the Top 3. While up front the order had no surprises it was the lack of pace from both Hupo Honigl and Joern Neumann that was the biggest surprise with their fastest 3-consecutive laps only good enough for 13th and 16th fastest times respectively.
Continue reading this report here or view our complete coverage here.
Friday, January 30, 2015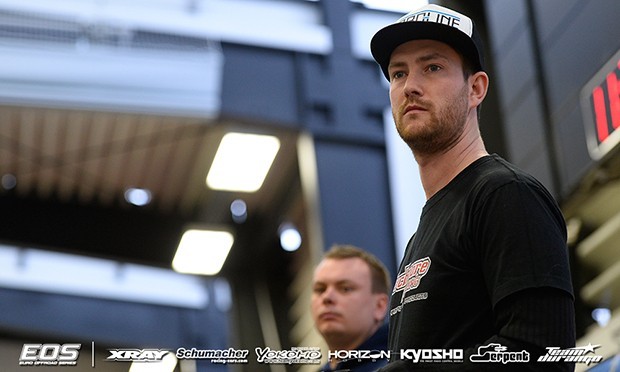 Round 2 of the Euro Offroad Series takes place in Berlin this weekend with Yokomo's Lee Martin setting the early practice pace in the German capital.  At the end of the three rounds of free practice, the British driver topped the times for fastest 3-consecutive laps with his new YZ-2.  Behind it was Martin Bayer, debuting Xray's new XB2, who was closest 3/10ths off with new HB signing David Ronnefalk completing the Top 3.
Continue reading this report here or view our complete coverage here.
Friday, January 30, 2015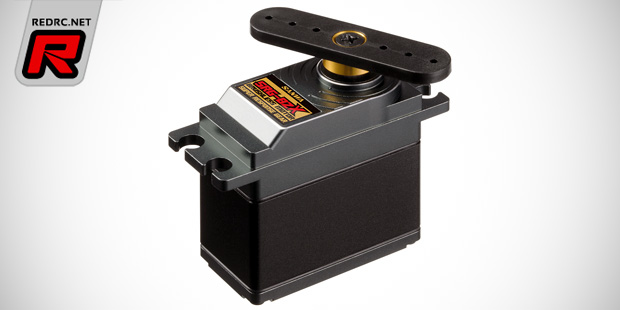 German Sanwa distributor LRP have released first information on the updated Sanwa SRG servo line and two new ERB servos. Starting with the SRG's, the SRG-BZX (0.06s/15kg.cm), the all-alloy case SRG-BZX Type-R (0.06s/15kg.cm), the SRG-BRS (0.05s/13kg-cm) and the SRG-BLS V2 (0.05s/7.6kg-cm) all build on the previous versions but they feature an updated case with detachable receiver wire for swift and easy servo swaps or receiver lead changes. As for the ERB range, coming soon is the ERB-861 (0.07s/23kg-cm) standard size and the ERB-871 (0.06s/9.4kg-cm) low-profile servo. Both feature powerful brushless motors, they are IPX4 waterproof, come with metal gears and the ERB-871 also sports an all-aluminium case for extra rigidity.
Click here to view more photos
Friday, January 30, 2015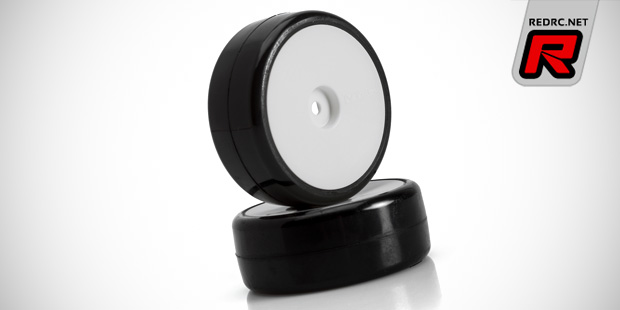 LRP's long-running CPX touring car carpet tyre has received an overhaul and are soon available in an updated V2 version. Featuring an optimised rubber compound for improved overall performance the tyre comes pre-glued to a new white colour disc wheel. Shipping of the tyre, that will become available in sets of four, starts soon.
Source: LRP [lrp.cc]
Friday, January 30, 2015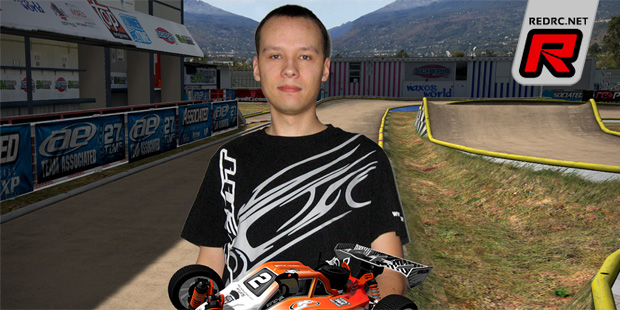 Marcin Malinski has won the VRC Worlds Open Class nitro buggy title. The 25 year old Polish Team Serpent racer was the big surprise in the A-Main final as he did not compete in 2014, had no ranking and set an incredible pace right from the start of the Worlds, giving hot favourite David Ronnefalk a hard time. His 3rd place at the 2013 VRC 1/8th Nitro Buggy Worlds should have been a warning to all and his pace was so fast that there was a lot of gossip about him cheating the system. Even his result in the 60 minute A-Main was disputed five times by other racers which lead to automatic disqualification. After investigation of these protests the race director reversed the disqualification which means that the young Pole has earned his first official VRC World title. Newly signed HB team driver David Ronnefalk finished 2nd, 13 seconds behind Malinski, and the other Swede and winner of the 2014 Season 3 series, Tobias Isaksson came in 3rd, another 10 seconds down with the top 3 scoring an incredibly fast 96 laps at the difficult Naxos Worlds track in Sicily.
Click here to continue reading
Friday, January 30, 2015