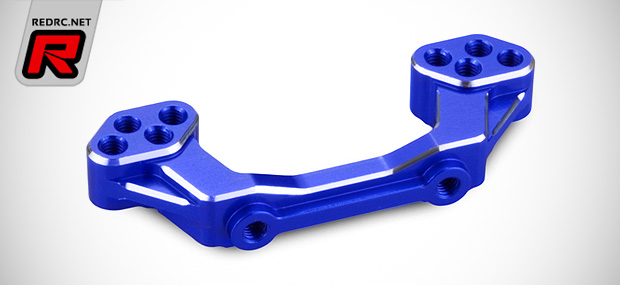 Coming from JConcepts and made for Team Associated B5M-based vehicles is an aluminium 4-hole rear ballstud mount. Offering two new, additional holes for camber gain adjustment as well as two standard holes the mount allows an in-between setting as well as an evenly spaced 4th hole all the way inside. In addition, the mount also features a setting which allows the racer to change the orientation of the mount to either -2mm or +2mm of inner ball-stud height. The durability in this mounting area has been put to the test with difficult race circuits and especially with the introduction of the T5M and the pending release of the SC5M. The JConcepts part therefore also has added thickness around the screw mounting holes, a thickened main connection U-brace and for twisting and bending resistance a thick rib added from the main body to the screw location boss. The part fits all M-series Team Associated off-road vehicles and it comes black or blue anodised.
Click here to view more photos
Wednesday, July 1, 2015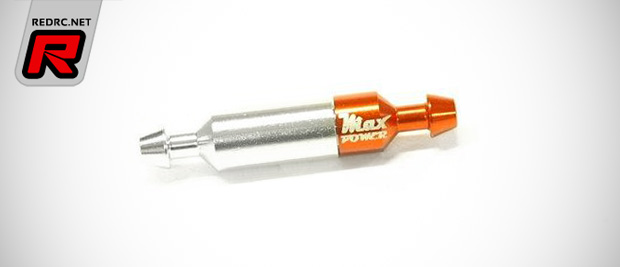 New from Max Power comes a small and lightweight fuel filter for nitro engines. Made from aluminium and offering a bi-colour 2-piece design the filter is easy to disassemble for cleaning purposes while the low-profile design makes it easy to fit it into the fuel line even in crowded surroundings.
Click here to view another photo
Wednesday, July 1, 2015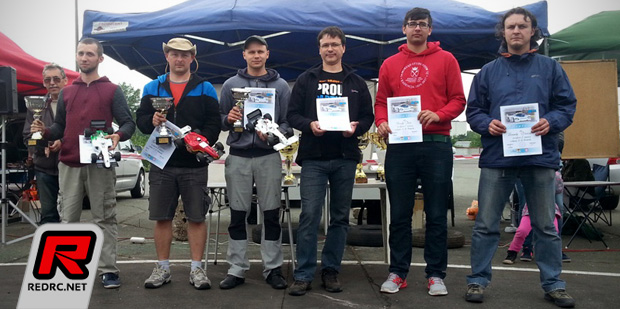 The fourth qualification round for the Polish Electric On-road Championships was held in Jelcz-Laskowice this past weekend. Saturday started with dry weather and five rounds of qualifying with the triple finals would be run on Sunday after a delay due to overnight rain. In the finals of the Formula class it was Michal Milanowicz who came out successful by winning A1 and A2, coming from the 2 spot on the grid. Krystian Sobala finished the day in 2nd while Jan Ruman rounded out the podium result.
Click here to view the final result
Wednesday, July 1, 2015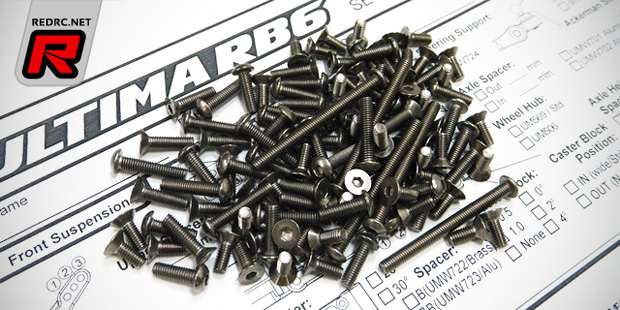 Hiro Seiko have new titanium hex screw sets for the Kyosho RB6 and ZX6 available. Coming as 88-piece RB6 rear motor, 85-piece RB6 mid motor and 118-piece ZX6 set the screws scrub around 26.5g of weight for the 2WD buggies and nearly 30g in the 4WD car while offering a cooler look and more durability than the standard steel screws.
Click here to view the other screw sets
Wednesday, July 1, 2015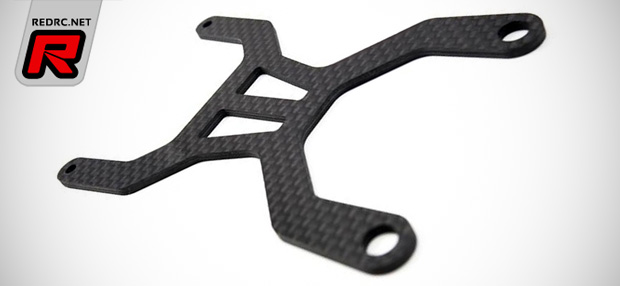 Mckune Design have released their new line of carbon fibre battery braces for the Kyosho RB6 and Associated B5M 2WD buggies. The RB6 cross brace allows racers to modify the chassis and mount a shorty battery sideways without compromising the stiffness of the chassis while the inline B5M battery brace provides secure mounting of an inline battery in either forward or rear position.
Click here to view more photos
Wednesday, July 1, 2015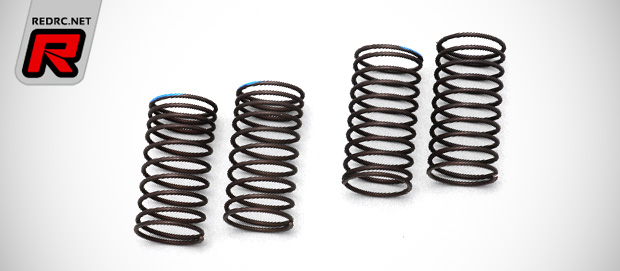 Available soon from Yokomo is a new line of linear and progressive spring for drift cars. Coming in long 32mm specification the series will include five linear and four progressive soft to hard springs that help to fine-tune the suspension setting to your liking. To set the proper ride height Yokomo's D-064 spring cups are needed with these springs.
Source: Yokomo [teamyokomo.com]
Wednesday, July 1, 2015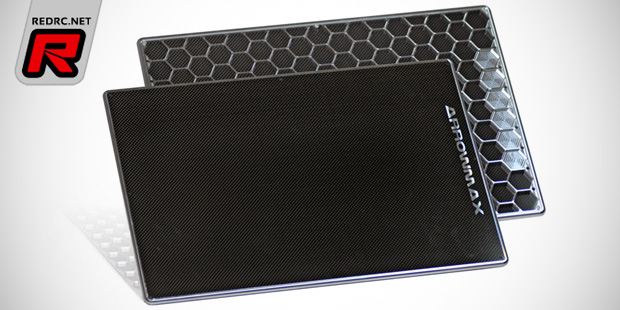 Arrowmax have introduced their V2 Honeycomb setup boards for 1/12th to 1/8th scale cars. Substantially lighter and 2mm thinner compared to the original ones the redesigned boards also feature an eye catching hollow carbon fibre Arrowmax logo and they are available as 470x290x7mm variant for 1/12th and 1/10th scale cars and as a larger 470x370x8mm board for 1/10th to 1/8th scale cars.
Click here to view the other new setup board
Wednesday, July 1, 2015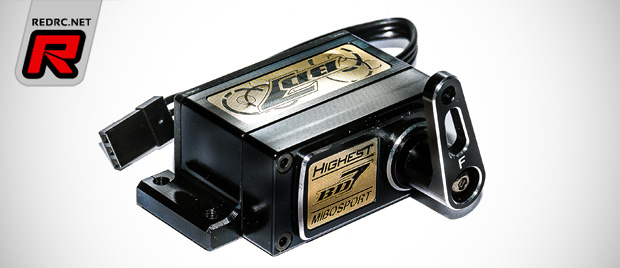 New from Yokomo Europe comes a direct mount steering servo for the Yokomo BD7 touring car. Made in cooperation with Highest the metal gear and Sanwa SSR mode compatible servo is a direct fit in the BD7 car and it does away with the need to use an additional servo mount as a lash incorporated into the middle case mounts directly to the chassis with no additional parts needed beside two screws. Included with the servo, that sports two engraved and gold colour plates, comes a genuine Yokomo servo horn and a titanium servo horn mounting screw.
Click here to view more photos
Wednesday, July 1, 2015