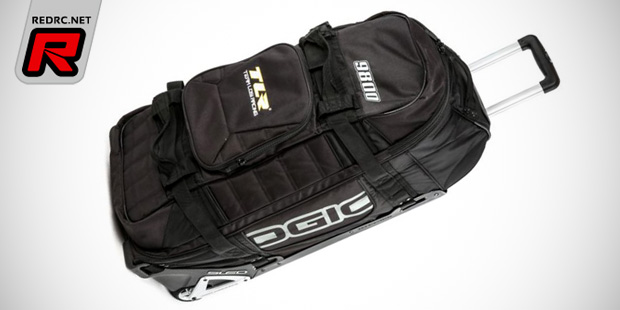 The famous Ogio 9800 series pit bag and universal bagback are now also available with TLR branding. The 9800 series bag is a favourite among World-travelling modellers and known for its versatility, durability and easy handling. Large openings, reinforced materials and several multi-use compartments make the bag stand out. Now available from Horizon Hobby and with the TLR logo you can not only carry all of your RC gear around but you can also go on vacation in style.
Click here to continue reading
Thursday, July 30, 2015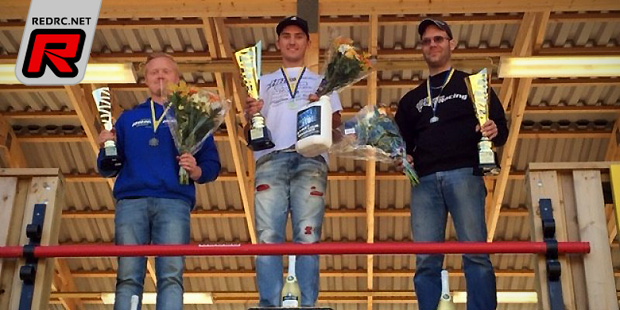 The Swedish 1/8th Nitro Buggy Nationals were recently held at the MK Eskil club in mixed weather conditions. The weekend started with free and controlled practice on Friday followed by five rounds of qualifying on Saturday. As rain was predicted for Saturday and Sunday every of the qualifiers would be a rocket round for the drivers and finally it was David Ronnefalk who would take the overall TQ by winning four rounds until rain started to fall which made him skip the fifth and final qualifier. In the semifinals David then came out fastest to start from pole position into the 45 minute main final. The start went pretty well for David and he was able to open a gap on his competitors and about 20 minutes into the race he had lapped everyone at least once. From there he was able to cruise to the win and although he made a mistake around the 30 minute mark he was able to take the win and with it the National Title some two laps in front of Andreas Edvinsson. Third placed Christoffer Svensson rounded out the podium some 9 seconds short on Andreas.
Source: HPI Racing [hpiracing.com]
Thursday, July 30, 2015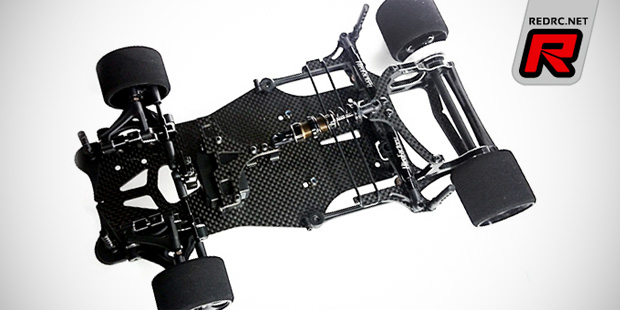 Hiro Factory have introduced the 2015 version of their HRF12X 1/12th scale pan car. Available as complete kit or conversion kit for existing HRF12X cars the 2015 spec kit features a redesigned main chassis plate made from US-made high-quality carbon fibre. It is meant to have optimised flex characteristics which is further helped by the new floating servo mount that makes for perfect chassis symmetry and improved left-to-right handling. The chassis also allows for several battery positions including a forth and back placement and a new side link position creates a 4WS effect for more agile handling if needed. Included with the kit also come several 7075 aluminium parts including the front bulkhead, upper arm mount, turnbuckles, damper mount, motor mount and hubs. The kit is rounded out by a large volume, hard-coated aluminium centre shock absorber.
Click here to view more photos
Thursday, July 30, 2015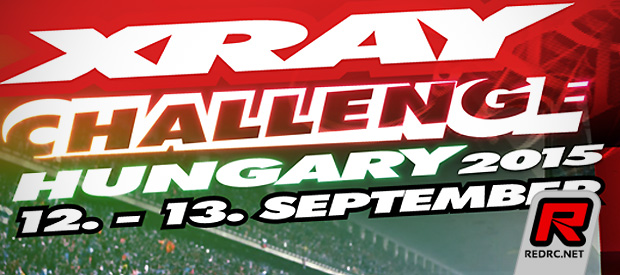 The Xray Challenge Hungary will be held on the weekend of the 13th of September at the PECS track in several electric and nitro on-road classes including Modified, 13.5T Boosted and 17.5T Blinky. The nitro categories will see large scale and 1/8th racing as well as EFRA and Stock 200mm classes. More information and the registration can be found here.
Thursday, July 30, 2015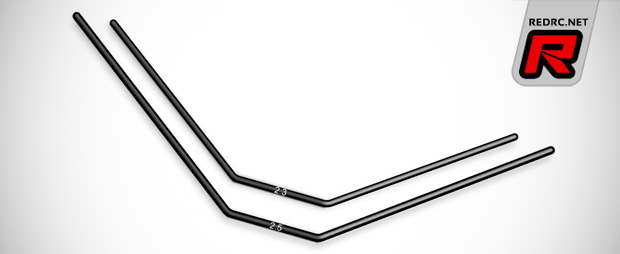 Xray have two new anti-roll bar sizes for the XB8 off-road buggy available. Adding to the already existing range is a 2.3mm front and 2.5mm rear variant. Both are made from heat-treated high-quality spring steel and they are laser-etched for easy identification.
Source: Xray [teamxray.com]
Thursday, July 30, 2015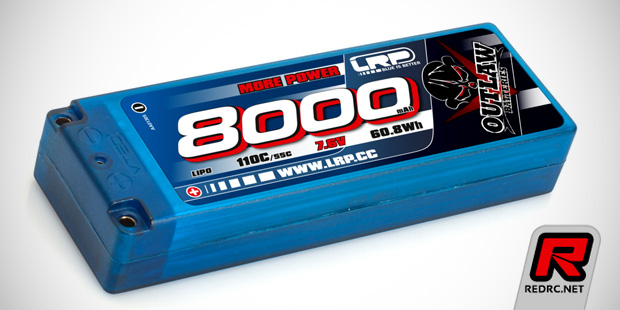 Coming soon from LRP are the Outlaw Car Line high-voltage hardcase LiPo battery packs. Thanks to the new HDS-X high density stacking technology the packs have a nominal voltage of 7.6V compared to the standard 7.4V of current 2S batteries. To make maximum use of the added voltage the batteries need to be charged to 8.70V using chargers with special charge programs or adjustable charge end voltage with the high-performance 110C/55C cells allowing for charge rates as high as 3C. Both the 8000mAh standard size and 4900mAh shorty battery do not comply with the current rules of governing bodies such as IFMAR, EFRA, ROAR and others so they are banned from competition use but they can be run in outlaw classes or in your favourite bashing vehicle.
Click here to view the shorty pack
Thursday, July 30, 2015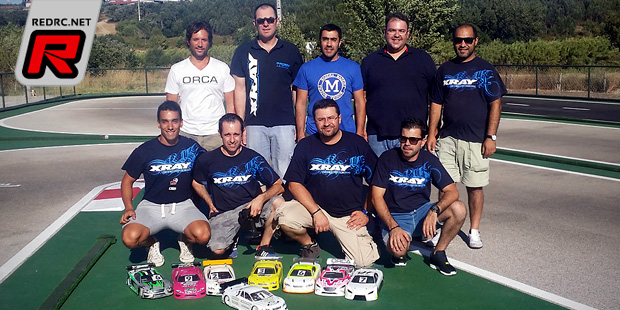 Round five of the Portuguese Electric Touring Car Nationals was held at the Torres Novas track, home of the forthcoming EFRA Euros. Hot weather conditions with temperatures of up to 35 degree Celsius made for trick track conditions with the low grip causing some troubles for the drivers. Bruno Coelho (Xray) was the man to beat in the Modified class as he took the TQ after the qualifiers and he won all three A-mains some two laps in front of the runner-up driver. At the end Joao Martinho (Yokomo) came in second while Fernando Cordeiro (Tamiya) rounded out the top 3 result.
Source: Xray [teamxray.com]
Thursday, July 30, 2015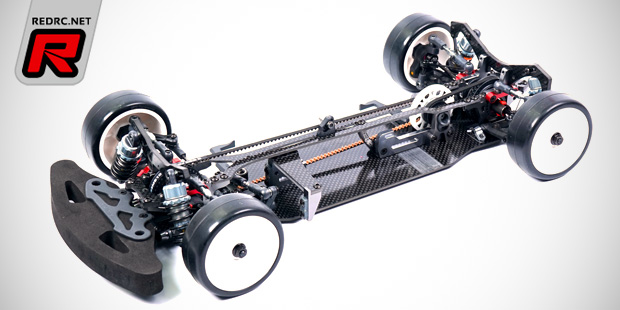 VBC Racing have introduced the new Ghost Evo RM Spec 1/10th 4WD touring car kit. Released to celebrate the success of Australian National Champion Ryan Maker the RM Spec kit features a load of upgrades and options such as the Ghost Evo camber link adjusters, a 2-piece joint axle drive kit, X/Y-C05 and C0 centre suspension mounts, the Wildfire suspension shim set, Titanium-coated upright shafts, suspension pins and shock shafts, self lubricating shaft end shoes and more. Other features are taken over from the standard Ghost Evo kit such as the carbon fibre chassis and shock towers, large travel aluminium shock absorbers, oiled low-friction and rubber sealed ball bearings as well as aluminium turnbuckles.
Click here to view more photos
Thursday, July 30, 2015