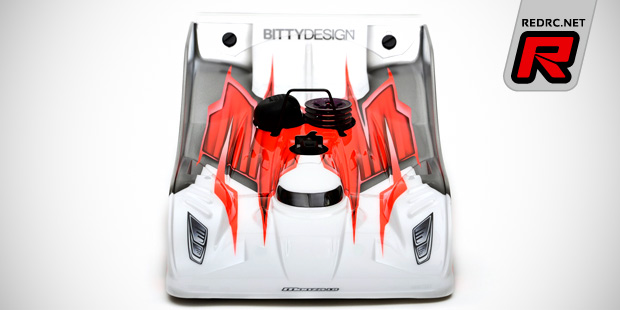 Italian company Bittydesign introduce their first ever 1/8th nitro on-road bodyshell, the Monza-L8. The body is meant to provide a good steering response combined with a very balanced overall feeling and consistent traction. The EFRA and ROAR approved body becomes available by the end of October in a standard 1.0mm and lightweight 0.75mm variant, both are made of high-quality polycarbonate and they come including a decal sheet and window masks.
Click here to view more photos
Tuesday, October 21, 2014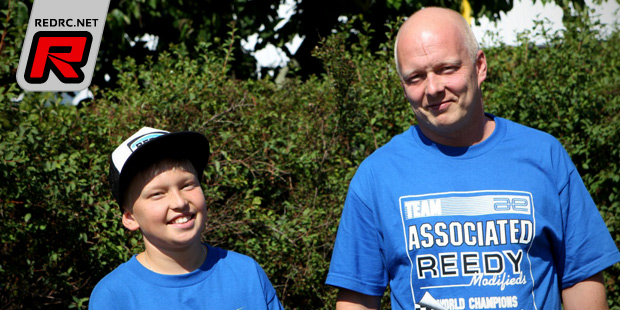 The first round of the Winter Off-Road Series in Finland saw Joona Haatanen being on fire in the 2WD Buggy class. He dominated the proceedings taking every round of qualifying and the mains. Meanwhile in 4WD Buggy it was team mate and good friend Karri Salmela who broke up the Haatanen party by taking a fantastic win.
Click here to view the top 10 results
Tuesday, October 21, 2014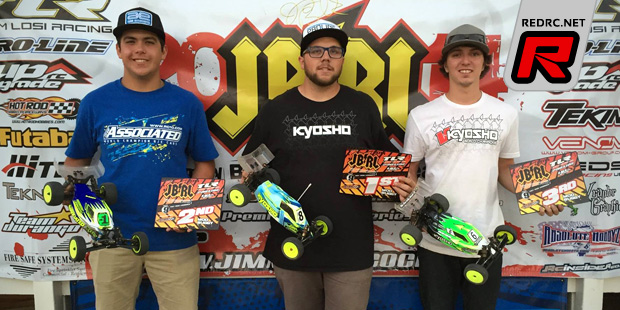 The 9th and final round of this year's Jimmy Babcock Racing League series was run at Hot Rod Hobbies in Saugus, CA this past weekend. Once again the race attracted a good turnout of racers including local talent and nationally experienced drivers. The 2WD Modified Buggy class had Kyosho's Cody Turner walking away with the win from Kevin Motter (Team Associated) and Zachary Rogers (Kyosho).
Click here to continue reading
Tuesday, October 21, 2014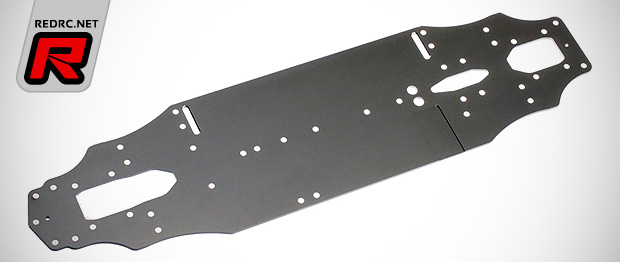 New from T.O.P. Racing comes an aluminium main chassis plate for the Sabre S4 touring car. Designed specifically for very high traction track surfaces, such as carpet, the additional stiffness compared to the standard carbon fibre chassis gives the car more stability and steering response. The chassis come anodised in gun metal colour and it is a direct replacement for the kit part.
Source: T.O.P. [top-racing.jp]
Tuesday, October 21, 2014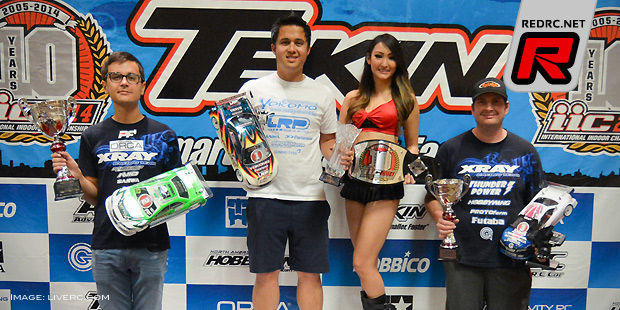 The 10th annual International Indoor Championships was held at the Riviera Hotel & Casino located on the Las Vegas strip this past weekend. More than 400 entries, the biggest entry count in a while, split in many different electric on-road classes. The temporary carpet track laid out was a bit bigger than the previous years with grip levels rising quickly and getting very high. Many drivers made their way over directly from the IFMAR World Championships, making for busy travelling schedules. Qualifying in the premier class of Touring Car Modified therefore was an extremely close affair as Ronald Völker took TQ just 3 tenths of a second in front of Alexander Hagberg, and Paul Lemieux in 3rd, a few more tenths back.
Click here to continue reading the report
Tuesday, October 21, 2014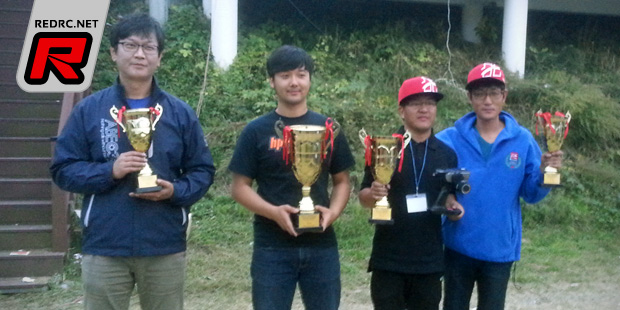 The South Korean 1/10 GP Touring Cup was held in the city of Milyang with Serpent driver Choi Naksung taking the TQ after the qualifiers. A crash in the main final denied him the win and made way for Kim Kiheung (Serpent) who came out successful in front of Hong Kiyoung (Mugen) and Kim Wonkyung (Xray).
Source: Serpent [serpent.com]
Tuesday, October 21, 2014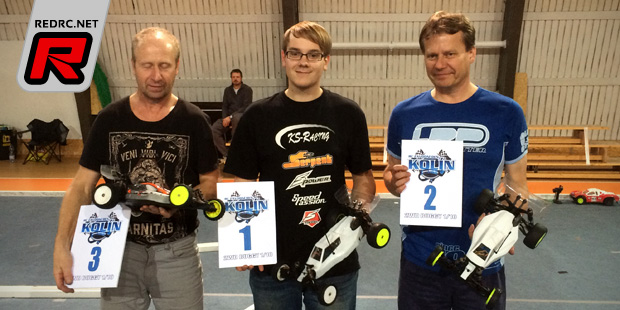 Last weekend the RC1 Cup was held in the Czech Republic. Run in various electric on-road and off-road classes the event saw Michal Blahovsky taking the TQ and win in the 2WD Modified Buggy class from Serpent team mate Jan Kanina.
Source: Serpent [serpent.com]
Tuesday, October 21, 2014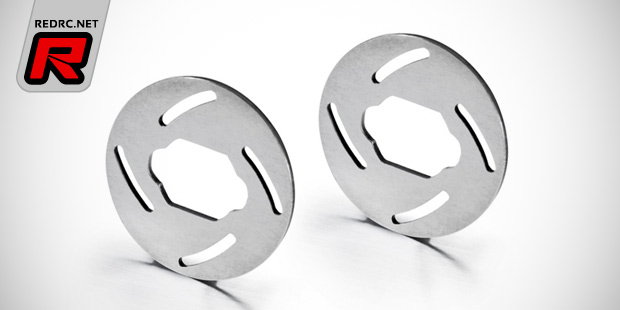 Xray introduce new optional brake discs for the XB8 1/8th scale buggy. Being of a ventilated design the precision-ground and heat-treated discs are light of weight and they offer vibration-free operation. At the same time they minimise brake pad wear and disc glazing for consistent braking performance even on high speed tracks and during long mains.
Source: Xray [teamxray.com]
Tuesday, October 21, 2014