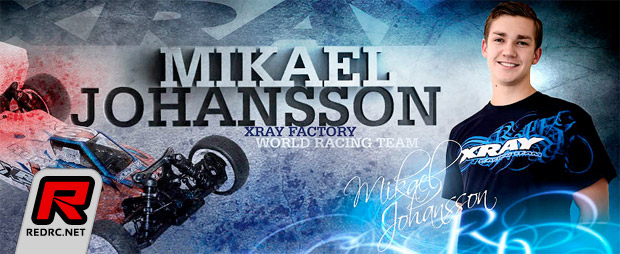 Xray have announced that the young talented European Junior Champion Mikael Johansson has joined the Xray team. The former Kyosho driver is 1/10 2WD & 4WD European Junior Champion as well multiple Swedish cup winner and has finished on the podium at various Nordic Championships. Mikael will race all the off-road classes with the XB8, XB4, XB4 2WD, XB9E & XT9. He had this to say:
I am so happy that I got this possibility to work with a great company like Xray and to work with superstars like Bayer and Savoya. Xray has a strong team both in Sweden and around the world and I am very glad to be part of it and I am looking forward this new challenge. Thanks to Henrik Gustafsson, Mario & Martin Hudy and of course my dad for letting me to have this opportunity, I will do all my best.
Source: Xray [teamxray.com]
Tuesday, December 10, 2013 - add a comment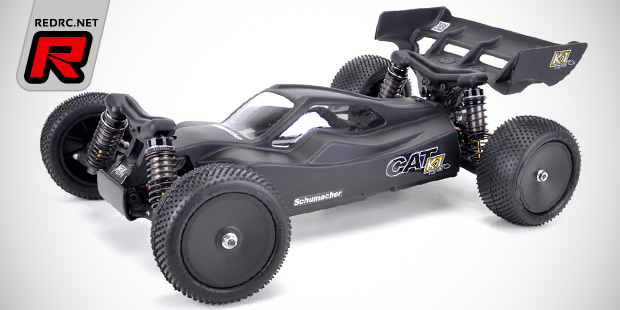 Schumacher introduce the new Cat K1 Aero 1/10 4WD buggy kit. Schumacher's design team have taken the Cat K1 and added a new aerodynamic wing and body combination. New to the Aero are also nut guards, an aerospace carbon fibre chassis and geared diffs. Along with a top deck that promotes controlled flex the Cat K1 Aero features an improved steering geometry for millimetre perfect control. All other features such as the efficient twin belt transmission with optimised motor position and belt length remain the same. The kit will hit stores mid to end of December.
Click here to view the new features and more photos
Tuesday, December 10, 2013 - add a comment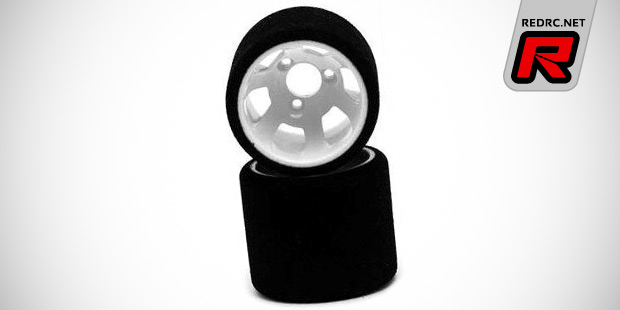 Gravity RC's G12 line of 1/12th scale tyres is now complete with the addition of GRC:102 super soft rear tyre. Now the tyre line boasts new tuning capabilities still without being too complicated, three rear and three front compounds all selected by GRC complete the working range of both the front and rear for any 12th racing application. The tyres come packaged in multi-purpose storage tubes and the rears include instructions and decal sheet.
Source: Gravity RC [teamgravityrc.com]
Tuesday, December 10, 2013 - add a comment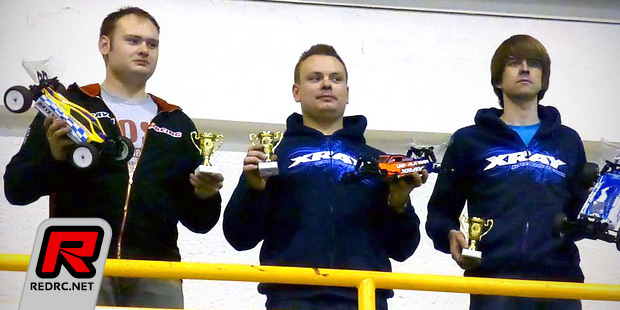 Last weekend the final round of the Czech national 1/10 electric off-road championship was held at an indoor track in Bilovec. In 4WD Martin Bayer, coming from second on the grid, won in front of Ales, Jiri Mara took the 3rd place. The win secured Martin the overall title in the 4WD class, Jiri Mara ended the season in 2nd place followed by David Kukla.
Click here to continue reading
Tuesday, December 10, 2013 - add a comment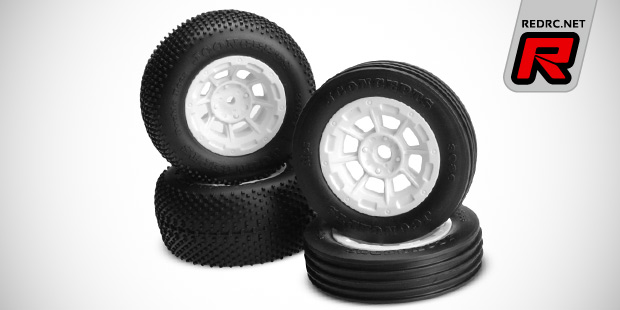 JConcepts introduce their new line of tyres and wheels for the Team Associated RC10 Classic buggy. First up is the Rips front tyre that is modelled after the kit tyres but offers more steering for an increased fun factor. The rounded edges of the Rips peak out and return to the base exposing the deep Ripped ribs which tile out as an evenly spaced 5-rib tire. The Rips fit a classic style 1.9″ sized wheel giving the buggy an era correct appearance in size and proportion and they are produced in JConcepts sticky green super soft compound and include And-1 open cell inserts for increased support.
Click here to continue reading
Tuesday, December 10, 2013 - add a comment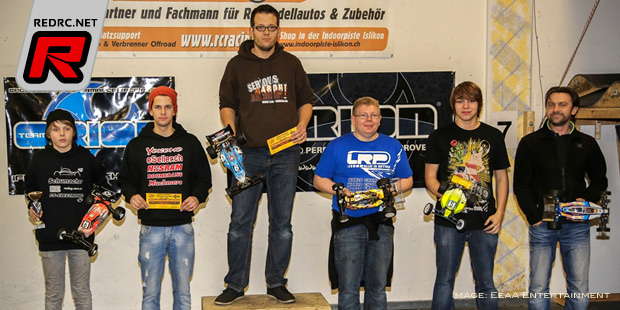 The second Team Orion Offroad Islikon Masters took place last weekend in Islikon, Switzerland. The event saw 104 entries in six different classes. Team Durango Switzerland Driver Patrick Vogt took the pole position in 2WD and second position in 4WD buggy and later went on to win both classes. In 2WD Fabian Luca Widmer (Yokomo) came in 2nd and with Sven Zünd (Kyosho) taking 3rd place. In 4WD class Sven Zünd (Kyosho) came in 2nd and Milan Steiner (Team Durango) completed the podium in 3rd position.
Click here to continue reading the report
Tuesday, December 10, 2013 - add a comment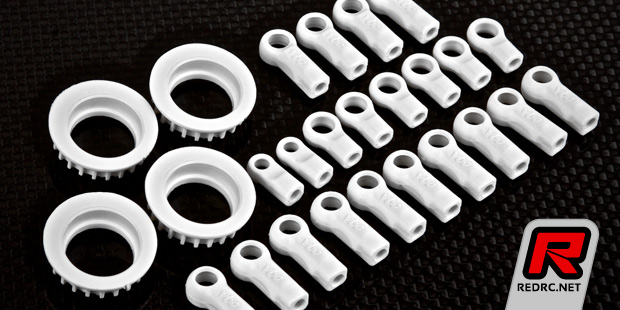 VBC Racing have a white ball cup and belt tension adjuster kit for the Wildfire line of touring cars available. Included are 22 turnbuckle ball cups of various sizes along four belt tension adjuster rings, all of which are made to replace the original grey and yellow parts. The set fits the Wildfire as well as the Ghost VTA kit.
Source: VBC Racing [vbcracing.com]
Tuesday, December 10, 2013 - add a comment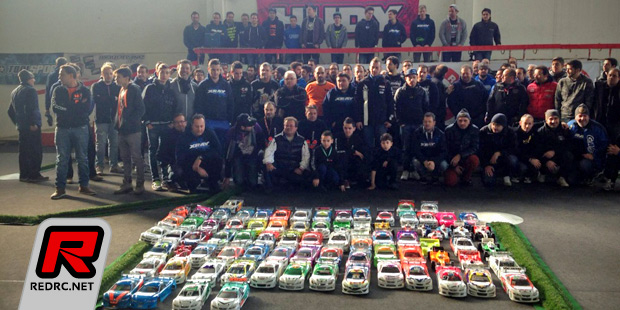 The annual Charity Race was held at the RC Landia facilities, hosted by Team La Gang, in Scandiano, Italy. The race was sold out with 120 entries divided in four different classes. In the touring car Stock class, Marek Cerny put on a dominating performance to take all qualifiers in front Mattia Collina from Italy. Marek then went on to take the win in the class, followed by Xray teammate Mattia Collina in runner-up position. Nico Catelani completed the the top 3.
Click here to continue reading
Tuesday, December 10, 2013 - 2 comments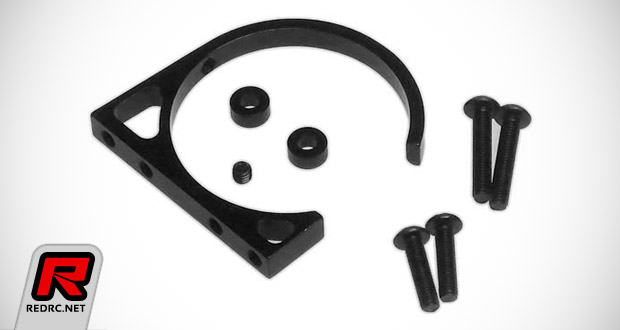 Yeah Racing has released an aluminium light fan heat sink mount suitable for 30mm and 40mm fan units. The part is made from high quality aluminium and weights in at only 5 gram. Its unique design allows it to be mounted to the motor firmly and securely and it can be easily installed by using the set screws included. The supplied 3mm washers can be placed between the motor and the fan to enhance the heat dissipation effect. The mount comes without fan and is available in gunmetal, black and blue colour.
Source: RC Mart [rcmart.com]
Tuesday, December 10, 2013 - add a comment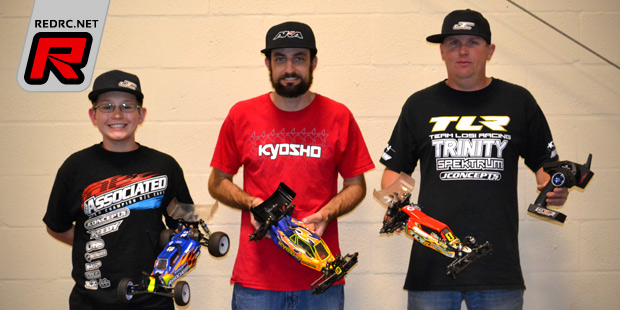 Florida's top racers celebrated Thanksgiving weekend at Jeff's RC Studio in Fort Myers for stop number 3 of JConcepts' Super Cup Fall Session. Jeff, Sam and crew worked long and hard to prepare for the record setting entries that began to arrive early Friday morning. With a recent move and expansion, the outdoor off-road track was still in its infancy having been built only a month earlier. The layout was perfect along with the preparation of the track surface, it was set to groove in for maximum traction. Mother Nature kept all racers on their toes throughout the day as a heavy cloud cover kept the sun at bay until almost 11 AM. The sun was working its magic drying the track surface and it was showing on the lap times as they rapidly dropped. Unfortunately a heavy mist moved into the area for about an hour and made this very interesting for all the racers. It made for some of the best, closest racing yet.
Click here to continue reading the report
Tuesday, December 10, 2013 - add a comment