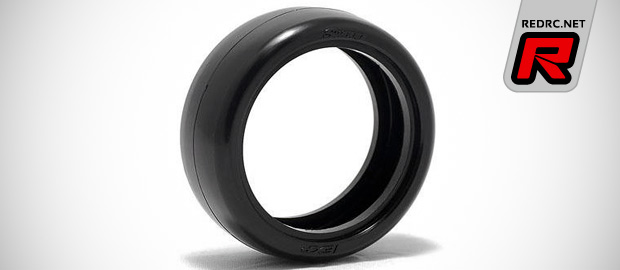 The Reedy Race announce that the Sweep EXP36 Evo-R has been chosen as the spec tyre for the 2014 Reedy International Touring Car Race of Champions. A total of fifteen compounds from six manufacturers were tested with the EXP36 Evo-R was chosen due to its ability to provide fast lap times, consistent performance from run to run, and quality construction. Invitational class driver Rick Hohwart was among the drivers involved with the tyre testing and provided the following feedback:
Not only did the EXP36 Evo-R turn lap times as fast as I had ever turned at the Tamiya track, but traction was available immediately with no need to wait for the tires to come in before turning competitive lap times. Tire balance was better than any of the other tires tested and the quality of the mounting and gluing is superb.
Click here to continue reading the announcement
Wednesday, April 16, 2014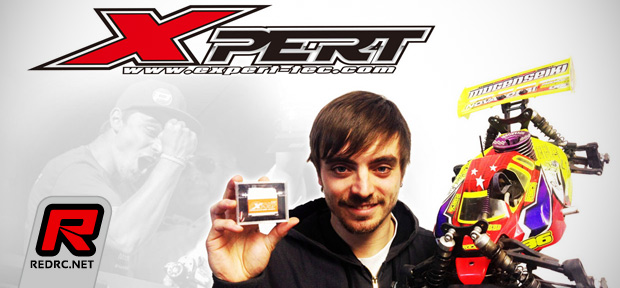 Xpert RC announce the signing of reigning 1/8th Buggy World Champion Robert Batlle to their Factory team. The multiple Spanish champion will use XpertRC's line of competition servos in his 1/10th electric buggy and 1/8th nitro buggies during this year's campaign.
Source: Xpert RC [xpert-rc.com]
Wednesday, April 16, 2014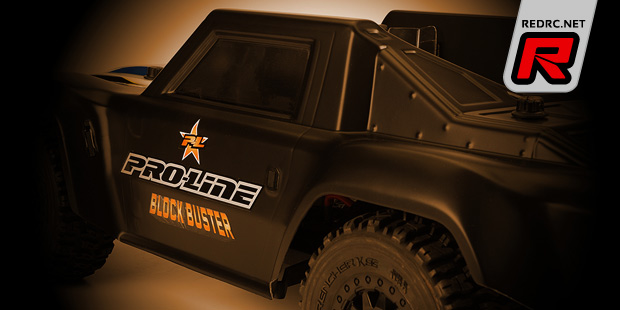 Pro-Line Racing have released this preview image of their forthcoming Blockbuster bodyshell for 1/10th short course trucks. The body in questions appears to sport several "full scale" details such as door handles and quick release fasteners along rivets and other gizmos that make the body stand out. Overall the Blockbuster looks to be of quite an "edgy" design comparable to the gnarly Desert Militia bodyshell. Full information will become available very soon.
Source: Pro-Line [prolineracing.com]
Wednesday, April 16, 2014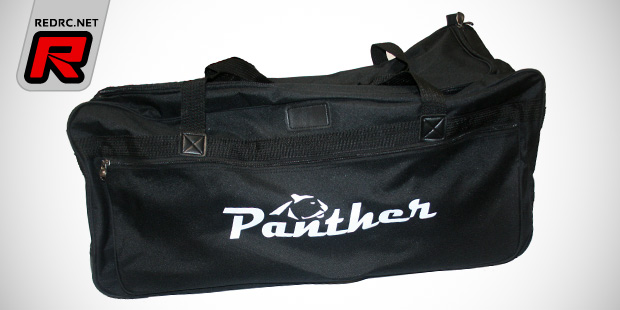 Panther have a new rolling cargo bag available made from 600 Denier nylon for durability and water resistance. The bag is equipped with luggage quality zippers and measures roughly 83x35x30cm. A Panther logo on the zipped front pocket makes the bag, that is ideal to transport your car, tyres, spares, accessories and tools, stand out from the crowd.
Source: Panther [panthertires.com]
Tuesday, April 15, 2014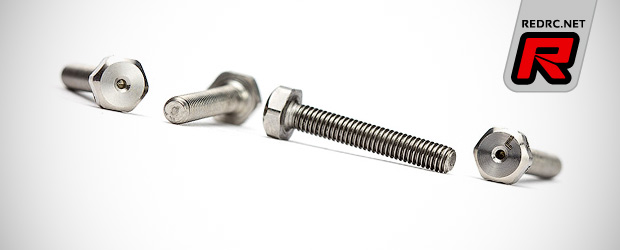 Avid introduce this set of four titanium lower shock mounting screws. Working on both the nitro and electric buggy – but not the truggy – the set offers two left and two right hand threaded screws with a 1/4″ socket head so you only need to grab one wrench when taking the shocks off. A centre-drilled hole also allows for easy docking of callipers while measuring the shock lengths.
Source: Avid [avidrc.com]
Tuesday, April 15, 2014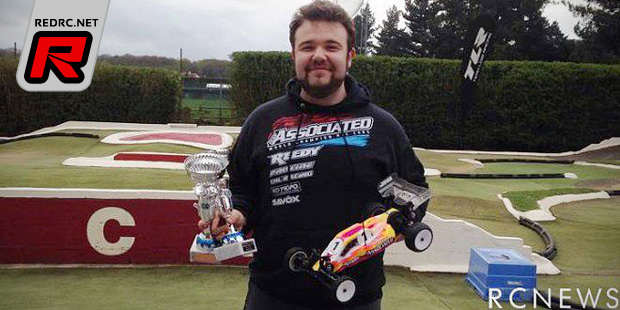 Round 1 of the 2014 1/10th BRCA National Series ran under warm and sunny skies near Birmingham at the Kidderminster venue. The popular astroturf track saw Reedy/Team Associated factory driver Tom Yardy being the man to beat in the 2WD Modified Buggy class. Tom's pole position start gave him the advantage he needed to hold off teammate Neil Cragg and always-fast Lee Martin for the overall win. Cragg came back with a vengeance on Sunday to dominate the first two legs of the 4WD Modified Buggy A Main and take the win while Yardy just missed the podium with a respectable fourth-place finish.
Click here to view the 4WD podium
Tuesday, April 15, 2014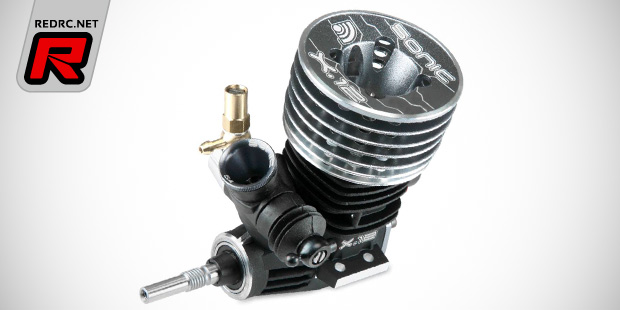 The new Sonic X.12 is the follow-up model of the successful V.12RS engine and designed for competition 1/10th on-road racing. The engine comes with a completely redesigned 3-port sleeve with "teardrop work" and made from a new material with less "pinch" compared to last year's engine. Additionally the engine is equipped with a "knife edge" conrod and a balanced crankshaft with a red silicone insert to reduce inner turbulences and to optimise the fuel flow. Also new is the combustion chamber insert which has a similar design to the ones used in Sonic's .21 engine. The X.12 is equipped with Swiss ball bearings, an ultra lightweight cooling head and a composite valve carburettor with a 5.4mm aluminium venturi. The Factory Tuned engines additionally feature a fuel flow optimised back plate, and a hand-optimised crankshaft and sleeve.
Click here to view the features, specifications and more photos
Tuesday, April 15, 2014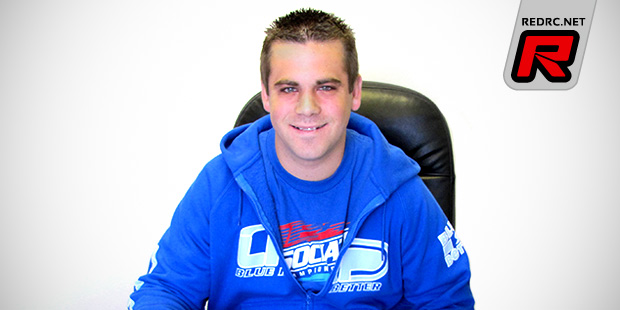 LRP announce the contract extension with reigning 1/10 4WD Electric Off-Road World Champion Steven Hartson. After winning the 2013 Worlds using LRP's Flow speed controller, Vector X20 brushless motors and LRP charging technology, Steven will now also relie on the company's LiPo Competition Car Line batteries and Blue Factor accessories. This is what Steven has to say about the deal:
I've chosen to re-sign with LRP because of all the success I've had with their electronics. I believe that LRP is always improving to make the best products in the world.
Source: LRP [lrp.cc]
Tuesday, April 15, 2014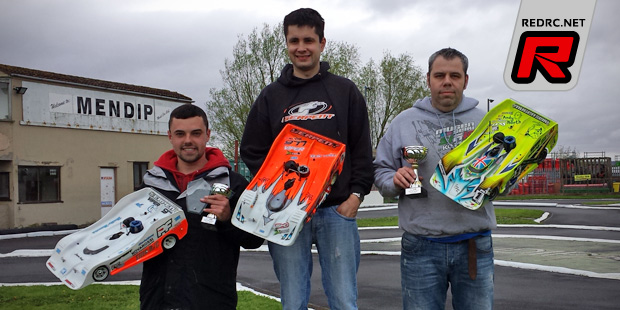 The BRCA 1/8th circuit national championship started off at Mendip and with 40 entrants, it was going to be a good start to the season and a very open first meeting with no Branson or Green due to ENS commitments. After arriving at the track and setting up in the pits, the track was dry and allowed most drivers to do some installation laps and some good practice before the scheduled rain arrived. The drivers looking to have good pace was Neal King, Andy North, Andy Hastings and Ashley Gouveia. Soon after Tim Wood had arrived, the rain arrived and disrupted the practice for the remainder of the day. Although the rain stopped and with no wind or sun, the track remained damp all afternoon. The tires to use were damps and these were clearly faster than dry tires when a back to back test was carried out.
Click here to continue reading the report
Tuesday, April 15, 2014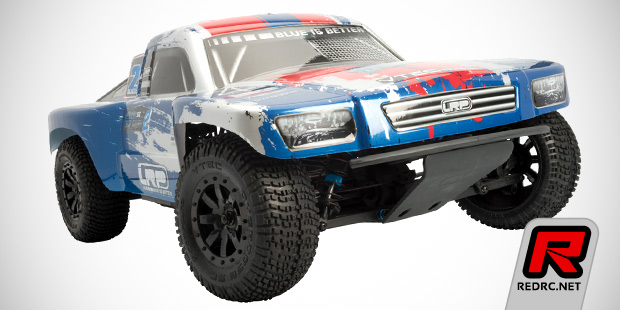 LRP introduce the upgraded S10 Blast SC 2 ready-to-run short course truck. The 4WD vehicle underwent a revision and now features a revamped drivetrain featuring a new slipper assembly and new gears for added durability and reliability. Many of the composite materials also received a reinforcement, again in order to add rigidity while upgraded shock absorbers with a membrane volume compensator lead to a more agile handling. Also included in the set are waterproof electronics for all-weather usability. The truck comes factory assembled with a brushed motor, AI Runner 2 digital speed controller and 2.4GHz radio system.
Click here to view a photo of the chassis
Tuesday, April 15, 2014