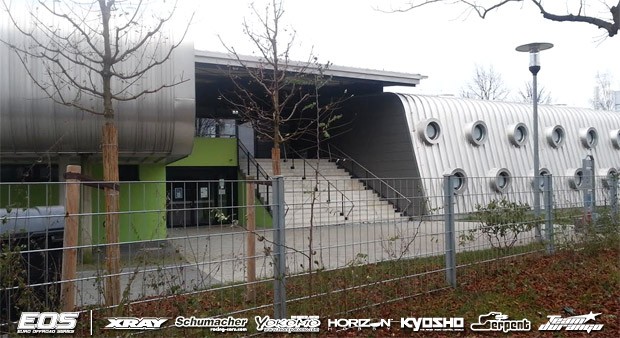 It is all change for this weekend's (Jan 30 – Feb 1) second round of the Euro Offroad Series as the championship returns to Berlin for a second year. Following a successful first visit to the German capital city last year, the first change is the venue with the race moving to a larger, more modern, building to better cater for the 200 plus entries. Having partnered up with Schumacher as official tyre supplier for Season #4, which got underway in Poland last October, another change for Round 2 is the switch over to pre-glued handout tyres for everyone. The third change comes in the form of the track action after the 2015 brought about one of the biggest team driver line up changes in years.
Continue reading this announcement here
Wednesday, January 28, 2015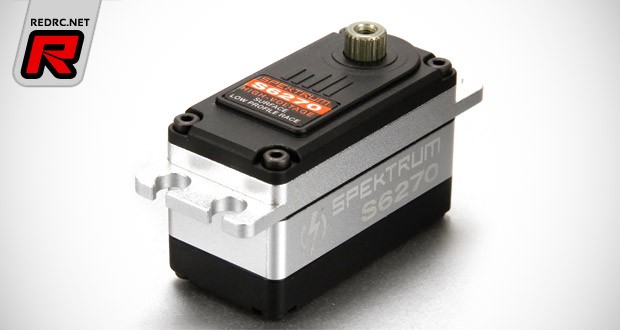 Spektrum have introduced their new S6270 low profile HV race surface servo which has been designed for customers who are racing the 22 v2.0 or similar mid-motor mount 1/10 buggies and trucks that require a low profile servo. Because of the mid mount setup, not much space is available for the servo and a low profile servo works best. Being a HV (High Voltage) servo the S6270 can take input voltage from 6V to 8.4V with speed performance ranging from .07 sec. to a lightning fast .05 sec. Add its waterproof case, tight deadband, and coreless motor and robust metal gear train and this servo is hard to beat.
Wednesday, January 28, 2015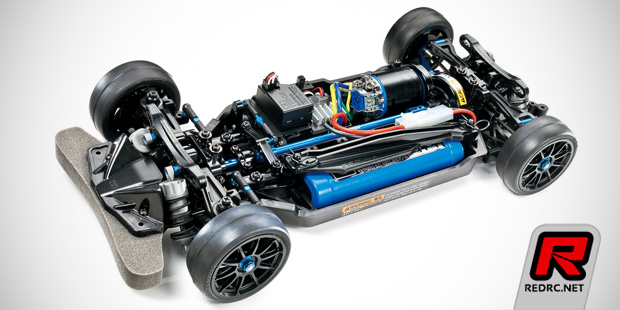 Tamiya introduce the TT-02R electric touring car kit featuring some valuable optional parts such as a aluminium main shaft parts, aluminium steering turnbuckles, lock nuts and ball joints as well as new grey colour CVA shock absorbers and black springs. Also included will be 3 degree toe-in rear uprights, a blue aluminium motor mount, a ball bearing set and more.
Source: Tamiya [tamiya.com]
Wednesday, January 28, 2015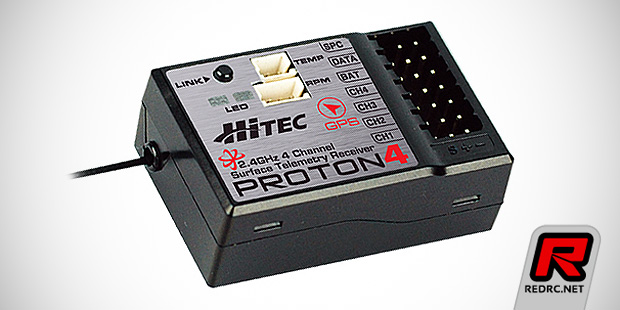 To go along with Hitec's Lynx 4S 2.4GHz telemetry radio system the Korean company have three different receivers to offers. First up is the Proton 4, a bi-directional telemetry receiver that allows to measure RPM, speed, temperature and voltage using optional sensors. The high-voltage compatible receiver measures 43.3×27.6×16.5mm, it weighs in at 20g and allows to use 7ms high response transmitting.
Click here to continue reading
Wednesday, January 28, 2015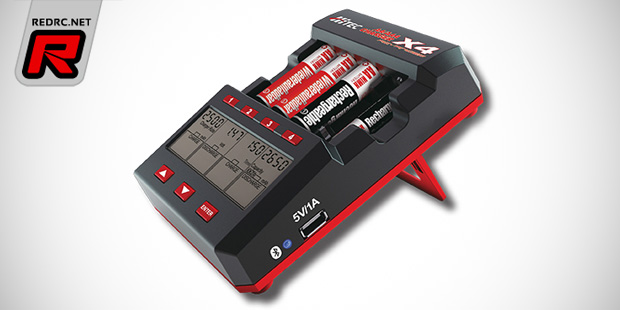 The Hitec Multicharger X4 Advanced is a high-end single cell charger for AA and AAA batteries. It offers four independent docking ports and a compact case with four displays to monitor most of the important charge parameters. When coupled via Bluetooth to an Android or iOS device more detailed information can be gathered and displayed on your smartphone using a dedicated app. The device offers several charge and discharge programs including refreshing and analysing, formatting and cycling functions.
Click here to view the specifications
Wednesday, January 28, 2015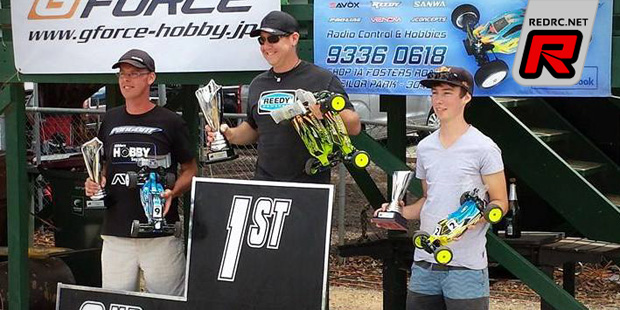 The 2015 GForce Keilor Invitational was hosted by the famous Keilor club in Melbourne, Australia. Held on the same weekend as the world famous Reedy Race, the GForce Keilor Invitational is a similar Invite style all-buggy event for the top racers in Australia to compete head to head in a pointscore race. Unique to this event, there is also an Invite class for the ultra competitive 17.5T scene. "Open" classes for Modified and 17.5T were offered, with the winners receiving direct invites to the 2016 edition of the event. The format for the Invite racers was five heats of head-head 2WD racing on Saturday, and another five heats of 4WD on Sunday. The four best results from each class were used to determine the overall winner. Open class racers had four qualifiers Saturday, with a final chance qualifier Sunday morning before the triple A-finals.
Click here to continue reading the report
Wednesday, January 28, 2015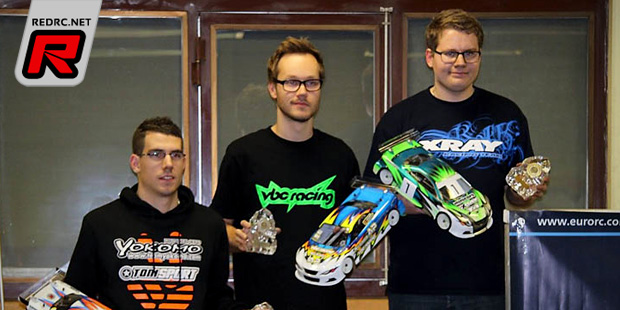 The 4th round of the South Swedish Indoor Cup for electric touring cars was held in Växjö on a small to medium sized, quite technical track with yet a good flow. In both practice rounds Magnus Vässmar ended up first, with Markus Hellquist just 0.333 seconds behind in the second round. In the first qualifier Markus Hellquist set the pace, beating Magnus Vässmar's practice pace by 14/1000nd of a second. Magnus Vässmar was 2nd in the first round a few seconds behind and Daniel Carlsson rounded out the top 3. The track then became slightly slower for each of the following rounds, and no one was able to challenge the top times in round 2 and 3. This meant Markus would take the TQ in front of Magnus.
Click here to continue reading the report
Wednesday, January 28, 2015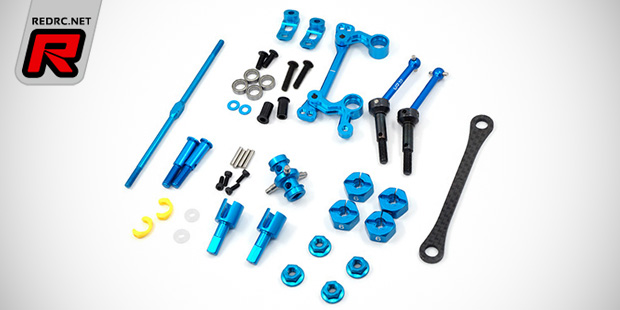 New from Yeah Racing comes the drivetrain and steering upgrade kit for the Tamiya M05 and M06 cars. The kit includes a steering set, long steering turnbuckle, universal steel swing shafts, rear axles, solid axle, body post stiffener bar, front gear box, wheel adapters and serrated lock nuts to unleash the full potential of Tamiya's M-Chassis. The set not only increases the overall precision of the steering and drivetrain but also the strength of some integral parts of the chassis. The aluminium parts come CNC-machined from high quality material and they are ice blue anodised for improved looks.
Source: RC Mart [rcmart.com]
Wednesday, January 28, 2015