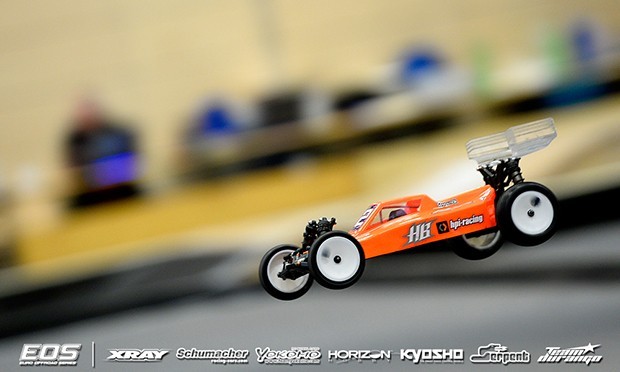 David Ronnefalk denied Lee Martin an early overall TQ at the second round of qualifying at the EOS in Germany when the HB driver set a new fastest time in the penultimate round of 2WD qualifying.  Having finished second to Martin in Q1 and then 3rd in Q2 after a number of crashes, Ronnefalk would drive a faultless third qualifier to run the first 16-lap qualifier at the Berlin event.  With Ronnefalk and Martin running a very similar pace swapping position at the top of the timing screens it was a late mistake from Martin, who took the opening two qualifiers, that would end his chances of putting the overall TQ beyond the reach of his rivals.  Martin Wollanka would enjoy his best run so far to complete the Top 3 for the round while Joern Neumann having posted the second fastest time in previous round would crash leaving the former champion only 9th quickest.
Continue reading this report here or view our complete coverage here.
Saturday, January 31, 2015

JConcepts announce the 2015 season of the Indoor National Series, a 5 race off-road series across the United States. The first four years combined attracted over 4000 entries and this year drivers have the opportunity to showcase their abilities on a national and regional level. Winter, Spring, Summer and Fall nationals make up the seasonal events at fixed locations while the finals will serve as the end of the year bash for the awards and series championship. The series will be awarded based on points participation in three out of the five events. JConcepts wants to make the 2015 Indoor National Series one to remember. With a heavier marketing push to provide the best turnout possible for the host track, JConcepts has teamed up with Red RC as a media partner to professionally cover select events during the 2015 season. JConcept are looking to make 2015 a breakout year in terms of series participation, factory drivers, representatives and professionalism. All events will be awarded separately and collectively so those worried about a commitment will be recognized for performance regardless of series participation. City destinations, track facilities and competition level have all been weighed and evaluated ahead of time so rest assured the experience and atmosphere is worthy, now it's up to you. More information and sign up can be found here.
Click here to view the series calendar
Saturday, January 31, 2015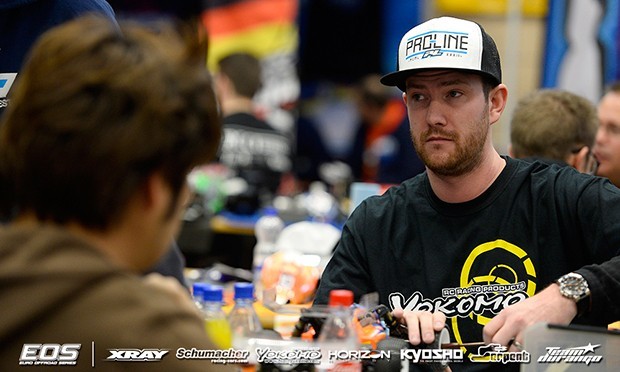 Top seed for qualifying at Round 2 of the Euro Offroad Series after topping practice yesterday, Lee Martin got 2WD qualifying underway this morning in Berlin by taking the opening round of 2WD qualifying. The Yokomo driver ran 15 laps in a time of 5:02.497 which was 4-seconds clear of David Ronnefalk while a much improved Joern Neumann completed the Top 3 just a further 4/10ths off.
Continue reading this report here or view our complete coverage here.
Saturday, January 31, 2015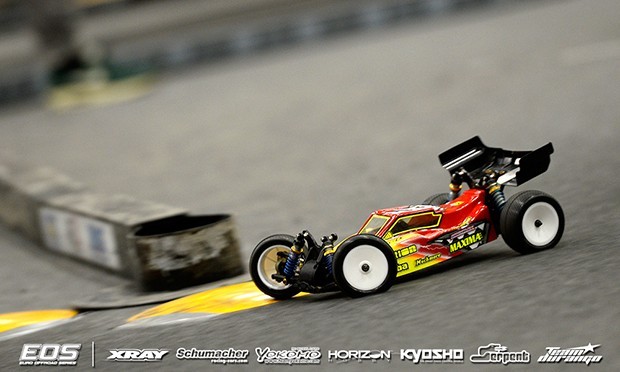 Defending champion Joern Neumann will be the top seed for Sunday's 4WD action at Round 2 of Euro Offroad Series with the German topping timed practice from 2WD top seed Lee Martin who also set the early 4WD pace.  Fastest in the first timed practice Neumann further improved his 3-consecutive lap pace in the closing round as did Martin, the pair separated by just 0.047 of a second.  Making his EOS debut for Team C, Robert Batlle completed a good first day as he backed up his 3rd in 2WD practice also with a Top 3 in 4WD.
Continue reading this report here or view our complete coverage here.
Friday, January 30, 2015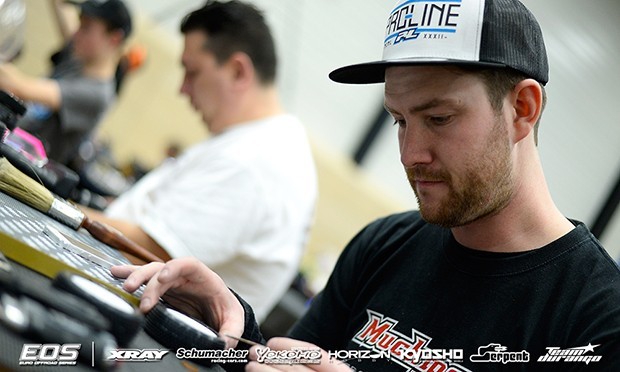 Having topped 2WD practice at Round 2 of the Euro Offroad Series in Berlin earlier in the day, Lee Martin carried that form through to 4WD with the Yokomo driver setting the pace in the classes free practice.  Setting his best 3-consecutive laps in the second of the 3 rounds, the British driver set the pace from defending champion Joern Neumann although the gap between them was just 0.006 of a second.  2/10ths off them, Hupo Honigl completed the Top 3 followed by Robert Battle, David Ronnefalk and Martin Bayer.
Continue reading this report here or view our complete coverage here.
Friday, January 30, 2015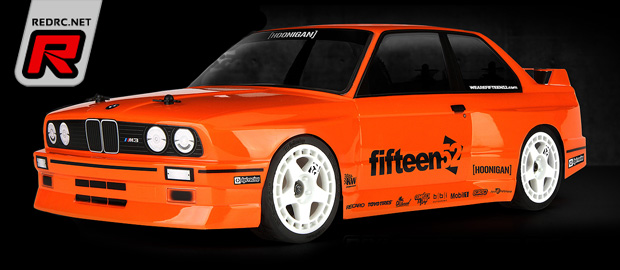 HPI Racing introduce the all-new RS4 Sport 3 1/10th 4WD electric touring car. The club racing chassis features a completely sealed and highly efficient shaft drivetrain, coil-over shock absorbers plus waterproof electronics. The fully contained drivetrain means there are no exposed gears, belts or drivetrain parts to get stuck with rocks or dirt. Finally, the RS4 Sport 3 is finished with realistic tyres plus a range of licensed replica body and wheels for an authentic look that will grab the attention of all RC and motorsport enthusiasts. The range will include a BMW M3 E30 fifteen52, a Subaru BRZ with drift tyres and a Falken Tire Porsche 911 GT3 RSR in Flux specifications with a powerful brushless motor and speed controller.
Click here to view the features and more photos
Friday, January 30, 2015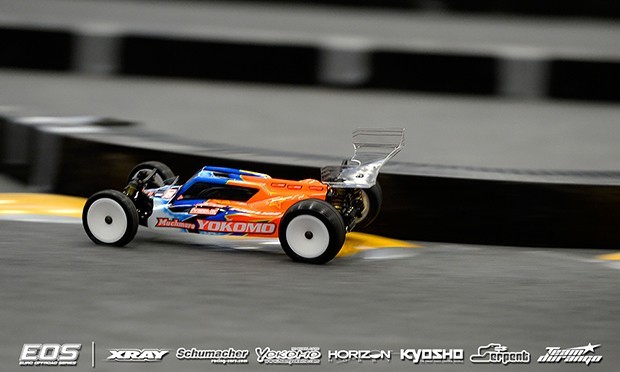 Lee Martin maintained his early pace at the Euro Offroad Series in Berlin, with the Yokomo driver topping both rounds of timed practice to become the top seed for 2WD qualifying tomorrow as drivers now switch over to 4WD practice.  Behind the British driver, it was David Ronnefalk who was second fastest with Robert Batlle, also driving a Team C TM2, completing the Top 3. While up front the order had no surprises it was the lack of pace from both Hupo Honigl and Joern Neumann that was the biggest surprise with their fastest 3-consecutive laps only good enough for 13th and 16th fastest times respectively.
Continue reading this report here or view our complete coverage here.
Friday, January 30, 2015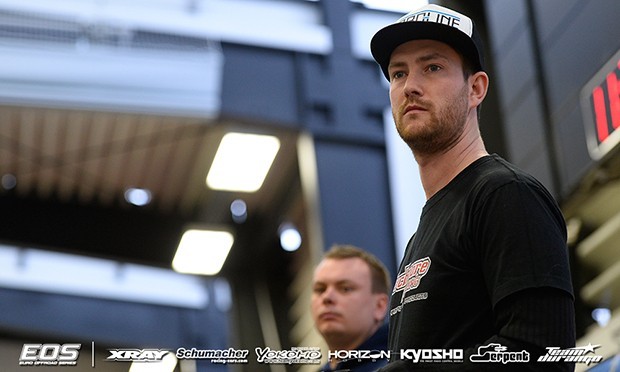 Round 2 of the Euro Offroad Series takes place in Berlin this weekend with Yokomo's Lee Martin setting the early practice pace in the German capital.  At the end of the three rounds of free practice, the British driver topped the times for fastest 3-consecutive laps with his new YZ-2.  Behind it was Martin Bayer, debuting Xray's new XB2, who was closest 3/10ths off with new HB signing David Ronnefalk completing the Top 3.
Continue reading this report here or view our complete coverage here.
Friday, January 30, 2015