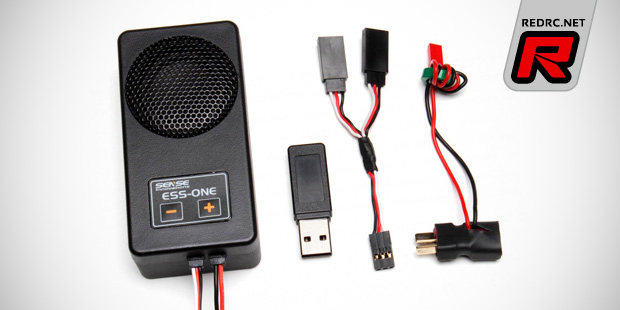 Team Associated help you to take your scale realism experience to the next level with the ESS-One Engine Sound System and XP light arrays. The ESS-One Engine Sound System allows to choose from multiple throaty race engine sounds, shifting, brakes, and turbo blowoff valves. The programmable ESS-One delivers these sounds in one simple, small box for a clean and easy installation and it is usable for short course trucks, drift or rally cars.
Click here to continue reading
Saturday, November 22, 2014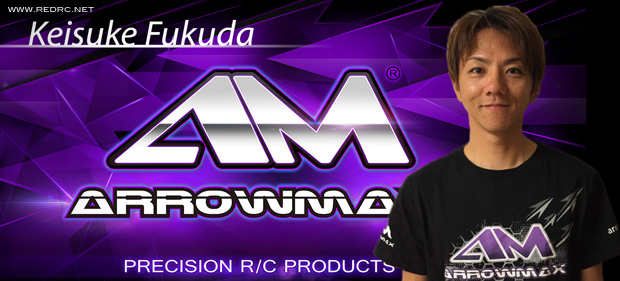 Arrowmax RC announce the signing of 2006 1/10th 200mm World and multiple Japanese National Champion Keisuke Fukuda to their team. Keisuke will use Arrowmax' honeycomb wrenches and setup tools in the forthcoming season. Keisuke Fukuda said, "I feel happy to join this young and energetic team. I'm looking forward to the coming season."
Source: Arrowmax [arrowmax-rc.com]
Saturday, November 22, 2014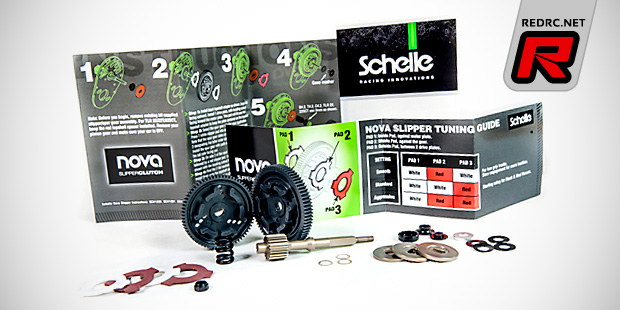 Schelle Racing Innovations' Nova 3-pad slipper clutch is now also available for Kyosho's RB6 2WD buggy. All parts needed are included in this conversion to race stock or modified buggy with a 69 or 76 tooth Nova spur. Also included is the required Nova aluminium topshaft which will adapt the Kyosho gearbox to a Nova slipper clutch and 5.5mm hex adjustment nut. The Kyosho conversion also includes both types of slipper pads with a tuning guide to help racers learn how to tune the clutch for different conditions from slick to astro turf. The conversion also fits the RT6, SC6 and Ultima SC with the aluminium top shaft also being available separately.
Source: Schelle Racing Innovations [schelleracing.com]
Saturday, November 22, 2014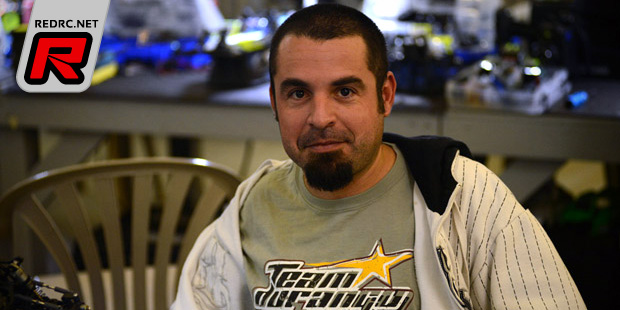 As part of their recently announced strategy changes, Team Durango appoint Travis Amezcua as their North American Technical Representative. Travis is a long-serving Team Durango team member, racing a range of TD products at the highest competitive level in the world. Travis will step into his new role with immediate effect and he will be travelling from his SoCal base, around the US, bringing expert track-side support to local club racers and Team Durango fans. Travis will work closely with newly appointed, Champaign based, Hobbico Field Communications Manager, Brad Brucker, in the US. This new support team for Northern America will allow fans to gain race-day support, whilst also feeding back important ideas and issues to the company's design engineers. Travis will also be scouting for new talent, in all racing classes, allowing to build a base of local racers who will contribute to new race machine design.
Source: Team Durango [team-durango.com]
Saturday, November 22, 2014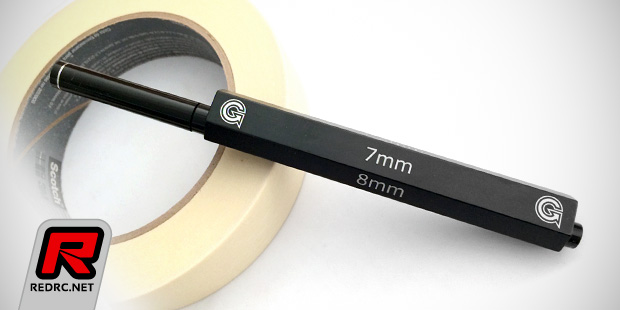 Gravity RC introduce the Skirt Pen, an adjustable height marker to mark the height of on-road body cut lines. With the body on the car the pen is laid on the table or pit board to draw an accurate line around the body which indicates the lower cutting line. The 6-sided unit offers measurements of 4.5mm, 5mm, 6mm, 7mm, 8mm, and 9mm with the laser-engraved number facing up is the exact height of the pen's tip. The Skirt Pen also includes masking tape to apply on the body's skirt before drawing the line to help with visibility on dark body designs. Other uses may include marking lines on foam off-road inserts when cutting them narrower to size.
Click here to view another photo
Saturday, November 22, 2014
Tekno RC have revised rear arms for the EB48 and NB48 1/8th buggy and a new 5.5mm and 7mm nut wrench available. Starting with the A-arms, they are exactly the same material and dimensions as the XT arms, but with added clearance for the shock spring perches. They are a direct fit on the Tekno's nitro and electric 1/8th buggies and they will perform well in all climates.
Click here to continue reading
Saturday, November 22, 2014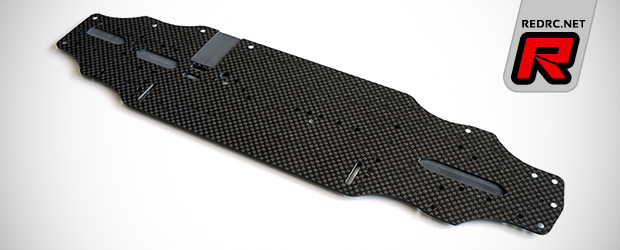 With the recent release of the updated Xray T4'15, Smokem Racing has now released an updated IIX chassis for this popular electric touring car. Made from their proprietary Pro-Weave 100 percent carbon fibre construction, which is stiffer than a conventional weave, yet softer than a quasi weave, the 2.0mm thick chassis material allows to lower the overall centre of gravity for optimum response and corner speed. Flex is also improved to deliver greater traction over a wider range of track conditions and temperatures. The chassis' contoured shape was developed through an extensive prototype and testing phase, the result of which saw significant gains in high speed steering and transitional response. Furthermore, the differential and spur gear openings are closed off to further enhance flex characteristics and improve airflow on the bottom of the chassis.
Click here to view another photo
Saturday, November 22, 2014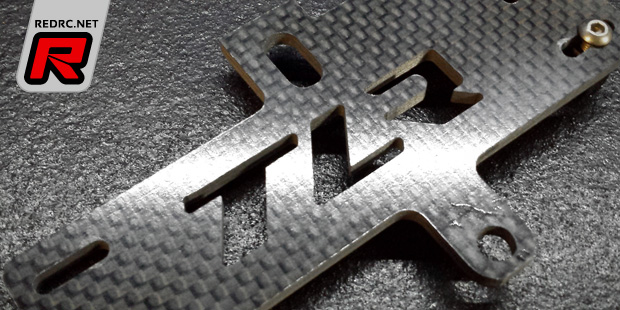 Factory RC introduce a carbon fibre shorty battery brace for the TLR 22-4 buggy. The battery hold down features an adjustable battery stop block that allows to more easily and conveniently adjust the battery position within he chassis. The brace replaces the stock plastic part, it is cut from 3mm carbon fibre and it comes with heavy duty carbon steel or titanium screws.
Click here to view more photos
Friday, November 21, 2014