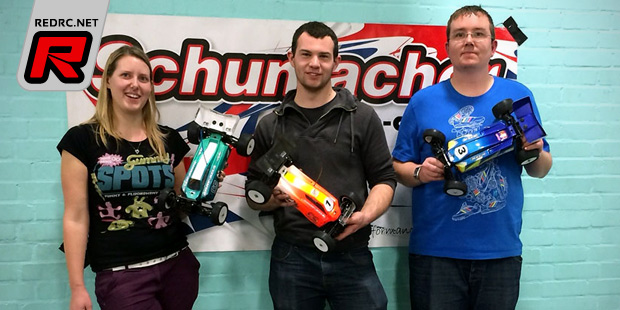 The third round of the Schumacher West Bridgeford Winter Series took place at the indoor carpet track located just outside of Nottingham. The format of the day was two 3 minute practice rounds in heats followed by four rounds of qualifying of which two count and at the end one final leg. In 4WD the top 4 cars all took a round of qualifying, with James Bullivant (Xray) taking TQ with a quicker time over Daniel Austin (Team Durango) in second, Mark Thornewill (Xray) in third and Abi Bullivant (Xray) in fourth. The final was a close affair at the start, a couple of small mistakes by the front runners allowed James to put the hammer down and drive away tone to tone. Behind James, Abi had taken up 2nd position to which she would hold followed by Marc and Daniel who had a close race towards the end.
Click here to view the top 6 result
Friday, December 13, 2013 - add a comment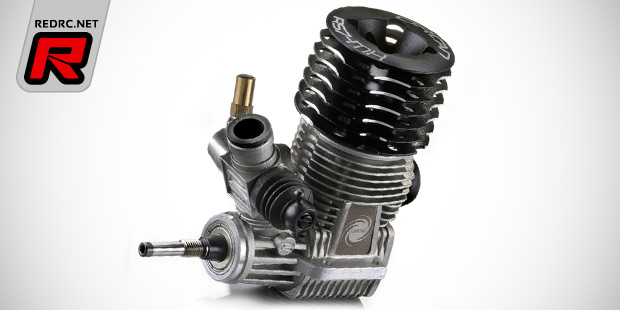 Orcan introduce two new nitro on-road engines in the form of the .21 RS7-MH and the .12 RS3-MH. Starting with the 1/8th scale engine, the RS7-MH was specially developed for the use with 16 percent nitro fuel in order to create higher torque while offering better millage at the same time. Each engine comes hand-tuned to ensure the highest and most reliable performance level by thoroughly modifying the liner and piston, crankshaft and crankcase. The 7-port engine comes in a handy storage and transportation bag with zipper and Orcan logo.
Click here to continue reading
Friday, December 13, 2013 - add a comment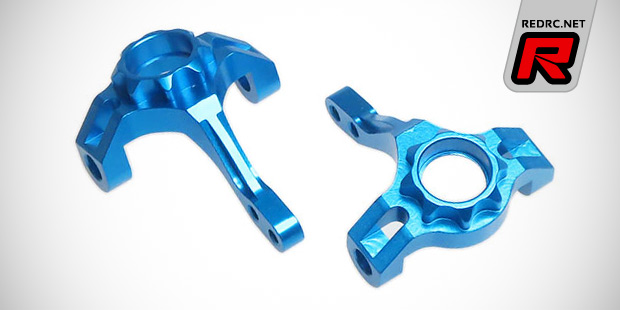 Made for Axial's SCX10 crawler is this aluminium front knuckle set. It is CNC-machined from aluminium and designed to replace the stock plastic parts, significantly improving strength, durability and precision. The parts come as pair, with blue anodising and they are a direct fit.
Source: RC Mart [rcmart.com]
Friday, December 13, 2013 - add a comment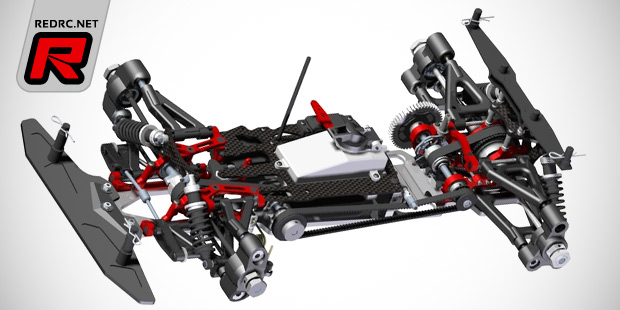 I-Fenix introduce the 4S 1/8th scale 4WD GT kit. Virtually a complete re-design with only the plastics, pulleys and a few other details remaining unchanged from its predecessor, the car features new bulkheads, suspension mounts, weight distribution, a redesigned tank and many more. The kit is set for a release early in 2014.
Click here to view more photos
Friday, December 13, 2013 - add a comment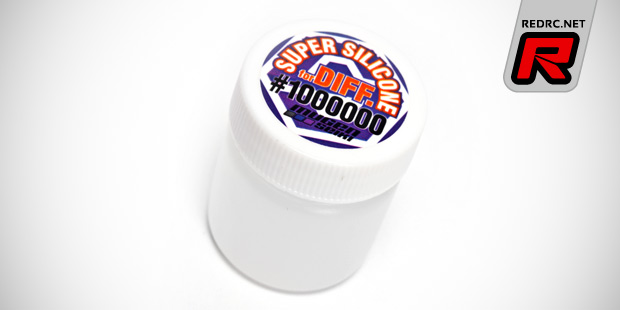 Mugen introduce the 1,000,000 Super Silicone differential fluid. Designed especially for on-road applications the superextra heavy oil is best used in front differentials that then behave like a solid axle bit still allow for a minimum amount of slip making the car easier to drive compared to spool axles.
Source: Mugen Seiki [mugenracing.com]
Thursday, December 12, 2013 - add a comment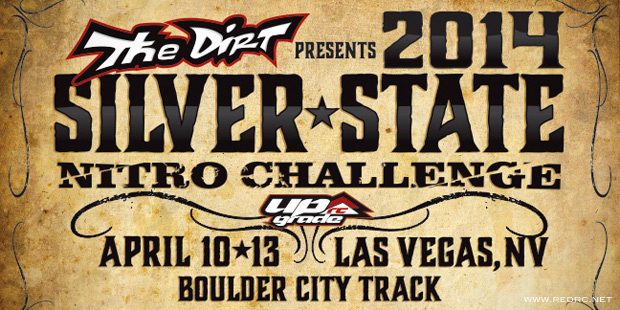 The 2014 Silver State Nitro Challenge will take place on the weekend of the 13th of April at the Boulder City track in Las Vegas. The race running from Friday to Sunday with the practice taking place on Thursday. The event also marks the second race of the 2014 USProCup. More details will become available soon.
Thursday, December 12, 2013 - add a comment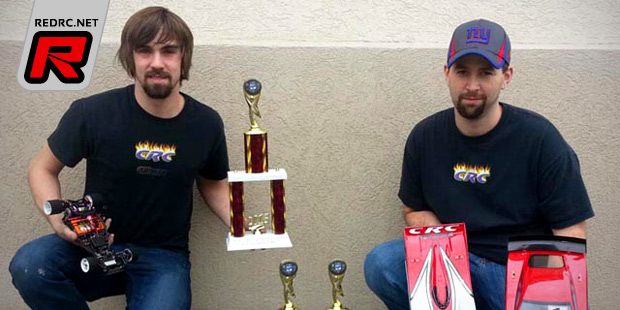 The 2013 version of the U.S. Indoor Championship marked the 34th Annual running, this event held at the Holiday Inn in Strongsville, Ohio, a suburb of Cleveland. The central location of the event has consistently attracted racers from all the Northern hot spots of indoor carpet racing. With strong club racing programs in neighbouring states, all forced indoors due to inclement weather, the Ohio location has proven a hub of great indoor carpet road racing. This year, the event had around 220 entries.
Click here to continue reading
Thursday, December 12, 2013 - add a comment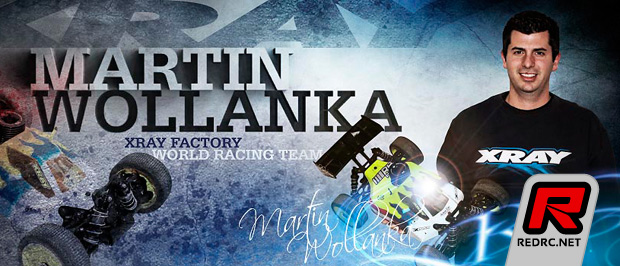 Xray announce that multiple and current Austrian Champion, Martin Wollanka has joined the Xray factory team to race the company's 1/8 and 1/10 off-road buggies in 2014. Martin will attend the Austrian and European Championships, the IFMAR 1/8 Worlds and the remaining rounds of the 2013-14 Euro Offroad Series beside other events. This is what Martin has to say about the deal:
I have been racing Xray cars as a privateer for 2 years without any technical problems. The performance and reliability of the car allowed me to win the Austrian Championship which was a great personal achievement for me. I am happy to join the Xray international racing team and I am very excited since the World Championship will take place Europe and to be part of this strong team makes me feel confident.
Source: Xray [teamxray.com]
Thursday, December 12, 2013 - add a comment
Round 1 of the JConcepts Top Notch Winter Series was hosted at IERC Raceway in San Bernardino, CA. The Top Notch Series (TNS) is an 8-race points based series, run at various tracks throughout Southern California. Last season, TNS averaged 230 entries per round and features race announcer "Notch" Johnson. IERC Raceway is one of Southern California's largest indoor RC tracks and the series attracts top drivers from all the main race teams such as  TLR's Brian Sullivan, Shawn Blackwell and Ronda Drake, Tekno RC's Rudy Rico and Chad Panek, Hobby Pro's Andrew Smolnik, Tamiya's Jimmy Wright, Mugen's Scott Wolf, Kyosho's Cody Turner and Lucas Sanford, and a number of very fast local racers. There would be two rounds of 5 minute qualifiers, followed by 5 minute A Mains.
Click here to continue reading the report
Thursday, December 12, 2013 - add a comment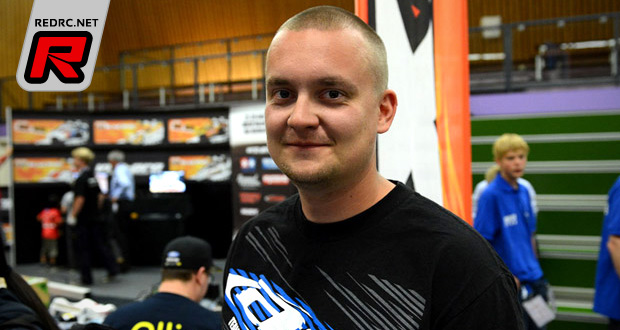 Team Associated and Reedy announce that Juho Levanen has signed a contract extension which will see him continue with the brands that he has been with since 2001. Juho will race Team Associated's 12R5.2 and all-new TC6.2 touring car with Reedy Sonic 540 Mach 2 motors, Reedy Competition LiPo batteries, and the all-new Reedy ESC. In addition to his on-road racing duties, Juho will contest the remaining three rounds of the 2013-14 European Offroad Series. His hard-charging driving style and familiarity with high-grip racing surfaces will surely mean a successful transition to this highly competitive discipline. According to Reedy department manager Rick Hohwart, "Juho is a tremendous asset to the team as he is a driver that can extract every bit of performance from his equipment and never gives less than 100% effort." Team Associated team manager Brent Thielke added, "Juho has been a part of Team Associated for over a decade and we are pleased to continue our relationship with the 2x European Champion and look forward to more success in the years to come." Juho's next event will be round two of the 2013-14 European Off-Road Series in Berlin, Germany in January followed by round two of the 2013-14 Euro Touring Series in Muelheim-Kaerlich, Germany in February.
Source: Team Associated [rc10.com]
Thursday, December 12, 2013 - add a comment