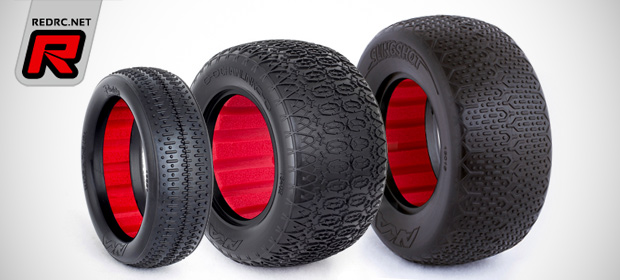 AKA now have a range of 1/10th scale buggy, short course and stadium truck tyres available in their all-new ultra soft compound. Designed for cold weather and low-traction conditions the tyres are ideally used in a temperature range of 0°C to 10°C and the select treads are available as rubber only including red inserts or a pre-mounts.
Source: AKA [raceaka.com]
Saturday, February 28, 2015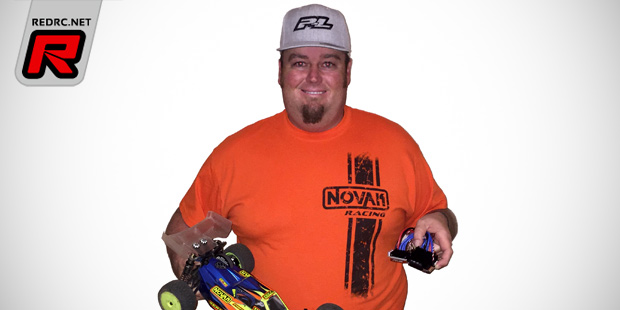 Novak welcome World-Class driver and all-around nice guy Mike Truhe for another year on their factory team. Mike will be powering all his Factory Serpent 1/8th and 1/10th scale electric vehicles with Novak power and everyone at Novak is looking forward to another year working with Mike.
Source: Novak [teamnovak.com]
Saturday, February 28, 2015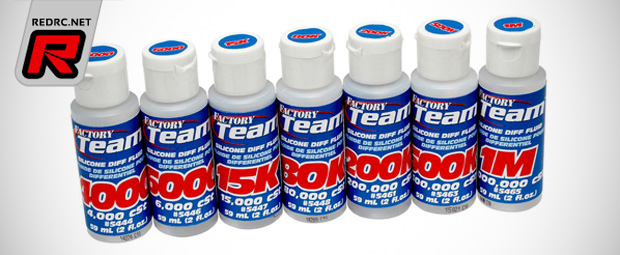 Team Associated's line of Factory Team Silicone diff fluids has been expanded and now offers even more viscosities to choose from, helping to dial in the optimum performance for every racing application. Additional weights are 4K, 6K, 15K, 80K, 200K, 500K and 1M, and they will serve to complement the already extensive line. Factory Team silicone fluids are made in the USA exclusively for Team Associated by Lucas Oil Products, Inc. and they come in a new flip-flop cap bottle with a sticker on the lid for quick and easy identification.
Source: Team Associated [teamassociated.com]
Friday, February 27, 2015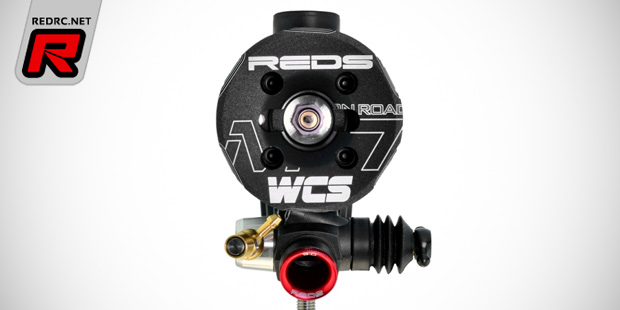 New from Reds Racing is the new  M7 World Cup S V2.0 3.5cc 1/8 on-road racing engine. Optimised and featuring the newest technology to guarantee the best performance and reliability the M7 World Cup S has been provided with a new flat piston and a new combustion chamber which allow to increase torque. The new flat piston guarantees additional power at low and medium RPM while offering optimised fuel consumption. The WCS is also one of the lightest engines in its category thanks to a redesigned cooling head and due to a new combustion chamber and back-plate design. The WCS is hand-tuned by Mario Rossi and comes with a silicone-filled, balanced and tuned crankshaft, rear ceramic bearing, and RDC hard-coated backplate. Before leaving the factory each engine is hand inspected and compression checked by Mario Rossi for maximised performance. On top of that there are also already broken-in engines available.
Click here to view more photos
Friday, February 27, 2015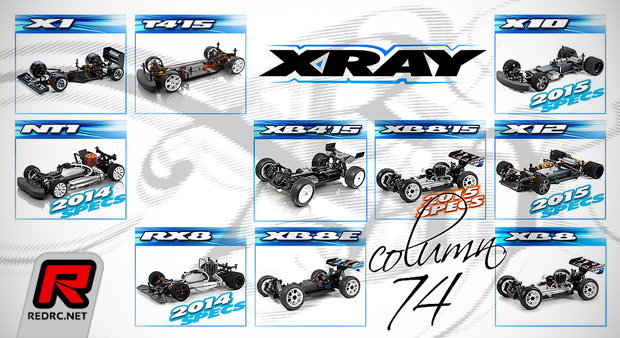 The 74th installment in the Xray column from Xray owner and chief designer Juraj Hudy is now online. In this months column, Juraj reviews a very busy 2014 season in which the Slovakian company completed and launched 10 Xray projects.
As the 2015 season is already fully running it is time to take a short review of what we did in 2014 and to set our plans for 2015. Together with Martin & R&D & racing team we have worked very hard on further development and improvement of all product lines, so for 2015 you can again expect new & improved products.
Read the full column here.
Source: Xray [teamxray.com]
Friday, February 27, 2015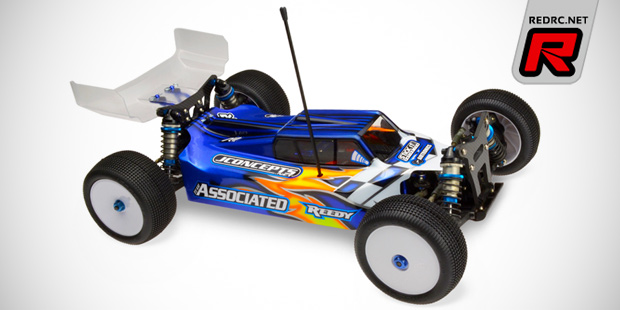 The latest vehicle to receive JConcepts' Silencer bodyshell treatment is the Team Associated B44.3 4WD buggy. The Silencer sports a special design aimed at today's high-speed tracks with a profiled, Finnisher stance cockpit and forward raised side-pods. A smooth, high-speed transition around the cab keeps the Silencer heading in the right direction while a slight recess just behind the cab with channeling out the rear provides rear end stability. The side pods have a clipped rear end, narrowing the rear by angling in just in front of the rear tyres. The rear side-pods angle sharply toward the shock tower and wing, enhancing the force placed on the rear pods during high-speed acceleration. Included with the body come two 6.5″ Hi-Clearance rear wings, window masks a decal sheet.
Click here to view more photos
Friday, February 27, 2015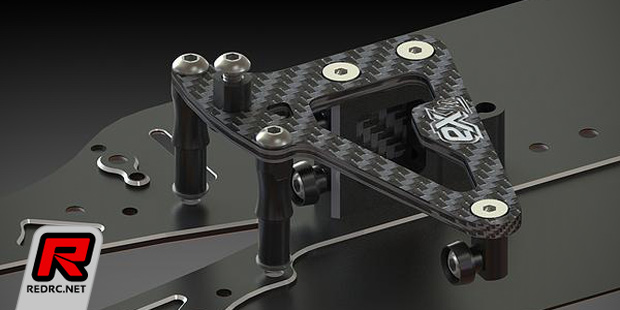 Excellence Laboratory is busy introducing more option parts for some of the most common electric touring car kits. Following first renderings of a floating steering and servo mount for the Xray T4 earlier this week EX Lab now also announce the trick part for Yokomo's BD7. The floating steering assembly is designed to remove the steering bellcrank posts from the main chassis which leads to a softer flex setting and less influence of the chassis flex on the steering geometry during cornering. It is understood that the set will include new inner and outer servo mounts, a redesigned upper carbon fibre plate, alloy steering posts and an additional post to connect the steering plate with the top deck for additional chassis hardness settings.
Click here to view another photo
Friday, February 27, 2015

Xray has announced that the multiple Italian Champion Francesco Martini has re-signed with the Slovakian manufacturer for the 2015 season. Francesco is an extremely dedicated touring car racer and an important member of Xray's R&D team as he was involved in the development of the T4 platform as well of the X1 formula car. Francesco says:
I am very happy and thankful to continue my collaboration with the Hudy family. In the last year I was able to work directly on a new X1 platform development and this has been for me the greatest RC experience. Being direct involved in the entire development process from design stage through very long and exhaustive prototype testing until final production has been a great journey that I have enjoyed and that allowed me to experience how passionate, professional and dedicated everyone at Xray is with Martin in the lead. With my involvement into R&D I am fully motivated to continue our work on the further development and I am very honored to be part of this great team. I am available to anyone with any questions concerning the X1 so do not hesitate to see me.
Click here to view Francesco's Xray driver profile video
Friday, February 27, 2015