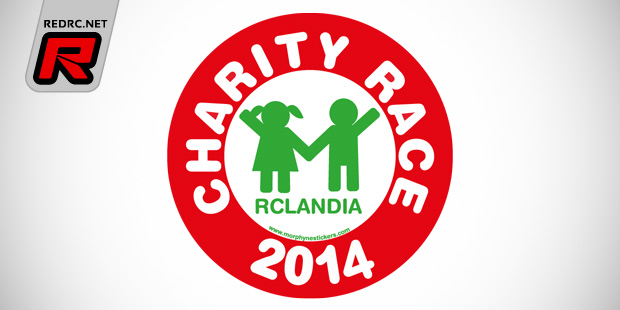 Following the success of the past 5 years of the Charity Race organised by Team La Gang and ToniSport at the permanent RC Landia carpet track in Scandiano, the event is back for a 6th year from the 28th to the 30th of November. Born from an idea between Team La Gang and Marc and Toni Rheinard, the event went ahead with a big effort from the organisers along with the support of a whole host of top international drivers and factory teams. Last year thanks to a big auction that they do before the final they raised more than €7,500 which was donated to the department of paediatrics hospital in Scandiano in the form of equipment purchased directly from Team La Gang so they are sure that their money will used in the way that they want. Limited to 120 drivers due to the limited pit space this year, thanks to ToniSport, they will have Marc Rheinard, Ronald Volker and Daniel Baldissarri and in attendance while thanks to Team Xray they will have Alexander Hagberg, Martin Hudy, Bruno Coelho, Marek Cerny, Francesco Martini, Alessio Menicucci, Alessandro Brunelli and other Italian Xray team drivers coming who will race against the best drivers from all over Italy for a weekend of fun, charity, good food and racing. For anyone interested in attending, feel free to contact Toni Rheinard (info@tonisport.de) or Davide Sillingardi (sillarcmail@gmail.com). Registration will open on Monday 3th of November at 9 pm on myrcm.ch.
Friday, October 31, 2014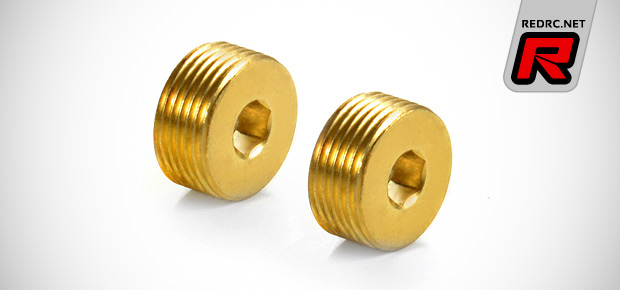 Xray now have a brass adjusting nut for the steering knuckles of the XB8 buggy available. Made to capture the pivot balls of the steering assembly the nut is three times heavier than the stock part and made to fine-tune the handling characteristic of the buggy.
Source: Xray [teamxray.com]
Thursday, October 30, 2014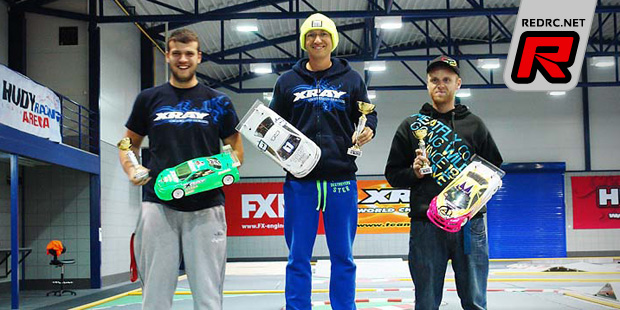 The 1st round of this Winter's Slovakia Cup was held at the Hudy Arena in Trencin, Slovakia. Run in the six classes of Touring Car Modified and Stock, Formula, Pan Car as well as 2WD and 4WD Buggy the race attracted a good turnout of racers. In the Touring Car Modified class Martin Hudy soon set the benchmark with David Nemcek and local driver Tomas Liptak battling for 2nd and 3rd spot in qualifying. The triple finals were then again dominated by Martin with David coming in 2nd and Tomas rounding out the podium in 3rd.
Click here to continue reading the report
Thursday, October 30, 2014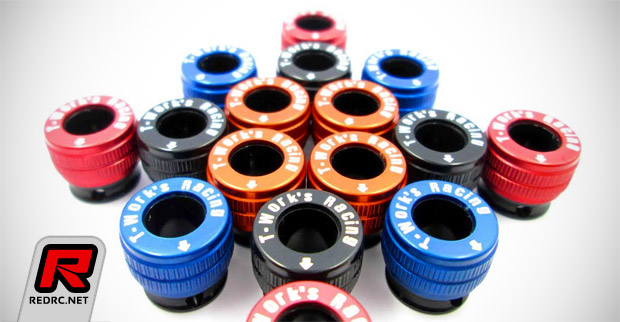 New from T-Works come aluminium body height adjusters for the use with all on-road cars with 6mm body posts. The parts are made from 7075 material and their threaded design allows to fine-tune the height and rake of a body in a range of 0mm to 3mm. Laser-etched marks make adjustment easy and included with the adjusters come 2mm stainless steel pins and securing O-rings.
Click here to view the other available colours
Thursday, October 30, 2014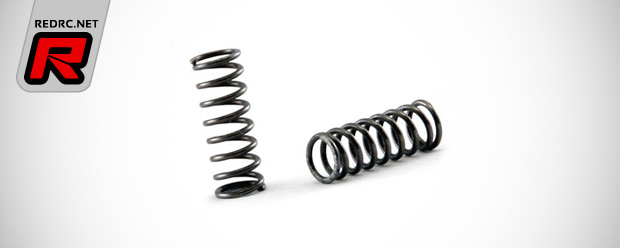 Shepherd announce a new option part for the Velox-Revolutionary-Shock-System. The super soft floating piston spring is even softer than the extra soft one and with these springs it is possible to build the shocks with zero rebound which results in better handling of the car especially on small bumps/curbs. The springs are available from now on.
Source: Shepherd [team-shepherd.com]
Thursday, October 30, 2014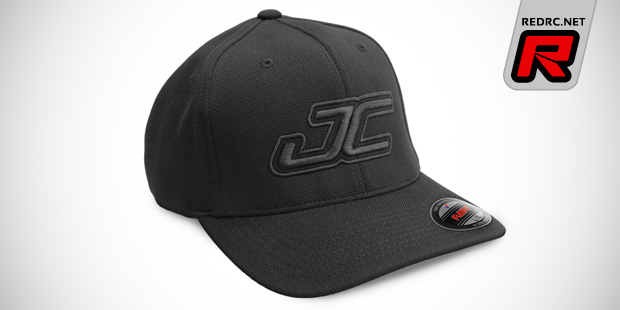 Show you passion to everything JC with the new Round Bill Flexfit hat from JConcepts. Available in S/M and L/XL sizes, the black JConcepts hat sports a large, puffy, embroidered JC front logo on the front. The hats are premium fitted by Flexfit, made in a durable yet breathable fabric to survive even the roughest days outdoors.
Source: JConcepts [jconcepts.net]
Thursday, October 30, 2014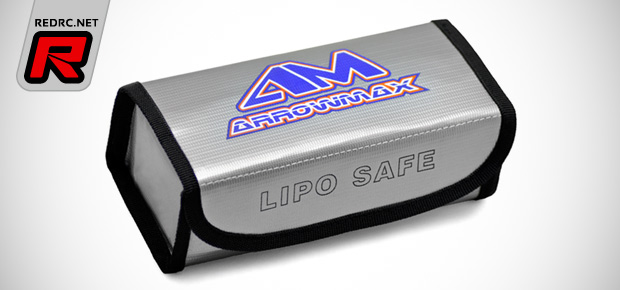 Arrowmax introduce their updated LiPo safety bag for charging and storing LiPo batteries packs. The bag is made from fire-resistant fabric and minimise the harm to the pit table and surrounding areas in case a LiPo pack goes up in flames during charging or storage. Large velcro straps keep the lid and the two inner lashes closed securely. Measuring 185x75x60mm the bag is printed with the Arrowmax logo and it sports white lining.
Source: Arrowmax [arrowmax-rc.com]
Thursday, October 30, 2014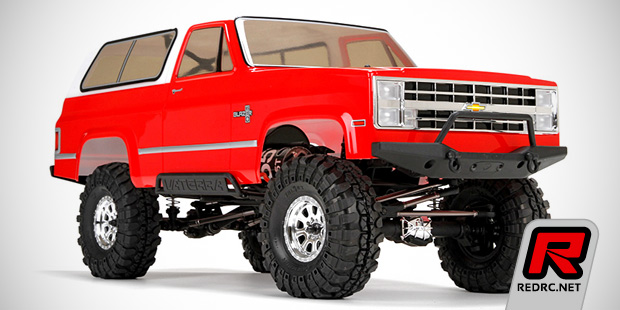 Vaterra's lifted 1986 Chevrolet K-5 Blazer Ascender kit is soon also available as an RTR variant including a Dynamite brushed crawler motor, waterproof speed controller and Spektrum DX2E transmitter. The vehicle is based on the Ascender chassis that features stamped steel ladder frames, metal gear transmission, an adjustable wheelbase and a long-travel suspension. The package is topped-off by a replica Blazer bodyshell and grippy scale tyres.
Click here to view more photos
Thursday, October 30, 2014