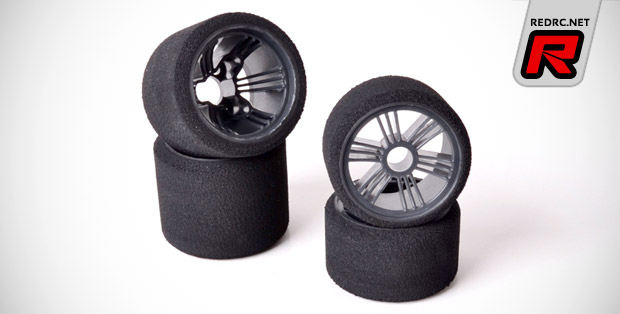 Contact RC Tyres have announced a new range of 1/12th Circuit tyres known as 'J compound'. Over the last 12 months contact drivers have been testing a lot of different rubber types and are now happy to provide this ready for sale. The new rubber is especially good on high traction conditions where the track is especially grooved in. The tyre will react with less aggression than their original 1/12th compounds, which are good for lower traction conditions and can be easily identified with the new gun metal wheel colour.
Source: Contact [racing-cars.com]
Wednesday, May 22, 2013 - add a comment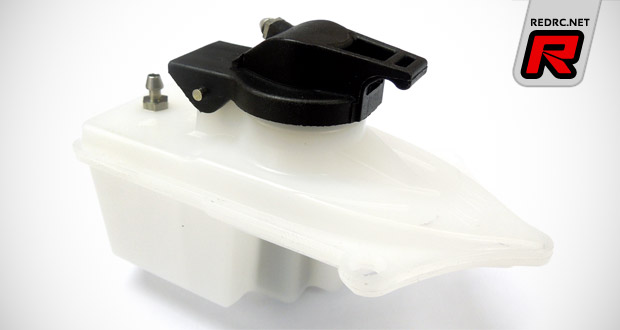 KM Racing have released this upgraded fuel tank for their H-K1 World Champion Meen Version chassis. The new tank sports a new spring for the lid as well as a new o-ring and internal filter. Also new for the tank is a plastic insert to adjust the tanks internal capacity.
Wednesday, May 22, 2013 - add a comment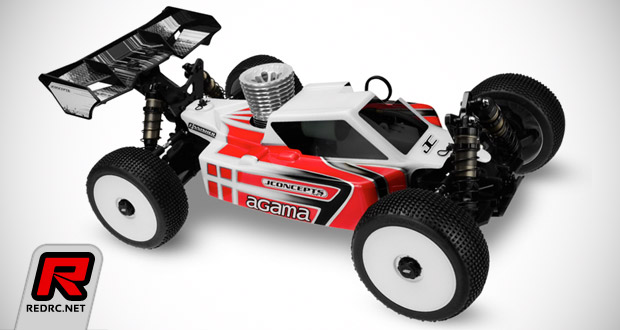 Further expanding their line of Finnisher bodies, JConcepts have made their popular body shell available for the Agama A8 Evo. Increased windshield angle provides a steady force upfront during mid-flight wind gusts on large jumps while the forward cab placement changes performance / visible bias which helps steering rotation in low traction corners. A slightly channeled roof-line helps stabilize the vehicle at high-speed while the side-pods have been simplified and JC chamfered to remove unwanted changes in height to neutralize the at-speed handling. The chassis to body fit has been tightened up which eliminates empty voids that contribute to mid-flight directional changes rear of the cab has a new step feature which allows the placement of a secondary side window and also a louver which can be trimmed to allow air to escape at the top of the body.
View more images of the body here
Tuesday, May 21, 2013 - add a comment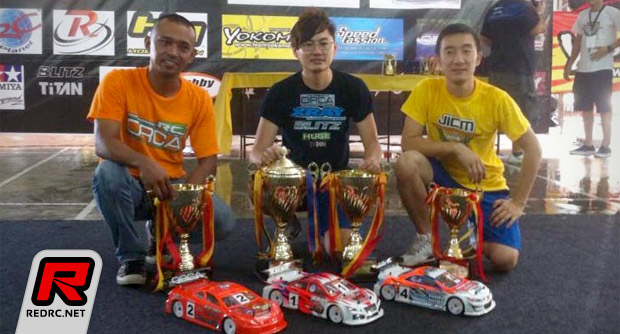 The Johor Indoor Carpet Master 2013 was held recently at Pontian, a small town in the south western Peninsula of Malaysia an this report come from P.Y. Tang. 'Organized by Mr. Ken Ng, a local resident and Xray driver, the event was very successful attracting over 80 entries with many fast drivers attending from the Peninsula Malaysia, East Malaysia and Singapore. Open Brushless 13.5T took center stage as two other classes 1:12 Pan and 1:10 FF was cancelled. The carpet track was newly prepared in a school's open-air multi-purpose hall on Thursday and the layout was very technical which was similar to the 2012 LRP TCM. No practice was allowed until Friday, with 2 control practice and 4 qualifying rounds on Saturday, followed by 1 more qualifying round and 3 finals on Sunday. As asphalt races are more common in this region, the JICM carpet race attracted many drivers and was a must-go event.
Continue reading the report here
Tuesday, May 21, 2013 - 1 comment so far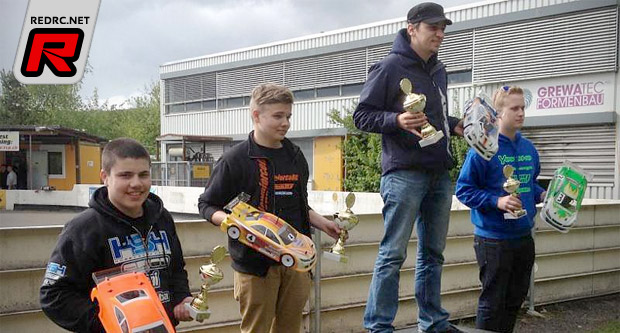 The first round of the Swiss Nationals was held on the very nice race track in Schaffhausen. The drivers had to deal with unpredictable weather conditions over the whole weekend. After two dry and two wet qualifying rounds, it was Mario Rigert who secured pole position in modified class in front of Michele Manzo and Florian Hauser. All three finals which could be raced under dry conditions saw a start to finish victory for Mario Rigert. Second and third place overall went to Fabian Widmer and Florian Hauser.
Tuesday, May 21, 2013 - add a comment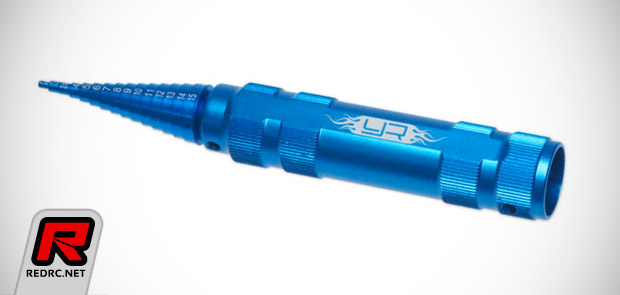 Yeah Racing release this simple aluminum bearing and motor bearing inner diameter measuring tool. Blue anodised, it can measure different bearing dimensions from 2mm to 15mm as well as motor bearings with and inner diameter of 3.18mm.
Source: Yeah Racing [rcmart.com]
Tuesday, May 21, 2013 - add a comment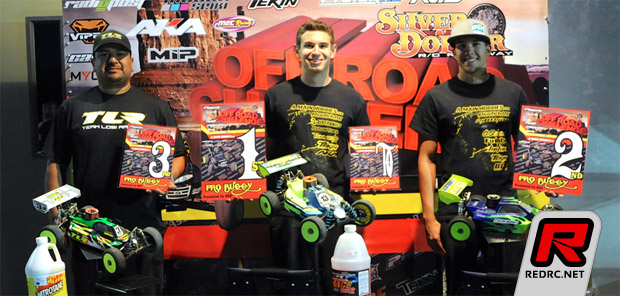 Last weekend hundreds of racers descended on A Main Hobbies' Silver Dollar RC Raceway to compete in the Inaugural Silver Dollar Off-Road Challenge on the new Joey Christensen 1/8-scale layout. The track took center stage during the weekend's race, but when it was all said and done two of A Main Hobbies' rising stars, Austin Blair and Dylan Rodriguez stole the show. Blair and Rodriguez wrapped up the coveted pro classes proving that the two of them are quickly approaching "elite speed" and becoming contenders at every race they attend.
Continue reading the report here
Tuesday, May 21, 2013 - add a comment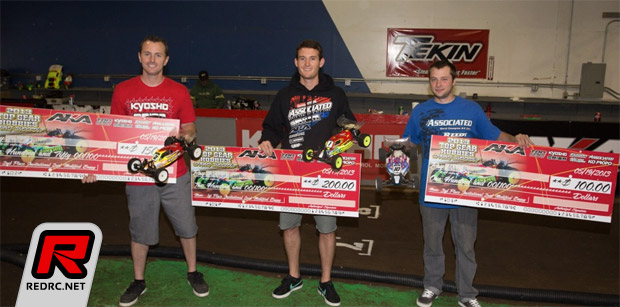 The 1st Annual Top Gear Hobbies Spring Shootout was held this past weekend in Clackamas, OR. This is the home track of Team Orion USA Team Manager Joe Pillars. Making the trip out for this event was Team Orion's current 2wd & 4wd IFMAR World Champion Ryan Cavalieri. The North-West's fastest racers would all be in attendance to test their skills against the 4-Time World Champ. The Invitational Class would consist of 30 racers that were divided up into 4 heats of 8 in random order. All drivers would use 2wd Modified Buggies for all 8 rounds. 4 rounds of heads up racing were ran on Saturday and another 4 rounds on Sunday. Each driver was given 2 throw-outs, using their best 6 finishes. Tie-breakers were determined by the number of 1st place finishes, 2nd place finishes, and on using the 6 counted points. If still a tie, each drivers 2 fastest runs would be combined by laps and times to decide the higher finisher.
Continue reading the report here
Monday, May 20, 2013 - add a comment