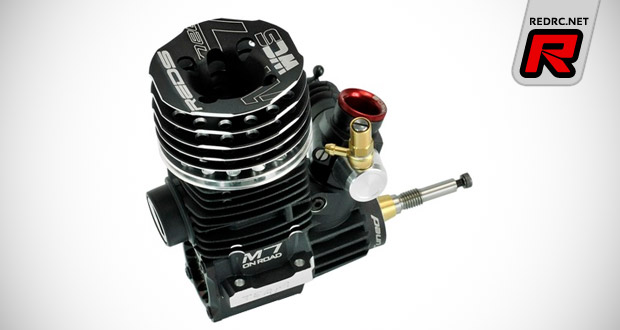 The new M7 World Cup S is the "State of the art" of 3.5 cc 1/8 On-road racing class.The engine has been optimized and provided with the newest technology to guarantee the best performance and reliability. The M7 World Cup S has been provided with a new domed piston and a new combustion chamber which allow to increase torque. The new domed piston guarantees additional power at low and medium RPM preserving fuel consumption. The WCS is one of the lightest engines in its category thanks to a lighter cooling head and due to a new combustion chamber and back-plate design. Reds Racing engines can be defined unique in its genre thanks to Mario Rossi special tuning to make the engine simply powerful and due to our finest quality control to guarantee performance repeatability. Another unique feature is the chance to have your break in, made by Mario Rossi.
View more details and images here
Tuesday, March 11, 2014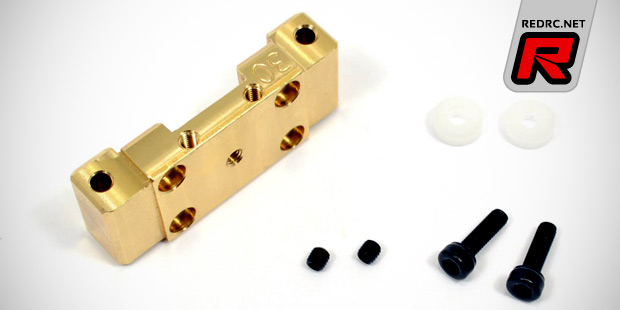 CML Distribution introduce brass and aluminium front bulkheads for Team Associated's B5 and B5M buggies. The front A-arm mounts are of a 25°/30° design and come as 37g brass or 13g aluminium version to alter the weight distribution of the buggy by simply using the heavier brass or lighter aluminium part. Included in the sets are delrin bushings and mounting hardware. Also new are brass, aluminium or delrin front bulkhead braces that weight 24g, 8g and 4g respectively. The parts can be used in addition to the aforementioned parts or with the standard composite bulkhead.
Click here to view the other new parts
Tuesday, March 11, 2014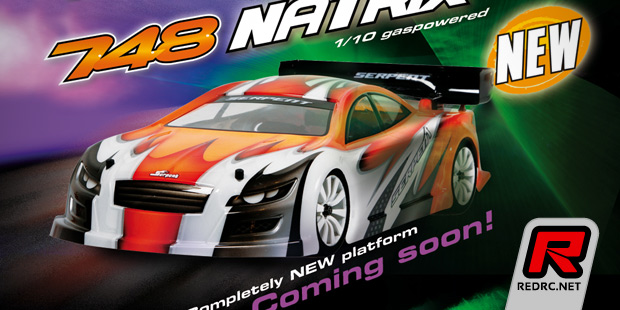 Serpent have just released a teaser regarding their forthcoming 748 200mm nitro on-road kit. Called the Natrix the car builds on a completely new platform but no other details are known as of yet. We bring you more information as soon as we get them.
Source: Serpent [serpent.com]
Tuesday, March 11, 2014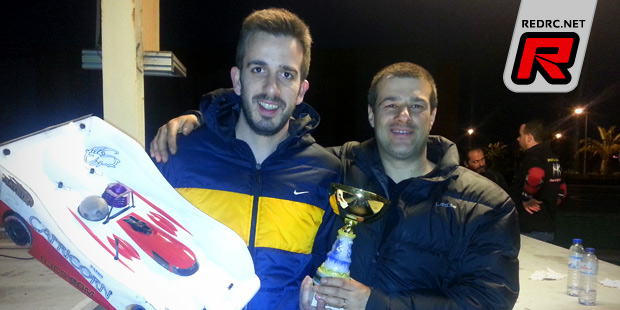 The first round of the 2014 Portuguese nitro on-road nationals took place at the Sintra track near Lisbon. The weekend started with a low grip track on Saturday and cloudy, partly wet racing on Sunday but culminated in a dry semi and main final that was won by new Capricorn driver José Areias. The 1/8 class podium was completed by Mário Miranda in 2nd and Solange Araujo in 3rd place.
Source: Capricorn [capricornrc.com]
Tuesday, March 11, 2014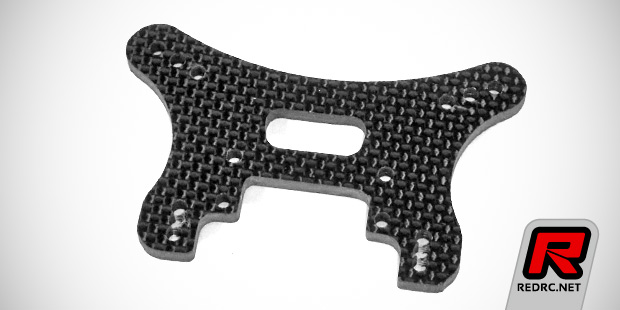 Xtreme Racing now have carbon fibre shock towers for the Xray XB4 available. They are machined from 4mm carbon fibre and therefore thicker than the stock parts for less flex and added rigidity. The parts are a direct replacement and fit all XB4 buggies with no modifications needed.
Click here to view the rear shock tower
Tuesday, March 11, 2014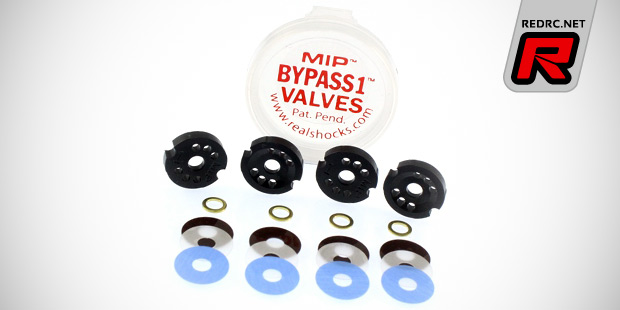 MIP have two new Bypass1 Team Tuned kits for TLR and Kyosho 12mm big bore shock absorbers available. Included in the kits are all-new pistons that feature a new design that provides much more initial pack and overall flow than its predecessor. The pack and flow equates to a car that packs like a normal piston but recovers much quicker and flows more efficiently than previously experienced. Available for Team Losi Racing and Kyosho 12mm shocks the kits include #3/blue, #4/matte and #5/brown valves along four Team Tuned pistons, washers and other small parts.
Source: MIP [miponline.com]
Tuesday, March 11, 2014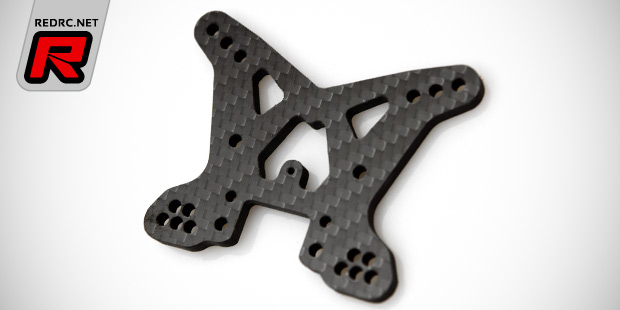 Vectorworks have new carbon fibre option parts for Team Losi Racing's 22-4 buggy available in the form of a front shock tower and battery mounts. Starting with the shock tower, the part is made from 4mm press-cured carbon fibre to maximise strength. Being a direct replacement no optional parts are needed to fit the tower to the front bulkhead. Incorporated into the design is a front body mount for standard-size body clips.
Click here to continue reading
Tuesday, March 11, 2014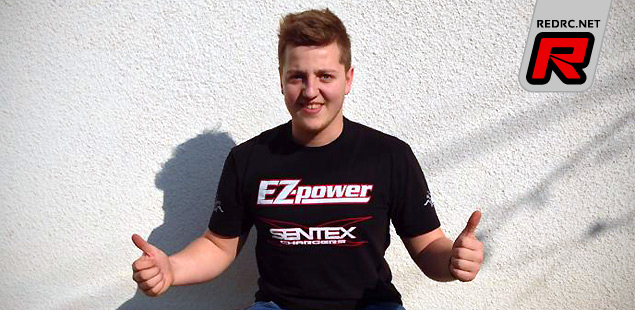 EZPower announce the signing of Italian frontrunner Alex Zanchettin to their team. The TLR team driver, winner of the 2014 Italian Job Race, will use the company's matched LiPo batteries during his 2014 1/10th and 1/8th electric off-road campaigns.
Source: EZPower [ezpower.it]
Tuesday, March 11, 2014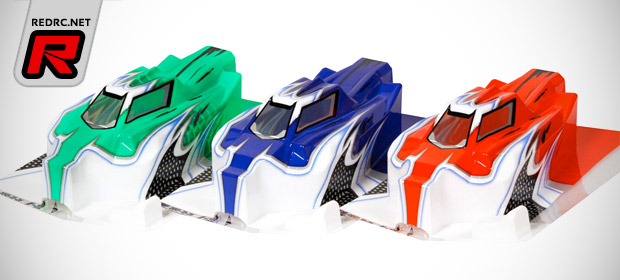 Serpent now have new pre- and semi-painted E-Avenger bodyshells for the Cobra-E 1/8th off-road buggy available. The pre-painted versions are available with orange, red, blue and green highlights while the semi-painted body only requires the addition of a single colour to create the illusion of a professionally painted body. All five new bodies are moulded from high-quality polycarbonate, they sport cutting lines for easy fitting and they are a direct replacement for the stock Cobra-E body.
Click here to view the other new bodies
Tuesday, March 11, 2014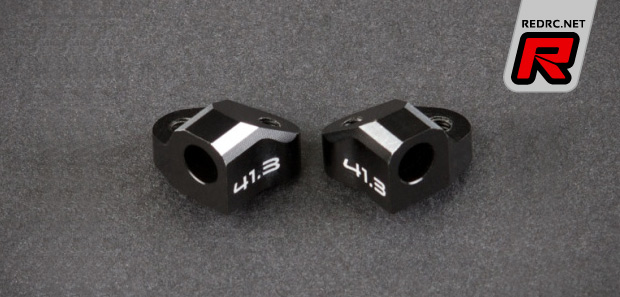 MR..Roche introduce new split inner suspension mounts for the Yokomo BD7 touring car kit. Available in several specifications including 41.3mm, 42.0mm, 43.5mm, 43.9mm and 44.2mm it is understood that the parts alter the inboard toe settings of the front and rear wishbones. The parts come machined from high-quality aluminium and feature laser-etched size markings for easy identification.
Source: MR..Roche [mr-roche.com]
Tuesday, March 11, 2014