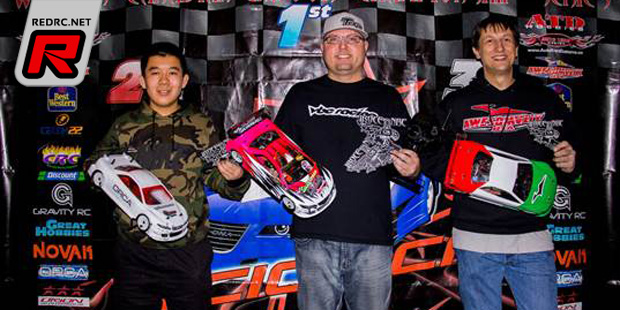 After the mid-season Christmas break, the Western Canadian Indoor Championship Series visited the absolutely beautiful Oceanside city of Victoria, British Columbia, for round 5, the Speed Weekend hosted by IROCC and NRC. Both clubs hosted what has been described as the Crown Jewel in the WCICS series, drawing top racers from across Western Canada and the NW USA, including ROAR & WCICS champions. With 230 registrations all 8 classes were hotly contested, and as the series starts the second half of the season the championships battles are heating up.
Click here to continue reading the report
Wednesday, January 28, 2015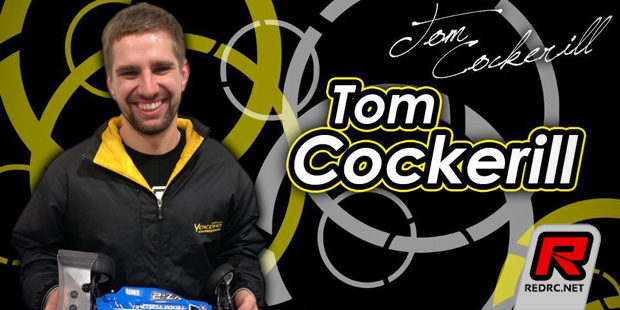 Yokomo announce the signing of UK's Tom Cockerill to their factory racing team. Working alongside Lee Martin in the UK, Tom will be a great asset to the team as a top-level driver, and he will bring vast racing and technical knowledge to further develop Yokomo's racing platforms. Tom has the following to say:
I've been racing about 15 years, with my major results including a UK 2WD National title, Multiple Euro and EOS A Mains, 5x Belgium GP titles and the 2WD DHI Cup. I'm really looking forward to joining the Yokomo team. The cars have been really good in testing, and I'm excited to get into the racing season with them. I'll be competing the UK National Championship, European Championships and the World Championships in Japan.
Source: Yokomo [teamyokomo.com]
Tuesday, January 27, 2015

Xray have announced the contract extension with World and European vice-champion Bruno Coelho. The multi-talent from Portugal will fully concentrate on on-road racing for his 2015 campaign that will see outings in 1/10th scale electric and nitro on-road as well as in 1/8th nitro on-road with his race calendar including appearances at the EFRA Euros, the ENS, as well as national Portuguese and Xray Challenge events. Bruno has the following to say about the deal:
This year far exceeded, all my expectations. Xray gave me all the conditions not only to grow as a better driver, by enabling me to drive amongst the best drivers in the world, but also by integrating me in a team full of talent, that always supported and challenged me to be better and to do better. It's with an enormous satisfaction that I re-sign with Xray for the upcoming year, with the main goals, to work harder, to push the bar even higher, to always fight for the win and to support my team mates and Xray to achieve the success and results that we all deserve.
Source: Xray [teamxray.com]
Tuesday, January 27, 2015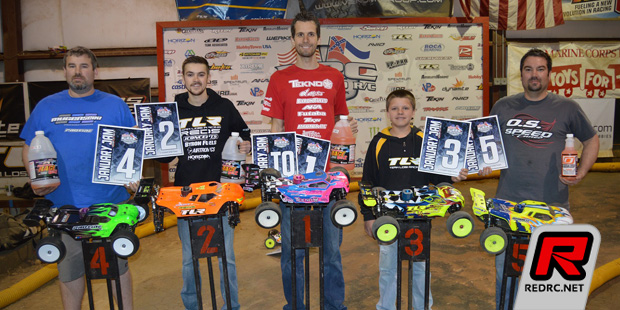 The fifth Annual January Jam Race was held at the Fabulous Flowood R/C Indoor Park this past weekend with 285 entries running 13 classes. While Cole Ogden came out successful in the 1/8th Nitro Buggy class it was Tekno's Ryan Lutz who swept the 1/8th Nitro Truggy, 1/8th Electric Buggy and 1/8th Electric Truggy classes. In the progress he also came out on top of the field in 1/10th 4WD SCT. Behind Lutz (Tekno) Cole Ogden (TLR) and Chandler Elliot (TLR) rounded out the podium in the 1/8th Truggy class. The Mugen duo of Marc Beck Robbie Darby (Mugen) completed the top 5 result.
Click here to continue reading
Tuesday, January 27, 2015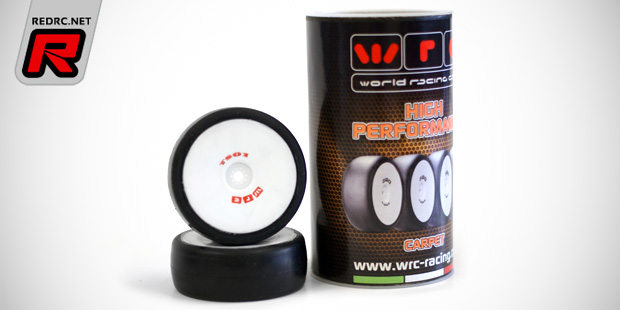 WRC introduce their new TS series touring car rubber tyres. First up is the TS01, a tyre specially designed for carpet racing as it offers a very homogenous traction level and good durability. The tyres are available pre-glued on white disc rims, they are 100 percent made in Italy and come in special cans that allow for easy storage and transportation while keeping the rubber fresh at the same time.
Source: WRC [wrc-racing.com]
Tuesday, January 27, 2015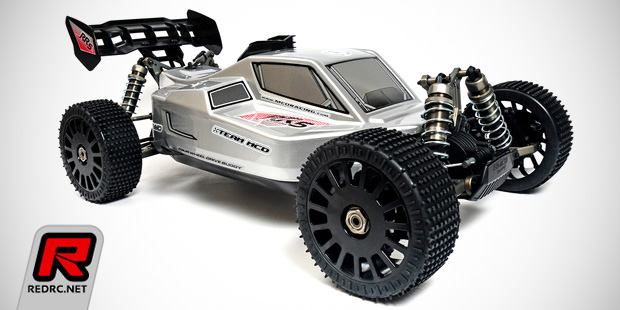 MCD Racing have a new optional bodyshell for the RR5 large scale buggy available. Sporting a distinctive cab forward design and an aggressive overall appearance the body is meant to produce more front and centre downforce, resulting in a more aggressive steering response. A cutout in the rear section improves engine cooling for better overall performance in hot weather and the body comes with a spark plug protector that keeps away harm from the engine in the event of a roll-over.
Click here to view another photo
Tuesday, January 27, 2015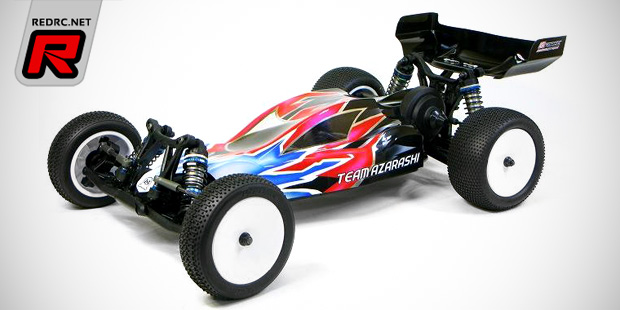 Japanese company Team Azarashi have first images of their yet unnamed prototype bodyshell for the Team Associated B5M buggy available. Sporting the distinctive Azarashi lines the body does away with today's ubiquitous cab forward design in favour of a more conventional looking mid cab appearance. We do not have a release date yet but we bring you more information as soon as they become available.
Click here to view more photos
Tuesday, January 27, 2015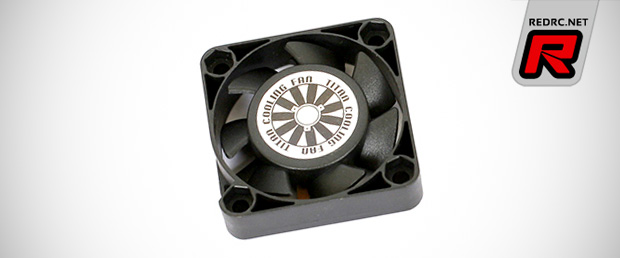 Team Titan have a new 40mm cooling fan available that features an open board with solder tabs for the receiver connection wire over the standard fixed wire most of today's units offer. The high voltage high speed fan comes with an easy to replace 170mm black universal plug wire than can be cut to length to allow for professionally looking wiring jobs.
Click here to view another photo
Tuesday, January 27, 2015