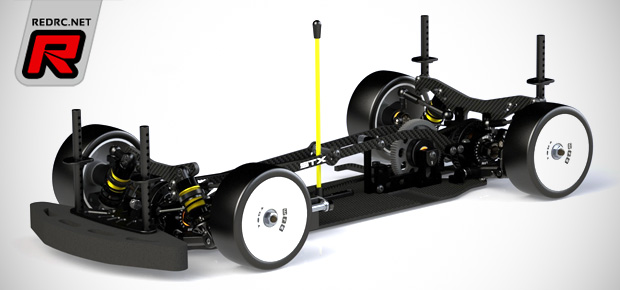 WRC from Italy introduce the STX Evo 2014 electric touring car kit. The car is based on the standard 2014 model and features new 3mm lower shock towers for a lower centre of gravity as well as new shorter shock absorbers with CNC-machined 7075 aluminium bodies. Along with the shocks come 6 new spring sets with four linear and two progressive springs. Also included are a redesigned differential with improved sealing and an overall lower weight. From standard the kit now comes with the optional 52mm ECS driveshafts, front and rear graphite arms, and super-lightweight gear diff outdrives.
Click here to view more photos
Saturday, December 20, 2014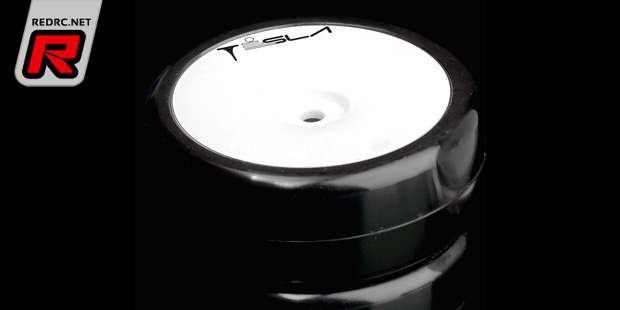 Italian company Capricorn introduce their new line of Tesla touring car rubber tyres. Available in a softer 32 shore and a harder 36 shore variant the tyres are good for carpet and asphalt racing and they come pre-glued with a carpet-specific bi-compound and an asphalt-specific standard compound insert.
Source: Capricorn [capricornrc.com]
Saturday, December 20, 2014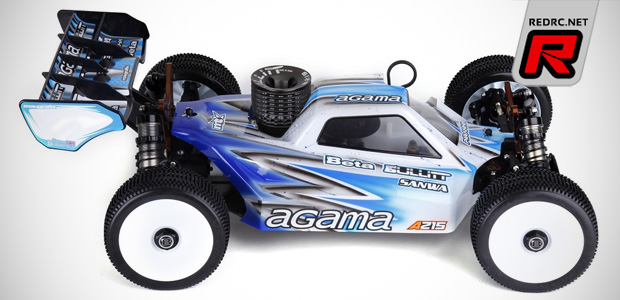 Nemo Racing introduce the new Agama A215 1/8th nitro off-road buggy kit. The A215 takes all the attributes of the previous A8 platform, and builds upon them to bring the buggy to a new level of performance. Taking the strength and durability of the A8, the new A215 improves those features and after extensive testing from Agama's international team of drivers, the latest kit is meant to represent a marked improvement in terms of handling, stability, traction and jumping.
Click here to continue reading
Saturday, December 20, 2014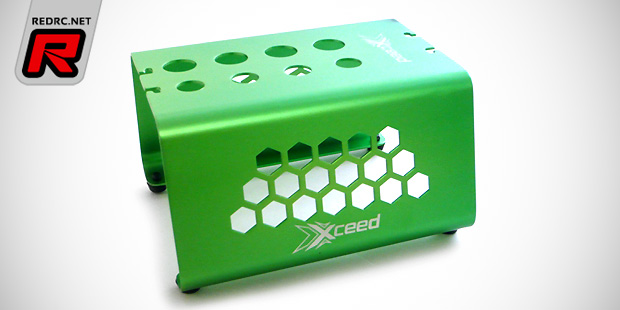 New from Xceed comes a strong and light off-road stand for 1/8th and 1/10th scale off-road vehicles. It is ideal as work-station to prepare the car on while two lines of medium and large diameter holes in the top-deck take shock absorbers while filling them with oil. Strong and durable rubber feet keep the stand well in position and it is available in green or black anodising.
Source: Xceed [xceedrc.com]
Saturday, December 20, 2014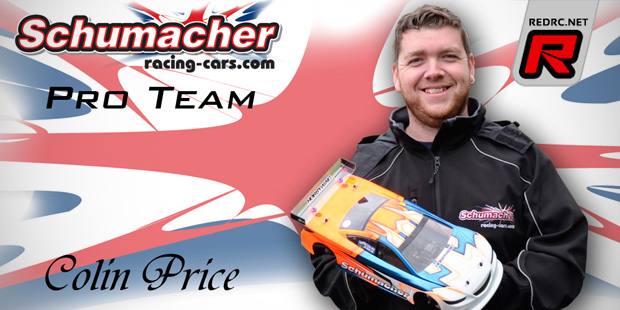 Schumacher announce that long term Schumacher driver and 2014 BRCA Modified Vice-Champion Colin Price has re-signed to the team. The quiet man of the Touring Car scene, but a true competitor who never gives an inch, Colin had his best year in 2014 taking second in the BRCA Nationals, just 1 point off the Champion Olly Jefferies and ahead of Chris Grainger and Elliott Harper and Andy Moore. Along with Colin comes his super fast brother Lee who last year also finished second in the BRCA Pro Stock Championship. Colin had this to say:
Firstly I'd like to thank everyone at Schumacher for the support over the past seasons and look forward to continued success and development over the next year with the Mi5evo and Supastox GT.
Source: Schumacher [racing-cars.com]
Saturday, December 20, 2014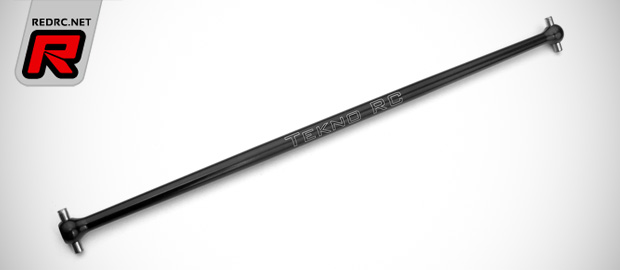 Tekno introduce tapered front centre driveshafts for the EB/ET48 and the SCT410 kits. Made from 7075 aluminium the shafts are 10g lighter than the stock parts, they are tapered for strength and uniformity and come laser-etched with the Tekno RC logo. The design will also let them spin truer for a more precise running drivetrain and they are available as EB/ET and SCT specific item.
Source: Tekno [teknorc.com]
Saturday, December 20, 2014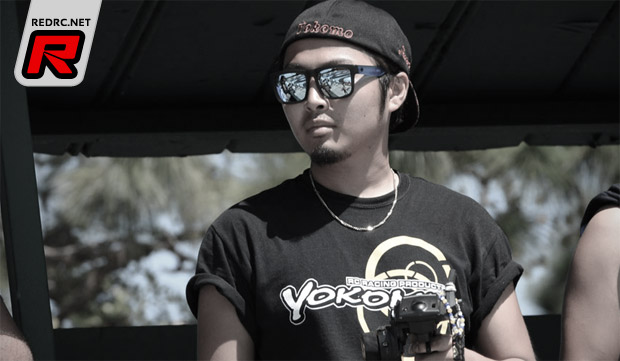 Multiple IFMAR 1/12th World Champion and current Electric Touring Car World Champion Naoto Matsukura today announced his shock departure from long term sponsor Yokomo. The protege of RC legend Masami Hirosaka has been under contract with the Japanese manufacturer for the last 10 years and it us understood that both parties parted ways amicably. When contacted the Japanese star gave no information about his future plans or his reason for leaving but it is strange timing with the Yatabe Arena in Japan, Yokomo's own track, hosting the 1/10th EP offroad Worlds next October. More information as we get it.
Friday, December 19, 2014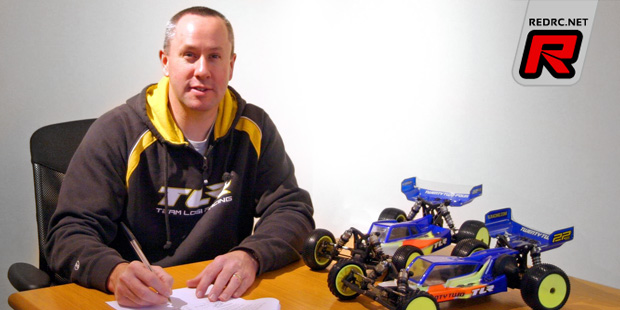 Horizon Hobby announce that Ellis Stafford has extended his contract with Horizon Hobby and TLR for the 2015 race season. Ellis has been the lead figure for the 1/10th scale team in the UK with some great results in his first season and with this experience he will be looking to better this years performance undoubtedly. He will continue to provide feedback on the UK race scene to the team in the states as well as developing set ups and contesting in the UK national series as well as the Euros that are to be held at the RHR facility amongst regional and club events.
Source: Horizon Hobby [horizonhobby.co.uk]
Friday, December 19, 2014