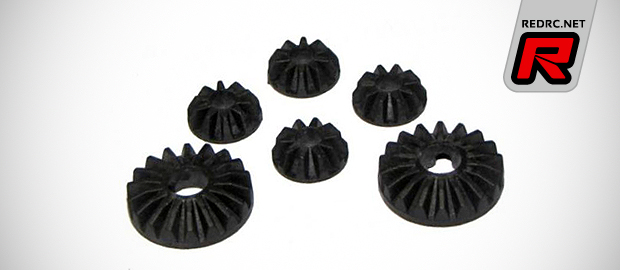 Capricorn have new carbon fibre reinforced gear differential internals available. They contain 50 percent carbon fibre for more durability and improved differential action. Included in the set are two bevel and four satellite gears.
Source: Capricorn [capricornrc.com]
Wednesday, October 1, 2014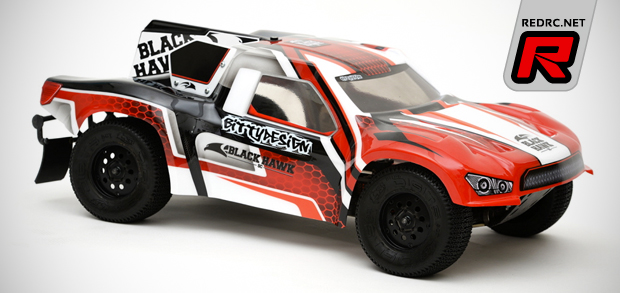 Available soon from Italian company Bittydesign is the Black Hawk 1/10th scale short course bodyshell. Made from 1mm lexan material the body fits most of today's short course trucks and it features an add-on rear fin that improves stability especially over jumps and in high speed corners. Air escape vents in the front fenders and the rear part of the body allow the air to stream through the body in order to reduce the "parachute" effect associated with many SC bodies. Included with the body come add-on number plates, hardware, window masks and a decal sheet.
Click here to view more photos
Wednesday, October 1, 2014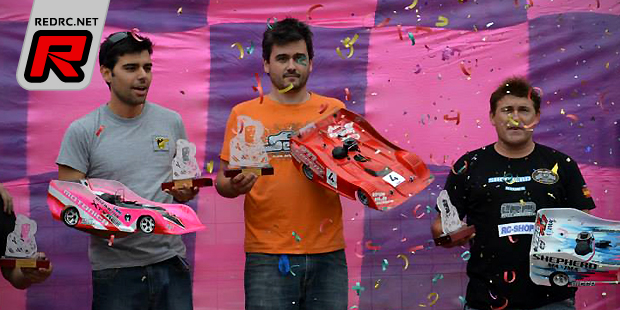 The final round of the Spanish 1/8th nitro on-road nationals was held in Elche. Serpent's Nacho Lopez, who had a difficult season so far, was able to secure his 5th consecutive TQ in the qualifiers making him a hot candidate for the win. In the semi final Nacho suffered a flame out at the start, a stop-and-go penalty for bad refuelling and excessive tyre wear made his car hard to drive in the closing stages so he could only secure the 4th spot on the starting grid for the main final.
Click here to continue reading
Wednesday, October 1, 2014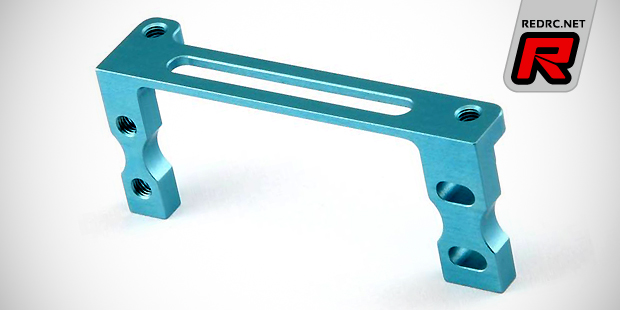 Shepherd Micro Racing release an updated one-piece aluminium steering servo mount for the Velox V10. Due to the new lightweight-design it is about 40 percent lighter than its predecessor. The blue-anodised CNC-machined servo mount is made of high quality 7075-T6 material to provide a sturdy base for the steering servo. This results in a very precise control of the steering movement and optimised handling. Long holes allow the use of different kinds of servo and the necessary fastening material is included.
Source: Shepherd [team-shepherd.com]
Wednesday, October 1, 2014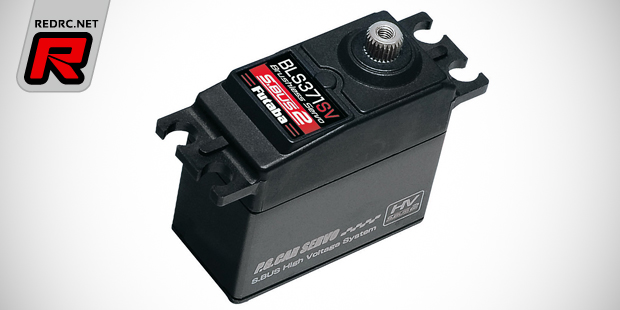 Available now from Futaba are three new high voltage compatible S.Bus2 brushless servos for electric and nitro applications. The BLS371SV (0.10s), BLS471SV (0.07s) and BLS571SV (0.08s) all offer brushless motors, dual bearings, metal gears and they are water sealed making them ideal for on-road and off-road racing alike. While the standard size BLS371SV features a heatsink middle case to dissipate heat better the BLS571SV is a low-profile servo for electric touring car and 2WD buggy applications. All three are compatible with Futaba's S.Bus and S.Bus2 system and programmable through the 4PX transmitter for channels, normal/reverse, dead band, speed, travel and more.
Click here to view more photos
Wednesday, October 1, 2014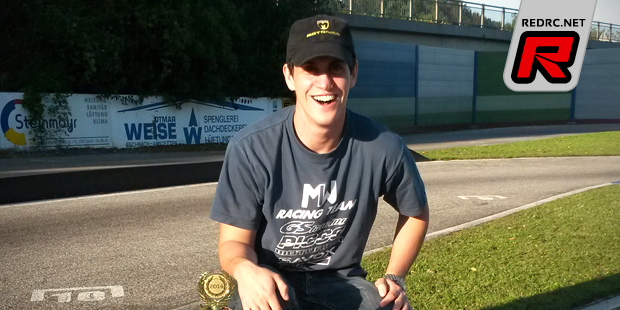 Last weekend saw the final round of the Austria 1/8th scale nitro on-road championships run at the Mac Amstetten track. Motonica team driver Nejc Mihelic had a splendid weekend by taking the TQ for the 45 minute final which he then dominated till the end to take the win. With the victory at the final round he also took the overall Austrian national championship title.
Source: Motonica [motonica.com]
Wednesday, October 1, 2014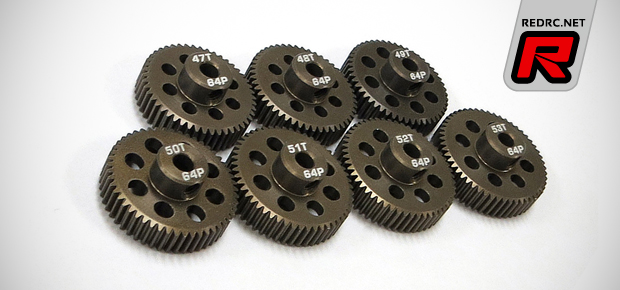 EMR Factory have released their new hard anodised laser engraved 64 pitch pinion sets. Designed specifically for stock on-road racing, each set includes 7 lightweight pinions. They are available in 40T to 46T, 47T to 53T, and 54T to 60T sets and come laser-etched for easy identification.
Source: EMR Factory [emrfactory.com]
Wednesday, October 1, 2014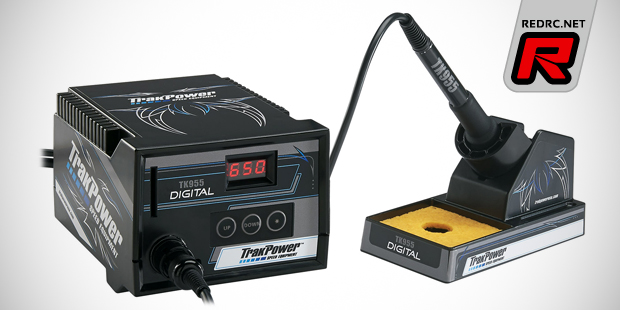 TrakPower introduce their TK955 digital soldering station for a wide range of soldering jobs. An easy-to-read digital display on the control unit shows the selected temperature, heating status and operational alerts. Simple, push-button controls allow to adjust the heat in fine 1° increments and the included security key locks in the selected temperature so that it remains steady within 1° Celsius (or 1.8° F) even while the iron is idle. In addition to the digital control unit, the TK955 also features a heavy-duty soldering iron with comfortable grip and ceramic heating element. For best results with any soldering task, two tips are included. The chisel tip increases surface contact for stronger joints, while the pencil tip allows precise solder application. The 60W soldering station also comes with a stand, sponge, and ready-to-apply decals for the control unit, iron and iron stand and it is available very soon.
Click here to view the specifications
Wednesday, October 1, 2014