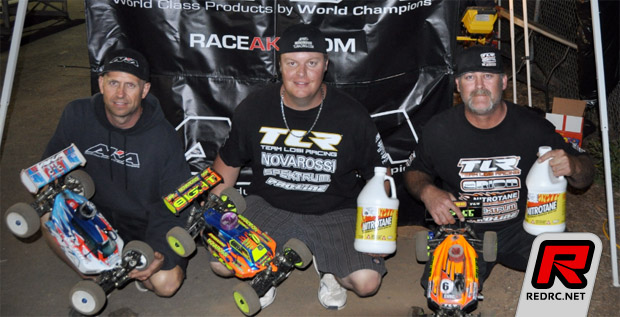 Chula Vista R/C Race Club hosted round four of the AKA Spring Series last Saturday with the event attracting 100 entries. Adam Drake TQ'd truck and buggy with his Novarossi powered 8ight 3.0 and 8ight T 2.0 equipped with Pro-Line tires. In the buggy class, Mark Pavidis lined up second for the thirty minute final followed by Carson Wernimont in third. Drake took the victory in both finals by more than a lap with Pavidis and fellow TLR driver Don Vinkemulder completing the podium in Pro buggy.
Source: TLR [tlracing.com]
Friday, May 24, 2013 - add a comment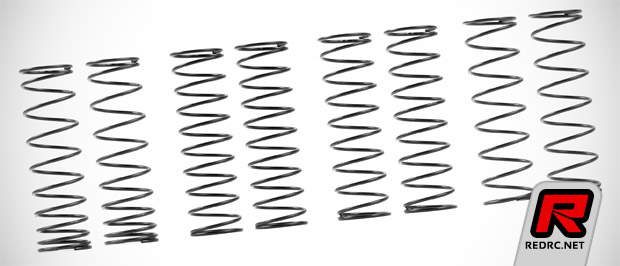 Xray have announced new springs for the XB4 that have been specifically designed to complement the big bore shocks. Sold as a pair, the spring rate of the linear springs is constant during the entire spring compression, while the main advantage and benefit of progressive springs is that as the car initially enters the corner they work like soft springs to provide maximum traction. At the same time, when the chassis begins to roll, in the middle of the corner, the spring rate progressively increases until they work like a hard springs which allows the car to maintain maximum cornering speed. Like all the other Xray springs, these springs are manually measured, selected and matched into pairs to guarantee precisely equal length and damping characteristics. The front springs are available in Progressive (2 stripes) and linear (2 Dots & 3 Dots) while the rear springs are available in progressive (2 stripes) and linear (1, Dot, 2 Dots & 3 Dots).
Source: Xray [teamxray.com]
Friday, May 24, 2013 - add a comment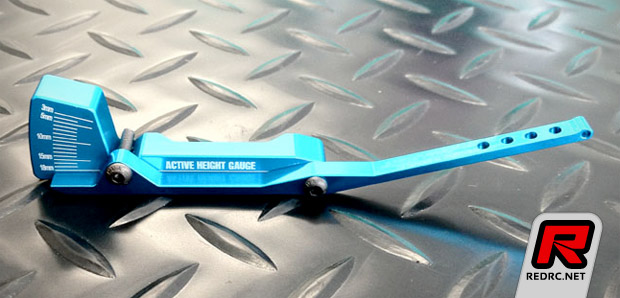 Active Hobby have released this awesome ride height gauge. Made from aluminium and available in a large range of anodised colours, this rocker style gauge gives you an instant and accurate reading of the car's ride height between 3-18mm as well as being able to measure rebound. Due to its long reach you are able to take a measurement with the car's body still on.
View another image of the gauge here
Friday, May 24, 2013 - add a comment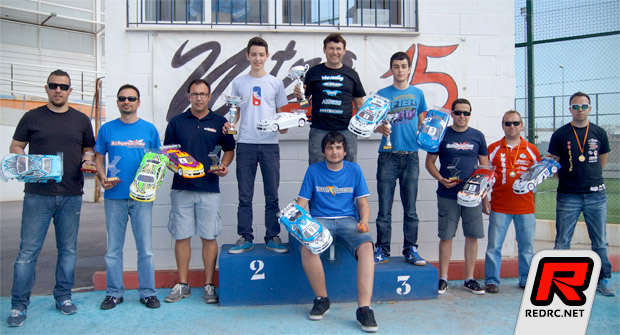 Last weekend the first race of the Spanish Federation Championship in Electric Touring Modified and Stock categories was held at the Villareal Nitro 15 club in the south of Spain, host of the 2008 European Championships. With a total of 45 entries, this event was run under fantastic weather and a friendly atmosphere. The race was dominated in both classes by the veteran driver Vicente Eres who took the wins from pole position in the stock class and from second in modified.
Friday, May 24, 2013 - add a comment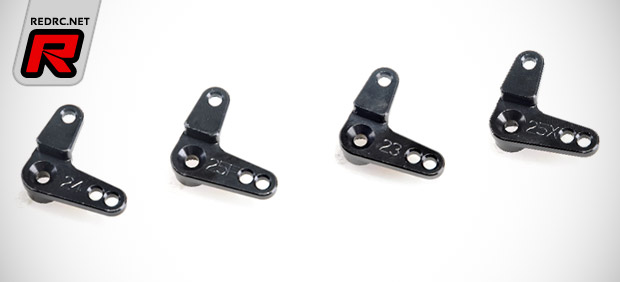 JQ Products have produced these new CNC machined throttle servo arms for all popular servo brands. Available for Hitec, Savox, Sanwa & Futaba, these black anodised arms offer two linkage options for the throttle while no flex design gives more accurate Throttle/Brake action.
Source: JQ [jq-products.com]
Friday, May 24, 2013 - add a comment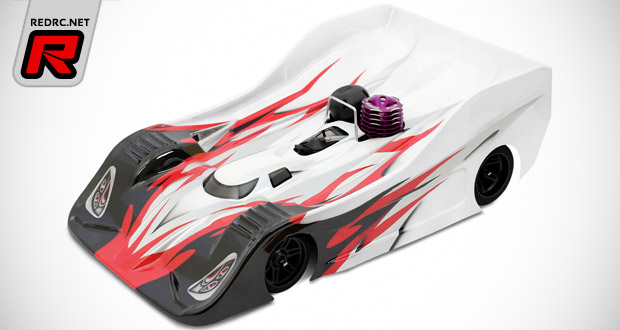 More new bodies from Team Titan with the Blitz TS030 1/8th onroad race body. Designed to give slower initial response and a lot steering in the middle and exit of the corner without losing rear stability. When drivers use softer or high grip front tires it will work very well with this new body as it provides easy and consistent handling. Tested and developed for high speed tracks with short tight corners, the TS030 is already FEMCA approved meaning it can be use at any IFMAR races. Available in 3 different thickness the clear body includes window mask for driver cockpit and side stiffeners.
View another image of the body here
Thursday, May 23, 2013 - add a comment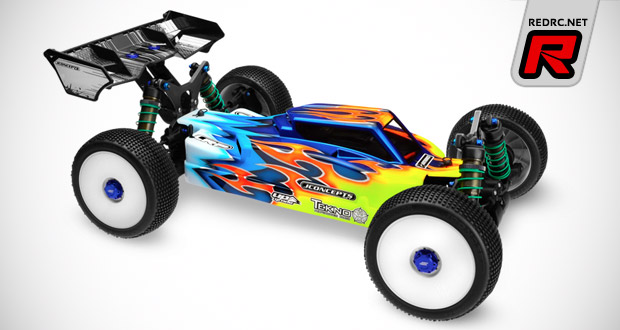 The second Finnisher release of the week from JConcepts this time for the popular Tekno EB48. Almost identical to previously released versions in this body series there is an increased windshield angle that provides a steady force upfront during in-flight wind gusts on large jumps while a forward cab placement changes performance / visible bias which helps steering rotation in low traction corners. A slightly channeled roof-line helps stabilize the vehicle at high-speed while the side-pods have been simplified and JC chamfered to remove unwanted changes in height to neutralize the at-speed handling. The chassis to body fit has been tightened up which eliminates empty voids that contribute to mid-flight directional changes rear of the cab has a new step feature which allows the placement of a secondary side window and also a louver which can be trimmed to allow air to escape at the top of the body.
Source: JConcepts [jconcepts.net]
Thursday, May 23, 2013 - add a comment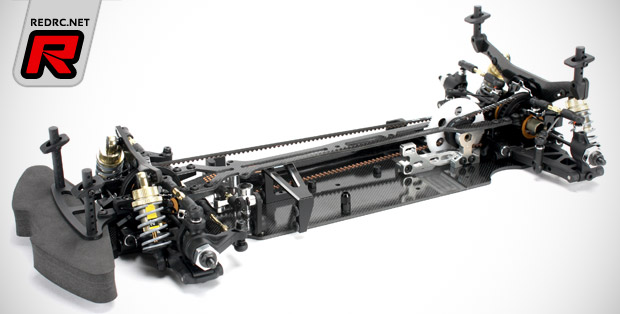 Team Magic have released their new E4RS II Evo 190mm TC chassis. The new evolution focuses on lowering the car's centre of gravity with other changes also following the current trend of centrally mounting all the major elements to avoid uneven flex of the chassis such as the servo mount. The 2.3mm carbon main chassis is slightly narrower than its predecessor and looking at the car you can see it comes highly spec'd with aluminium and carbon throughout as well TiNi coated shock shafts, front double jointed drive shafts and a rear gear differential.
View more details and images here
Thursday, May 23, 2013 - add a comment