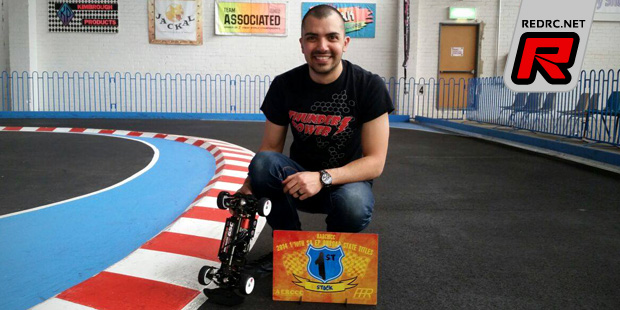 Tom De Nardis brought home the touring car Stock class win at the 2014 South Australian titles. After taking TQ the Awesomatix driver secured himself the overall win early by winning the first and second A-main, allowing him to sit out A3. Brad Portelli came in 2nd while Scottie Cameron completed the top 3 result.
Source: Awesomatix [awesomatix.com]
Monday, September 1, 2014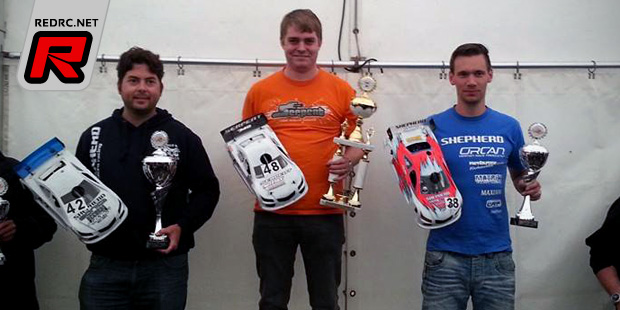 The 2014 German championships in the 1/10th 200mm nitro class were held last weekend at the Türkheim track in Southern Germany. Saturday saw dry qualifying sessions with Dominic Greiner taking TQ in front of reigning European champion Robert Pietsch and Dionys Stadler. The wet finals on Sunday meant drivers would have to carefully prep their cars in order to make the most out of the tricky conditions. At the end it was Serpent's Daniel Thiele who took the win and the 2014 title in front of the Shepherd duo of Patrick Schäfer and Dirk Wischnewski.
Source: Serpent [serpent.com]
Monday, September 1, 2014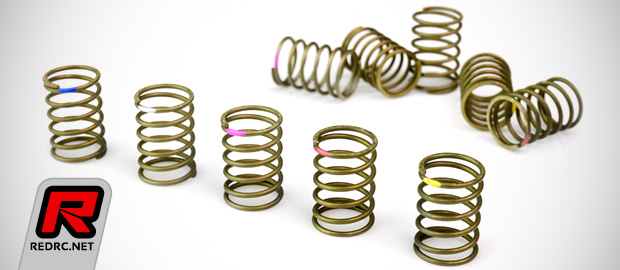 Muchmore in cooperation with X-Gear introduce the new Flex Spring G8 1/10th electric touring car springs. They offer a "standard" length of 25mm and an oversize diameter of 13.5mm while being available in five different rates of C2.4 up to C2.8 to cover the needs of both asphalt and carpet racing. Developed and tested with World Champions such as Marc Rheinard, Jilles Groskamp and Naoto Matsukura the springs make for improved corner speed and a more linear feel on all touring cars that use 24mm to 25mm shocks. For easy identification the titanium colour springs are colour coded.
Source: Muchmore [muchmoreracing.net]
Monday, September 1, 2014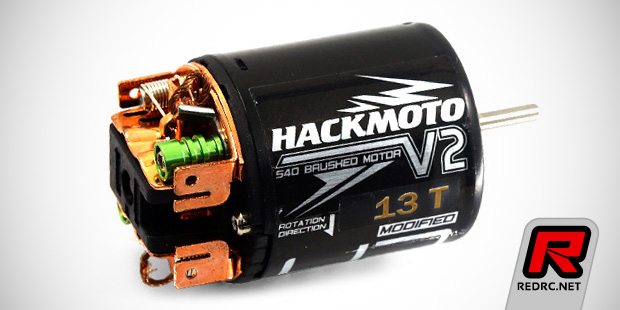 Yeah Racing introduce the new Hackmotor V2 540-size brushed motors for all die-hard "vintage" technology fans. Coming in several winding options, such as as a mild modified 13T and a spec racing 23T variant, there are also three very high turn 35T, 45T and 55T motors available. All feature black cans with high-strength magnets, vented motor heads with large solder tabs and cooling towers for the brushes as well as dual ball bearings. The motors are fully rebuildable and available now.
Source: Yeah Racing [yeahracing.com]
Monday, September 1, 2014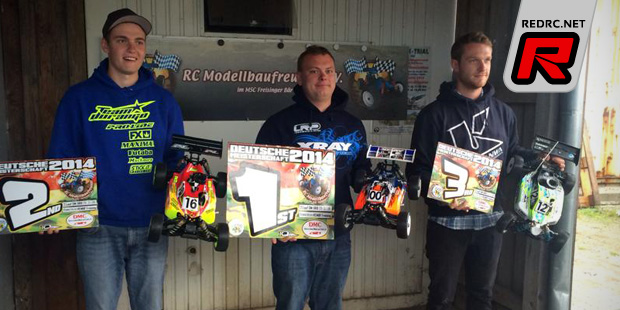 The 2nd round of this year's German 1/8 nitro buggy national championships took place at the RC Modellbaufreude club in Freising near the Munich airport. After winning the opening round one week ago Martin Bayer again was the man to beat this past weekend. The Xray driver won three out of the five qualifiers to take the overall TQ for the finals. Team Durango's Jörn Neumann came in second while Kyosho driver Carsten Keller completed the top 3 result.
Click here to continue reading
Monday, September 1, 2014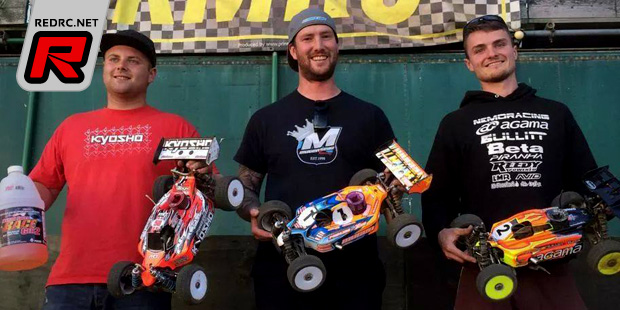 The 4th round of this year's Southern Regional Series took place last weekend at the KMRC track in Kent. Mugen's Lee Martin was in control of things and ultimately took the win in the Nitro Buggy class ahead of Elliott Boots (Kyosho) and Tony Truman (Agama). Jon Hazlewood and Taro Cradock rounded out the top 5 result.
Image: Lee Martin
Monday, September 1, 2014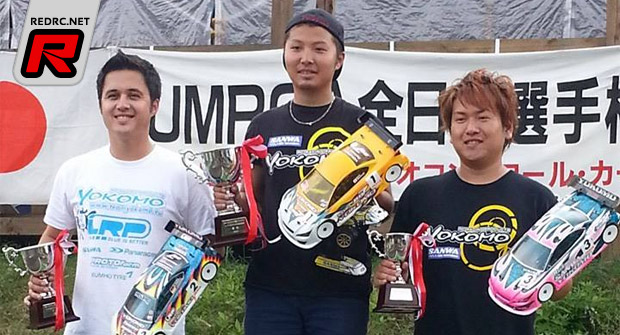 The JMRCA Japanese Touring Car nationals were held this weekend at the small and tight Beetops track near Nishiwaki close to Osaka. Qualifying in the Super Expert class would be a two way battle between Yokomo team mates Naoto Matsukura and newly crowned European Champion Ronald Volker with the pair sharing the top spot in the first 5 of 6 qualifiers, with the deciding 6th and last qualifying run going to another Yokomo driver Hayato Matsuzaki. After 6 runs it would be reigning champion Matsukura on the top spot just ahead of Volker in 2nd and Matsuzaki in 3rd with Tamiya star Akio Sobue completing the top 4. In the finals it was a dominant show by Naoto who would win all 3 A-main finals, albeit by very close margin in all 3 races, to take his third TC title in succession ahead of Volker in 2nd, with Hayato taking 3rd followed by Oyaizu Masayuki in 4th for a clean sweep by the Yokomo team.
Image: Kenji Hosada
Sunday, August 31, 2014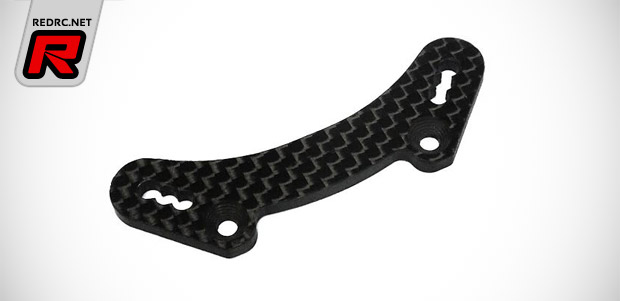 New from KM Racing for the H-K1 Evo 3 200mm chassis is this optional 3mm carbon front shock tower. The new tower offers more more shock positions for a wider range of adjustment as well as helping to increase the flex on the front of the car which gives the car more steering. You can now also use the same shock shaft front and rear with this new tower.
Source: KM [km-rc.com]
Saturday, August 30, 2014