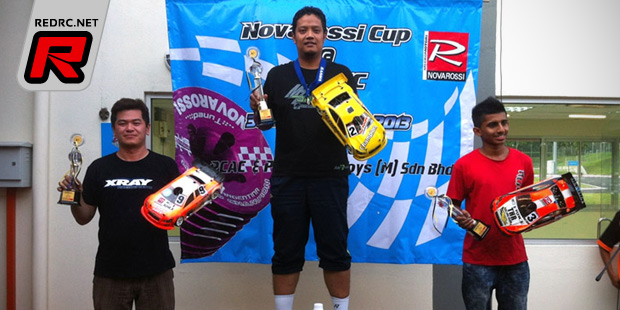 This year's Malaysian Novarossi Cup attracted around 70 racers to compete in the 1/8 and 1/10 200mm on-road classes. The track was closed prior to the event to make for fair conditions for every participant with official practice starting on Thursday. Sunday's finals saw Mizan taking the win in the 200mm class with Amirul Shafiq and Ben completing the podium.
Click here to continue reading
Monday, December 9, 2013 - add a comment

Tekno now have non-vented shock caps for the dampers of their 1/8 and 1/10 scale off-road vehicles available. The parts are CNC-machined from aluminium, come gun metal anodised, in sets of 2 and they fit the company's 1/8th buggy and truck shocks as well as the SCT410 short course truck.
Source: Tekno [teknorc.com]
Monday, December 9, 2013 - add a comment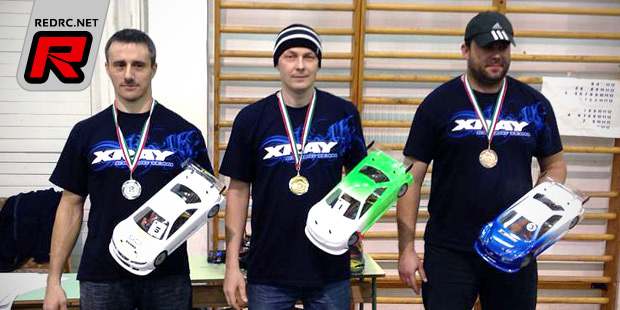 The 3rd round of the East Hungarian national championship was held near Debrecen. Xray driver János Birinyi took TQ in the 13.5T class on the large high grip carpet track and in the finals János scored two wire-to-wire wins handing him the day's win with one leg to go. Ferenc Gibala (Xray) and Tamás Ponghó (Xray) finished second and third respectively.
Source: Xray [teamxray.com]
Monday, December 9, 2013 - add a comment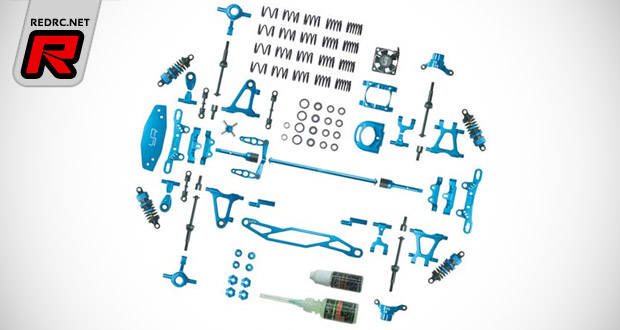 The Yeah Racing aluminium conversion kit for Tamiya'a TT-02 touring car virtually includes all of Yeah Racing's option parts for the entry-level race car. The sets contains a vast amount of aluminium as well as many steel option parts such as upper and lower wishbones, hub carriers, steering upgrades, steel suspension pins, ball bearings, aluminium outdrives and many more. Included are also an alloy centre prop shaft, steel and aluminium universal driveshafts 55mm aluminium shock absorbers, a complete spring set, shock and bearing oils, a full bearing kit and a lightweight heatsink including fan unit.
Source: RC Mart [rcmart.com]
Monday, December 9, 2013 - add a comment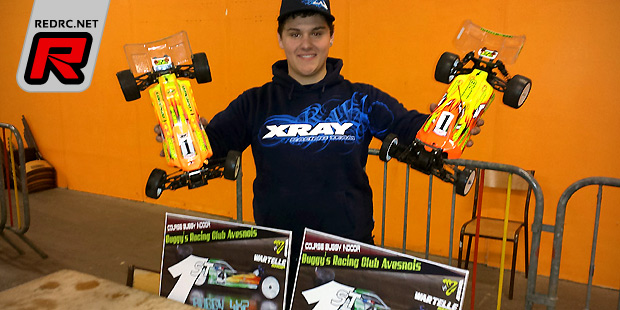 The Charity Race for the Téléthon took place at a small club in Avesne-sur-helpe in the North of the France with around 100 drivers attending. Xray's Lorenzo Crolla took TQ in both the 2WD and 4WD buggy class after controlling the proceedings in qualifying, although this was the first 2WD race on carpet for the young man. The finals then saw Lorenzo being in control of things again, easily taking A1 and A2 for an early win in the 2WD class. Julien Parnot and Ludovic Valtier came in second and third while Remy Barbillon completed the top 4.
Click here to continue reading
Monday, December 9, 2013 - add a comment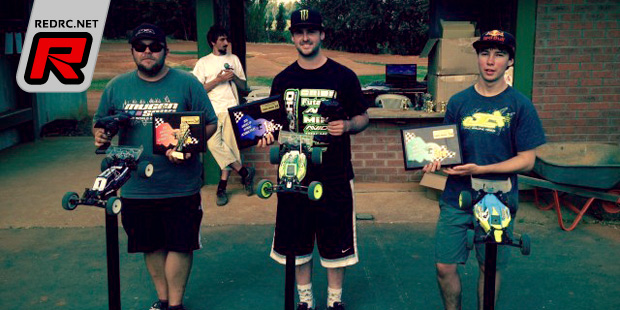 The 2013 Victorian State Titles for EP 1/10 off-road started with controlled practice on Friday and culminated in the finals run on Sunday. In the first 2WD modified A-main TQ Matt made a mistake in the second lap allowing Ben and Ash to get by. Both drivers then battled for entire leg swapping positions several times and at the end it was Ben who passed Ash at the triple handing him the leg 1 win although his contender tried another move on the Kyosho driver. A-main number 2 had Matt taking the win while elsewhere Ben got hit multiple times only allowing him to finish 7th in the run.
Click here to continue reading
Monday, December 9, 2013 - add a comment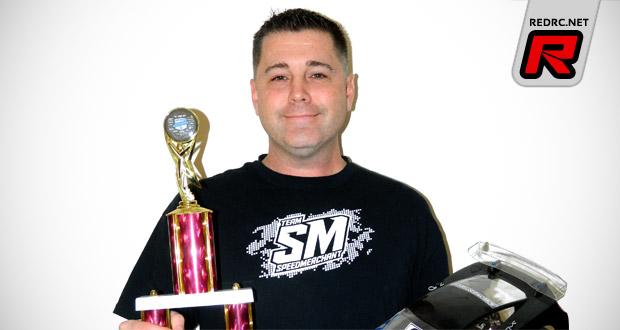 Team SpeedMerchand driver Steven Boice took the win in the World GT class at the 34th running of the Cleveland Indoor Championships. After a mixed qualifying Steve made the most out of his 6th place on the starting grid, taking second place after only a couple of laps. He then started to chase the leader and ultimately took the first position with around a minute to go. The 2nd place car then made a run at Steve but ended up taking himself out of contention. After that, Steve put it on cruise control and finished with a straight-a-way lead over 2nd place.
Source: SpeedMerchant [teamspeedmerchant.com]
Monday, December 9, 2013 - add a comment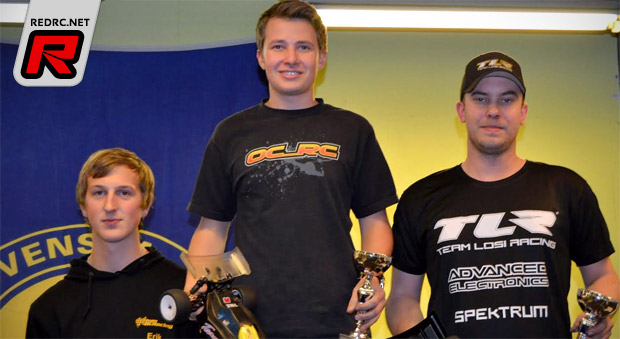 The second round of the VBC Swedish Indoor Cup took place at the Klippan RCK track. In the competitive 2wd class it was round 1 winner Oskar Levin that was on top of his game and took the top qualification spot with his Team C car. In the finals Oskar would convert that pace into the win in front of TLR driver Otto Ausfelt in 2nd place while Erik Månsson completed the podium in 3rd.
Source: RC Hobbysyd Racing [rchobbysydracing.se]
Sunday, December 8, 2013 - add a comment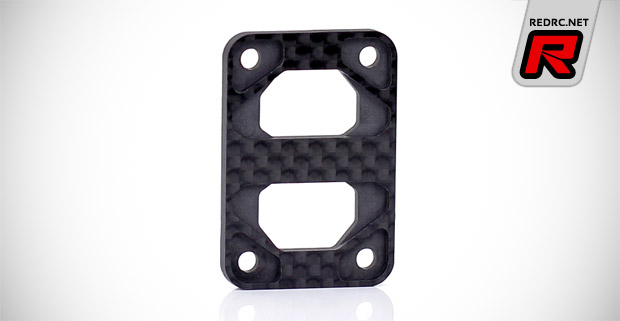 PSM have introduced two new optional parts for the Kyosho Inferno MP9e TKI and the CML Centro C4.2. First up for the MP9e is a 3mm thick lightweight carbon fibre centre differential brace which replaces the standard nitro brace included in the kit. For the C4.2 are new battery strap posts which are made from high quality 7075 aluminium and will replace the original Posts. A perfect fit with the original battery strap, they come supplied with the required fasteners.
Saturday, December 7, 2013 - add a comment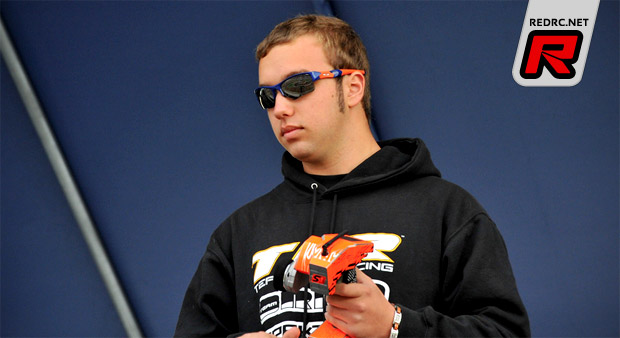 Team Losi Racing announce another re-signing, this time of US National Champion Dakotah "The Phenom" Phend for the 2014-2015 racing seasons. Dakotah had what many would consider to be a dream year in 2013, driving his Team Losi Racing vehicles to 3 ROAR National Championships in 1/8-scale electric buggy, 4WD short course truck and the prestigious 2WD modified buggy classes. To follow this up on his success Dakotah finished 8th in the debut for the new TLR 22-4 4WD buggy in the 2013 IFMAR World Championships. He had this to say:
I, along with Team Losi Racing, have had a great 2013 racing reason and I'm looking forward to my renewed partnership with them through the 2015 season.  The last few years with TLR have been great and I'm excited to continue driving, tuning and winning with the full-lineup of electric and nitro TLR vehicles.
Source: TLR [tlracing.com]
Saturday, December 7, 2013 - add a comment