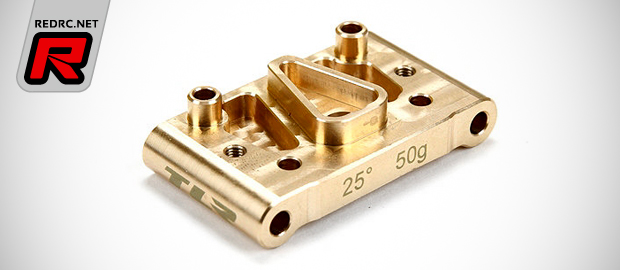 Team Losi Racing introduce this 25 degree front pivot block for the 22 2.0 buggy. Machined from heavy brass the block weighs 50g and it is ideal for those who wish to run a heavier front end on their vehicle. Coming in 25 degree castor configuration using the block will give slightly more corner entry steering compared to using a 30 degree block. It is understood that the front pivot block fits all 22 2.0 kits including the recently announced 22SCT 2.0.
Source: TLR [tlracing.com]
Thursday, July 24, 2014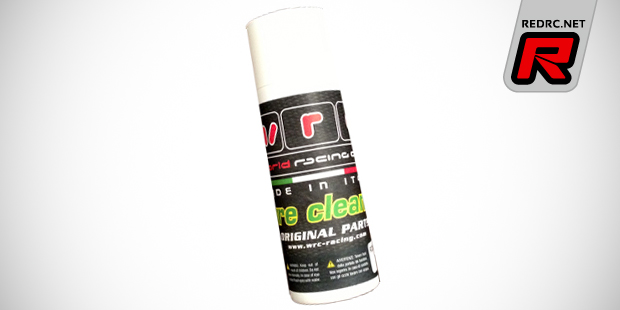 WRC introduce the Pre Additive tyre sauce, a chemical that is used on rubber tyres before applying the actual traction compound. Made to enhance the characteristics of the traction compound, Pre Additive is applied 3 to 4 minutes before the tyre additive and wiped away followed by the application of your favourite traction compound.
Source: WRC [wrc-racing.com]
Thursday, July 24, 2014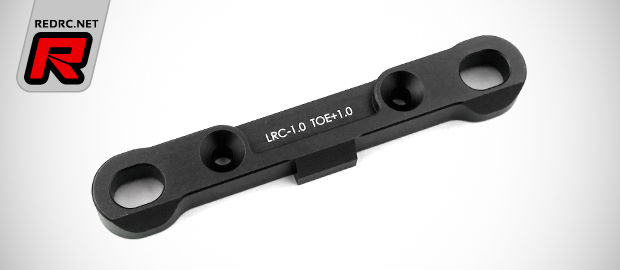 After extensive testing Tekno RC introduce this rear hinge pin brace in low roll centre configuration to improve traction and stability in all conditions. The new brace allows vehicles to square up better coming out of corners and provides easier on-off-power transitions and it is compatible with all of Tekno's 1/8th scale vehicles as well as the SCT410. CNC manufactured from 7075 aluminium and coming gun metal anodised the brace lowers the roll centre by 1.0mm and it gives an additional 1.0 degree of rear toe-in compared to the stock part for the option of running 2.5 to 4.5 degrees of rear toe-in.
Source: Tekno RC [teknorc.com]
Thursday, July 24, 2014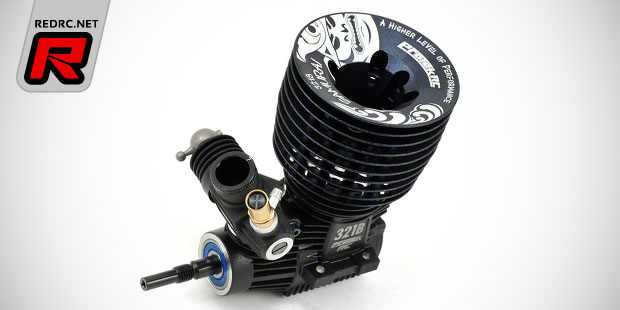 ProTek R/C's all-new 321B "Samurai" off-road 3-Port engine offers a short-stroke design, turbo head, rear ceramic bearing and an easy-to-tune carburettor with elliptical venturi insert. Other features include a black-coated crankcase and an ABC piston and cylinder. The handcrafted engine has been built by a world-renown Japanese engine manufacturer, to the specs of A Main's top pro drivers.
Click here to view the features, specifications and more photos
Wednesday, July 23, 2014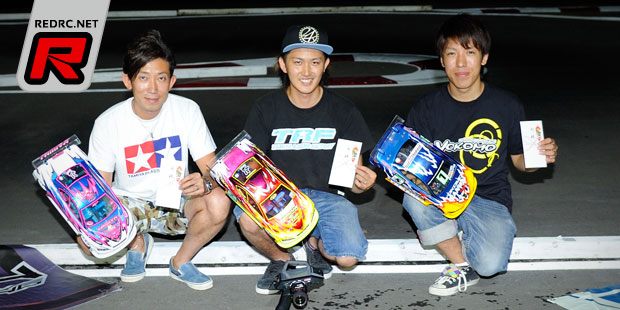 After the cancellation of the 4th round due to heavy rain the 5th round of 2014 Speed King Tour took place at high speed outdoor track of the Green Park Speedway in the Saitama prefecture. The track is quite new and designed for 1/8th nitro cars and it also suits modern modified electric touring cars well, with speed of over 100km/h reached on the straight. After three qualifying rounds 2013 "Speed King" Yugo Nagashima took TQ with his Yokomo BD7 2014. Current series leader Akio Sobue (TRF) was second and another TRF driver, Takayuki Kohno became 3rd qualifier.
Click here to continue reading
Wednesday, July 23, 2014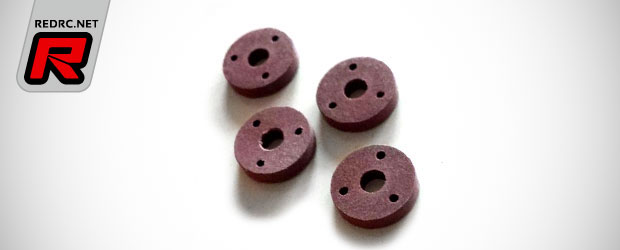 WRC introduce new piston sets for the shock absorbers of the STX touring car. Machined from a special material that ensures high smoothness, the pistons are available as 2-hole and 3-hole variant with 1.1mm holes.
Source: WRC [wrc-racing.com]
Wednesday, July 23, 2014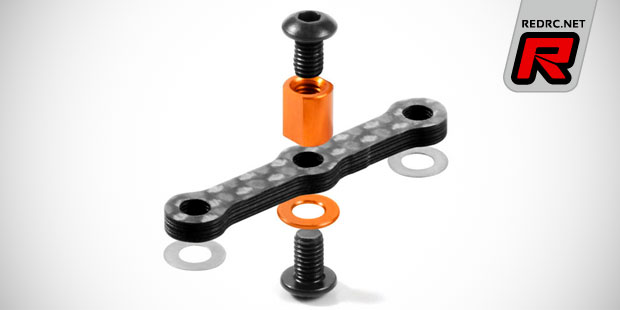 Xray have a new option part for the T4 touring car available in the form of the graphite steering plate set. The part allows to adjust the chassis flex by coupling the steering links using the supplied carbon fibre plate. This medium flex setting offers a tad more steering than the kit setting while an even more aggressive steering feeling can be achieved by using the included aluminium stand to couple the plate with the upper deck. Included with the carbon fibre plate come the alloy stand, mounting hardware and shims.
Click here to view another photo
Wednesday, July 23, 2014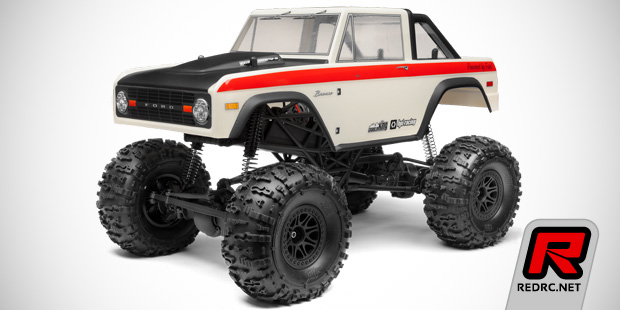 HPI soon have a bodyshell variant of their popular Crawler King truck available. Coming decked out with a 1973 Ford Bronco body the vehicle offers over 150 millimetre of suspension travel while HB Rover tyres help to find grip even in the harshest conditions. The kit comes with a pre-painted bodyshell in "retro colours" and full RTR specification including 2.4GHz radio, batteries and charger.
Click here to view more photos
Wednesday, July 23, 2014