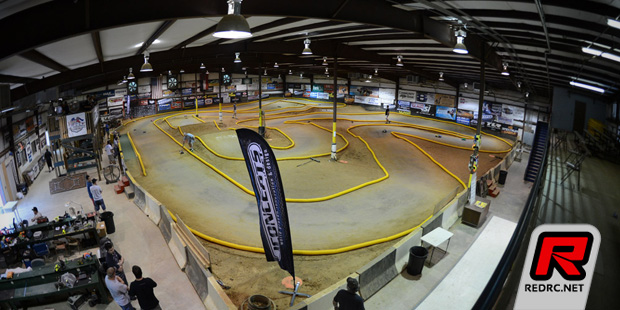 Flowood R/C Indoor Park will be hosting their 6th Annual Bring The Heat Race September 11th to 13th. Adam and Ronda Drake, along with Ryan Lutz will be returning to FRC and Richard "King Richard" Saxton will be making his first appearance at what is the biggest event held at FRC each year. The number of entries will be limited to the first 300 paid to allow for enough track time for each driver. The race will be run in 1/8th Nitro Buggy, Nitro Truggy, E-Buggy, E-Truggy and 1/10th SC classes and more information is available here.
Saturday, July 4, 2015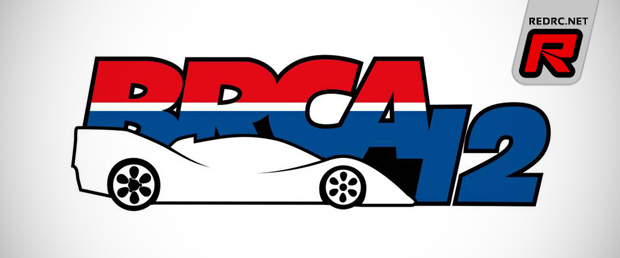 The BRCA have announced its calendar of events for the 2015/16 National championship for 1/12th scale electric LMP cars. The championships will be contested over five indoor rounds on carpet, with each driver's best 3 scores counting towards their final placing in the series. During the season the Championship will visit several of the established venues, but also a couple of new ones. The venues have been chosen based on their geographic spread, the level of their track and facilities, their previous track record of hosting similar events and of course the feedback we have received from our competitors from last year.
Calendar dates
October 31st – November 1st – West Kent (Tonbridge)
November 21st/22nd – Crewe
December 12th/13th – Tamworth
February 20th/21st – Newbury
March 19th/20th – Leeds (MB Models)
Click here to read the remainder of the announcement
Friday, July 3, 2015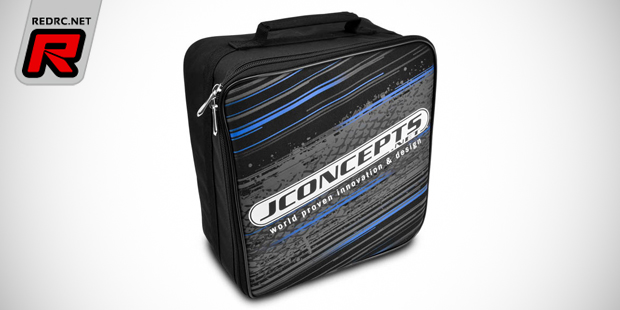 JConcept's radio bag is now also available in a variant tailor-made for the Futaba 4PX transmitter. Designed with travel, cushion, ease of use and protection in mind the lightweight design consists of a rugged outer bag which has a convenient and easy access zipper closure and inside it has a Velcro closure pouch for additional easy access items. Inside, pull and pluck foam pieces are arranged throughout the entire inner liner allowing racers to chose the size and shape of the item needing protection or organisation while a lower stage foam insert cushions the bottom. The bag is travel friendly and sized to fit inside most luggage or racing carrier bags. JConcepts' Striker logo and graphic imagery is printed on the outside to match with the remainder of JConcepts' transportation bags.
Click here to view more photos
Friday, July 3, 2015

Virtual RC have released another video comparing their latest virtual track, the 2015 Silver Dollar Raceway, and the real Silver Dollar Raceway, home of the 2015 ROAR Fuel Offroad Nationals. The comparison video shows Ryan Lutz driving his Tekno NB48.3 buggy "against" 2014 VRC Short Course Truck World Champion Chris Sturdy from Australia, driving the Intercept NX8-R buggy.
Friday, July 3, 2015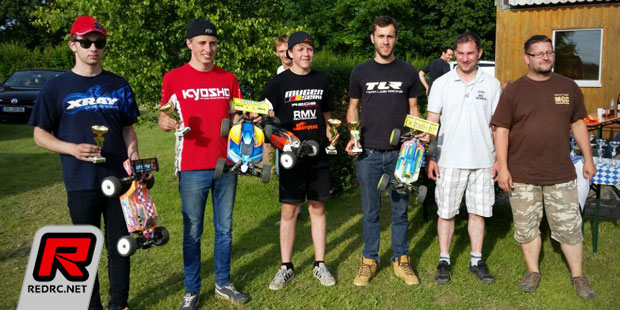 Last weekend round four of the South German 1/8th Off-road regionals, a qualifying round for the German Nationals, was held at the MRC Senden track. In the final of the E-Buggy class Micha Widmaier came out successful in front of Hannes Käufler in 2nd and Luca Rau in 3rd place. Jonas Bauer and Stefan Byesse rounded out the top 5 result.
Source: Serpent [serpent.com]
Friday, July 3, 2015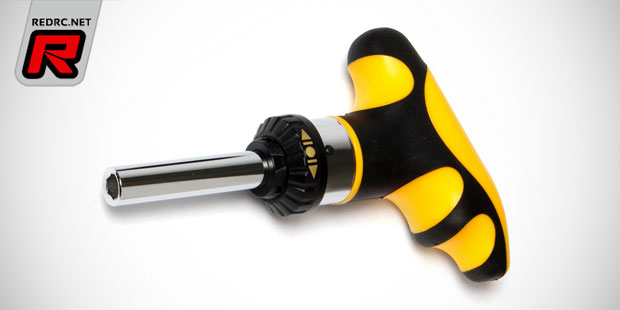 Available now from Team Associated is the Factory Team T-handle ratchet driver that makes installation and removal of screws and bolts easier than ever with its comfortable handle, long reach, and ratchet action. Designed for the use with separately available 1/4″ hex head or screwdriver bits an easy to reach switch allows for for clockwise or counter-clockwise action. Several metric and imperial, hex, nut and ball driver bits are available as are Philips and flat screw driver inserts and also a 5-piece set with the most common sizes.
Source: Team Associated [teamassociated.com]
Friday, July 3, 2015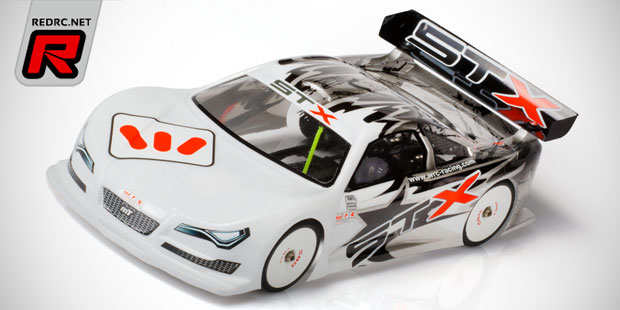 Italian company WRC have announced the forthcoming release of the STX 015 1/10th electric touring car kit. The vehicle will feature several improvements such as a new servo mount, reinforced suspension holders, a DSR called rail-type steering system, a redesigned aluminium front spool, a lightweight, reinforced rear gear differential and ball-raced anti-roll bars. The chassis is designed to offer several flex characteristic settings and all carbon fibre parts are made of a new graphite material. More information and images should become available in time for the release.
Click here to view a short promotional video
Friday, July 3, 2015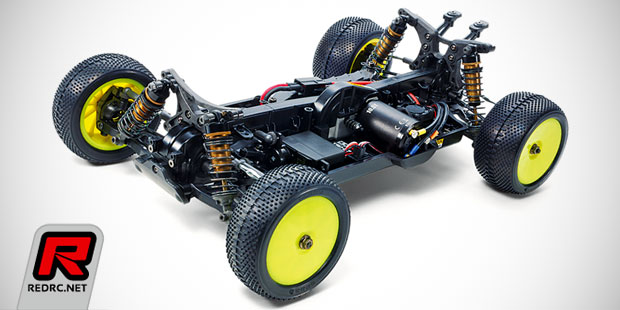 Tamiya have introduced the latest incarnation of the DB01 1/10th scale 4WD buggy in the form of the DB01RRR. The bolstered-up version of the RR is a limited edition item with the belt-driven buggy featuring a new 12 degree aluminium front caster block, 3 degree rear aluminium suspension mounts and an aluminium heatsink for the motor that also helps with dust and dirt protection. All included aluminium parts come in anodised black colour and the kit is rounded out by fluorescent yellow 12mm hex wheels. The kit will become available in August.
Source: Tamiya [tamiya.com]
Friday, July 3, 2015