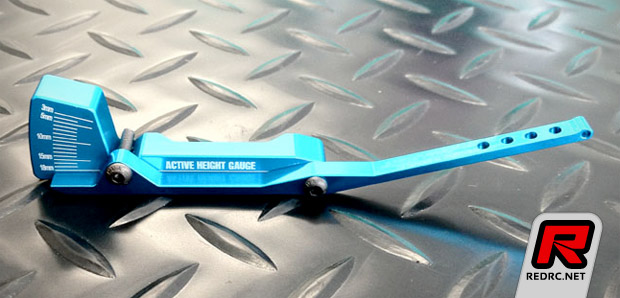 Active Hobby have released this awesome ride height gauge. Made from aluminium and available in a large range of anodised colours, this rocker style gauge gives you an instant and accurate reading of the car's ride height between 3-18mm as well as being able to measure rebound. Due to its long reach you are able to take a measurement with the car's body still on.
View another image of the gauge here
Friday, May 24, 2013 - add a comment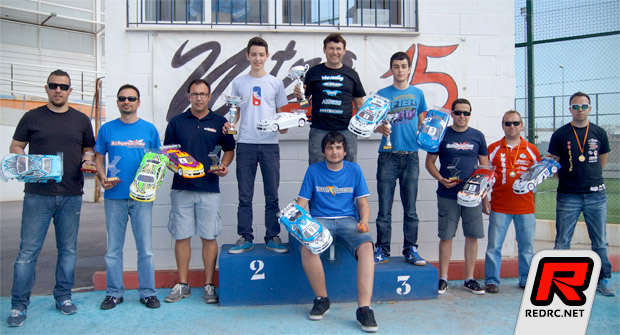 Last weekend the first race of the Spanish Federation Championship in Electric Touring Modified and Stock categories was held at the Villareal Nitro 15 club in the south of Spain, host of the 2008 European Championships. With a total of 45 entries, this event was run under fantastic weather and a friendly atmosphere. The race was dominated in both classes by the veteran driver Vicente Eres who took the wins from pole position in the stock class and from second in modified.
Friday, May 24, 2013 - add a comment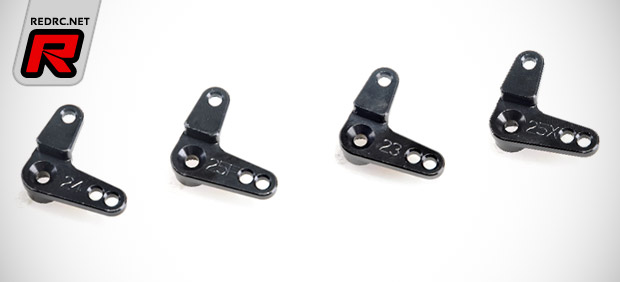 JQ Products have produced these new CNC machined throttle servo arms for all popular servo brands. Available for Hitec, Savox, Sanwa & Futaba, these black anodised arms offer two linkage options for the throttle while no flex design gives more accurate Throttle/Brake action.
Source: JQ [jq-products.com]
Friday, May 24, 2013 - add a comment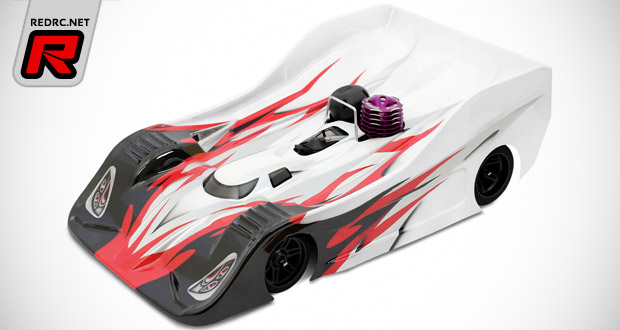 More new bodies from Team Titan with the Blitz TS030 1/8th onroad race body. Designed to give slower initial response and a lot steering in the middle and exit of the corner without losing rear stability. When drivers use softer or high grip front tires it will work very well with this new body as it provides easy and consistent handling. Tested and developed for high speed tracks with short tight corners, the TS030 is already FEMCA approved meaning it can be use at any IFMAR races. Available in 3 different thickness the clear body includes window mask for driver cockpit and side stiffeners.
View another image of the body here
Thursday, May 23, 2013 - add a comment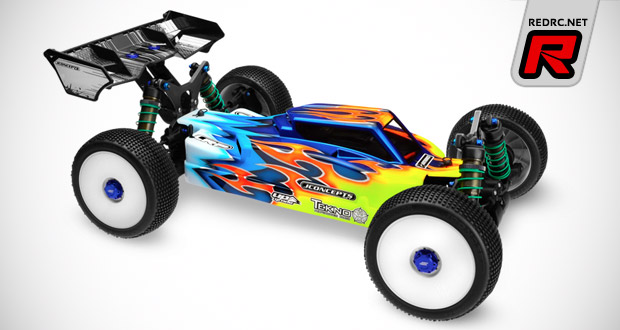 The second Finnisher release of the week from JConcepts this time for the popular Tekno EB48. Almost identical to previously released versions in this body series there is an increased windshield angle that provides a steady force upfront during in-flight wind gusts on large jumps while a forward cab placement changes performance / visible bias which helps steering rotation in low traction corners. A slightly channeled roof-line helps stabilize the vehicle at high-speed while the side-pods have been simplified and JC chamfered to remove unwanted changes in height to neutralize the at-speed handling. The chassis to body fit has been tightened up which eliminates empty voids that contribute to mid-flight directional changes rear of the cab has a new step feature which allows the placement of a secondary side window and also a louver which can be trimmed to allow air to escape at the top of the body.
Source: JConcepts [jconcepts.net]
Thursday, May 23, 2013 - add a comment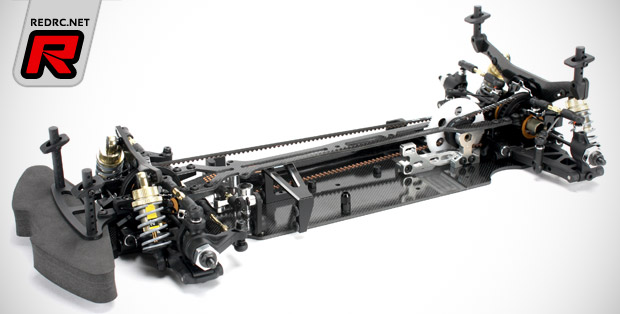 Team Magic have released their new E4RS II Evo 190mm TC chassis. The new evolution focuses on lowering the car's centre of gravity with other changes also following the current trend of centrally mounting all the major elements to avoid uneven flex of the chassis such as the servo mount. The 2.3mm carbon main chassis is slightly narrower than its predecessor and looking at the car you can see it comes highly spec'd with aluminium and carbon throughout as well TiNi coated shock shafts, front double jointed drive shafts and a rear gear differential.
View more details and images here
Thursday, May 23, 2013 - add a comment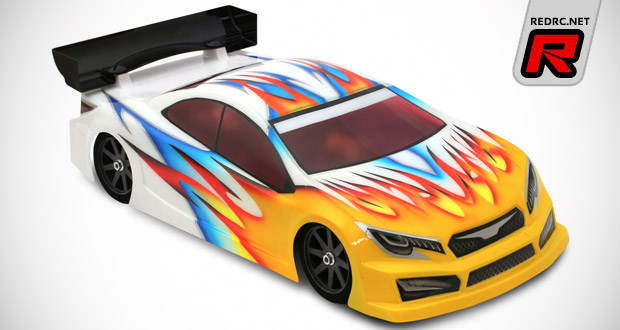 Team Titan have released their all new Blitz WRX 2.0, designed to fit 200mm Nitro Touring cars. This new body provides balanced handling together with quick steering on slow tight corners and lots of stability in big sweeping corners. The body includes an adjustable wing and light weight plastic screw set and comes with high quality window mask and decals. Available in standard 1.0mm version and lightweight 0.8mm version.
View more images of the WRX 2.0 here
Thursday, May 23, 2013 - add a comment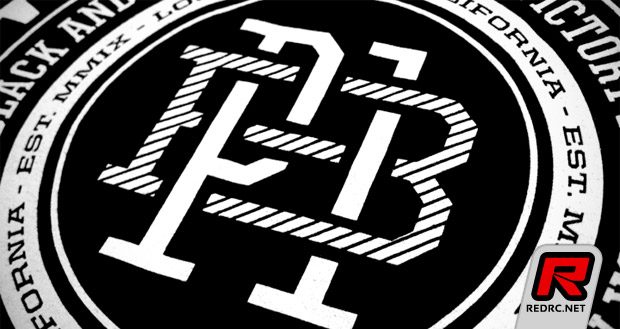 P1 Brand have released another awesome RC lifestyle shirt, called Monogram. 'Solid as an organized labor union and united as an assembly line, this Tee is inspired by the mechanized landscape of industrial fabrication. Showcased by an interlocking, alphanumeric monogram, the P1 Brand motto, "Victory is Black and White", is called out alongside their year of establishment, 2009, and hometown, Los Angeles, California.' Designed and screen printed in the USA the fabric is constructed of 100% preshrunk, 5.5oz. ringspun cotton. The custom, P1 Brand tagless design ensures superior comfort around the collar, while a woven P1 Brand label on the outside, lower hem, completes the look. Available as a black tee with white imprint or white tee and black imprint in adult sizes small-2XLarge.
View more images of the shirt here
Wednesday, May 22, 2013 - add a comment