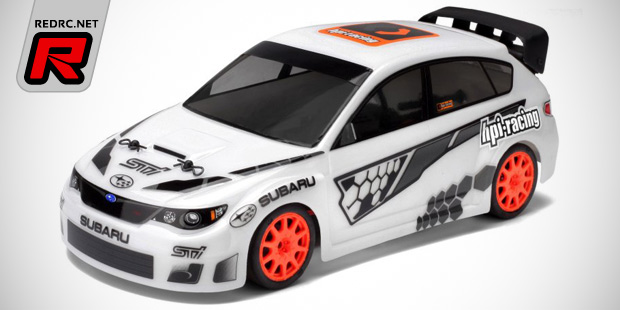 HPI Racing's Subaru WRX STI Global RallyCross bodyshell is now also available in a clear version, allowing to create own paint schemes. The body ships with a large flexible vinyl decal sheet for detailing, including window lines, headlights, grilles, tail lights, HPI logos and several other details. A convenient overspray film is included, as well as vinyl window masks to make painting quick and easy. To make mounting the body simple, an instruction sheet is included and the body, that is made for a 150mm wheelbase chassis, has dimple marks for drill locations.
Click here to view more photos
Friday, October 31, 2014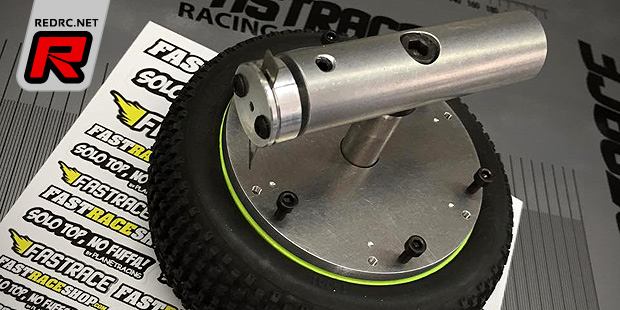 From Fast Race and made to cut 1/8th buggy tyres off their wheel is this tyre cut device. The simple yet clever tool is usable with most of today's 1/8th rims, made of sturdy aluminium and it makes re-using rims easier. An adjustable holder takes a standard scalpel blade so no unusual blades are needed once they need to be replaced. Using the device is pretty simply as you can see from the video that can be found after the break. The tyre cutter will become available by beginning of November.
Click here to view a video of the tyre cutter in action
Friday, October 31, 2014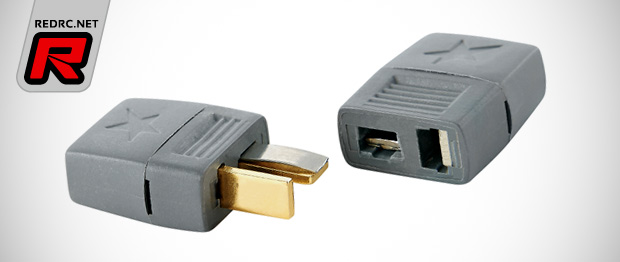 New from Hobbico come the Star Plug T-type high-current connectors. Compatible with the iconic Deans Ultra Plug they sport an updated design that does away with the need to use shrink tube on the exposed terminals as they are covered by a snap-on back cap cover. A tapered shape and grip strips make for fast and easy separation of the male and female part while gold-plated male terminals allow for excellent conductivity and nickel-plated female terminals improve wear resistance and life. The plugs are usable with up to 12AWG wire when using the back covers and with thicker 10AWG wire without covers.
Click here to view another photo
Friday, October 31, 2014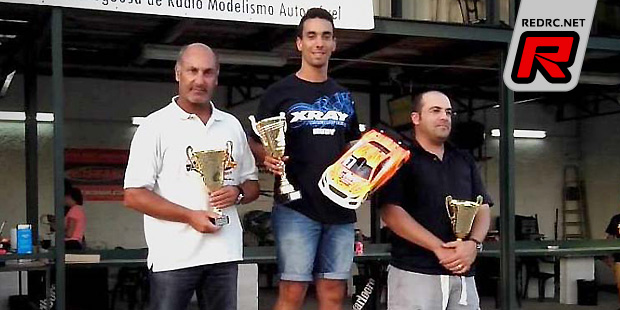 The 2014 Portuguese Cup was held at the Torres Novas track, home of past and future European Championships. The weather was fantastic all weekend long and a very well prepared track greeted the drivers. In the 1/10th 200mm class Bruno Coelho took the TQ and on top of that he also came out successful in the final that he won some 7 laps ahead of 2nd placed Joao Nascimento. Jorge Azinheira rounded out the podium in 3rd place.
Click here to view the final result
Friday, October 31, 2014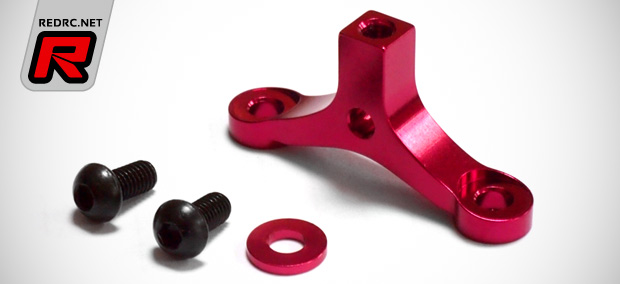 T.O.P. introduce this optional steering post mount for the Sabre S4 touring car kit. Machined from aluminium and coming red anodised the part mounts atop the steering bellcranks and allows to stiffen the front end of the chassis by coupling the mount and the top deck. Included comes mounting hardware and a spacer that places between the Y-shaped mount and the top deck.
Click here to view the part in place
Friday, October 31, 2014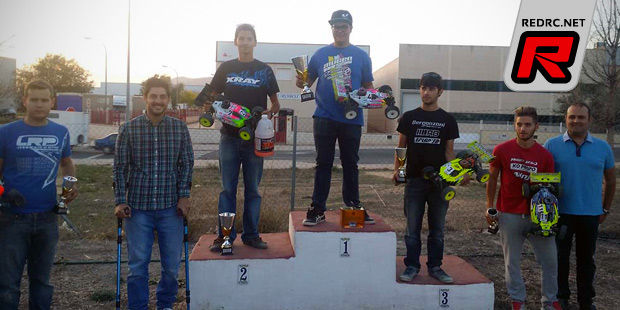 The first round of the Levante regional championship was held in Alicante, Spain with more than 60 drivers in attendance. The A-main saw Xray's Ignacio Candel chase Mugen driver Oscar Baldo hard for the whole race but at the end Oscar took the win with Ignacio in 2nd. Jose Tomar Escudero (Bergonzoni) rounded out the podium in 3rd place.
Source: Xray [teamxray.com]
Friday, October 31, 2014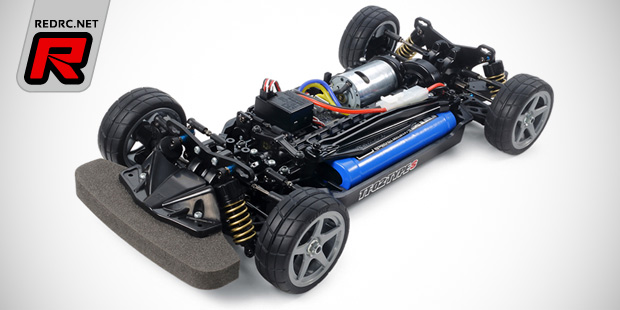 The Tamiya TT-02 Type-S chassis builds upon the shaft-driven efficiency of the original TT-02 4WD platform and provides it with new suspension parts plus other race-proven features. The enhanced version of the TT-02 targets hobbyists looking to make the step up from beginner-level chassis to more advanced set-ups. Included with the Type-S kit come 3mm thick FRP damper stays, metal suspension mounts, long reversible suspension arms, CVA oil shocks, adjustable turnbuckles and metal cup joints. Also part of the package are cast aluminium wheel hex hubs, medium-narrow radial tyres and a Torque Tuned brushed motor.
Source: Tamiya [tamiyausa.com]
Friday, October 31, 2014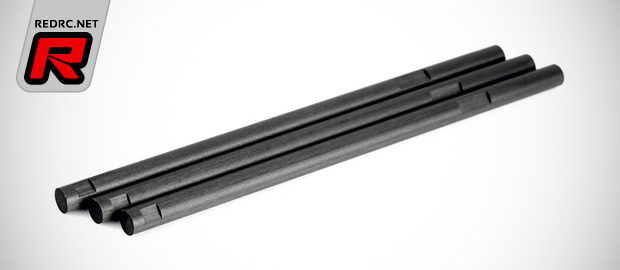 New from Beamcat come 3-piece sets of carbon fibre rear axles for the Tamiya F103 and F104 formula chassis. Made from high quality carbon material the precision ground shafts are light of weight yet durable and they reduce the rotation mass of the rear axle assembly for improved performance especially when running high-turn stock motors.
Click here to view the F104 specific shafts
Friday, October 31, 2014