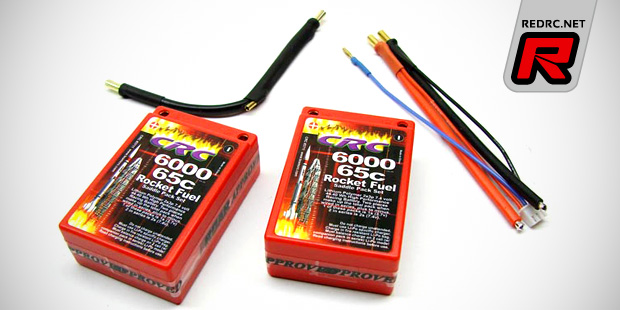 CRC have a new competition LiPo battery available in the form of the Rocket Fuel 2S 6000mAh saddle pack. Built from high-performance 65C cells the ROAR-approved battery comes in an orange colour hardcase and including jumper wire and balance lead.
Source: CRC [teamcrc.com]
Wednesday, April 23, 2014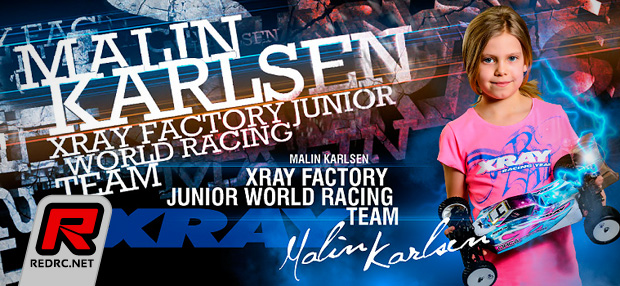 Xray announce that young up and coming off-road talent Malin Karlsen has joined their junior team. Malin is an 8 year old girl from Norway who has shown an exceptional talent. Malin will be racing all Xray off-road buggies in her upcoming campaign that will include the EFRA 1/10th Buggy Euros, the 1/8th and 1/10th Nordic Champs as well as the Swedish Nationals and Cup Series.
Source: Xray [teamxray.com]
Wednesday, April 23, 2014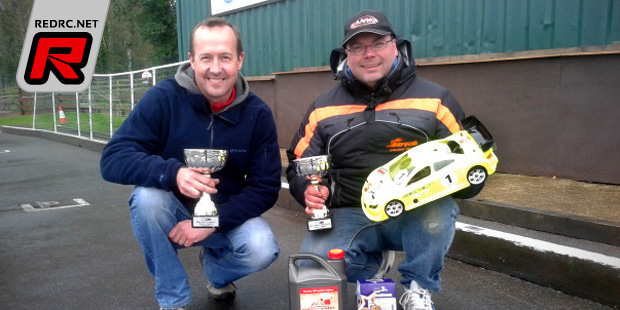 The first race of the 1/10th British National Championships was held last weekend at the Cotswold Race Track in the heart of the UK with 41 drivers attending. Saturday's practice was in dry conditions but Sunday's weather forecast saw rain from 13:00, so 3 rounds of qualifying were completed in the dry and then on time the rain started. No drivers when out for their last race, this left Mark Green and Glyn Beal on TQ for Touring Cars and GT respectively.
Click here to continue reading the report
Wednesday, April 23, 2014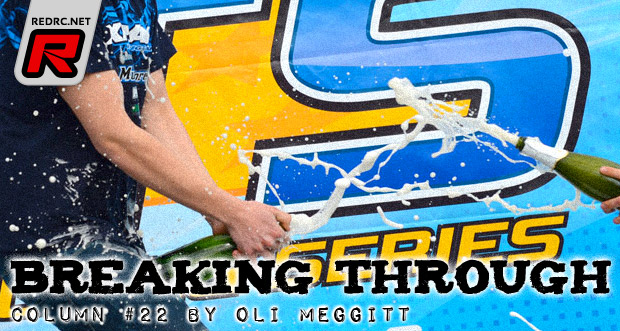 In any form of sport, a large number of people enjoy cheering for the 'underdog'. With the news this week that a new team was set to join the Formula 1 grid in 2015, and the debut of Porsche in the World Endurance Championship (Le Mans Series), 'new' motorsport teams often gain that same level of support. Will these new-comers be able to challenge the established teams? Perhaps not immediately, but will they ever be able to haul themselves up the grid and become serious competitors?
Continue reading Oli's column here
Wednesday, April 23, 2014 - 6 comments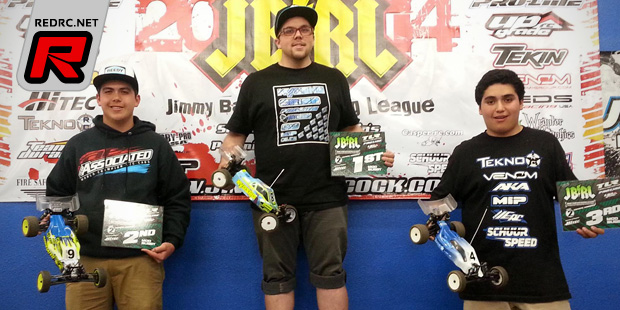 Round 2 of the South Californian Jimmy Babcock Racing League took place last weekend at the Coyote Hobbies Raceway in Victorville. The one day event saw the attendance of Pros and talented local racers alike and had Cody Turner taking the win in the highly contested 2WD Modified Buggy class. TQ Ryan Cavalieri scored a DNF making way for runner-up Cody who left Kevin Motter and Rudy Rico behind.
Click here to continue reading
Wednesday, April 23, 2014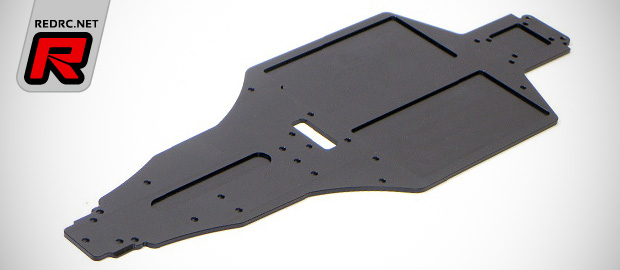 Azarashi introduce a prototype aluminium chassis plate for their Kyosho ZX-5 Redseal conversion kit. Made from 6061 aluminium and coming black anodised the limited edition part is designed to replace the stock carbon fibre main chassis plate with a stiffer part that offers less torsional flex, making it ideal for all high-grip surfaces. The machined chassis features several milled-out pockets for the battery and electronics in order to lower the weight and centre of gravity and it is available through Azarashi's webshop for a limited time.
Source: Azarashi [team-azarashi.com]
Wednesday, April 23, 2014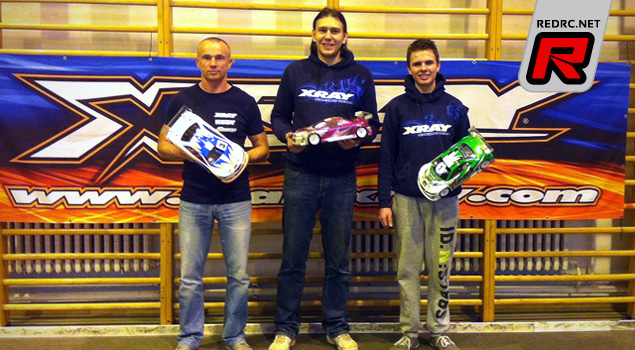 The Rebels Race 2014 was held last weekend in Trutnov, Czech Republic and the meeting marked the end of the national indoor season, attracting driver from all of the country. In the Touring Car Modified class five drivers battled for the top position with the best end for Jirka Vysin who took the pole position for the finals. In the A mains, Vitezslav Hola shifted into second gear as he was able to win the first two finals thanks to clean and fast driving. Jirka Vysin had to settle for second while Martin Korinek took the final podium spot to make it a 1-2-3 for Xray.
Source: Xray [teamxray.com]
Wednesday, April 23, 2014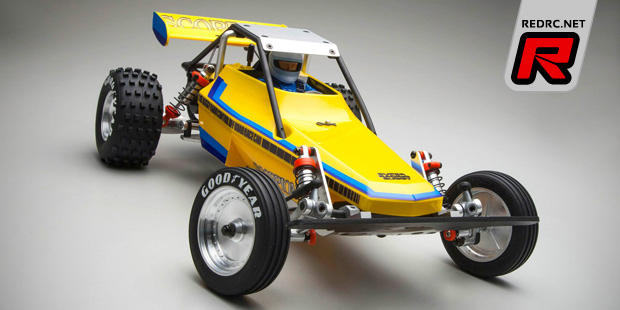 Kyosho America have released first details of the forthcoming Scorpion re-release vintage 2WD buggy. The long awaited release of the Scorpion, which was the cornerstone of the Kyosho off-road program during the late 70s and early 80s, is designed by the same designer as the original Scorpion. This new version is very faithful to many of the details that make it virtually identical to the original car, but there are some changes to increase the durability and performance. The shocks are higher quality with much smoother operation, and the spring pre-load collars will not snap like the old ones and the transmission is upgraded with 48-pitch gears and nearly an all-metal construction except for the compound counter gear. A sealed gear differential is driven via a modern slipper clutch to smooth out power delivery. It is understood that the kit will become available by June.
Click here to view more photos
Tuesday, April 22, 2014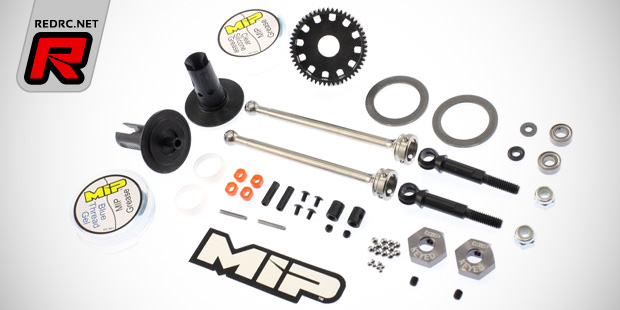 MIP is busy adding more Pucks drive systems to their portfolio. This time a full load of  kits is available for the Kyosho RB6, both for standard ball diff and optional gear diff equipped vehicles. The Modified "Shiny" ball diff variant includes new diff gears, outdrives and thrust race along durable "Shiny" steel C-CVD driveshafts while the 17.5T gear diff set includes aluminium outdrives suitable for Kyosho's optional gear differential. Also available is a Shiny set for RB6′s with gear diff and a dedicated 17.5T set for ball differential equipped RT6 trucks. All sets improve durability, make for quicker acceleration and a smoother running drivetrain.
Click here to view the other new sets
Tuesday, April 22, 2014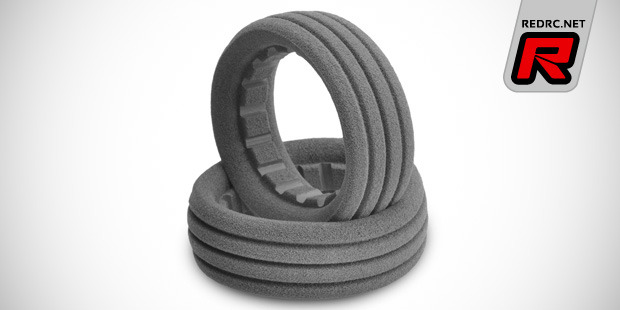 JConcepts introduce the new Dirt-Tech closed cell tyre inserts. Gray in colour, the new inserts are designed in conjunction with tyre insert guru, Brian "Dirt" Kinwald to bring the ultimate touch and feel while providing the best possible durability. The 2WD/4WD rear and 4WD front insert has alternating shallow and deep cuts on the outside which touch off against the tire inner carcass providing a cushy response and feel. The 2wd front insert has 3 relatively deep cuts spaced across the width giving a subtle feel to front tyres for precise steering control. The inside has horizontal channels cut in a 360 pattern to soak up the large impacts and help create forward bite and increase acceleration. The inserts are made from a newly developed material providing racers a durable option capable of being used in medium to extremely high-traction conditions.
Click here to view the other new inserts
Tuesday, April 22, 2014