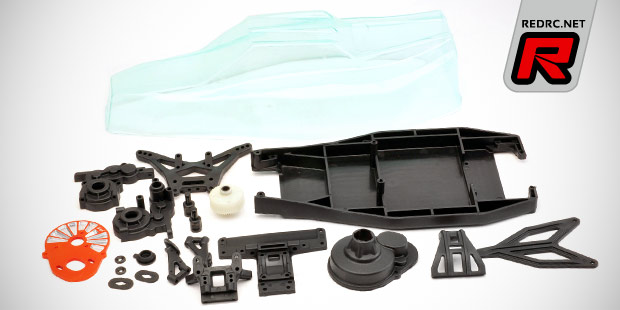 Following the announcement of the new TC02C Evo 2WD buggy kit, Team C will soon also have a conversion kit for non-Evo TC02C's available. The set includes a new longer composite chassis, a new transmission case, gear differential, a milled aluminium motor plate, battery plate and several other parts such as a new rear shock tower and bulkhead, to bring the standard buggy to full Evo specifications. The conversion kit is rounded out by a new bodyshell but it lacks the rear anti-roll bar that comes with the full-blown kit.
Source: Team C [teamcracing.net]
Saturday, July 26, 2014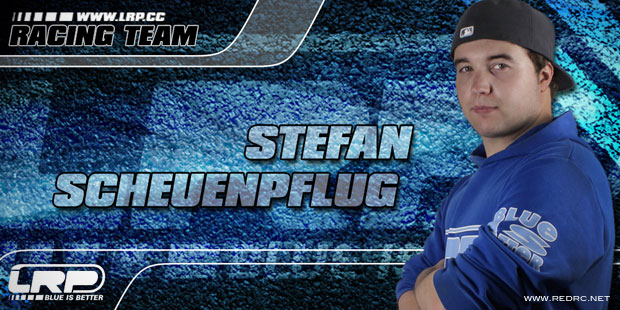 LRP announce that German frontrunner Stefan Scheuenplug has renewed his contract to run LRP's brushless motors and speed controllers as well as nitro fuel, receiver batteries and accessories in the 2014 season and beyond. The package will be rounded out by Sanwa's M12 radio system.
Source: LRP [lrp.cc]
Saturday, July 26, 2014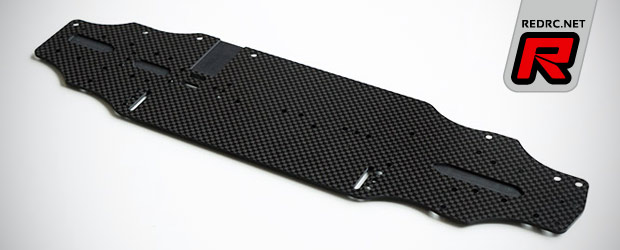 Smokem Racing has taken their proprietary "pro-weave" 100 percent carbon fiber construction and married it to a contoured design to produce the T4'14-IIX chassis for the Xray T4'14 electric touring car. This specially developed 2.0mm thick chassis material is stiffer than conventional weave but softer than a quasi weave. This unique combination of increased flex and lower centre of gravity generates improved corner speed over a wider range of track conditions and temperatures. Through extensive development and testing, Smokem has managed to improve the high speed steering and transitional response with the T4'14-IIX design. Furthermore, the differential and spur gear openings have been closed off to further enhance flex characteristics and improve airflow on the bottom of the chassis.
Click here to view another photo
Friday, July 25, 2014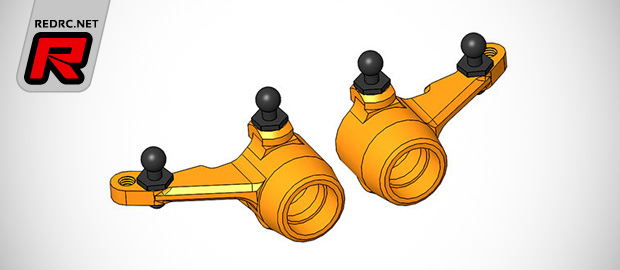 Yeah Racing introduce a range of aluminium option parts for the proven HPI Racing Spring 2 touring car. Available soon are front steering knuckles, C-hubs, 3 degree toe-in rear hubs, front and rear lower A-arms as well as a ball-raced steering set and an aluminium motor mount post. All parts are CNC-machined from high-quality aluminium, they come orange anodised and the A-arm are equipped with bushings for the hinge pin to improve durability and to make for a smooth suspension movement. Also coming is a 4-piece set of 38mm steel CV-style driveshafts that improves drivetrain efficiency. The suspension parts come as pairs with a complete set of all of the above parts being available for those who wish to do a complete conversion at once.
Click here to view the other new parts
Friday, July 25, 2014
Hudy introduce a new adapter for their proven universal tire balance station. Designed for the use with 14mm hex 1/10th buggy wheels the adapter comes with a CNC-machined aluminium holder and a ball raced 1-piece steel axle for maximum precision. A machined wheel nut makes for fast and convenient wheel tightening. The adapter is available separately with the actual tire balance station not being part of the package.
Click here to view more photos
Friday, July 25, 2014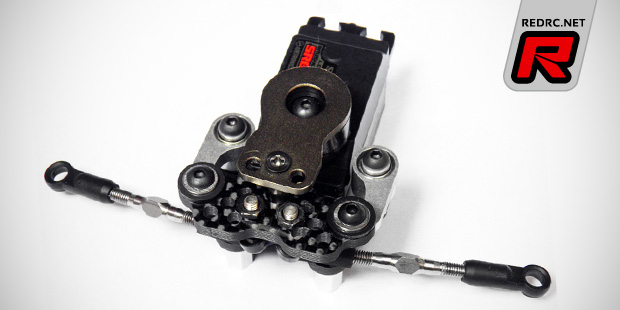 Japanese company TRG have released first information and images of a new dual bellcrank steering system for Tamiya F103 and F104 based pan cars. Designed to deliver an optimised Ackermann geometry the set greatly improves cornering for a more predictable and faster ride. The set only works with low-profile servos of 25mm to 27mm height and with the mounting tabs being 17.5mm high. Included in the set come aluminium bellcranks and steering posts, a carbon fibre steering plate and mounting brace as well as ball bearings and mounting hardware. The steering kit, that will become available by end of July, fits most F103 and F104 kits as well as the Kyosho Plasma F1 and the TRG F114 but some DIY to fully adapt the set to the chassis may be required.
Click here to view another photo
Friday, July 25, 2014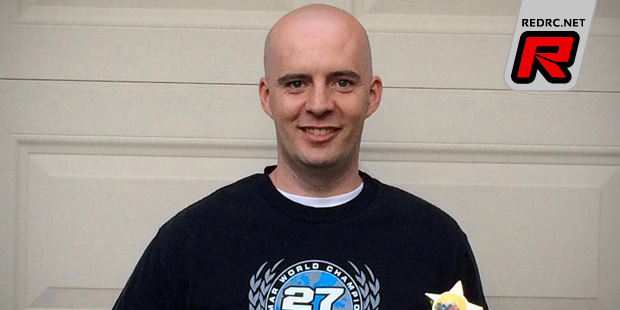 The Minnesota State Championships have been held in Starbuck, MN for 18 years. The facility provides a covered track, camping, and a venue for some of the best competition in the region. In the 2WD Modified class, Team Associated's Kraig Krueger used his mid motor B5M to hold off a surging Neil Feneis to secure his third consecutive state title. In the Modified Truck class it was Neil Feneis (Team Associated) and his RC10T4.2 who narrowly grabbed the win from last year's State Champion Marshall Skare. Having already secured a state title in touring car earlier this year, Dan Hamann (Team Associated) used his SC10.2 to add a short course title to his resume.
Click here to view the other winners
Friday, July 25, 2014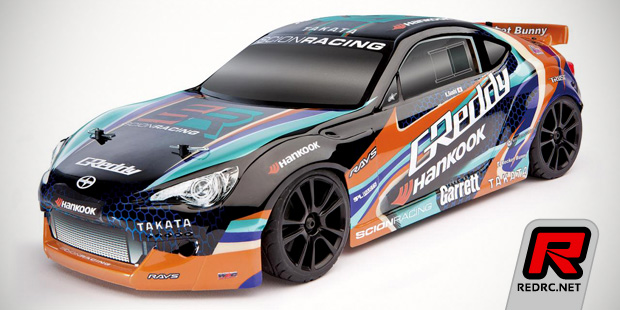 The Apex Scion FR-S is the newest addition from Team Associated's Qualifier Series. Built on the all-wheel-drive Apex chassis, the Scion Racing GReddy FR-S replica comes fully assembled and Ready-to-Run with factory-installed Reedy brushless motor and including a Reedy WolfPack 6-cell battery. Additional features include the XP water-resistant speed control and XP 2.4GHz radio system. The front and rear sealed metal gear differentials are connected together with a tough aluminium drive shaft and imperfections in the road are managed by four adjustable fluid-filled, coil-over tuned shocks.
Click here to continue reading
Friday, July 25, 2014