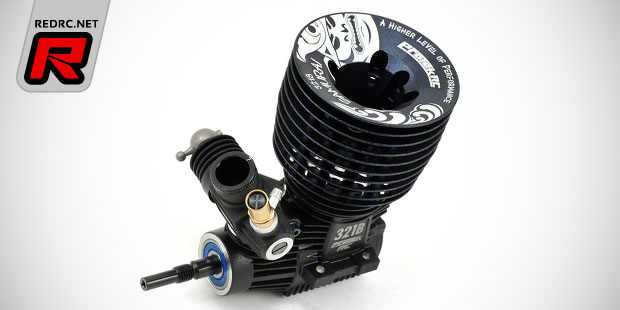 ProTek R/C's all-new 321B "Samurai" off-road 3-Port engine offers a short-stroke design, turbo head, rear ceramic bearing and an easy-to-tune carburettor with elliptical venturi insert. Other features include a black-coated crankcase and an ABC piston and cylinder. The handcrafted engine has been built by a world-renown Japanese engine manufacturer, to the specs of A Main's top pro drivers.
Click here to view the features, specifications and more photos
Wednesday, July 23, 2014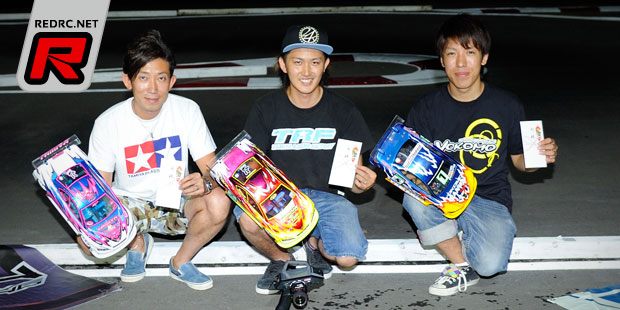 After the cancellation of the 4th round due to heavy rain the 5th round of 2014 Speed King Tour took place at high speed outdoor track of the Green Park Speedway in the Saitama prefecture. The track is quite new and designed for 1/8th nitro cars and it also suits modern modified electric touring cars well, with speed of over 100km/h reached on the straight. After three qualifying rounds 2013 "Speed King" Yugo Nagashima took TQ with his Yokomo BD7 2014. Current series leader Akio Sobue (TRF) was second and another TRF driver, Takayuki Kohno became 3rd qualifier.
Click here to continue reading
Wednesday, July 23, 2014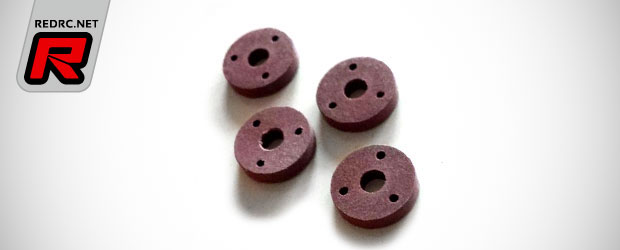 WRC introduce new piston sets for the shock absorbers of the STX touring car. Machined from a special material that ensures high smoothness, the pistons are available as 2-hole and 3-hole variant with 1.1mm holes.
Source: WRC [wrc-racing.com]
Wednesday, July 23, 2014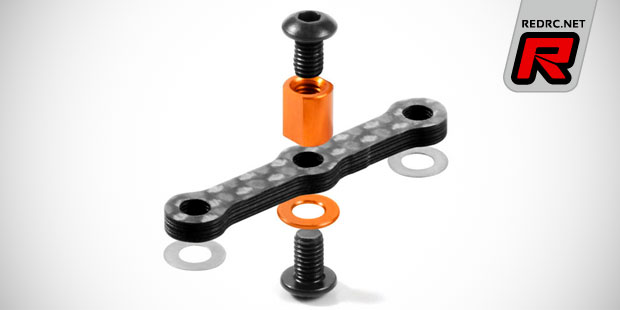 Xray have a new option part for the T4 touring car available in the form of the graphite steering plate set. The part allows to adjust the chassis flex by coupling the steering links using the supplied carbon fibre plate. This medium flex setting offers a tad more steering than the kit setting while an even more aggressive steering feeling can be achieved by using the included aluminium stand to couple the plate with the upper deck. Included with the carbon fibre plate come the alloy stand, mounting hardware and shims.
Click here to view another photo
Wednesday, July 23, 2014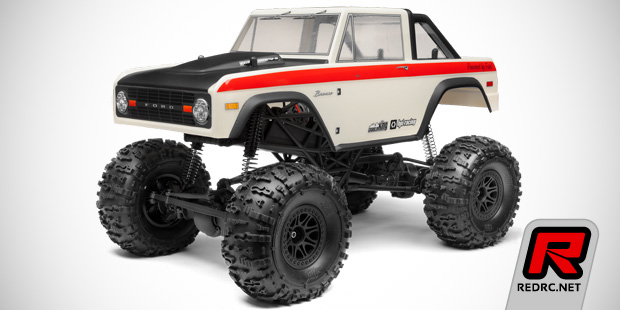 HPI soon have a bodyshell variant of their popular Crawler King truck available. Coming decked out with a 1973 Ford Bronco body the vehicle offers over 150 millimetre of suspension travel while HB Rover tyres help to find grip even in the harshest conditions. The kit comes with a pre-painted bodyshell in "retro colours" and full RTR specification including 2.4GHz radio, batteries and charger.
Click here to view more photos
Wednesday, July 23, 2014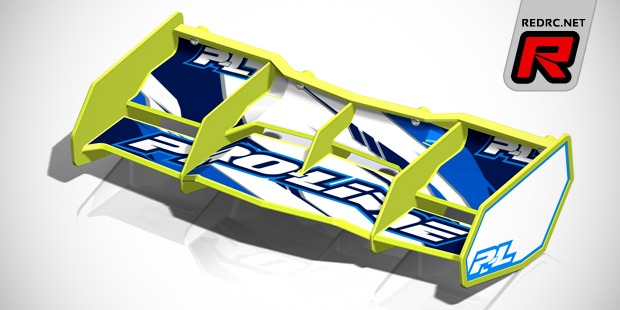 Pro-Line have more off-road related accessories to offer in the form of the Trifecta 1/8th rear wing and car stands for buggies and trucks. Starting with the wing, the part was first seen at this year's ROAR Fuel Offroad Nationals and it is designed to greatly improve rear traction and high-speed stability. Sculptured in an aggressive, futuristic design with large centre fins the wing can be equipped with your choice of a small or large wickerbill to fine-tune the performance. Underneath the main plate of the wing there are three dimples that hang down on each side creating a "golf ball aerodynamic effect" which increases low speed down force and reduces high speed drag. Suitable for 1/8th buggies and trucks the wing is available in yellow, black or white colour.
Click here to continue reading
Wednesday, July 23, 2014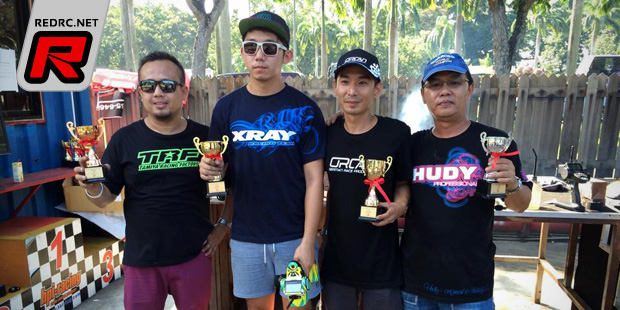 The recent East Coast Park race in Singapore saw local driver Dhilon Tay (Xray) taking the TQ honours after the 1/10th 200mm class qualifying. In the 40 minute final Nicholas Lee (Xray) soon took over the lead and never looked back to take the win some 4 laps ahead of local veteran Harry (Xray) and Indonesian star Dimas (Xray). TQ Dhilon Tay completed the top 4 result.
Source: Xray [teamxray.com]
Wednesday, July 23, 2014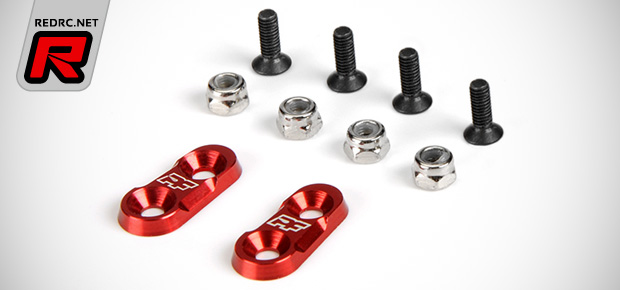 New from Protoform come aluminium wing mounts and an on-road car stand. Starting with the wing mounts, they make for an extra-secure hold and super trick look 1/10th touring cars, USGTs or World GTs. The teardrop-shaped wing mounts are anodised in Protoform red and laser-etched with the signature PF logo for added bling-factor and factory team style. They also allow for fore & aft wing adjustability if a slot is cut into the wing. They come with mounting hardware and work with most TC wings and bodies.
Click here to continue reading
Tuesday, July 22, 2014