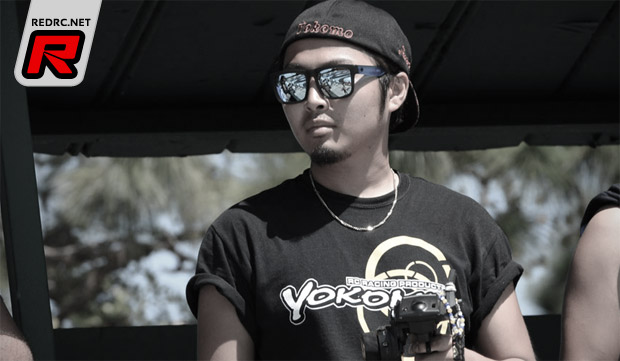 Multiple IFMAR 1/12th World Champion and current Electric Touring Car World Champion Naoto Matsukura today announced his shock departure from long term sponsor Yokomo. The protege of RC legend Masami Hirosaka has been under contract with the Japanese manufacturer for the last 10 years and it us understood that both parties parted ways amicably. When contacted the Japanese star gave no information about his future plans or his reason for leaving but it is strange timing with the Yatabe Arena in Japan, Yokomo's own track, hosting the 1/10th EP offroad Worlds next October. More information as we get it.
Friday, December 19, 2014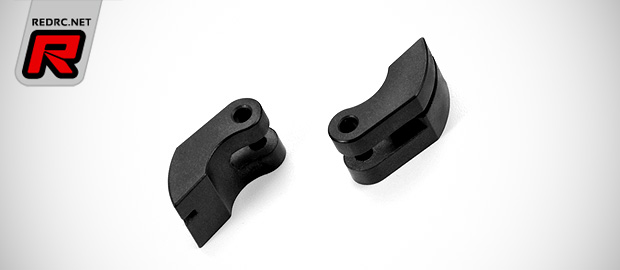 Xray release new graphite clutch shoes for their 1/8th nitro off-road clutches. They are made of a specially formulated composite material to ensure a long life due to less slip, which additionally increases the life of the aluminium clutch shoes if you choose to run these. The 2-piece set helps to fine-tune the clutch engagement as two alloy and one graphite shoe make for a smoother clutch action over an all-alloy clutch whereas one alloy and two graphite shoes give an even smoother engagement.
Source: Xray [teamxray.com]
Friday, December 19, 2014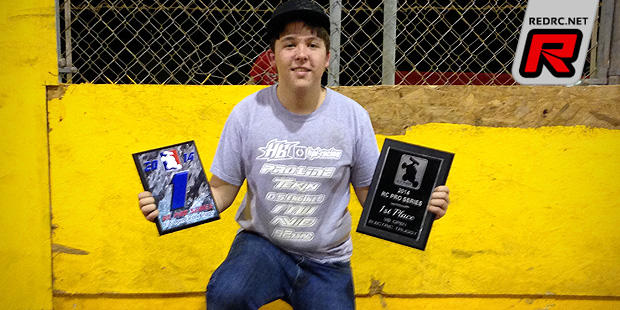 The RCPro Series finals and Toys for Tots race was held this past weekend and it the 1/8th E-Buggy class Tyler Hooks was able to take the overall TQ over teammate Brian Henn. The two would fight it out taking 1-2 which would give Tyler the overall RC Pro Series Title. Tyler then would start 2nd in the 1/8 E-Truggy class and he would handily take A1 and A2 to wrap up his second RC Pro Series Title of the weekend.
Source: Tekin [teamtekin.com]
Friday, December 19, 2014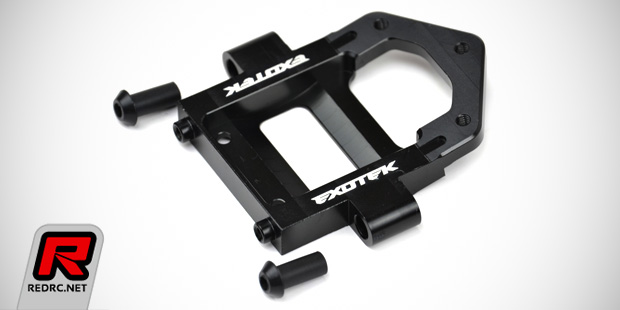 From Exotek comes an aluminium front bulkhead for the Team Associated B44.3 buggy. Machined from 7075 material the part incorporates two rubber arm bushings that help protect the front factory arms from cracking. The bushings coned shape holds the arms firmly in place but compresses down to absorb hard forward hits and the sleeved rubber portion dampens the arms and hinge pins further. The bulkheads also fits the B44.2 and it comes  blue or black anodised and laser-etched.
Click here to view more photos
Friday, December 19, 2014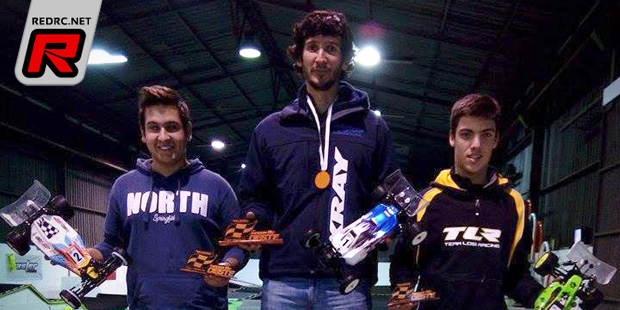 The RC Oeste 3rd Birthday Race saw Xray's Miguel Mathias taking the win in both the 2WD and 4WD Buggy classes in front of runner-up Fabio Ramos (Team C). Goncalo Melo (TLR) rounded out the podium in the 2WD class while Pedro Dias (HB) completed the top 3 in the 4WD category.
Click here to view the top 10 results
Friday, December 19, 2014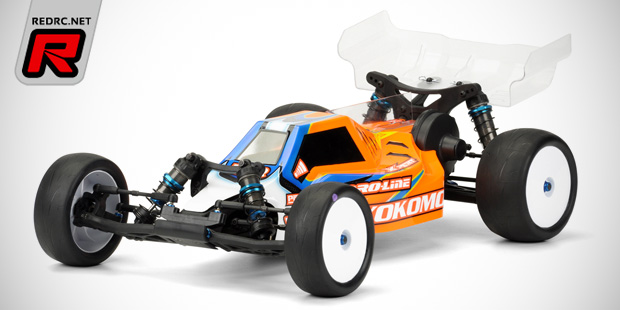 Pro-Line's distinctive Phantom bodyshell design is now also available for the Yokomo B-Max2 2WD buggy. From the mind of IFMAR World Championship runner-up Lee Martin the body is featuring a stealthy cab forward look and sweeping body lines that flow back to a single point. The optional centre fin adds additional high speed stability and finishes off the design of this unique looking body. The B-Max 2 Phantom fits snugly around the chassis for an ultra-low and super sleek look and the body includes window masks and a decal sheet.
Click here to view more photos
Friday, December 19, 2014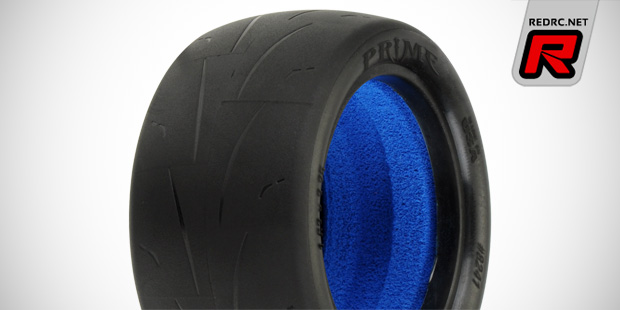 New from Pro-Line come the Prime slick tyres for 1/10th scale 2WD and 4WD buggies. They are targeted directly at racers currently running full "slick" tyres on clay tracks, saving them from having to grind treaded tyres down while delivering improved performance. Featuring unique grooves that add traction and stability when the track is freshly watered or when there is a slight layer of thin dust, the tyres offer additional advantage over a traditional slick that would spin in these situations. The raised treaded portion of the Prime tyre also has a distinctive rough surface texture similar to a ground slick tyre and makes the Prime have maximum performance right out of the package. The Prime is available as 2WD front, 4WD front and general rear tyre, in a traditional 2.2″ and new 2.4″ VTR variants and as both M4 super soft and MC clay compounds including blue closed cell inserts.
Click here to view the VTR variant
Friday, December 19, 2014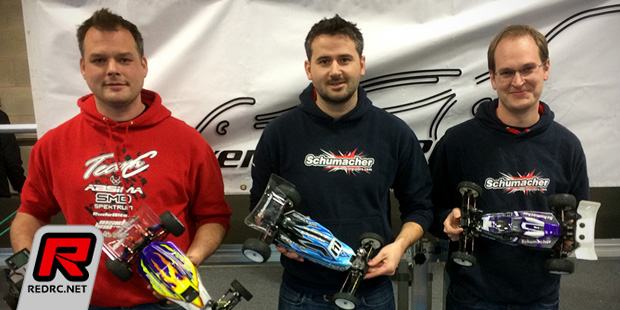 The 3rd round of the popular Silverstone Winter Series was held at their indoor astroturf track in Northampton. As ever, the Silverstone team built a challenging yet flowing track to test the full entry of drivers. In the main 2WD class, Lloyd Storey and Nathan Waters took all four rounds of qualifying, with two each. Lloyd took the overall TQ by virtue of the faster time over 5 minutes, and would line up on pole for the A final. Nathan stayed on Lloyd's tail for the entire length of the final, but Lloyd managed to take the win just ahead of Nathan, closely followed by Kev Lee in 3rd.
Click here to view the top10 result
Thursday, December 18, 2014