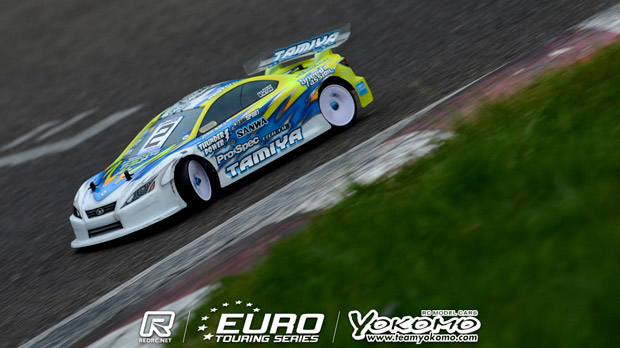 Equipped with a fresh set of tyres ETS Round 3 winner Viktor Wilck topped the third & final qualifier at Apeldoorn in the Netherlands to secure an all Tamiya front row for tomorrow's finals, the Swede set to line up 2nd beside his team-mate Marc Rheinard who wrapped the overall TQ honours in Q2.  Also benefiting from a fresh set of the championship controlled Ride tyres, each driver allowed two sets for qualifying, French driver Loic Jasmin set the second fastest time to secure the last spot on the grid for the Main event.
View our complete event coverage here.
Saturday, May 18, 2013 - add a comment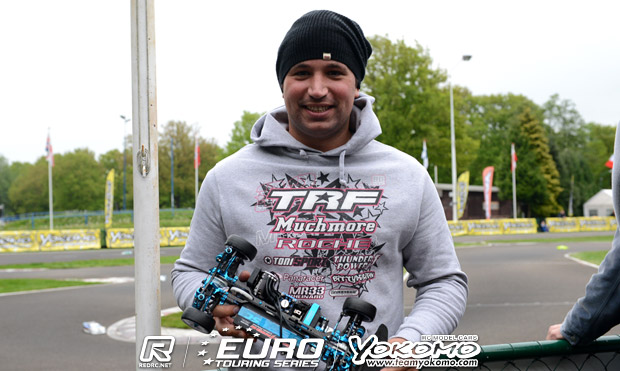 Marc Rheinard has secured overall TQ honours at the fourth round of the Yokomo Euro Touring Series in the Netherlands after he backed up yesterday's Q1 performance with a new fastest time in Q2, outpacing defending champion Ronald Volker by 3.8-seconds.  Andy Moore completed the Top 3 for the opening round of action on Day 2 of the Apeldoorn event which due to overnight rain only got underway at lunchtime as race organisers waited until racing could resume on a fully dry track.
View our complete event coverage here.
Saturday, May 18, 2013 - add a comment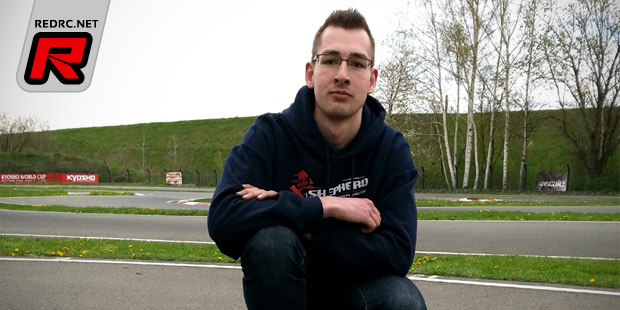 The second round of the East German nitro on-road Championship took place at the fast track of Leipzig. A total of 22 drivers found the way to Leipzig with Shepherd racer Michael Kammer being one of them to score for the East German Championship. On Saturday the whole day the track was wet so the qualifying took place on Sunday morning under better weather conditions. In the last round of qualifying Michael secured himself the TQ spot to start the 30-minutes finale from the pole-position in front of reigning German 1/8 Champion Toni Gruber. At the start he could defend his lead chased be Toni Gruber close behind him. After a few laps Toni made a driving error followed by an unscheduled visit in the pitlane which cost a lot of time. Increasing his lead lap by lap Michael never looked back and crossed the finishing line four laps in front of Toni with Wilfried Stecker completing the podium.
Source: Shepherd [team-shepherd.com]
Saturday, May 18, 2013 - add a comment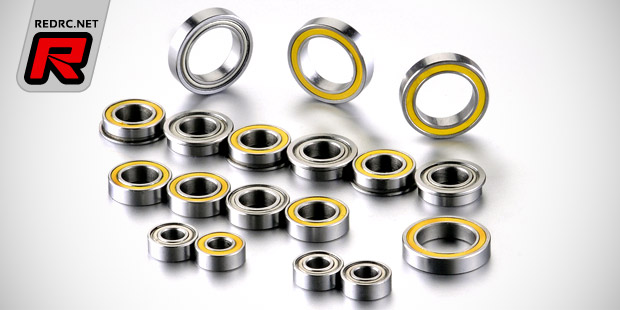 Power-Save-Racing introduce their OT1 low-friction ball bearing sets for many of today's 1/8th off-road buggies. Available for the 8ight 2.0/3.0, RC8, MBX6/7, MP9 TKI2/3, RB One R and XB9 the sets include RS and ZZ shielded bearings with the RS ball races are used in very exposed areas whereas the low friction ZZ shielded bearings are used in protected parts of the chassis. The result is a drivetrain with less friction compared to a car running all-rubber sealed bearings.
Source: Power-Save-Racing [power-save-racing.de]
Saturday, May 18, 2013 - add a comment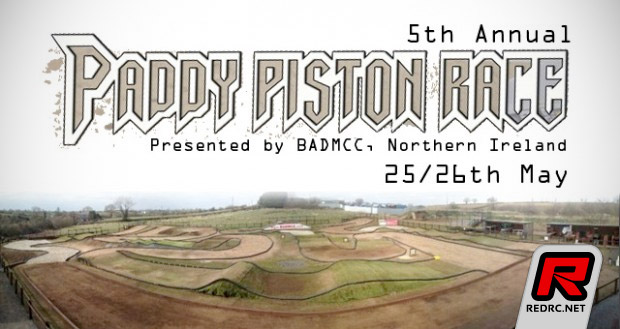 Our friends at 1:8 Offroad racing club BADMCC in Northern Ireland have been in contact to let us now about their upcoming (25-26 May) Paddy Piston Race which is now in its fifth year.  Held at the club's impressive track in Graigavon, on which they have carried out extensive work in preparation for the big event, former winners of the race include European Champion Darren Bloomfield, Richard Cree and Graham Alsop who returns this year in search of a hat trick of wins having won the event for the past two years. With the emphasis on offering drivers a great weekend of value, fun and hospitality, the race format will see all drivers get almost 2-hours of track time and on Saturday night the club will host a BBQ, which we have heard can run late into the night. Restricted to 84 drivers, the race uses a controlled tyre with a set, along with inserts and wheels included in the entry fee.  A small number of places are still available for the Paddy Piston Race and interested drivers should contact the club at badmcc@talktalk.net.
Source: BADMCC [badmcc.com]
Saturday, May 18, 2013 - add a comment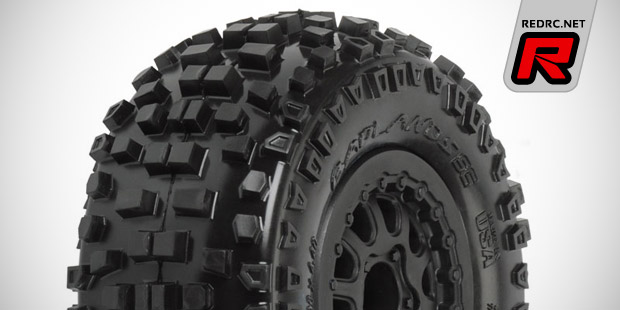 Pro-Line introduce new pre-mounted tires for short course and monster trucks. For SC trucks that use TRX Slash or ProTrac offset wheels Pro-Line presents the M2 compound Badlands SC and Sling Shot SC tires. Both come mounted on black Renegade wheels. For the monster truck side of things PL have the Trencher X 3.8″ and the all-new Shockwave 3.8″ all terrain tires available. Both come pre-mounted on black 17mm hex F-11 rims. Last but not least come the Road Rage 2.8″ street truck tire on Stampede and Rustler compatible Desperade black wheels.
Click here to view the other new products
Saturday, May 18, 2013 - add a comment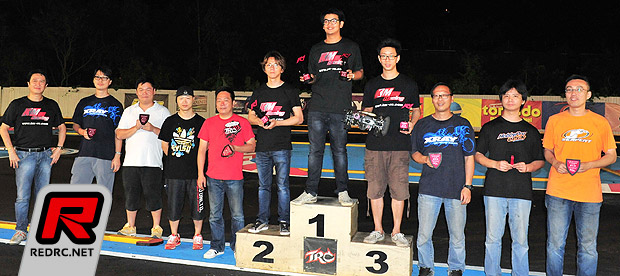 The second KM World Cup race in Japan attracted some 100 driver to race in the nitro 1/10th and 1/8th classes. The 200mm category saw Meen V. taking TQ in front of Keisuke Fukuda and Hung Cheung Hang. Come the start of the final Meen took off and never looked back taking the win some six seconds ahead of Keisuke. Two laps down Hang managed to secure the remaining podium spot making for a KM Racing 1-2-3. The 1/8th class was again dominated by Meen, Fukuda and Hang with Fukuda chasing Meen hard for the lead but six minutes into the race Keisuke hit a track marker and he had to retire. Now it was on Hang to chase Meen but at the end the KM driver won the race some two laps ahead of Hung Cheung Hang with Trin securing the last remaining podium spot. This again meant an all KM podium with the KM H-K8 prototype filling all top positions.
Click here to view the 1/8th podium
Saturday, May 18, 2013 - add a comment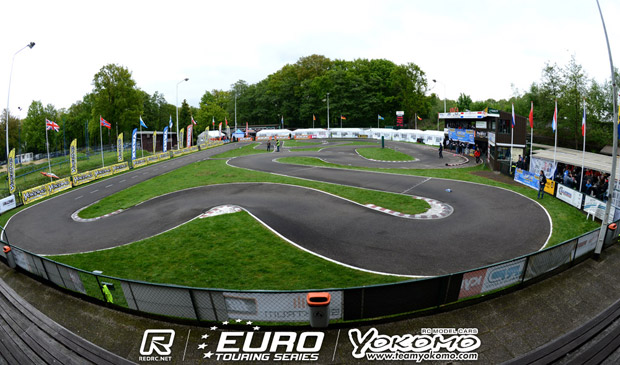 Overnight rain forced a delayed start to Day 2 of the Yokomo Euro Touring Series in the Netherlands but with the Apeldoorn track surface having now dried off, helped by 2-hours of open practice, the second round of qualifying has just got underway.  With each round of qualifying taking approximately 3 hours to run, the organisers hope  to be able to get in two rounds of qualifying today which would then see the best two of the three qualifiers count for the grid for tomorrow's finals, Sunday's weather giving a clear dry day.   With drivers getting only two rounds of controlled practice yesterday, no reseeding of the heats was made for the first qualifier as the limited running would not have been a true reflection of every driver's pace and so now at the end of Q2 a reseed will be made for the final qualifier based on each drivers fastest time of the two heats completed.
View our complete event coverage here.
Saturday, May 18, 2013 - add a comment