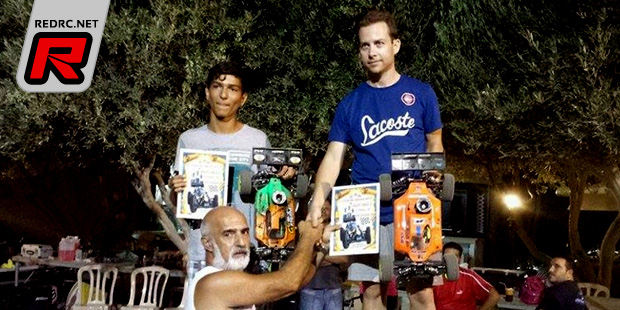 The 2nd Night Race took place at the AG Metal off-road track in Limassol, Cyprus. Nicholas Zachariades took the win on the bumpy high traction track for the second time in a row while Andreas Thrasyvoulou and Marios Christodoulou came in 2nd and 3rd respectively.
Click here to view the top 10 result
Tuesday, September 2, 2014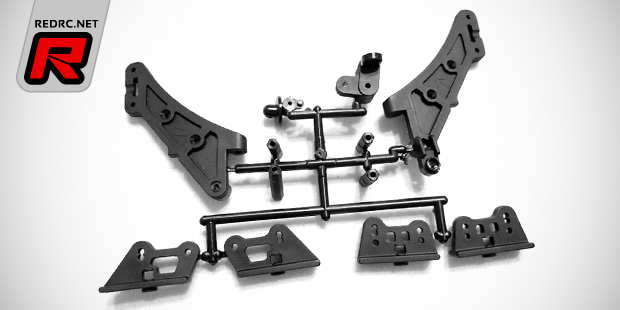 Kyosho's 1/8th scale wizard Yuichi Kanai has released first information on the forthcoming short wing mount for the MP9 buggy. Thanks to two different wing mounting plates the wing mount allows to use three mounting positions; standard kit, standard kit height but 9mm more forward as well as third position 9mm more forward and 5mm lower than standard. The height and position of the wing has direct influence on the rear traction available and is a fine tuning tool to adapt the buggy's jumping characteristics also.
Click here to view another photo
Tuesday, September 2, 2014
Vampire Racing's popular Lithium-Ferrite receiver battery packs are now available in a 2014 edition. Coming in industry standard "straight" or "hump" pack dimensions the 2S packs with a voltage of 6.6V allow the direct use with standard voltage receivers and servos without the need for a voltage regulator as 7.4V LiPo packs do. The straight pack makes use of 1600mAh cells while the hump pack comes built from high capacity 1900mAh cells. Both packs are pre-wired with XH balancer connectors and a JR/Futaba compatible universal plug.
Click here to view the other new battery
Tuesday, September 2, 2014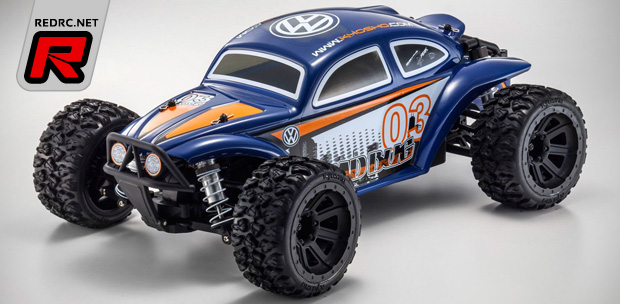 Coming soon from Kyosho is the 1/10th scale Mad Bug VE ReadySet off-road buggy. The shaft driven 4WD vehicle can handle just about any type of rough terrain thanks to its large 100mm diameter tyres on inch up wheels and the aluminium oil shocks. The bathtub chassis is equipped with a heavy-duty suspension, slipper clutch and metal diff gears in the high durability drive train that can take plenty of punishment from hard driving. Included with the factory assembled kit comes a genuine Team Orion Neon One 2400kv brushless motor, a Team Orion R10 One speed controller and a waterproof high torque steering servo. The set is rounded out by a 1800mAh NiMH battery pack, a wall charger and your choice of a blue or white bodyshell.
Click here to view the feature and more photos
Tuesday, September 2, 2014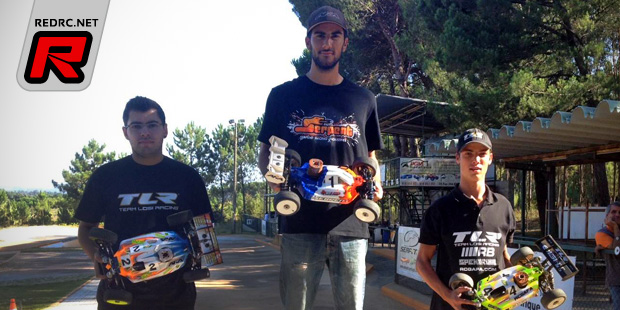 Serpent driver Carlos Duraes took the win at a Portuguese regional race held last weekend at the Modelis track in Ortigosa. Carlos won the 35 minute final with his RB-powered ride one lap ahead of Ricardo Monteiro (TLR/RB), while Goncalo Melo (TLR/RB) completed the top 3 result another 3 laps down. Pedro Rodrigues and Miguel Matias ended the race in 4th and 5th position respectively.
Source: Serpent [serpent.com]
Tuesday, September 2, 2014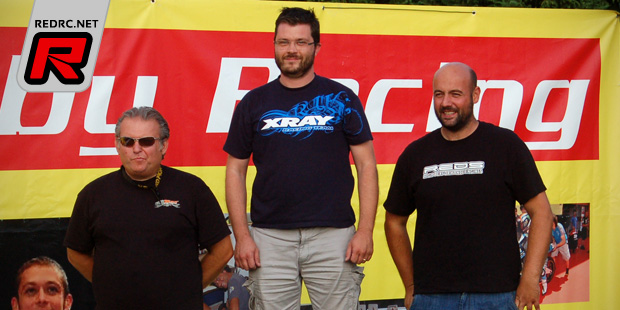 The AS Hobby Racing Grand Prix took place in Brescia this past weekend. In the 1/8th Expert class it was Claudio Codazzi (Xray/Max Power) who scored not only the fastest lap times but he also won the race ahead of Massimo Fantini (Serpent/Max Power) and Davide Masari (Mugen/Reds). In the second 1/8th class Mattia Bassi (Serpent/Max Power Chef Engines) came out successful in front of Germano Menghini (Serpent/Reds) and Marco Bianchi (Mugen/Max Power Chief Engines).
Click here to view the second 1/8th class podium
Tuesday, September 2, 2014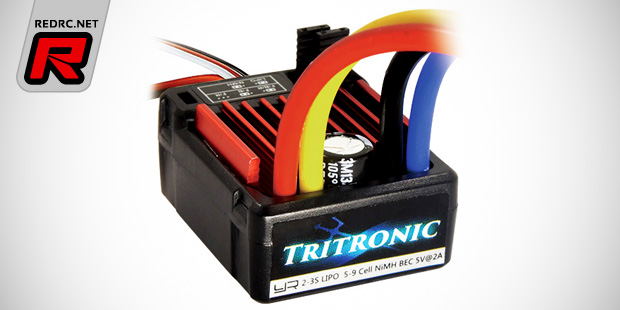 Along with the release of their Hackmoto V2 brushed motors Yeah Racing also introduce a suitable speed controller in the form of the Tritronic 60A ESC. Made for 1/10th scale applications with 2S to 3S LiPo packs or 5 to 9 cell NiMH batteries the speed controller features dust and water protection, a 5V/2A BEC system, and three running modes including FWD/Brake and FWD/Brake/Reverse. With its 60A rating the speedo allows to run brushed motors down to 12T with a 2S LiPo pack and it will become available separately or as a combo set including a Hackmoto V2 brushed motor.
Source: Yeah Racing [yeahracing.com]
Tuesday, September 2, 2014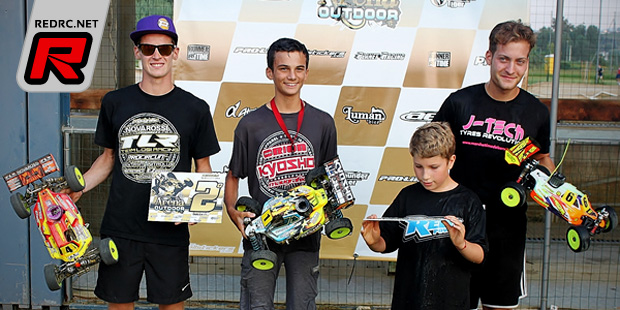 The DirtRaceRC track in Diego Fuser, Italy hosted the 2014 Arena Outdoor race. Considered to be one of the best outdoor tracks in Italy, the event attracted some of the best Italian drivers to compete in a total of four nitro and electric classes. The Nitro Buggy F1 class saw Riccardo Berton taking the win in the 45 minute final one lap ahead of Ale Stocco and Daniele Chicca, who finished another lap down. Fabricio Teghesi and Davide Ongaro completed the top 5 result in the fastest buggy class.
Click here to continue reading
Tuesday, September 2, 2014