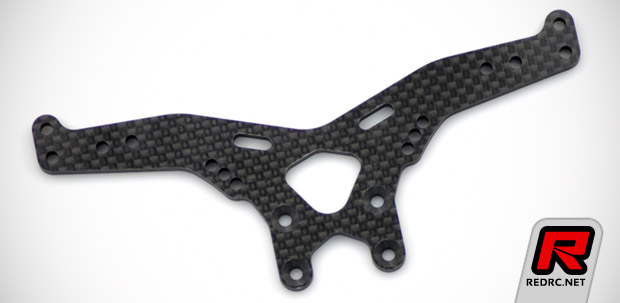 New for the 747, Serpent introduces lower front and rear carbon shock towers to be able to use the Serpent Super-Short shocks, which were originally made for the Eryx 411 TC car, and together help lower the car's center of gravity. The strong 3mm thick front shock tower has 3 options for shock angle with the middle and top used mostly and also has the center holes to mount the center front body mount. The 3mm thick rear low carbon shock tower also has 3 holes for shock angle, and features extra holes to mount the extra body support system with fine tuning options. The Serpent RCM Super-short shocks have the key advantage that you can use the same springs you already have.
View more images of the shock towers here
Wednesday, May 22, 2013 - add a comment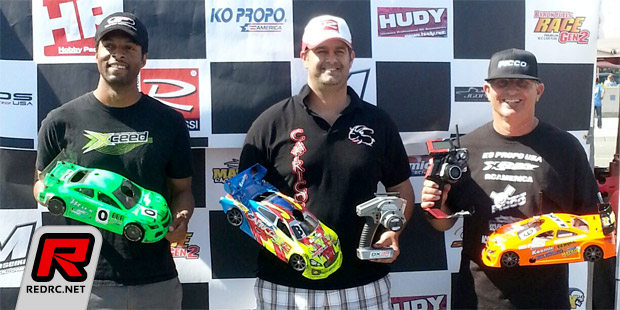 DJ Apolaro report from last weekend's Annual KO Grand Prix Race in California where there was a very good turn out with the Nationals being later this year at the same track. 'They must have had over 140 racers between all classes. Kenny Ives and myself showed up Friday morning like most of the out of towner's to practice and they also run 1 qualifier on Friday as well. My 1/8 scale felt really good from the start and my sedan was needing some work. With racers like Swauger, Burch, Paolo and others, it was a good time to see how our package compared and what we needed to improve. For sure the racers that make 5 minutes have a great advantage. In sedan I had no issues with run time, but with 1/8 scale the stars had to align to make this happen.
Continue reading the report here
Wednesday, May 22, 2013 - add a comment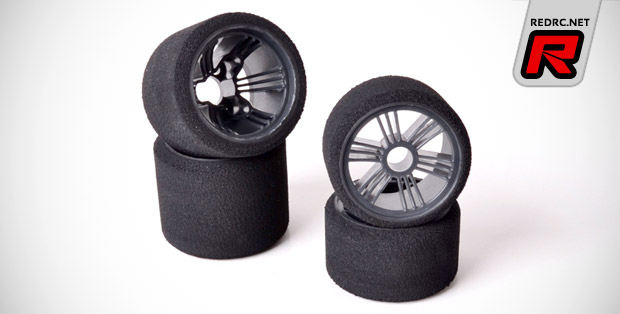 Contact RC Tyres have announced a new range of 1/12th Circuit tyres known as 'J compound'. Over the last 12 months contact drivers have been testing a lot of different rubber types and are now happy to provide this ready for sale. The new rubber is especially good on high traction conditions where the track is especially grooved in. The tyre will react with less aggression than their original 1/12th compounds, which are good for lower traction conditions and can be easily identified with the new gun metal wheel colour.
Source: Contact [racing-cars.com]
Wednesday, May 22, 2013 - add a comment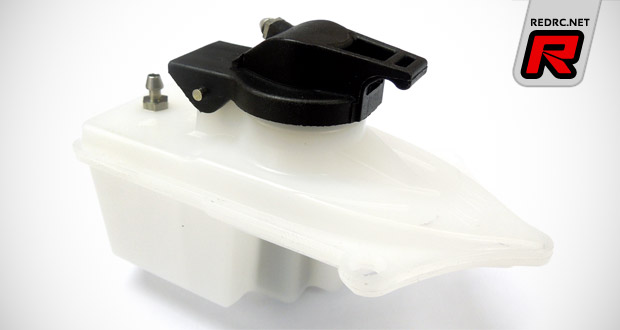 KM Racing have released this upgraded fuel tank for their H-K1 World Champion Meen Version chassis. The new tank sports a new spring for the lid as well as a new o-ring and internal filter. Also new for the tank is a plastic insert to adjust the tanks internal capacity.
Wednesday, May 22, 2013 - add a comment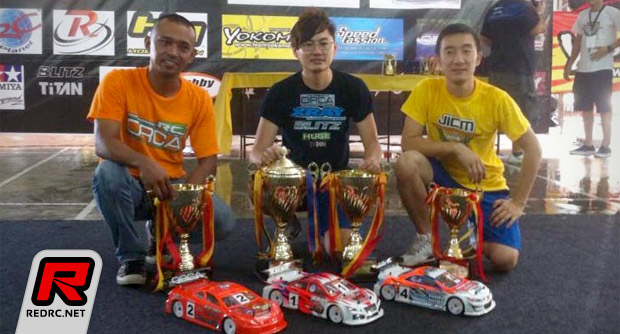 The Johor Indoor Carpet Master 2013 was held recently at Pontian, a small town in the south western Peninsula of Malaysia an this report come from P.Y. Tang. 'Organized by Mr. Ken Ng, a local resident and Xray driver, the event was very successful attracting over 80 entries with many fast drivers attending from the Peninsula Malaysia, East Malaysia and Singapore. Open Brushless 13.5T took center stage as two other classes 1:12 Pan and 1:10 FF was cancelled. The carpet track was newly prepared in a school's open-air multi-purpose hall on Thursday and the layout was very technical which was similar to the 2012 LRP TCM. No practice was allowed until Friday, with 2 control practice and 4 qualifying rounds on Saturday, followed by 1 more qualifying round and 3 finals on Sunday. As asphalt races are more common in this region, the JICM carpet race attracted many drivers and was a must-go event.
Continue reading the report here
Tuesday, May 21, 2013 - 1 comment so far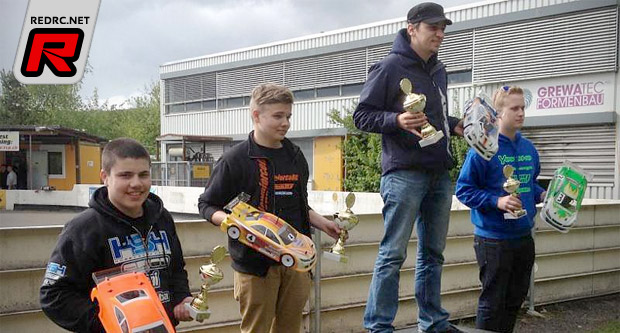 The first round of the Swiss Nationals was held on the very nice race track in Schaffhausen. The drivers had to deal with unpredictable weather conditions over the whole weekend. After two dry and two wet qualifying rounds, it was Mario Rigert who secured pole position in modified class in front of Michele Manzo and Florian Hauser. All three finals which could be raced under dry conditions saw a start to finish victory for Mario Rigert. Second and third place overall went to Fabian Widmer and Florian Hauser.
Tuesday, May 21, 2013 - add a comment

Having originally passed on their chance to host the IFMAR Worlds next year due to being unable to find a suitable venue willing to host the championships, ROAR got a second chance and has today announced that Full Throttle Raceway in Kissimmee, Florida will host the 2014 ISTC Worlds.
ROAR would like to first thank IFMAR for allowing us to make a second go at hosting the 2014 Electric On Road World Championships. In doing so they have made it possible for ROAR to keep this event in the ROAR Bloc for 2014. We would also like to Thank all of the racers and track operators for their support in bringing this event back. We had but a short window in which to get potential bids in and it was a very tough choice for the Ex comm as all the Facilities where equally capable in holding this prestigious event however we could only pick one. With that being said we would like to congratulate Full Throttle Raceway in beautiful Kissimmee Florida as the host track for the 2014 Electric On Road Worlds. Stay tuned for more updates on this event.
Source: ROAR [roarracing.com]
Monday, May 20, 2013 - 2 comments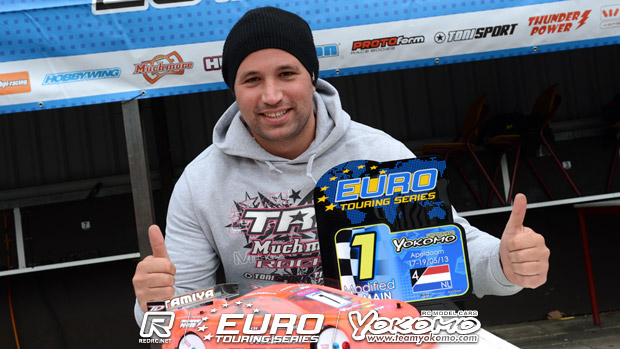 Marc Rheinard has claimed his first ETS victory for 12-months, the German taking his third consecutive Apeldoorn win which is where the 3-time former World Champion last stood on the top step of the podium.  Dominating the second leg of the A-Main ahead of team-mate Viktor Wilck, who didn't mount the much anticipated challenge, the win maintains Tamiya's 100% winning record at the Dutch track, which has now hosted the race 4-times.  Behind the Tamiya 1-2, Team Yokomo's Ronald Volker completed the Top 3 with the defending champion and Wilck now set to battle it out for what could be a crucial second place in terms of the championship standings with two rounds still remaining.
View our complete event coverage here.
Sunday, May 19, 2013 - add a comment