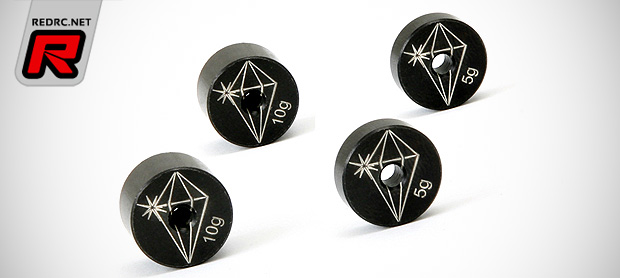 Brilliant RC is a new brand that will offer a range of high-quality accessories and aftermarket parts for nitro and electric cars as well as RC helicopters and other RC categories. First up are the Brilliant balance weights that allow to fine-tune the weight distribution of any RC car. The weights sport a diameter of 14mm and a height of 4.4mm (5g) or 8.7mm (10g) respectively and they feature the diamond-shaped Brilliant logo and weight engraving for easy identification. While the 10 gram version offers threaded mounting holes to fix it using a M3 screw or to use it as a nut, the 5 gram variant comes with a plain 3mm hole so it can be used sandwiched under a 10g weight or fastened using a M3 screw and a locknut. The balance weights come in a set of two 5 gram and two 10 gram weights.
Click here to view another photo
Friday, May 22, 2015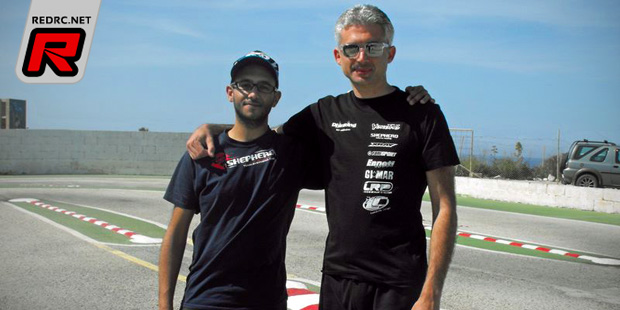 Recently Roberto Migneco managed to dominate both round 4 and 5 of the 1/10 Nitro Touring Maltese National Championship. Driving two flawless finals with tone-to-tone wins he scored the maximum points with the help of his trusted mechanic and pitman Edward. The 6th and final round of the championship will be race in June with Roberto having the best chanced to be crowned as the 2015 champion.
Source: Shepherd [team-shepherd.com]
Friday, May 22, 2015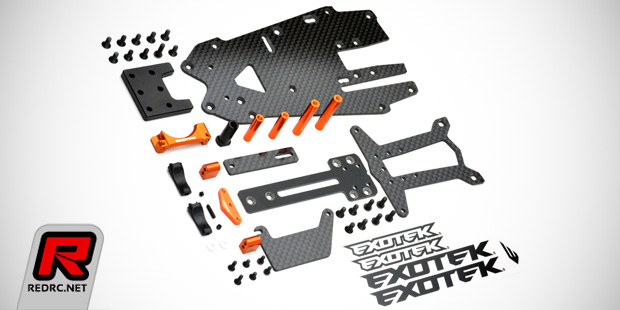 Exotek introduce a range of option parts for the HPI Racing Micro RS4 in the form of the XPro chassis conversion, front steel CVD axles and an alloy front spool. Starting with the conversion kit, the set's race-inspired design utilises micro servos and LiPo packs for true 1/18th scale micro style performance and looks. It makes use of 1.5mm USA-made carbon fibre for lighter weight and factory racing looks and includes a 1.5mm fibre glass T-plate for improved rear suspension flex and handling. The chassis allows to run 140mm or 150mm wheelbase settings with the T-plate being mounted via a steel block. The weight of the block also adds weight to the rear end for better handling with lighter micro sized LiPo batteries. Furthermore the set includes secure adjustable alloy servo mounts for use with micro-sized servos, it comes with a machined alloy front suspension arm pin holder and also an adjustable ESC tray that also serves as the micro battery strap.
Click here to continue reading
Friday, May 22, 2015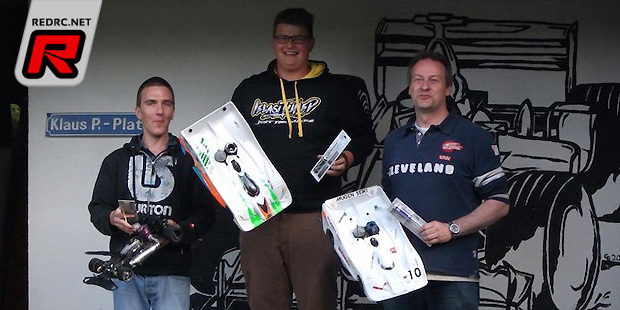 The opening round of the Local Champions Tour, a new race series in the South of Germany, was held at the Türkheim track in the four on-road classes of 1/8th Nitro and Electric as well as 1/10th Nitro and Electric. Due to a not-so-perfect weather forecast only 31 drivers attended Saturday's practice and overnight rain made for a wet track on Sunday morning. The track conditions only allowed for two qualifying rounds followed by bump-up finals and triple 15 minute A-mains, a new race format that combines both nitro and electric rules. At the end of the day Tobias won the 1/8th Nitro class from Bastian Gramlich and Alexander Bremberger. The 1/8th Electric class was won by Alex Kestler, the 1/10th Nitro win went to Philipp Kieble and 1/10th Electric had Thomas Werner walking away with the overall victory. Round 2 of the series will be held in Rötz on the 27th and 28th of June.
Click here to view the other podiums
Thursday, May 21, 2015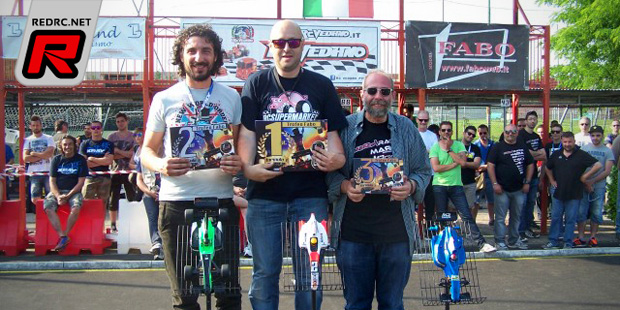 The Italian Faboweb Trophy was held with 75 drivers in attendance and in the Formula class it was Davide Carbone who would win the race from TQ holder Paolo Bottignol. Roberto La Prova completed the podium by coming in 3rd.
Click here to view the final result
Thursday, May 21, 2015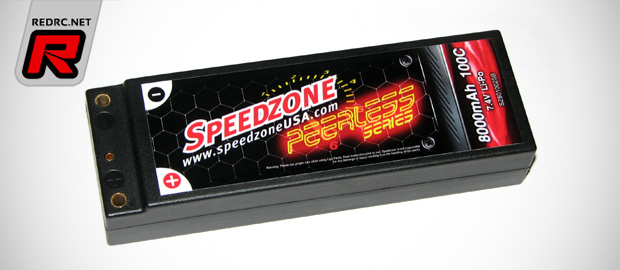 Speedzone have released the latest versions of their Peerless series LiPo battery packs. These packs come in standard 1S, 2S and 2S Shorty dimensions and meet ROAR, EFRA, BRCA, and IFMAR specs. Both the 1S and 2S packs are 8000mah and weigh 158g and 330g respectively while the shorty pack is a 5200mah offering with a weight of 222g. With the high capacity, these 100C hardcase packs offer higher run times without compromise to average voltage or resistance and they make use of standard 4mm connectors.
Click here to view the other new batteries
Thursday, May 21, 2015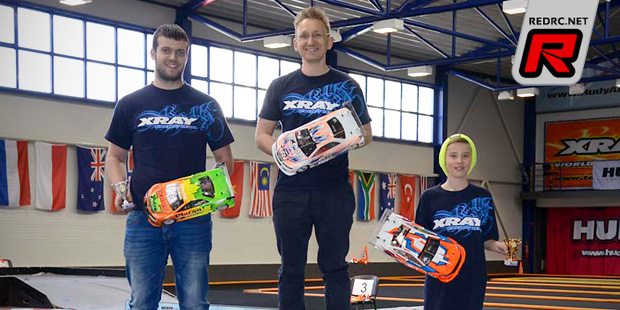 The 5th round of the Slovakia Cup was held at the World-renown Hudy Racing Arena in six different electric on-road and off-road classes. In the Touring Car Modified category Martin Hudy set the pace in front of David Nemcek who fought with Oliver Havranek for the 2nd place. The A-mains then were a pretty easy affair for Martin who brought home the win on his home track in front of David and Oliver.
Click here to continue reading the report
Thursday, May 21, 2015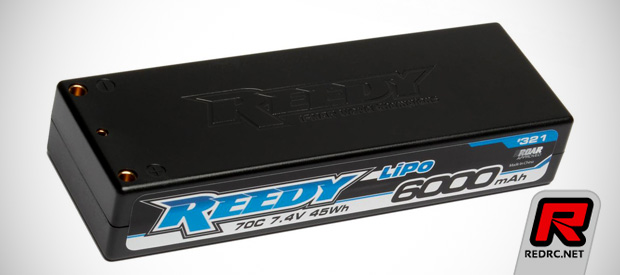 Reedy's new 6000mAh 70C competition LiPo battery is intended primarily for touring cars where capacity can be sacrificed in exchange for lighter weight and increased power output. Lighter weight allows for greater flexibility when adjusting weight distribution while maintaining the correct minimum overall weight. The pack offers increased power output thanks to a high average discharge voltage and low internal resistance which makes the battery interesting for Stock racers while Modified racers will enjoy the added power as well. The battery meets ROAR, EFRA, BRCA and IFMAR specs and it comes with 4mm socket connectors to keep the power-robbing resistance to a minimum.
Source: Team Associated [teamassociated.com]
Thursday, May 21, 2015