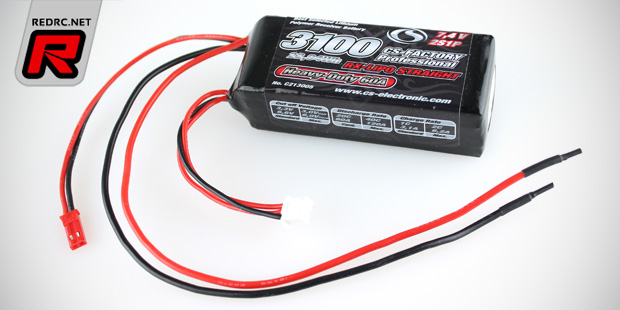 New from CS-Electronic and made for the use in large scale vehicles is the 7.4V 3100mAh Heavy Duty receiver battery pack. Measuring 88×34.5x26mm and weighing in at 150g the battery is ideal for a range of touring cars, buggies and trucks and it comes pre-wired with a BEC plug, XHR balancer port and two long power wires that allow to install your preferred power connector. The 2S LiPo configuration allows the direct use with high voltage compatible receivers and servos and the battery is available now.
Source: CS-Electronic [cs-shop.de]
Monday, December 22, 2014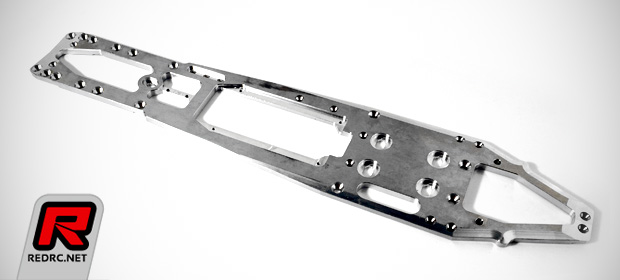 New from FVSS and Project RC comes a low-grip chassis plate for the Shepherd Velox V8 EC as well as a front body stabiliser set. Starting with the chassis, the part was designed in cooperation with Francesco Tironi to improve traction on low to medium bite tracks and for races that do not allow the use of tyre additives. Machined from Ergal 7075 material the chassis is a direct replacement for the stock part.
Click here to continue reading
Monday, December 22, 2014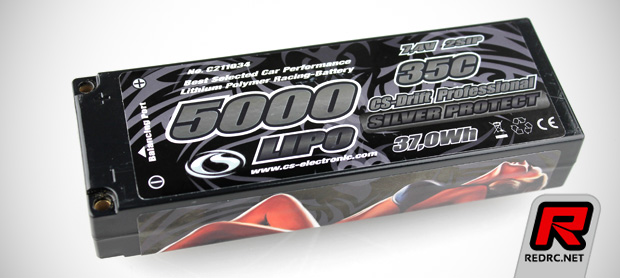 German company CS-Electronic introduce the CS-Drift 7.4V 5000mA 35C LiPo battery pack. Built from high-quality cells that use Silver Protect technology for improved security the battery is good for up to 70C burst discharge rates, making it ideal not only for RC drift applications. The design of the hardcase allows to access the 4mm tube-type connectors from the top and bottom side and the battery comes with a pre-wired charging and balancing harness.
Source: CS-Electronic [cs-shop.com]
Monday, December 22, 2014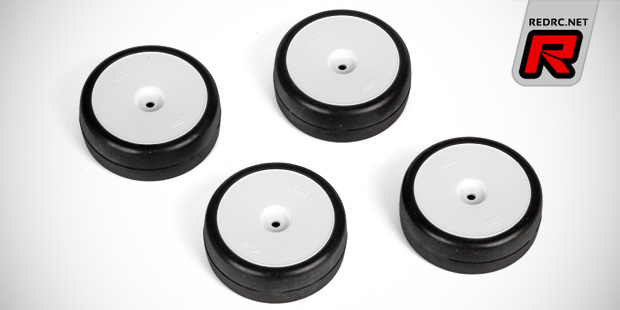 Graupner introduce the GM-Racing Evo Action pre-glued touring car rubber tyres. The belted tyres will become available as Evo 32 shore variant with a blue indoor insert and as harder Evo 36 shore type with medium hardness inserts. The pre-mounts come on white disc rims and as sets of four tyres.
Source: Graupner [graupner.de]
Monday, December 22, 2014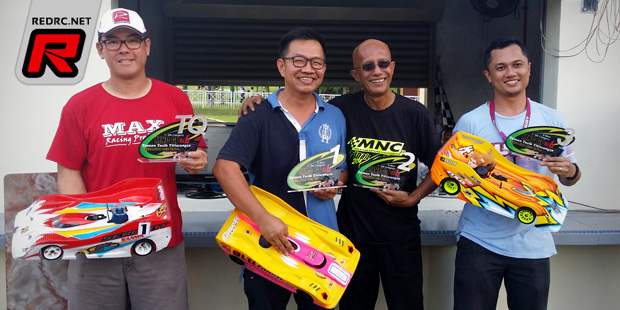 The final round of the Malaysia National Nitro On-road Championship was run at the Taman Titiwangsa Circuit. In the 1/8th category Serpent driver Nick Chong took the TQ spot but it was Kimie (Capricorn) who took the early lead in the final, closely followed by Haji Jusri (Serpent). Later Kimie had to pull out of the race, handing the lead to Haji but he had to come in for a tyre change around the 20 minute mark which allowed Nick Chong to jump into the lead but halfway into the race a broken steering servo stopped Nick which allowed Yee Kok Leong (Serpent) to eventually take the win from Serpent team mate Haji Jusri and Neil (Xray).
Source: Serpent [serpent.com]
Monday, December 22, 2014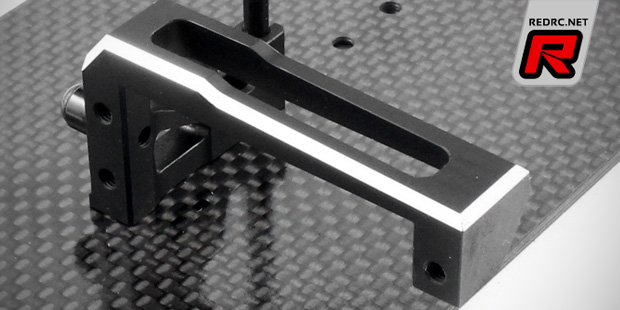 Radtec RC now have a 1-piece servo mount for the Yokomo BD7 2014 and 2015 available. Made from machined 7075-T6 aluminium and coming black anodised and with machined silver edges the mount attaches to the chassis using three screws for a solid fastening even when the going gets tough. Incorporated into the design is an antenna mount and a battery stopper screw.
Click here to view more photos
Monday, December 22, 2014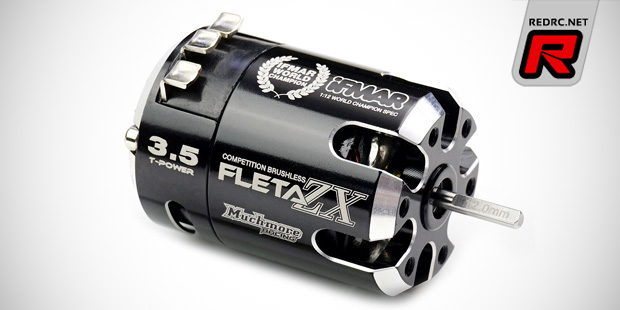 Muchmore introduce the Fleta ZX 3.5T 1:12 World Champion Spec brushless motor built to the same specifications as used by Marc Rheinard to win the 2014 IFMAR 1/12th scale World Championship title. Housed in a full aluminium can with large airflow holes the motor features a redesigned stator and 12.0mm rotor to make for higher RPM, a super-mild power curve and a low running temperature. The rear timing end plate sports a specially designed protector for the sensor wire and connector that saves all parts from harm.
Source: Muchmore [muchmoreracing.net]
Monday, December 22, 2014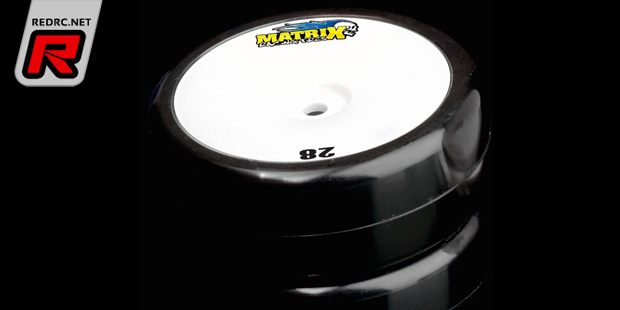 Matrix have a new line of touring car rubber tyres available for both carpet and asphalt racing. The carpet-specific tyre is available in 28 shore and 32 shore hardness while the asphalt tyre come in harder 34, 36 or 40 shore rubber. All tyres are available pre-glued on white disc rims and they are built using moulded double hardness inserts while the shore hardness is printed on the outside of the rim for easy identification.
Source: Matrix [matrixtires.it]
Sunday, December 21, 2014