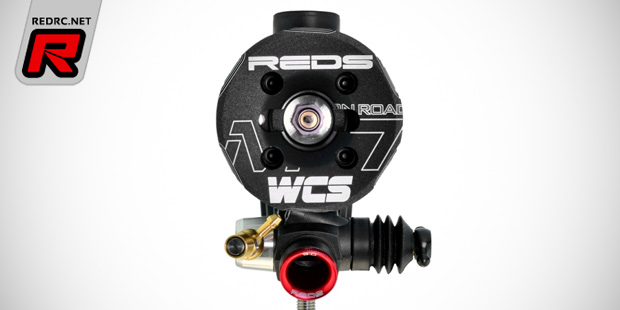 New from Reds Racing is the new  M7 World Cup S V2.0 3.5cc 1/8 on-road racing engine. Optimised and featuring the newest technology to guarantee the best performance and reliability the M7 World Cup S has been provided with a new flat piston and a new combustion chamber which allow to increase torque. The new flat piston guarantees additional power at low and medium RPM while offering optimised fuel consumption. The WCS is also one of the lightest engines in its category thanks to a redesigned cooling head and due to a new combustion chamber and back-plate design. The WCS is hand-tuned by Mario Rossi and comes with a silicone-filled, balanced and tuned crankshaft, rear ceramic bearing, and RDC hard-coated backplate. Before leaving the factory each engine is hand inspected and compression checked by Mario Rossi for maximised performance. On top of that there are also already broken-in engines available.
Click here to view more photos
Friday, February 27, 2015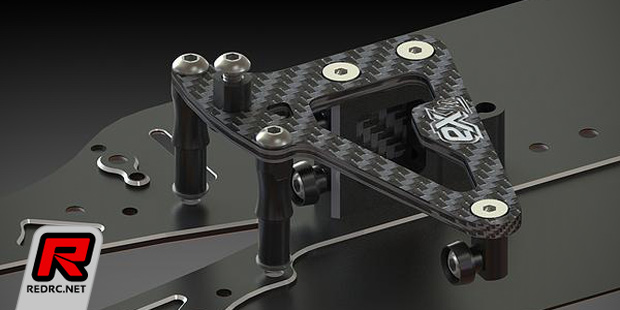 Excellence Laboratory is busy introducing more option parts for some of the most common electric touring car kits. Following first renderings of a floating steering and servo mount for the Xray T4 earlier this week EX Lab now also announce the trick part for Yokomo's BD7. The floating steering assembly is designed to remove the steering bellcrank posts from the main chassis which leads to a softer flex setting and less influence of the chassis flex on the steering geometry during cornering. It is understood that the set will include new inner and outer servo mounts, a redesigned upper carbon fibre plate, alloy steering posts and an additional post to connect the steering plate with the top deck for additional chassis hardness settings.
Click here to view another photo
Friday, February 27, 2015

Xray has announced that the multiple Italian Champion Francesco Martini has re-signed with the Slovakian manufacturer for the 2015 season. Francesco is an extremely dedicated touring car racer and an important member of Xray's R&D team as he was involved in the development of the T4 platform as well of the X1 formula car. Francesco says:
I am very happy and thankful to continue my collaboration with the Hudy family. In the last year I was able to work directly on a new X1 platform development and this has been for me the greatest RC experience. Being direct involved in the entire development process from design stage through very long and exhaustive prototype testing until final production has been a great journey that I have enjoyed and that allowed me to experience how passionate, professional and dedicated everyone at Xray is with Martin in the lead. With my involvement into R&D I am fully motivated to continue our work on the further development and I am very honored to be part of this great team. I am available to anyone with any questions concerning the X1 so do not hesitate to see me.
Click here to view Francesco's Xray driver profile video
Friday, February 27, 2015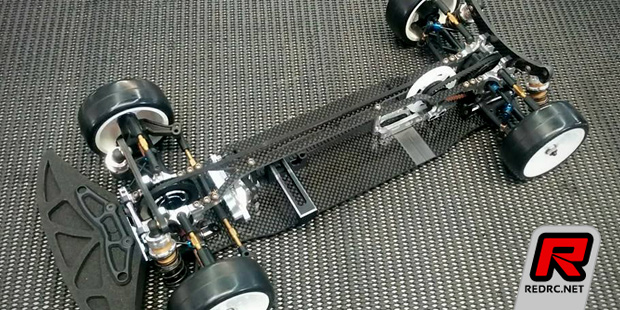 Destiny is a new brand from Japan which is currently working on their first car kit, a 1/10th electric touring car. Being on show at this week's TITC in Bangkok the car looks to be your average 2-belt chassis with transversely mounted motor but it appears the car will feature a newly designed rail-type steering that sets it apart from most of today's cars. Not other features are known yet and we bring you more updates as soon as they surface.
Source: Destiny Japan [facebook.com]
Friday, February 27, 2015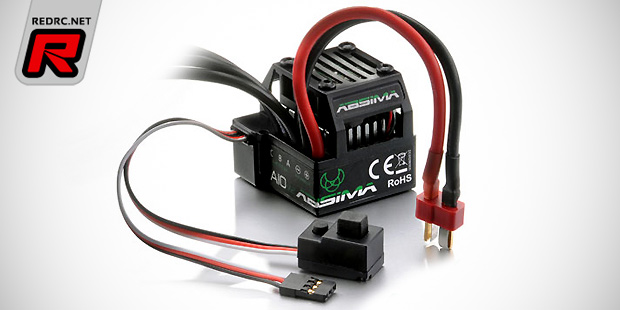 German company Absima introduce the Thrust BL 1/10th brushless speed controller and motor combo set for the use with RTR or entry to intermediate level kits. Starting with the speed controller, the 45A rated ESC is housed in a compact plastic case and it features a large heatsink and an integrated fan unit to reduce the temperature during operation. The 2S-compatible controller offers 8 degree fixed timing, a 6V/2A BEC system and automatic battery detection for NiMH and LiPo packs. The controller comes pre-wired with a T-plug connector and includes a 4-pole 3421kv brushless motor with aluminium heatsink can and pre-wired gold-plated bullet-type connectors.
Friday, February 27, 2015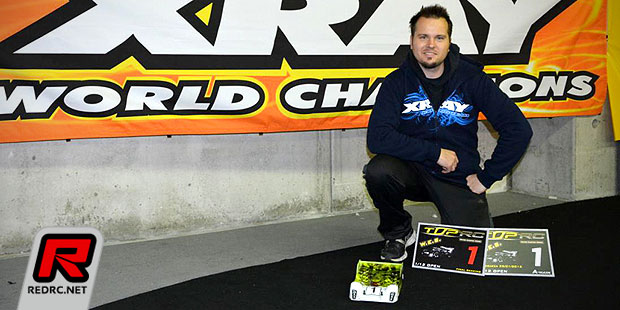 The 2014/15 Winter Electric Series was held as a 3-race series with all three rounds counting towards the overall championship. In the 1/12th Open class former 1/8th scale European Champion Jernej Vuga took the title by TQ-ing and winning all three rounds of the series. Denis Fink came in 2nd while Luka Skolaris rounded out the podium in 3rd.
Click here to continue reading
Friday, February 27, 2015
The fourth round of the Danish DRCMU series was hosted by the Ti-Mo club in Tinglev with 73 drivers from Denmark and Germany in attendance. The 17.5T blinky class attracted a good turnout of drivers and young Jeppe Svendsen took the TQ after the qualifiers but come the finals he started to become nervous and so the first two mains did not went perfect for the Xray driver. In the final and decisive A-main though he got everything together to take the win and with it the overall victory in front of his team mates Bjarke Nyskov and Jens Otto Frederiksen.
Click here to view the final results
Friday, February 27, 2015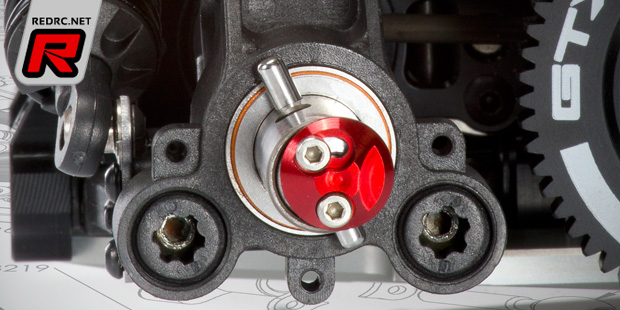 Italian company WRC introduce new quick release wheel mounts for 1/8th on-road cars. The design minimises possible imbalance as associated with conventional lever-type mounts as the WRC system uses a simple aluminium button that sits in-line with the wheel axle when to remove or mount the wheel and once the rim is in place the red alloy disc is pushed to the outside to lock the wheel in place. The system works with all rims brands and is used on WRC's recently introduced GTX 1/8th on-road car.
Click here to view another photo
Thursday, February 26, 2015