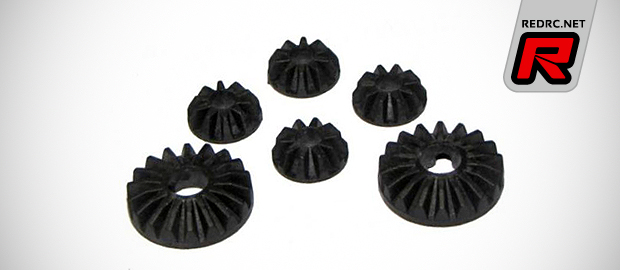 Capricorn have new carbon fibre reinforced gear differential internals available. They contain 50 percent carbon fibre for more durability and improved differential action. Included in the set are two bevel and four satellite gears.
Source: Capricorn [capricornrc.com]
Wednesday, October 1, 2014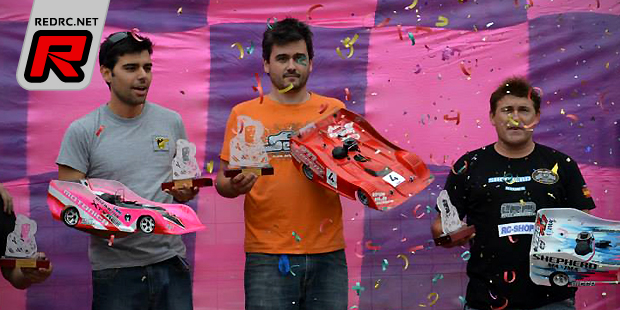 The final round of the Spanish 1/8th nitro on-road nationals was held in Elche. Serpent's Nacho Lopez, who had a difficult season so far, was able to secure his 5th consecutive TQ in the qualifiers making him a hot candidate for the win. In the semi final Nacho suffered a flame out at the start, a stop-and-go penalty for bad refuelling and excessive tyre wear made his car hard to drive in the closing stages so he could only secure the 4th spot on the starting grid for the main final.
Click here to continue reading
Wednesday, October 1, 2014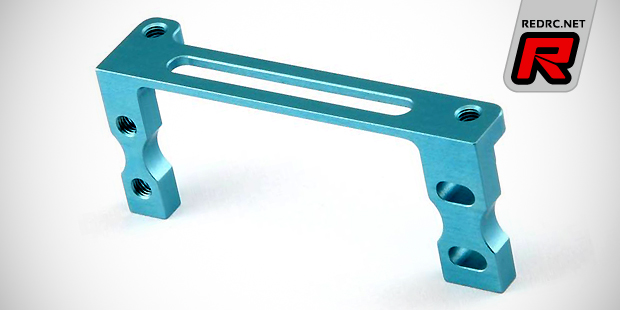 Shepherd Micro Racing release an updated one-piece aluminium steering servo mount for the Velox V10. Due to the new lightweight-design it is about 40 percent lighter than its predecessor. The blue-anodised CNC-machined servo mount is made of high quality 7075-T6 material to provide a sturdy base for the steering servo. This results in a very precise control of the steering movement and optimised handling. Long holes allow the use of different kinds of servo and the necessary fastening material is included.
Source: Shepherd [team-shepherd.com]
Wednesday, October 1, 2014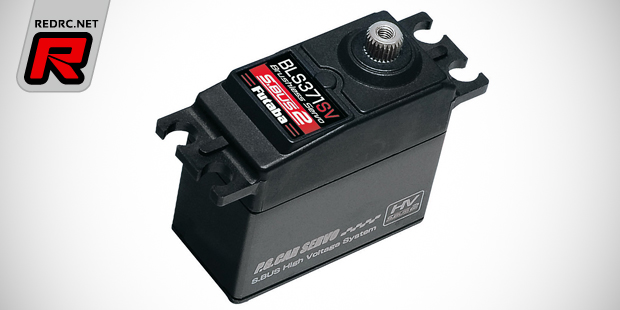 Available now from Futaba are three new high voltage compatible S.Bus2 brushless servos for electric and nitro applications. The BLS371SV (0.10s), BLS471SV (0.07s) and BLS571SV (0.08s) all offer brushless motors, dual bearings, metal gears and they are water sealed making them ideal for on-road and off-road racing alike. While the standard size BLS371SV features a heatsink middle case to dissipate heat better the BLS571SV is a low-profile servo for electric touring car and 2WD buggy applications. All three are compatible with Futaba's S.Bus and S.Bus2 system and programmable through the 4PX transmitter for channels, normal/reverse, dead band, speed, travel and more.
Click here to view more photos
Wednesday, October 1, 2014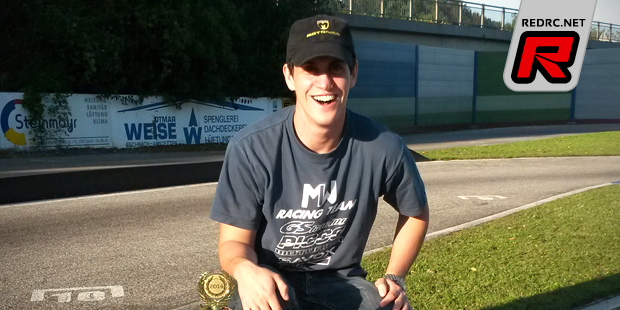 Last weekend saw the final round of the Austria 1/8th scale nitro on-road championships run at the Mac Amstetten track. Motonica team driver Nejc Mihelic had a splendid weekend by taking the TQ for the 45 minute final which he then dominated till the end to take the win. With the victory at the final round he also took the overall Austrian national championship title.
Source: Motonica [motonica.com]
Wednesday, October 1, 2014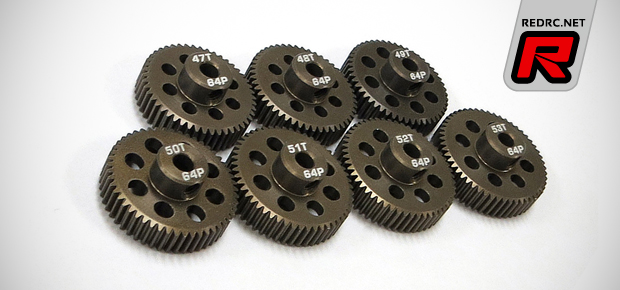 EMR Factory have released their new hard anodised laser engraved 64 pitch pinion sets. Designed specifically for stock on-road racing, each set includes 7 lightweight pinions. They are available in 40T to 46T, 47T to 53T, and 54T to 60T sets and come laser-etched for easy identification.
Source: EMR Factory [emrfactory.com]
Wednesday, October 1, 2014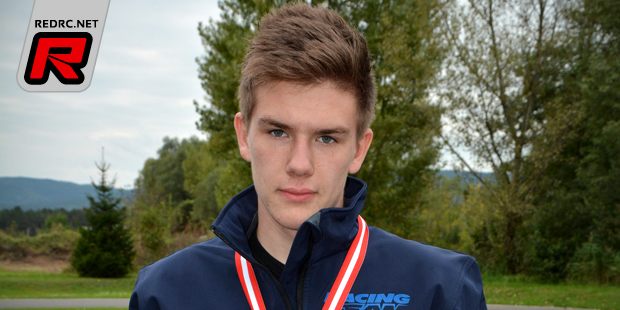 Xray's Jan Popic recently took the Austrian Electric Touring Car Junior Championship title after finishing in 10th place overall. Some missed races due to other commitments prevented him from achieving a better overall result but nevertheless he became the best junior of the 2014 season.
Source: Xray [teamxray.com]
Wednesday, October 1, 2014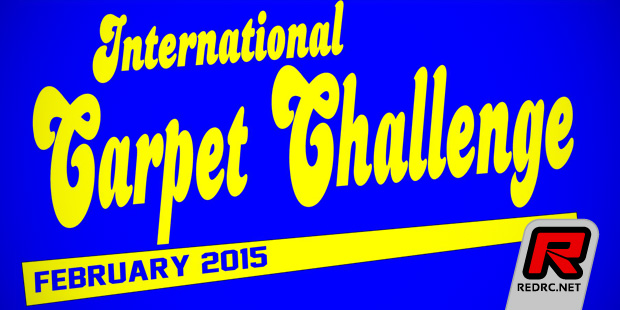 The organisers of the ICC have confirmed that the event will return in 2015. Building on the success of last year's event, which saw the UK's Kyle Branson narrowly beating top German drivers Freddy Sudhoff and Yannic Prumper, the event will return across the weekend of the 20th to 22nd February 2015. The format will remain largely unchanged for 2015, being held at the same location in Essex, South-East England, and organised by the world-famous EWS Team and RC media personality Oli Meggitt. There has been a slight tweak to the classes for 2015 – the Open Modified and HPI Vintage Challenge classes return, but the Stock and Pro Stock classes have been combined into the new Super Stock class – for 13.5T motors with zero timing ("blinky") speed controllers. More details and sign-up for the event can be found here.
Wednesday, October 1, 2014