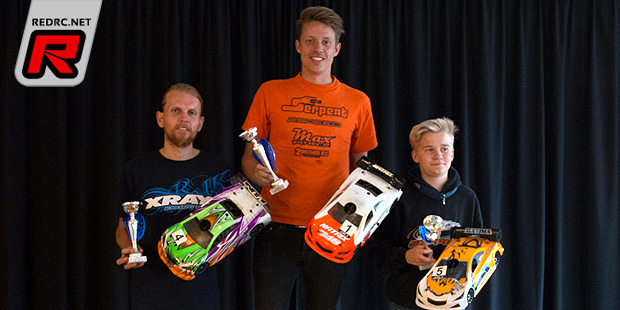 Round four of the Dutch 200mm Nitro On-road Nationals was held at the lovely and recently resurfaced Apeldoorn track with 20 drivers in attendance. Saturday was pretty much washed away and this, in combination with a quickly improving track, meant the fastest qualifying times would be counted in the third qualifier and at the end it was Daan Jacobs (Serpent) who posted the only 20-lap run after being in a class of his own. Shepherd driver Roy Bakker recovered from a series of bad qualifyings by putting his car on the 2 spot in the 3rd qualifier, knocking out young Milan Holthuis. Ultimately John Bruis and Pedro Rombouts put their cars on 2nd and 3rd after the qualifiers. The main final then saw a very clever acting Daan who took the win without being really challenged. Behind him the battle for the remaining podium spots was on between Roy, Milan and Pedro. At first Roy dropped down the order only to recover later on but be then fall back again to make way for Milan who qualified through the semi final and was able to ultimately grab the runner-up spot. Pedro would round out the podium after a decent race.
Thanks to Ruben d'Arco for the report.
Saturday, August 1, 2015
After a long winning hiatus, Daniele Ielasi got back into the victory lane on international soil after taking the win over the Mugen duo of Robert Pietsch and JJ Wang at the recent 1st edition of the Matrix International Championship held at the Tom Racing Circuit in Hong Kong. Proving himself strong since the beginning of the race, not having to worry about fuel consumption as in qualifying, the WRC/Novarossi Ielasi Tuned driver was able to put pressure on the Top Qualifier of the race, Robert Pietsch and take advantage of a contact between the German and a backmarker, taking the lead and keeping his car ahead of the field to take a deserved win over Robert and a recovering JJ Wang. Bad luck for Shinya Shimasaki though, who would eventually save his day winning 1/10th scale.
Click here to continue reading the report
Friday, July 31, 2015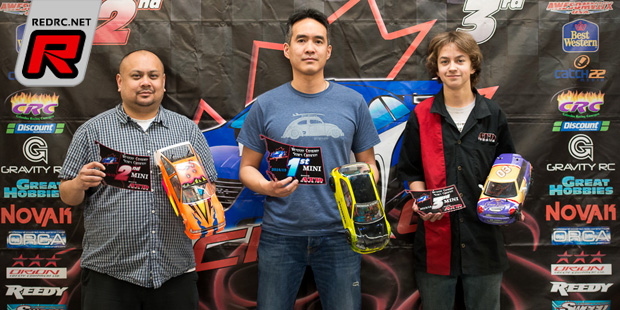 The Western Canadian Indoor Championship Series WCICS have announced that Ivan Chan grabbed the Tamiya Mini Championship this season. Mike San Antonio drove his mini to 2nd overall, and young up and coming racer Brandon Rogers took 3rd.
Source: WCICS [wcics.ca]
Friday, July 31, 2015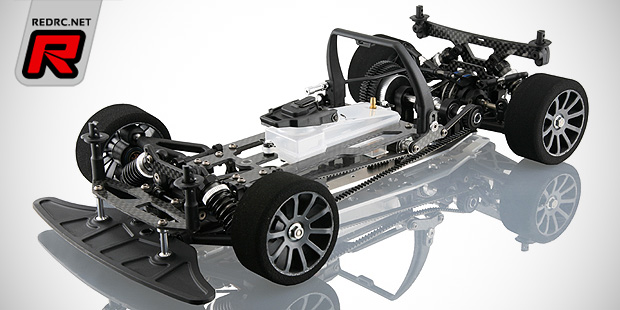 German company Shepherd have announced the forthcoming release of the Velox V10 Pro Black Edition kit. The popular 200mm nitro on-road car is equipped with black anodised aluminium parts instead of the regular Shepherd blue parts, giving the successful platform a new and stylish look. The black aluminium parts will be also available as a complete conversion kit or as single pieces in about two weeks.
Source: Shepherd [team-shepherd.com]
Friday, July 31, 2015

Novarossi have a new nitro glow plug available in the form of the C8TGFB. Designed for the use in 1/8th on-road engines the Tubro-style plug is colder than the respective HB plug and best used in ambient temperature of 10 to 40 degree Celsius.
Source: Novarossi [novarossi.it]
Friday, July 31, 2015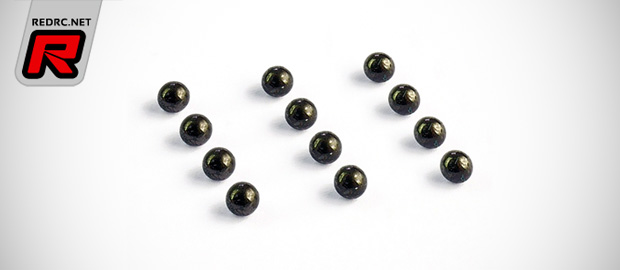 Made to fit most 1/12th and 1/10th scale pan cars are the new premium ceramic differential balls from Muchmore. Crafted to a diameter of 1/8″ or 3.175mm the balls run very true for improved diff action and maximum smoothness. They come in sets of 12 and fit all diff and main gears that make use of 1/8″ balls.
Source: Muchmore [muchmoreracing.net]
Friday, July 31, 2015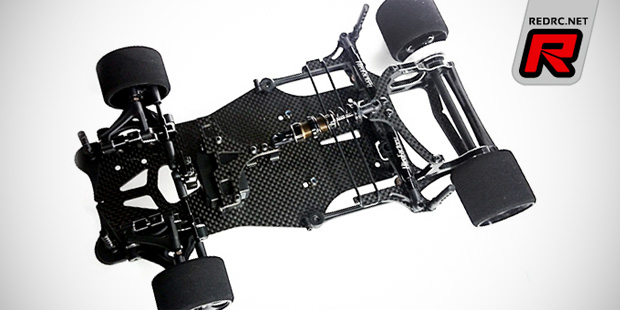 Hiro Factory have introduced the 2015 version of their HRF12X 1/12th scale pan car. Available as complete kit or conversion kit for existing HRF12X cars the 2015 spec kit features a redesigned main chassis plate made from US-made high-quality carbon fibre. It is meant to have optimised flex characteristics which is further helped by the new floating servo mount that makes for perfect chassis symmetry and improved left-to-right handling. The chassis also allows for several battery positions including a forth and back placement and a new side link position creates a 4WS effect for more agile handling if needed. Included with the kit also come several 7075 aluminium parts including the front bulkhead, upper arm mount, turnbuckles, damper mount, motor mount and hubs. The kit is rounded out by a large volume, hard-coated aluminium centre shock absorber.
Click here to view more photos
Thursday, July 30, 2015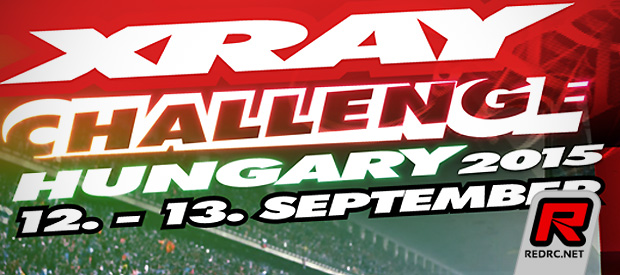 The Xray Challenge Hungary will be held on the weekend of the 13th of September at the PECS track in several electric and nitro on-road classes including Modified, 13.5T Boosted and 17.5T Blinky. The nitro categories will see large scale and 1/8th racing as well as EFRA and Stock 200mm classes. More information and the registration can be found here.
Thursday, July 30, 2015