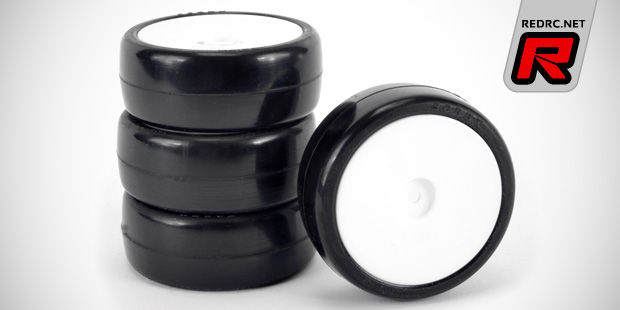 UK Sorex distributors Schumacher introduce the new and improved Sorex 28 carpet tyre. The new construction with the Schumacher developed Black foam insert, Sorex 28R tyre and Revlite wheel is meant to offer great traction and acceleration and the new insert has been developed to give more even wear rate and improved consistency, meaning more runs at a high performance level compared with the popular 28JB tyre. Schumacher Racing have an automated in house gluing process which accurately controls the glue flow rate and quantity.
Source: Schumacher [racing-cars.com]
Tuesday, September 2, 2014
Vampire Racing's popular Lithium-Ferrite receiver battery packs are now available in a 2014 edition. Coming in industry standard "straight" or "hump" pack dimensions the 2S packs with a voltage of 6.6V allow the direct use with standard voltage receivers and servos without the need for a voltage regulator as 7.4V LiPo packs do. The straight pack makes use of 1600mAh cells while the hump pack comes built from high capacity 1900mAh cells. Both packs are pre-wired with XH balancer connectors and a JR/Futaba compatible universal plug.
Click here to view the other new battery
Tuesday, September 2, 2014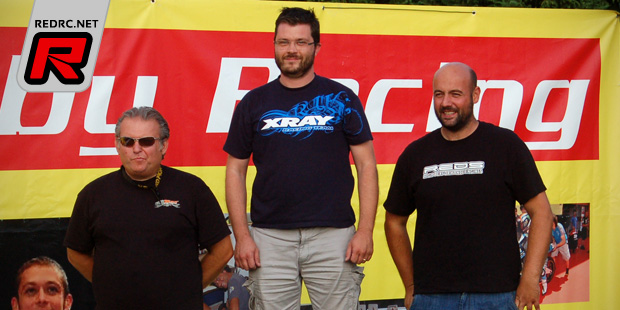 The AS Hobby Racing Grand Prix took place in Brescia this past weekend. In the 1/8th Expert class it was Claudio Codazzi (Xray/Max Power) who scored not only the fastest lap times but he also won the race ahead of Massimo Fantini (Serpent/Max Power) and Davide Masari (Mugen/Reds). In the second 1/8th class Mattia Bassi (Serpent/Max Power Chef Engines) came out successful in front of Germano Menghini (Serpent/Reds) and Marco Bianchi (Mugen/Max Power Chief Engines).
Click here to view the second 1/8th class podium
Tuesday, September 2, 2014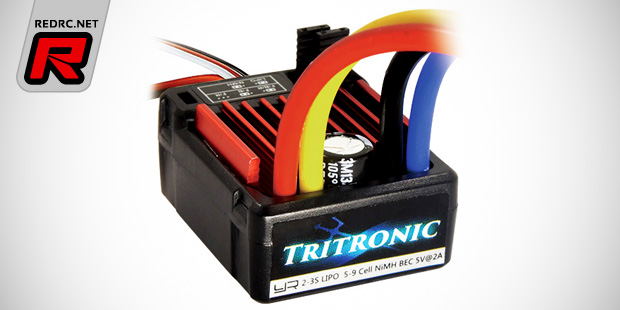 Along with the release of their Hackmoto V2 brushed motors Yeah Racing also introduce a suitable speed controller in the form of the Tritronic 60A ESC. Made for 1/10th scale applications with 2S to 3S LiPo packs or 5 to 9 cell NiMH batteries the speed controller features dust and water protection, a 5V/2A BEC system, and three running modes including FWD/Brake and FWD/Brake/Reverse. With its 60A rating the speedo allows to run brushed motors down to 12T with a 2S LiPo pack and it will become available separately or as a combo set including a Hackmoto V2 brushed motor.
Source: Yeah Racing [yeahracing.com]
Tuesday, September 2, 2014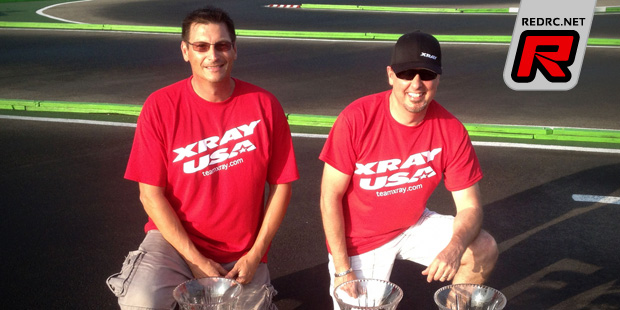 The 2014 Great Lake Challenge in Toledo, Ohio had a nice turnout of 130 entries between four classes. The 1/8th final was very exciting for the first half of the race. Paulo Morganti was leading with Ralph Burch in second only one second behind. Ralph came in for his tire change around the 23 minute mark and the stop went fairly smooth. A few laps later Paolo came in for his tire stop and would never make it back on the track. After Paolo went out, Ralph was never challenged again and was able to just cruise around and take the 1/8th final.
Click here to continue reading
Monday, September 1, 2014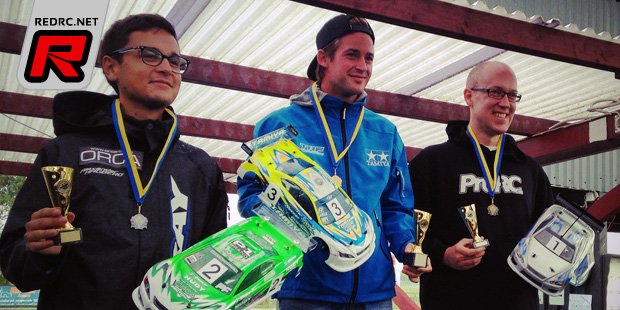 The Swedish on-road nationals were held at the Staffanstorps HS track in rainy weather conditions like they affected many European races during the weekend. Qualifying saw Jonas Andersson taking the TQ honours from Alexander Hagberg and Viktor Wilck.  The opening A-main then had Viktor Wilck walking away with the win from Alexander Hagberg. Pole-sitter Jonas Andersson came in 3rd.
Click here to continue reading the report
Monday, September 1, 2014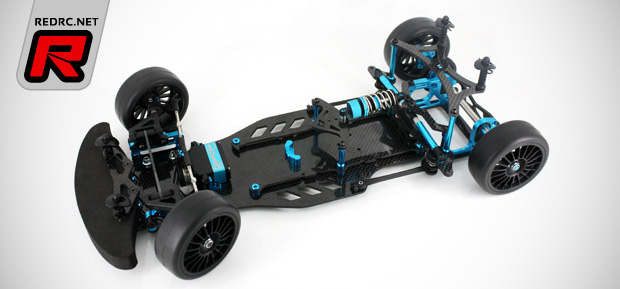 New from Teamsaxo comes the GT-500 1/10th pan car kit for rubber tyres. The rear wheel drive chassis is basically a World GT car but tweaked towards the use of standard touring car wheels in combination with 190mm touring car bodies. The car is based on a carbon fibre chassis that accepts both standard and shorty LiPo packs and it features a large volume centre shock absorber, dual tube side dampers and a highly adjustable front end. Also included in the kit, that will become available in mid-September, is a heavy-duty ball differential and a steel rear axle.
Click here to view more photos
Monday, September 1, 2014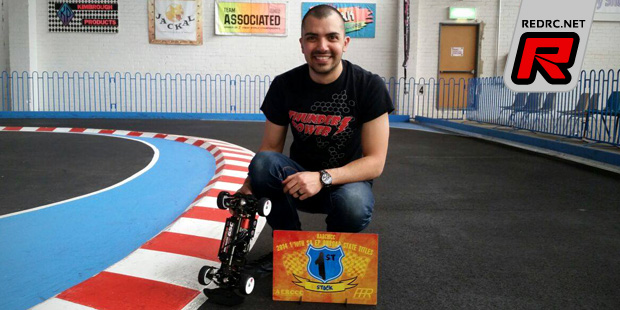 Tom De Nardis brought home the touring car Stock class win at the 2014 South Australian titles. After taking TQ the Awesomatix driver secured himself the overall win early by winning the first and second A-main, allowing him to sit out A3. Brad Portelli came in 2nd while Scottie Cameron completed the top 3 result.
Source: Awesomatix [awesomatix.com]
Monday, September 1, 2014