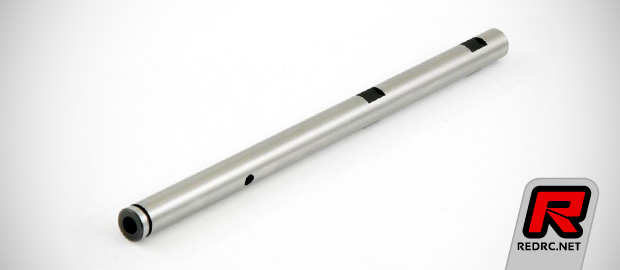 Shepherd introduce a new lightweight 2-speed shaft for all Velox V10 vehicles. The shaft is hollowed to reduce weight and rotating mass by about 30 percent, resulting in improved acceleration. Machined from premium steel the part is heat-treated and ground for maximum precision and a smooth ball-bearing fit without sacrificing durability.
Source: Shepherd [team-shepherd.com]
Wednesday, August 27, 2014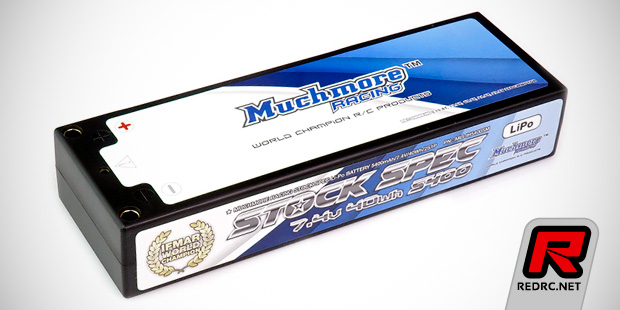 Muchmore introduce the Stock Spec 5400mAh 2S LiPo battery pack for 1/10th touring car and buggy racing. Offering a high capacity and maximum voltage output the battery is ideal for 13.5T to 27.5T stock racing classes. The hardcase battery sports dimensions of 138.3×46.3×25.2mm and weighs in at only 280g.
Source: Muchmore [muchmoreracing.net]
Wednesday, August 27, 2014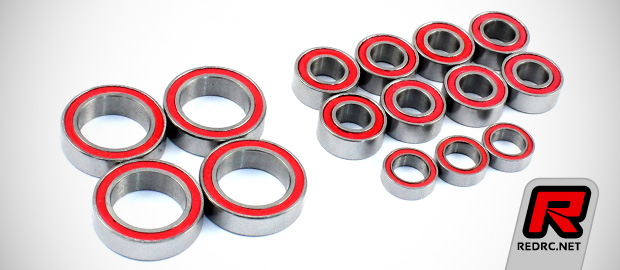 Roche RC have released a new bearing set for the Yokomo BD7-2014. The set contains high quality red seal ceramic bearings for reduced drivetrain drag and higher efficiency and includes four 10x15x4mm, eight 5x10x4mm and three 5x8x2.5mm ball races.
Source: Roche [roche.hk]
Wednesday, August 27, 2014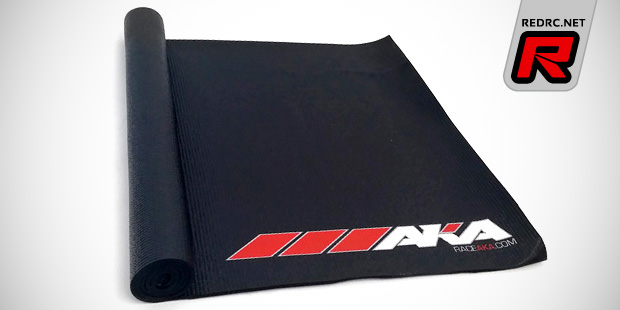 Available now from AKA is this rubber pit mat that helps to protect your pit table while making it look clean and sharp at the same time. The mat measures in at around 120x60cm, it is made of durable 3mm PVC which is chemical and water resistant, easy to clean, and it features an AKA graphic in the bottom right hand corner.
Source: AKA [raceaka.com]
Wednesday, August 27, 2014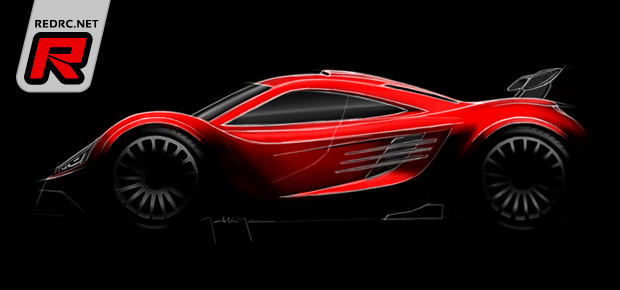 MCD Racing have released a first teaser image of their forthcoming XS-5 large scale super car. Based on the successful RR5 off-road car the kit is meant to kick off a new MCD product line. More information will become available very soon.
Source: MCD Racing [mcdracing.com]
Tuesday, August 26, 2014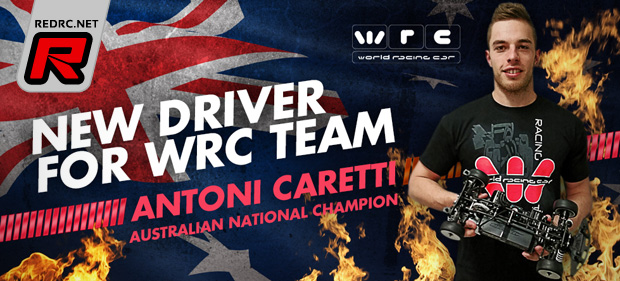 WRC Racing announce that 3-time Australian National Champion, Antoni Caretti has joined their factory team. The 22 year old will use WRC's latest electric touring car kit during his upcoming campaign that includes international races such as the World Championships and the IIC, and he has the following to say about the deal:
Firstly I would like to thank Ari Bakla from HEI for the past year with Xray. I had my best year if racing and it has given me many new opportunities as I move on in my racing career. I am really looking forward to working with Raffaele Tolotta, Mr. Ghiotto the president of WRC and want to thank them for this opportunity. I am looking forward to attending the World Championships and IIC in October this year.
Source: WRC [wrc-racing.com]
Tuesday, August 26, 2014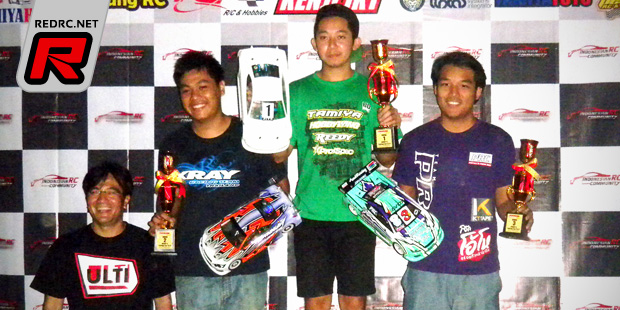 The annual Indonesian Merdeka Race was held at the JITC Senayan track in Jakarta, Indonesia. The race, that is run to celebrate the Indonesian Independence day, attracted a total of 140 entries from Indonesia, Thailand, Singapore and Sweden who competed in the primary class of 13.5T boosted touring car, a class that attracted some 70 drivers alone. After five rounds of qualifying Nicholas Lee took the TQ spot in the 13.5T boosted class from Bowie Ginting and Trin Nunggai who completed the top 3.
Click here to continue reading
Tuesday, August 26, 2014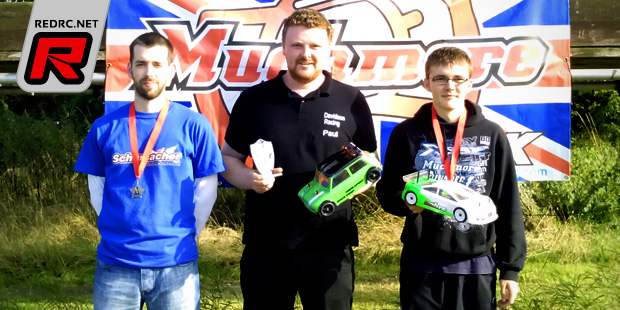 The 2014 Muchmore UK GP Series overall championship concluded this weekend with the Carlisle club hosting the final round of this long established series which started in July with the Stonehaven circuit hosted the first round. As well as the Modified and 13.5T Pro-Stock classes, two classes that have proved successful in introducing younger club drivers to the regional and national circuit were also being raced, these being a Spec motor class and a Mini class.
Click here to continue reading the report
Tuesday, August 26, 2014