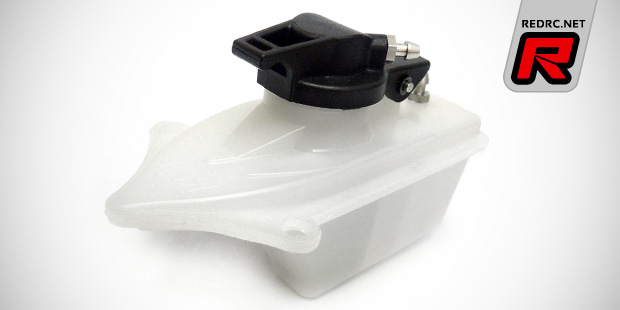 KM have a new option part for the H-K1 Evo3 200mm nitro on-road car available in the form of this fuel tank. It offers a stronger spring for the cap, a new internal fuel filter and a reinforced tank body and cap mount. Also new is a cap pivot pin that now sports an E-clip support. The tank is a direct replacement for the stock part.
Source: KM [km-rc.com]
Wednesday, July 30, 2014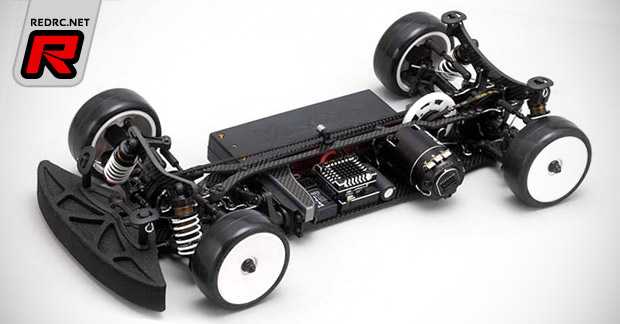 Yokomo Europe introduce the limited edition BD7-2014 ETS Champion kit. Based on the standard Black Edition BD7-2014, the kit is issued to celebrate the 4th back-to-back Euro Touring Series title and it comes with a load of option parts such as C-clip front double joint driveshafts, rear aluminium 44mm dog bones, a graphite front body mount support, a special black colour aluminium servo mount, a titanium-coated main gear shaft, a super-precision bearing set, aluminium belt tension adjustment cams and hard-coated self-lubricating shock ball ends. The kit, that is limited to 25 pieces, is rounded out by a titanium turnbuckle set, a luxury packaging and a transportation bag, both of which are marked with a serial number. The kit will become available from beginning of August. Please note that above image shows the standard edition car.
Source: Yokomo Europe [teamyokomo.eu]
Wednesday, July 30, 2014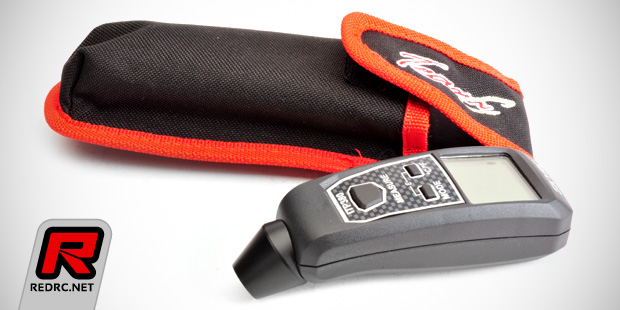 Team C now have an infrared temperature gun available. The device offers a large LC display and a specially shaped sensor head that helps to insert the gun into the engine's cooling head for precise temperature measurement in the glow plug area. While being of good use for nitro racers, the gun also comes in handy to control the temperature of electric motors and speed controllers as well as tyres and electric equipment. The gun comes with a handy Team C branded transportation bag.
Source: Team C [teamcracing.net]
Wednesday, July 30, 2014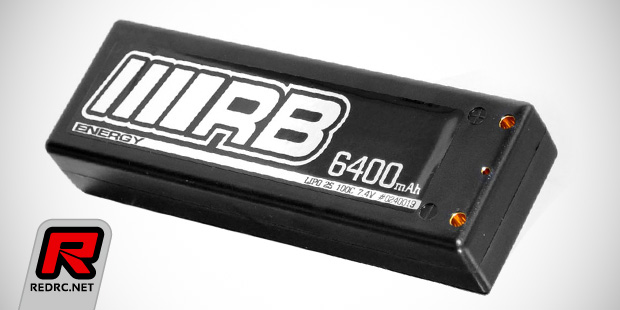 RB have two new Energy range high-performance hardcase LiPo battery packs available in the form of a 2S and a 4S pack. Both are made from 6400mAh cells with 100C discharge rating and they come in plain black cased with chrome RB stickers. The 2S pack measures 138x46x25mm and is equipped with 4mm connector tubes while the 4S pack measures 137x46x49mm. The latter is ideal for 1/8th applications and comes pre-wires with a balancer connector and a high-currrent Deans-type T-plug.
Click here to view the 14.8V battery
Wednesday, July 30, 2014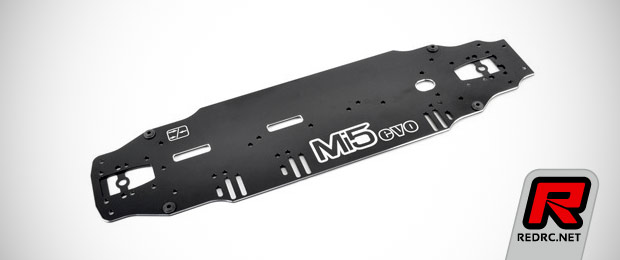 Schumacher have new Speed Secrets option parts for the Mi5evo touring car kit available in the form of a 2mm aluminium chassis, alloy eccentric bushings, alloy wishbone spacers and a centre body post set. Starting with the chassis, the part has been designed for high traction conditions, usually carpet, but can be used on treated tarmac tracks or any other surface with high traction. It provides a stiffer car with a lower centre of gravity for better corner speed and is manufactured from 2mm thick, high quality aluminium, with ground edges to improve the smoothness in cornering.
Click here to continue reading
Tuesday, July 29, 2014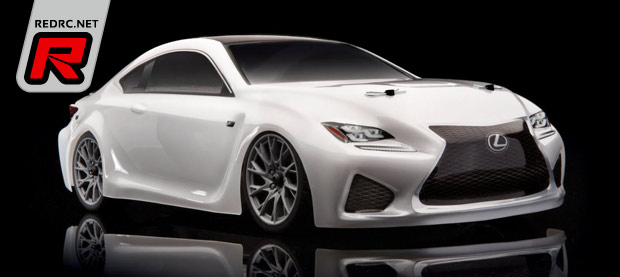 With the Lexus RC F performance coupe Team Associated introduce the next bodyshell variant of the Apex intermediate level 4WD touring car chassis. Built on a shaft-driven chassis, the Lexus RC F replica comes fully assembled and ready-to-run with factory-installed Reedy brushless motor and including a Reedy WolfPack 6-cell battery wired with a high current T-Plug. Additional features include the XP water-resistant speed control and XP 2.4GHz radio system. The front and rear sealed metal gear differentials are connected together with a tough aluminium drive shaft and imperfections in the road are managed by four adjustable fluid-filled, coil-over tuned shocks. The high-grip, treaded racing tires are mounted on scale replica Lexus RC F 20-spoke hex-drive wheels featuring detailed brake rotors and callipers. Topping it all off is the factory-finished Lexus RC F body that replicates every detail of the most powerful of Lexus' production cars.
Click here to view the features and more photos
Tuesday, July 29, 2014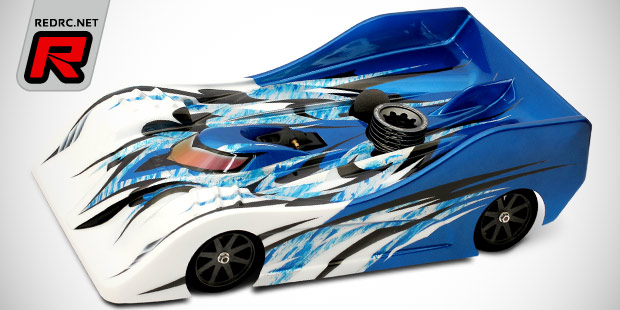 Team Titan introduce the Blitz TS02G 200mm nitro on-road bodyshell, the latest addition to the company's line of GP racing bodies. Coming with a relocated cockpit, similar to the TS02E, the body allows for easier access to the fuel tank for faster pit stops while a redesigned centre vane maximises the airflow around the engine's cooling head. Included with the body, that is made from 1.0mm high-quality polycarbonate, comes a rear gurney flag and side body stiffeners as well as window masks and stickers.
Click here to view another photo
Tuesday, July 29, 2014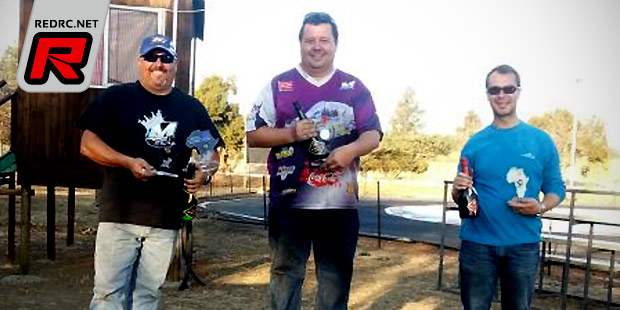 The African cup event was held in Pretoria, South Africa this past weekend. This event was a mixture of gas and electric racing with Harold van Eeden being the top qualifier in the 13.5T class. After some close racing each of the drivers on the podium won one of the 3 finals. In the end it was Marius Stols taking the win from Warrick Atmore and Willie Noordman finishing in 3rd, all three driving Xray cars.
Source: Xray [teamxray.com]
Monday, July 28, 2014