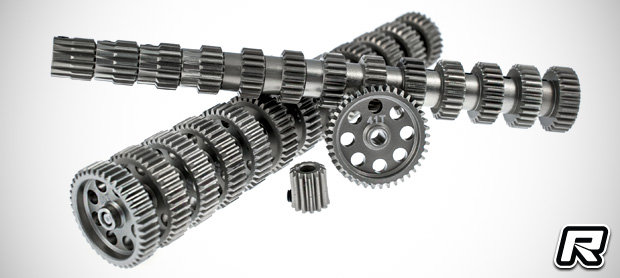 Coming from RC Concept is a range of 48 pitch aluminium pinion gears. Cut from high-quality 7075 aluminium and coming hard-anodised for durability the gears are of a very light weight, making them ideal for stock and modified racing alike. All pinions feature laser-etched size markings for easy identification and the larger ones also sport additional machining for an even lighter weight.
Source: RC Concept [rcconcept.net]
Wednesday, February 10, 2016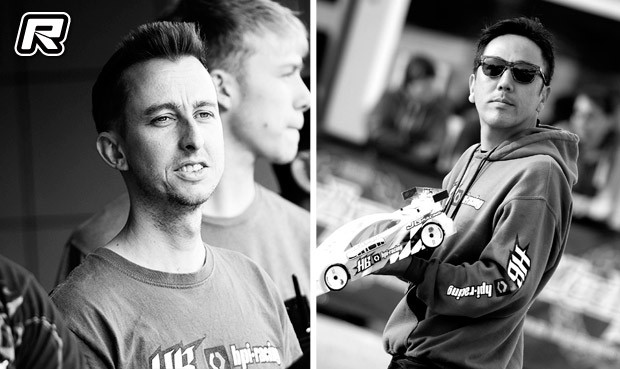 In a shock announcement former IFMAR World and EFRA European Champion, Andy Moore as well as team manager Hiroyuki Kasuya have announced their departure from HPI/HB. Both ended their contracts by mutual consent after being with the company for more than 10 years. The news comes after recent problems with the HPI company, in particular HPI Europe which was put in administration in January and we are sure it is not the last team driver to announce his departure in the coming days and weeks. This is what Andy has to say:
I'd like to inform everyone that I have by mutual consent ended my contract with HPI Inc. I want to especially thank Tatsuro Watanabe, Toshihiko Hara and Hiroyuki Kasuya for their help and support over the years. And of course my team mates and work colleagues both past and present for the great times and lots of memorable moments. During almost 12 years together we've had some fantastic results becoming World Champions, European Champions, National Champions and multiple TITC Champions along the way. I'd like to wish everyone at HPI all the best for the future and look forward to seeing you all at the track soon.
Read the full statement from Hiro here
Wednesday, February 10, 2016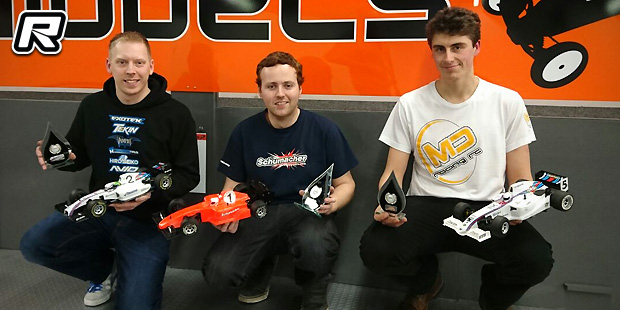 Last weekend's second round of the BRCA GT12 Nationals at MB Models also saw the running of the 1/10th Formula class. The event attracted a total of 34 drivers and at the end it was Andy Murray (Xray) who grabbed the day's win from James Greener (Exotek). MD Racing driver James Wright was able to snatch the final podium spot to round out the top 3 result.
Source: MD Racing [mdracingrc.com]
Wednesday, February 10, 2016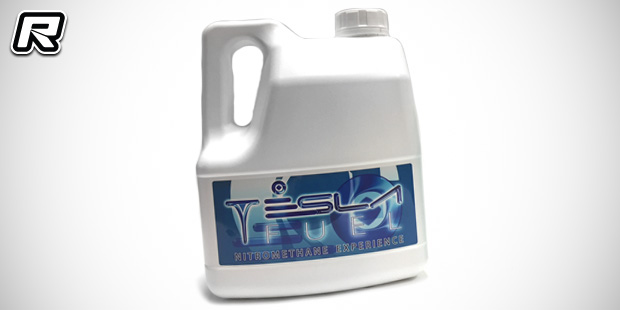 Tesla have introduced their new line of competition fuel that was developed in cooperation with Runner Time. Available in on-road and off-road specific blends with 16 percent or 25 percent nitro the fuel comes in 4 litre cans with child protection caps.
Source: Capricorn [capricornrc.com]
Wednesday, February 10, 2016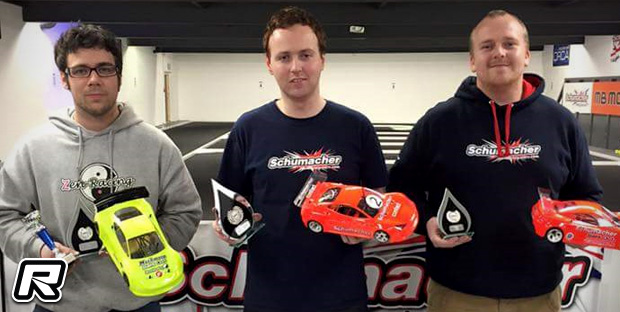 Last weekend saw the second round of the 2016 BRCA GT12 National Championship, at the recently opened MB Models Raceway. With 98 drivers booked in, this event was probably the largest and most competitive race GT12 has ever seen. The winner of national round 1, Adam Catchpole (Zen) put in a fantastic run to take the pole position, with Schumacher''s Andy Murray less than a second behind. James Hart (Schumacher) completed the top 3 on the grid. The A-final saw a spectacular race up front, with Adam and Andy pulling out a gap to the rest of the field as they carried out an intense battle. All eyes were on the battle to see Andy showing much improved form and putting pressure onto the current national champion. This continued until around the half way point when the tiniest mistake from Adam allowed Andy a way through. This battle thrilled the large crowd for the rest of the 6 minutes. Ultimately Andy took the win, his first national victory in GT12, just ahead of Adam. James Hart (3rd) and Aidan Ripley (4th) could break away from the battle for 5th place. 5th to 10th was a super close battle with all 6 drivers finishing within less than 5 seconds.
Wednesday, February 10, 2016

Japanese company TRG have introduced a new roll damper with multi-piece piston for their line of 1/10th formula conversion kits. The damper makes use of a machined aluminium body and a multi-piece piston that is made up using bushings of different length and diameter. A shouldered, O-ring equipped delrin bushing on each end reduces oil or grease loss to a minimum compared to the standard 1-piece piston. The damper fits the current TRG114 and also the older TRG112, TRG111 and TRG109 conversion kits.
Wednesday, February 10, 2016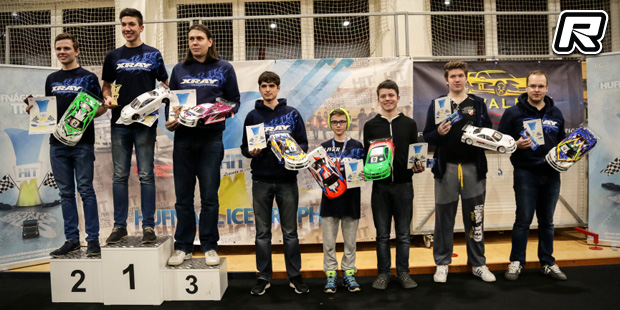 The HIT Winter Series recently resumed with round 3 that attracted more than 120 entries to run in several electric on-road classes. In the premier class of Touring Open, Kuba Simurda took the TQ and also the overall win from Xray teammate Jiri Vysin. Vita Hola (Xray) grabbed the final podium spot from Pavel Martinec (Xray), who came all the way from the 8 spot on the grid.
Continue reading the report here
Tuesday, February 9, 2016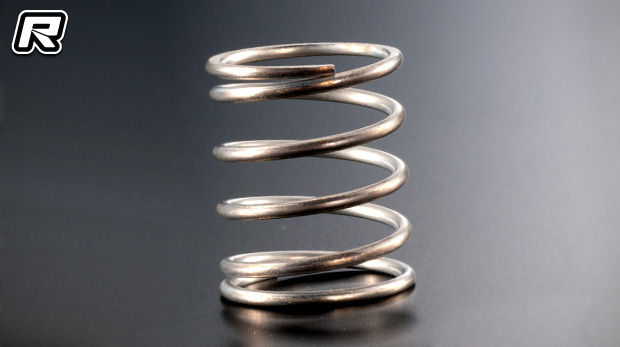 Japanese company Axon have introduced their new World Spec SH touring car springs. Made for the use with "short" touring car shocks the springs offer the highest possible precision and they come in five different hardnesses of C2.4 up to C2.8. The titan-colour springs are colour-coded for easy identification and they are usable for carpet and asphalt racing alike.
Source: Axon [team-axon.com]
Tuesday, February 9, 2016