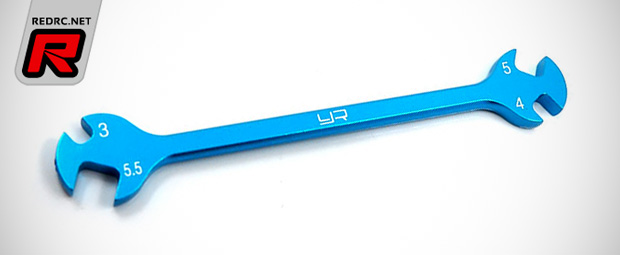 Yeah Racing have introduced an aluminium turnbuckle wrench for 3mm to 5.5mm links. Machined from high-quality aluminium and coming blue anodised the wrench is usable with 3mm, 4mm, 5mm and 5.5mm turnbuckles while its thin design helps reaching links even in tight surroundings. On top of that laser-etched markings help with easy identification.
Source: Yeah Racing [yeahracing.net]
Friday, October 9, 2015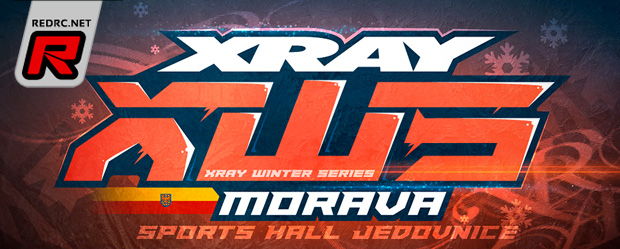 Following yesterday's announcement of the Xray Winter Series Slovenia, Xray have also announced XWS races in the Czech Republic. The Xray Winter Series Morava will be held in a total of five classes including Touring Modified, Touring Stock, Hobby, Formula and GT, with the season starting on the 24th of October. More information can be found here while sign-up is available here soon.
Friday, October 9, 2015

Following a first teaser for their new race series Xray have now released more information on their Xray Winter Series. Based in Slovenia the four race series will be held at the Genuis Ring in Medeuzza and the MSM track in Maribor from November till February in the classes of Touring Modified, Touring 13.5T non boost, Formula 21.5T and 1/12th Modified. As a speciality interested drivers can rent a fully prepped X1 formula car for the events. More information, rules and dates can be found here.
Thursday, October 8, 2015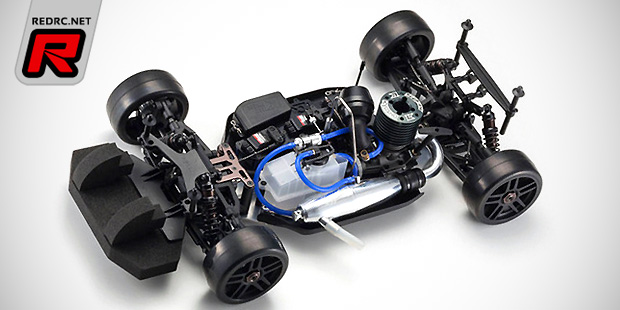 Kyosho America have introduced the Inferno GT2 Type-R 1/8th scale nitro on-road chassis for the ever growing GT class. To realise improved circuit performance, the base GT2 is now equipped with almost 20 optional parts and packaged as a high-performance build kit. Starting with optimised chassis rigidity, high level grip is maintained around the rear, and combines with upgraded braking performance to ensure the weight of the chassis can be delivered to a controlled stop. Other features include the MP9 TKI3 style RC layout, aluminium oil shocks and shock stays, anti-roll bars, centre universal swing shafts as well as a 3D bumper for a maximised aerodynamic effect without panels flapping. The Type-R kit is rounded out by a set of 45 degree KC slick tyres on 5-spoke wheels.
View the features and more photos here
Thursday, October 8, 2015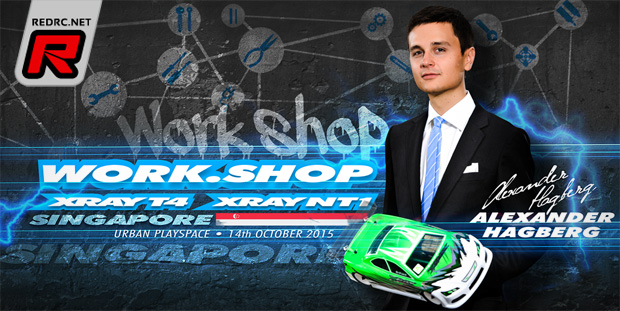 Xray factory team driver and current World and European Champion, Alexander Hagberg will hold the Xray Work.Shop Singapore on the 14th of October at the Urban PlaySpace, 190 Middle Road, Level 6B Fortune Centre, Singapore. The Work.Shop starts at 8pm and will focus on the T4'16 and NT1 cars with Alex sharing his setup knowledge to all interested Xray racers. More information can be found here.
Thursday, October 8, 2015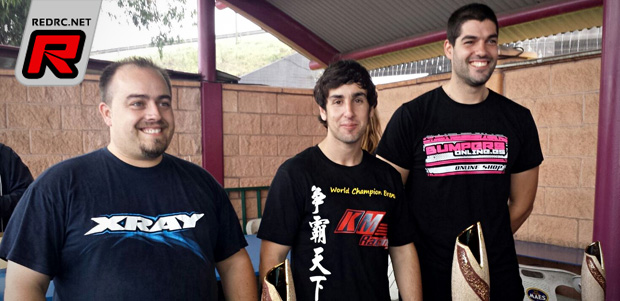 The Gijon track in the North of Spain played host for the second round of the Spanish Nitro Series. Saturday started out with five rounds of qualifying in which Edu Escandon (KM/Novarossi) came out fastest, taking the TQ honours with the fastest lap and also a new track record from Juan Hidalgo (Mugen/Novarossi). Jonhy Pastor (Mugen/Novarossi) and David Campos (Xray/Novarossi) completed the top 4 result. Following the qualifying the fun Defasio car chase challenge was held with José Aldudo (Xray/Novarossi) taking the win after a faultless drive over four minutes.
Thursday, October 8, 2015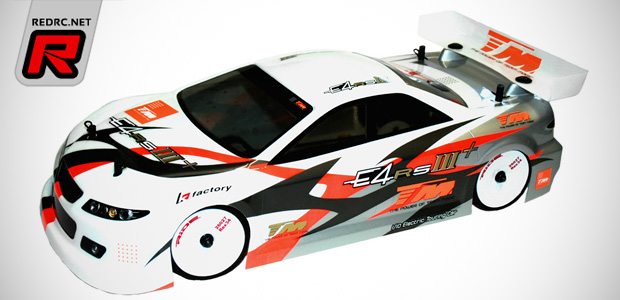 HRC Distribution have a first information about the forthcoming Team Magic E4RSIII+ electric touring car kit available. The follow-up model of the successful E4RS III will feature some subtle refinements such as a 2.5mm carbon fibre chassis for quicker steering response, reinforced C-hubs for increased durability and steering precision, revised steering knuckles for increased steering as well as reinforced rear drive shafts and upper bulkheads. The suspension arms now use aluminium pivot balls and new arm mount spacers make for easier fine-tuning of the roll centre settings. Also new is an updated one-piece FR arm mount for better steering control. The III+ will become available as a full kit and also as an upgrade package for current E4RSIII owners. More information and images should become available shortly.
View a list of the new features here
Thursday, October 8, 2015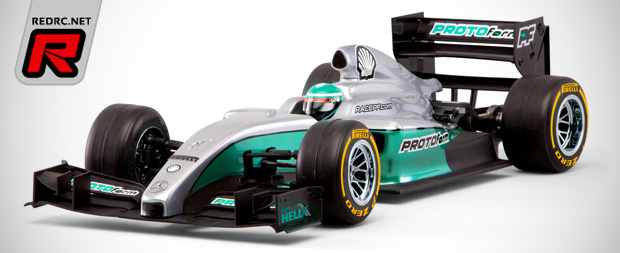 Protoform have announced their F1-Fifteen bodyshell for 1/10th formula cars. The body is moulded after the 2015 Formula 1 cars and features a sleek, low nose design with side-pod undercuts and an injection moulded black nylon driver's helmet for an ultra-realistic look. A new add-on airbox scoop and decal sheet, featuring seatbelts, steering wheel detail, car numbers and a variety of helmet visor colours, complete the scale details. The F1-Fifteen fits most modern formula chassis with trimming for front and rear suspension. This body is produced in genuine 0.7mm Lexan and includes decal sheet, driver helmet, hardware and paint-then-peel overspray film.
Wednesday, October 7, 2015