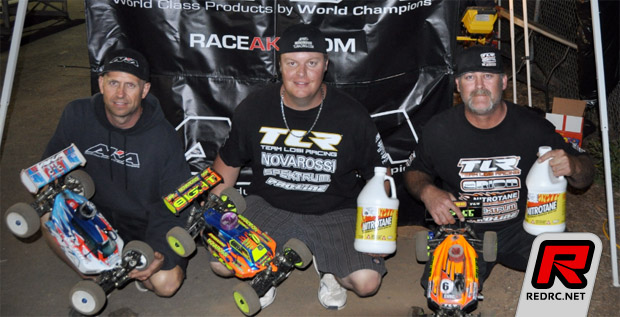 Chula Vista R/C Race Club hosted round four of the AKA Spring Series last Saturday with the event attracting 100 entries. Adam Drake TQ'd truck and buggy with his Novarossi powered 8ight 3.0 and 8ight T 2.0 equipped with Pro-Line tires. In the buggy class, Mark Pavidis lined up second for the thirty minute final followed by Carson Wernimont in third. Drake took the victory in both finals by more than a lap with Pavidis and fellow TLR driver Don Vinkemulder completing the podium in Pro buggy.
Source: TLR [tlracing.com]
Friday, May 24, 2013 - add a comment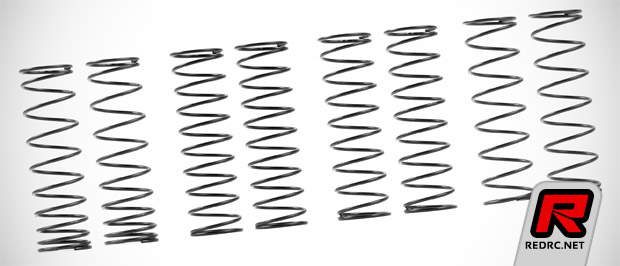 Xray have announced new springs for the XB4 that have been specifically designed to complement the big bore shocks. Sold as a pair, the spring rate of the linear springs is constant during the entire spring compression, while the main advantage and benefit of progressive springs is that as the car initially enters the corner they work like soft springs to provide maximum traction. At the same time, when the chassis begins to roll, in the middle of the corner, the spring rate progressively increases until they work like a hard springs which allows the car to maintain maximum cornering speed. Like all the other Xray springs, these springs are manually measured, selected and matched into pairs to guarantee precisely equal length and damping characteristics. The front springs are available in Progressive (2 stripes) and linear (2 Dots & 3 Dots) while the rear springs are available in progressive (2 stripes) and linear (1, Dot, 2 Dots & 3 Dots).
Source: Xray [teamxray.com]
Friday, May 24, 2013 - add a comment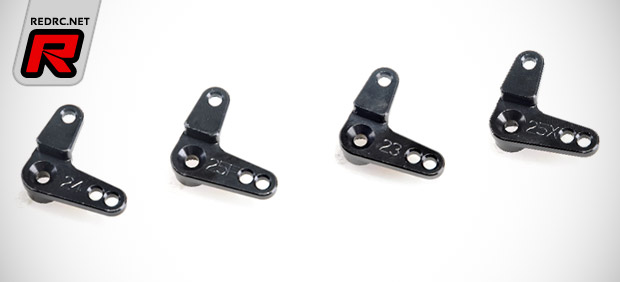 JQ Products have produced these new CNC machined throttle servo arms for all popular servo brands. Available for Hitec, Savox, Sanwa & Futaba, these black anodised arms offer two linkage options for the throttle while no flex design gives more accurate Throttle/Brake action.
Source: JQ [jq-products.com]
Friday, May 24, 2013 - add a comment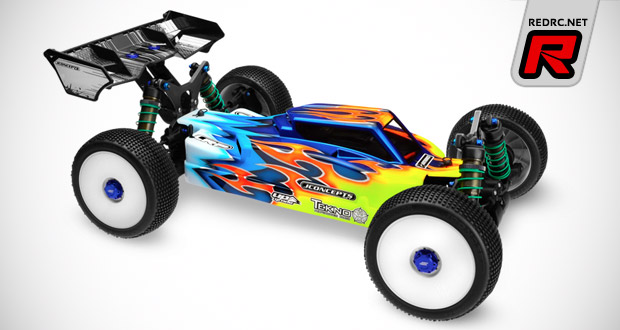 The second Finnisher release of the week from JConcepts this time for the popular Tekno EB48. Almost identical to previously released versions in this body series there is an increased windshield angle that provides a steady force upfront during in-flight wind gusts on large jumps while a forward cab placement changes performance / visible bias which helps steering rotation in low traction corners. A slightly channeled roof-line helps stabilize the vehicle at high-speed while the side-pods have been simplified and JC chamfered to remove unwanted changes in height to neutralize the at-speed handling. The chassis to body fit has been tightened up which eliminates empty voids that contribute to mid-flight directional changes rear of the cab has a new step feature which allows the placement of a secondary side window and also a louver which can be trimmed to allow air to escape at the top of the body.
Source: JConcepts [jconcepts.net]
Thursday, May 23, 2013 - add a comment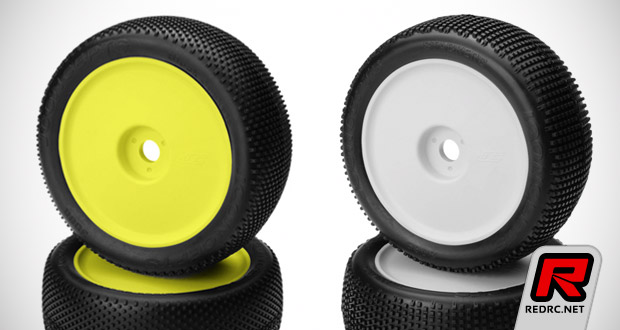 JConcepts have extended their pre-mounted truck line to include Black Jackets & Stackers. The Black Jackets, constructed from very small square pins, provide additional grip on loose conditions with a light amount of dust and debris across the surface. The tread spacing near the outside rows are slightly open allowing maximum flexibility to adhere to smooth and slick surfaces providing a reasonable flex contact patch. The Stackers reveal a heavy center lug design which are supported at the lower base with extra rib features and tiny fillets which provide a heavy forward gripping force. Directional slashes cut into the tread soften the lugs to absorb bumps and also increase the lug flexibility to accommodate loose conditions. Both are available in green compound on white or yellow Elevated wheels.
Source: JConcepts [jconcepts.net]
Wednesday, May 22, 2013 - add a comment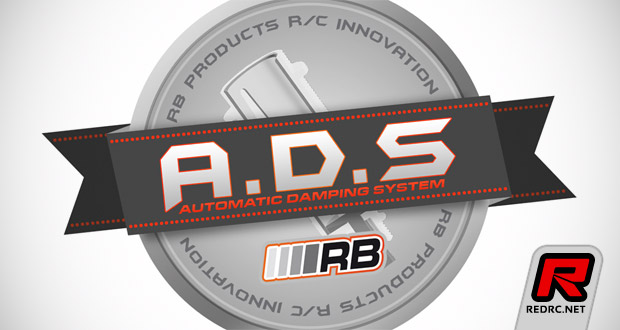 Developed in close collaboration with Italian company Fioroni for 2 years, RB have released a new innovative shock system which makes your shock absorber ultra progressive and with an automatic harder damping which has been the goal of racers for decades. Racers have tried pistons with balls, valves, conical holes, conical pistons, etc. but none ever seemed to work perfectly and also the construction into the small dimensions of an oil shock was also hard to make. So now there is the RB patented ADS (Automatic Damping System).
View more details and images here
Wednesday, May 22, 2013 - 5 comments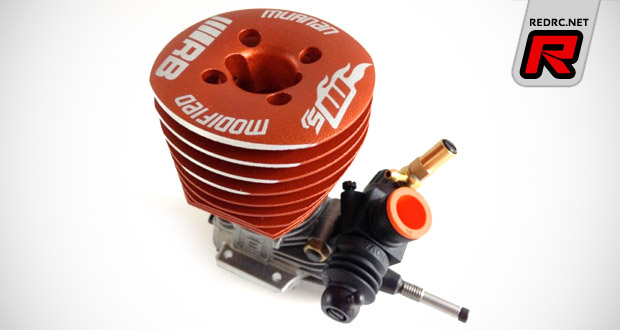 New from Muran comes the RBM5 which was designed for today's most demanding drivers who want exceptional power and fuel mileage together. The RBM5 delivers both and is a great engine to use for Buggy racing. The engine parts are all made in Italy, and are of the finest quality, while the engine is hand tuned by Murnan. The engine design allows for smooth controllable bottom end with a high top speed and has a very linear powerband, which is easy to drive. To top it off, the fuel mileage is exceptional.
Wednesday, May 22, 2013 - add a comment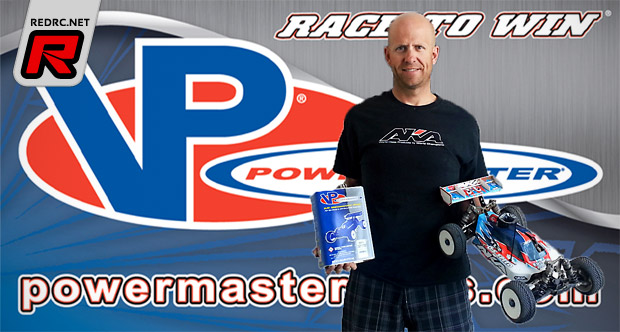 VP PowerMaster would like to welcome our new addition to the team, 2006 IFMAR Nitro Off-Road World Champion, Mark Pavidis. Mark is one of the most widely-known and accredited off-road racers in the R/C racing world. Mark's name is also synonymous with AKA Products, the championship winning tires and accessory company he co-founded with two other R/C legends, Joel Johnson and Gil Losi Jr. Mark knows a thing or two about R/C and what it takes to win at the highest levels of R/C nitro racing. He chose VP PowerMaster to give him solid performance and incredible fuel economy. In Mark's first race out on VP PowerMaster he brought home the TQ and win in the 1/8 Buggy Masters class at this year's 2013 Nitro Challenge race in Arizona and then did it all again at the 2013 Silver State Off-road Challenge in Vegas.
Source: VP [powermasterfuels.com]
Wednesday, May 22, 2013 - add a comment