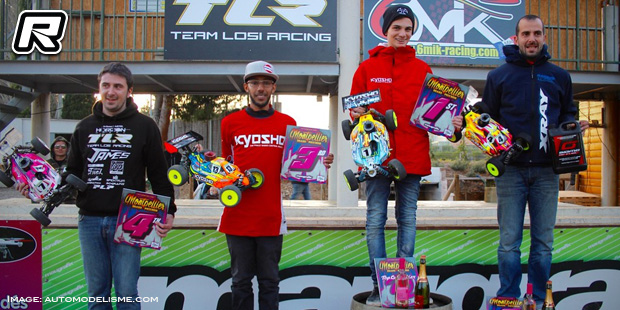 The annual Montpellier GP was held in France this weekend, attracting the usual breed of national and international top drivers. Kyosho's Riccardo Berton would take the TQ and he would take the overall win in the 1 hour final, some 15 seconds in front of runner-up, Yannick Aigoin (Xray). Rayan Medjoubi (Kyosho) rounded out the podium result from 4th placed Jerome Sartel (TLR).
Sunday, February 7, 2016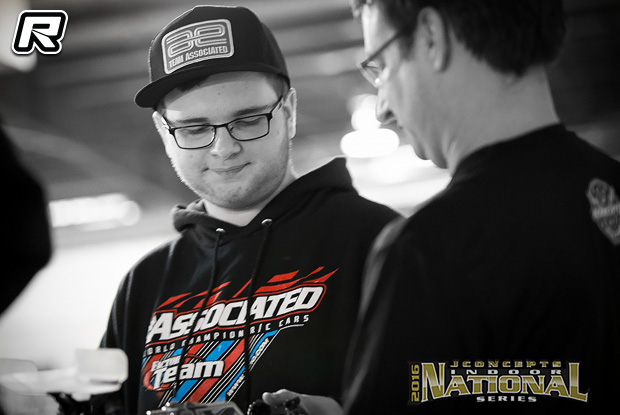 After 3 intensive rounds of qualifying at the JConcepts Winter INS at SmacTrac, the racing couldn't get any closer showcasing the skills and talent of many of the locals as well as from travelers from afar. 2WD Modified was a battle between Team Associated teammates with Alex K taking round 1 and Daimon Borkowicz setting the fastest time in round 2. The final round of qualifying would ultimately decide the starting order and it was Alex K taking the win in round 3 giving him the top spot. Borkowicz wasn't able to better his time in round 3 and will start in 2nd. JP Richards, who's been very close to winning rounds all weekend, is going to start the triple A-mains from the 3 spot.
Continue reading the report here
Sunday, February 7, 2016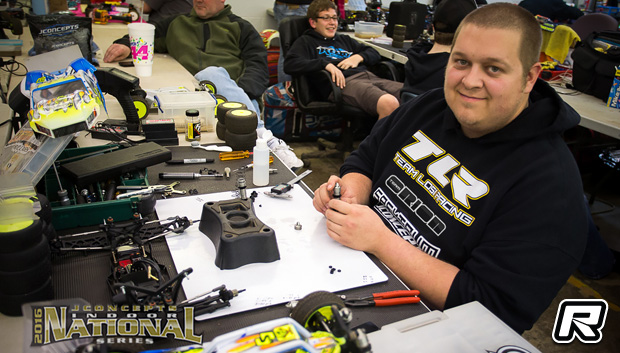 This past Friday marked the first day of the 2016 JConcepts Indoor National Series and the action is already heating up from early morning practice to the final stages of the day, the 3 minute seeding rounds. Since 2009, the JConcepts Winter INS has become a classic race in St. Louis, Missouri and with the entry count nearing 300 and 34 full heats, this year's race will be even more competitive than ever. Controlled practice was held from 8am till about 5pm allowing racers to dial in their cars and tires before the evening's seeding round that will sort the field using each driver's best 3 consecutive fastest laps in 3 minutes.
Continue reading the report here
Saturday, February 6, 2016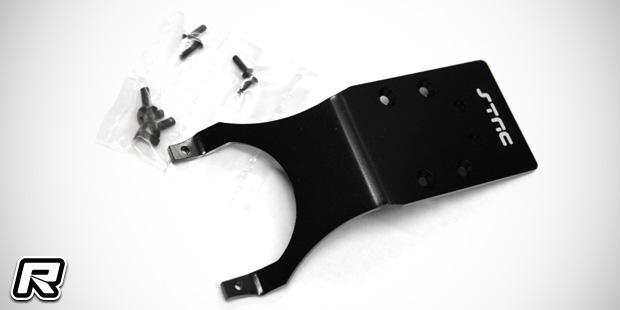 ST Racing Concepts have expanded their range of exclusive limited edition black anodised Slash 2WD and 4×4 option parts. Available as a very limited production run are now also CNC-machined aluminium skid plates, steering bellcranks, hub carriers, A-arms and the motor mount.
Saturday, February 6, 2016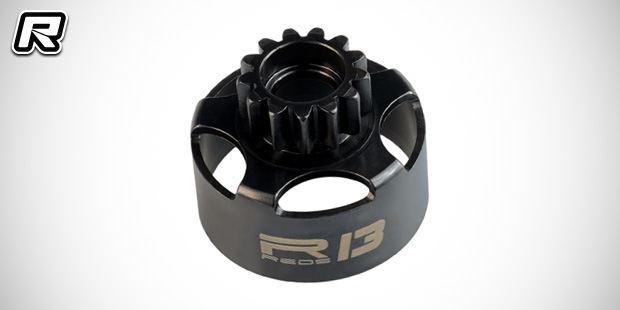 Reds Racing have introduced the Durabell 1/8th off-road competition clutch bell. Made of high quality steel and sporting a special coating treatment the teeth last longer compared to standard clutch bells, making for greater consistency and reliability. A special vented design also guarantees lower temperatures and improved clutch shoe engagement for a longer life of both the bell and clutch shoes. The Durabell is available in 13 and 14 teeth version only and it is suitable for Kyosho, Mugen, JQ, Xray, Associated, Hot Bodies, Serpent, and Xray but it does not replace Reds Racing's standard 13 and 14 teeth clutch bells.
Source: Reds Racing [reds-racing.com]
Friday, February 5, 2016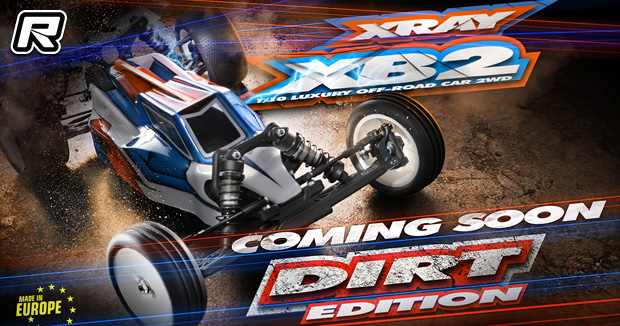 Coming soon from Xray is the XB2 Dirt Edition 1/10th scale 2WD electric buggy kit. Based off of the already available XB2 Carpet Edition the Dirt-specific kit was developed for lower traction tracks such as dirt and natural clay. Full details on the buggy along with proper production kit images will become available soon.
Source: Xray [teamxray.com]
Friday, February 5, 2016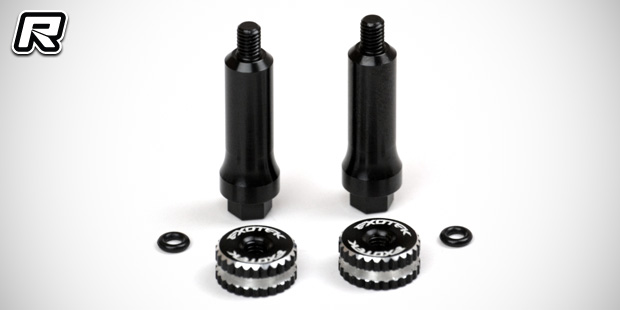 Exotek have introduced a battery post and twist nut set for the TLR22 3.0 buggy. The lightweight and secure design does away with the stock body clip system with the set including two machined aluminium posts, two knurled twist nuts as well as mini rubber O-rings that stop the twist nuts when tightened them down, to prevent the nuts from accidentally loosening.
Friday, February 5, 2016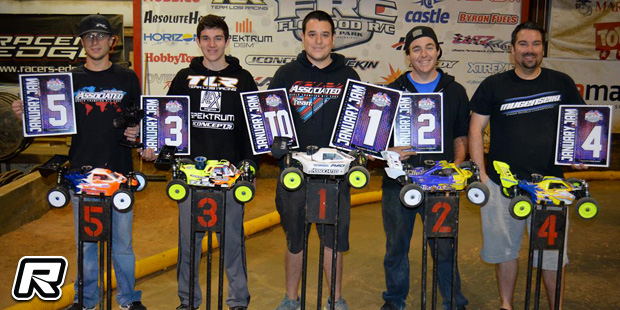 Flowood R/C Indoor Park hosted their 6th Annual January Jam Race with 200 entries from all over the US showing up to run in 13 classes. The layout was awesome and the track looked better after the race than it did during practice on Friday with the very unique layout giving both the 1/8 and 1/10 some of the best racing ever at FRC. The 1/8th Expert Nitro Buggy class had Jake Dellinger (Team Associated) taking the TQ and win from fellow Team Associated driver Josh Glancy with TLR's Graham Gonzales rounding out the top 3 result.
Friday, February 5, 2016