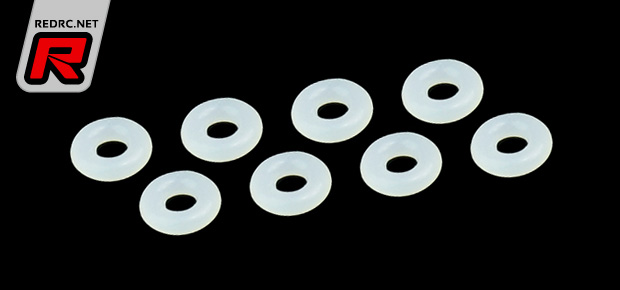 New from Muchmore come 1/10th shock absorber O-rings in three hardnesses. Developed with the help of 3-times World Champion Marc Rheinard the O-rings are available in 40 shore, 50 shore and 60 shore hardness that help to fine-tune the shocks to various track conditions. The harder 50 and 60 shore rings are ideal for carpet tracks while the softer 40 shore rings are best used in low-grip and low temperature conditions. A special silicone material makes the rings much less prone to swelling under the influence of silicone shock oil, they come in sets of 8 rings and are usable for many 1/10th on-road and off-road kits.
Click here to view the other O-rings
Friday, October 24, 2014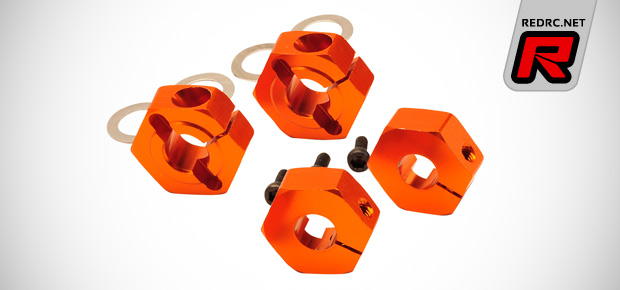 Team C introduce 12mm aluminium wheel hex adapters for the TM2 V2 and TM4 buggies. Machined from high-quality aluminium the adapters are of a clamping design and they come orange anodised and in sets of four including  the needed screws and shims.
Source: Team C [teamcracing.com]
Friday, October 24, 2014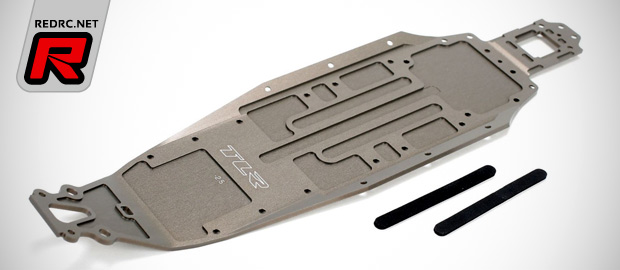 Coming soon from TLR is a new short wheelbase aluminium chassis for the 22 2.0 buggy. Designed to shorten the wheelbase by 2.5mm the part also sports massive machining in the battery and motor/speedo area in order to lower the weight while giving more torsional flex at the same time which should help with traction and overall drivability on low to medium-bite surfaces.
Source: TLR [tlracing.com]
Friday, October 24, 2014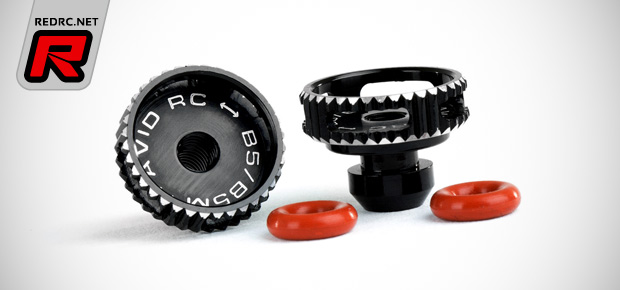 Avid's new B5/B5M battery thumbwheels are a direct replacement for the stock blue parts found on Team Associated's latest 2WD buggy. They are of a very lightweight design with the two Avid parts equalling the weight of a single stock thumbwheel and they also up the visual appearance of the buggy with their black anodising and laser etching. Included with the parts come two O-rings and mini decal sheet.
Source: Avid [avidrc.com]
Friday, October 24, 2014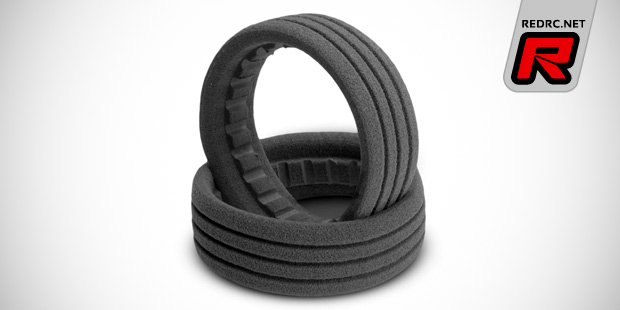 New from JConcepts come the 60mm Dirt-Tech 1/10th off-road tyre inserts. Gray in color, the inserts are designed in conjunction with tyre insert guru, Brian "Dirt" Kinwald to bring the ultimate touch and feel while providing utmost durability. The rear and 4WD front insert has alternating shallow and deep cuts on the outside which touch off against the tyre's inner carcass providing a cushy response and feel while the 2WD front insert has 3 relatively deep cuts spaced across the width giving a subtle feel to front tyres for precise steering control. The inside has horizontal channels cut in a 360 pattern to soak up the large impacts and help create forward bite and increase acceleration. The newly developed material providing racers a durable option capable of being used in medium to extremely high-traction conditions.
Click here to view the other new inserts
Thursday, October 23, 2014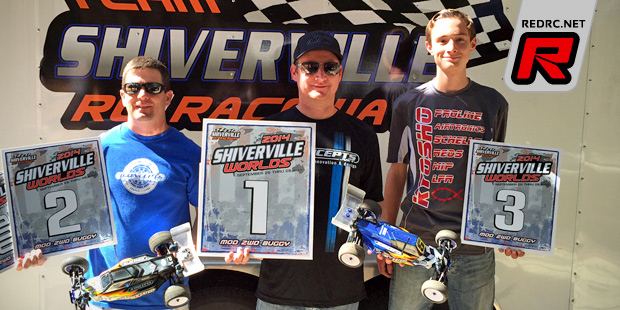 The 1st annual Shiverville Worlds was held at Shiverville Raceway in High Springs, FL. Brian Lewis, Landon Lewis along with the entire Shiverville family and crew prepped an amazingly smooth track surface for the 2-day race format. The flowing yet technical layout provided close and fair racing all weekend. In the 2WD Modified class Team Associated drivers Jason Ruona and Paul Wynn TQ'd all three rounds of qualifying and positioned themselves 1 and 2 on the starting grid for Sunday's double A-main events. In the 4WD and 4×4 SCT Modified classes John Bernard Jr was top of the class taking TQ in both classes to put his TLR 22-4 and Tekno SCT vehicles on pole position respectively.
Click here to continue reading
Thursday, October 23, 2014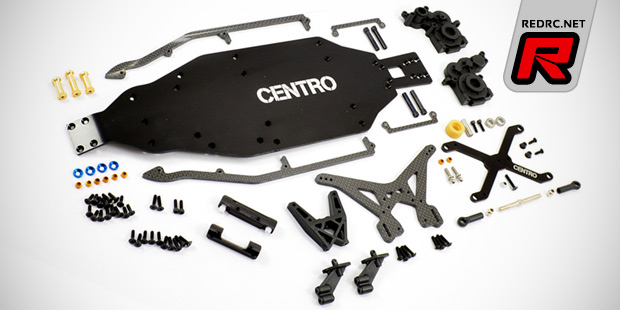 After the international success of the original Centro mid-motor conversion for the Team Associated B4 buggy platform, Centro announce the release of a new conversion for the 1/10th T4 truck chassis. Modelled along the same lines as the B4 conversion the CT4.2 features a one-piece, 3mm thick aluminium chassis as its cornerstone along with carbon side stiffeners. The moulded gearbox housing can accommodate Team Associated's geared differential for different track surfaces, while the moulded bulkhead supports the carbon shock tower, allowing the gearbox to be removed without suspension disassembly.
Click here to continue reading
Thursday, October 23, 2014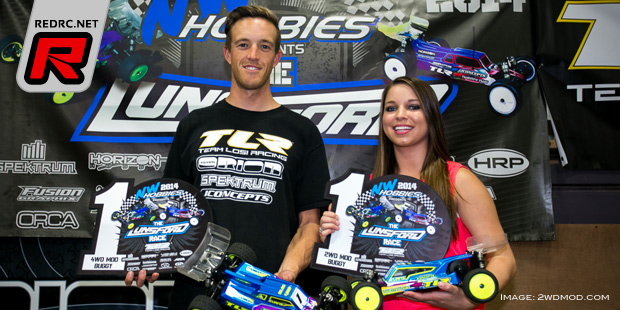 North West Hobbies hosted the 1st ever Lunsford Race in Albany, Oregon to celebrate one of the most influential individuals in the hobby today, Kelly "Mr. Titanium" Lunsford of Lunsford Racing. Like the metal, he's no ordinary personality and after a quick chat you'll come to realize what a stand up individual he is. Positive, light-hearted, and always willing to help, he's given more to this sport than ever asked of. Because this was the 1st ever Lunsford Race, a few special guests were invited to make this event even more spectacular. TLR/Orion drivers Ryan Maifield and Dustin Evans were scheduled to come, but because of sickness Maifield wasn't able to make it however the former nation champion Dustin Evans did.
Click here to continue reading the report
Thursday, October 23, 2014