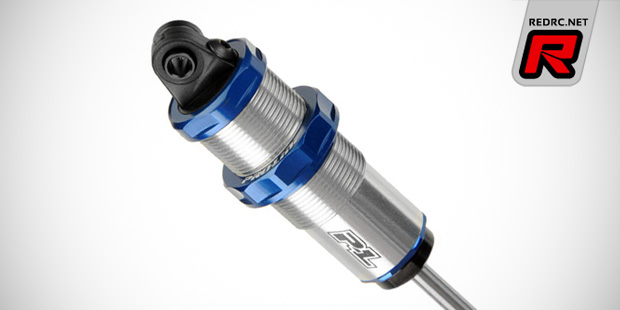 Pro-Line have introduced 1/10th buggy versions of their Pro-Spec high-performance shock absorbers. Previously only available for 1/10th short course trucks the shock Pro-Spec dampers now also come for today's most popular buggies. They are of a 12mm Big Bore design with a single low friction X-ring seal while the pistons and shaft guides are made from smooth white Delrin for low stiction. The threaded aluminium bodies house 3.5mm thick shock shafts with hard chrome coating, just like full scale racing shocks. The shocks also feature an easy access bleeder cap screw for consistent shock builds every time and each pair includes three different piston options of 1.4, 1.6 and 1.8 sizes as well as a blank piston for drilling to a custom size. Custom shock tightening tools and optional shock limiters are also included. The dampers accept most 12mm big bore buggy springs and included are also several upper and lower shock pivot balls as well as optional +2, +4 and +6mm spring perches to fit a wider range of vehicles right out of the box. Coming as separate front and rear sets the shocks are known to fit the Team Associated B5, B5M and B44.3, the Kyosho RB6 and ZX-6, the TLR 22 2.0 and 22-4 as well as the Yokomo B-Max2 and B-Max4.
Click here to view more photos
Friday, April 17, 2015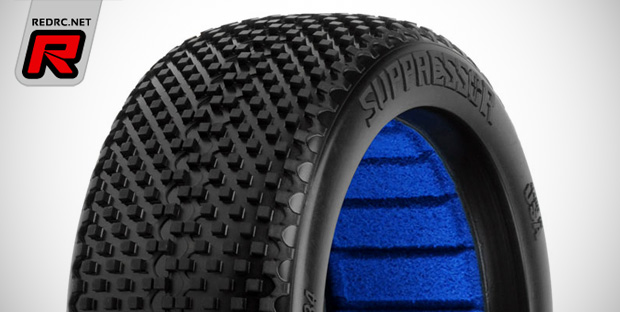 Pro-Line introduce the Suppressor 1/8th off-road tyre for 1/8th buggies and truggies. The company's latest race tyre was designed specifically for medium packed to loose outdoor tracks. The tread design takes inspiration from tyres like the Hole Shot, Lock Down and Tazer. The tyre features a smooth transition from the sidewall to the tread to prevent catching the sharp edges in the track, which can cause violent roll overs and lost time. The long centre bars on the Suppressor will provide massive forward bite and have a Hole Shot style relief cut for added side to side tread flex. Below the centre tread is reinforcement webbing that mimics the outside pattern for a cohesive Suppressor look. The buggy tyre will become available in X3, X4, M3 and M4 compounds with the VTR truggy variant coming in X3 and M3 rubber.
Click here to view the truck tyre
Friday, April 17, 2015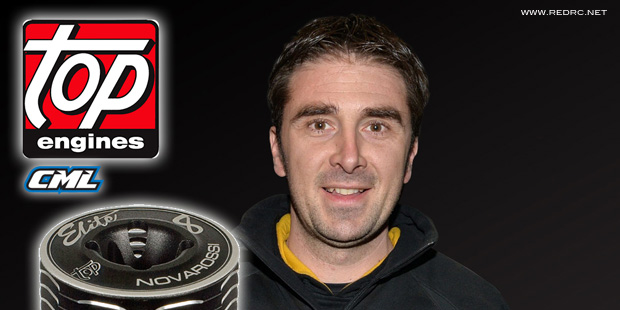 CML Distribution, CML France and Novarossi have announced that former French Champion and European Finalist Jerome Sartel has chosen to use TOP Elite engines as his power for the 2015 1/8th nitro off-road season. Being free to select any engine for his TLR 8ight chassis, Jerome was in an enviable position to test and research a number of motors before committing to a final manufacturer. After extensive testing Jerome felt that TOP Elite engines were the perfect partner, and the ideal power package to allow him get the best performance from his 8ight buggy and truggy platforms.
Source: CML Distribution [cmldistribution.co.uk]
Thursday, April 16, 2015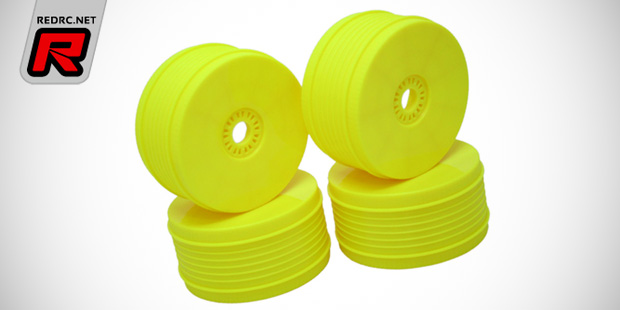 Modelix introduce new Procircuit wheels and closed cell inserts for 1/8th scale buggies. Starting with the wheels, the PCX rims are of a new lightweight design, scrubbing around 20 percent of weight compared to the previous wheels for a lower rotation mass and faster acceleration. Made from a different material the rims also flex more which improves traction in low-grip conditions as well as jump landing. Radial ribs help to keep the foam insert in place while a new glue catch makes for easier and tidier tyre gluing. The wheels are available in sets of four in white or fluorescent yellow colour.
Click here to continue reading
Thursday, April 16, 2015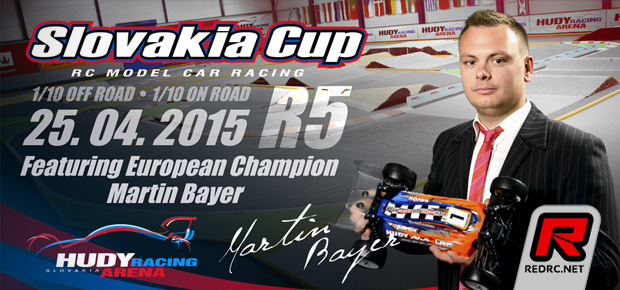 The weekend of the 25th of April sees two Slovakian National races held at the famous Hudy Racing Arena. The 5th round of the 2014/15 Slovakia Cup will be held followed by the Slovakia National 1/10th Modified Championship. Off-road racers can look forward to the participation of Xray's Martin Bayer. More information can be found here and the registration can be done here.
Thursday, April 16, 2015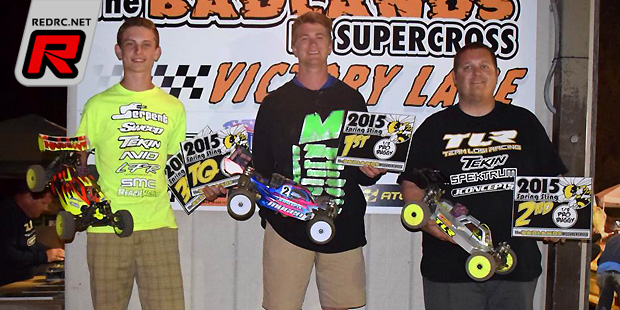 The Badlands in Myrtle Beach, SC was the site of the 2015 Spring Sting with the annual race playing host to over 130 entries this year. In the Pro Buggy class John Michael Mcginty, coming from 2nd on the grid, would take the win in the 30 minute final despite being held up by traffic earlier in the race.
Click here to continue reading
Thursday, April 16, 2015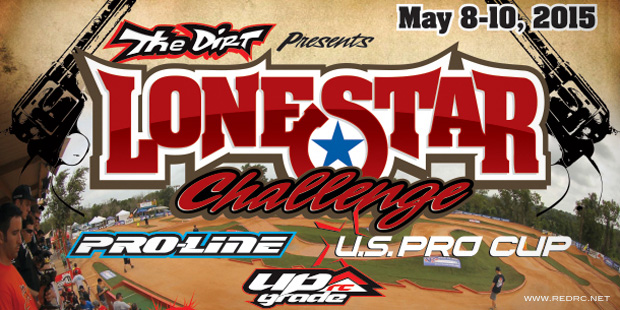 TheDirt Racing have announced the 2nd round of the USProCup to be held in Texas at the famous Thornhill racing circuit from May 8th to 10th. The Lonestar Challenge will be held on a rebuilt, slightly condensed outdoor track for closer racing action with the 1/10th classes racing at the new Jr. Indoor track. The event will see 1/8th Nitro Buggy, Truggy and E-Buggy racing along 2WD Modified, 4WD Modified, 2WD Stock, Stadium Truck and Short Course classes. Registration is accepted on race day and more information can be found on TheDirt Racing's revamped website by clicking here.
Thursday, April 16, 2015

Xray have announced that European Champion Yannick Aigoin has returned back to Xray. Yannick, who announced his departure from Team Associated last week, returns back to the team that brought him his European Champion title with the Xray XB8. Xray are happy to have the 7 time French National Champion back in the team for 2015. Yannick had this to say:
To be back at Xray is the feeling like when you come back home. I am very happy to have the chance and opportunity to work again with Juraj and the Hudy family. I always remember the great days when I was racing for Xray which was the period that brought me my best achievements including European Champion title and it was also time when I was very close to win the Worlds in Jakarta. As I know how professional and highly dedicated Xray is and adding this to our friendship we had since that time makes me just supper happy to be home again. I will be travelling to all French races to support the Xray drivers in France as well will attend the major international races. I am looking forward.
Source: Xray [teamxray.com]
Wednesday, April 15, 2015