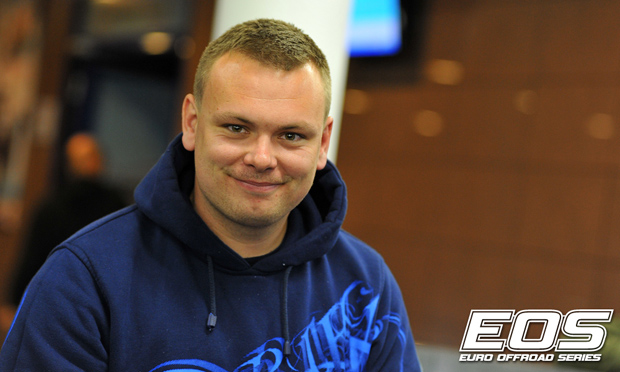 Martin Bayer has set the pace in 4WD practice at EOS Round 3, the Team Xray driver running the fastest 3-consecutive laps in both timed runs which brought official proceedings on Day 1 of the Slovakian event to a close.  Chasing his first EOS victory, the European Champion topped the times at his home track over the Yokomos of Lee Martin and Naoto Matsukura and will be top seed for tomorrow's four rounds of qualifying.  Having had a disappointing day in 2WD, reigning 4WD EOS Champion Joern Neumann's day didn't improve much, the unbeaten driver who is chasing win number 10 this weekend ending up only 11th fastest.
Continue reading this report here or our view our full event coverage here.
Friday, March 7, 2014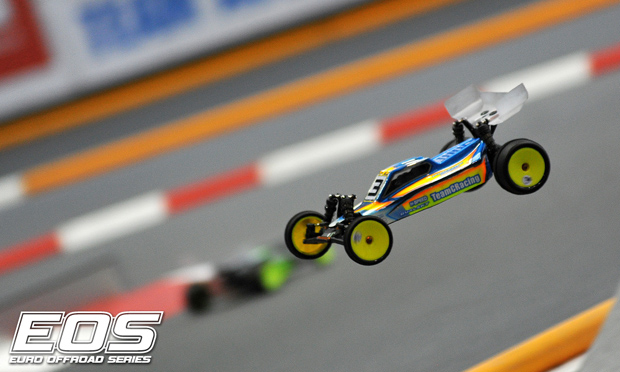 Hupo Honigl has TQ'd the second round of 2WD qualifying at the Euro Offroad Series in Slovakia, the Team C driver being the only driver to run 13 laps of the difficult Hudy Arena the second time of asking.  Improving on his Q1 time by over 4-seconds, the Austrian topped the round from Q1 pace setter Naoto Matsukura with an improved run from the Japanese driver's team-mate Lee Martin seeing him complete the Top 3.
Continue reading this report here or our view our full event coverage here.
Friday, March 7, 2014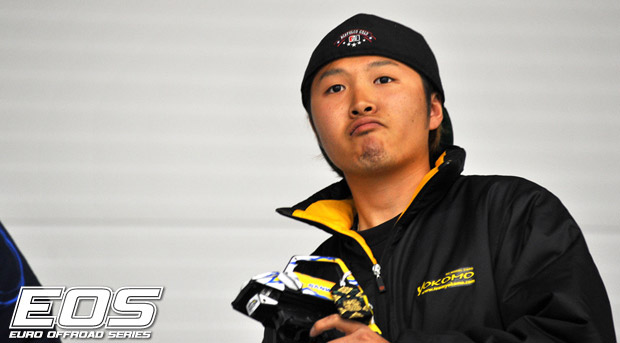 Team Yokomo driver Naoto Matsukura has taken the opening round of 2WD Buggy qualifying at Round 3 of the Euro Offroad Series.  A two time Top Qualifier and race winner, the Japanese driver topped Q1 at the Hudy Arena by 2-seconds over practice pace setting Martin Bayer. The round saw four drivers go top of the time screens over the 5-minutes but they would all make significant mistakes Hupo Honigl eventually claiming third and David Ronnefalk fourth as the only other drivers to run 13 laps of the tough track.  Having had a troubled practice, breaking on both his runs, defending champion Joern Neumann's event didn't improve as he retired with a broke rear stub axle 3-minutes into the qualifier.
Continue reading this report here or our view our full event coverage here.
Friday, March 7, 2014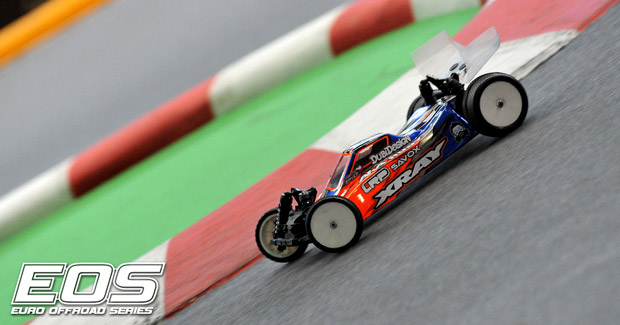 Martin Bayer is the top seed for 2WD qualifying at the Euro Offroad Series third round taking place at the Hudy Arena in Slovakia.  The Xray driver set the fastest 3-consecutive laps around a difficult track to outpace Round 2 winner Naoto Matsukura who in turn was quicker than Round 1 winner Hupo Honigl.  Breaking his buggy in each of the two timed practice runs, defending champion Joern Neumann posted the 5th fastest time.
Continue reading this report here or our view our full event coverage here.
Friday, March 7, 2014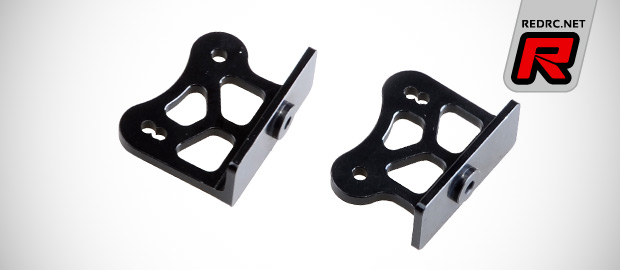 JQ Products announce new option parts for their THECar 1/8th off-road buggy. First up are CNC-machined aluminium wing mounts. They make for a more secure fitment of the rear wing, are machined from high-quality aluminium and come black or orange of colour. Also new is a set of swaybar stoppers designed to keep the swaybar centred at all time. Included comes a pair of grub screws to make the set a drop fit solution. Last but not least are CNC-machined rear hub shims. They are an easy and effective way to make sure the rear hub inserts do not move and add the much required bling thanks to their orange colour.
Click here to view the other new parts
Friday, March 7, 2014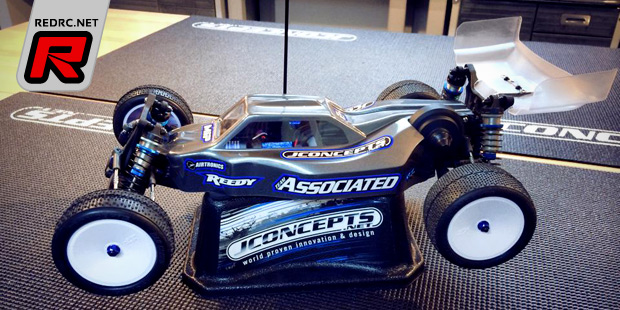 Set for an official debut at next week's Cactus Classic is the JConcepts Silencer bodyhell for the new Team Associated B5M. Sporting the distinctive Silencer cabin design the body is made to give AE's mid motor contender a totally new look and improved aerodynamics. Expect the official announcement to follow soon.
Source: JConcepts [jconcepts.net]
Friday, March 7, 2014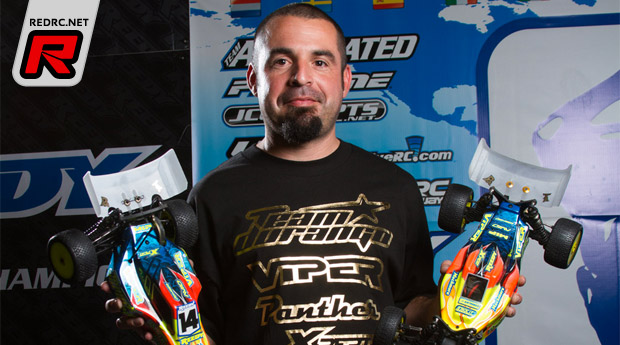 Xpert RC have announced the signing of multiple IFMAR Worlds finalist and national champion, Travis Amezcua to run Xpert servos. Travis has already used the servos while dominating the 2014 Chi-Town Shoot Out, where he won the 2WD and 4WD buggy classes.
Source: Xpert RC [xpert-rc-us.com]
Friday, March 7, 2014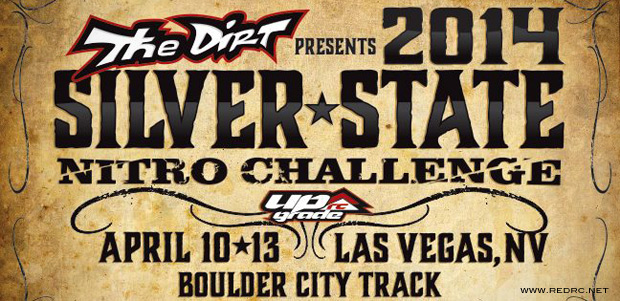 The 2014 Silver State Nitro Challenge will take place from the 10th to 13th of April at the Boulder City Track in Las Vegas, NV. The event is also the second round of the USProCup 2014 and it will see the running of a Gas Buggy, Gas Truck and Electric Buggy category all of which are separated in three new classes; 100 percent, 99-1 percent and 0 percent chassis sponsor. Additionally 40 over Buggy and 40 over Truck will be held, separated into 100 percent chassis sponsored drivers and everyone else. Entry fee is US$80 per class payable per PayPal to thedirtracing@aol.com or call for entry 951-902-9319.
Friday, March 7, 2014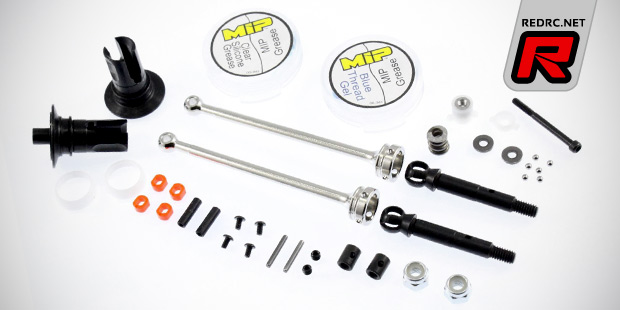 MIP introduce their new Mod Puck driveshafts for the Schumacher Cougar KR and SV2. Based around the company's C-CVD driveshafts the design does away with the usual small diameter drive pins on the differentials side of the shafts in favour of a cushion system that increased the contact patch on the outdrives for less wear and longer time between rebuilds. The orange colour plastic cushions are easy to change when they start to wear while the steel outdrives and driveshafts remain like new. Included with the set come C-CVD shafts, wheel axles, pucks, a thrust race and the Puck system outdrives along all needed hardware and a set of chemicals. MIP will soon also have sets for Team Associated, TLR, Kyosho, X Factory, Serpent, Hobby Pro, Yokomo, Durango and Team C vehicles available.
Source: MIP [miponline.com]
Thursday, March 6, 2014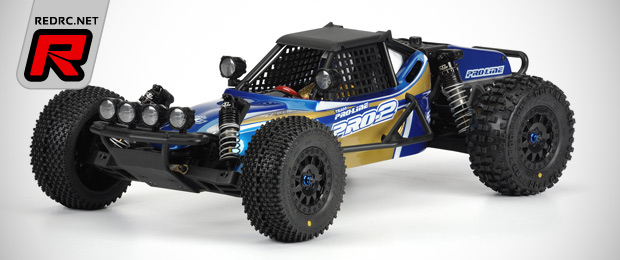 Pro-Line introduce the Pro-2 Performance Buggy conversion kit for the Pro-2 Short Course truck kit. Styled after a single seat Class 1 desert buggy, the unique look is created by a body panel and roll cage kit with a polycarbonate interior set, a separate hard plastic helmet, rubber style window nets and rear engine covers that come off with the whole body making service and maintenance a breeze. Also included is a realistic style front bumper that protects the front end as well as mounts for a 1/10 buggy rear wing for racing applications. The buggy can be equipped with six separate light buckets also while different tyre combinations allow to create race, all-terrain or sand dune buggies. The conversion kit not also fits the Pro-2 truck but also Traxxas Slash 2WD trucks when equipped with the Pro-2 LCG chassis, Performance transmission and Pro-Trac rear tower.
Click here to view more photos
Wednesday, March 5, 2014