Nic Case aims for 200mph+ with the Streamliner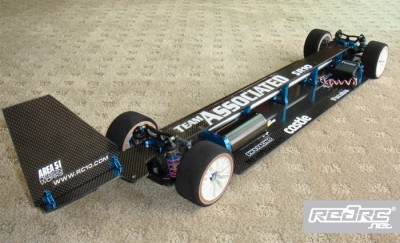 World record holder Nic Case was in touch to give us an update on his Streamliner build. The car seems to be coming along nicely, with the guys at Area 51 Design doing an great job with all of their support. Nic reckons that with all the input of experienced & talented individuals that the possibility of reaching 200mph with an R/C car is within reach. On August 15th, at Heartland park dragway they plan to find out if this beast can do it. Power is supplied by a 1521 Neu motor, 12 cell Power Edge LiPo battery, and the sophisticated power management of a Castle Creations speed controller. The Vulcanized tires are still being made and the body will be the same CFD developed one as last year. The gears are the finest made 32 pitch hardened steel version by RW, while the radio will be the Fasst System from Futaba.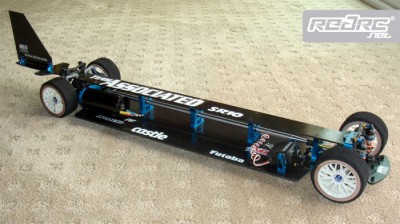 Thanks to Nic Case for the update.
Categories - Electric, International, Racing