Speed Passion GT2.1 EX series ESC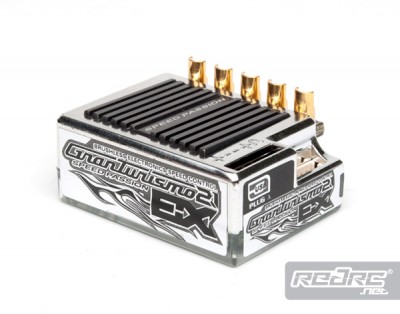 Speed Passion have announced the release of their brand new GT2.1 EX series, ideally designed for 1/12th scale applications and 1/10th WGT racing. It feature the all new "Auto-detect" power input that automatically selects the number of cells and there are no need to use a voltage booster or external receiver battery pack even using the single cell LiPo battery. It has the ultra-low profile heat sink design that is flush with the case and it will fit all the 12th scale bodies and 10th scale WGT bodies without any rubbing problem. It is also a perfect fit for 2WD off road buggy which need to be very low in height in order to fit their body.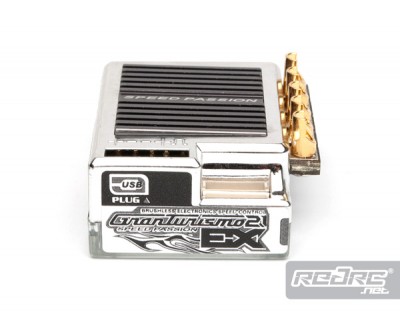 The GT2.1 EX also features the most winning "Supercharger" software from Speed Passion for Stock and the 2010 World Champion Modified class racing software with supercharger already installed. It still features the same USB update capability so you can always renew the latest software along with the Speed Passion development without any new hardware. Other programs include Speed Passion's own DRRS and AMTS function along with the ROAR sportsman "No-Timing" option for the Sportsman spec racing. As always, the GT2.1 EX have the built in new Green Power Feature which gives you the full time consistency power and longer run time. A small footprint of L44.15 W31.75 x H18.30mm, it supports up to 1 to 2 cells of LiPo with 3.5T motor and sells in carbon black, silver and blue colors.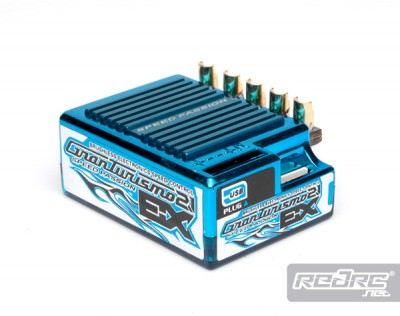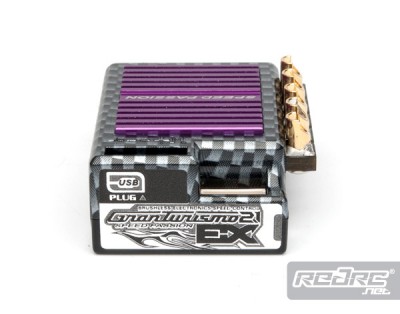 GT2.1-EX features:

Digital Racing Response System – DRRS
9 Selection Digital Racing Modes (From Level 1 to Level 9)

Advanced Multi Timing System – AMTS
Special 8 mode brushless motor timing adjustment system
Design suitable for different brand of brushless motor which give you the best performance for both ESC and Motor

9 stages of Supercharger BOOST level
9 stages of motor RPM engagement adjustment
9 stages of Supercharger full throttle time adjustment
7 stages of Supercharger PUNCH level

Standard Smart ESC Program Unit
came with the ESC LED Programmer Card with 14 adjustable functions, no need to use a computer or counting flashing lights.

Leading Brushless ESC Specification
Support both sensored and sensorless brushless motors
Support up to 3.5T brushless motor on 1 cell LiPo or 4.8V battery
Support up to 5.5T brushless motor on 2 cells LiPo or 7.2V battery
Source: Speed Passion [speedpassion.net]
Categories - Controllers, Electric, Products, Speed Passion