Dutch 1/10th 200mm Nationals Rd1 report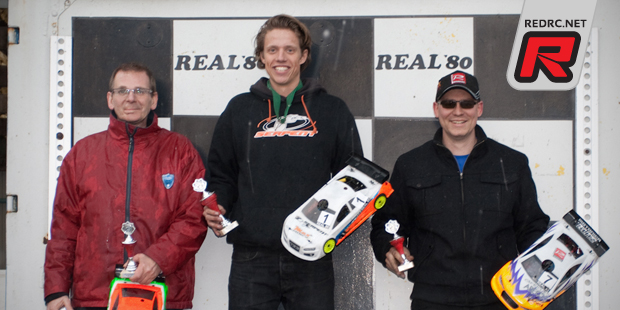 The 1st round of the Dutch 1/10th 200mm Nationals was held at the MRC Real'80 track. Conditions proved to be tricky with a mostly wet Saturday and Sunday. With special 'wet' cars allowed everyone tried to get as much track time as possible and the second and third round of the qualifiers even took place at reasonable conditions. Qualifying for the NK class saw Daan Jacobs take the pole position ahead of Pedro Rombouts, Daan Stuiver and Ruben d'Arco. The wet but slowly drying final saw Daan Jacobs pulling away from the field eventually winning two laps in front of Janwillem Gons who was chased by Arco de Jong and Ruben d'Arco in fourth position. In the Nomac class it was Rik Meijeren who won by 8 laps from Sidney Blokker in 2nd and Marcel Haenen in 3rd place. In the Combi Kyosho class Hans Westerveld was able to leave TQ John Weytboer behind him but only separated by 18 seconds. Two laps down Gerlof Hovingh came in in third position followed by Jan Timmer. Overall everyone had a good and fun weekend which seems to be the important part for these nationals now.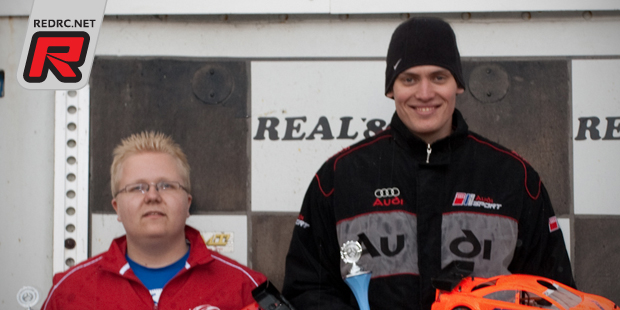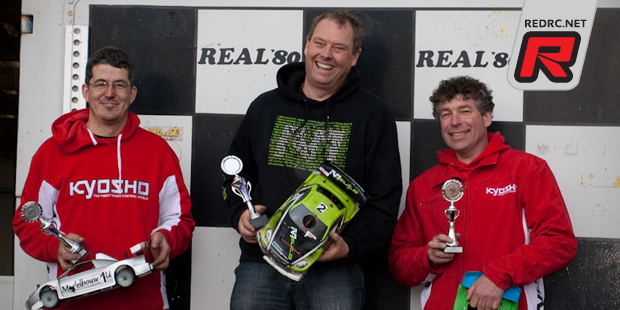 Many thanks to Ruben d'Arco for sending the report.