ORCA VX electronic speed controller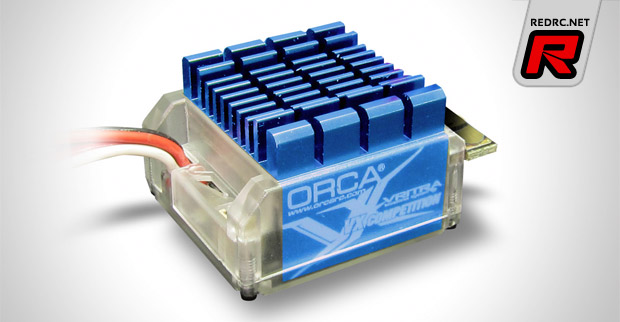 ORCA RC have introduced the all new VX ESC, used by Alexander Hagberg to win last weekend's 4th round of the Euro Touring Series. The new VX ESC utilizes the proprietary ORCA FET that are being used in a ESC for the first time. The new proprietary FETs provide the ORCA VX ESC with ORCA Power Delivery System (OPD) and ORCA Mosfet Braking System (OMB). The new VX also has a vertical heat sink plane that extend the heatsink's efficiency for better heat dissipation and featuring a translucent case that allows the VX logo engraved within to shine thru.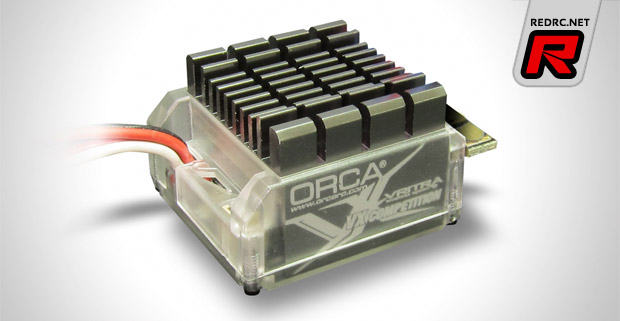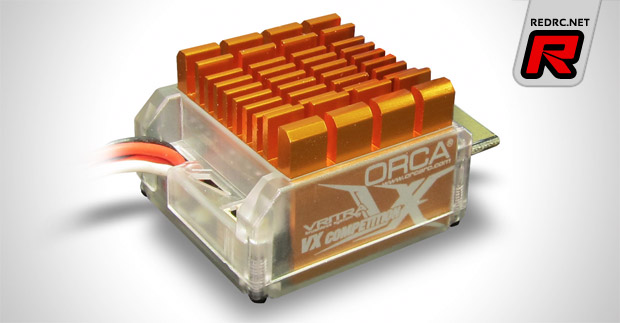 The VX ESC will be approved for Blinky Mode, and has features that makes use of the successful dynamic timing functionality of the Vritra TC Spec MK2 ESC before it but has been enhanced further to utilize the new ORCA FETs while also providing Modified Motor functionality within a very small footprint. The ORCA VX allows racers of all levels and different disciplines infinite programming possibilities while still being easily programmable. The new VX ESC would be available in Steel Gray, Punchy Orange and Brilliant Blue.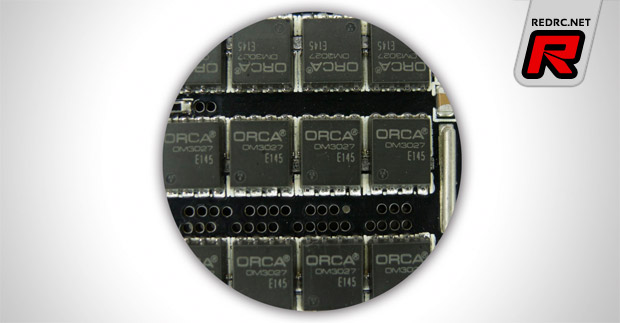 Source: ORCA RC [orcarc.com]
Categories - Controllers, Electric, ORCA Racing, Products