Atomic RC VM-II 1/10th 4wd Mini-TC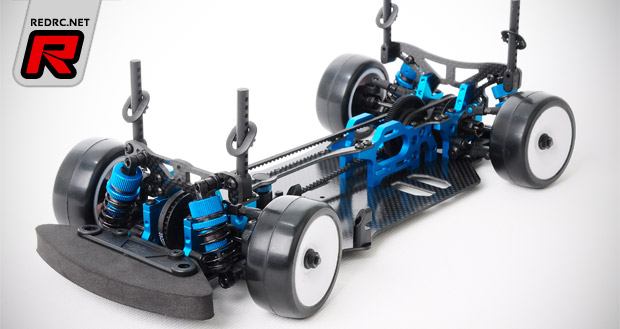 Following the success of the original VM-II 1/10th 4wd Mini-TC, Atomic RC has released a highly anticipated updated version of the high performance 4WD Mini Touring Car. The most notable features of the new chassis are redesigned upper deck with flex adjustment and .5mm thickness reduction and the new main chassis is now 11mm narrower for faster response. Most of the M-Chassis bodies will now fit the chassis due to redesigned shock towers and the new car features carbon reinforced plastic material for all the major suspension components. Due to the popularity of Gear Diff, one Spec-R gear differential is now included in the kit.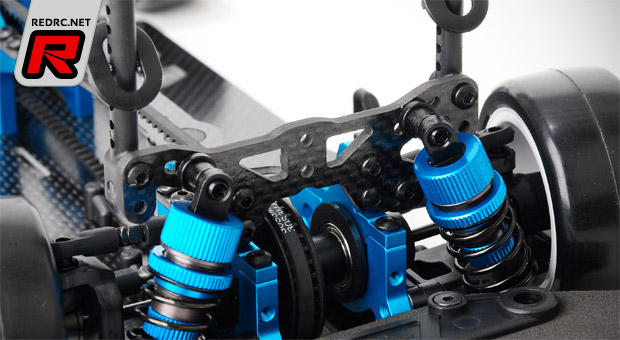 New features:
- Newly designed 2mm thickness main chassis( Carbon Graphite mixed with Fiber ).
- 11mm width reduction from original VM-II chassis.
- Modified front shock tower provides two different styles of body posts to fit most M-chassis bodies on the market.
- Revised front/rear bulkhead design provides a variety of chassis rigidity settings to suit different tracks.
- Chassis upper deck thickness reduced from 2.5mm to 2mm.
- New carbon reinforced plastic material with improved strength and durability.
- Each kit comes with one Solid Axle (Spool) and one Gear Differential.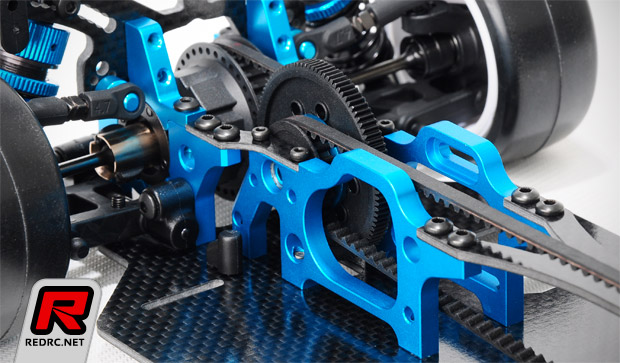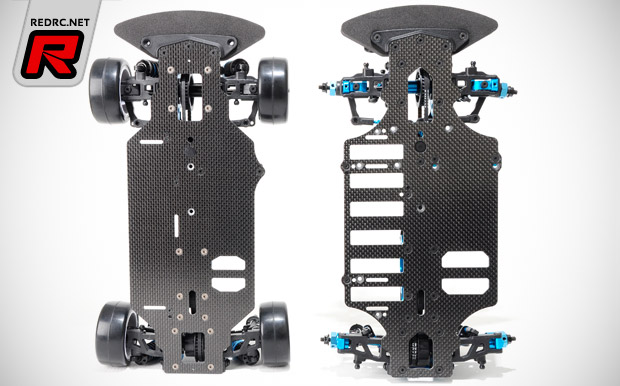 Specifications:
- Dual Belt Drive, 4WD Drive Train Lipo Ready Chassis.
- 3mm Shock Towers with multiple shock mounting positions
- Aluminium oil shock set.
- Ultra light weight front Spool, center direct-drive.
- Adjustable Front/ Rear Anti Roll-Bar (Need to buy separately)
- Adjustable Front/ Rear Down-stops
- Steering Ackerman (Five different position available)
- Adjustable Front/ Rear Lower Arm Position (+-0.6mm)
- Adjustable Front/ Rear Upper Camber Link position
- Adjustable Front/ Rear Camber
- Default 4* degree Front caster (Optional 0*, 2*, 6*)
- Adjustable Front/ Rear Toe-in
- Reinforced M-Class Disk Wheel included
- Wheel Base: 210mm
- Length: 285mm
- Width : 165mm
- Weight: 450g (Wheel not included).
- Ready-to-Run weight: 1200g
- Default Gear Ratio: 1.70
- Required for operation (not included):-
- 2 channel radio set, Batteries, Electronic Speed Controller, Motor, Body, Tire, Insert, Steering Servo
Source: Atomic RC [rcatomic.com]