Truman wins HNMC Winter Series Rd8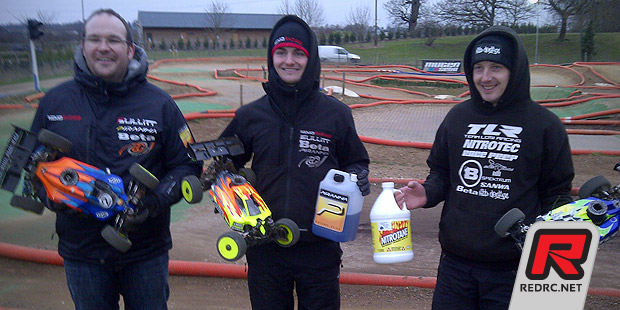 After a wet start into the year the HNMC Winter Series round 8 was run in cold but dry conditions on the club's dirt track. 85 drivers made the trip and were rewarded with a smooth fast surface to race on. Buggy qualifying went to Karl Jackson driving a TLR 8 3.0 just piping Jon Hazlewood's Agama. Tommy Chung took top qualifying honours in the truggy class. The buggy A final saw an epic fight between Truman, Jackson and Hazlewood with position changes all the time. Tony Truman whatsoever had the better end, finishing in front of Kark Jackson and Jon Hazlewood. In the truggy class Richard Cousins finished first with Darren Warburton and James Tatlow in tow.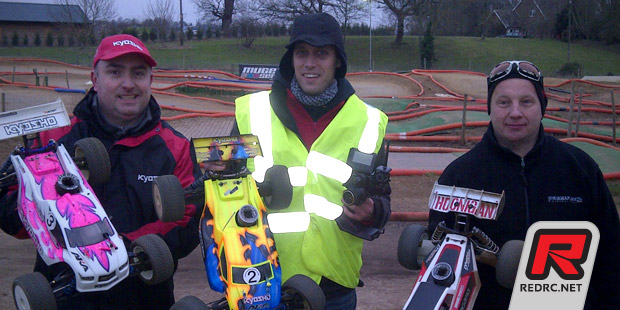 Thanks to James Thompson for sending the report.