May 20, 2014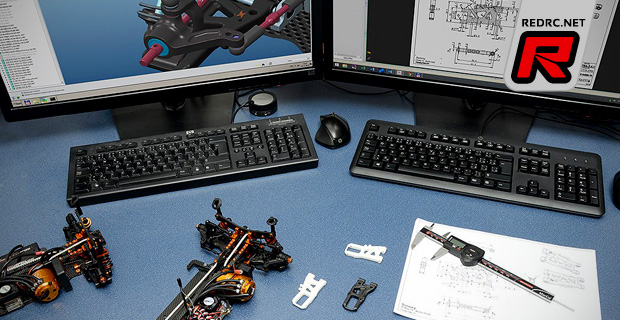 Today Xray released a teaser for their forthcoming Active Rear Suspension system called ARS. Being in final testing stages, the system basically makes use of front steering knuckles on the rear suspension in order to make for step-less toe-in adjustment and to fine-tune the toe-in change on suspension compression to achieve another setup option. Click the link below to read a short ARS introduction of Xray designer Martin Hudy.
All-new optional T4 Active Rear Suspension (ARS) finally in final testing phase. After several months of successful tests at various tracks around the world and after several modifications this should be the final design of the new XRAY's Active Rear Suspension. The main advantage of this suspension is that the car benefits from the changing toe-in in the corner and is adjustable depending on the amount of shims used with the combination of the particular mounting position of the ARS.

As the toe-in will increase in the corner the traction will increase as well. As the toe-in will decrease the cornering speed increases. Easy and extremely effective. Watch the official XRAY web site for the final ARS specifications and release details.
Source: Xray [teamxray.com]
---