August 4, 2014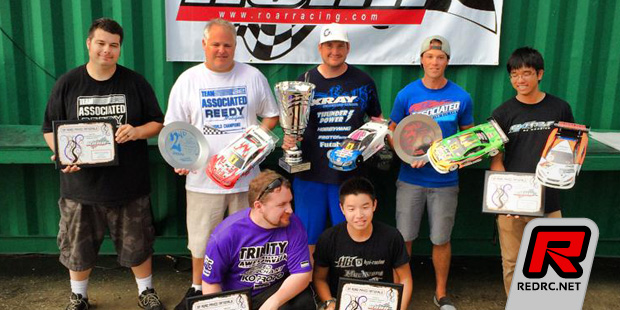 The 2014 ROAR paved on-road nationals were held last weekend at the Full Throttle RC Raceway in Kissimmee, Florida, home of this year's IFMAR electric on-road World Championships. In the Touring Car Modified class it was Rick Hohwart who took the overall TQ from JJ Wang and Andrew Hardman. TC 13.5T non-timing had Scotty Gray securing the TQ spot from Josh Cyrul and Kyle Bergstrom.

In Touring 17.5T non-timing it was again Scotty Gray who took TQ while Cory Parsons and Mark Burt came in 2nd and 3rd after the qualifiers. In VTA 25.5T it was Cory Parsons who grabbed the TQ from Jarrett Parsons and David Franklin. World GT 13.5T saw Josh Cyrul taking TQ from Dave Vera and George Martinez. Josh then also went on to grab the pole position for the 1/12th scale Modified class while Stephen Boice TQ'd the 1/12th 13.5T non-timing class.
On to the finals and it was Paul Lemieux who secured the overall win in the TC modified class after taking the number 2 spot in A1 and a win in A2. Rick Hohwart won the opening A-main but had a slower A2 handing Paul the overall victory after the tie-breaker, following the cancellation of A3 after some heavy rain. Keven Hebert grabbed the final podium spot in 3rd. Touring 13.5T had TQ Scotty Gray making a clean sweep in A1 and A2, having him sit out A3 due to ROAR rules. This made way for Kyle Bergstrom who snatched the win in A3 with a 1.3 seconds margin from Mark Burt who secured 3rd place overall.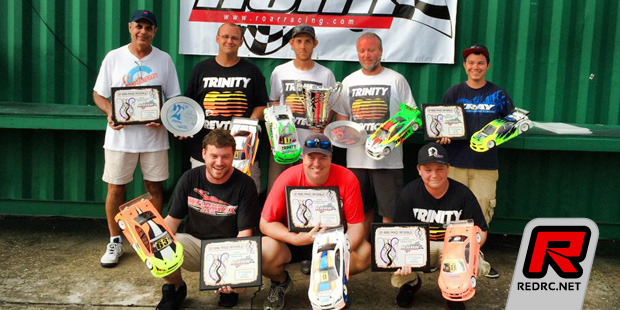 Touring 17.5T had again TQ Scotty Gray taking the winning honours. Austin Harrison secured himself the runner-up spot with a 4th and 3rd place while Michael Bruce came in 3rd with a 6th and 2nd place finish. Runner-up after the qualifiers, Cory Parsons had to settle for 4th.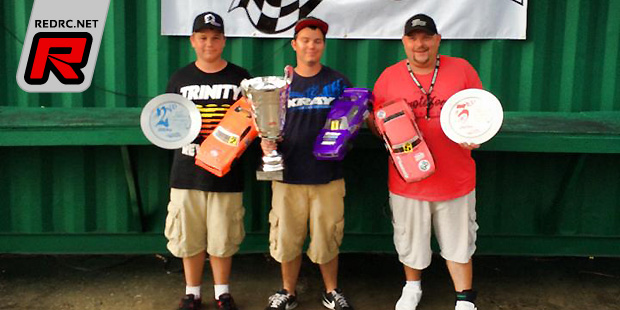 Cory had a bit of the relief for his 17.5T finish as he was able to grab the VTA 25.5T title by winning over Jarrett Parsons and Peter Pepe III.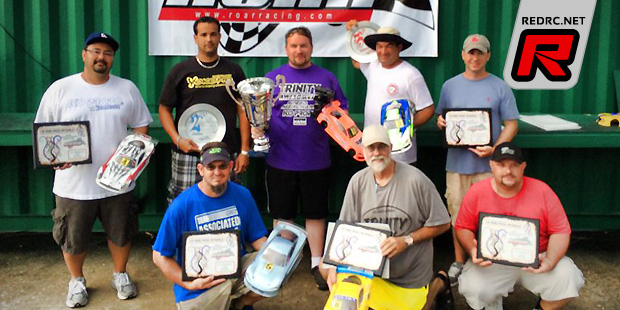 World GT 13.5T had Josh Cyrul add another national title to his already impressive CV. He came in 1st in front of Dave Vera and George Martinez.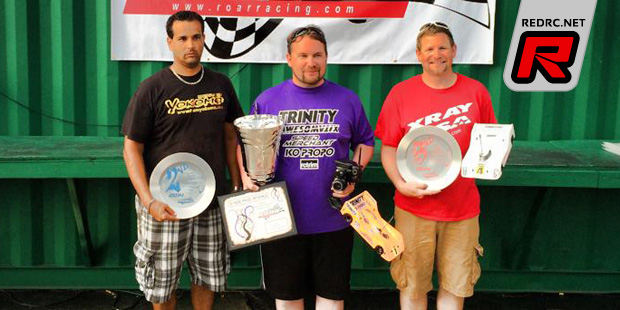 In 1/12th scale Modified, TQ Josh Cyrul made maximum use of his pole position and secured two easy wins from Dave Vera. Andrew Doherty completed the podium in 3rd.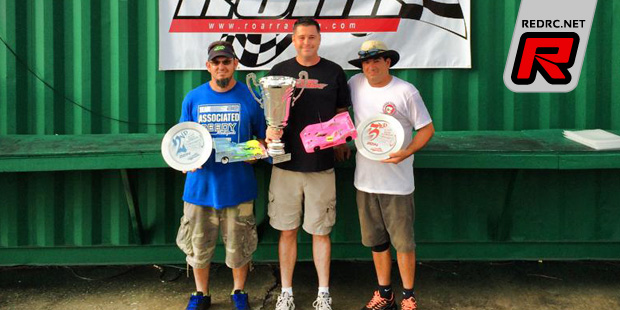 1/12th scale 13.5T and it was again the TQ holder who came out successful. Stephen Boice grabbed the overall title from Dave Duncan and George Martinez.
Source: ROAR [roarracing.com]
---