January 16, 2015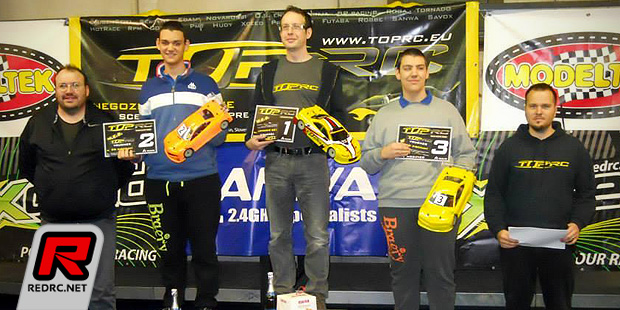 The second round of this Winter's Winter Electric Series again took place at the Genius Ring track in Medeuzza/Udine, Italy and it attracted 42 drivers from Slovenia and Italy. Saturday started out with free practice with the actual race taking place on Sunday. Following another hour of practice on Sunday the qualifiers started and at the end it was Rok Rudl who took the TQ in the Touring Car Stock class coming fresh from a multi-year break from racing. In the Touring Modified class it was round 1 winner Alojzij Osvald who grabbed the valuable TQ spot while in the 1/12th Open class it was again Jernej Vuga who put his car on top of the field.

The finals started after the lunch break and in the TC Modified class Alojzij was able to defend the lead from Orlando Fenili who grabbed the runner-up spot. Riccardo Fenili rounded out the podium in 3rd.
Touring Car Modified top 5 result:
1. Osvald Alojzij
2. Orlando Fenili
3. Riccardo Fenili
4. Vignjevic Goran
5. Holc Miha
The Touring Car Stock class also had the TQ driver defending his position and so Rok Rudl was able to place himself on the highest step on the podium. Giovanni Tonon and Luca Boso came in 2nd and 3rd respectively.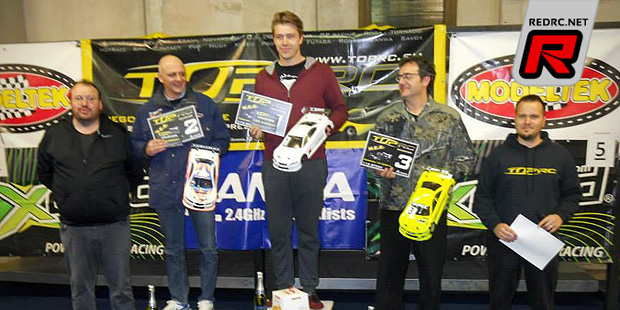 Touring Car Stock top 5 result:
1. Rudl Rok
2. Tonon Giovanni
3. Luca Bosa
4. Davide Abbrescia
5. Alessandro Freno
In 1/12th scale Open Jernej Vuga came in 1st coming from pole position while Denis Fink and Luka Skolaris rounded out the podium in 2nd and 3rd.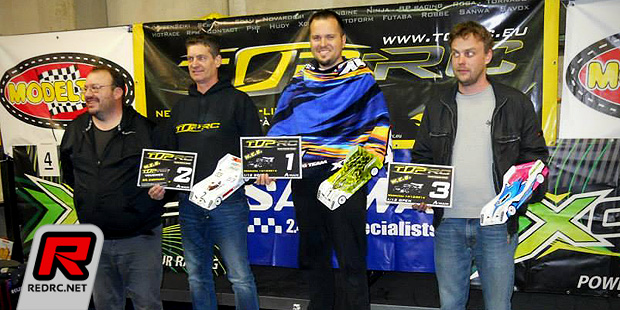 1/12 Open top 5 result:
1. Vuga Š. Jernej
2. Denis Fink
3. Skolaris Luka
4. Valentin Mis
5. Callegari Fabio
Source: Xray [teamxray.com]
---