December 19, 2016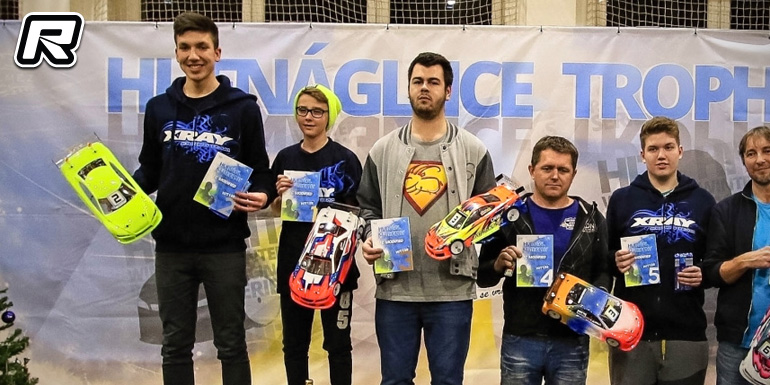 Holesov in the Czech Republic played host to the recent HIT 128 race. In the premier Touring Modified class the race for the overall win was on between Oliver Havranek, Kuba Simurda and Zdenko Kunak. The three matched in pace and ultimately young Oliver held the upper hand to take the win from Kuba whose first place in the final main cemented his overall runner-up spot while Zdenko had to settle for third.
Touring Modified A-final results:
1. Oliver Havránek
2. Kuba Šimurda
3. Zdenko Kunák
4. Karel Kratochvíl
5. Michal Vítámvás
6. Martin Bábovský
7. Martin Kratochvíl
8. Ladislav Lebánek
9. Radek Voda
10.Pavel Martinec
The Touring Stock class field was filled with talent and in his first appearance in the class, Ales Pelikan set the early pace from Oliver Havranek and experienced Karel Kratochvil. Ultimately Ales would take the TQ and, despite a collision in A2, he would also take the day's win from Karel and Oliver.
Touring Stock A-final results:
1. Aleš Pelikán
2. Karel Kratochvíl
3. Oliver Havránek
4. Martin Kratochvíl
5. Matěj Bábovský
6. Tono Sloboda
7. Markéta Vítámvásová
8. David Měšťan
9. Jakub Dalecký
10.Luděk Maléř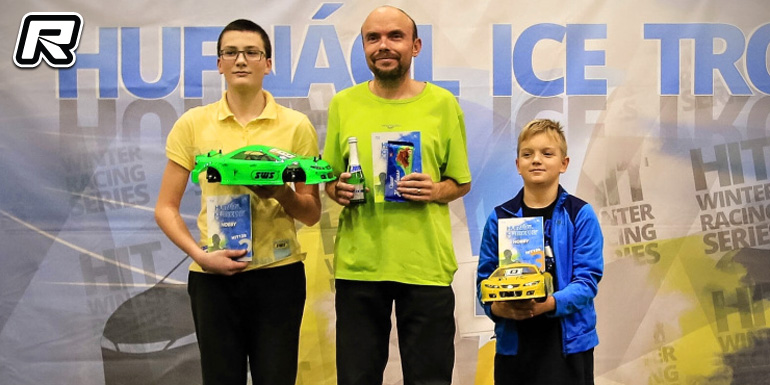 In the 1/10th Hobby class Igor Vlahovič proved that he is not only a fast reporter but also a fast driver, bringing home the win from Radko Černohous Jr. and third placed Daniel Hons. The 1/10th Truck class saw Milan Peška securing his third win in a row. Right behind him fast Jiří Hrabec came in second from third placed Richard Granát.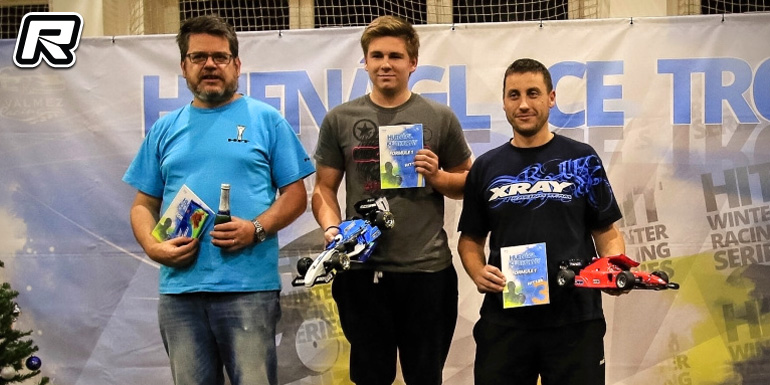 The Formula class win went to a very swift Lukas Hoch who opted to swap brands which obviously made for a lot of confidence. Petr Novotny had to settle for second although having the speed for more. The third place went to Martin Janicek who rounded out the top 3 result.
Formula top 5 results:
1. Lukáš Hoch
2. Petr Novotný
3. Martin Janíček
4. Ladislav Holásek
5. Libor Holub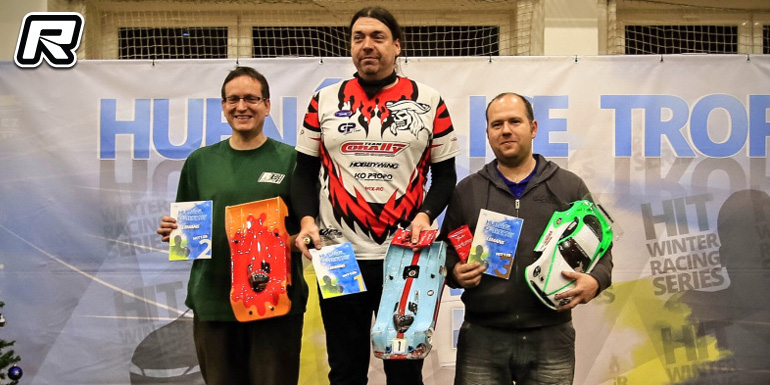 The Pan Car class saw Roman Krejčí, Libor Holub and Ladislav Holásek battling it out for the win. Even though Roman was not as fast as usually and the narrow track kept his gas finger low, he managed to open a little bit of a gap to second placed Libor while Ladislav Holásek ended the day on the 3 spot.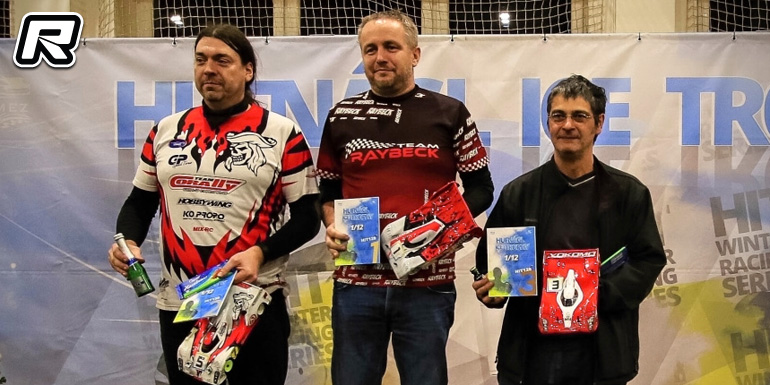 In the 1/12th class Jiří Rybák showed a great pace, leading the field in all three finals to take home the overall win. Right behind him GT Pan Car winner, Roman Krejčí brought home the second place – tie on points with Svetlin Douhlevski and Radim Hruška.
Source: Xray [teamxray.com]
---