December 13, 2016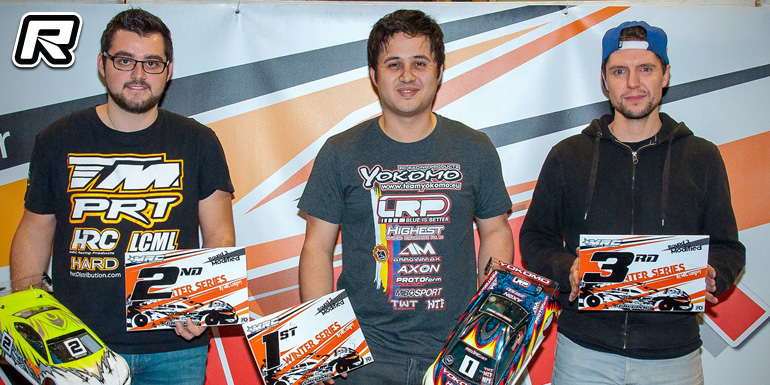 Round three of the popular MRC Longwy Winter Series attracted more then 100 drivers to compete in a total of five electric on-road classes. After three qualifiers and triple mains it was Ronald Völker who came out fastest in the premier Touring Modified class from Remi Callens in second and Loic Jasmin third. Matthias Keding and Nicolas Delise would round out the top 5 result.
Touring Modified A-main results:
1. Ronald Völker
2. Rémi Callens
3. Loic Jasmin
4. Matthias Keding
5. Nicolas Delisé
6. Manuel Wagner
7. Patrick Beck
8. Olivier Bultynck
9. Jonathan Gergen
10.Sebastien Fender
The Touring Stock 10.5T class had Alexandre Duchet taking the day's win from Richard Volta and Gilles Choque. Alexander Becker and Jaques Libar came in fourth and fifth respeticely.
Touring Stock 10.5 A-main results:
1. Alexandre Duchet
2. Richard Volta
3. Gilles Choque
4. Alexander Becker
5. Jacques Libar
6. Joe Streff
7. Dirk Rischard
8. Thomas Stenger
9. Marc Schilling
10.Majuran Tharmalingam
In Touring Superstock it was Andre Klink that came out fastest after the triple A-mains from runner-up, Carsten Neudeck. Luca Becker, David Moysan and Jörg Mayers came in third to fifth.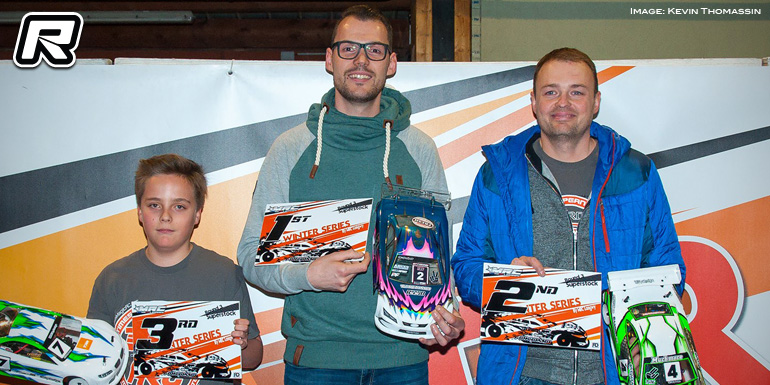 Touring Superstock A-main results:
1. Andre Klink
2. Carsten Neudeck
3. Luca Becker
4. David Moysan
5. Jörg Mayers
6. Hai Long Tran
7. Jannick Rommens
8. Michael Ribault
9. David Kottus
10.Eugene Orer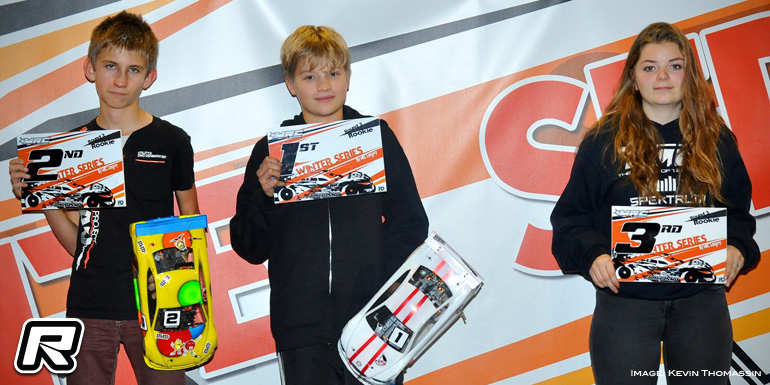 The Rookie category was won by Benoit Seidel from Raphael Brassart and Marina Baczkiewiczc. Prescilla Melacotte and Raphael Pesce completed the top 5. Finally in the Pan Car category it was Marc Schilling to take the win at round three from Xavier Debroye and Jean-Baptiste Janssens.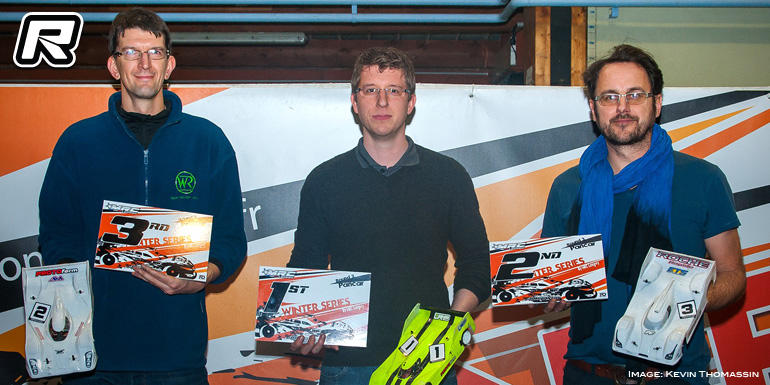 Pan Car A-main results:
1. Marc Schilling
2. Xavier Debroye
3. Jean-Baptiste Janssens
4. Christophe Deliege
5. Brice Deliege
6. Jacques Libar
7. Olivier Seidel
8. Rene Maire
9. Rui Nogueira
Source: MRC Longwy [facebook.com]
---