December 13, 2016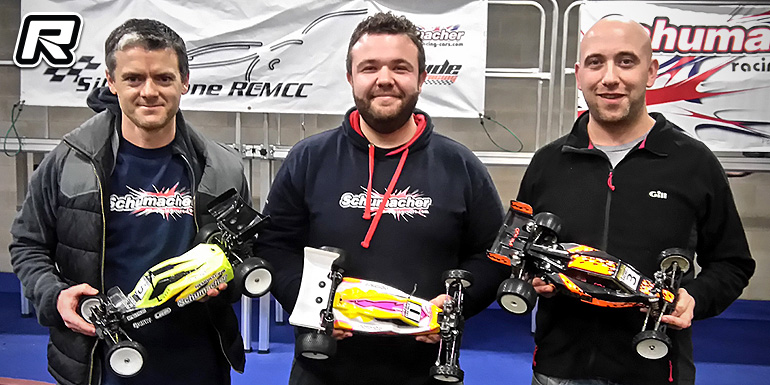 The recent round of the popular Silverstone Winter Series saw Schumacher's Tom Yardy scoring a dominant win in the 2WD class. Tom TQ''d all four rounds of qualifying, and cruised to a final win by a comfortable margin. There was a close battle for second between Eugene Galley (Xray) and Jack Neal (Schumacher) but eventually they tangled which allowed Richard Barton (Schumacher) through to take second and Iain Mellish (Kyosho) took third.
2WD final results:
1. Tom Yardy
2. Richard Barton
3. Iain Mellish
4. Jack Neal
5. Eugene Galley
6. Mark Fletcher
7. Greg Williams
8. Connor Cocker
9. Ross Nicholson
10.Dave Poulter
In 4WD Greg Williams led a 1-2-3-4 finish for Schumacher ahead of Mark Fletcher, Matt Dodd, and Chris Ely. There was a close battle for the lead between Greg and Kev Lee (PR) but a late crash dropped Kev to fifth.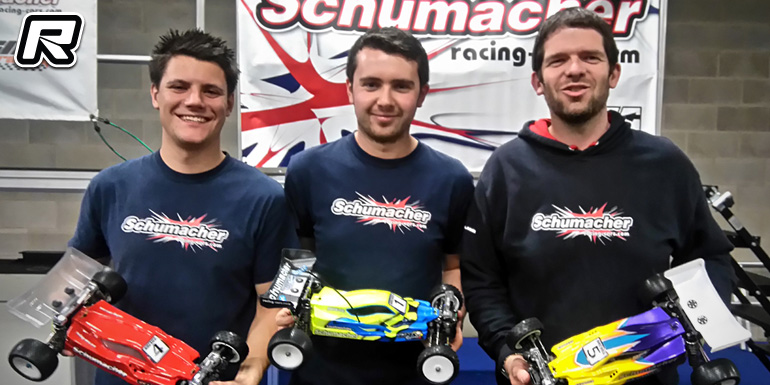 4WD final results:
1. Greg Williams
2. Mark Fletcher
3. Matt Dodd
4. Chris Ely
5. Kev Lee
6. Tom Stackhouse
7. Duncan Rist
8. James Harrold
9. Liam Galvin
10.Felix de Hamel
The Truck class was won by Richard Miller, with Russell Lee second and Daniel Gardner third.
Truck final results:
1. Richard Miller
2. Russell Lee
3. Daniel Gardner
4. Darren Pollard
5. Paul Clarke
6. Chris Hampson
7. James York
8. Mark love
9. Shaun Mellett
10.Ben Lloyd
Source: Schumacher [racing-cars.com]
---