February 15, 2017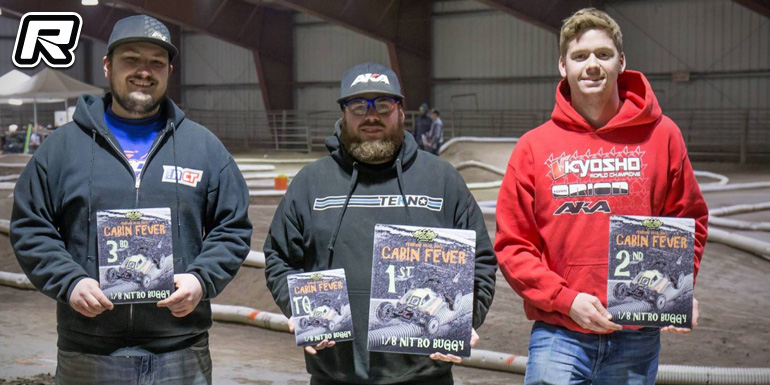 Widely considered to be the official kickoff to the outdoor season in the Pacific NW, the annual Cabin Fever race was once again hosted by the RC Car Club of Lewiston, Idaho. The highly anticipated event drew 296 entries despite adverse weather conditions that closed mountain passes in the region, causing many racers to travel much longer distances than normal. Racers from Washington, Oregon, Idaho, Montana and Canada were all in attendance. Ironically the "outdoor kickoff" is held inside a covered arena at the Lewiston, Idaho Rodeo Grounds. The track is a bit larger than most tracks in the area, and while made to allow the smaller 1/10th scale cars to have great racing, the tracks for the Cabin Fever race tend to feature large obstacles and cater more to the 1/8 vehicles. The cold temperatures and changing track conditions made a lot of racers rethink tire choices throughout the weekend as the building was not heated. In the premier 1/8th Nitro Buggy class Keith Hadley too the TQ and win with Taylor Wonders and Jason Hunt coming in second and third respectively.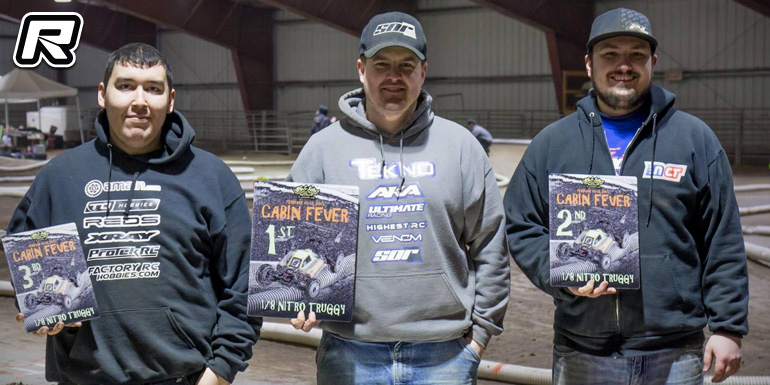 Nitro Truggy saw Jesse Munn walking away with the win from Jason Hunt and Austin Aszure who rounded out the podium result.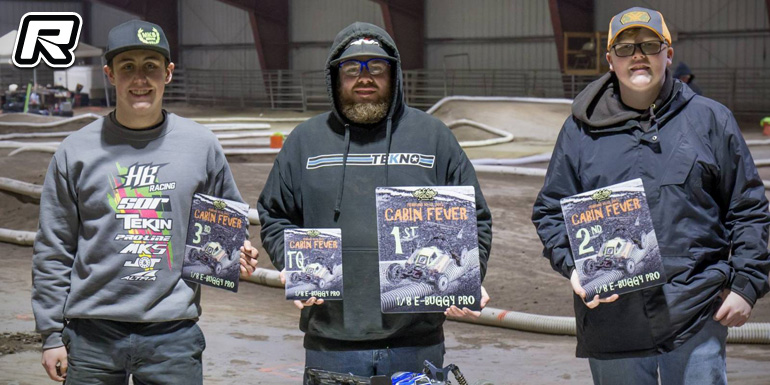 The E-Buggy class was again TQ'd and won by Keith Hadley with Mike Dana in second and Travis Kendall third.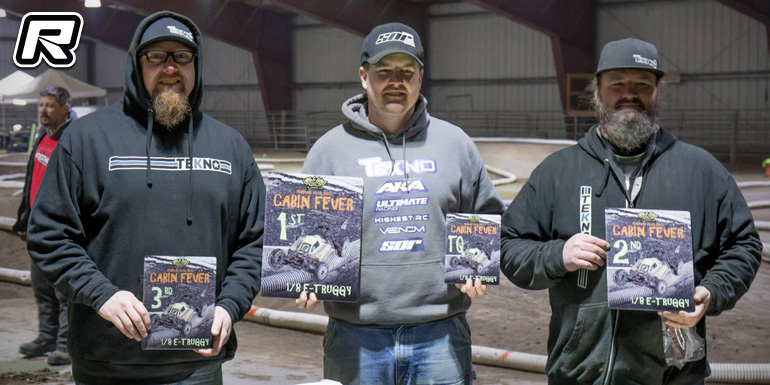 E-Truggy had Jesse Munn taking his second title of the weekend, coming from the TQ spot. Andy Pokorney and Jason Walters ended the day in second and third respectively.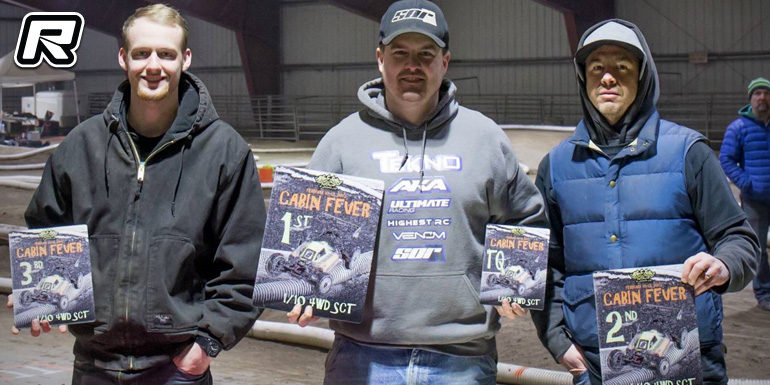 Finally in Pro4 Short Course, Jesse Munn snatched his third title of the weekend with Shay Goodlund in second and Daniel Price third.
Source: Tekno RC [teknorc.com]
---