February 13, 2017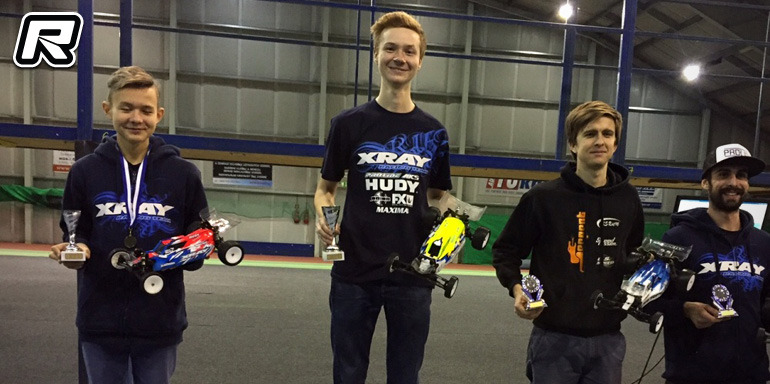 Round five of the Lestr Cup was held this past weekend. In the 2WD class, Xray's Kaja Novotny started with a TQ in round one but contacts with slower drivers in Q2 and a DNF in Q3 only meant a P2 spot on the grid behind young Milan Mudra (Xray) and in front of Jiri Mara (Serpent). In the 4WD class things looked a bit different and Kaja made a clean sweep to grab the pole position from Milan Mudra and Zdenek Miksovsky (all Xray).

In the 2WD finals Kaja and Milan battled in the opening stages but once Kaja had settled himself he never looked back to take commanding wins. Overall and behind Kaja, Milan Mudra came in second from Jiri Mara.
2WD top 5 results:
1. Kaja Novotny – Xray
2. Milan Mudra – Xray
3. Jiri Mara – Serpent
4. Zdenek Miksovsky – Xray
5. Vaclav Broz – Serpent
In the 4WD finals the top 3 drivers continued to lay down swift laps and at the end Kaja, Milan and Zdenek would make up the top 3 as they did after the qualifiers.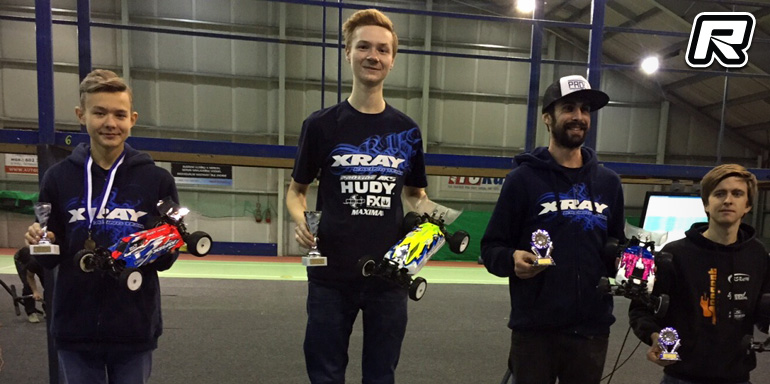 4WD top 5 results:
1. Kaja Novotny – Xray
2. Milan Mudra – Xray
3. Zdenek Miksovsky – Xray
4. Jiri Mara – Serpent
5. Frantisek Kalenda – Xray
Source: Xray [teamxray.com]
---