February 6, 2017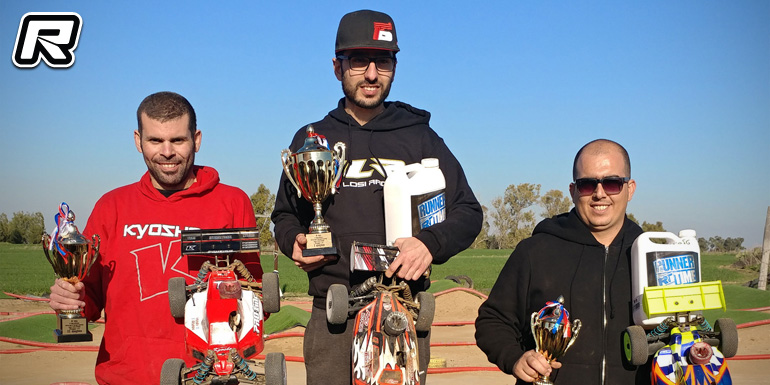 Round five of the Israeli League was held at the Speed Racing Track and it saw Ofir Avitan taking the TQ honours after the four rounds of qualifying. At the start of the main final Yaniv Sivan rolled his car while Ofir Avitan and Tal Siles battled for the lead. The latter than suffered from a flame out that cost him a couple of positions and at the 25 minute mark Yaniv managed to take over the second place after a huge comeback. Yaniv was even able to close the gap to Ofir, however as he ran out of time he had to settle for second behind winner Ofir while Aviv Mimon obtained the final podium spot.
Final results:
1. Ofir Avitan – TLR/Bullet
2. Yaniv Sivan – Kyosho/Reds Racing
3. Aviv Mimon – Kyosho/Reds Racing
4. Gil Harush – Kyosho/Reds Racing
5. Or Rozentsvaig – HB Racing/Team Orion
6. Paul Price – HB Racing/Team Orion
7. Tal Siles – TLR/Bullett
8. Asi Biton – Xray/Bullett
9. Ido Carmon – Kyosho/RC Concept
10.Meir Azulay – Kyosho/Team Orion
11.Eyal Kaldor – Mugen/Reds Racing
12.Or Balulu – Agama/Bullett
Thanks to Yaniv Sivan for the report.
---