February 22, 2017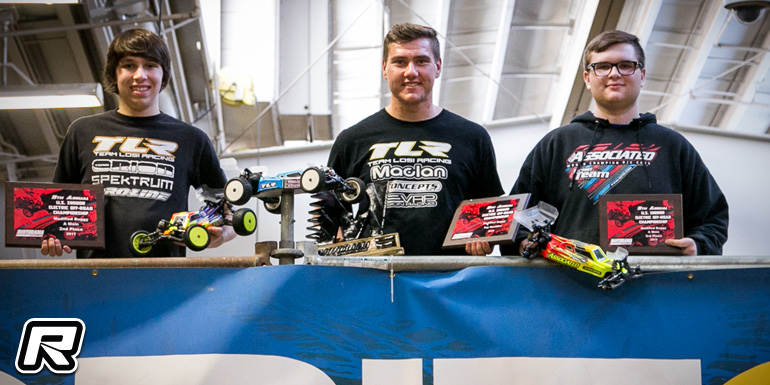 The 2017 Motorama was held this past weekend at the Pennsylvania Farm Show Complex. Considered to be the biggest indoor motorsport event in America, this event has it all from Arenacross, Go Kart racing, Quarter Midgets, RC 1/8th and 1/10th electric racing, RC Demolition Derby, RC Scaling, Car show, Speed show, Robot Conflict, and even a Ms. Motorama beauty pageant. On the RC side of things, this event was organized and hosted by two of the industry's best RDs … Scotty Ernst and Charlie Suangka. With their expertise, unique style and experience, the show was amazing and both tracks were built with dedication and heart to ensure everyone would have a wonderful time. The tracks were amazing and a pleasure to drive on as the event had over 660 combined entries making it one of the largest races in the nation. The 1/10th scale track was greatly improved from the previous years with better dirt that was consistent and easy to work with. It had what many would call, the "old-school dirt" feel as it was a loamy, natural sifted dirt track. Cars would slide and drift, but traction was there as long as you were on the line.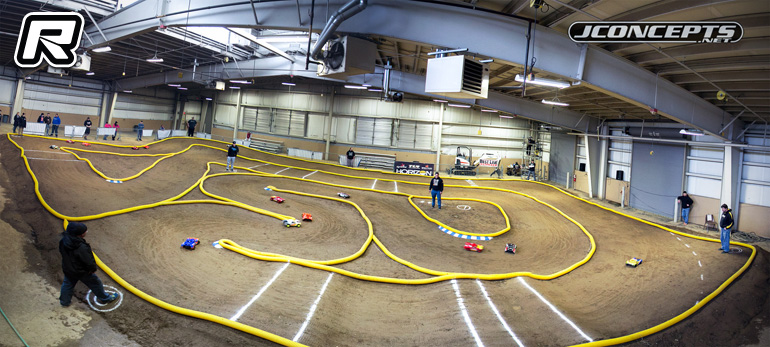 The layout was open and had a few tricky sections that needed perfect execution and timing, otherwise you'd be out to lunch roasting cookies in the fluff. As for the 1/10th scale racing, TLR's JP Richards was once again on fire and was able to TQ 2WD Modified going into the triple A-mains. Richards would go on to win A1 and A2 and wrap up the overall taking his first major race win in 2017. TLR's Aaron Kothman would finish 2nd behind his TLR teammate with two 2nd place finishes in A1 and A2 to seal up 2nd. Team Associated's Alex Kosciuszek would finish out the top 3 with a win in A3 to move him to the final spot on the podium.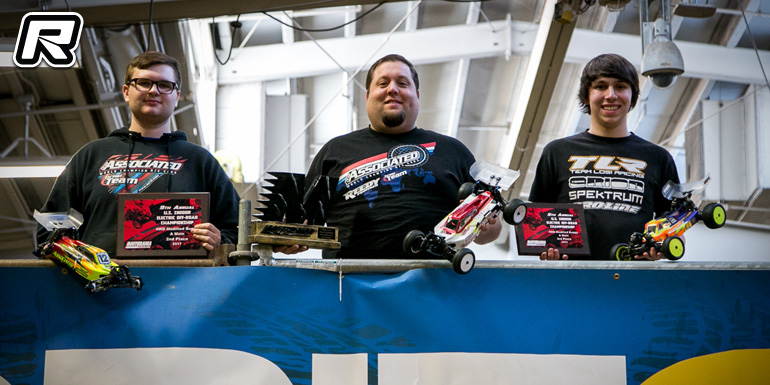 Modified 4WD saw some great racing over the weekend as Team Associated's team manager, Brent Thielke would set the pace in qualifying taking the overall TQ, but it was Team Associated's Chad Due making it happen in the triple A-mains. Due, who qualified 3rd, would find an extra gear on Sunday to win A1 and A2 and wrap up the overall. Team Associated's Alex Kosciuszek would once again find himself on the podium in 2nd with great finishes with a 3rd and a 1st in A3. TLR's Aaron Kothman would finish out the podium with awesome pace all weekend to and finish in the top 3.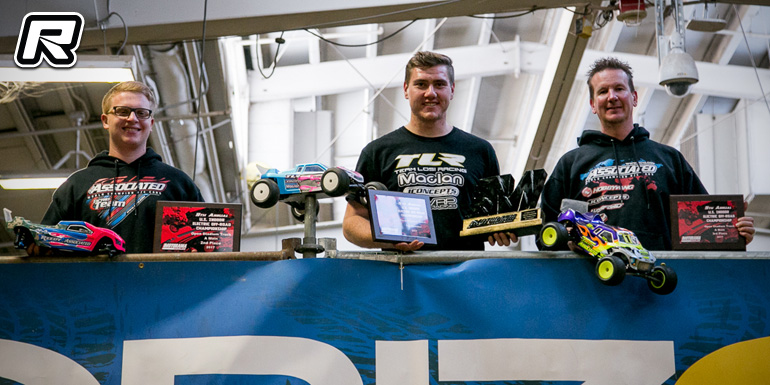 In Modified Truck the new TLR 22T 3.0 is definitely proving to be a fast truck in the hands of JP Richards, who won Modified Truck the week prior at the Winter INS at Smac Trac. Continuing that momentum, Richards would go on to TQ and win the class overall ahead of Team Associated's Gunnar Rieck. FDJ's Frank Deiny would put in a solid effort and finish 3rd on the podium.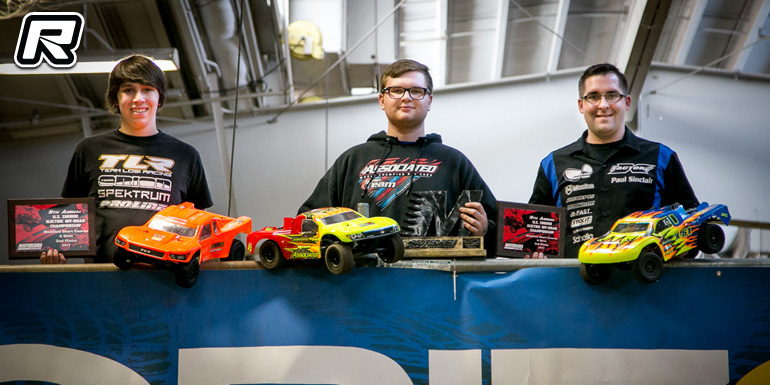 Also having a similar weekend to his tyre sponsor teammate, Team Associated's Alex Kosciuszek also was a winner at the Winter INS a weekend prior to Motorama, but it was in Modified Short Course for the wizard. Alex would go on to TQ the class and wrap up the overall in 2 mains to take home the win for JConcepts. TLR's Aaron Kothman would finish 2nd and X Factory's Paul Sinclair would round out the podium.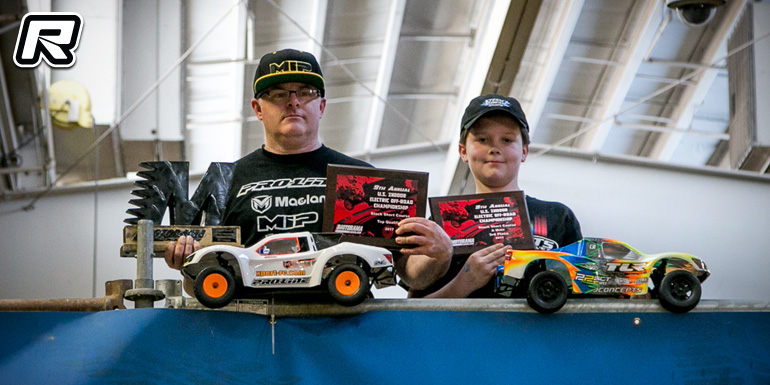 It was definitely Jim Hustins' weekend in 17.5 Stock Short Course as Hustins would take the TQ through three rounds of qualifying and go on to win the triple A-mains with authoritative style. Stuart Lewis and JConcepts Ethan Saunders would both end the weekend with 4 points, but Saunders would have to settle for 3rd on the podium with a great effort on winning A2.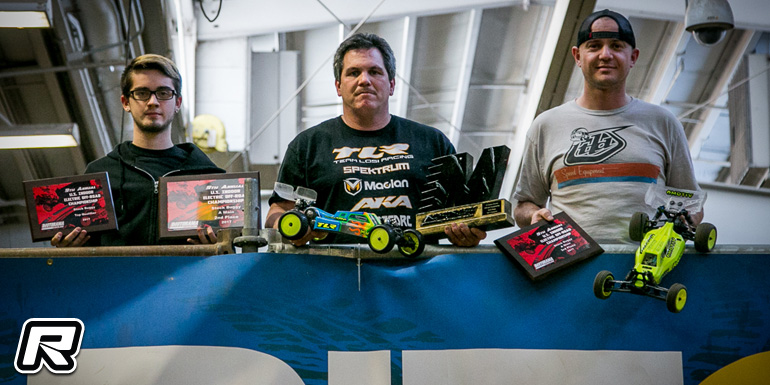 17.5 Stock Buggy class saw a lot of close racing up and down the entire grid, but ultimately Jonathan Noon would take the overall over Reid McMichael (TQ). The two would have a classic battle in the mains with McMichaels winning A1, but Noon would take the overall by winning A2 and A3. Justin Johnson would finish 3rd on the podium.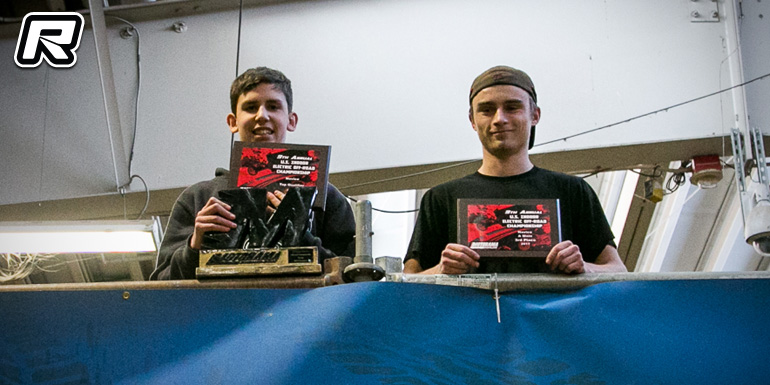 Finally in Novice the 2017 Motorama had a talented pool of 13 new drivers battling it out for the win. Class TQ, Brock Siple, would go on to take the overall win with Casey Powers in 2nd and Matthew Smith rounding out the top 3.
Source: JConcepts [jconcepts.net]
---