February 15, 2017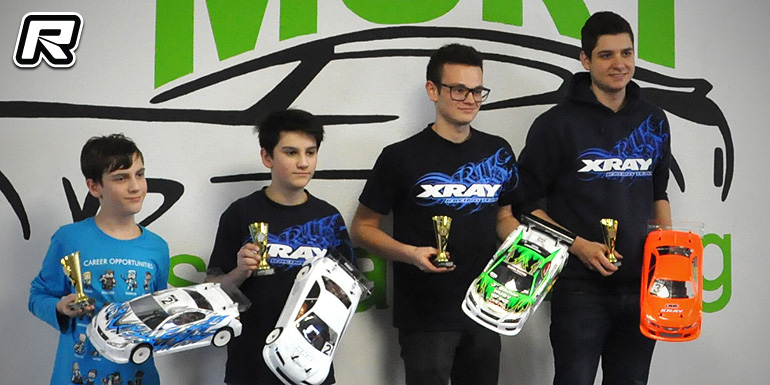 The third round of the Xray Racing Series Germany was held recently and it saw Jannick Namyslo sweeping the Touring Stock qualifying by taking all three rounds in style. Felix Reichold and Tobias Höfflin completed the qualifying top 3 and the order would stay the same after the A-main to make for an Xray 1-2-3. Luka Fecher and Thorsten Reichold (both Xray) rounded out the top 5 result.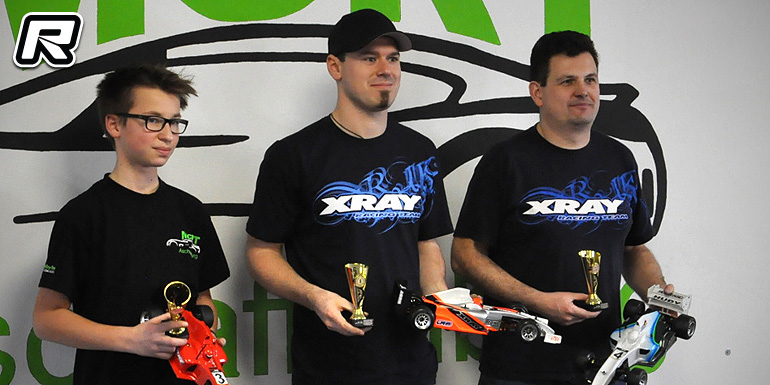 In Formula it was a nose to tail fight between Daniel Schober (Xray) and Johannes Fecher (Xray). After the qualifiers Marcus Wende (Xray) completed the top 3 behind Johannes and Daniel on TQ. In the 8-minutes A-main Daniel kept his cool and took the win in front of Johannes and Alexander Olah (XRAY) who completed the Top 3. Behind the three, Rene Meißen and Marcus Wende (both Xray) came in fourth and fifth.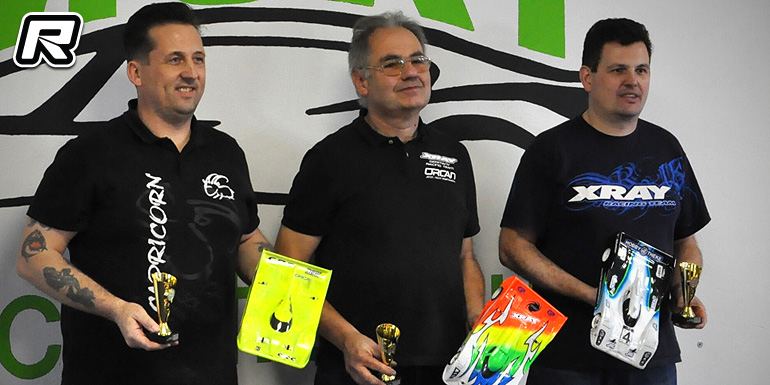 1/12th scale was all about Michael Holla (CRC) and Hartmut Rose (Xray). The two guys showed insane fights, but kept it clean all the time. Ultimately Harmut took the TQ and he would also bring home the win while Michael Holla and Alexander Olah (Xray) had to settle for second and third in front of Thomas Namyslo (Xray) in fourth.
Source: Xray [teamxray.com]
---