March 10, 2017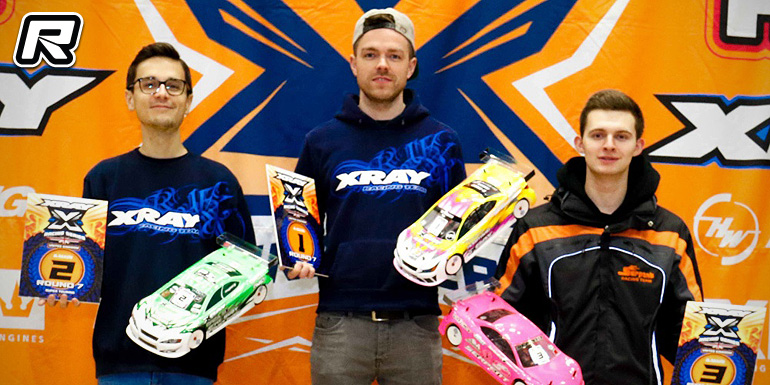 The recent round seven of the CWIC Xray Racing Series UK concluded the 2016/17 series and as with the previous rounds the event had a good turn out of racers. In Super Touring the final round of the series seen some top racers attend to challenge for the win, but in keeping with recent rounds Olly Jefferies topped the podium with back to back final wins. Alex Hagberg came in close to take second and Alex Thurston made up the podium.
Super Touring final results:
1. Olly Jefferies
2. Alexander Hagberg
3. Alex Thurston
4. Tom Green
5. Nick Waywell
6. Alex Everett
7. Steve Davis
8. Shaun Ogden
In Pro Stock once again Zak Finlay continued his total domination of the lass at the CWIC XRS 2016/17 season and added the final round win to his 100 percent record. Daniel Blake made the best challenge and came in second from Marcus Askell third.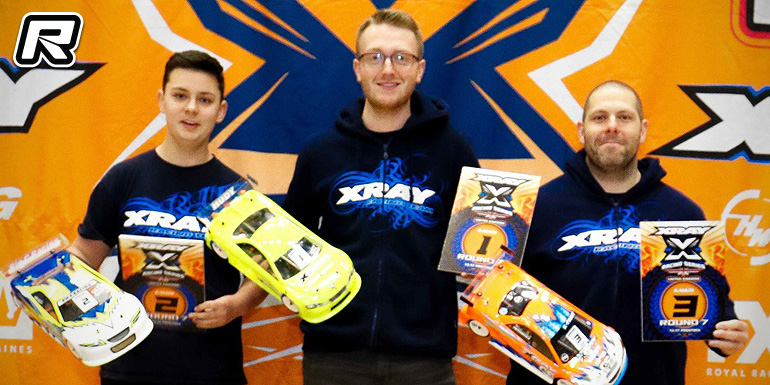 Pro Stock Touring final results:
1. Zak Finlay
2. Daniel Blake
3. Marcus Askell
4. Andy Travis
5. Chris Hughes
6. Stewart Woodend
7. Michael Bolt
8. Ray Chiu
9. Dean Jennings
10.Jarret Williams
Round 7 clashed with a GT National and meant a reduced Formula field but Greg Hill stepped in to make up the numbers and bagged himself a deserved 3rd place on the podium with Jonathan and Dan finishing ahead to complete the podium.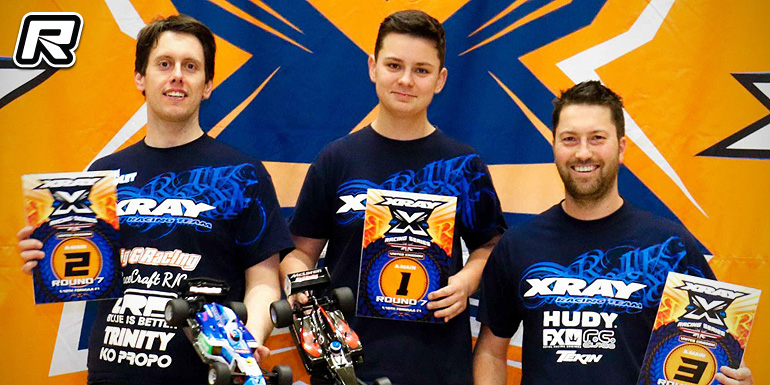 Formula final results:
1. Daniel Blake
2. Jonathan Simblet
3. Greg Hill
4. Kobus van der Westhuizen
The final round seen the strongest LMP12 field of the series so far with Alexander Hagberg taking the chance to get some 12th track time in. He predictably to the top spot on the podium with Paul and Daniel completing the podium.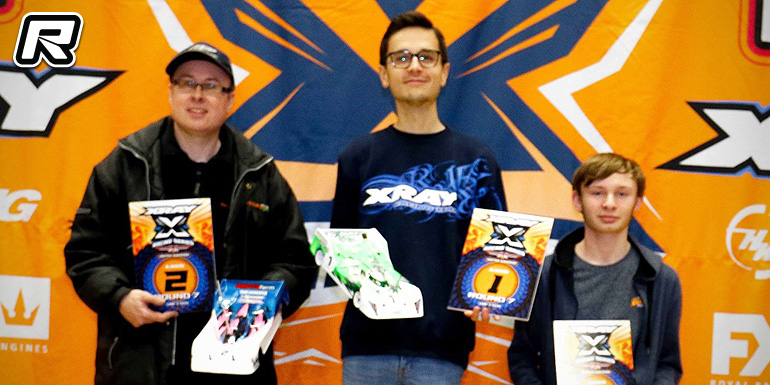 LMP12 final results:
1. Alexander Hagberg
2. Paul Ash
3. Daniel Sparrow
4. Mark Winslow
5. James Alexander
6. Steve Jones
7. James Hole
8. Riley Mills
The championship came down to the last round for the GT12 class with a shutout for the championship with Tom Hampson and Chris Gunter. Tom managed a win and 2nd place to take the overall win for the round and secure the championship.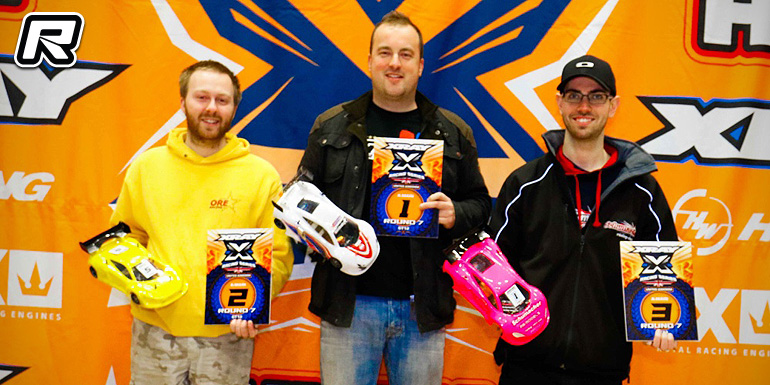 GT12 final results:
1. Tom Hampson
2. Lee Owen
3. Chris Gunter
4. Jonathan Simblet
5. Daniel Sparrow
6. Mark Bruton-Young
7. Adrian Parkes
8. John Ridding
9. Tommie Chiu
10.Benjamin Kirkham
Source: Xray [teamxray.com]
---