March 2, 2017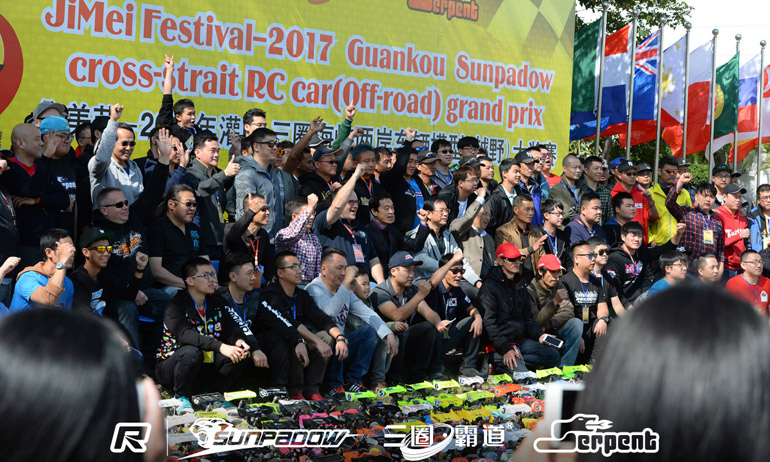 This weekend ARC International Raceway in Xiamen, China hosts the Guan Kou Sunpadow GP for 1/8th Offroad, the same facility hosted an onroad race of a similar name back in November and which will host the EP Offroad Worlds later this year. Open to 1/8th Nitro Offroad as well as 1/8th EP Offroad, with handout Sunpadow batteries, the race has attracted some big names from around the region thanks in part to the prize pot which sees the winner of each class getting close to USD 3000, with cash payouts for all drivers down to tenth.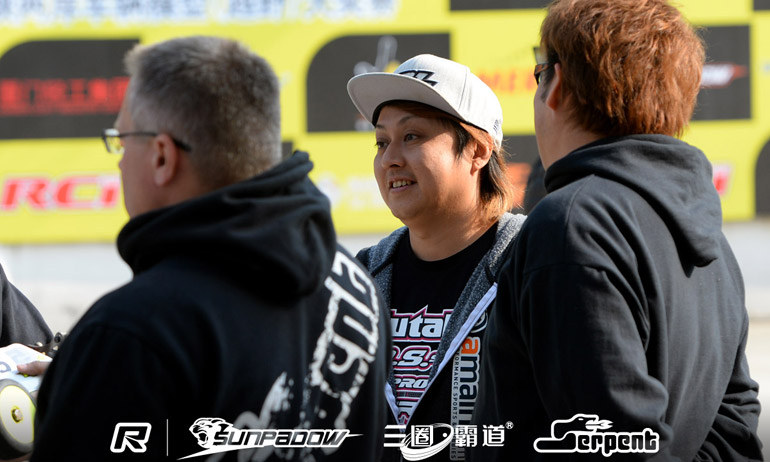 Following Thursday's 2 rounds of Controlled practice in the Nitro category it was former World Champion Atsushi Hara, driving his OS powered HB Racing buggy that set the pace over 3 consecutive laps to be top seed for qualifying which sees 5 rounds in total, 3 of which will be run on Friday. Jorn Neumann would be 2nd fastest with his Serpent SRX8 and he will be joined in the top heat by South Korean Kyosho superstar Dani Choi, Serpent team mate Shin Adachi and from Thailand Paphon Chanyasak rounding out the top 5.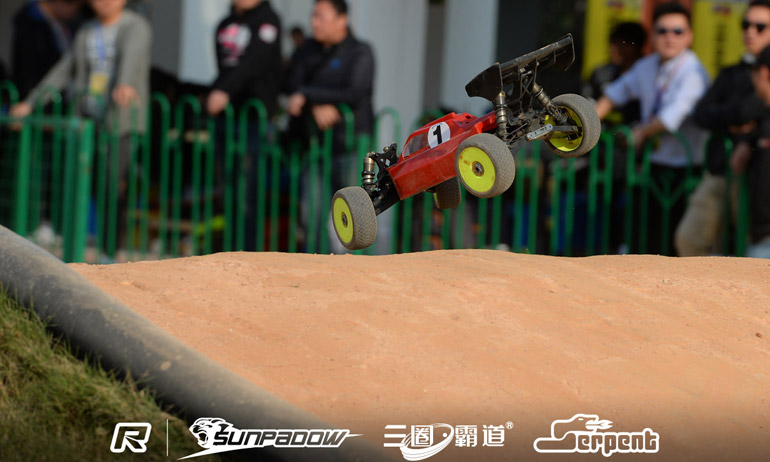 It was a similar list of names in the EP class, this time Neumann topping the times, running his prototype SRX8e from Serpent with a clear 3-lap margin of nearly 3 seconds over Hara in 2nd, both drivers the only in the top 6 to improve their times in the second run. Just a tenth behind, Serpent 1/8th offroad development driver Shin Adachi would be 3rd fastest with Dani Choi, Paphon Chanyasak and Chinese National Champion Hu Wei Ping completing the top 6, all failing to go quicker in CP2.
View our complete event coverage (in Chinese) here & event image gallery here.
---