March 3, 2017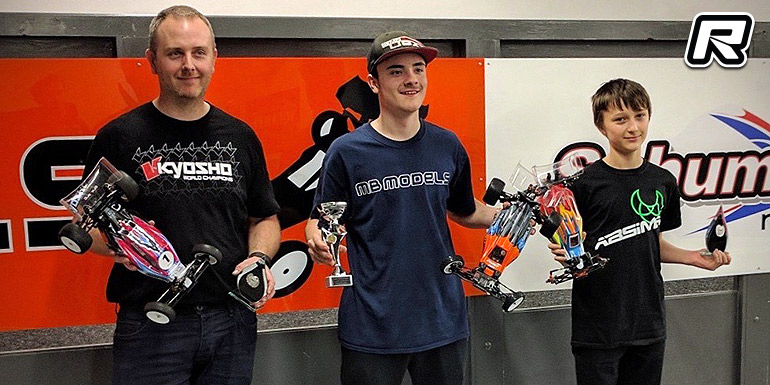 The third and final round of the 2017 Northeast Indoor Regional Series took the local drivers to Batley Buggy Club and the MB Models Raceway near Leeds. The 86 racers that attended the event were greeted with a testing track laid out with EOS carpet, jumps and a difficult 90 degree table top at the end of the straight. In 2WD James Helliwell and Jonathon Skidmore battled it out for TQ with James taking the honours with two 1st places and a 2nd to Jonathon's 1st and two 2nd places. Unfortunately Jonathon would not feature in the A-final for long as a mechanical failure would take him out of contention early on. The crowd were treat to and exciting final nonetheless as Jack Hirst slowly hunted down James Helliwell for the full five minutes. James hung on though and took the win by only 0.2s in the end.
2WD final results:
1. James Helliwell
2. Jack Hirst
3. Mark Graham
4. Chris Pattinson
5. James Chappell
6. Harry Britain
7. William Skidmore
8. Jonathon Skidmore
Thanks to Jeffery Mark Graham for the report.
---