July 10, 2018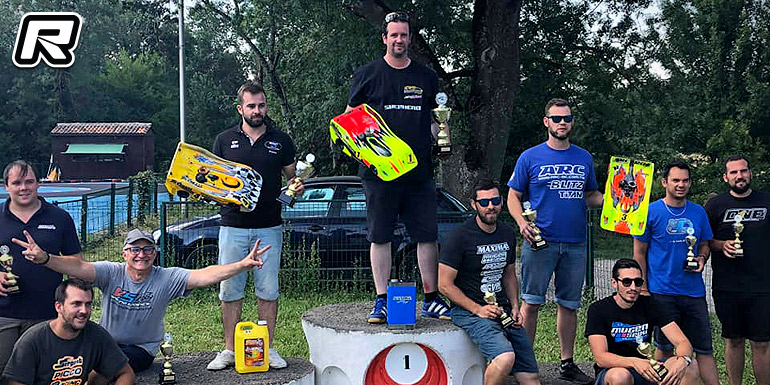 This past weekend the fourth round of the French 1/8th IC Track Nationals took place at the ARCA16 club in Angoulême in the centre of France. Great weather with temperatures close to 35°C in the shade, and a very fast and demanding track awaited the drivers. In the National class, it was Simon Bergoin with the TQ followed by Faisal Affejee. In the Elite class, it was Stef Bouche who took the TQ honours just ahead of Arnaud Mathieu, after a very tight qualifying between the first 8 drivers.
During the first 15 minutes of the Elite class final there was a big battle between Stéphane Bouche and Richard Volta. Both drivers knew each other very well so it was a big show to watch both drivers battling it out with less than a second apart. Later on Stéphane Bouche gradually pulled away and showed a perfect race without committing the slightest mistake. At the end of the race the battle was between Delaunay and Volta for the runner-up spot with Romain holding the upper hand to finish five seconds behind Stéphane Bouche and a lap in front of Richard.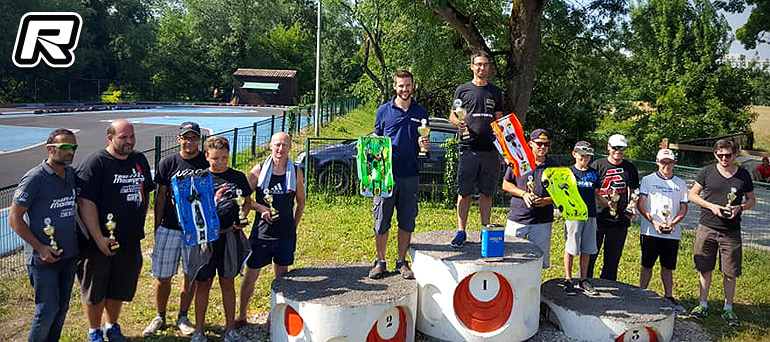 In the National class and after a good start Simon Bergen and Faisal Affejee escaped quickly. Following some small mistakes of the leader Faisal tried to squeeze his car through, but both drivers made contact. Unfortunately Faisal needed to visit the pit for some repairs and rejoined the race on last position. Pushing himself to the limit, laying down the only 16 second lap of the final and running the 30-minute final in "qualifying mode", as he said after the race, Faisal Affejee took the win ahead of Yannick Raffier and young talented driver Maxime Ripoll.
Source: Shepherd [team-shepherd.com]
---