July 10, 2018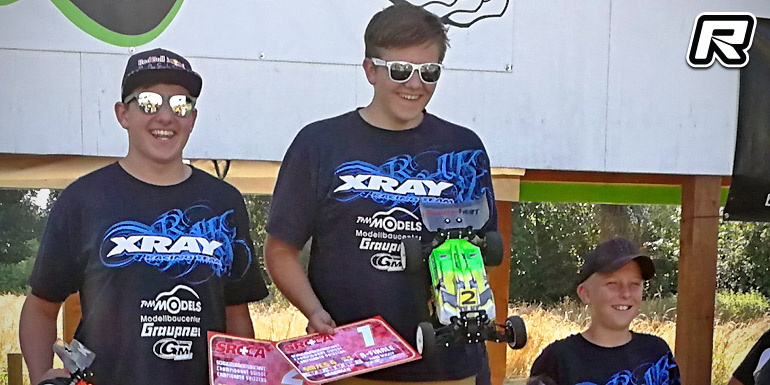 The 4th round of Swiss 1/10th Buggy Electric Nationals was held at the Kaiju Team astroturf track in Härkingen. In the 4WD class, Nico Schmid took the TQ in front of his Brother Florian and newcomer Kay Frehner. In the finals Florian had the better pace than Nico and won the 1st and the 3rd leg to take the overall win.
4WD final results:
1. Florian Schmid – Xray
2. Nico Schmid – Xray
3. Kay Frehner – Xray
4. Fizzy Burkhardt – Yokomo
5. Marc Beyeler – Yokomo
6. Beat Knutti – Team Associated
7. Adi Riederer – Xray
8. Silvio Piotrobini – Xray
9. Jan Dissler – Team Associated
10.Michael Tremp – Yokomo
In the 2WD class it was again Nico Schmid with the TQ as Patrick Hofer and Florian Schmid came in 2nd and 3rd respectively. In the finals Nico had bad Luck while passing and Patrick and Fabian Widmer won the first and second final. In the 3rd leg, Nico won with an 1.7 seconds faster time than Patrick Hofer to take the overall win.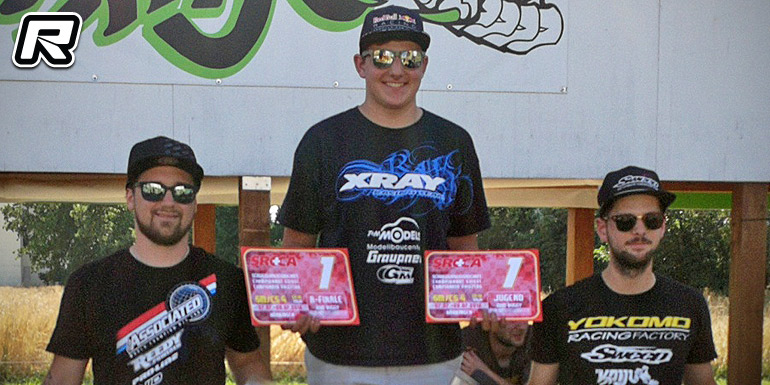 2WD final results:
1. Nico Schmid – Xray
2. Patrick Hofer – Team Associated
3. Fabian Luca Widmer – Yokomo
4. Marc Bösiger – Yokomo
5. Florian Schmid – Xray
6. Adrian Müller – Yokomo
7. Peter Forster – Yokomo
8. Kay Frehner – Xray
9. Jan Dissler – Team Associated
10.Adi Riederer – Xray
Source: Xray [teamxray.com]
---