July 10, 2018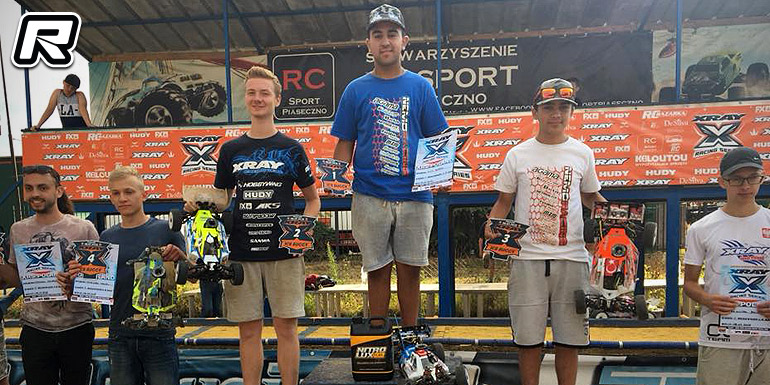 The Xray Racing Series Poland was held in Piaseczno on a technical track with a lot of jumps and a loose surface. The race was held in several classes and in 1/8th Nitro Buggy it was Burak Kilic (Agama) with the overall TQ from an unlucky Kaja Novotny (Xray) who missed the TQ in Q3 due to a late start and issues in Q4. After the semis it was the Kilic brothers in front with Kaja in 3rd after more issues in the semi-final.
In the final, Kaja got into 2nd place on the first lap and after few minutes he even got into the lead, but then the sky opened and the grippy clean track changed into a muddy slide show. Burak was on fire in these conditions and took the lead back and pulled away. However when the rain stopped and the track started to dry, Burak then had flame out, but made it quickly back on track, so the two had basically round 2 of their fight, but then Kaja faced technical issues and had to pit. Due to swift work from his pit crew Kaja only lost about a minute but it was too late to attack Burak who saw the chequered flag as the leader with Kaja coming in 2nd and Berkan Kilic (Agama) finishing on the 3 spot of the podium.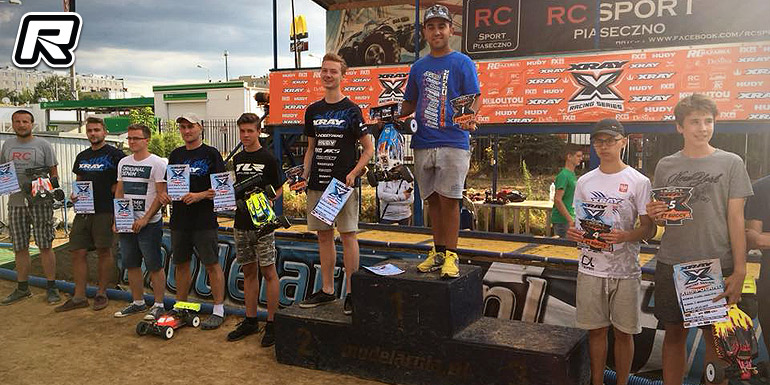 In the E-Buggy class, Kaja Novotny (Xray) TQ'd three out of the four rounds for the overall TQ. In the finals, Kaja had awesome fights with Burak in A1 and A2, but eventually it was Burak who took the overall from Kaja in 2nd and young Bartek Zalewski (Xray) completing the podium.
Source: Xray [teamxray.com]
---