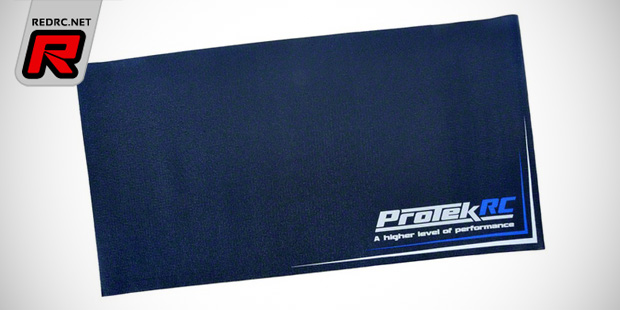 New from ProTek R/C comes a 4mm thick foam pit mat for comfortable wrenching in the pits. The high-density mat is soft and durable, and it rolls up for convenient storage. A zipped mesh pouch is included to protect the pit mat while stowed. At 122x61cm, the mat is giving plenty of room when building a new ride or thrashing during quick repairs and it has a non-slip textured surface that has been sealed, so that it is water and oil-resistant. Non-toxic cleaners can be used to remove oily residue left over from shock and differential maintenance.
Click here to view another photo
Monday, December 8, 2014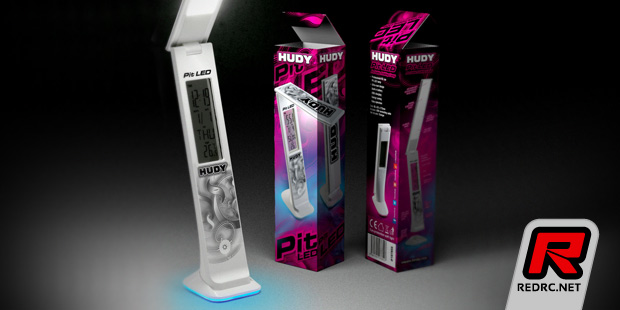 Hudy introduce their professional RC pit LED lamp. Battery-operated and incorporating an USB charge port the lamp offers a 5500 to 6000K white light, 3-level dimming, an anti-glare light diffuser to minimise visual fatigue and the aluminium frame with two different-size base plates is of compact dimensions to allow for easy storage and transportation. The lamp incorporates an LC display to show time, date, and ambient temperature and for a limited time you can also have the lamp personalised with your name. More information about the free customisation can be found on Hudy's Facebook page by clicking here.
Click here to view a photo of the personalised lamp
Friday, October 24, 2014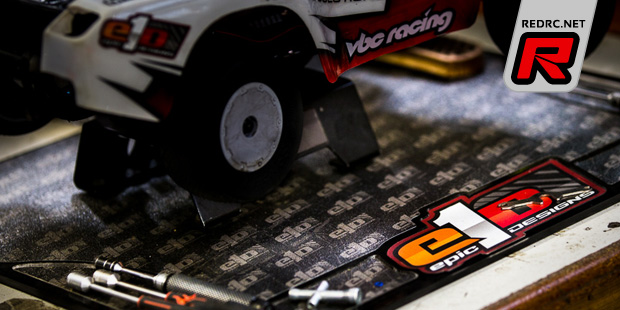 During the recent Gold Cup at Tacoma Raceway Epic 1 Designs' pit board caught a lot of attention. The surface has a special texture, side cut-outs allow for tools to sit in, and the size looks perfect for most pit bags. There is also a nice touch to the lower logo that actually has magnetic properties. The release date and price have yet to be confirmed.
Source: Epic 1 Designs [epic1designs.com]
Thursday, October 9, 2014

Following Xenon's announcement to test and possibly produce ultra-fine 84 pitch main and pinion gears for 1/12th scale pan cars, Active Hobby Products from Japan has gone a step further and now announce the release of 84 pitch gears for electric touring cars. The main gears will become available as 128T to 146T variants in 2 tooth increments while the corresponding pinions will be of 44T to 51T size. It is understood that using the gears, that become available in October, will make for an even more efficient power supply compared to 64 pitch gears with the main gears being made from a special delrin material for wear and durability while the pinions will be made from 7075 aluminium.
Source: Active Hobby Products [active-hobby.com]
Monday, October 6, 2014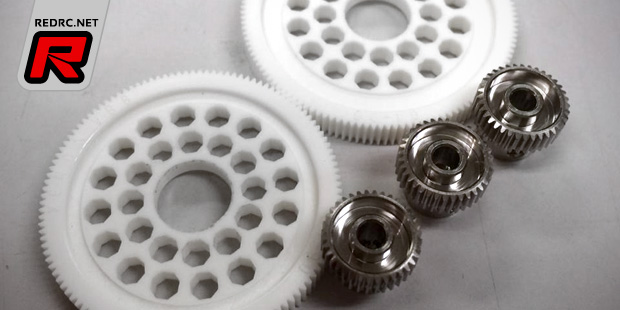 Xenon Racing are currently testing new ultra-fine 84 pitch spur gears and pinions for the use with direct drive pan cars. With 64 pitch being tried and tested over decades the finer 84dp items will make for even higher efficiency and lower running noise. Prototypes of the gears will be in use at this year's IFMAR Electric On-Road World Championships in the U.S. and it is understood that a decision whether the gears will make it into production or not will be made afterwards depending on the testing results.
Source: Xenon [xenon.ne.jp]
Saturday, September 27, 2014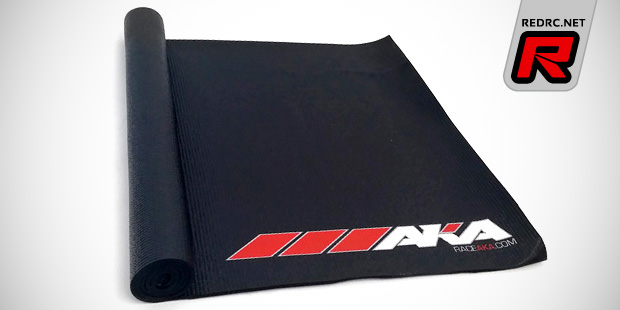 Available now from AKA is this rubber pit mat that helps to protect your pit table while making it look clean and sharp at the same time. The mat measures in at around 120x60cm, it is made of durable 3mm PVC which is chemical and water resistant, easy to clean, and it features an AKA graphic in the bottom right hand corner.
Source: AKA [raceaka.com]
Wednesday, August 27, 2014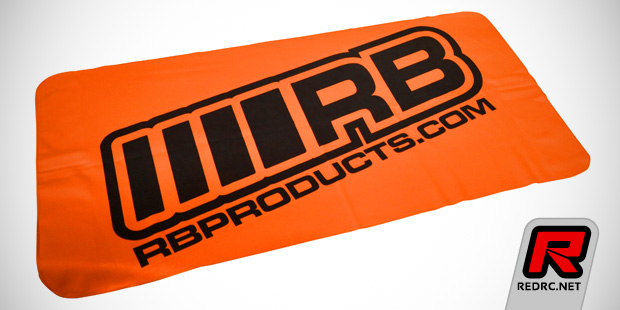 RB have a new pit towel available made from soft micro fibre. Measuring 50x100cm and coming in grey or orange colour the pit towel is very compact when folded and not only protects your work space's surface but it also comes in handy when cleaning parts.
Source: RB [rbproducts.com]
Wednesday, August 6, 2014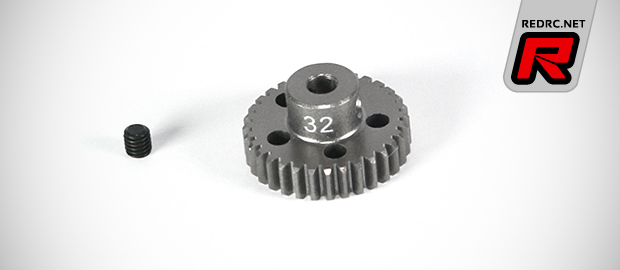 Tuning Haus adds to their range of precision aluminum pinions with 48 pitch versions in a range of sizes ideal for multiple categories of racing. The gears run true and offer quality materials, precision machining, and aerospace-grade coating. A through hole for the set screw doubles the service life and security of the pinion/rotor fit. The pinions are available now in 25T to 35T sizes.
Clock here to view another photo
Saturday, July 12, 2014