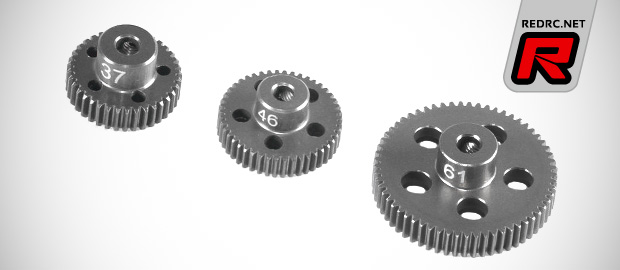 Tuning Haus introduce their new range of precision aluminium 64 pitch pinions. Manufactured from premium aluminium alloy, the gears are checked, hard anodised in a gunmetal finish and laser-etched for easy identification. The pinions are available in 20T to 70T sizes and are ideal for stock and modified on-road as well as stock off-road racing.
Source: Tuning Haus [tuninghaus.com]
Wednesday, April 9, 2014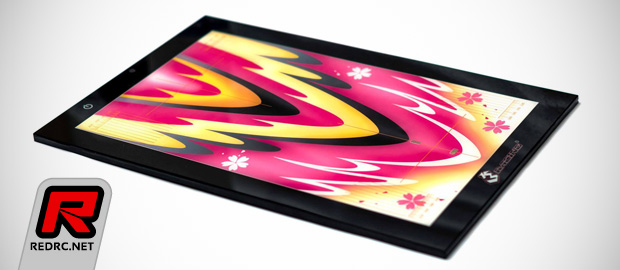 3Racing introduce two new pit accessories in the form of a LED backlit setup board and a LED pit light. Starting with the setup board, it is designed for cars of up to 220mm in width and sports two bubble tubes to make sure it sits nice and level on the pit table. A pink-themed graphic allows the LED backlight to shine through for a bit of added illumination in dark surrounds, without being to harsh for the eyes. The setup board can also be used in combination with the second new part from 3Racing, a LED pit light. The lamp is of a foldable design and it can be used as a stand alone device but it also is attachable to the aforementioned setup board using a threaded bushing. There is no release date yet but both accessories should be available soon.
Click here to view more photos
Monday, April 7, 2014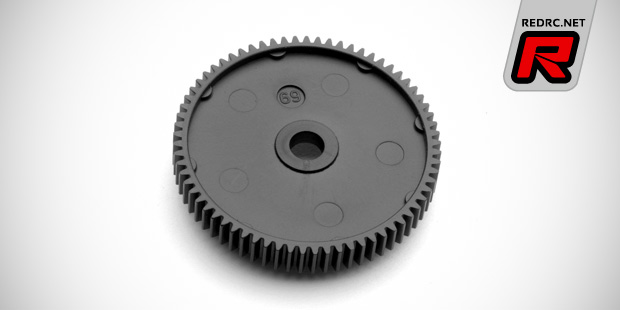 Kyosho America introduce a 69 teeth 48 pitch spur gear for the use in stock and spec brushless classes. The smallest spur gear to fit the current 1/10th slipper clutch allows the lower ratios typical for this type of racing and it is made from high-quality composite material for low weight, high strength and low running noise.
Source: Kyosho [kyoshoamerica.com]
Thursday, March 20, 2014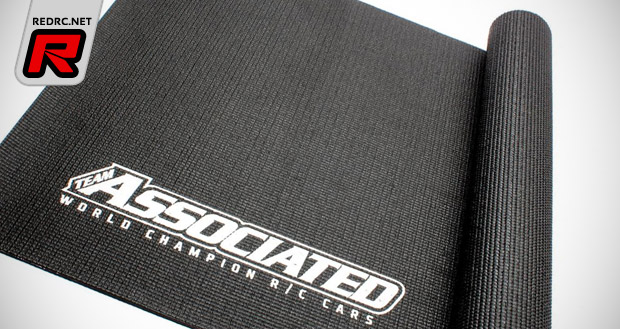 Give your pit area or workstation that Factory Team look with the new Team Associated Pit Mat. Made from black 5mm thick yoga mat material measuring a sizable 24" x 48", it features the Team Associated logo printed in white.
Source: Associated [teamassociated.com]
Friday, March 7, 2014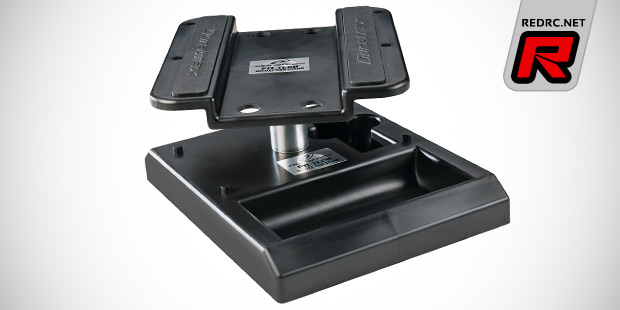 Duratrax now have their Pit Stand line of car, tool and shock stands available in black colour too. In addition to the already existing blue versions, the new, dark colour variants sport the same features such as a sturdy, high-impact construction from polystyrene and aluminium, and the stands can be stored flat when not in use saving workbench and pit bag space. Available are four different variants for cars, trucks, tools and shock absorbers.
Click here to view the other new stands
Saturday, March 1, 2014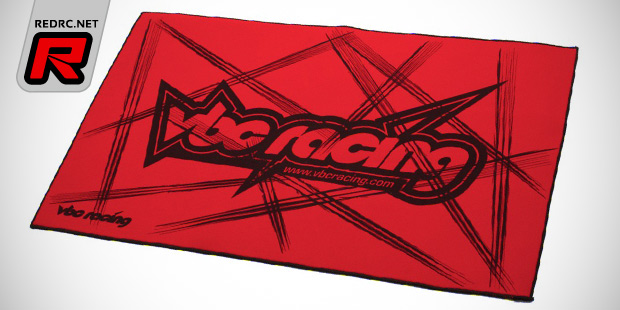 VBC Racing introduce a new neoprene material pit mat and new hardened steel turnbuckles for the Lightning and Flash04 on-road cars. Starting with the pit mat, the pad is made from impact absorbing neoprene material for improved parts protection when building or maintaining your car while the digitally printed VBC logo sports your passion to everything VBC. The mat measures 70x42cm and comes in red or grey colour. Also new are hardened steel turnbuckles for the VBC Lightning and Associated R5 platform as well as the VBC Flash04. The material used makes for added durability even in harsh racing conditions.
Click here to view more photos
Wednesday, December 25, 2013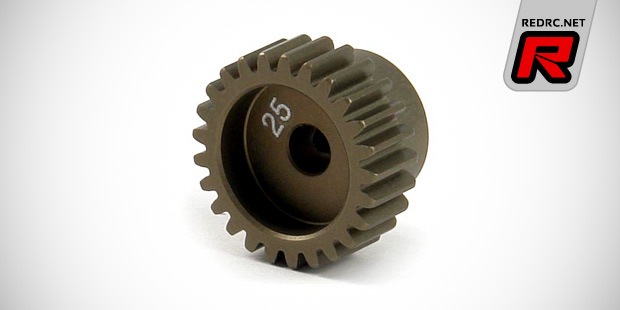 Xray announce their new line of 48 pitch aluminium pinion gears. They are precisely machined from 7075-T6 material, offer ultra true running and a light weight. The hard-coated surface makes them ideal for the use in off-road vehicles and they come in a range of sizes from 18T up to 25T with the actual size laser-etched into the pinion.
Source: Xray [teamxray.com]
Monday, November 4, 2013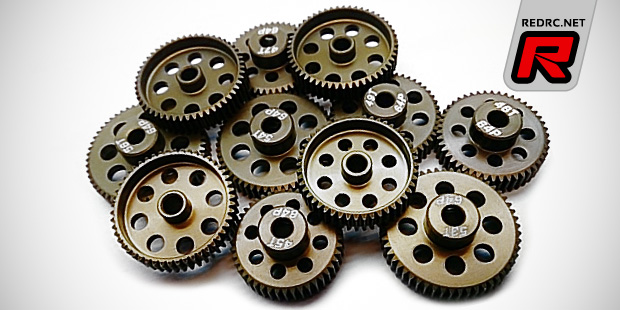 Beamcat introduce these hard-coated 7075 aluminium 64 pitch pinions. The aluminium material and the excessive machining significantly reduces weight while the hard-coating increased the durability at the same time. Available from 40T up to 60T the gears sport lazer-engraved size markings and they are available separately or as 3-piece pack.
Source: Beamcat [beamcat.com]
Tuesday, October 29, 2013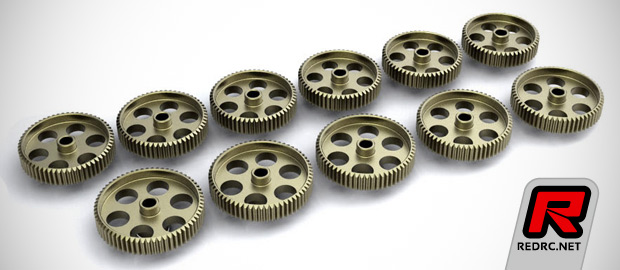 Arrowmax have released a range of hard-anodised 7075-T6 aluminium pinion gears specially designed for stock racing classes. They are both tough and lightweight thanks to the specially treated alloy material and are available in a range of 53 teeth to 63 teeth.
Source: Arrowmax [arrowmax-rc.com]
Wednesday, October 23, 2013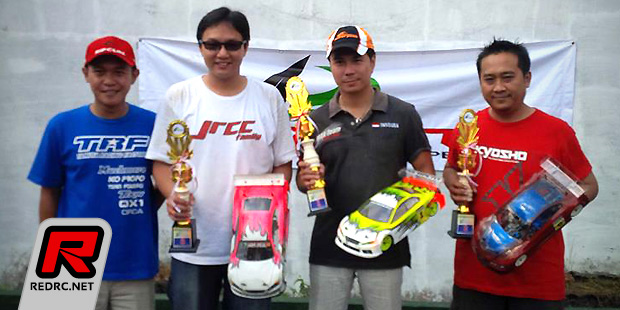 The Pitstop EP Touring Car race took place at the Respati track in Jogjakarta, Indonesia. After last week's win in Semarang Serpent's Andy Iwahara took another victory by winning the Super Stock 10.5T class in front of John Ambar (Hot Bodies) and Rendy (Xray).
Source: Serpent [serpent.com]
Monday, October 21, 2013