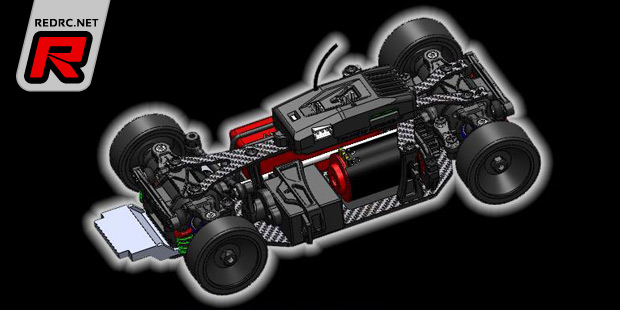 Atomic RC have released a first rendering of their AMZ 4WD Mini-Z-sized car kit. The car builds on a carbon fibre main chassis with an upper deck made from the same material. The double wishbone suspension allows for droop, toe and camber adjustment and the shocks come grease-filled to achieve the maximum in traction and side bite. Included with the kit, that is designed for the use with 7.4V LiPo battery packs, comes a 2.4GHz FHSS radio system and a micro brushless speed controller made by Hobbywing. The car is set for a release this Winter.
Click here to view the features
Wednesday, September 25, 2013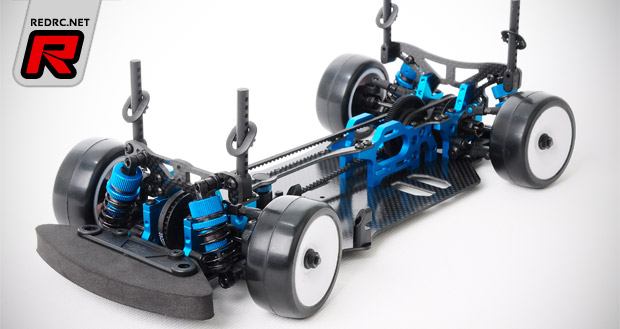 Following the success of the original VM-II 1/10th 4wd Mini-TC, Atomic RC has released a highly anticipated updated version of the high performance 4WD Mini Touring Car. The most notable features of the new chassis are redesigned upper deck with flex adjustment and .5mm thickness reduction and the new main chassis is now 11mm narrower for faster response. Most of the M-Chassis bodies will now fit the chassis due to redesigned shock towers and the new car features carbon reinforced plastic material for all the major suspension components. Due to the popularity of Gear Diff, one Spec-R gear differential is now included in the kit.
View more details and images here
Friday, May 18, 2012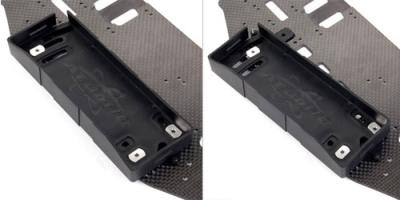 New from Atomic RC for the Xray T2'008, is this LiPo battery protection box. Essentially a walled plastic holder for your LiPo battery, it comes with mounts that when fitted to the chassis allow the box to pivot in and out of position, enabling the user to more easily remove the battery. The set is also supplied with lead weights to help you balance up your car and bring it up to minimum weight.
Source: Atomic RC [rcatomic.com]
Friday, January 23, 2009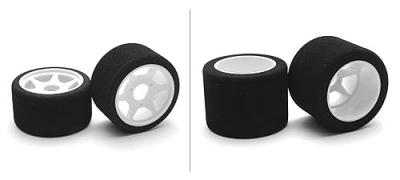 More new tires from Atomic RC, this time some foam versions for use on the Kyosho 1/12th scale Spada 09. Pre mounted on white rims, the front tires are available in middle or soft hardnesses, while the rear tires are also available in the same compounds.
Source: Atomic RC [rcatomic.com]
Tuesday, June 3, 2008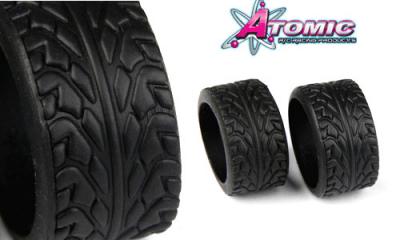 Atomic RC have released these new High Grip Formula tires for use on Mini-Z chassis'. Featuring a radial tread pattern, this helps gain more rear grip under acceleration, while swapping the tires to have the tread pattern the opposite direction will give the car a different feeling. Available in 2 high grip models, silicone rubber and normal rubber, these tires have been extensively tested, and work best on carpet and RCP surfaces respectively.
Source: Atomic RC [rcatomic.com]
Friday, May 30, 2008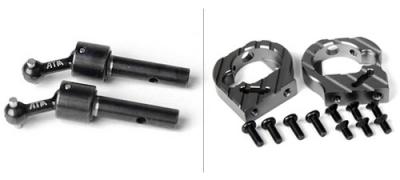 Hong Kong based Atomic RC, makers of aftermarket parts for many current cars, have put their hand to making some parts for the Kyosho Spada gas car. The new parts include some new front CVD's as well as some lightweight aluminium parts, which include the rear axle blocks shown above. Other alu. parts are available in the form of front bulkheads, middle main shaft mounts and finally they have also released a new lightweight central main shaft to complete your lightweight, high performance conversion.
Click here to see the other new products… (more…)
Tuesday, March 4, 2008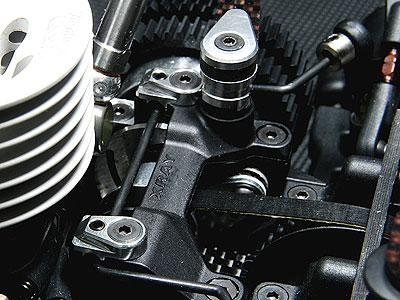 Atomic RC have released yet more optional parts for their favourite 1/10th 200mm, the Xray NT1. Adding to their already extensive line-up, the new parts include a reinforced rear stabilizer mount, aluminium 7075 hex wheel adapters and middle mounts for the radio tray. Also newly available is a lightweight 2nd gear adapter, an aluminium center shaft mounting bracket, a flex-control engine mount set, lightweight delrin adjustable nut for use on the 8.4mm pivot balls and finally a graphite brake linkage set.
Click here to see the products… (more…)
Wednesday, October 31, 2007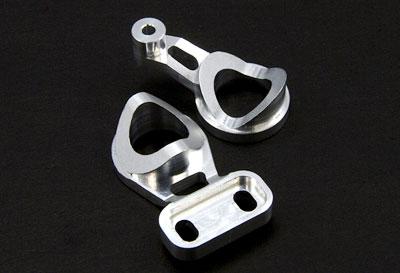 Atomic RC have released yet more parts for the 200mm of the moment, the Xray NTI. First off we have this rather cool looking aluminum servo saver, which adds extra strength as well as extra bling to your car. Also new and made from aluminium is a right side chassis brace, for more stiffness between the radio plate and rear assembly, and also some lightweight pulley spacers. Atomic RC have also created their own front and rear CVDs made from spring steel and finally they have produced a new front carbon fibre shock tower, with additional shock mounting positions, and a new rear upper camber link with lots of new optionals positions.
Click more for the other product pictures… (more…)
Thursday, July 19, 2007