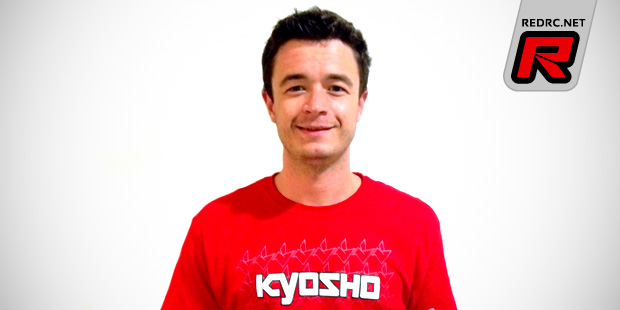 Kyosho America announce the addition of Matt Chambers to their factory race team. Matt is very well known for his 1/10 electric off-road racing skills where he has made countless A-Main's throughout his racing career. Along with Chambers' impressive speed on the track, he is also recognized as being one of the most hardworking and helpful racers off the track. Matt will make his Kyosho debut next week at the 17th Annual Hot Rod Hobbies Shootout in Saugus, California and he has the following to say about the deal:
I am extremely excited to be joining Kyosho America! I have always respected Kyosho's high quality cars, engineering, and innovations.  I am thrilled to be a part of such a strong racing heritage and can't wait to make my own contributions to the team.
Source: Kyosho [kyoshoamerica.com]
Wednesday, July 9, 2014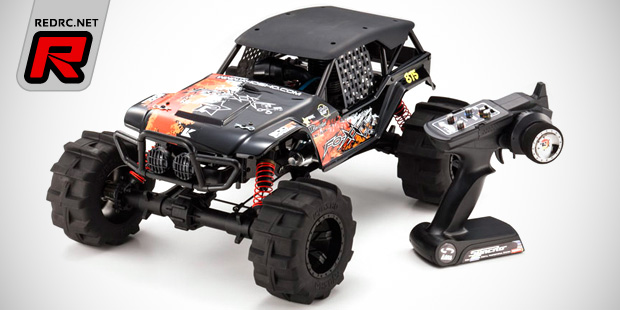 Kyosho have released first information and photos of the FO-XX 1/8th scale basher truck based on what appears to be a revamped Twin/Mad Force chassis. Featuring a lightweight vertical plate chassis with inner dirt shields and front and rear rigid axles the truck resembles a mud-slinging Formula Off-Road vehicle with its paddle-type tyres and scale bodyshell. Threaded big bore shock absorbers make for improved off-road performance while a front bumper with light buckets not only look cool but also protect the chassis from the rigours of off-road racing. The FO-XX comes ready-to-run including a 2.4GHz radio system, a waterproof high-torque steering servo and your choice .25 big block nitro motor or a high-performance brushless system.
Click here to view more photos
Wednesday, June 25, 2014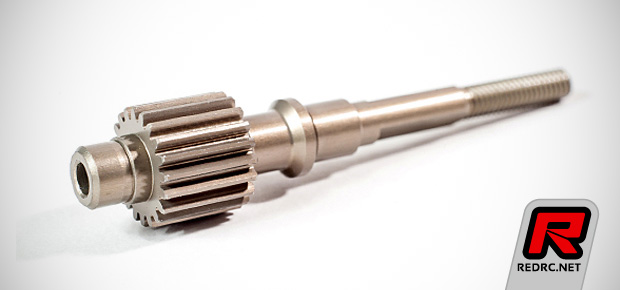 Schelle Racing Innovations have new option parts for the Team Associated B5 and B5M available in the form of an aluminium topshaft and ceramic transmission bearing sets. Starting with the topshaft, the lightweight part is precision machined for improved efficiency and a quieter running gearbox. Weighting in at only 4.8g it scrubs around 9.1g of rotation mass compared to the stock part for quicker spool-up and improved braking performance. The shaft is machined from high-quality 7075 aluminium and fits both the B5 and B5M.
Click here to continue reading
Thursday, June 19, 2014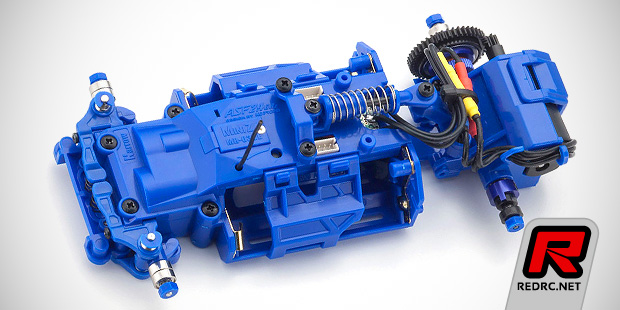 Kyosho America introduce a blue limited edition 50th Anniversary chassis kit of the brushless-powered MR-03VE. Based around blue-colour chassis parts the car features full ball bearings, a rear ball differential, gold-plated battery terminals and a Team Orion XSpeed Eco brushless motor. Included are also modification parts for a MM-type motor mount and a front wide tread conversion. Not included are wheels, tyres, a body and a 2.4GHz ASF-compatible transmitter.
Click here to view another photo
Thursday, June 19, 2014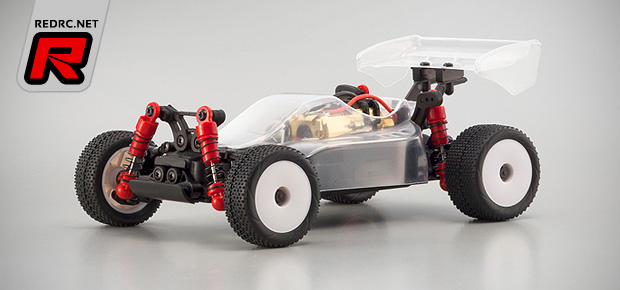 Kyosho America introduce the limited edition 50th Anniversary Mini-Z Buggy MP9 TKI3 kit. The mini scale buggy features several performance enhancing parts such as universal swing shafts and ball differentials front and rear, a more powerful XSpeed motor, aluminum motor plate, aluminum motor heat sink, foam tire inserts, and a reinforced main chassis are already installed. The buggy comes with clear bodyshell and without a transmitter with the latter can be a KO Propo EX-5UR ASF or Kyosho's own 2.4GHz Mini-T radio set.
Click here to view more photos
Wednesday, June 18, 2014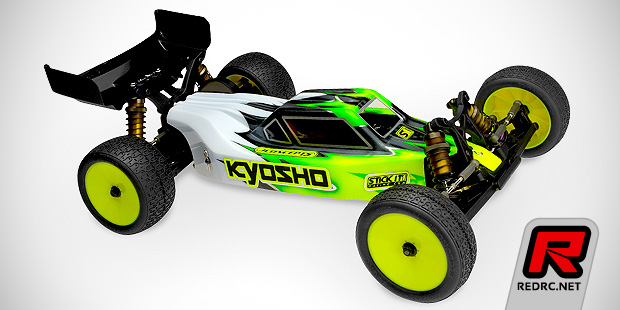 JConcepts introduce the Silencer bodyshell for mid motor converted Kyosho RB6 buggies. Sporting a totally different design compared to the stock Kyosho body, the Silencer is of a mild cab forward design with a cockpit shark fin, a dual channelling rear escape, clipped side pods with extended runners and an overall sleeker appearance. Included with the clear body come two Hi-Clearance rear wings, window masks and a small decal sheet.
Click here to view more photos
Tuesday, June 17, 2014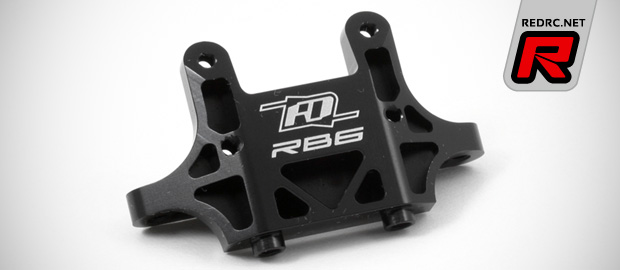 Revolution Design Racing Products' latest aluminium option part for the Kyosho RB6 buggy is a rear aluminium bulkhead for mid motor converted vehicles. Machined from high quality 7075-T6 aluminium and coming laser-etched the part not only makes for a solid base for the upper camber link mounts but also the wing mounts resulting in overall improved durability. The part is designed to replace the original plastic bulkhead on RB6, RT6 and SC6 buggies and trucks.
Click here to view another photo
Thursday, May 29, 2014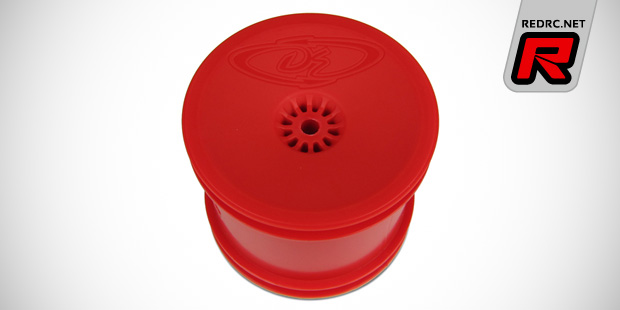 DE Racing extend their existing line of Speedline ST disc wheels for the TLR 22T and the Kyosho RT6 by adding four new colours. Coming in red, pink, orange and green, the rims are direct replacements for the stock wheels and they add to the yellow, white and black wheels that are already available. All are made from tough yet lightweight material and offer specific offsets for each vehicle.
Click here to view the other new colour options
Thursday, May 29, 2014