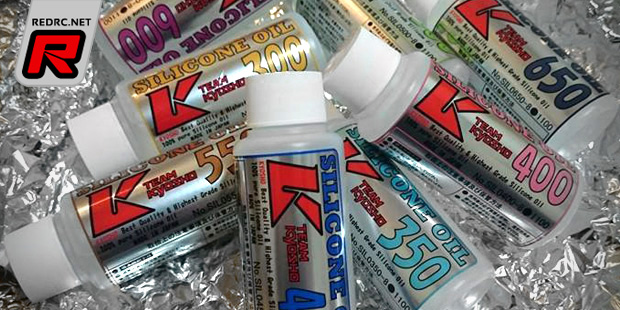 Kyosho soon has a new range of high-quality silicone shock oil in eight different viscosities available. Available as 300 to 650 variant the pure silicone fluids are made in Japan and they come in colour-coded 80cc bottles.
Source: Kyosho [kyosho.com]
Friday, February 20, 2015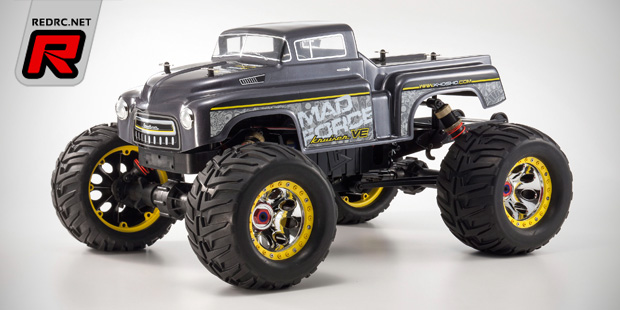 German Kyosho distributor Robbe introduce the iconic Mad Force 1/8th 4WD monster truck is now available with some subtle updates such as an improved steering for an increased steering angle. Also new is a different suspension setup for a lower centre of gravity while the dual plate sandwich chassis and rigid axles are still in place. The 2.0 variant is available as electric-powered VE including a genuine Team Orion brushless motor and speed controller or as nitro-powered GP truck with a pre-mounted KE-25 big block engine. Both feature pre-mounted wheels, pick-up style bodyshells and they come ready-to-run including Kyosho's T-231 2.4HGz radio system.
Click here to view more photos
Monday, February 16, 2015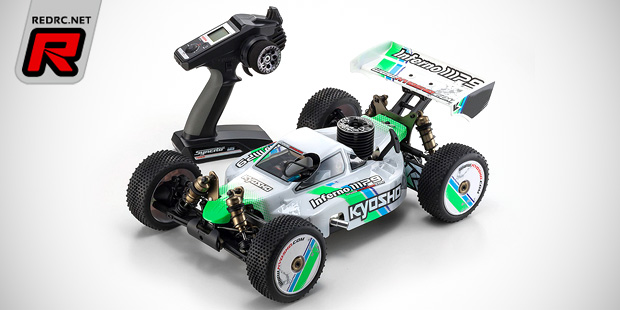 Coming soon from Kyosho is the Inferno MP9 TKI 3 ReadySet 1/8th nitro off-road buggy. Based on the World Championship winning MP9 platform the buggy features some cost efficient parts such as stamped aluminium shock towers to reduce cost without sacrificing strength and functionality. The buggy features a split receiver and receiver battery box layout as the full option kit as well as short rear suspension arms, threaded aluminium big bore shock absorbers, full ball bearings and a factory-installed KE21R recoil starter engine with polished tuned muffler. Included are also a high torque waterproof servo and a 2.4GHz radio system with LC display alongside a pre-designed bodyshell and pre-glued wheels.
Click here to view the features and more photos
Monday, February 9, 2015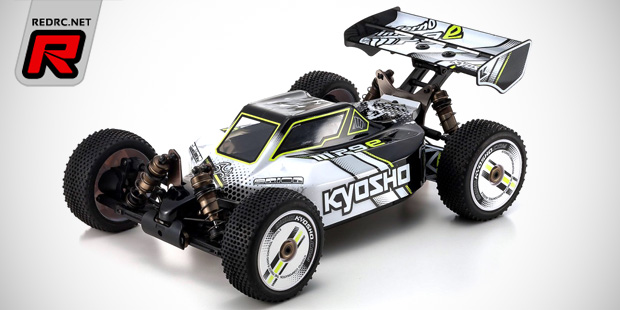 Kyosho soon have a new version of the Inferno MP9e TKI 1/8th scale electric RTR buggy available. The factory-assembled buggy builds on Kyosho's World Championship winning MP9 series and features a fully adjustable suspension, 3-diff shaft drive and full RTR specifications including a genuine Team Orion R8 brushless speed controller, a 2100Kv Neon8 brushless motor, a waterproof high-torque steering servo and a 2.4GHz Syncro radio system with LCD screen. The set is rounded out by a newly designed bodyshell and pre-glued wheels with wheel stickers.
Click here to view the features and more photos
Thursday, February 5, 2015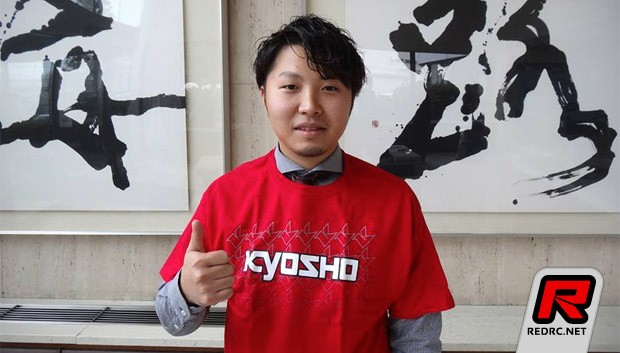 Team Kyosho International have announced that 4-time World Champion Naoto Matsukura has joined their factory offroad team. The multiple time Japanese National offroad Champion and current 4wd Vice World Champion will use the company's line of 2wd and 4wd buggies. Naoto left Yokomo at the end of last year having raced both on and offroad for them and has subsequently joined Tamiya to race their electric touring car.
Source: Kyosho [kyosho.com]
Friday, January 23, 2015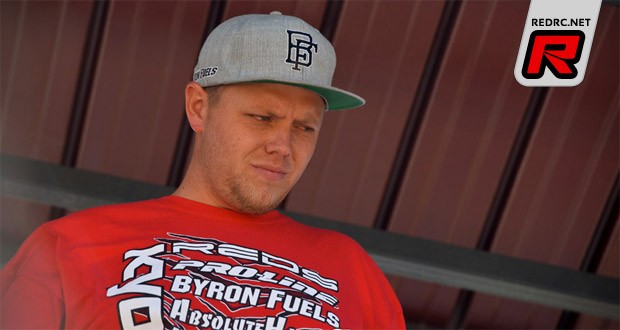 Cody King has finalized a new contract with his long time chassis sponsor Kyosho. This contract extension will push the relationship between King and Kyosho to 15 years and beyond. During his tenure with Kyosho, Cody has 18 National A main appearances, 4 consecutive IFMAR Worlds final appearances, and one World Championship title in 2010. Cody will compete in the 1/10 off-road, and 1/8 off-road categories using Kyosho vehicles with the biggest race on the calendar for 2015 being the IFMAR 1/10 Off-Road World Championship at Yatabe Arena in Japan.
Source: Cody King [codykingrc.com]
Saturday, January 10, 2015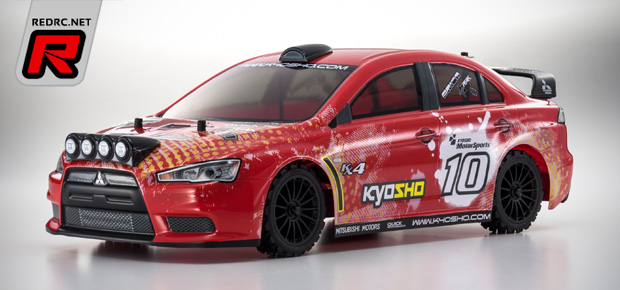 The Kyosho Fazer VE-X Lancer Evolution RTR kit is based on the popular Fazer shaft-driven 4WD entry-level chassis and it features a sturdy tub chassis frame, permanent all-wheel drive, full ball bearings and grippy rally tread tyres. The car is powered by a waterproof Team Orion brushless system and it comes factory assembled including a waterproof KS-204WP steering servo. The set is rounded out by a 2.4GHz radio system, a 1800mAh Team Orion Rocket Pack NiMH battery, a wall charger and a pre-painted bodyshell in red or white colour.
Click here to view the features and more photos
Tuesday, December 16, 2014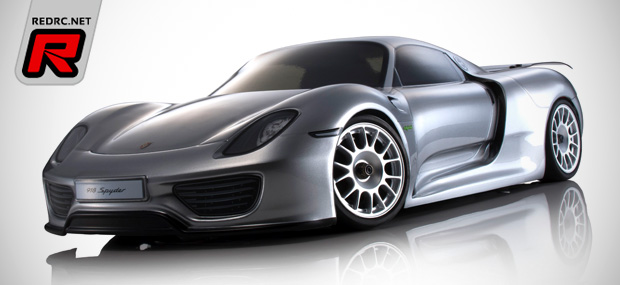 Kyosho introduce two new bodyshell variants for the Fazer VE entry level 4WD touring car chassis. Coming as Spyder Silver or Weissach Package both cars make use of the popular shaft-driven Fazer chassis with sturdy fixed length suspension components, metal gear differentials, sealed receiver box and grippy racing tyres. The pre-assembled cars come including a waterproof high-torque steering servo, waterproof Team Orion R10 One brushless speed controller and Team Orion Neon One brushless motor as well as a 2.4GHz FHSS pistol grip radio, a Team Orion 1800mAh NiMH battery pack and suitable wall charger. The package is topped off by your choice of a silver Spyder or white/red Weissach Package 918 bodyshell.
Click here to view more photos
Monday, December 15, 2014