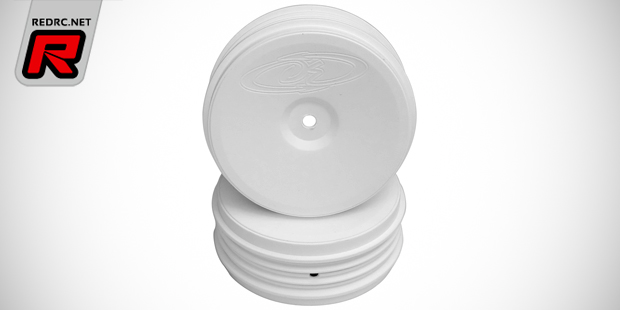 The SpeedLine Plus 2.4 is the latest 1/10th buggy wheel from DE Racing. Offering a 2.4″ diameter, for the use with the latest generation of 1/10th buggy tyres, the wheel delivers maximum corner control and stability by utilising DE Racing's "Sure Lock" foam retention system. This system, comprising of radial ribs that lock the wheel and foam insert together, retains maximum tyre traction to the racing surface while eliminating the vague inconsistencies that come from an insert that is free to move around on its wheel. The rims are available for Team Associated, Kyosho and TLR 1/10th buggies and in white, yellow or black colour.
Click here to view more photos
Wednesday, March 25, 2015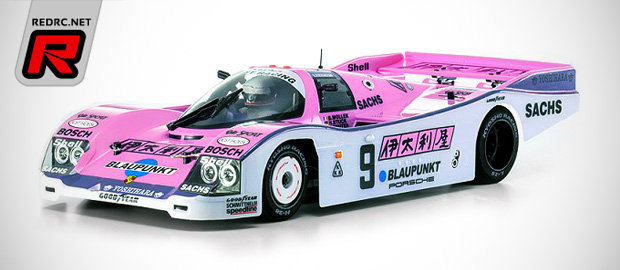 Kyosho's line of Plazma LM 1/12th scale racers sees the addition of two new kits in the form of the Carbon Edition Porsche 962C Coupe 1989 Joest-Racing  and the Carbon Edition Toyota GT-One TS-020 1998. Both offer upgraded chassis compared to the standard kits with the main chassis and rear lower pod plate as well as the chassis brace being made from high-quality carbon fibre instead of black fibre glass sheets. The included motor mount is compatible with 540-size motors and the kits also include an alloy adapter plate to run smaller 380-class brushless motors. Part of the rolling chassis packages are also 9 ball races, foam tyres on scale rims and last but not least replica bodyshells including comprehensive decal sheets and moulded details.
Click here to view more photos
Wednesday, March 18, 2015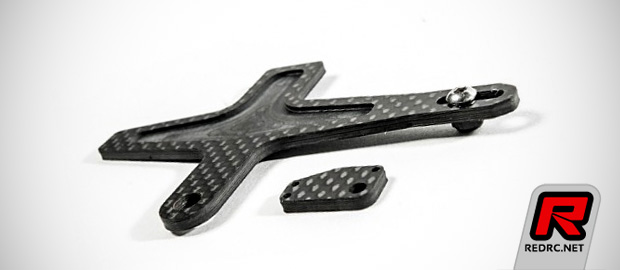 Schelle Racing Innovations introduce new optional battery hold downs for the TLR 22-4 and the Kyosho ZX6 buggy. Starting with the part for Team Losi Racing's 4WD buggy, the 22-4 carbon shorty battery strap is made from high-quality 2.5mm carbon fibre and allows for three possible battery positions to fine-tune balance while keeping weight to a minimum. Weighing in at 7g the part offers extra clearance for centre mounting the ESC in front of the battery and a slotted rear battery stop makes weight adjustment possible.
Click here to continue reading
Wednesday, March 18, 2015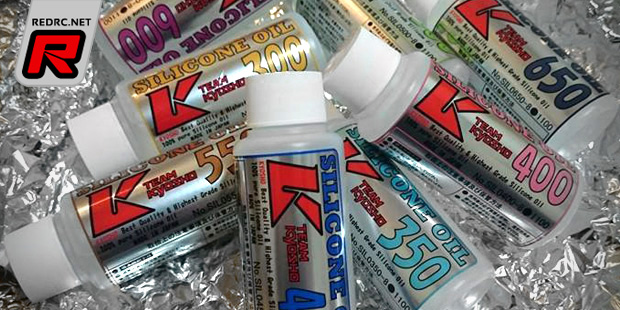 Kyosho soon has a new range of high-quality silicone shock oil in eight different viscosities available. Available as 300 to 650 variant the pure silicone fluids are made in Japan and they come in colour-coded 80cc bottles.
Source: Kyosho [kyosho.com]
Friday, February 20, 2015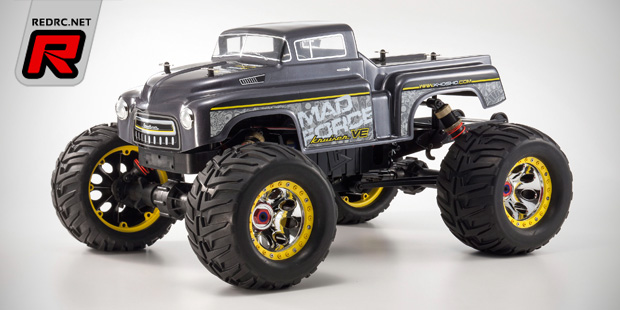 German Kyosho distributor Robbe introduce the iconic Mad Force 1/8th 4WD monster truck is now available with some subtle updates such as an improved steering for an increased steering angle. Also new is a different suspension setup for a lower centre of gravity while the dual plate sandwich chassis and rigid axles are still in place. The 2.0 variant is available as electric-powered VE including a genuine Team Orion brushless motor and speed controller or as nitro-powered GP truck with a pre-mounted KE-25 big block engine. Both feature pre-mounted wheels, pick-up style bodyshells and they come ready-to-run including Kyosho's T-231 2.4HGz radio system.
Click here to view more photos
Monday, February 16, 2015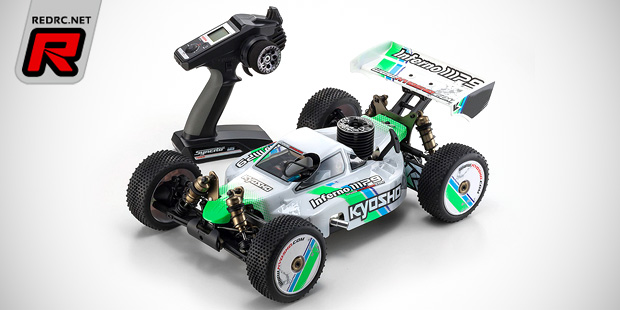 Coming soon from Kyosho is the Inferno MP9 TKI 3 ReadySet 1/8th nitro off-road buggy. Based on the World Championship winning MP9 platform the buggy features some cost efficient parts such as stamped aluminium shock towers to reduce cost without sacrificing strength and functionality. The buggy features a split receiver and receiver battery box layout as the full option kit as well as short rear suspension arms, threaded aluminium big bore shock absorbers, full ball bearings and a factory-installed KE21R recoil starter engine with polished tuned muffler. Included are also a high torque waterproof servo and a 2.4GHz radio system with LC display alongside a pre-designed bodyshell and pre-glued wheels.
Click here to view the features and more photos
Monday, February 9, 2015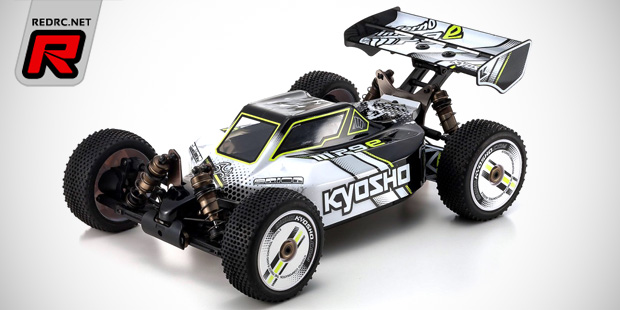 Kyosho soon have a new version of the Inferno MP9e TKI 1/8th scale electric RTR buggy available. The factory-assembled buggy builds on Kyosho's World Championship winning MP9 series and features a fully adjustable suspension, 3-diff shaft drive and full RTR specifications including a genuine Team Orion R8 brushless speed controller, a 2100Kv Neon8 brushless motor, a waterproof high-torque steering servo and a 2.4GHz Syncro radio system with LCD screen. The set is rounded out by a newly designed bodyshell and pre-glued wheels with wheel stickers.
Click here to view the features and more photos
Thursday, February 5, 2015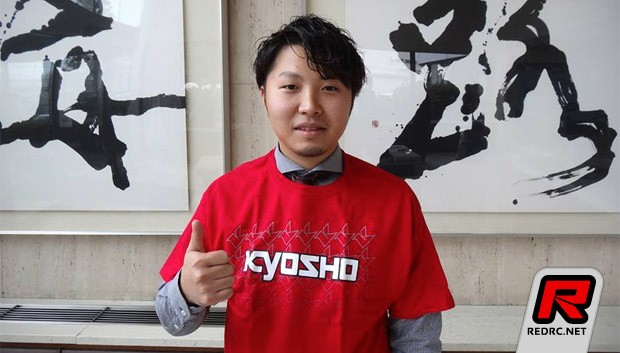 Team Kyosho International have announced that 4-time World Champion Naoto Matsukura has joined their factory offroad team. The multiple time Japanese National offroad Champion and current 4wd Vice World Champion will use the company's line of 2wd and 4wd buggies. Naoto left Yokomo at the end of last year having raced both on and offroad for them and has subsequently joined Tamiya to race their electric touring car.
Source: Kyosho [kyosho.com]
Friday, January 23, 2015