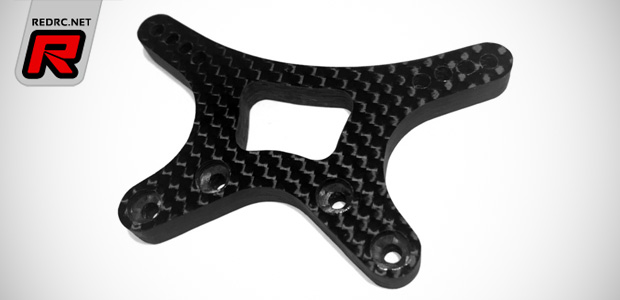 Inside Line Racing has introduced a new ultra strong front shock tower for the Kyosho ZX6 4WD buggy. Manufactured from high quality 6mm carbon fibre the tower provides a low weight and superior strength and it is a direct replacement for the stock part.
Source: Inside Line Racing [insidelineracing.co.uk]
Monday, August 24, 2015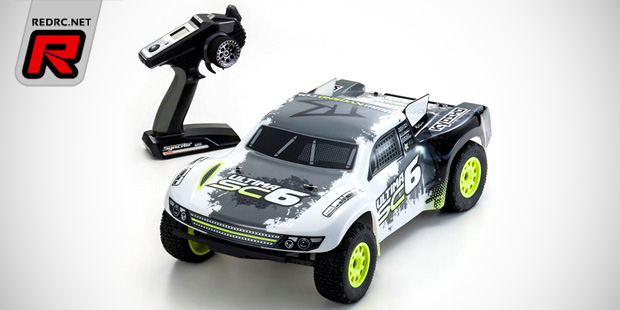 Joining the Ultima SC Readyset RTR and competition specification Ultima SC-R kit is Kyosho's third model in this fast growing series; the Ultima SC6. Based on the 2013 Electric Off-Road World Championship RB6 design, the Ultima SC6 has been modified for optimal short course performance from race data and driver feedback. Superior turning performance from the mid-ship layout, smooth suspension movement with big bore aeration oil shocks and minimal drive loss due to the gear differential all combine to deliver dynamic performance on off-road circuits, especially high-grip surfaces. Equipped with the newly developed Team Orion dDrive 1-piece ESC and brushless motor power unit the Readyset also comes with a newly designed pre-cut and printed body and KT-331P transmitter with LCD screen.
Click here to view the features and more photos
Wednesday, August 19, 2015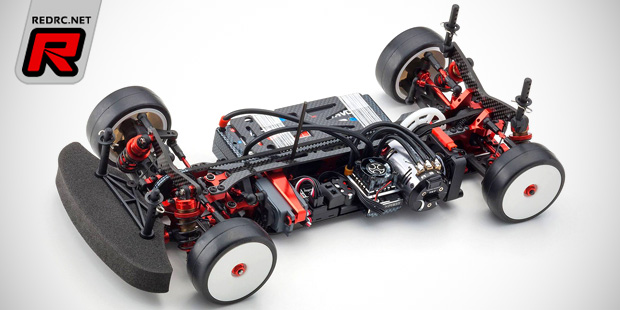 Coming in late September is Kyosho's all-new TF7 4WD touring car kit. The car is based around a new chassis that features both a floating servo and a floating battery mount which resolves some issues with asymmetrical flexing of the chassis. Mounted exactly on the center-line this allows the carbon fiber chassis plate to be completely symmetrical, which makes the chassis flex much more predictable, and therefore, the handling is more responsive and predictable. The lower chassis plate is milled from 2.25mm carbon fiber, and the upper plate is 2.0mm milled carbon. The carbon shock towers measure at a robust 3.5mm thickness, which provides a solid, durable mount for the updated shocks.
Click here to continue reading
Wednesday, August 5, 2015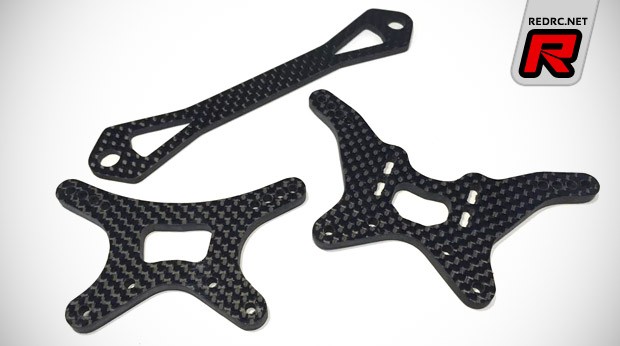 More new items from Inside Line Racing with the release of a range of carbon products for the Kyosho Lazer ZX6. The new parts include 4mm front and rear Carbon Fibre Towers for extra strength and rigidity as well as a great looking new Carbon Fibre Shorty Lipo Strap.
Source: Inside Line Racing [insidelineracing.co.uk]
Wednesday, July 1, 2015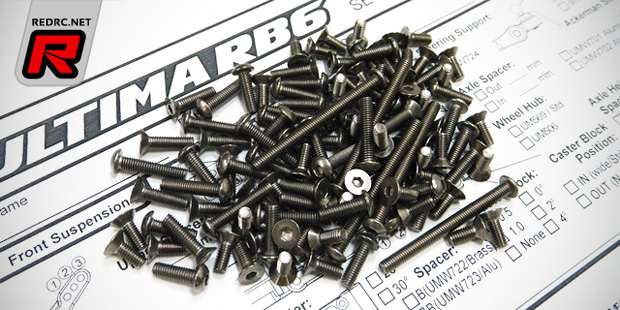 Hiro Seiko have new titanium hex screw sets for the Kyosho RB6 and ZX6 available. Coming as 88-piece RB6 rear motor, 85-piece RB6 mid motor and 118-piece ZX6 set the screws scrub around 26.5g of weight for the 2WD buggies and nearly 30g in the 4WD car while offering a cooler look and more durability than the standard steel screws.
Click here to view the other screw sets
Wednesday, July 1, 2015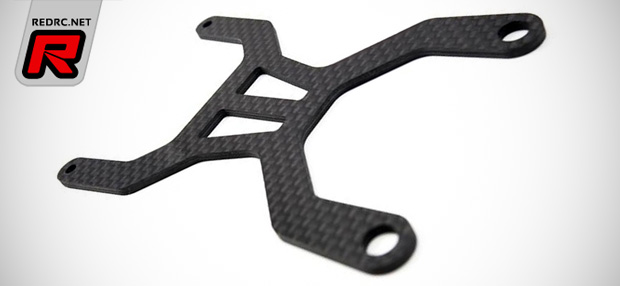 Mckune Design have released their new line of carbon fibre battery braces for the Kyosho RB6 and Associated B5M 2WD buggies. The RB6 cross brace allows racers to modify the chassis and mount a shorty battery sideways without compromising the stiffness of the chassis while the inline B5M battery brace provides secure mounting of an inline battery in either forward or rear position.
Click here to view more photos
Wednesday, July 1, 2015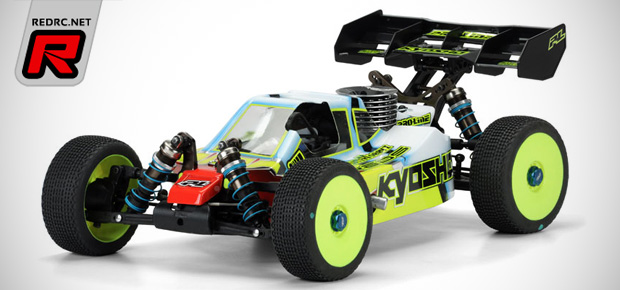 Pro-Line have three new bodyshells for 1/8th and 1/10th buggies available. First up is the Type-R for the Kyosho MP9 TKI3. Coming from the mind of Ty Tessmann and first available for the HB D815 the body offers a mid-cab design and undercut side pods for a unique look. The body fits perfectly around the TKI3 buggy parts and features kick up in the rear of the body for balanced front to rear down force. It comes completely cut out, including the engine and fuel openings to get you onto the track faster with less hassle.
Click here to continue reading
Thursday, June 25, 2015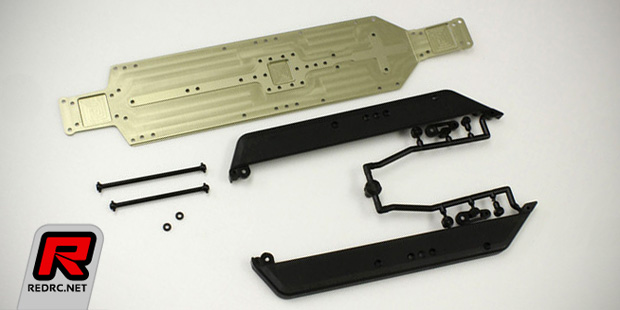 New from Kyosho and made for the ZX-6 4WD buggy is an aluminium HD main chassis conversion kit. The chassis has optional mounting holes for an 8mm forward motor position from the standard position. Reduced milling increases the weight by 15g for more stability and a lower centre of gravity as well as an increased fore aft chassis rigidity.
Source: Kyosho [kyoshoamerica.com]
Tuesday, June 2, 2015