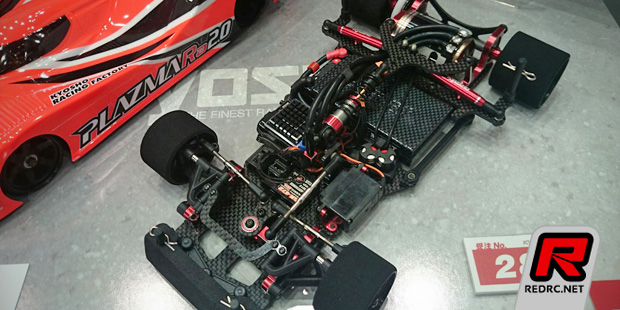 On show at the Kyosho booth at this week's All Japan Hobby Show are several new competition kits ranging from 1/12th to 1/8th scale. First up is the Plazma Ra2.0 1/12th scale pan car kit. The follow-up model of the Ra features several improvements and new features such as the single bellcrank "reverse-type" centre steering assembly with longitudinally mounted steering servo. New are also the front aluminium suspension mounts that allow for easy ride height changes using carbon fibre plates and the battery mount utilises rubber O-rings for tape-less battery mounting. Also new with the 2.0 version is the ability to adjust the side springs through the lower pod plate with the larger inner hex making adjustments more precise and easy.
Friday, September 25, 2015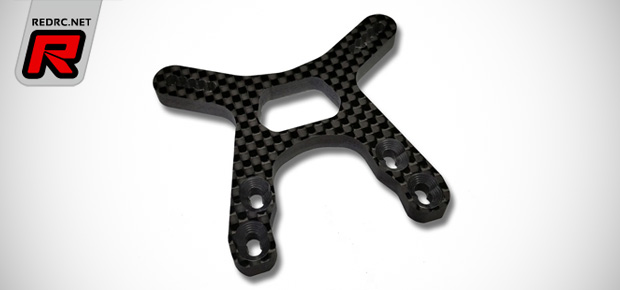 New from Vision Racing comes the micro tune shock tower for Kyosho's RB6 2WD off-road buggy. Machined from high-quality carbon fibre the shock tower incorporates in-between holes for the upper shock mounts, making it a total of five per side, while the tower can also be raised by 2mm thanks to a second mounting position for an even wider range of setups. On top of that a redesigned centre section makes for improved airflow towards the body.
Friday, September 18, 2015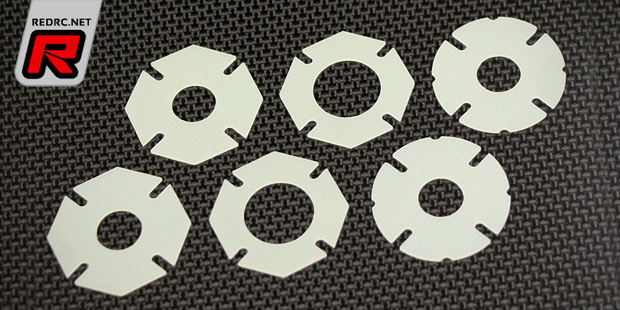 Mckune Design have released their new FR4 vented slipper pads specifically designed for carpet, astro turf, and high bite clay. CNC-machined from FR4 epoxy fiber glass, the innovative vented design provide a consistent feel throughout the run without fading. They are available now for Team Associated, Yokomo, Kyosho, Schumacher, and Xray off-road vehicles.
Source: Mckune Design [mckunedesign.com]
Friday, September 4, 2015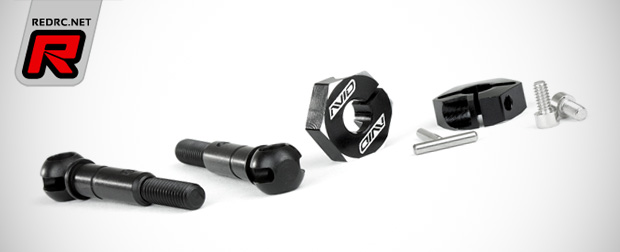 Avid have re-released their HD long rear axle for the Kyosho RB6, RB5, ZX-6, ZX-5 and SC6. The part is of an updated design compared to the standard Kyosho axle and it comes with a no-break guarantee and the extended threads make for a perfect fitment of aftermarket wheels such as the ones from Avid, Pro-Line, AKA, JConcepts and more. The axles are available as pair and also as conversion including 12mm aluminium hex adapters.
Source: Avid [avidrc.com]
Thursday, September 3, 2015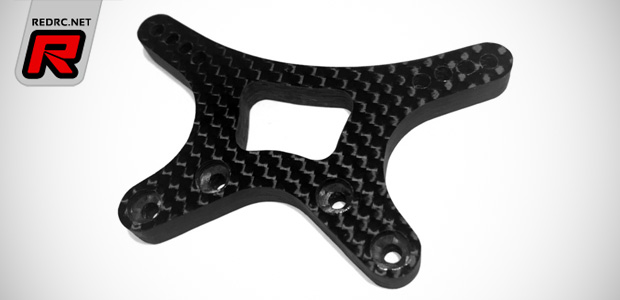 Inside Line Racing has introduced a new ultra strong front shock tower for the Kyosho ZX6 4WD buggy. Manufactured from high quality 6mm carbon fibre the tower provides a low weight and superior strength and it is a direct replacement for the stock part.
Source: Inside Line Racing [insidelineracing.co.uk]
Monday, August 24, 2015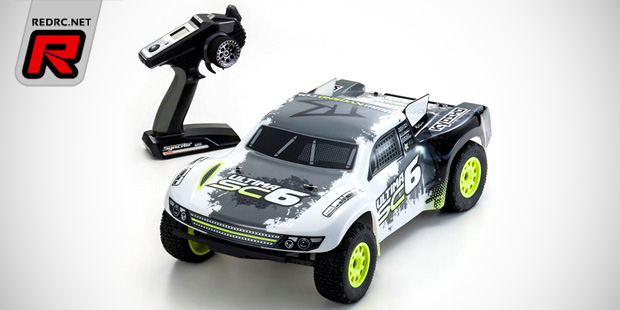 Joining the Ultima SC Readyset RTR and competition specification Ultima SC-R kit is Kyosho's third model in this fast growing series; the Ultima SC6. Based on the 2013 Electric Off-Road World Championship RB6 design, the Ultima SC6 has been modified for optimal short course performance from race data and driver feedback. Superior turning performance from the mid-ship layout, smooth suspension movement with big bore aeration oil shocks and minimal drive loss due to the gear differential all combine to deliver dynamic performance on off-road circuits, especially high-grip surfaces. Equipped with the newly developed Team Orion dDrive 1-piece ESC and brushless motor power unit the Readyset also comes with a newly designed pre-cut and printed body and KT-331P transmitter with LCD screen.
Click here to view the features and more photos
Wednesday, August 19, 2015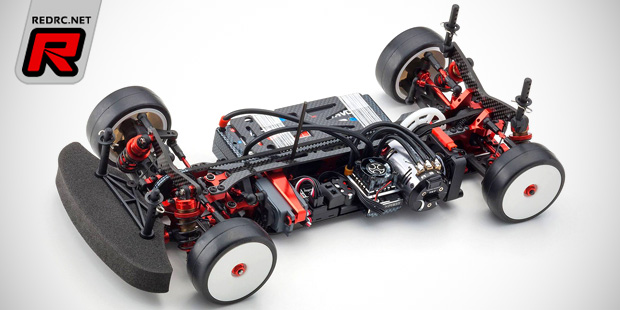 Coming in late September is Kyosho's all-new TF7 4WD touring car kit. The car is based around a new chassis that features both a floating servo and a floating battery mount which resolves some issues with asymmetrical flexing of the chassis. Mounted exactly on the center-line this allows the carbon fiber chassis plate to be completely symmetrical, which makes the chassis flex much more predictable, and therefore, the handling is more responsive and predictable. The lower chassis plate is milled from 2.25mm carbon fiber, and the upper plate is 2.0mm milled carbon. The carbon shock towers measure at a robust 3.5mm thickness, which provides a solid, durable mount for the updated shocks.
Click here to continue reading
Wednesday, August 5, 2015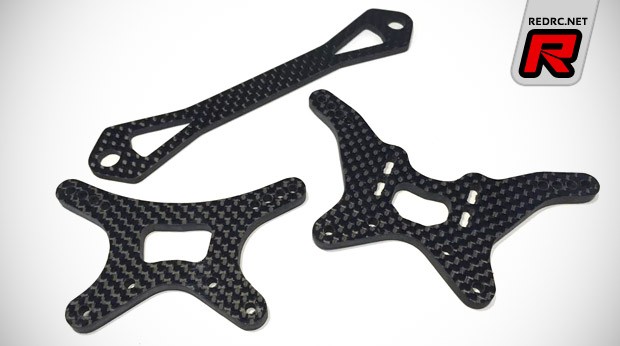 More new items from Inside Line Racing with the release of a range of carbon products for the Kyosho Lazer ZX6. The new parts include 4mm front and rear Carbon Fibre Towers for extra strength and rigidity as well as a great looking new Carbon Fibre Shorty Lipo Strap.
Source: Inside Line Racing [insidelineracing.co.uk]
Wednesday, July 1, 2015