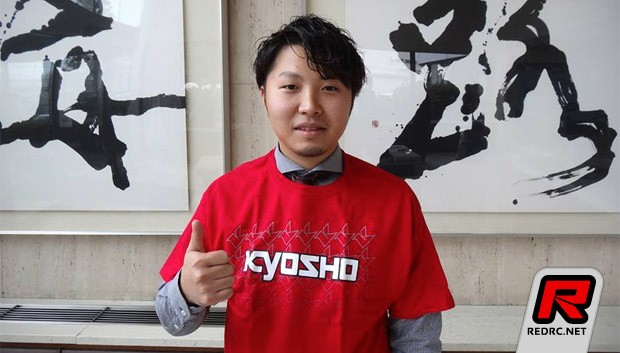 Team Kyosho International have announced that 4-time World Champion Naoto Matsukura has joined their factory offroad team. The multiple time Japanese National offroad Champion and current 4wd Vice World Champion will use the company's line of 2wd and 4wd buggies. Naoto left Yokomo at the end of last year having raced both on and offroad for them and has subsequently joined Tamiya to race their electric touring car.
Source: Kyosho [kyosho.com]
Friday, January 23, 2015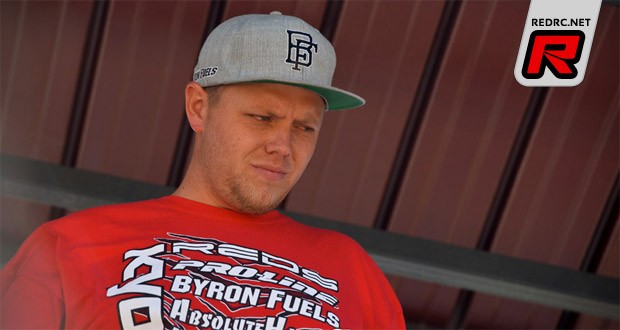 Cody King has finalized a new contract with his long time chassis sponsor Kyosho. This contract extension will push the relationship between King and Kyosho to 15 years and beyond. During his tenure with Kyosho, Cody has 18 National A main appearances, 4 consecutive IFMAR Worlds final appearances, and one World Championship title in 2010. Cody will compete in the 1/10 off-road, and 1/8 off-road categories using Kyosho vehicles with the biggest race on the calendar for 2015 being the IFMAR 1/10 Off-Road World Championship at Yatabe Arena in Japan.
Source: Cody King [codykingrc.com]
Saturday, January 10, 2015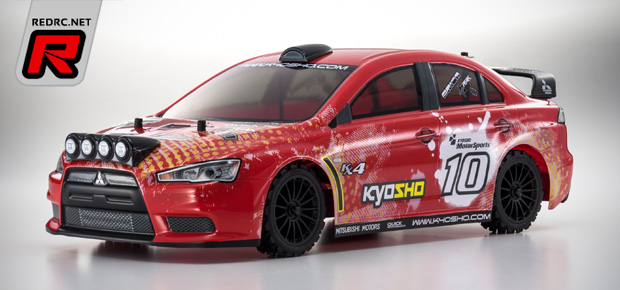 The Kyosho Fazer VE-X Lancer Evolution RTR kit is based on the popular Fazer shaft-driven 4WD entry-level chassis and it features a sturdy tub chassis frame, permanent all-wheel drive, full ball bearings and grippy rally tread tyres. The car is powered by a waterproof Team Orion brushless system and it comes factory assembled including a waterproof KS-204WP steering servo. The set is rounded out by a 2.4GHz radio system, a 1800mAh Team Orion Rocket Pack NiMH battery, a wall charger and a pre-painted bodyshell in red or white colour.
Click here to view the features and more photos
Tuesday, December 16, 2014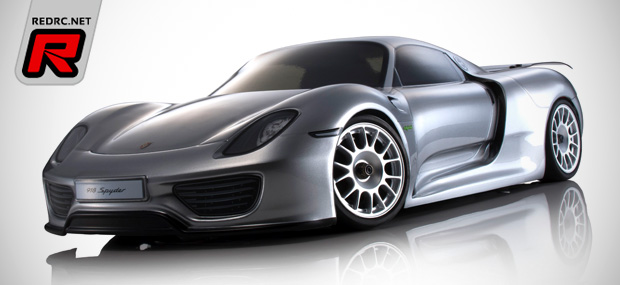 Kyosho introduce two new bodyshell variants for the Fazer VE entry level 4WD touring car chassis. Coming as Spyder Silver or Weissach Package both cars make use of the popular shaft-driven Fazer chassis with sturdy fixed length suspension components, metal gear differentials, sealed receiver box and grippy racing tyres. The pre-assembled cars come including a waterproof high-torque steering servo, waterproof Team Orion R10 One brushless speed controller and Team Orion Neon One brushless motor as well as a 2.4GHz FHSS pistol grip radio, a Team Orion 1800mAh NiMH battery pack and suitable wall charger. The package is topped off by your choice of a silver Spyder or white/red Weissach Package 918 bodyshell.
Click here to view more photos
Monday, December 15, 2014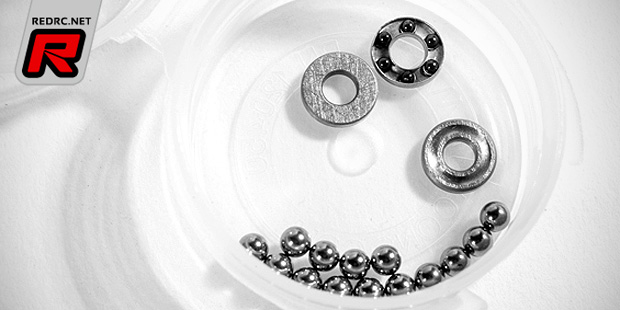 Schelle Racing Innovations have a bunch of new products available in the form of 3/32″ diff ball and ceramic thrust sets as well as Schelle-branded UpGrade RC chassis protectors. Starting with the 3/32″ ball and thrust combo, the set is made to upgrade the diff in Team Associated and TLR buggies or trucks. The tungsten carbide high precision balls are ultra-precise, to the smooth feeling diff like a ceramic diff ball, but with the perfect hardness and ease of setting that comes with a tungsten carbide diff ball. The included ceramic caged thrust bearing gives the diff maximum smoothness and it is easy to build. The 6 caged ceramic balls run on a hardened, grooved ring which is perfect for the massive clamping force inside the thrust assembly. The set is available with 14 balls for the B5 and 2WD 22 series and as 12 ball set for the B44.2, B4.2, T4.2, the respective Centro conversions, the SC10.2 and the 22-4.
Click here to continue reading
Friday, December 5, 2014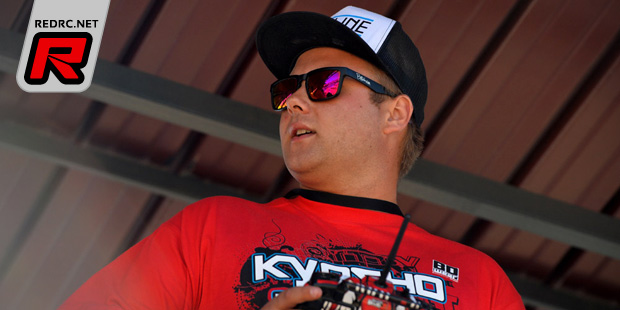 Kyosho announce the 2-year contract renewal with Elliott Boots through to 2016. Continuing as a full factory driver Elliott, who recently also re-signed his contract with engine sponsor Reds Racing, will attend at the BRCA 1/10th nationals and the 1/8th Rallycross national series, as well as all major international races including Euros and World Championships.
Source: Kyosho [kyoshoeurope.com]
Monday, December 1, 2014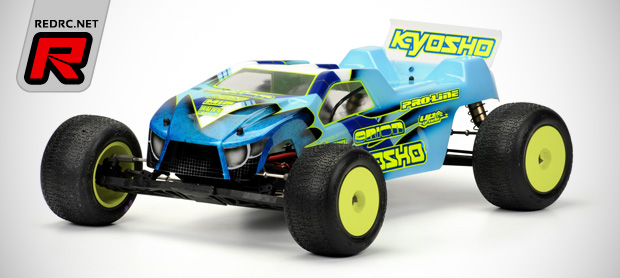 Pro-Line introduce the Bulldog design bodyshell for mid motor racing trucks such as the Kyosho RT6 and the Centro CT4.2 as well as 1/8th Electron buggy tyres. Starting with the body, the mid motor Bulldog is based on the proven rear motor variant and features a new Mohawk down the centre of the roof that improves high-speed stability and adds an aggressive look. The front end geometry has also been reshaped and improved to achieve higher front down force and reduce wheelies that cost precious time. The body comes made from high-quality polycarbonate and it includes window masks and a decal sheet.
Click here to continue reading
Wednesday, November 26, 2014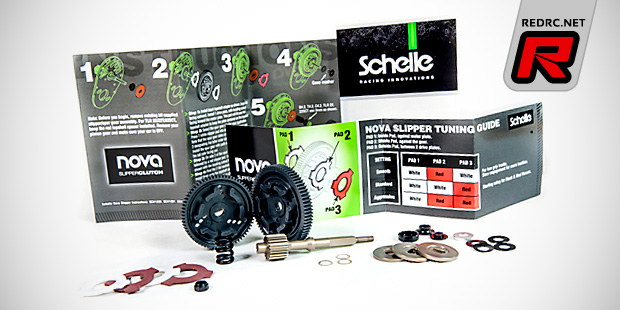 Schelle Racing Innovations' Nova 3-pad slipper clutch is now also available for Kyosho's RB6 2WD buggy. All parts needed are included in this conversion to race stock or modified buggy with a 69 or 76 tooth Nova spur. Also included is the required Nova aluminium topshaft which will adapt the Kyosho gearbox to a Nova slipper clutch and 5.5mm hex adjustment nut. The Kyosho conversion also includes both types of slipper pads with a tuning guide to help racers learn how to tune the clutch for different conditions from slick to astro turf. The conversion also fits the RT6, SC6 and Ultima SC with the aluminium top shaft also being available separately.
Source: Schelle Racing Innovations [schelleracing.com]
Saturday, November 22, 2014