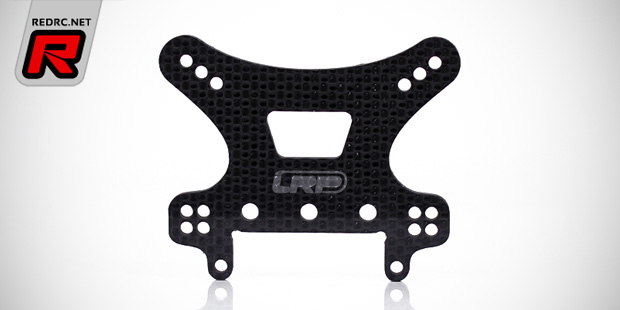 LRP have carbon fibre shock towers for the S8 Rebel 1/8th scale buggy available. Made to improve stability while lowering the overall weight of the buggy the shock towers come cut from high-quality carbon fibre and they sport machined LRP logos for easy identification. The parts are available separately and fit both the S8 Rebel BX nitro and BXe electric buggy.
Click here to view the rear shock tower
Wednesday, March 25, 2015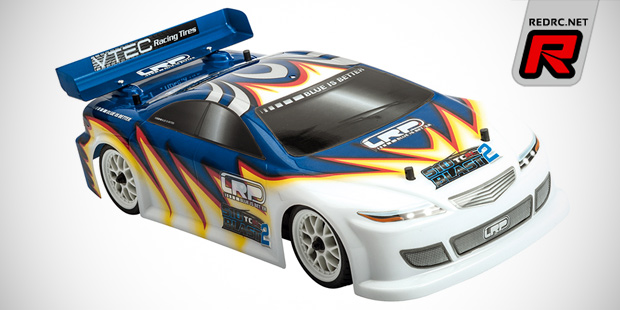 Following the introduction of the S10 Blast TC 2 rolling chassis kit LRP also have two ready-to-run versions available. Both feature the redesigned Blast TC 2 chassis with splash-waterproof receiver box, front CVA driveshafts, a tougher drivetrain and white competition shock springs. The touring car is available in the brushless-powered BL variant with a LRP Vector K7 4300kv motor and a Spin Pro RTR speed controller or as standard version with a Blast high torque brushed motor and a Wild Pack NiMH battery including charger. Both kits come with a 2.4GHz radio system, a splash-waterproof servo and pre-painted bodyshells.
Click here to view more photos
Tuesday, March 3, 2015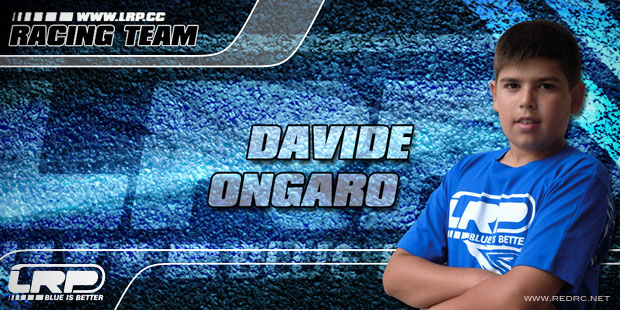 LRP has announced the signing of Davide Ongaro to their nitro team. The young Italian was already using LRP equipment for his 1/10th off-road campaigns and he now made the move to race with LRP's nitro engines, exhausts and equipment also. After making the 1/4 finale at the 2014 IFMAR Buggy Worlds and having the speed to proceed to the 1/2 final, which bad luck denied him, Davide is looking forward to the 2015 season with his new equipment.
Source: LRP [lrp.cc]
Friday, February 27, 2015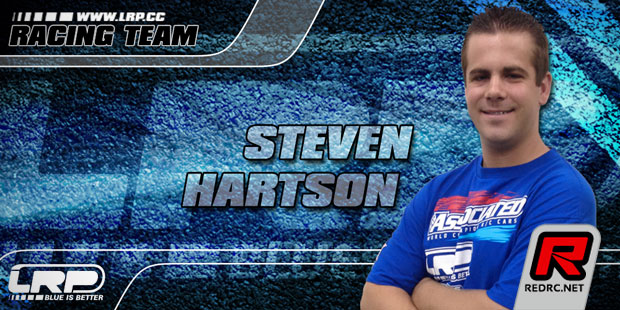 LRP have announced the contract renewal with 2013 IFMAR 4WD Offroad World Champion Steven Hartson. The Team Associated driver will continue to use LRP's full line of electronics including brushless motors, speed controller, batteries, chargers and accessories as well as LRP's nitro off-road engines for his 1/8th offroad excursions. Steven has the following to say about the deal:
I've trusted LRP equipment for 8 years now and I'm very happy to be continuing with LRP in 2015. LRP products have provided me awesome power throughout my career and I know there is more "Blue is Better" technology coming soon, starting with an entirely new battery line in April 2015. I look forward to using this new technology to defend my 4WD IFMAR World Championship at Yatabe Arena in Japan this year.
Source: LRP [lrp.cc]
Tuesday, February 24, 2015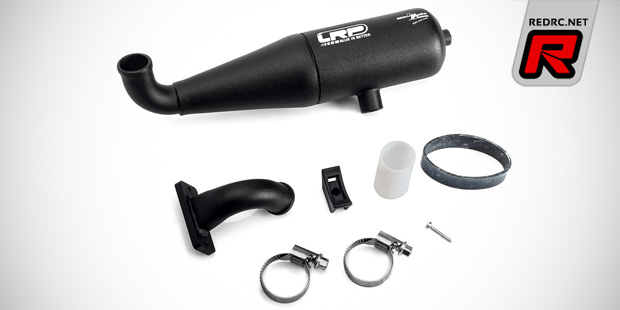 New from LRP and made for the HPI Savage Octane 1/8th scale gasoline truck is an exhaust set made by German company Mielke Modelltechnik. Coming with a specially designed aluminium pipe and a heavy duty steel manifold the exhaust is designed to improve the overall performance of HPI's 15cc engine while optimising the engine's sound at the same time. The whole assembly is very easy to mount and the set includes all needed parts including mounting hardware.
Source: LRP [lrp.cc]
Thursday, February 5, 2015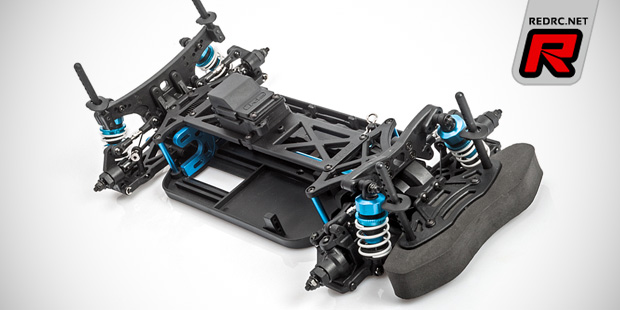 LRP introduce the rolling chassis kit of their popular S10 Blast TC 2 Clubracer 4WD touring car. The pre-mounted chassis kit comes without wheels, tyres or bodyshell, making it a cost efficient entry level and club racer. The sealed shaft drivetrain keep dust and dirt away from the transmission gears, front CVD driveshafts and full ball bearings make for an efficient power supply and adjustable turnbuckles, threaded shock absorbers and front and rear anti-roll bars help to fine-tune the suspension. The kit is usable with all standard 190mm touring car bodyshells and touring car rubber tyres.
Source: LRP [lrp.cc]
Thursday, February 5, 2015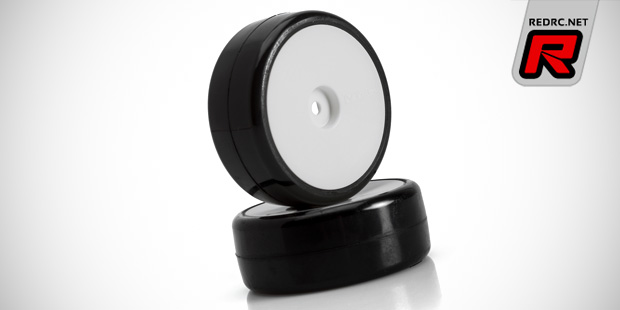 LRP's long-running CPX touring car carpet tyre has received an overhaul and are soon available in an updated V2 version. Featuring an optimised rubber compound for improved overall performance the tyre comes pre-glued to a new white colour disc wheel. Shipping of the tyre, that will become available in sets of four, starts soon.
Source: LRP [lrp.cc]
Friday, January 30, 2015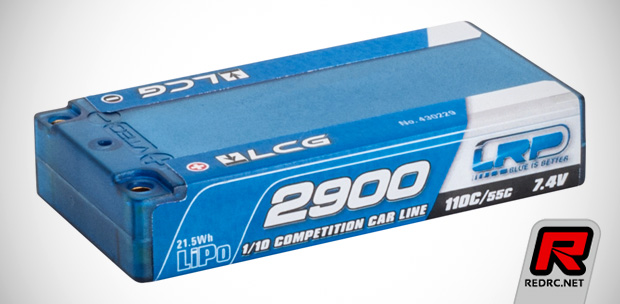 LRP have a range of new high-performance LiPo battery packs available in the form of the LCG and Stock Spec line. Starting with the LCG packs, the acronym stands for Low Centre (of) Gravity and the packs are of a reduced height to lower the overall centre of gravity of the chassis while offering a lower weight at the same time. The LCG packs are available as 5600mAh 110/55C TC standard length, 3700mAh 110/55C saddle and 2900mAh 110/55C shorty pack.
Click here to continue reading
Friday, January 30, 2015