LRP have introduced their new anti-slip pit mat. Coming in blue colour and being made from flexible yet durable material the mat measures 122x61cm and it ensures that your setup board, chargers and tools do not slip around on the pit table as they do on conventional towels and the like.
Source: LRP [lrp.cc]
Friday, September 18, 2015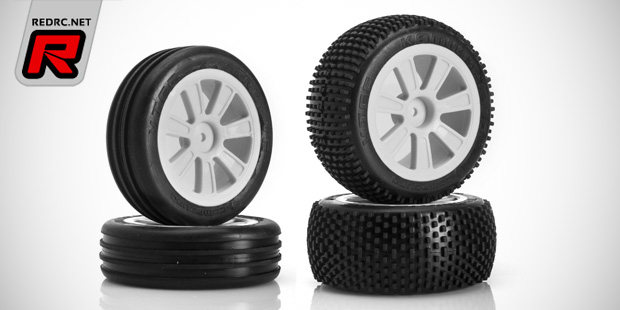 LRP's VTEC Groove 2WD front and rear tyres are now also available with white multi-spoke rims. The proven tread design allows to use the tyres on a range of surfaces while the special J-compound rubber makes for optimised traction and a high durability. Coming pre-glued and including moulded foam inserts the wheels are usable for many of today's 1/10th 2WD off-road buggies with 12mm wheel hex adapters.
Source: LRP [lrp.cc]
Tuesday, August 4, 2015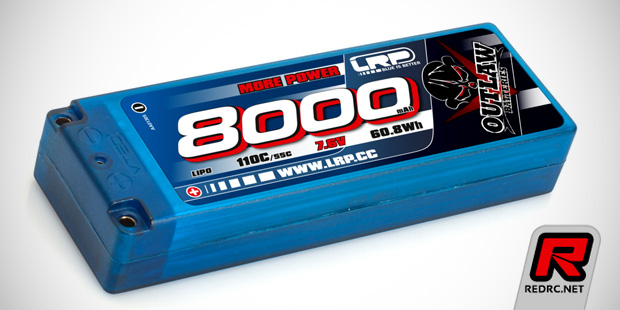 Coming soon from LRP are the Outlaw Car Line high-voltage hardcase LiPo battery packs. Thanks to the new HDS-X high density stacking technology the packs have a nominal voltage of 7.6V compared to the standard 7.4V of current 2S batteries. To make maximum use of the added voltage the batteries need to be charged to 8.70V using chargers with special charge programs or adjustable charge end voltage with the high-performance 110C/55C cells allowing for charge rates as high as 3C. Both the 8000mAh standard size and 4900mAh shorty battery do not comply with the current rules of governing bodies such as IFMAR, EFRA, ROAR and others so they are banned from competition use but they can be run in outlaw classes or in your favourite bashing vehicle.
Click here to view the shorty pack
Thursday, July 30, 2015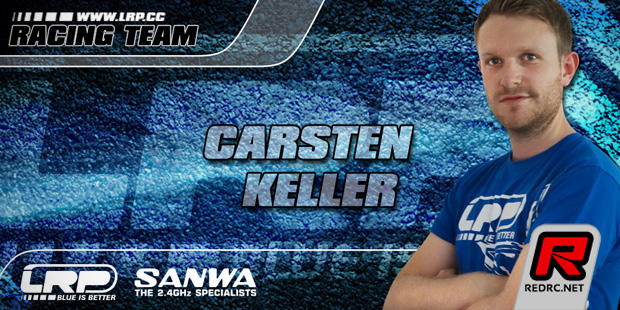 German 1/8th off-road front runner Carsten Keller is set to use all-LRP and Sanwa equipment in his rides from now on. The former 1/8th E-Buggy German Champion and EFRA Euros finalist will use LRP's nitro off-road engines, exhausts, as well as brushless electronics, batteries and chargers form now on along a Sanwa radio system to take control of everything. This is what Carsten has to say about the deal:
LRP is offering a very professional support. Especially team manager Andy Krämer is extremely helpful at the races and this is where I first used LRP's ZZ.21C Ceramic Spec.2. The engine satisfied me in any aspect and especially with his very good and reliable performance.
Source: LRP [lrp.cc]
Friday, July 10, 2015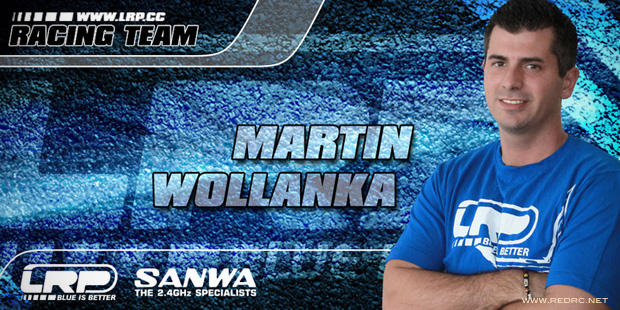 LRP have announced the signing of 2014 Vice European Champion Martin Wollanka to their electric off-road team. The Austrian frontrunner will use LRP motors, controllers and batteries in his 1/8th and 1/10th scale buggies from now on and he has the following to say about the deal:
Right from the first test I was impressed by the feeling and power. There was really no other option. To make sure I can gain my future goals I need the power of the LRP components.
Source: LRP [lrp.cc]
Tuesday, July 7, 2015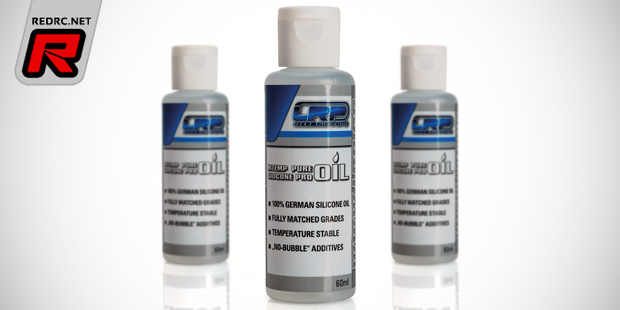 LRP have expanded their range of HiTemp pure silicone shock absorber fluids to offer finer in-between steps. To the range of 15wt to 90wt fluids add 17.5, 22.5, 27.5, 32.5, 37.5, 42.5 and 47.5 oils which come in handy for off-road and on-road applications alike. The special formula of the fluids makes them very consistent even in temperature changes which also results in a more consistent damper action through the run.
Source: LRP [lrp.cc]
Thursday, July 2, 2015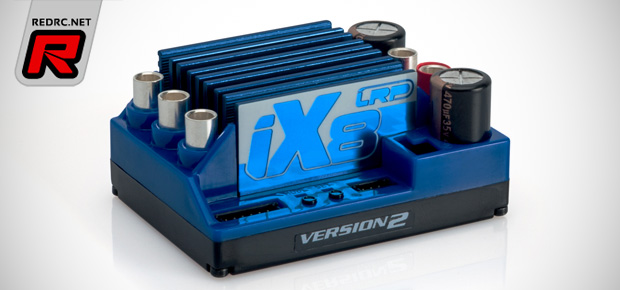 LRP have introduced the updated iX8 V2 brushless speed controller for 1/8th scale applications. The second generation of this competition speedo features new hardware components and the v2.6 Team firmware. Overall the controller will stay cooler during the run for more consistent performance and improved brake control which is further helped by the new BR2 brake setting. For a faster take off the ESC's software also comes with new and more aggressive Initial Drive settings. The package is rounded out by a full set of accessories including a fan unit and pre-soldered power wires.
Click here to view the features
Thursday, June 11, 2015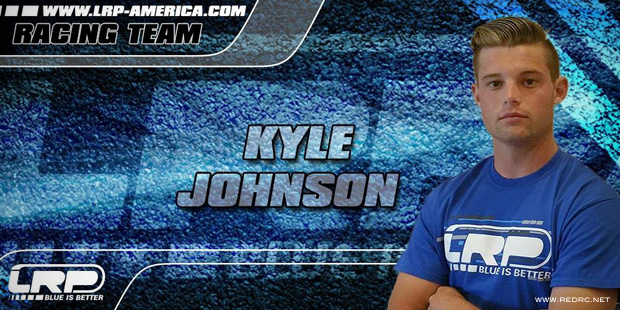 LRP America have announced the signing of Kyle Johnson to the LRP Factory Team for 2015. Coming from his recent win at the Nevada State Champs at the World-famous RC Tracks of Las Vegas Kyle will rely on LRP equipment to power his Nitro Buggy and E-Buggy and he will also be in attendance at the forthcoming ROAR 1/8th Fuel Nationals. Kyle had this to say:
I want to thank LRP America and JD Mora for this opportunity and I'm excited to run LRP products.
Source: LRP [lrp-america.com]
Wednesday, May 27, 2015