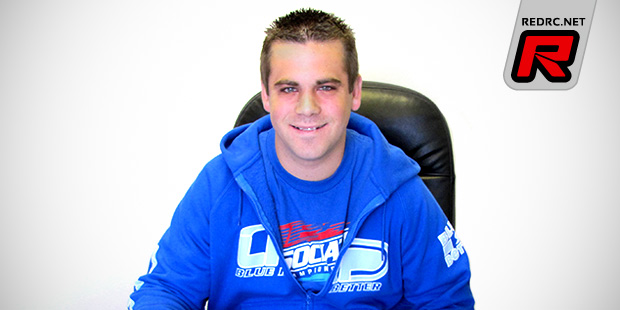 LRP announce the contract extension with reigning 1/10 4WD Electric Off-Road World Champion Steven Hartson. After winning the 2013 Worlds using LRP's Flow speed controller, Vector X20 brushless motors and LRP charging technology, Steven will now also relie on the company's LiPo Competition Car Line batteries and Blue Factor accessories. This is what Steven has to say about the deal:
I've chosen to re-sign with LRP because of all the success I've had with their electronics. I believe that LRP is always improving to make the best products in the world.
Source: LRP [lrp.cc]
Tuesday, April 15, 2014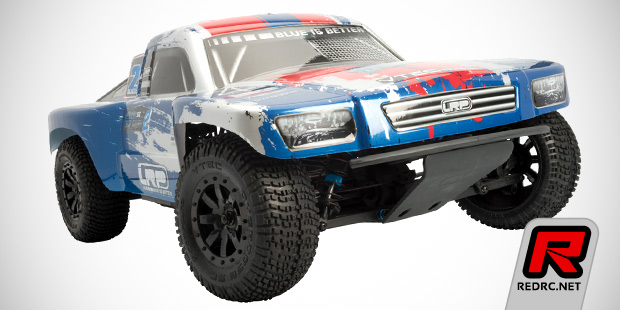 LRP introduce the upgraded S10 Blast SC 2 ready-to-run short course truck. The 4WD vehicle underwent a revision and now features a revamped drivetrain featuring a new slipper assembly and new gears for added durability and reliability. Many of the composite materials also received a reinforcement, again in order to add rigidity while upgraded shock absorbers with a membrane volume compensator lead to a more agile handling. Also included in the set are waterproof electronics for all-weather usability. The truck comes factory assembled with a brushed motor, AI Runner 2 digital speed controller and 2.4GHz radio system.
Click here to view a photo of the chassis
Tuesday, April 15, 2014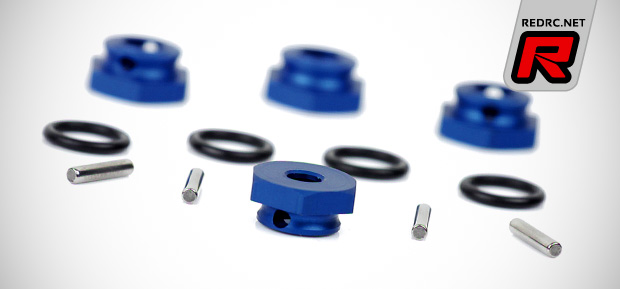 LRP have new option parts for the S10 Twister line of off-road vehicles as well as alloy servo arms available. Starting with the Twister parts, the aluminium wheel adapters are made from high-quality material and they offer increased rigidity over the stock parts. Included are also four steel drive pins and rubber O-ring to hold the pins in place. Also new are three aluminium servo arms for 23 teeth, 24 teeth and 25 teeth splines. Coming as single arm variant for steering duties and dual arm versions for throttle and brake applications in nitro cars, the arms offer increased rigidity especially when used with high-power servos for increased steering precision and brake holding power. They come blue anodised and with a pre-drilled ballstud mounting hole.
Click here to view the servo arms
Tuesday, March 18, 2014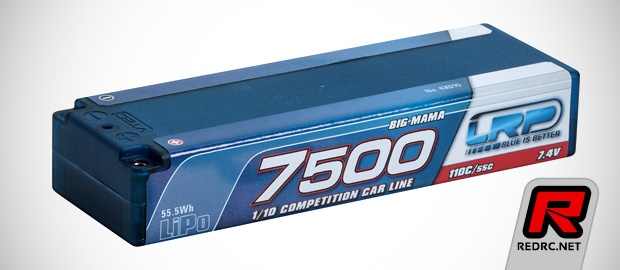 Available soon from LRP are updated hardcase LiPo batteries packs out of the company's Competition Car Line series. The range will include a two standard-size 2S 7500mAh and 6000mAh packs, a 5800mAh saddle and a 4700mAh shorty pack. All are made from 110C/55C rated cells and come in blue semi-transparent cases. Also new is a 6600mAh 100C/50C 1S pack for 1/12th applications. The batteries should hit the store shelves soon.
Click here to view the other new packs
Thursday, February 20, 2014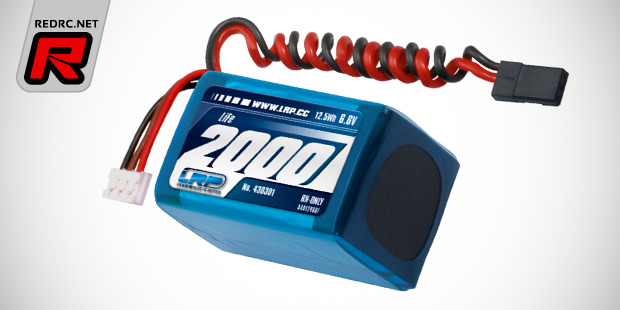 Available soon from LRP is this 2000mAh 6.6V LiFe receiver battery pack. It is of "hump pack" dimensions and fits all battery boxes designed for 2/3A hump pack battery packs. Due to the use of Lithium-Ferrite cells the pack has a voltage of 6.6V which makes it usable with standard voltage equipment without an additional voltage regulator. The battery come pre-wired with a black universal plug.
Source: LRP [lrp.cc]
Thursday, February 6, 2014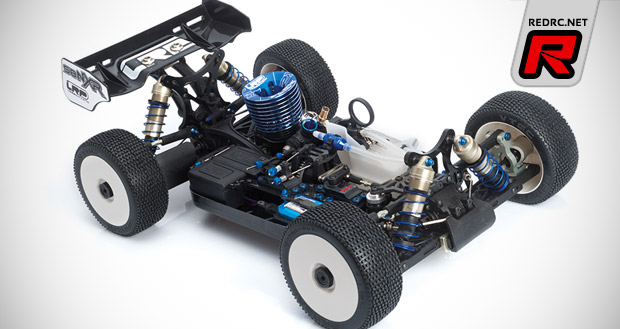 LRP have released their new S8 NXR 1/8th scale competition buggy. A completely new design, the main focus has been on improving the geometry of the car. A pretty standard affair it retains the angled engine seen in predecessors while the position of the receiver battery is adjustable between the rear and front of the car, allowing the weight distribution to be changed for different tracks.
View more images of the S8 NXR here
Wednesday, January 29, 2014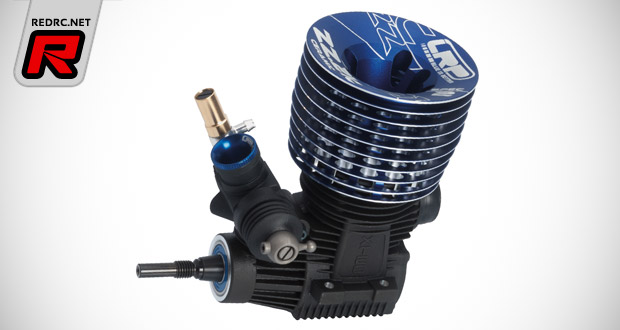 LRP have released details on their new ZZ.21C Ceramic Spec 2 buggy engine. This new version claims to have more power, a higher top speed, better fuel efficiency and linear power delivery compared to the previous version. To achieve this, changes have been made to the piston and conrod as well as to the liner with the needles in the carburetor also having been revised. Finally the cooling head fins have been inclined upward to create more surface area for better cooling.
View images of the engine internals here
Sunday, January 19, 2014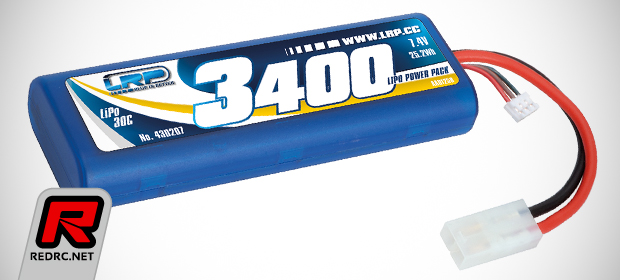 LRP introduce the new Power Pack 3400 hardcase LiPo battery. Build from 30C cells the battery mimics the dimensions of a NiMH racing pack making it ideal not only for a wide range of RTR vehicles but also nitro starter boxes and many other applications that need "racing pack"-style batteries. The pack comes in a protective hardcase and is pre-wired with a Tamiya-type connector and an EHR balancer port.
Source: LRP [lrp.cc]
Monday, December 2, 2013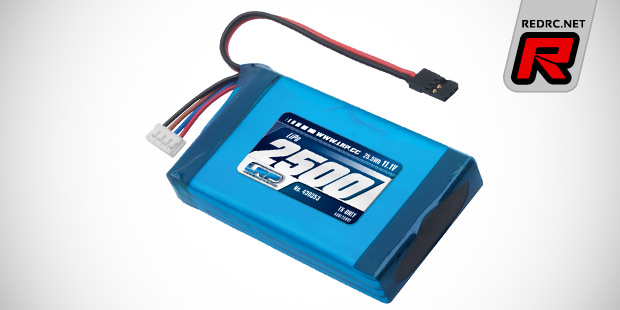 LRP have new LiPo battery packs for Sanwa and Futaba radios to offer along an updated line of specific receiver battery packs. Starting with the transmitter batteries, available soon are a 11.1V 2500mAh pack for the Sanwa M11, MX-3 and Futaba 3PK, a 7.4V variants with 2600mAh for the M11-X and MX-3X as well as a 3000mAh pack for the M12, MT-4 and the Exzes-X. All batteries come pre-wired with balancer ports and a universal connector. For the receiver side of things LRP offers the 2200mAh small hump, 2500mAh 2/3A straight and 2700mA 2/3A hump battery pack. All are of 2S/7.4V specification for the direct use with high voltage compatible receivers and servos. Like the transmitter packs the RX batteries come pre-wired with industry-standard balancer connectors and universal plugs.
Click here to view the other new battery packs
Monday, November 18, 2013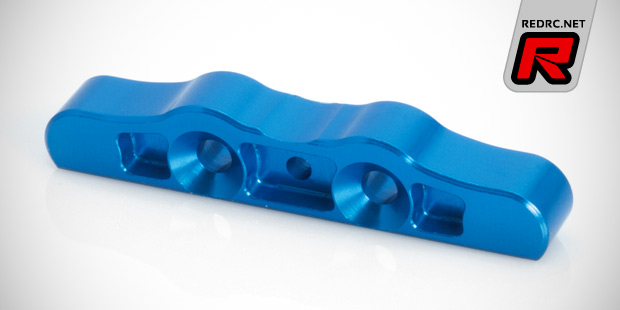 LRP have new option parts for the S8 1/8th off-road platform available in the form of three aluminium suspension mounts. Coming as FR, RF and RR variant the suspension hangers are CNC-machined from aluminium, come blue anodised and make for a more precise and durable location of the lower wishbones. The parts fit the S8 Rebel, S8 BX, S8 BXe and S8 TX.
Click here to view the other new parts
Monday, November 4, 2013