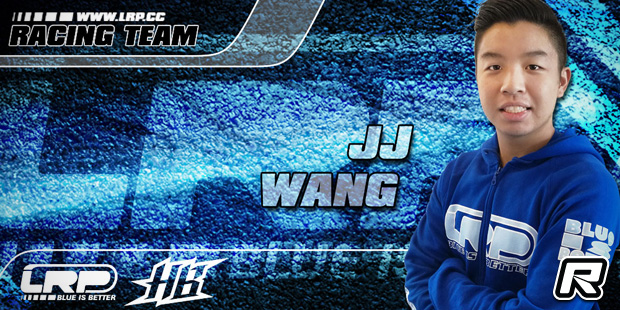 LRP have announced the signing of JJ Wang to their factory team. The young Chinese-American top driver will strengthen LRPs on-road team for the upcoming season and beyond, with a special focus on the IFMAR Electric On-road World Championships in China. JJ will use LRP's line of brushless motors, speed controllers and LiPo batteries to power his rides and this is what he had to say about the deal:
I would first like to thank Rick and Sean at Reedy for their support in the past two years. After taking a year to decide what's next for me in terms of complete power package, I am very excited about my future with LRP and very thankful to Jürgen and Ales for giving me the opportunity to join a great team. I look forward to seeing everyone at the track.
Source: LRP [lrp.cc]
Tuesday, February 2, 2016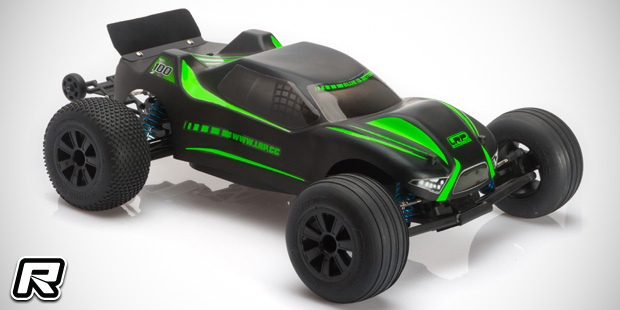 LRP have introduced the S10 Twister 2 Extreme 100 brushless 2WD off-road truck. Based off of the standard S10 Twister the truck is equipped with a Vector X12L 4.5T 4700kv brushless motor, a LRP SPX Bullet Reverse controller, a tough metal transmission and metal differential as well as a 4.5kg-cm splash waterproof steering servo. According to LRP the truck is capable of speedd of up to 100km/h with an optional 7.6V outlaw LiHV battery pack. A matte black bodyshell and flashy fluorescent green stickers round out the package.
Tuesday, January 26, 2016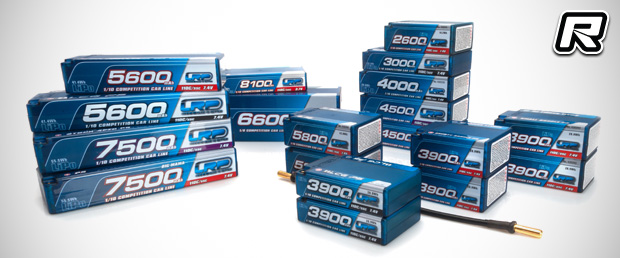 LRP have introduced a truck load of new Competition Car Line LiPo battery packs with some never-seen-before configurations along the usual array of standard, shorty and saddle packs. First up are the popular LCG P5 packs, low-height batteries that help to lower the centre of gravity of on-road and off-road cars.
Tuesday, January 26, 2016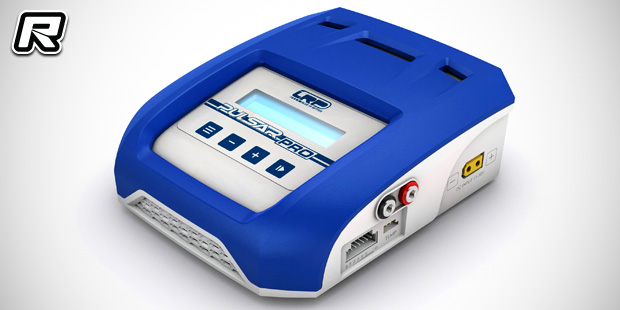 LRP have introduced their new Pulsar Pro all-round AC/DC multi-chemistry charger. It offers 80 watts of charge power for a charge current of up to 10A with 2S to 6S LiPo packs. A new feature is the adjustable terminal charge voltage that can be set between 3.8V and 4.4V per cell, allowing to charge the latest generation of LiHV cells with ease. The blue backlit LC display and the 4-button operation make for convenient use and the charger furthermore features a built-in balancer and a 5V/2.1A USB port.
Thursday, January 21, 2016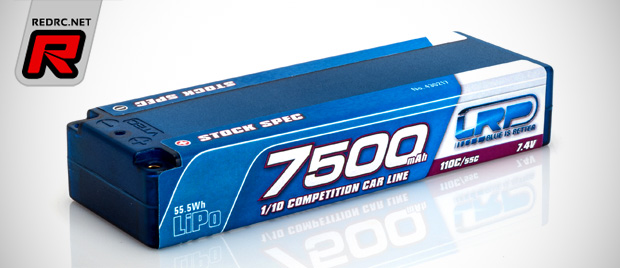 LRP have a new addition to their Competition Car Line series of LiPo batteries available in the form of the 7500mAh TC Stock Spec pack. Specially developed for stock racing classes the battery is made using high performance 110C/55C, HDS-2 technology cells for the highest possible power output which results in improved acceleration and top speed. The 3C chargeable battery offers standard dimensions, it weighs in at 324g an includes a pair of gold-plated 4mm Works Team battery connectors.
Source: LRP [lrp.cc]
Monday, December 21, 2015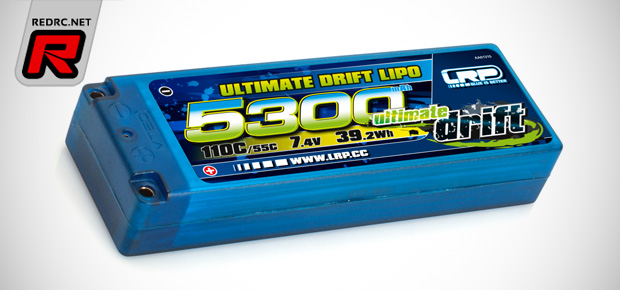 Coming soon from LRP is the Ultimate Drift 5300mAh hardcase LiPo battery pack. Built using 110C/55C cells and offering a high capacity, the pack weighs in at only 280g, making for an exceptional capacity-to-weight ratio. The pack comes in a translucent blue hardcase as known from LRPs competition batteries, it is 3C chargeable and utilises standard 4mm tube-type connectors.
Source: LRP [lrp.cc]
Thursday, November 26, 2015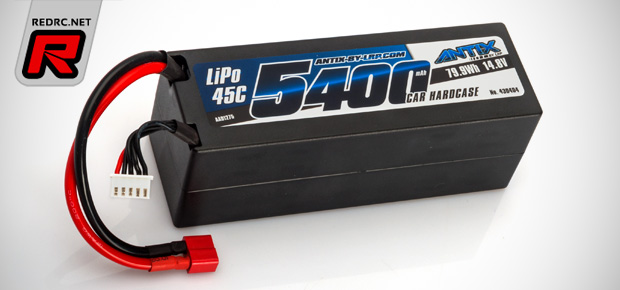 New from LRP's recently announced Antix brand come five economically priced LiPo hardcase battery packs. Build using 45C cells the packs come pre-wired with a US-style T-type connector and an XH balancer port for easy and secure charging and balancing. The range includes an oval diameter 2S 4800mAh racing pack, two 2S straight-type packs, as well as a 3S and 4S battery for 1/8th applications.
View the other new batteries here
Thursday, November 5, 2015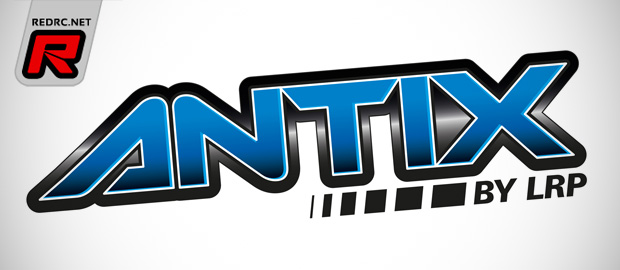 LRP have introduced their new cost oriented Antix brand. First products up for grabs will be a line of high-quality LiPo hardcase battery packs built from 45C cells. Available will be two 2S packs with 4800mAh and 5000mAh capacity, two 3S packs of 4300mAh and 5600mAh as well as a 4S 5400mAh pack. All come pre-wired with US-style connectors and LRP promises a high quality standard for all products but a budget price tag to make the products attractive for average modellers without compromising performance and durability.
Source: LRP [lrp.cc]
Tuesday, November 3, 2015