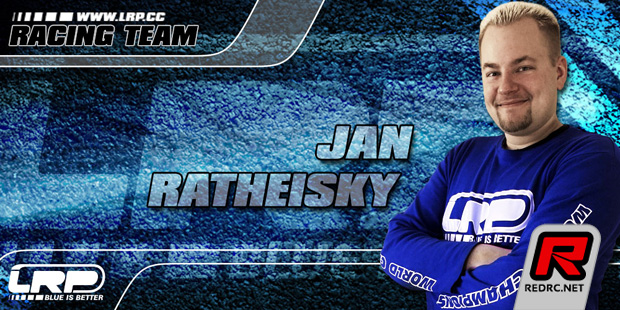 German electric on-road frontrunner Jan Ratheisky has recently teamed up with LRP to run the company's electric brushless motors, speed controllers, battery packs, chargers and power supplies. The Euro Touring Series Formula champion and Pro Stock Vice champion will also assist with product development. Jan's 2015 event schedule includes the LRP Touring Car Masters, the ETS and also the Euros and German nationals and he has the following to say about the deal:
During last year's European Championships in Spain I was impressed by the team work of the LRP crew and I was involved in the tests right from the start. After a couple of practice runs and nice talks with Ales and Jürgen I was offered a team drive – an offer I could not deny.
Source: LRP [lrp.cc]
Tuesday, January 20, 2015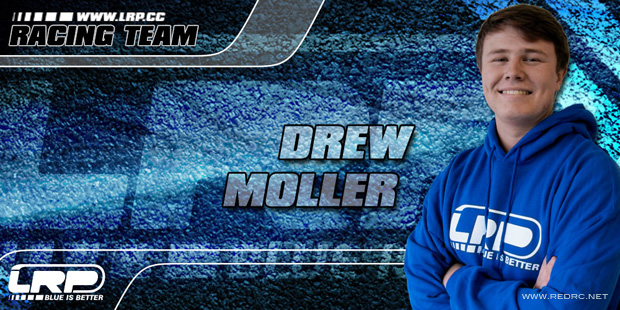 LRP announce the contract renewal with 18-year old Drew Moller. The IFMAR Worlds finalist signed a full factory support contract and he will continue to use LRP's range of electric brushless motors and speedos, battery packs and chargers as well as the company's nitro engines and accessories in his 2015 campaign that will see both 1/10th and 1/8th scale racing.
Source: LRP [lrp.cc]
Tuesday, December 2, 2014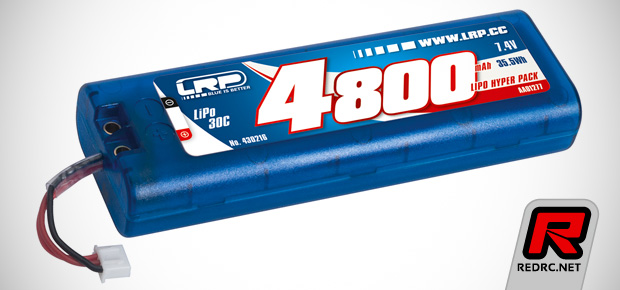 LRP introduce two new hardcase LiPo battery packs in the form of the 4800mAh Hyper Pack and the 3800mAh Power Pack. Both are housed in oval diameter protective hardcases and feature build-in 4mm connector tubes and a XHR balancing plug. Build from high-power 30C cells the packs are ideal to upgrade 2S LiPo or 6-cell NiMH batteries of RTR vehicles and they are also legal for the LRP-HPI-Challenge and the LRP-Offroad-Challenge. Included with both packs comes an adapter wire with T-plug connector.
Click here to view the other new battery pack
Friday, October 10, 2014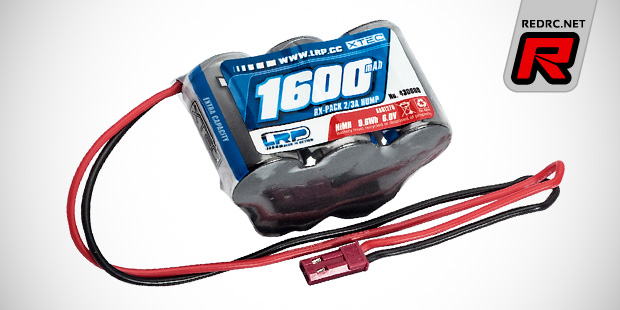 LRP have new receiver and 1/18th micro battery packs available. Starting with the receiver packs, the XTEC 2/3A NiMH batteries are available in straight or hump configuration and with your choice of JR/universal or BEC compatible plugs. The 5-cell packs are built using high capacity 1600mAh cells and are usable for on-road and off-road applications alike.
Click here to continue reading
Friday, August 29, 2014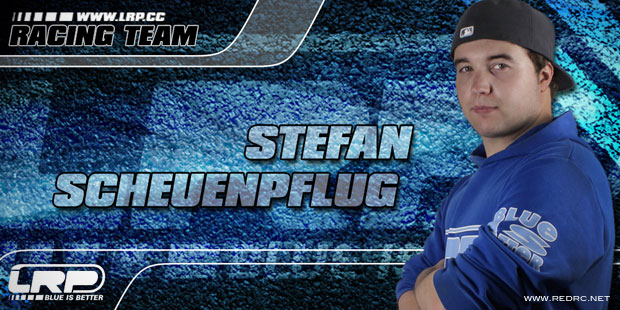 LRP announce that German frontrunner Stefan Scheuenplug has renewed his contract to run LRP's brushless motors and speed controllers as well as nitro fuel, receiver batteries and accessories in the 2014 season and beyond. The package will be rounded out by Sanwa's M12 radio system.
Source: LRP [lrp.cc]
Saturday, July 26, 2014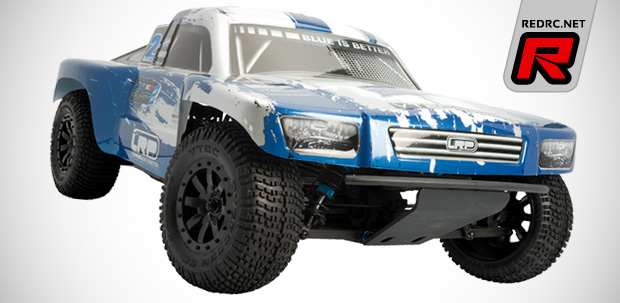 Based on the brushed S10 Blast SC 2 and MT 2 kits LRP now also have brushless-powered variants to offer. Both the Blast SC 2 short course and the Blast MT 2 monster truck come with the Vector K7 4300kv brushless motor and a splash waterproof Spin Pro brushless speed controller for improved performance on the track or your favourite gravel pit. The factory-assembled kits base on the improved version 2 chassis that sport a sealed drivetrain, stronger slipper clutch and other performance and reliability enhancing improvements. Included in each set is also a 2,4GHz radio system for glitch-free operation.
Click here to view more photos
Wednesday, July 2, 2014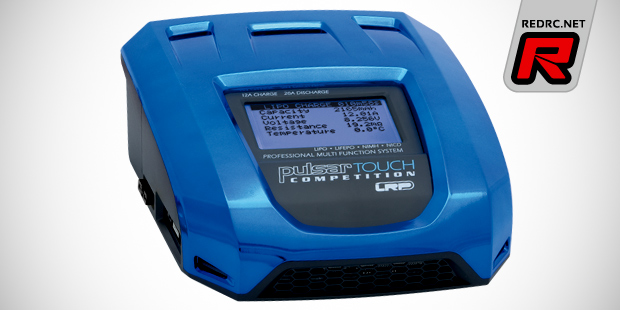 LRP's popular Pulsar Touch DC charger received a small update in the form of a new UV light resistant case, updated discharge cut-off voltage settings and an additional EHR to XHR balancer adapter. The updated case will prevent the charger from becoming unsightly due to sun bleaching while the new cut-off values will prevent LiXX batteries from becoming deep discharged. The additional balancer adapter on the other hand improves the compatibility to all commonly used LiXX packs. Otherwise the charger, whose first version was released back in 2010, remains unchanged.
Source: LRP [lrp.cc]
Friday, May 16, 2014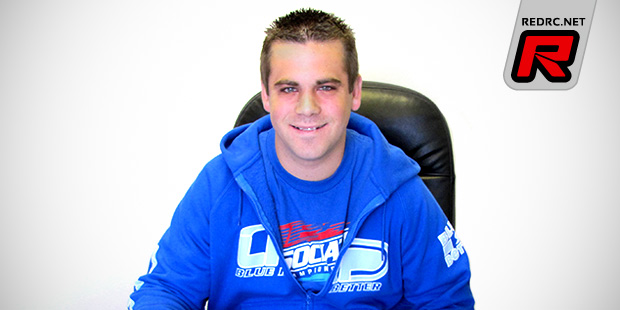 LRP announce the contract extension with reigning 1/10 4WD Electric Off-Road World Champion Steven Hartson. After winning the 2013 Worlds using LRP's Flow speed controller, Vector X20 brushless motors and LRP charging technology, Steven will now also relie on the company's LiPo Competition Car Line batteries and Blue Factor accessories. This is what Steven has to say about the deal:
I've chosen to re-sign with LRP because of all the success I've had with their electronics. I believe that LRP is always improving to make the best products in the world.
Source: LRP [lrp.cc]
Tuesday, April 15, 2014