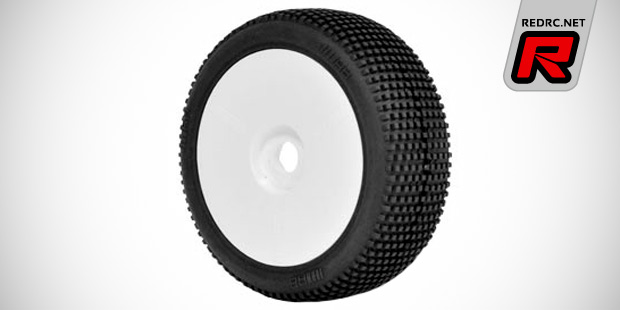 RB have a new 1/8th buggy tyre as well as a new rubber compound available. Starting with the tyre, the newly designed Snatch tread offers square pins and a ballon-shape appearance. Made to excel on bumpy tracks the tyre is meant to be very stable around corners. The tyre comes as rubber only, rubber with insert as well as pre-glued with dual compound inserts and in medium, soft, super soft and the brand-new ultra soft compound. As for the compound, the new ultra soft rubber is specially designed for slick indoor surfaces such as found on the the Italian IBR track or for ultra-compact surfaces like Reims and Montpellier.
Source: RB [rbproducts.com]
Monday, February 10, 2014
German RB distributors RMV introduce the RB One-R V2 Daniel Reckward edition kit. The buggy is based on the One-R V2 and includes hand-picked parts by the former European and World Champion Reckward as there are hardened differential cases front and rear, a hard-anodised 7075-T6 chassis, CNC machined front and rear 7075-T6 shock towers, 3mm fibre glass brake discs, modified 13/43T gears for a longer internal ratio, a modified 13T clutch bell as well as an optional 10/43T "short" transmission setup along a heavy duty body shell and a high downforce rear wing. The Daniel Reckward Edition is available World-wide via RMV Deutschland.
Source: RMV Deutschland [rmv-lounge.de]
Friday, January 24, 2014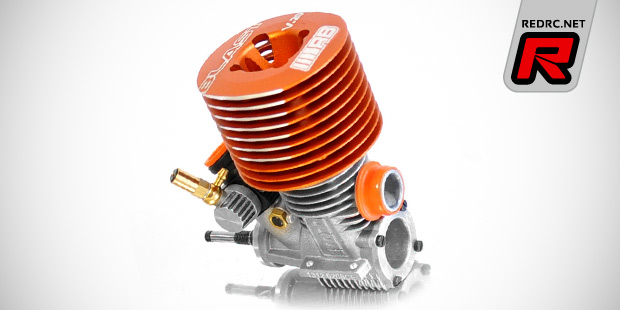 RB introduce the Blast V20 3.5cc off-road nitro engine. Being of a limited edition the engine features a lightened 14.5mm turbo crankshaft, 7-port liner, the company's Multi Exhaust System and a lightweight machined piston. All that is housed in a lightweight yet strong crankcase while other features include a turbo combustion camber insert, a composite slide carburettor with 7mm venturi insert and a 60mm orange-anodised lightweight cooling head. The engine is available separately or including a suitable in-line exhaust set.
Source: RB [rbproducts.com]
Tuesday, January 14, 2014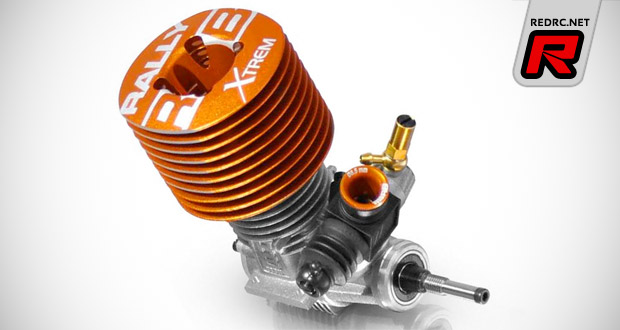 With the Rally Game class gaining popularity especially during the cold months of the year, RB decided to develop a specific engine for the job. The new Xtrem Rally features the latest technology which provides efficient power at low and high RPM. Inside there is a 7 ports sleeve with MES, a hardened machined lightweight piston and a 14.5 turbo crankshaft, that gives even more power to this engine.
View more details & images here
Wednesday, January 8, 2014
RB introduce the Blast V18 limited edition .21 off-road engine. It features a lightweight yet strong crankcase with high-speed bearing, 14.5mm turbo lightened crankshaft, lightweight machined piston, 5-port liner and turbo combustion chamber insert. The composite slide carburettor is equipped with a 7mm venturi insert and the large cooling head sports engraved logos for that distinctive look.
Source: RB [rbproducts.com]
Monday, December 23, 2013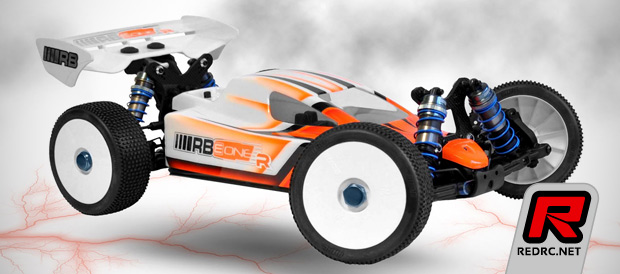 RB introduce the new RB E One-R 1/8th electric off-road buggy. Based on the proven E One the kit features many of RB's latest option parts for the One platform. Therefore included are a hard-coated 7075-T6 aluminium chassis plate with new dual rear chassis braces, rubber sealed bearings, helical cut transmission gears, CVD driveshafts, a dual 2S LiPo battery tray and CNC-machined differential outdrives. Other new features include a revised steering assembly, front and rear carbon fibre shock towers as well as serrated wheel nuts and a new motor mount for easier gear mesh adjustment.
Click here to view the features and more photos
Tuesday, December 17, 2013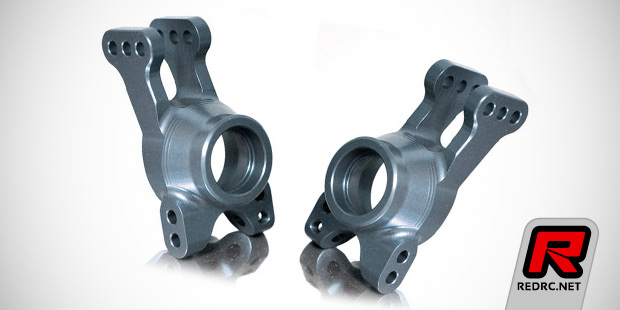 RB introduce new suspension and drivetrain option parts for the RB One line of buggies. First up are aluminium rear hubs made from 7075-T6 aluminium. The parts feature multiple mounting positions for the upper camber links, come grey anodised and greatly improve the durability of this highly stressed part of the buggy. Next up are parts for the drivetrain in the form of ventilated steel brake discs. Developed to make for a precise and fading-free brake system the discs are made for the use with another new part; the Ferodo-equipped brake pad set. The special pads are vulcanised on the steel brake pad for maximum temperature resistance and best possible brake action. To make maximum use of the new brake setup RB has also announced a set of extra-strong springs that are ideal for the use with the Ferodo brake pads. Last but not least come new off-set 17mm aluminium wheel hubs. Available as +1.5mm and +2.5mm variant the parts are sold as pairs, come hard anodised and make for increased track width in order to gain more stability on the front or the rear end of the buggy.
Click here to view the other new parts
Friday, December 6, 2013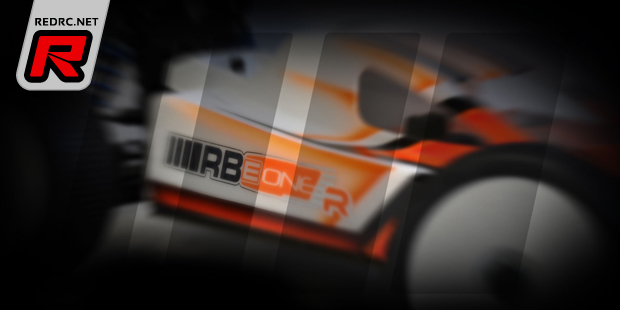 RB Products released a first teaser image of their forthcoming E One R 1/8th electric off-road buggy. The "R" hints that the vehicle will very likely come in a race-spec configuration, possibly with parts that already found their way into the V2 version of RB's nitro buggy some time ago. As detailed information about the specification and features are not available yet we can only wait until the official press release for definite details.
Source: RB [rbproducts.com]
Tuesday, December 3, 2013