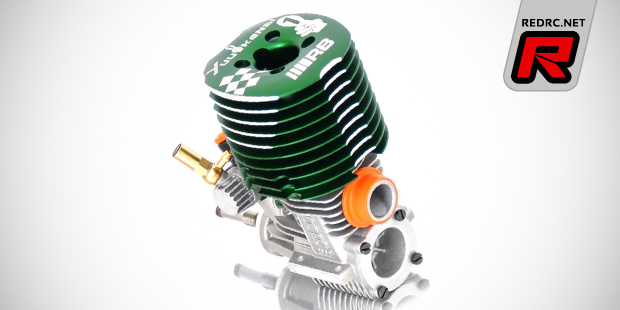 After returning to engine supplier RB, Japanese 1/8th buggy ace Yuichi Kanai now receives his own YuuiKanai branded engine. Developed in cooperation with the iconic Japanese driver and made in Europe the signature engine features a long stoke design and comes with a 14.5mm crankshaft, competition conrod, high speed main and front ball bearings, 3-port liner and piston with Multi Exhaust System technology and a turbo combustion camber insert. Build around RB's crankcase the engine is equipped with a special 9mm buggy carburettor with 6.5mm and 7.5mm venturi inserts and a low centre of gravity cooling head of green colour and with exclusive Kanai engravings. The engine is limited to 300 pieces worldwide and comes including an EFRA2097 exhaust system.
Click here to view a photo of the engine's internals
Tuesday, July 30, 2013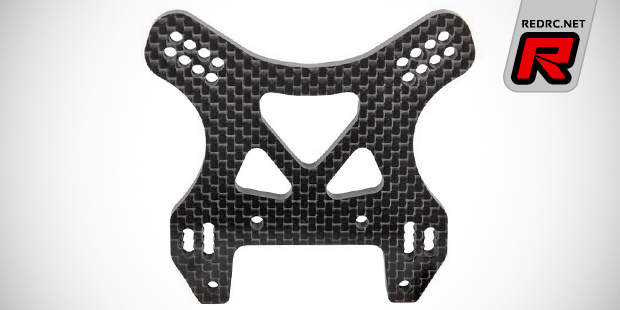 Reckward Tuning from Germany announce new option parts for RB's One R 1/8th buggy in the form of front and rear carbon fibre shock towers, vented fibre glass brake discs and a set of rubber-sealed ball bearings. Starting with the shock towers, the parts are CNC-machined in Germany from high-quality 5mm carbon fibre and designed to fit the One R buggy only. Both the front and the rear shock stay sport additional inner shock mounting positions for added tunability. Next up are machined fibre glass brake discs whose design and material makes for better stopping power and minimised brake fading. The discs are white of colour and a direct replacement for the stock parts. Last but not least comes a RS spec rubber sealed ball set. Included are 24 ball races, treated with high-quality grease for long durability and less maintenance.
Click here to view the other new parts
Thursday, July 25, 2013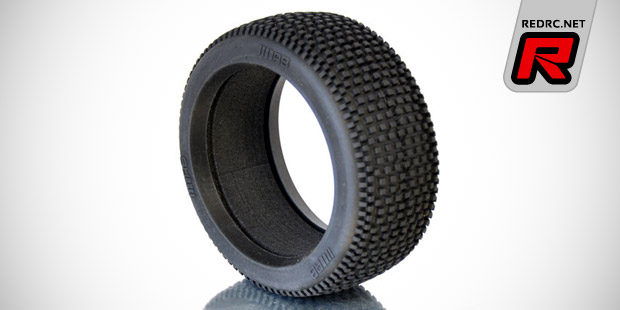 RB announce the official release of the new Cyclone 1/8th buggy tyre. It makes use of a flat tread with mainly square blocks giving the tyre lots of grip and stability. Included come new double hardness inserts that sport a softer outer ring to absorb bumps and imperfections of the track while a harder inner foam is giving better support at high speeds and when the going gets tough. The Cyclone already proofed its capabilities by setting the TQ and the fastest lap times in the hands of Davide Ongaro at the European B Championship and it is available pre-mounted or as tyre only in medium, soft and super soft compound.
Friday, July 19, 2013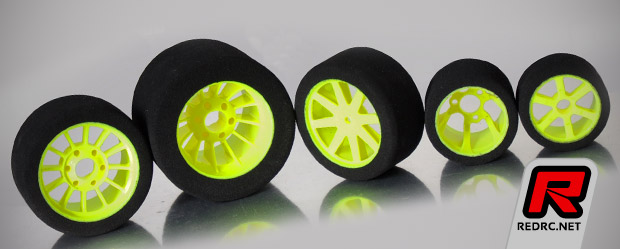 RB introduce their new SpeedLine foam tyre range for 1/12th, 1/10th and 1/8th cars. All rims are made using a special injection process to ensure optimal balancing and true running while the Japanese-made foam is checked, selected and matched in order to create the best possible quality. To create a reliable bonding between the rim and the foam RB keys all rims to make for a perfect surface. Available are six different 1/12th, twelve 1/10th and ten 1/8th compounds with the latter two also include a special 'Humido' compound for damp tracks. All wheels are made in Italy and are supplied in an air-tight chrome packaging to keep them fresh even if stored for a longer time.
Source: RB [rbproducts.com]
Wednesday, July 17, 2013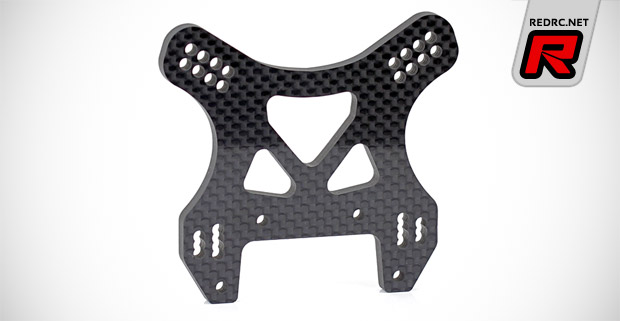 PSM Racing have produced new front and rear shock towers for the 1/8th RB-One R. The front shock tower is made from glossy 5mm Carbon Fiber, its pretty lightweight at only 21.5 grams and like the rear tower helps solve the problem of breaking the stock towers. The rear shock tower is made from glossy 4mm Carbon Fiber and weighs only 19.5 grams.
View the rear shock tower here
Monday, July 8, 2013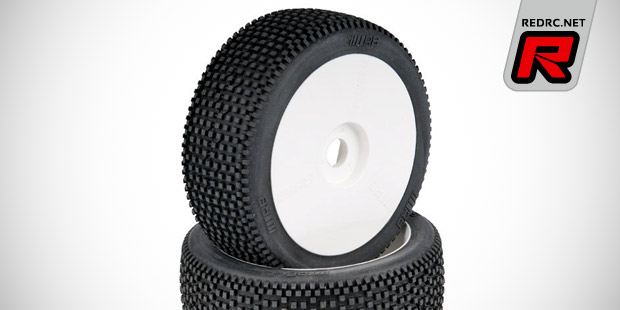 RB Products distributors RMV introduce the new RB Speedline Cyclone 1/8th buggy tyre. Available pre-glued to white disc rims and in medium, soft and super soft compound the low profile block tread tyre is designed for high speed tracks with a rutted and slippery surface. The low profile design allows to run softer compounds than normal without having to worry about extensive carcass wrapping.
Source: RMV [rmv-deutschland.de]
Friday, June 7, 2013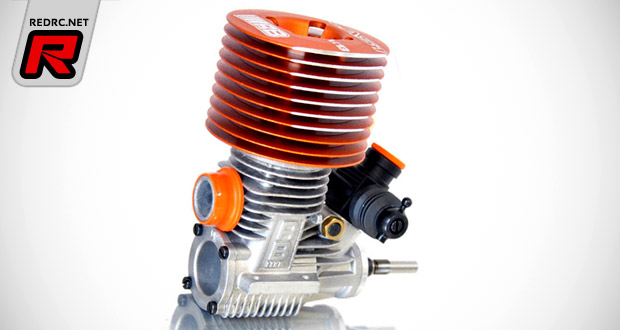 RB have released a another Limited Edition version of the Blast buggy engine called the V.13, an high quality engine at a great price. Made in Europe, the Blast is a long stroke engine that has got high level competition features such as turbo 14mm balanced and lightened crankshaft, competition lightweight and strong conrod and high speed main and front ball bearings. The liner features 5 ports with 2 by pass and MES (Multi Exhaust System), there is a turbo combustion chamber, a 9mm special buggy carburetor with 7mm restrictor and a big cooling head. The motor comes with orange dust protectors and is delivered with chrome stickers, instruction manual leaflet and exploded view sheet. Also available as part of a combo with the EFRA 2045 In-Line pipe/manifold set.
View more images of the engine here
Thursday, May 30, 2013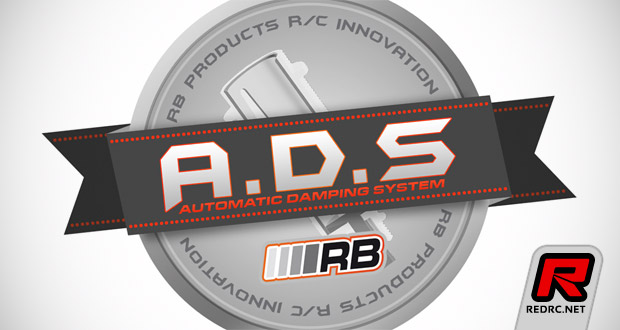 Developed in close collaboration with Italian company Fioroni for 2 years, RB have released a new innovative shock system which makes your shock absorber ultra progressive and with an automatic harder damping which has been the goal of racers for decades. Racers have tried pistons with balls, valves, conical holes, conical pistons, etc. but none ever seemed to work perfectly and also the construction into the small dimensions of an oil shock was also hard to make. So now there is the RB patented ADS (Automatic Damping System).
View more details and images here
Wednesday, May 22, 2013