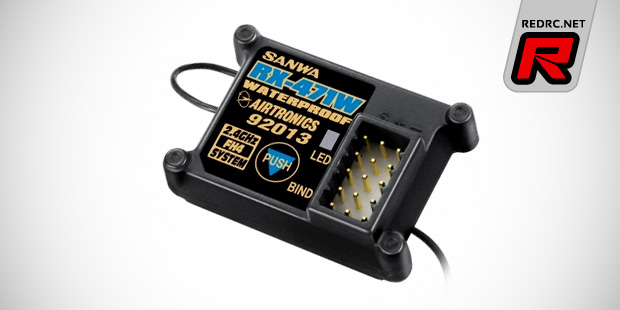 Available soon is Sanwa's RX-471W 4-channel 2.4GHz receiver. The IPX4 spec waterproof device is high-voltage compatible, it measures 30×23.3x14mm and weights in at around 10g. The receiver be used in FHSS4 and FHSS3 mode with M12, M11X, MT-4, MX-3X, Exzes Z and Gemini X radios and it also supports Sanwa's Super Response SSR mode.
Source: Sanwa [sanwa-denshi.com]
Wednesday, February 26, 2014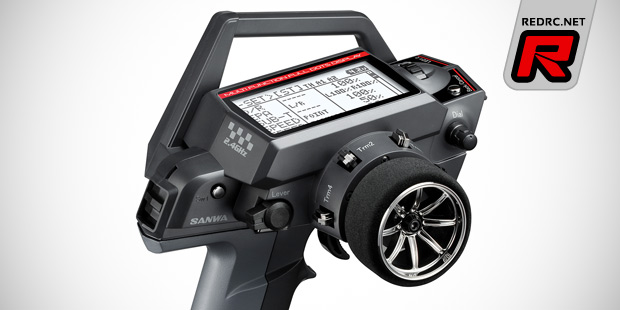 Sanwa introduce the MT-4S 2.4GHz radio system, the follow-up model of the popular MT-4 intermediate level transmitter. The latest incarnation offers a blue back-lit screen for improved visibility of all relevant parameters during usage and setup plus Sanwa's SSL technology allows to adjust the Super Vortex speed controller and SGS-01C gyro via the transmitter. When used in FH4T modulation the MT-4S now also is nearly as fast as Sanwa's current M12 top-of-the-foodchain radio while offering 18 model memory, telemetry functions and the usual array of mixes and servo setup options. The radio comes including a RX-472 receiver and will become available very shortly.
Click here to view the features and the radio in full
Wednesday, February 19, 2014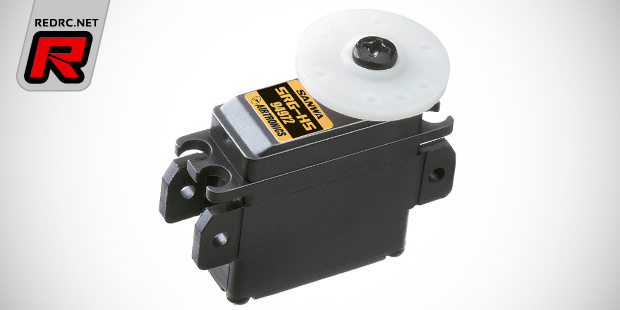 Coming soon from Sanwa is the SRG-HS micro servo for 1/12th scale pan cars. Designed especially for the use with 1S LiPo cells the servo offers a transit time of 0.11s for 40° and a torque of 3.7kg-cm. It is useable with Sanwa's SSR mode and features ball bearings, metal gears and moulded-on lugs for horizontal mounting.
Source: LRP [lrp.cc]
Tuesday, February 11, 2014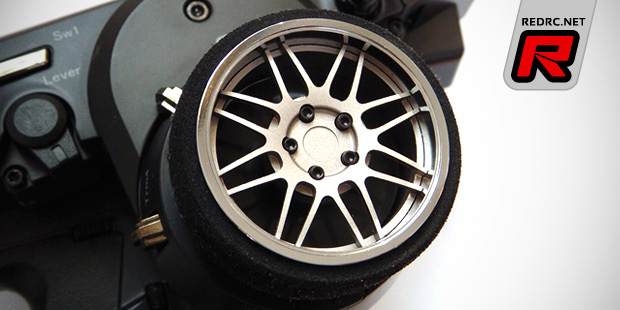 Hiro Seiko now have a steering wheel adapter for the Sanwa M12 transmitter available. Made to work with Hiro Seiko's line of optional steering wheels the adapter not only allows to personalise the radio but also to use the smaller diameter steering wheels for faster steering reactions.
Source: Hiro Seiko [hiro-seiko.com]
Thursday, January 23, 2014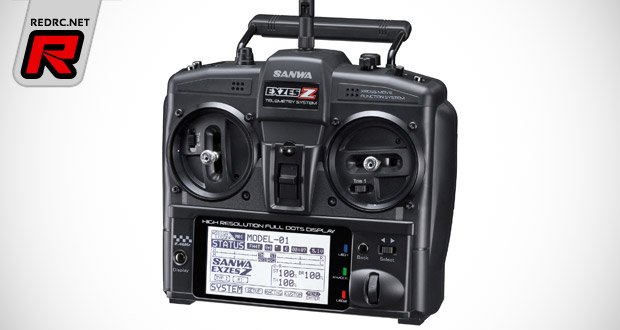 Sanwa have released the Exzes-Z, the stick version of the M12 and the successor to the popular Exzes-X. The new system claims to feature super high speed response with next to zero latency for the ultimate driving feel and also allows you to program the D/R settings to allow you to change trim or a curve in an instant to react to the changing conditions. The transmitter has also been made significantly lighter compared to its predecessor thanks to changes to the radio's internal structure. Finally, like the M12, the Exzes-Z allows you to integrate a telemetry function to record your throttle and steering inputs and with extra sensors to recorder the RPM, voltage, temperature and further inputs.
Saturday, October 19, 2013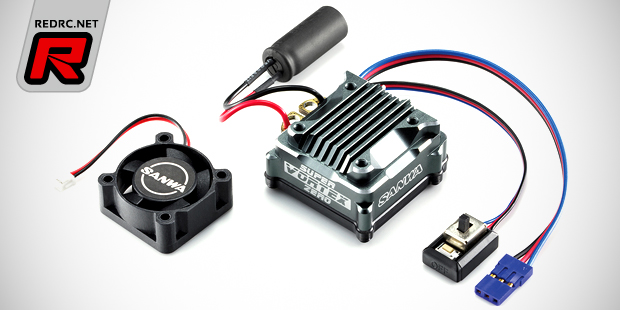 German Sanwa distributors LRP introduce the Super Vortex Zero brushless speed controller. The ESC features a futuristic case design with an integrated heatsink and add-on fan unit. It is 1S to 2S LiPo compatible, has a 4.5T motor limit, offers 8 power programs including a Zero Boost mode and can be programmed directly via the Sanwa M12 transmitter when coupled with a RX-472 receiver. The integrated telemetry system called Sanwa Synchronised Link allows to display the motor RPM, motor temperature and speedo temperature directly your transmitter's screen. Included with the controller comes a sensor wire, cooling fan and power wires.
Click here to view the specifications
Monday, July 29, 2013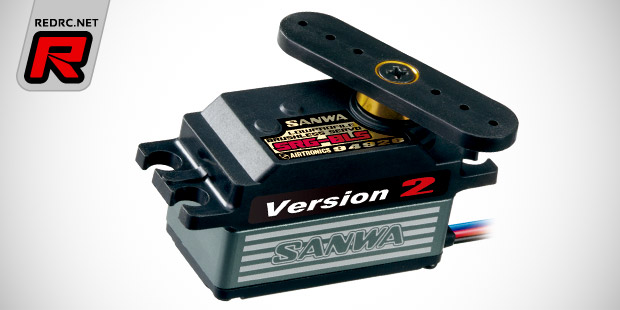 LRP introduce the SRG-BLS Version 2 low-profile 1/10th scale servo. The updated version of the well-known touring car steering servo sports a speed of 0.05s, a torque of 7.6kg-cm and is usable in Sanwa's SSR mode for ultra-fast steering reactions. The features list includes a brushless motor, ball bearings, metal gears and a heatsink middle case.
Source: LRP [lrp.cc]
Wednesday, July 3, 2013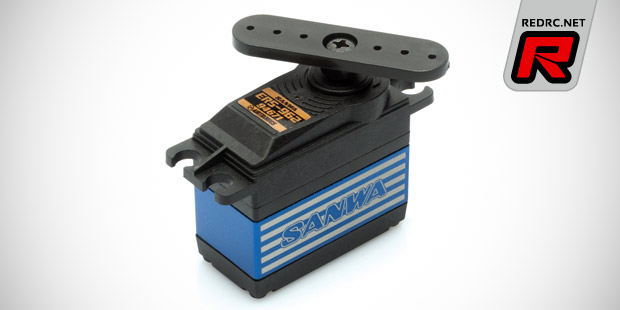 Following the Sanwa ERS-971 LRP introduce more servos made by the Japanese manufacturer. Available are also the ERS-961 (0.05s/12.3kg-cm) and ERS-951 (0.06s/11kg.cm) standard voltage digital servos and the ERS-962 (0.07s/25.3kg-cm) digital high voltage servo. The ERS-962 and ERS-961 offer coreless motors, dual ball bearings and tough metal gears. With the speed and torque the 962 sports it is ideal for the use in 1/8th on-road and off-road vehicles while the 961 is best used in electric cars, buggies and trucks. The 951 though is an economically priced high-performance general purpose offering. Last but not least come the 94835 (0.13s/8.9kg-cm) and 94846 (0.18s/10.8kg) digital budget line servos. The two five digit servos are ball raced, economically priced and ideal to replace the steering and throttle servos of RTR cars and trucks.
Click here to view the other new servos
Saturday, June 15, 2013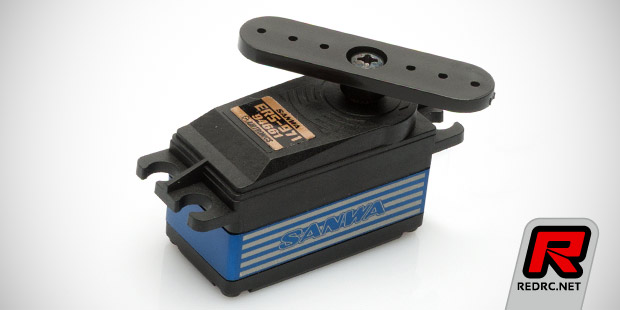 Sanwa have a new low-profile servo available in the form of the ERS-971. Offering a toque of 9.2kg-cm and a speed of 0.06s the servo is waterproof and ideal for 1/10th touring car and off-road applications. It features a coreless motor, metal gears, dual ball bearings and a blue anodised middle heatsink case.
Source: LRP [lrp.cc]
Friday, June 14, 2013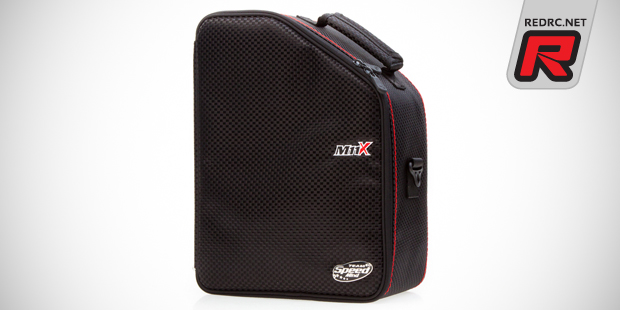 Speed Mind introduce five new 'V3.0′ transmitter bags for intermediate and competition level Airtronics/Sanwa and Futaba radios. They are made using a special fabric that resembles a carbon fibre surface and the bags sport protective inner foams that match with the transmitter's outlines. Several compartments make storing small parts and accessories easy. An inner pocket for the manual, outer handles and a stitched transmitter logo round up the package. Currently available are dedicated variants for the Airtronics/Sanwa M11X, M12 and MT-4, and the Futaba 4PK and 4PL.
Click here to view more photos
Wednesday, April 3, 2013