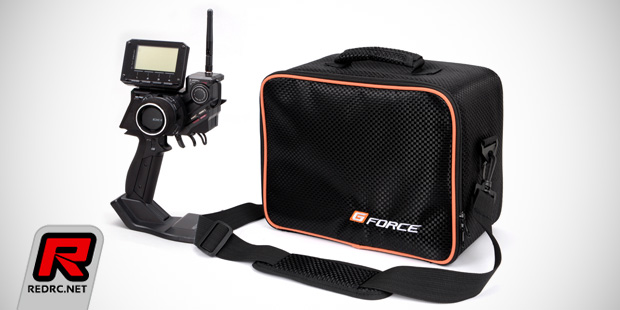 Japanese company GForce have introduced several transmitter bags with tailor-made inserts for a range of intermediate and high-end transmitters. The bags offer a carbon fibre look, orange welting, an adjustable shoulder strap and a stitched GForce logo while the inner foam takes the transmitter, receiver and transmitter batteries. The bag is available for the KO Propo EX1 KIY, Sanwa M12 and MT4, as well as the Futaba 4PLS.
Click here to view another photo
Friday, August 21, 2015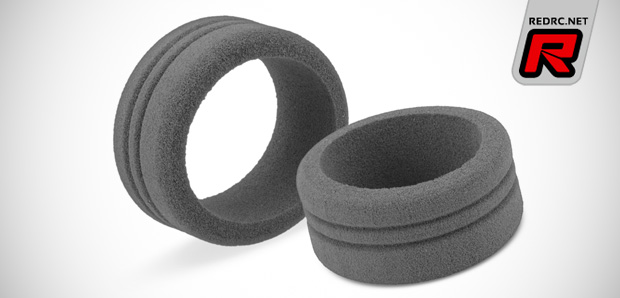 New from JConcepts comes the Dirt-Tech steering wheel foam grip. The durable, gray coloured material made famous as tyre inserts has now reached the all important steering wheel for radios. Specifically designed for the Sanwa/Airtronics M12, the Dirt-Tech steering grip has a convenient size which allows for use on multiple radios including Futaba, KO and Spektrum. The outer diameter has a neutral size which gives drivers great control regardless of hand gripping size. Justified toward the outside section, revolved cuts identify the wheel as being Dirt-Tech but also provide an additional feel. Orientate the grip in the opposite direction to place the revolved cuts just under the finger tips.
Click here to view another photo
Tuesday, April 14, 2015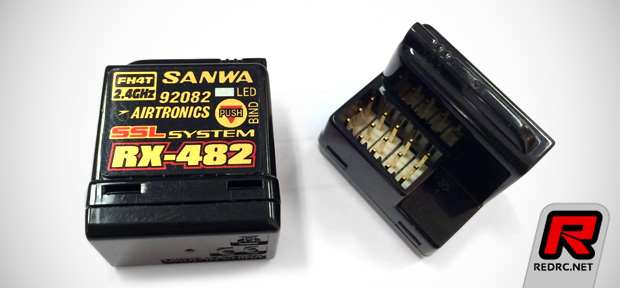 Sanwa soon have two new 2.4GHz receivers available that are of a new build-in antenna design. Doing away with the hassle associated with antenna routing or having the precious wire ripped off of the case during a run the RX-481 standard and RX-482 S.S.L. receiver are of a pretty unique design with a slightly smaller footprint than a RX-472 but a taller case that includes the build-in antenna. Both receivers will be compatible with the Sanwa M12, MT4S, MT-4 and Exzes-Z and they should be available soon. We bring you more information on the full specifications and features as soon as they become available.
Click here to view another photo
Friday, March 27, 2015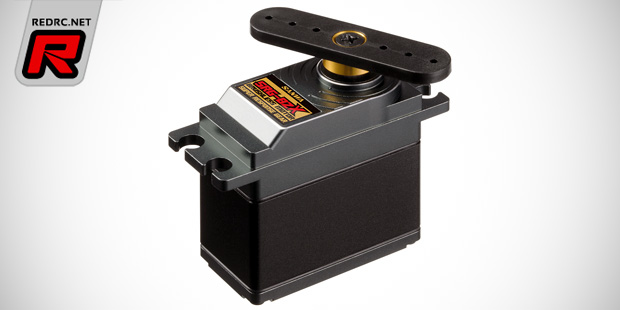 German Sanwa distributor LRP have released first information on the updated Sanwa SRG servo line and two new ERB servos. Starting with the SRG's, the SRG-BZX (0.06s/15kg.cm), the all-alloy case SRG-BZX Type-R (0.06s/15kg.cm), the SRG-BRS (0.05s/13kg-cm) and the SRG-BLS V2 (0.05s/7.6kg-cm) all build on the previous versions but they feature an updated case with detachable receiver wire for swift and easy servo swaps or receiver lead changes. As for the ERB range, coming soon is the ERB-861 (0.07s/23kg-cm) standard size and the ERB-871 (0.06s/9.4kg-cm) low-profile servo. Both feature powerful brushless motors, they are IPX4 waterproof, come with metal gears and the ERB-871 also sports an all-aluminium case for extra rigidity.
Click here to view more photos
Friday, January 30, 2015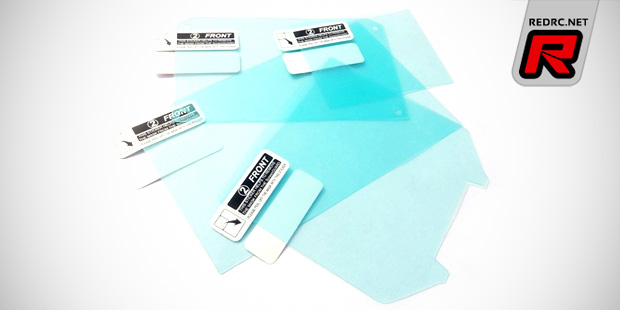 Hiro Seiko introduce transmitter screen protectors for a range of high-end transmitters. Made from a multi layer Japan-made material the protectors are ultra clear and they offer a hard-coat protection against scratches and fingerprints. The pre-cut sheets are available for the Futaba 4PX, KO Propo EX-1 KIY and Sanwa M12 with more transmitters to follow shortly.
Source: Hiro Seiko [hiro-seiko.com]
Tuesday, December 16, 2014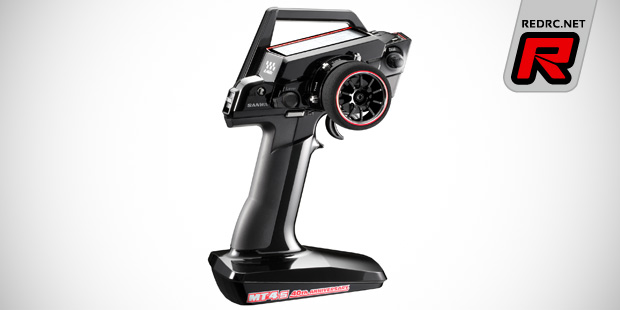 Following the 40th Anniversary limited edition M12 radio Sanwa soon also have the smaller MT-4S available in a special edition. Much like the M12 Anniversary edition the intermediate level MT-4S will sport a special piano lacquer design, an aluminium steering wheel as well as a set of 2.4GHz receivers including one RX-471 Dual-ID and one RX-472. The radio's features are unchanged from the standard MT-4S and include fast F.H.S.S-4 transmitting, telemetry, and compatibility to older-spec FH2 and FH3 receivers.
Source: Sanwa [sanwa-denshi.co.jp]
Wednesday, November 12, 2014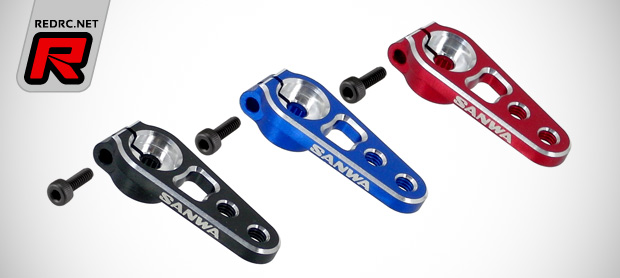 German Sanwa distributors LRP introduce 23T aluminium Servo arms in three different colours. Coming in anodised black, blue and red the arms offer improved rigidity and precision over standard plastic arms, they feature two threaded ball stud mounting holes and a clamping design to securely fit them to the output gear.
Source: LRP [lrp.cc]
Wednesday, November 12, 2014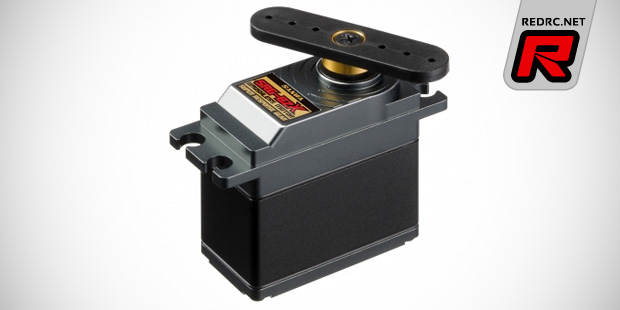 German Sanwa distributors LRP introduce the Sanwa SRG-BZX and SRG-BZX Type-R servos. Both digital servos offer a brushless motor, metal gears and a speed of up to 0.09s with a torque of 15kg-cm at 7.4V input. While the BZX comes with a middle aluminium heatsink section and a plastic upper case the BZX Type-R is an all-alloy type with upper aluminium case for even more durability in demanding applications such as 1/8th nitro buggies and trucks.
Click here to view the standard SRG-BZX servo
Friday, June 27, 2014