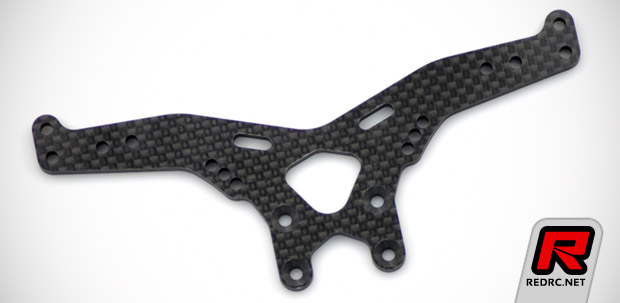 New for the 747, Serpent introduces lower front and rear carbon shock towers to be able to use the Serpent Super-Short shocks, which were originally made for the Eryx 411 TC car, and together help lower the car's center of gravity. The strong 3mm thick front shock tower has 3 options for shock angle with the middle and top used mostly and also has the center holes to mount the center front body mount. The 3mm thick rear low carbon shock tower also has 3 holes for shock angle, and features extra holes to mount the extra body support system with fine tuning options. The Serpent RCM Super-short shocks have the key advantage that you can use the same springs you already have.
View more images of the shock towers here
Wednesday, May 22, 2013 - add a comment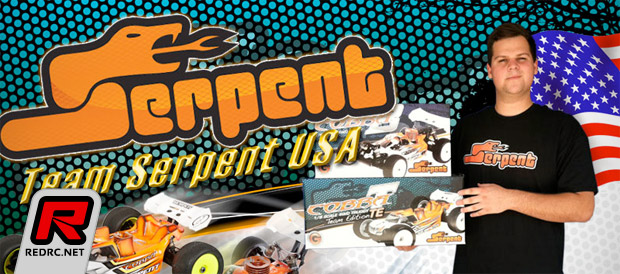 Serpent America has announced they have signed top US offroad driver Matt Schreffler to their team. Matt will be running the Cobra GP Buggy and Truggy, as well as the Spyder 1/10 2wd Buggy that will be introduced in July. The SoCal native will compete in this year's ROAR Nationals in Gas and electric as well as the IFMAR Worlds which take place in California in September. Matt had this to say:
I appreciate the opportunity that Serpent has given me and hope to have much success with Team Serpent. I would like to thank Joaquin Desoto and Paul Ciccarello of Serpent America for providing me with this opportunity and hope to prove successful in my new venture.
Source: Serpent [serpent.com]
Thursday, May 2, 2013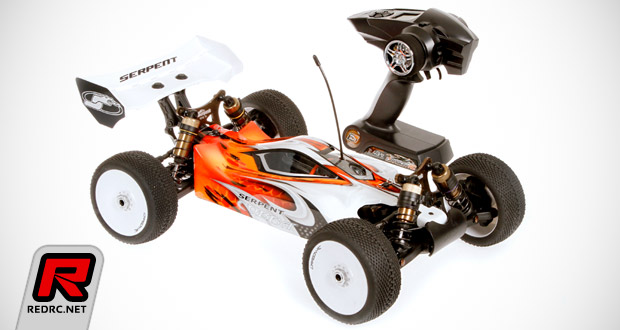 Serpent have announced the Cobra E-Buggy Ready To Race 1/8th buggy, which is Serpent's first entry into the Ready-to-race offroad category. The RTR version of the successful high end Serpent 1/8 Cobra E-Buggy it comes complete with DragonRC 2.4 radio with LCD screen, strong metal gear servo, brushless motor, waterproof speedo, pre-painted & precut body and pre-mounted offroad tyres The car is of course 4-wheel-drive and features 3 gear diffs, 16mm big bore shocks, aluminium shock towers & chassis, easy radio box, side guards / low C of G battery boxes and a large rear wing. This super durable buggy chassis is a great entry into the racing scene and a good price. Fully upgradable with parts and options from the high end race-version it is due to be released in the 2nd half of May.
View more images of the buggy here
Wednesday, May 1, 2013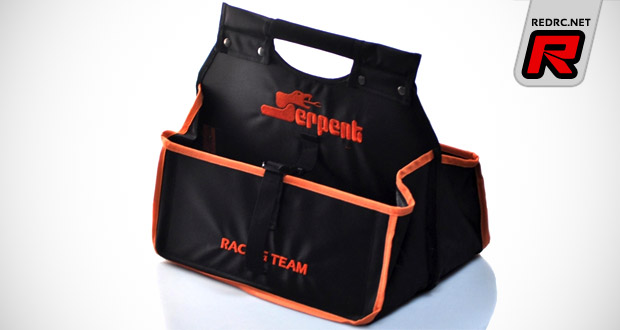 Serpent have released their own version of the popular pit-caddy. Produced in Serpent colors, with embroidered logos, there is lots of space for your tools, fuel, starter box, fuel bottle and gun, and whatever else you care to bring to the pitlane. Featuring a strong foam padded carrying handle and made from a strong nylon material, hard nylon inner plates give stability while strong belts hold it in shape. The whole unit folds together easily for simple transport.
Source: Serpent [serpent.com]
Friday, April 26, 2013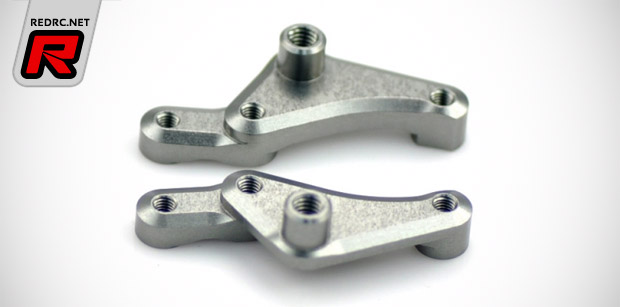 Serpent have released some more new optional parts for the Viper 977 1/8th scale. First up is the bracket stiffener/radioplate mount which has been machined from high quality aluminium replacing the standard nylon version. Two other aluminum option parts also released are the conrod style ballraced throttle/brake lever and the very stiff & strong servo saver bracket.
Thursday, April 25, 2013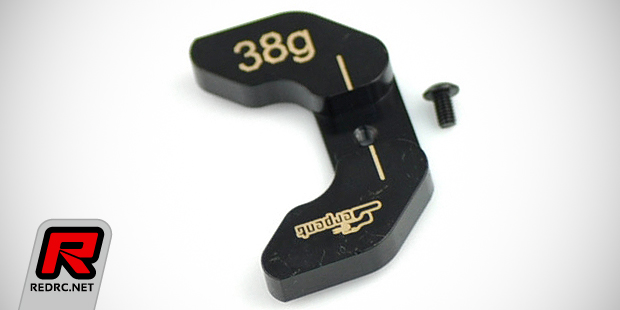 New from Serpent come several option parts for the S977 Viper 1/8th on-road car. Starting with a 38g bottom brass weight, the part is designed to fit into the pre-shaped chassis slots in order to alter the weight distribution of the car. One or more weights can be added and the weight itself comes black anodized and with its mass etched into the surface. Also new is a radio plate aluminium bracket that makes for a more rigid centre of the chassis. The CNC-machined part comes grey anodized to match the remainder of the chassis. Also new are eccentric short body posts that allow to relocate the body a couple of millimeters back and forth in order to adjust the overall aerodynamics and weight distribution.
Click here to view the other new parts
Tuesday, April 23, 2013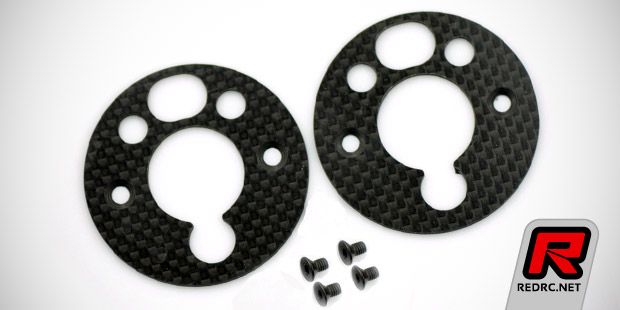 Serpent introduce new carbon fibre option parts for their recently released S977 1/8th on-road car. Available now are front and rear inner rim covers, a transponder mount, steering block levers and shock extension brackets. Starting with the rim covers the parts are designed to attach directly to the front and rear hubs and improve aerodynamics in order to create more steering and better highspeed stability. The parts are a direct fit, come with all needed hardware and are sold as separate front and rear sets. The second new part is a Mylaps transponder mount that attaches in the steering servo area for easy maintenance while offering added security at the same time. The carbon steering block levers are a direct replacement for the kit's alloy parts, look cool and offer a slightly lower weight to reduce unsprung masses. Last but not least come carbon front and rear shock extension brackets. They are a direct replacement for the standard alloy items, are of a lower weight and come as separate front and rear sets.
Click here to view the other new parts
Thursday, April 18, 2013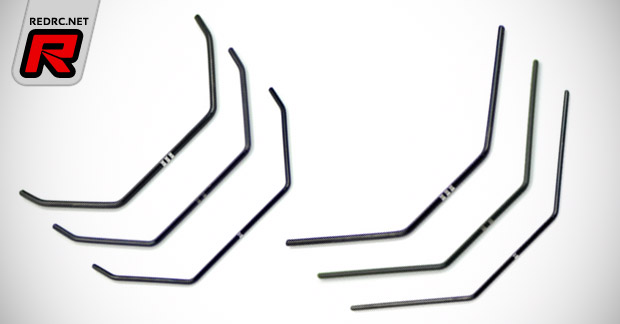 Serpent now offers 3 types of anti-roll bars for the front and 3 for the rear of the 977 Viper. The medium one is standard in the kit, while the soft and hard one are optional. Made from top quality spring steel wire they feature easy to read markings. Available now.
Source: Serpent [serpent.com]
Monday, April 15, 2013