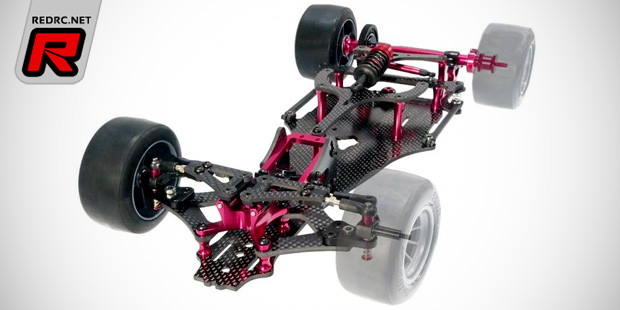 T.O.P. Racing have first images of their forthcoming Rebel F1X formula pan car available. No detailed features are known yet but looking at the preview images the car is based on a class-standard carbon fibre chassis with link-type rear suspension. The chassis seems to allow the use of inline or transversally mounted shorty LiPo packs and it sports an adjustable low-profile servo mount whose mounting angle can be altered using several mounting points for the aluminium mount. Up front the car features fixed lower A-arms with the upper arms being attached to the front aluminium bulkhead using pivot joints. Both the upper and lower arms are made of carbon fibre sheet material that use composite adapters to mount the steering knuckles to. More information and images should become available in time for the release.
Click here to view more photos
Friday, July 17, 2015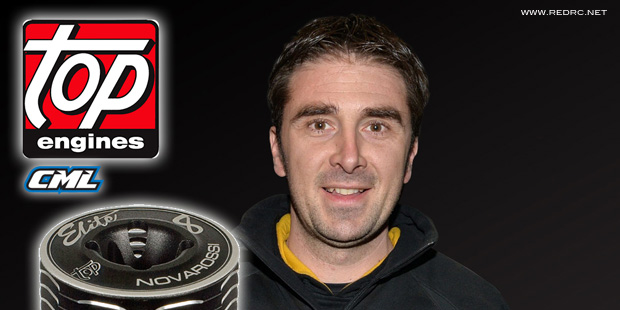 CML Distribution, CML France and Novarossi have announced that former French Champion and European Finalist Jerome Sartel has chosen to use TOP Elite engines as his power for the 2015 1/8th nitro off-road season. Being free to select any engine for his TLR 8ight chassis, Jerome was in an enviable position to test and research a number of motors before committing to a final manufacturer. After extensive testing Jerome felt that TOP Elite engines were the perfect partner, and the ideal power package to allow him get the best performance from his 8ight buggy and truggy platforms.
Source: CML Distribution [cmldistribution.co.uk]
Thursday, April 16, 2015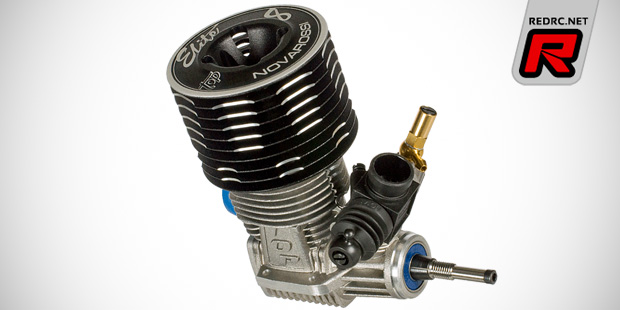 New from Novarossi comes the 2015 Elite range of TOP engines for off-road and on-road applications. Starting with the top-of-the-foodchain Elite 8 Off Road, the engine is of a long stroke design and features an 8-port sleeve. Coming with a turbo glowplug combustion camber insert and 14mm turbo crankshaft the engine is available with standard steel or high-quality ceramic ball bearings.
Click here to continue reading
Friday, February 13, 2015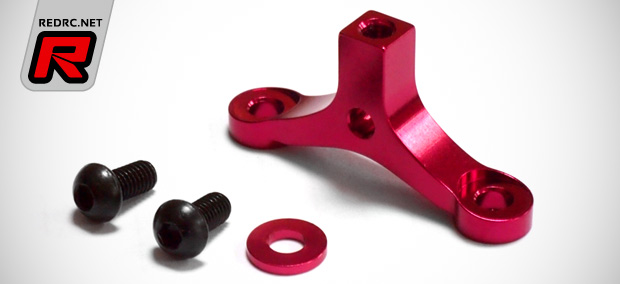 T.O.P. introduce this optional steering post mount for the Sabre S4 touring car kit. Machined from aluminium and coming red anodised the part mounts atop the steering bellcranks and allows to stiffen the front end of the chassis by coupling the mount and the top deck. Included comes mounting hardware and a spacer that places between the Y-shaped mount and the top deck.
Click here to view the part in place
Friday, October 31, 2014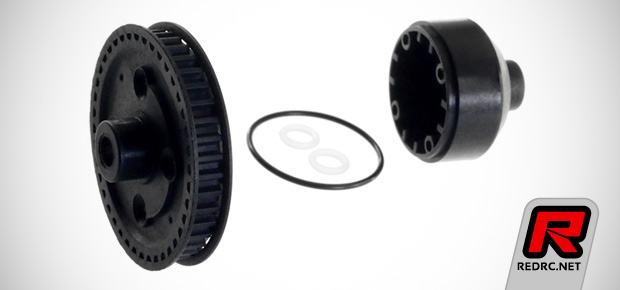 New from T.O.P. Racing and made for the Sabre S4 touring car is an improved gear differential housing set. Design changes and new O-rings for the outdrives and pulley minimise oil-leakage and increase the efficiency of the diff.
Source: T.O.P. [top-racing.jp]
Wednesday, October 29, 2014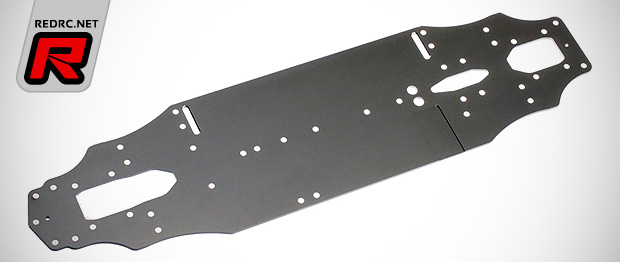 New from T.O.P. Racing comes an aluminium main chassis plate for the Sabre S4 touring car. Designed specifically for very high traction track surfaces, such as carpet, the additional stiffness compared to the standard carbon fibre chassis gives the car more stability and steering response. The chassis come anodised in gun metal colour and it is a direct replacement for the kit part.
Source: T.O.P. [top-racing.jp]
Tuesday, October 21, 2014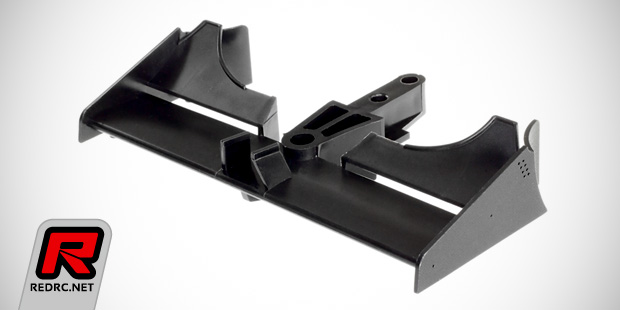 T.O.P. Racing have new front and rear wings for formula 1 cars available. They resemble the "low nose, high rear wing" appearance of 1990's F1 cars and are made from durable material. The wings are usable on the T.O.P. Rebel R-F01 as well as Tamiya-standard F1 kits and they come in black or white colour.
Click here to view the other new parts
Monday, June 30, 2014

New from T.O.P. Racing come offset split suspension mounts for the Sabre S4 touring car. Machined from high-quality aluminium and coming red anodised the parts sport white markings for easy identification and they allow for added suspension width and toe adjustment options both on the front and the rear of the car.
Source: T.O.P. [top-racing.jp]
Tuesday, June 17, 2014