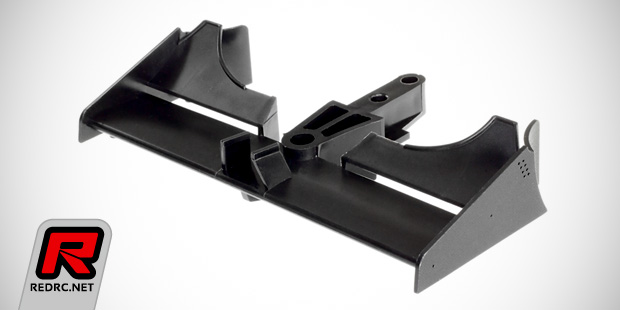 T.O.P. Racing have new front and rear wings for formula 1 cars available. They resemble the "low nose, high rear wing" appearance of 1990's F1 cars and are made from durable material. The wings are usable on the T.O.P. Rebel R-F01 as well as Tamiya-standard F1 kits and they come in black or white colour.
Click here to view the other new parts
Monday, June 30, 2014

New from T.O.P. Racing come offset split suspension mounts for the Sabre S4 touring car. Machined from high-quality aluminium and coming red anodised the parts sport white markings for easy identification and they allow for added suspension width and toe adjustment options both on the front and the rear of the car.
Source: T.O.P. [top-racing.jp]
Tuesday, June 17, 2014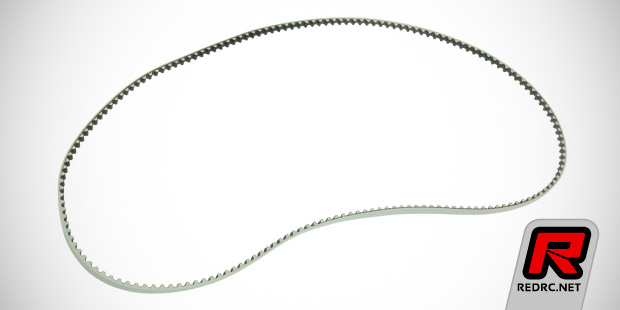 T.O.P. Racing have new low-friction drivetrain belts for the Sabre S4 available. The white colour front and rear belts are made from a special material that minimises friction and frees up the drivetrain for added efficiency, better acceleration and increased top speed.
Click here to view another photo
Saturday, April 19, 2014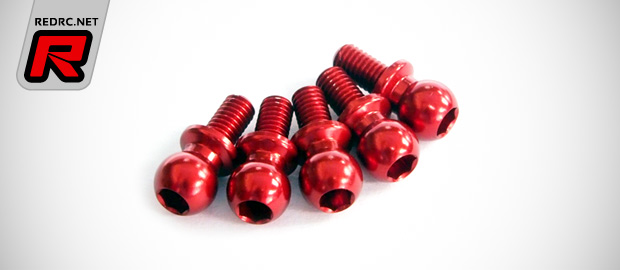 T.O.P. Racing have developed new high precision 5.3mm 7075-T6 aluminium ball studs for the company's on-road line of vehicles such as the Photon, Sabre and the mini touring car series. The red anodised alloy ball studs are light yet strong and come as 5mm and 8mm long variant to replace the original steel ball studs while the inner hex allows for swift and easy wrenching.
Click here to view the 8mm variant
Thursday, April 10, 2014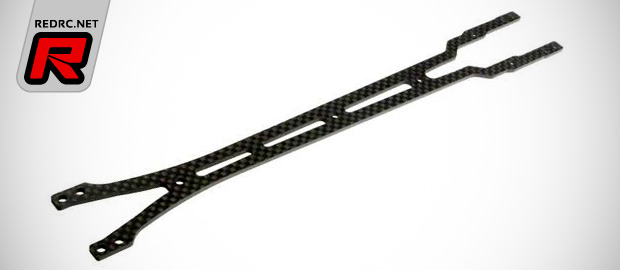 Successfully tested during the 2014 TITC race and available now is T.O.P. Racing's soft carbon fibre upper deck for the Sabre S4 touring car. The optional top deck makes for an overall softer chassis setup and is helpful especially in high speed and high traction conditions.
Source: T.O.P. [top-racing.jp]
Wednesday, March 26, 2014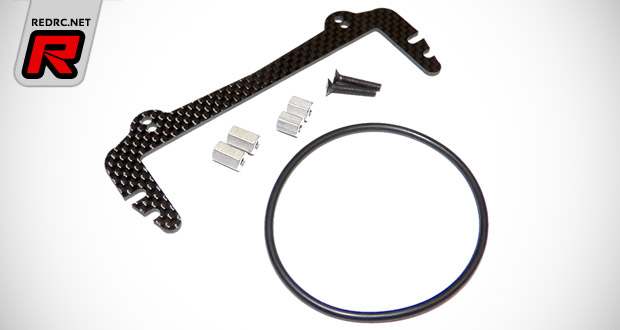 New for the Top Racing Rebel 12 from Diggity Designs is this 2mm carbon fibre o-ring battery holder. This holder allows the racer to use an o-ring to hold the battery in place, replacing the need for tape. The holder floats on its own plain and does not tweak the chassis or side spring plate and two possible positions can be used. The set includes holder, hardware and o-ring.
View an image of the mounted holder here
Saturday, January 18, 2014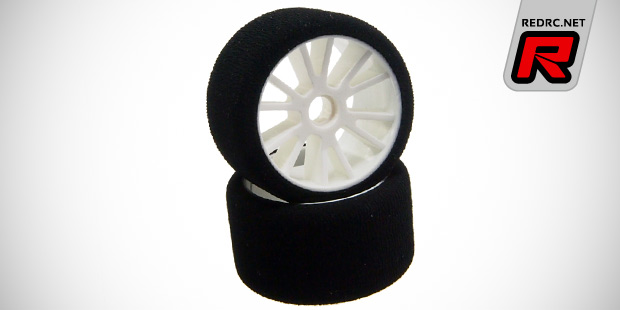 Solaris have a new line of pre-mounted foam tyres for 1/12th scale racing available. The base is a redesigned rim made from selected materials to ensure an optimum base for the foam to rest on. Available are five front tyres from 30 up to 40 shore hardness while the five different rear tyres come in 25 up to 37 shore all of which are suitable for both carpet and asphalt racing.
Click here to view the rear pre-mounts
Wednesday, December 18, 2013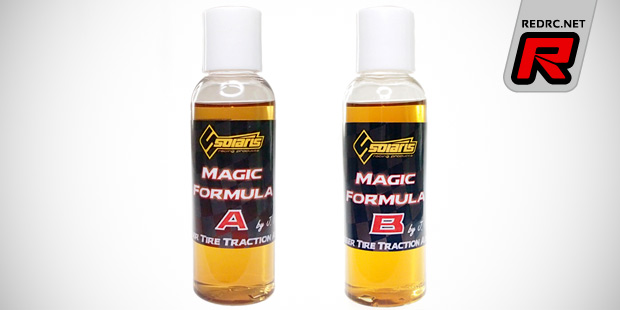 New from Solaris come two rubber tyre additives in the form of Magic Formula A and B. Starting with Magic Formula A, the tyre sauce contains ingredients that are activated by heat making it ideal for medium to high track temperatures and medium to high grip conditions. Using the additive improves traction over a long period of time and it also acts as a tyre conditioner as it prolongs the life time of the rubber and prevents surface graining. Designed for lower track temperatures and indoor asphalt and carpet racing is Magic Formula B. Sharing some of the characteristics of the "A" additive, "B" is better suited for lower temperatures. It also is easier to work with and gives more initial grip. Both chemicals are very economical to use as it needs only 2 to 4 drops per tyre to prepare the rubber.
Source: T.O.P. [top-racing.jp]
Thursday, October 17, 2013