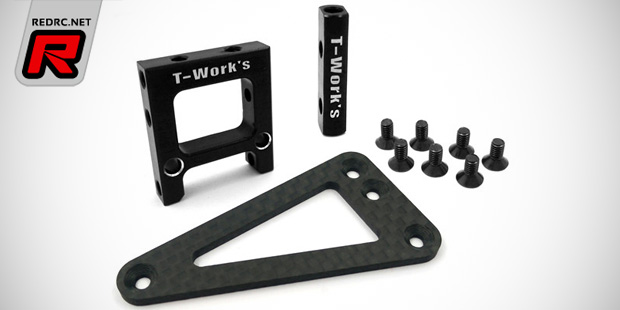 T-Works have a new floating steering servo mount for the Xray XB4'15 buggy available. Doing away with the need to run the standard parts that connect the servo with both the chassis and the side pod the mount makes for a more equal left-to-right chassis flex as it utilises the "floating", centre-mounted design most of today's touring cars use. Included in the set comes an aluminium centre mount, an outer aluminium post and a sturdy carbon fibre upper plate.
Click here to view more photos
Tuesday, June 30, 2015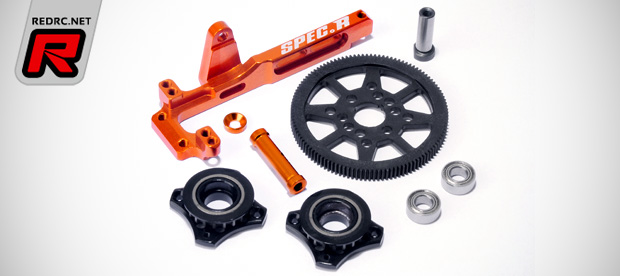 New from Spec-R and made for the Xray T4-15 is the version 2 one-piece motor mount set. Making use of a redesigned motor and layshaft mount the set allows for a more equal left-to-right flex of the chassis and also more overall flex if needed as it connects to the upper deck using a single chassis post. Included comes an orange anodised motor and layshaft mount with ARS mounting points, a 64dp spur gear, alloy pulley, ball races and more.
Source: Spec-R [spec-r.com]
Monday, June 29, 2015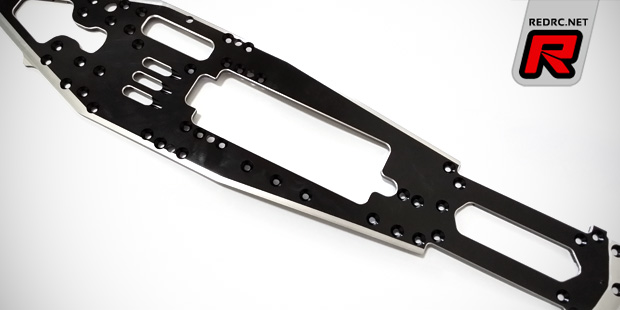 Coming from CSO and made for the Xray NT1 2015 is a hard-coated aluminium main chassis. Cut from high-quality 3mm material and coming black anodised and with silver chamfered edges the chassis is a direct replacement for the stock plate and as a special feature it sports three angled channels underneath the engine section to allow for improved crankcase cooling.
Click here to view more photos
Saturday, June 27, 2015
Xray have introduced the new extra strong ECS double joint driveshafts for the T4 line of touring cars. Being of a reinforced design compared to the standard ECS shafts the ES version offers improved durability, making them especially useful in modified classes. Generally dual joint driveshafts reduce wheel chatter at high steering angles with the ECS ES items being available in a 50mm and 52mm variant.
Source: Xray [teamxray.com]
Thursday, June 18, 2015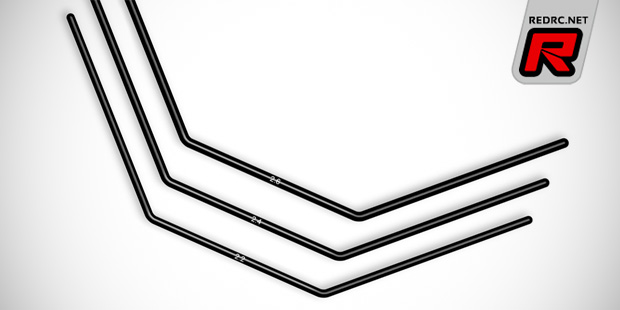 Xray have new optional rear anti-roll bars for the NT1'15 200mm nitro on-road car available. To the standard 2.0mm variant add harder 2.2mm, 2.4mm and 2.6mm wires that help to fine-tune the roll characteristics of the car. The black wires come laser-etched for easy identification.
Source: Xray [teamxray.com]
Tuesday, June 16, 2015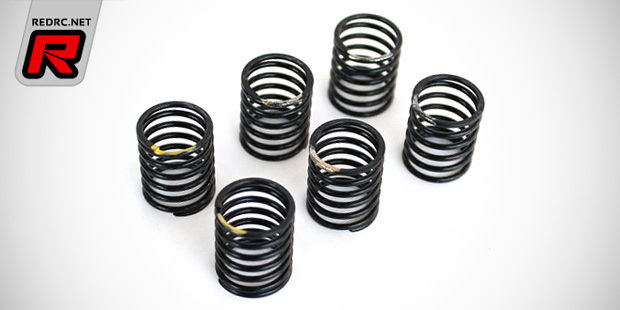 Coming from Reflex Racing and made for a range of touring cars including the Xray T4 are several shock spring sets. First up is the 20mm Progressive Spring set for the Xray T4. Progressive springs generate more traction than linear springs due to the dynamic of the compression of the spring. Early in the compression, when the spring needs to be soft to provide bite, they are softer and later in the roll, they stiffen up to provide more exit and on power traction and steering. The set comprises of three different rates of Yellow 13.0-14.0 lb/in, Gold 14.0-15.0 lb/in and Silver 15.0-16.0 lb/in.
Click here to continue reading
Thursday, June 11, 2015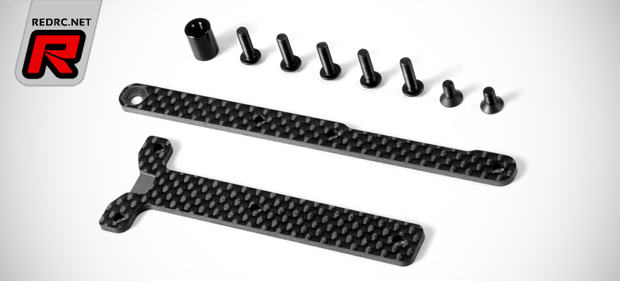 Xray have introduced two new graphite chassis brace sets for the XB4 off-road buggy. Available for shorty and saddle pack battery configurations the sets allow to run the buggy without the upper deck for a wider range of chassis flex settings. The graphite parts are designed to attach to the lower composite chassis braces and by using more or less mounting screws the flex characteristics can be further fine-tuned. Both the shorty and saddle pack configuration sets are available separately and they include all needed mounting hardware.
Click here to view more photos
Monday, June 8, 2015

Xray have announced the signing of young and talented Jarno Pijpers to their Junior racing team. The 14-year Dutch racer has so far shown an exceptional talent in off-road racing and he will be racing the full line of Xray off-road cars in his upcoming campaign including the XB8, XB8E, XB4, and XB2. This is what Jarno has to say:
I am very pleased to be given this unmatched opportunity to join the junior Xray team and to represent the greatest RC car company. To be part of this team has been my dream since I started racing few years ago and it was Xray that was my first car. I am honored and also fully motivated to work as much as possible to improve my racing results. Thank you Xray for your trust in me.
Source: Xray [teamxray.com]
Wednesday, June 3, 2015