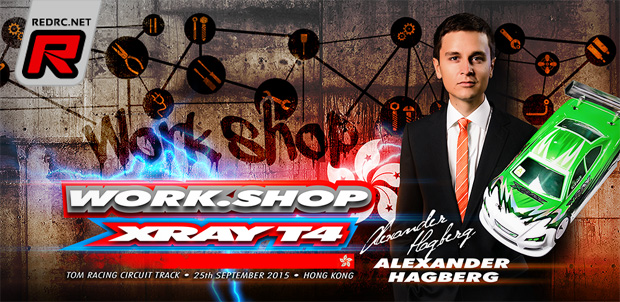 The Xray Work.Shop Hong Kong will take place on the 25th of September at the Tom Racing Circuit in Yuen Long, Hong Kong. The workshop will focus on the Xray T4 touring car and it is run by newly crowned European Champion Alexander Hagberg who will give personal assistance and setup advise. Participation is for free and you can find more information here.
Tuesday, September 1, 2015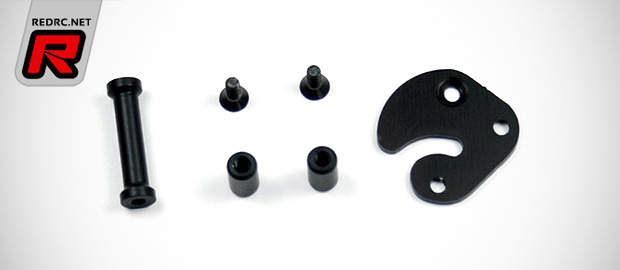 Italian company Mon-Tech have a new battery mount for Xray's X1 formula car available. The LiPo Stop does away with the need to use mounting tape to securely hold the battery in the car as the C-shaped aluminium hold down plate puts enough pressure on the battery to keep it in the chassis even when the going gets rough. The mount, that supports both a longitudinal and transversal battery position, attaches to the existing battery plate and included in the set comes the plate, one long and two short aluminium posts as well as mounting hardware.
Click here to view more photos
Saturday, August 29, 2015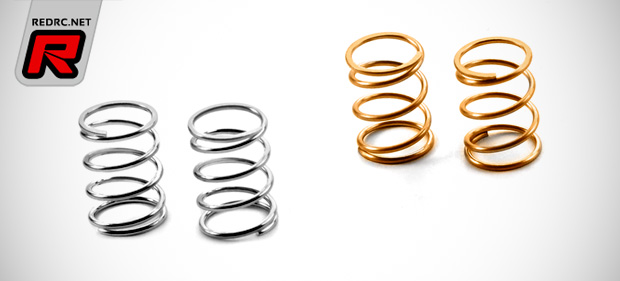 New from Xray come two medium hardness side spring sets for the company's X1, X12 and X10 pan cars. They are of a straight-type design for improved consistency and smoother operation compared to conical springs and are available in a softer C=1.5 and harder C=1.8 variant with both marking the Xray's hardest side springs so far. The colour-coded springs come in sets of two.
Source: Xray [teamxray.com]
Monday, August 24, 2015
Coming from Xray and made for the T4 line of touring cars is a 0 degree aluminium castor hub. The part fits the front as well as ARS converted rear ends and it is designed to improve durability and rigidity. The orange anodised hub can be used both on the left and right hand side and it comes including nylon kingpin bushings.
Source: Xray [teamxray.com]
Friday, August 21, 2015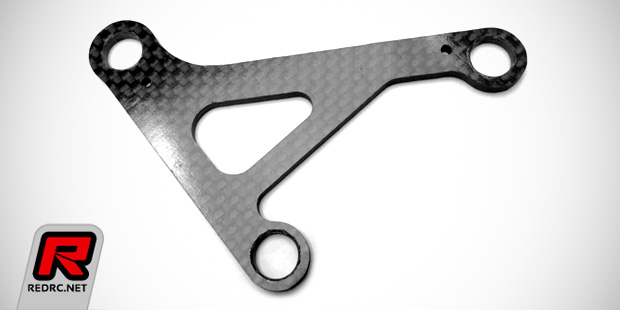 Xtreme Racing have new carbon fibre option parts for the Xray X1 and Team Associated RC8B3 available. First up are carbon fibre upper arms for the X1. Cut from 2.5mm quasi 3K weave material the arms are available with or without an additional support brace that will make for improved durability. Also new is a 2.5mm connecting brace for the front suspension parts of Xray's formula chassis. Last but not least and made for Team Associated's RC8B3 buggy are 5mm front and 4mm rear shock towers. The parts are direct replacements for the stock shock towers.
Click here to view the other new parts
Friday, August 21, 2015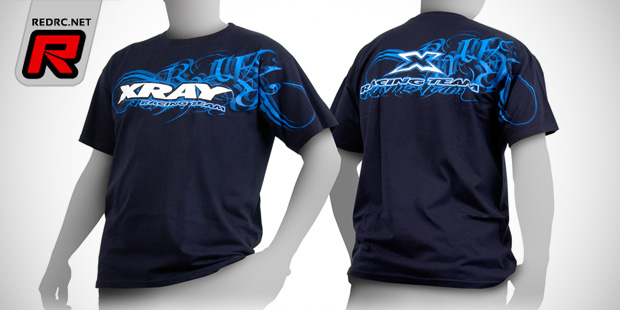 Xray's Team T-shirt is now available in the two additional sizes of 3XL and 4XL. Made from dark blue and breathable fabric the shirt sports Xray logos and graphics on the front and the back and it is now available in a total of six sizes.
Source: Xray [teamxray.com]
Thursday, August 20, 2015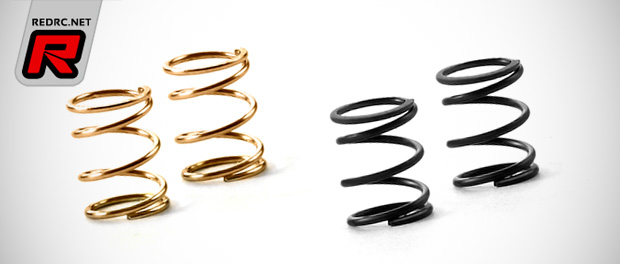 New from Xray and made for the X1, X10 and X12 pan cars are two additional sets of front springs. Coming as soft C=2.5 and ultra soft C=1.5 variant they add to the already existing C=2.0 and C=3.0 soft springs for a wider range of adjustments. The colour-coded springs come in sets of two and they fit Xray's 1/10th and 1/12th vehicles as well as many other cars.
Source: Xray [teamxray.com]
Wednesday, August 19, 2015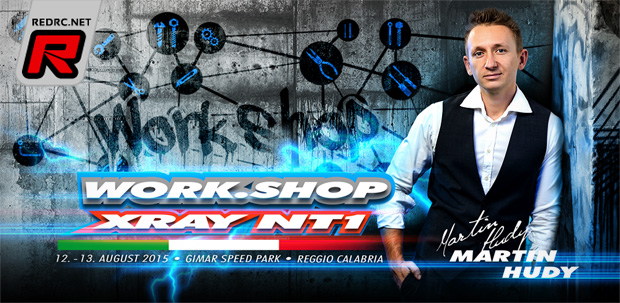 Xray will hold a dedicated Work.Shop for NT1 owners from the 11th to 12th of August at the Gimar Speed Park in Reggio Calabria. The workshop will focus on Xray's 1/10th scale nitro on-road car and it is held by Xray's own Martin Hudy who will be track side to help drivers making their car setups perfect. Participation is for free and more information can be found here.
Source: Xray [teamxray.com]
Wednesday, August 5, 2015