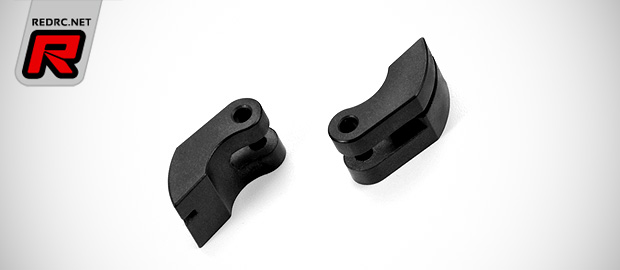 Xray release new graphite clutch shoes for their 1/8th nitro off-road clutches. They are made of a specially formulated composite material to ensure a long life due to less slip, which additionally increases the life of the aluminium clutch shoes if you choose to run these. The 2-piece set helps to fine-tune the clutch engagement as two alloy and one graphite shoe make for a smoother clutch action over an all-alloy clutch whereas one alloy and two graphite shoes give an even smoother engagement.
Source: Xray [teamxray.com]
Friday, December 19, 2014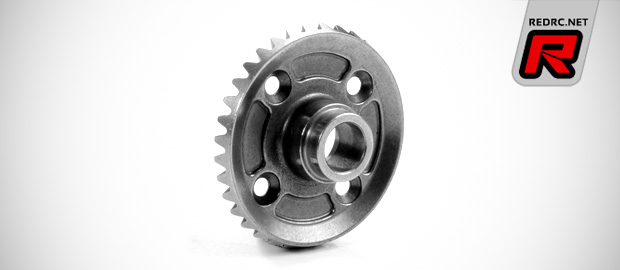 Xray introduce new steel differential and drive gears for the XB4 line of buggies. Both the 35T diff and the 14T drive gear are of a hardened steel construction to improve durability and to offer increased lifespan. The additional weight compared to standard composite gears also improves drivability on high-grip surfaces. The gears are available separately.
Click here to view the drive gear
Thursday, December 18, 2014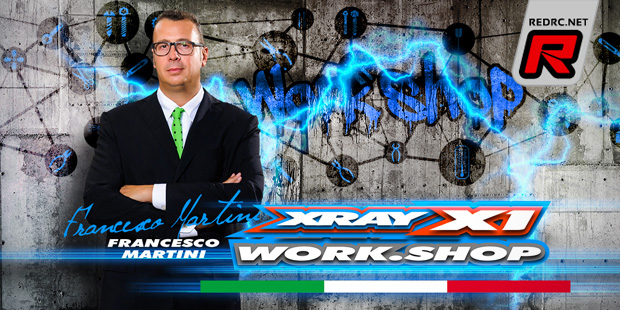 After the success of the first ever Xray Work.Shop the second instalment will be held this coming weekend, the 19th to 21st of December, at the Minispeedway in Remedello at Angiolino in Italy. Organised by multiple Italian Champion Francesco Martini participants will learn on how to setup the Xray X1 and T4. Francesco was the part of the X1 development team so you have the best chance to learn all the finest X1 building and setup tricks directly from the designer. The schedule sees a build workshop on Friday, practice sessions and a tips 'n tricks part on Saturday and a fun race on Sunday.
Source: Xray [teamxray.com]
Wednesday, December 17, 2014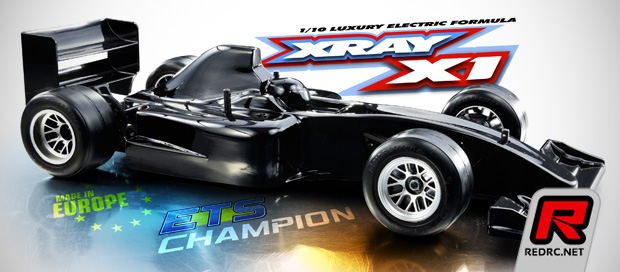 Following our exclusive making off story featuring Xray's new X1 formula car we now have all details available about the company's first formula pan car kit. Developed by Martin Hudy in cooperation with Francesco Martini and Jan Ratheisky, with the latter winning the 2014 ETS Formula class title using the prototype car, the vehicle is based on a super narrow 2.5mm carbon fibre chassis with optimised torsional flex to make for highest possible corner speeds and maximised traction.
Click here to continue reading
Tuesday, December 16, 2014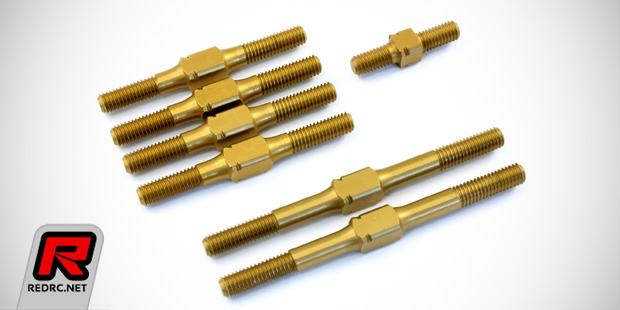 Radtec RC have new hard-coated aluminium turnbuckles available. Coming as complete kits for the Tamiya TRF/VBC D07, Yokomo BD7 and Xray T4 a set of six turnbuckles weighs in at only 5g and they are also available as pairs in lengths of 16mm, 26mm, 30mm 39mm and 42mm.
Click here to view the Yokomo and Xray sets
Tuesday, December 16, 2014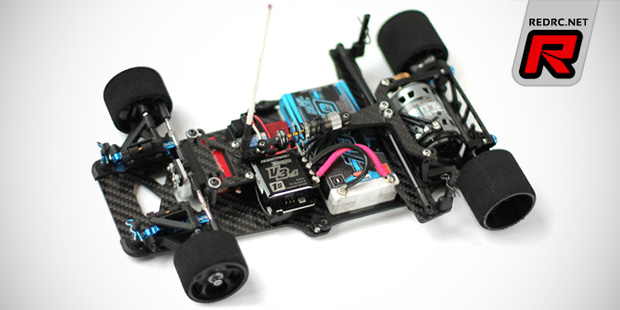 Reflex Racing introduce the RDS RR 1/12th scale kit. Designed and developed in house at Reflex Racing the kit has several innovative features such as an integrated uni-mount shock/servo/antenna mount, and an adjustable wheelbase motor pod to make the car the most adjustable and versatile 12th scale in the market today. The car is also compatible with Xray or Team Associated side links, as well as Xray or Team Associated damper tubes.
Click here to continue reading
Monday, December 15, 2014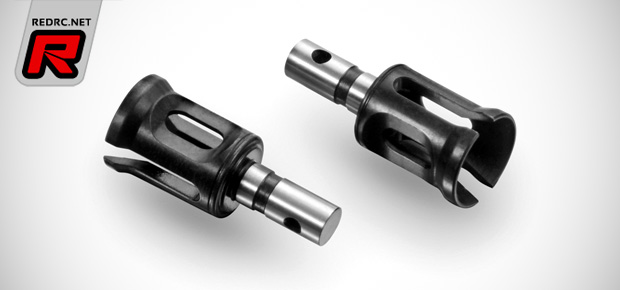 Made for the XB8 and XB8E equipped with the Active Diff gear differential are new lightweight outdrives from Xray. Made from Hudy spring steel the parts are lightened to reduce their overall weight compared to the standard outdrives and they come with a hardened surfaces to maximise durability. Final precision hand-grinding ensures tight tolerances and an ultra-smooth fit in the diff body and gear.
Source: Xray [teamxray.com]
Friday, December 12, 2014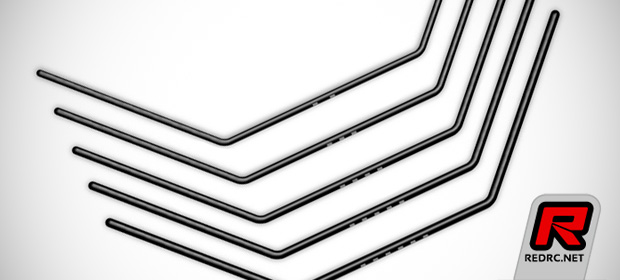 Xray now have a full range of anti-roll bar wires for the T4'15 electric touring car kit available. With the introduction of a new, ball-raced mounting system as it is standard on the '15 spec car, updated anti-roll bar wires are needed in order to extract the maximum performance from the suspension. Beside the standard 1.4mm and 1.3mm wires that come with the kit there are also 1.2mm to 1.6mm front and 1.1mm to 1.6mm rear anti-roll bars available that help to fine-tune chassis roll according to the track conditions.
Source: Xray [teamxray.com]
Monday, December 8, 2014