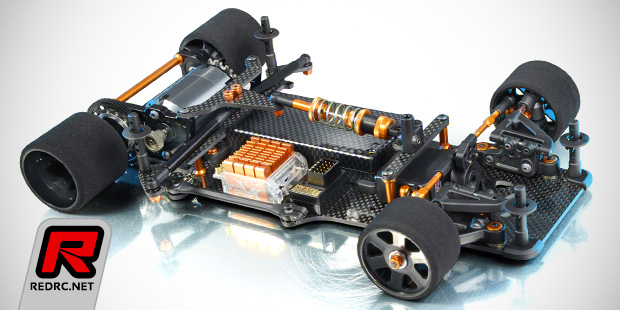 Xray introduce the latest incarnation of their EFRA Euros winning X12 1/12th pan car platform, the X12'15. Not being a totally new car but a subtle refinement, the kit features several performance enhancing details beside orange coloured aluminium parts to match the company's current colour scheme. The car builds on a redesigned carbon fibre chassis that is 3mm narrower while smaller cut-outs in the front optimise the steering characteristics. Along with the new chassis design goes a narrower rear pod and a new centre shock assembly that allows to run a long shock, using an adapter tube or short shock for better bump track handling and on-power traction or improved steering response and quicker direction changes. Part of the suspension package is also a new 1-hole piston for improved on-power steering and new orange anodised aluminium parts.
Click here to continue reading
Thursday, August 28, 2014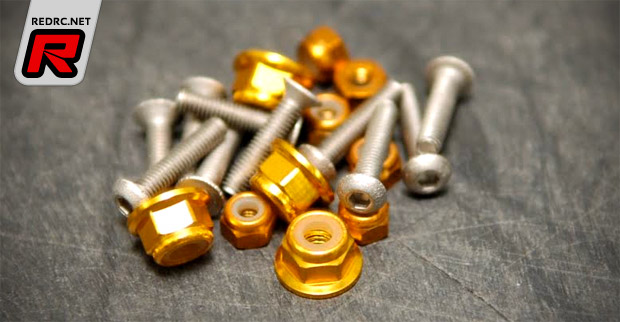 ST Racing Concepts Titanium screws and Anodized light weight aluminium lock-nut weight reduction kits are now available for the Xray XB4 series 2WD and 4WD buggies and T4 touring car. The titanium screws are about half the weight of their steel counterparts while the aluminium lock-nuts are less than half the weight of the steel one, combined for approximately 50g of weight reduction for these Xray machines. The aluminium lock-nuts are also available in orange to match the color of original Xray factory option parts.
Source: STRC [teamstrc.com]
Friday, August 22, 2014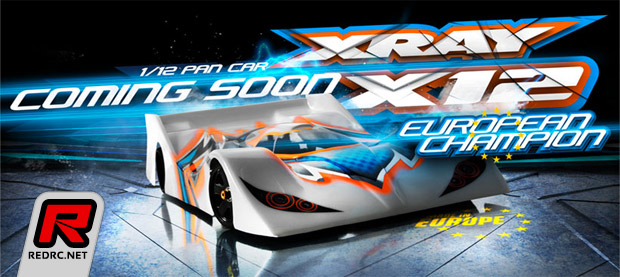 Xray have announced that they will release the 2015 version of their European Championship winning X12 1/12th scale chassis in the near future. Just in time for the IFMAR Worlds to be held in Florida in less than 3 months we have no information as of yet but we are pretty sure it will be more of a minor update rather than anything too major.
Source: Xray [teamxray.com]
Tuesday, August 19, 2014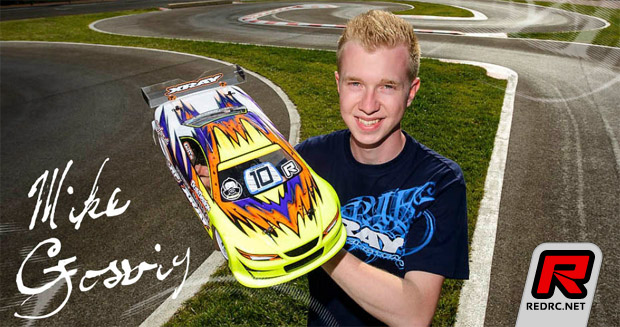 Xray have announced that Danish multi-class talent Mike Gosvig has joined their on-road racing team. Earlier this year, Mike joined the off-road team to race the XB4, XB8 and XB8E, but has now decided to also race Xray on-road cars as well, primarily focusing on the T4. The multiple Danish Champion had the following the say:
I have been racing Xray off-road cars this season, and I am very happy and satisfied with the products and the support that I get. After this very positive experience with Xray, it was a very easy decision for me to also run all the on-road classes with Xray as well! With the upcoming European Championship 1/10 electric touring in Spain, I am very confident and proud to be part of one of the most successful and professional RC car teams in the world.
Source: Xray [teamxray.com]
Tuesday, August 19, 2014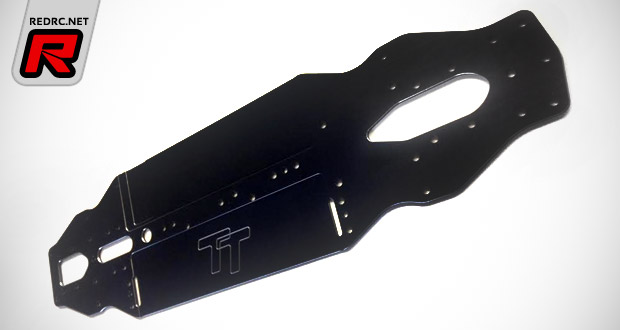 Team Tamale have introduced a new Xray T4 chassis made from 7075 T6 as well as 1/12th and 1/10th pan car tire truing adapters for foam tires. This chassis incorporates a few features not found on other T4 aluminium chassis. First, the battery compartment and the electronics side have been milled down. These cutouts will bring the chassis thickness down to 1.5mm. This allows the battery, speed control, receiver and servo to sit lower on the chassis as well as increase the flex through the middle of the chassis for different handling characteristics. You do not have to put the servo on the chassis, but you can used the floating mount. The motor recess have also been made 2mm narrower while limiting bending in this area. To limit the chassis rub in corners they also narrowed this chassis 2mm on each side and added a taper down each side. This will also help with the edge of the chassis catching on the race surface. Finally they have also added a taper at the front and rear areas around the droop screw areas of the chassis to try and limit the extra rub that can be seen with soft springs in high traction.
View details on the truing adaptor here
Tuesday, August 19, 2014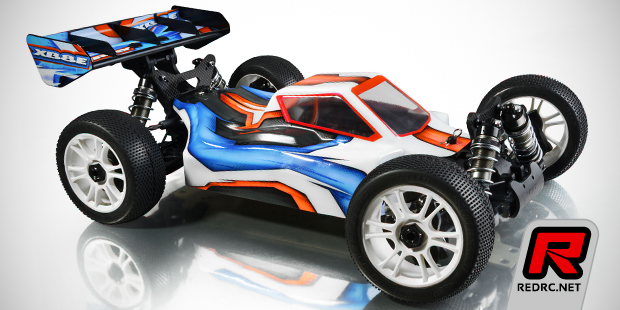 Following a first teaser image Xray now officially introduce their latest 1/8th E-buggy class contender, the XB8E. Building on the successful XB8 platform and featuring an optimised weight distribution the XB8 has been long-term tested by Xray's European Championship winning drivers such as Martin Bayer, Miguel Matias and Reno Savoya. The buggy is based on an all-new 3mm 7075-T6 aluminium chassis that sports strategically positioned milled-out section for optimised flex and lowest weight while re-designed composite side guards keep dirt and debris away from the chassis internals.
Click here to continue reading
Saturday, August 2, 2014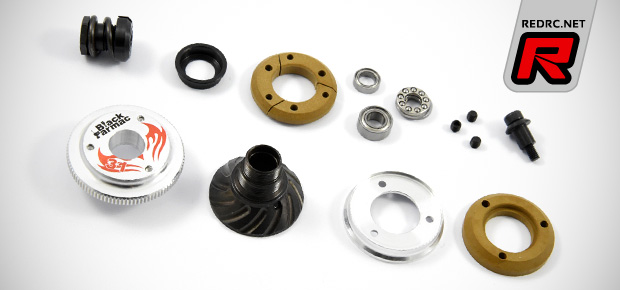 Italian based company Blacktarmac introduce their new version 3.0 double reverse clutch for 1/10th nitro on-road cars. The latest version is meant to offer improved durability and efficiency thanks to a new clutch shoe material that features a new PTFE formulation as well as a pre-lubrication for increased durability of the contact surface between the clutch bell and the shoes. Other new features include a new "double reverse" mass made from the same material as the shoes and with a different weight compared to the previous versions. Last but not least is a new calibrated spring. The ver. 3.0 clutch is available for Xray NT1, Capricorn Lab C02 and Shepherd Velox V10 cars.
Source: Blacktarmac [blacktarmac.it]
Friday, August 1, 2014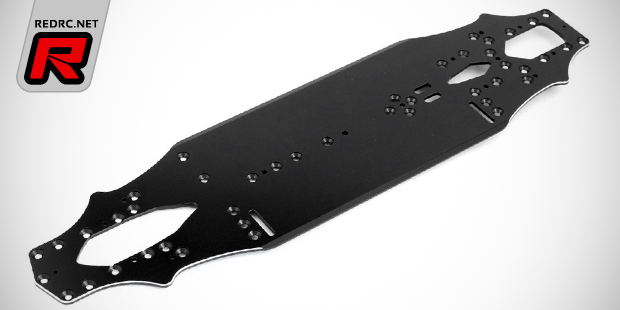 Radtec announce the soon release of new aluminium main chassis plates for the Yokomo BD7 and the Xray T4-14. The chassis are made of black anodised 2.0mm high-grade USA 7075 aluminium material and retain the shape of the stock carbon fibre chassis. Strategically placed milled out sections reduce the overall weight while 15 degree bevels on the outer edges chassis scrubbing during cornering, thus improving steering and corner speed on high speed tracks.
Click here to view more photos
Friday, August 1, 2014