After three years of development and countless prototypes Xray have now introduced their first ever purpose-build 1/10th scale 2WD electric off-road buggy. The XB2 was developed from the ground up with the help of European Champion Martin Bayer to offer a high degree of versatility to make the platform suitable for a range of track conditions from low-grip dirt tracks to high-grip astroturf and carpet surfaces. To allow for maximum performance, the XB2 is offered in a Carpet Edition and Dirt Edition, both built on the same suspension and chassis components with full compatibility and interchangeable parts. The Carpet Edition is designed for medium to very-high traction conditions, while the Dirt Edition is made for very-low to medium grip conditions.
Friday, November 20, 2015
Avid have introduced an aluminium chassis plate for the Xray T4'16 car. At 2mm thickness the chassis makes for an overall lower centre of gravity, the car can be run with lower suspension mounts and the 7075-T6 aluminium material makes for more torsional stiffness, improving handling especially on medium to high-grip surfaces. The 82mm wide chassis also features a battery tape slot on the bottom part, the motor pocket width is decreased and double pocketed to keep as much strength possible and the motor mount flex control hole has been modified with a large bevel on top of the chassis to prevent the screw head from hitting chassis. The part is a direct fit on the T4'16 and available now.
Saturday, November 14, 2015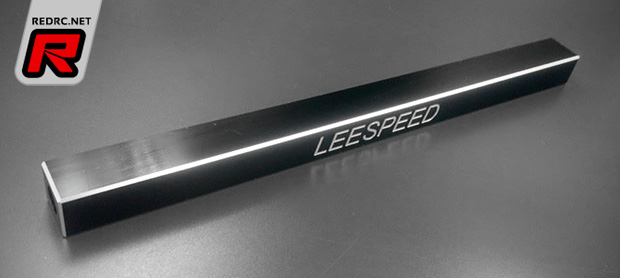 Leespeed have introduced the Angel Stick touring car bulkhead alignment tool. The square block makes sure the front and rear bulkheads sit parallel on the chassis, making for less tweak issues and perfect drivetrain efficiency. The block is made from black anodised 7075 aluminium and it is usable with Yokomo, Xray and HPI/HB touring cars.
Wednesday, November 11, 2015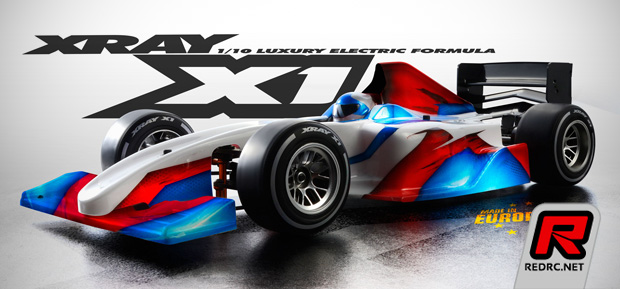 Xray have introduced their updated formula car kit for the 2016 season, the X1 2016. Based off of the back-to-back ETS championship winning car the refined 2016 specification kit features a new floating servo system that allows to mount the steering servo hanging above the chassis as seen in most of today's touring cars while flippable servo mounts also provide chassis-based fixing. Both ways allow to fine-tune the flex and grip characteristics of the chassis and thus the overall handling.
Friday, November 6, 2015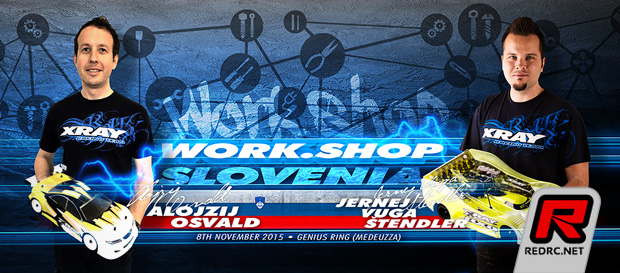 The Xray Work.Shop Slovenia will take place at the Genius Ring in Medeuzza, Italy on Sunday the 8th of November. Hosted by Xray team drivers Alojzij Osvald and Jernej Vuga, the two will offer tech and setup help for cars such as the  X12, X1, T4, NT1, XB8 and RX8. The entry fee is 15 Euro and includes dinner. More information about the event can be found here.
Source: Xray [teamxray.com]
Wednesday, November 4, 2015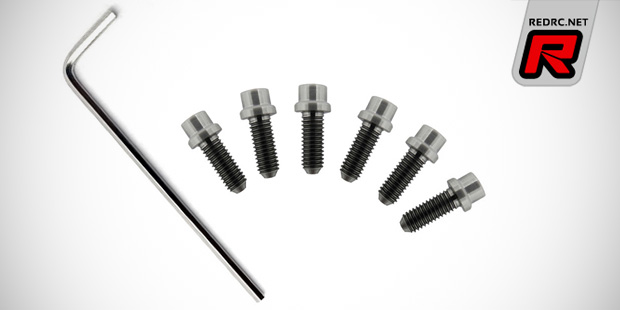 Coming from T-Works and made for 1/12th pan cars such as the Xray X12 and the Serpent S120 is a set of M3 rear wheel hub screws. Made from high-quality titanium and machined to a very low weight the screws are designed to securely bolt the rear wheels to the wheel hubs, adding the lowest amount of weight possible. Included with the 6-piece set is a suitable Allen wrench.
Source: T-Works [rc-tworks.com]
Tuesday, November 3, 2015

Xray have announced the addition of young Czech off-road driver Milan Mudra to their Junior team. Milan is a very talented driver who so far has won a number of titles including the national 1/8th electric Junior Championship. Milan will participate in all major regional and national events as well as some selected international races such as the EOS and he has the following to say:
I want to thanks to Xray for their trust in me and I will do my best to represent the team in the best possible way. Since I have started to race RC cars when I was 10 years it was our Czech driver Martin Bayer who was the iconic racer to me and it was my biggest motivation to work as hard and as professionally as him and dreamed to be part of the Xray factory team. Now the dream came true and I am really thankful for it.
Source: Xray [teamxray.com]
Tuesday, November 3, 2015

Xray have announced the signing of young and talented Czech off-road driver Max Götzl to their junior team. Max is a long time Xray supporter and a regular winner of the junior categories at national off-road events. Max says:
I'm very happy to be part of the team Xray. I have started with racing in 2009. During this time Xray have been producing the best products for us. With Xray's cars I was able to grab several junior titles in different categories as well as finishing on podium among the best Czech drivers. I am very happy to be given this opportunity and hope this will help me to improve myself even more. I will race all the main races in Czech Republic including the XWS Czech Republic as well as some international events including EOS, Euros, etc.
Source: Xray [teamxray.com]
Thursday, October 29, 2015