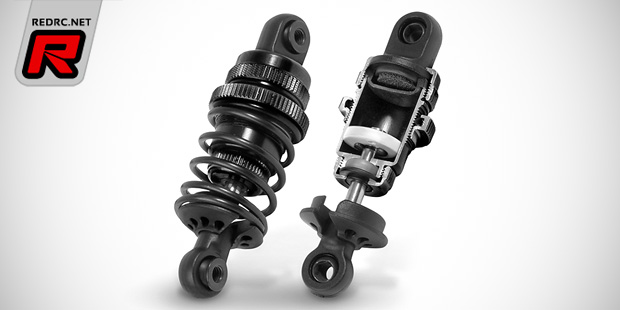 Xray's 1/10th electric touring car shock absorbers are now available in an all-black variant which allows them to be used on other cars also. The shocks sport a black aluminium threaded shock body, a black knurled nut and a black upper cap and they come with a range of shock pistons including 1.0mm, 1.1mm and 1.2mm, 3 and 4-hole variants. The super low profile 56mm SLP dampers are usable with Xray's newly introduced Progressive Shock System. The set includes parts to build two shocks but it does not come with springs or shock oil.
Click here to view another photo
Friday, July 24, 2015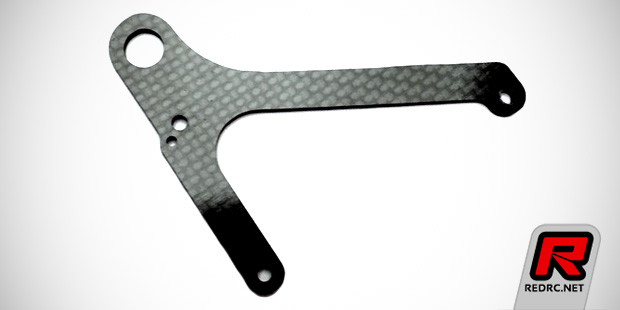 Xtreme Racing have introduced a range of carbon fibre option parts for the Xray X1 formula car. Available are a standard 2.5mm carbon fibre front lower A-arm as well as a reinforced variant with additional support brace for added durability. Also coming is a 1.2mm front wing support for the original polycarbonate wing assembly. All parts are cut from high-quality fibre material and they are of a drop-fit design.
Click here to view another photo
Thursday, July 23, 2015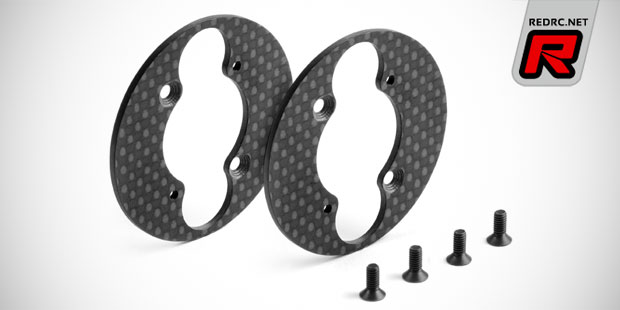 Xray have introduced two sets of aerodynamic wheel discs for the NT1'15 200mm touring car. Machined from 1.6mm high quality carbon fibre material the parts are a direct fit on the front steering knuckles and rear hubs and they are meant to improve traction, stability and steering on high-speed tracks. The discs are available as separate front and rear sets and come including mounting hardware.
Click here to view the rear set
Thursday, July 23, 2015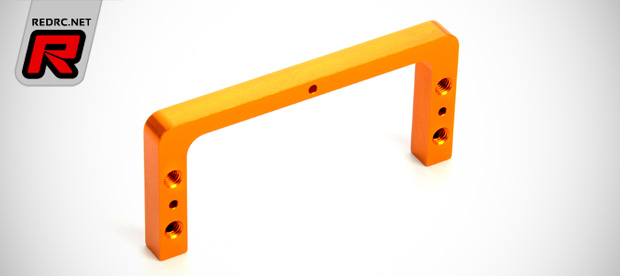 Made for the X1 Formula car is the new 1-piece aluminium servo mount from Xray. CNC machined from 7075-T6 aluminium and coming orange anodised the part improves the steering characteristics while eliminating unwanted tweak at the same time. The mount is a direct fit and designed to work with most low-profile servos.
Source: Xray [teamxray.com]
Friday, July 17, 2015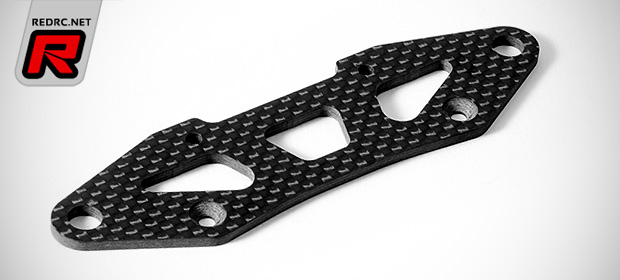 New from Xray and made for the NT1 1/10th nitro touring car is a graphite upper bumper holder. CNC-machined from high-quality carbon fibre the part is a direct replacement for the standard composite bumper holder and it makes for improved rigidity and adds visual impact.
Source: Xray [teamxray.com]
Thursday, July 16, 2015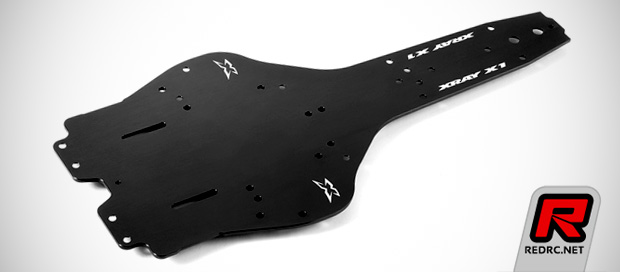 New from Xray and made for the X1 formula car are the 2mm aluminium main chassis and rear lower pod plate. Made from 7075-T6 aluminium and coming black anodised and laser-etched the parts can improve steering, stability and traction in certain track conditions that range from low to high grip. Additionally the chassis can make the car easier to drive.
View the rear lower pod plate here
Wednesday, July 15, 2015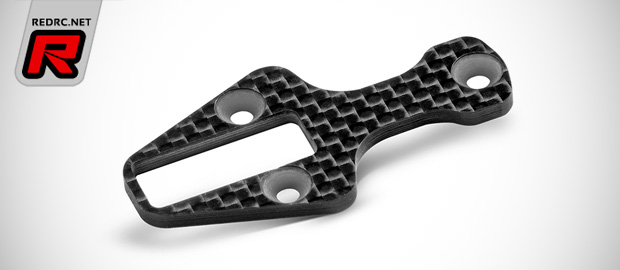 New from Xray and made for the NT1 2015 1/10th nitro on-road car is a rear graphite chassis insert. The CNC machined from thick carbon fibre the part is extra rigid and designed to improve the aerodynamics by eliminating the airflow into the rear bulkhead. The part is a direct fit but must be used with the #331280 plastic brackets.
Source: Xray [teamxray.com]
Tuesday, July 14, 2015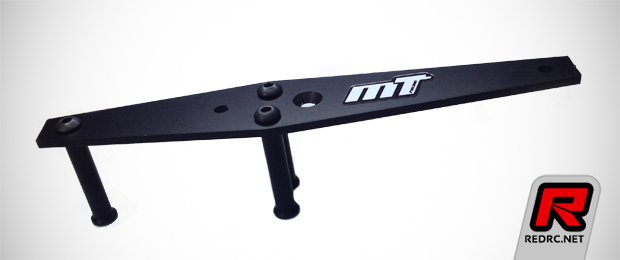 Italian company Mon-Tech have introduced a special servo and steering mount for the Xray X1. The option part, called SSS which is for "servo, steering, suspension" is meant to allow better steering response, faster cornering and improved bump handling. Made from aluminium the brace takes both the steering servo and the steering bellcrank to connect them with the front part of the chassis using the upper camber and castor plate rather then attaching them to the main chassis plate, to create a "floating" design. The anodised aluminium brace comes including three alloy posts and the assembly is a direct fit on the X1.
Click here to view another photo
Friday, July 10, 2015