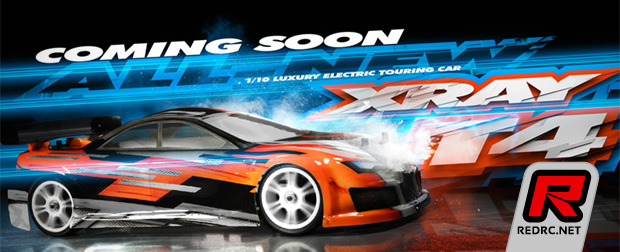 Xray will soon have the latest incarnation of their Championships winning T4 1/10th Electric Touring Car platform available. No detailed information are known yet but since the car is still called the T4 we expect more of an evolution than a revolution in design. More details about the '15 model should surface soon.
Source: Xray [teamxray.com]
Friday, September 12, 2014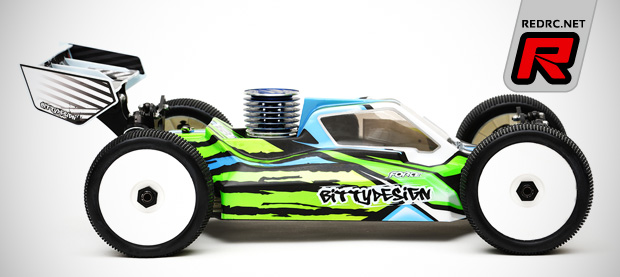 Made for Xray's latest XB8 1/8th scale nitro buggy is Bittydesign's new Force bodyshell. Tailor-made to fit the chassis's lines the body sports a cab forward design with a roof top shark fin, it offers reverse rear side scoop features for added airflow and downforce and it is made from high quality Lexan material. Included come window masks and a decal sheet and the body will become available by end of September.
Click here to view more photos
Tuesday, September 9, 2014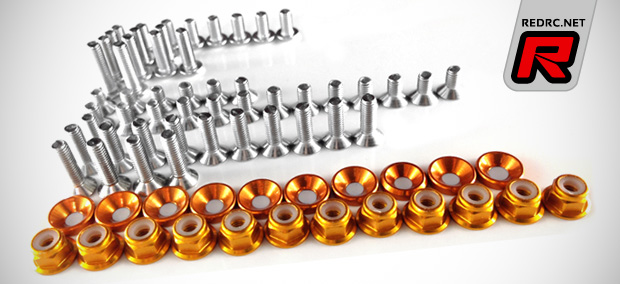 ZZRacing have new lightweight hardware sets available for a range of Xray kits such as the XB4, T4'14, NT1'14 as well as the X10'15 and X12'15. The sets contain titanium and stainless steel screws, anodised aluminium lock nuts and countersunk washers to scrub around 50 percent of weight on the hardware. The aluminium parts come orange anodised to match Xray's colour theme and the sets are available now.
Source: ZZRacing [zzracing.net]
Tuesday, September 9, 2014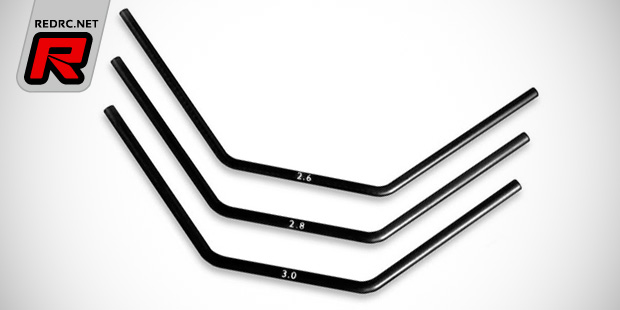 Following last week's release of optional front anti-roll bars, Xray now also have new rear swaybars for the RX8 available. Coming as thinner 2.6mm and thicker 3.0mm variant, the two new anti-roll bars complement the standard 2.8mm part to allow for increased tuning capabilities. The wires come manufactured from a special spring steel material, they are black in colour and sport laser-etched size markings.
Source: Xray [teamxray.com]
Monday, September 8, 2014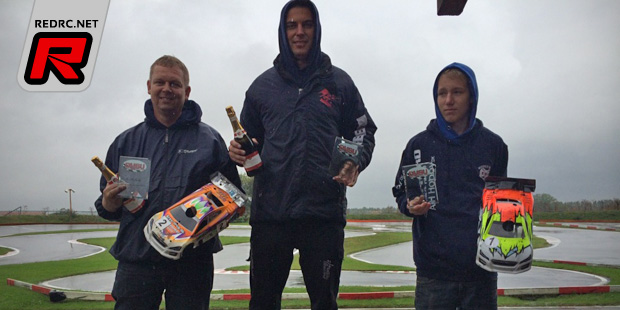 The RC Arena track in Greve, close to Copenhagen, hosted the final round of the Danish nitro on-road nationals. During Saturday's qualifying Claus Ryeskov took TQ while Rasmus B. Nielsen and Martin Hansen had to settle for 2nd and 3rd respectively. A damp track for the final made the tyre choice difficult and drivers started both with rubber and wet foam tyres. Martin Lissau was one of the rain rubber tyre drivers and at first there was not enough water on the track making things difficult for him. Claus Ryeskov started on wet foams which at first looked like a good decision but some 7 minutes into the final more rain came meaning Martin would start to chase for the lead. As the final went on things got more and more worse and at the end it was only Martin and Claus who tried to keep the engines running. Ultimately Martin took the first place with Claus in tow. Tom Limkilde completed the podium in 3rd. In the 2014 championship Martin Lissau took the title from runner-up Claus Ryeskov and Rasmus B. Nielsen.
Click here to view the championship's top3 podium
Friday, September 5, 2014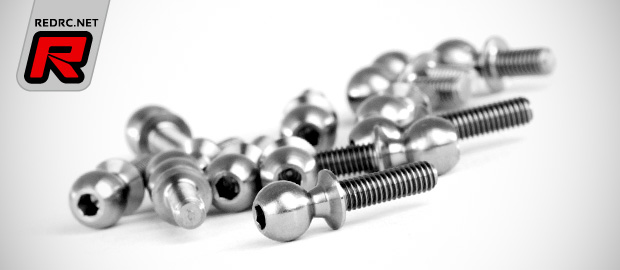 Avid introduce their new titanium ball studs for Team Associated B5 and SC10 4×4 vehicles as well as Xray's T4 and XB4 cars. Coming as 5.5mm variant for the metric Team Associated kits and as 4.9mm pivots for the Xray cars, the ball studs are made from billet 6Al-4V titanium for around 40 percent less weight without sacrificing strength. A 2mm allen head on top of the ball helps makes for easy removal of the balls that come as complete sets for the aforementioned vehicles or as pairs in the most common dimensions.
Click here to view the 4.9mm ball studs
Friday, September 5, 2014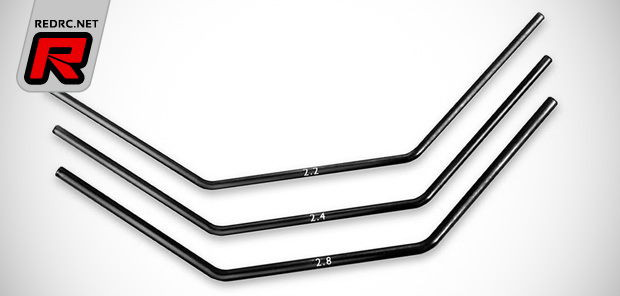 Xray have new optional front anti-roll bar wires available for the RX8 1/8th on-road car. Coming as 2.2mm, 2.4mm and 2.8mm variant to complement the kit's 2.6mm wire, they allow for fine-tuning of the car's roll characteristics. The anti-roll bars are made from a special spring steel and they come laser etched for easy identification.
Source: Xray [teamxray.com]
Thursday, September 4, 2014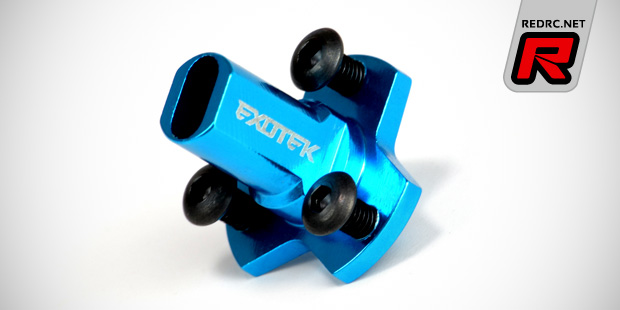 Exotek have new option parts for the Tamiya TRF201 and the Xray XB4 available. Starting with the Tamiya-related part, Exotek's direct spur mount is now also available for TRF201 series buggies. The slipper eliminator hub is ideal for stock and oval racing as it weighs in at only 3.8g, making for improved acceleration and cooler running motors. The part also increases gear ratio options and it is simply swapped for the original slipper clutch when conditions call for it. Also new and made for the Xray XB4 is a 4-piece set of shock bottom caps. The parts add some visual impact thanks to their orange anodising.
Click here to view more photos
Wednesday, September 3, 2014