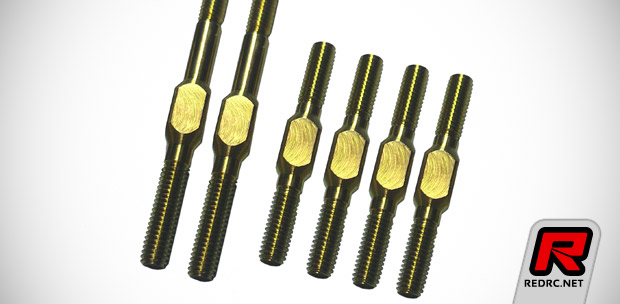 ZZRacing have released their new line of lightweight titanium alloy turnbuckles for the Xray T-Series of cars. This set includes 6 titanium turnbuckles including 3X26mm (4pcs) and 3X39mm (2pcs) which have been CNC machined and using anodizing staining they have coloured them light orange.
Source: ZZRacing [zzracing.net]
Friday, December 21, 2012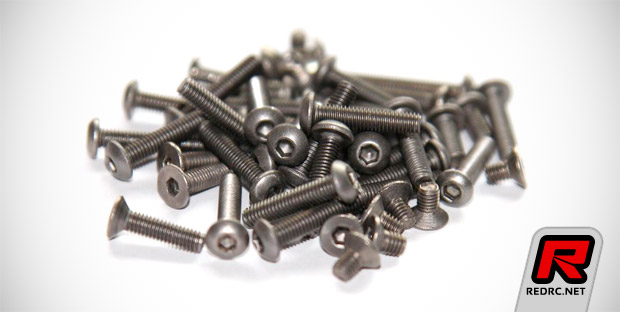 ZZRacing have released a complete range of M4 titanium screws. Available with countersunk head in M4x6, M4x8, M4x10 & M4x12 and with round head in M4x12 & M4x14. They have also created a whole load of titanium screw sets for the AE TC6.1, RC8 & RC8.2, the JQ THE Car, the Durango DEX408, DNX408 V1 & V2, the HB D8, D8T & D8 Hara, the Mugen MBX6 and the Serpent 811.
Source: ZZRacing [zzracing.net]
Thursday, July 19, 2012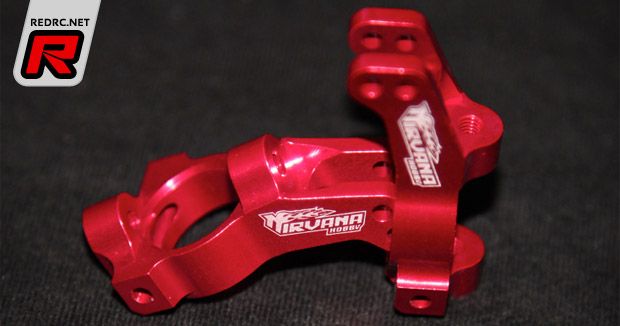 New from ZZRacing, for the HB D8 & D8T and HPI Vorza & Apache C1 is this front hub carrier and rear hub set. Machined from 7075 aluminium and anodised red they aim to improve stability and steering reaction.
View the rear hub carriers here
Monday, July 16, 2012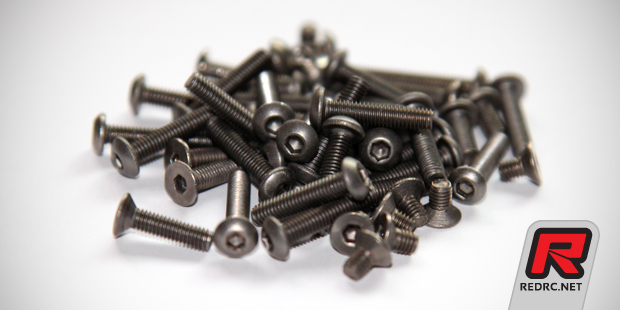 ZZracing have expanded their line of titanium screws for many of today's vehicles. The kits are now available for various 3 Racing, Kyosho, Losi, Motonica, Mugen, Schumacher, Serpent, Shepherd and Xray chassis. New are also the 7075 aluminium 48dp and 64dp pinion hears. They are hard coated to maximise durability and are available from 13T to 36T (48dp) and 18T to 41T (64dp).
Click here to view the pinions
Monday, April 30, 2012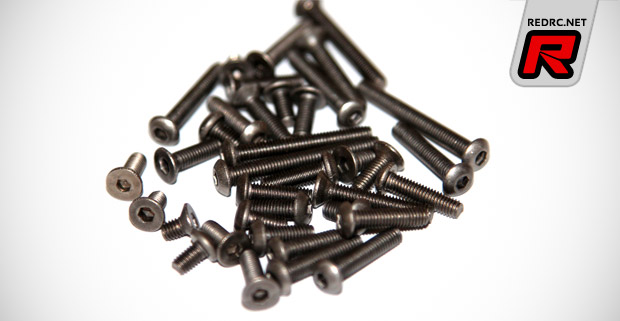 ZZracing have introduced a complete range of titanium screws in sets for some of the most popular cars. These high quality screws come in complete sets for the Xray T3'11 & 12, HB TCX, Yokomo BD5, R12, B-Max2 & B-Max4, Tamiya TRF 416, 417, 511, 201, 501X, 502X & 417X and Durango DEX210, DEX410 & DEX410R.
Source: ZZracing [zzracing.net]
Sunday, April 8, 2012