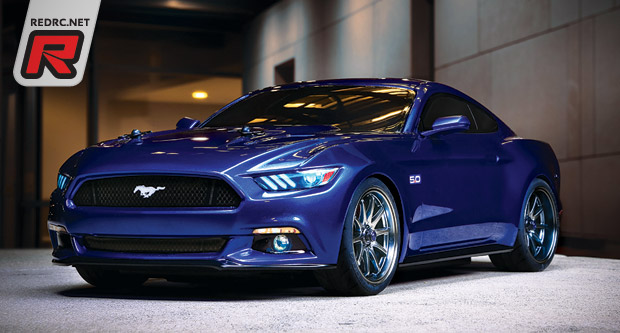 New from Vaterra, the 1/10-scale 2015 Ford Mustang coupe is a one-of-a-kind RC recreation of this landmark automobile. It comes completely assembled and ready to run with the officially licensed body in place. Beneath the exterior is the power and poise of a Vaterra V100-S chassis. Its potent Dynamite power system and shaft-driven 4WD provide a perfect blend of speed, traction and control that make this car a blast to drive right out of the box.
View more images & details here
Thursday, August 21, 2014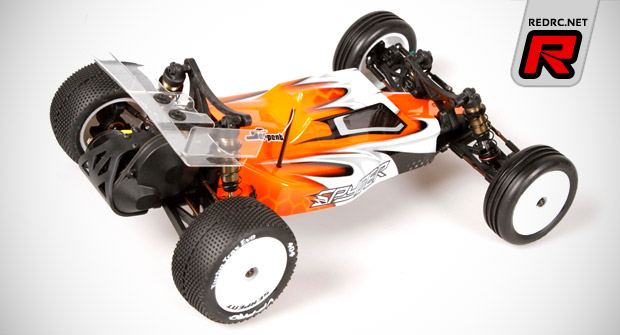 Serpent have released details of the Ready to Race Spyder 1/10 rear motor Buggy. The RTR Spyder buggy is based on the high end competition version of the Spyder RM buggy and shares most components and geometry. All option parts of the race version also fit the RTR version. The RTR version comes supplied with Dragon RC electronics, servo and tires. Release date is expected to be end of August.
Wednesday, August 20, 2014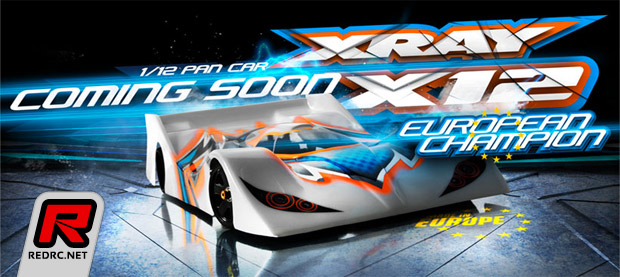 Xray have announced that they will release the 2015 version of their European Championship winning X12 1/12th scale chassis in the near future. Just in time for the IFMAR Worlds to be held in Florida in less than 3 months we have no information as of yet but we are pretty sure it will be more of a minor update rather than anything too major.
Source: Xray [teamxray.com]
Tuesday, August 19, 2014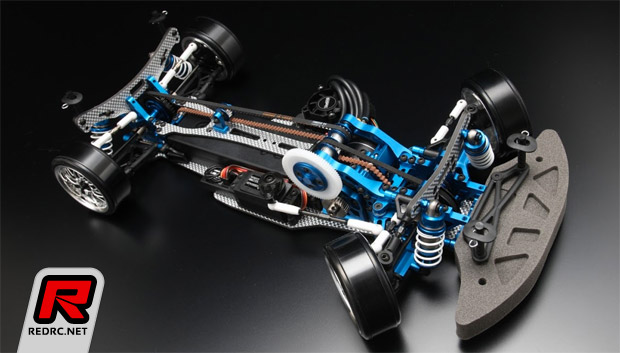 Yokomo have introduced this limited-edition Drift Package DIB ver.2 Premium Kit, a high-end version of the popular DIB series which sports aluminium A-arms and full aluminium bulkheads. The aluminium A-arms, popular amongst expert drifters, consists of a highly-rigid aluminium lower suspension arm and specialized upper bulkhead. Fore/aft direction adjustability of both the upper and lower sections has been improved along with improved flexibility in adjusting the wheelbase and caster angle (adjustable from 0 to 16.6 degrees). The lower rod end attachment has been designed so that the tread can be adjusted with ease to precisely position the wheel. Furthermore, this kit comes standard with the optional grade-up conversion kits 1 & 2 for DIB. With the two conversion kits installed, the front/rear bulkheads and center bulkhead become aluminium parts, contributing to the increased rigidity and high-end aesthetics.
View more images and details here
Monday, August 18, 2014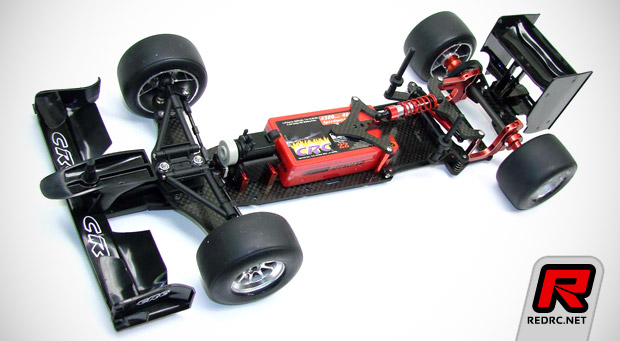 Building on the winning heritage from the multi-champion line of 1/12th and 1/10th road cars, the new WTF-1 from CRC elevates F-1 racing to the next level offering new and exciting features. Features that include CRC's infinitely adjustable Slider Rear Pod, dual damper tube system, the F-1 Pro-Strut adjustable front end, a full ball bearing graphite Pro-diff and a best-in-class rear damper, the CRC Encore shock. The roll center, ride height, camber, caster, preload, droop and spring rate are all adjustable. Available soon.
View more images of the WTF-1 here
Sunday, August 17, 2014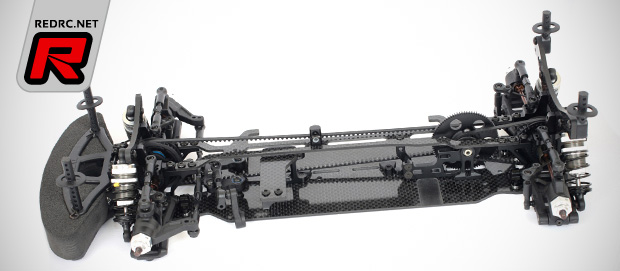 To celebrate the release of the ARC R10 2015, Team ARC introduce a limited edition Black colour R10 2015. The Black Edition not only comes fitted with matte black aluminium components, but it is fully loaded right out of the box with the most common upgrades including double joint front universal drive shafts, split front and rear blocks, black aluminium turnbuckles, belt tensioner as well as a full set of anti-roll bars. Also included is a black steel and a stainless steel screw set. A full Black Edition toe block set is available soon.
Click here to view more photos
Friday, August 8, 2014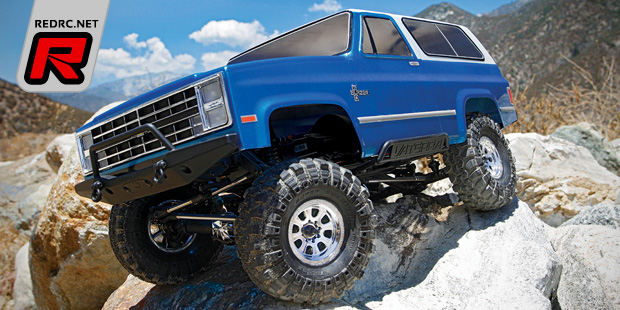 Vaterra introduce the Chevrolet K-5 Ascender 1/10th scale 4WD off-road kit. Resembling one of the most popular 4×4 vehicles of all times, the innovative platform features stamped-steel ladder frames with adjustable wheelbase, a metal gear transmission and a very capable off-road suspension with a 3-link panhard bar front and 4-link rear setup with aluminium links and oil-filled, threaded shock absorbers. The transmission is engineered to handle even high-output power systems and brutal track conditions. A 2-speed transmission is available optionally. The battery tray floats over the front axle and is designed to accept 96mm shorty packs. Placing the weight of the battery over the front axle gives the front tyres extra traction when crawling over rocks and tackling steep inclines. A licensed 1986 K-5 Blazer body and licensed reproductions of Interco Super Swamper tyres are also included.
Click here to view the features and more photos
Thursday, August 7, 2014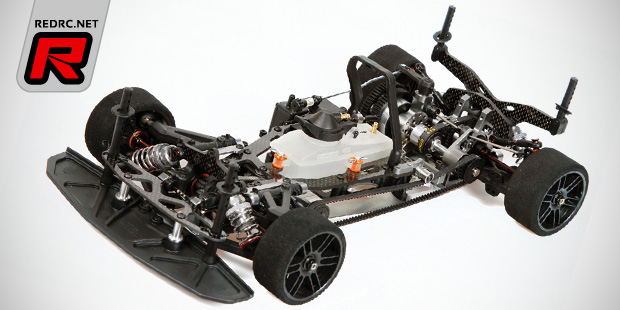 Following a first teaser some time ago, Serpent now officially introduce the Natrix 748 1/10th 200mm nitro on-road car. Designed by Michael Salven and using input from Serpent's key team drivers from around the World the 748 is the evolution step of the successful 747. The car makes use of many design features seen on the 1/8th scale Viper 977, such as the fully adjustable steering block system or the throttle linkage. The laydown steering and throttle servos are located in a 1-piece mount and as close to the centreline of the car as possible for improved handling. Also new and centrally mounted is a small radio box with the radio plate sporting a holder for the receiver battery plug that then can act as an on/off switch.
Click here to continue reading
Wednesday, August 6, 2014