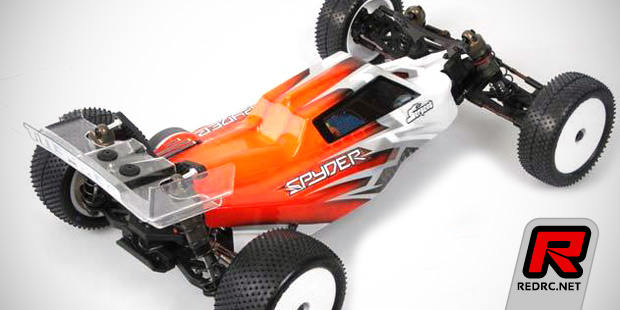 French Serpent distributor Racing Experience have made the first images of Serpent's SRX2 Spyder mid motor buggy available. The MM version follows the rear motor RM version that is available for some time now and the kit targets drivers who race on high-grip carpet and astro turf surfaces. The buggy builds on what appears to be a composite material chassis, it sports the standard SRX2 front suspension but a dedicated rear end with 4-gear transmission and a revised rear bulkhead and shock tower. By the look of things the buggy accepts both saddle and shorty type battery packs and it comes with a cab forward body shell. More photos, information and the complete features and specification list should be available shortly.
Click here to view more photos
Wednesday, December 11, 2013 - add a comment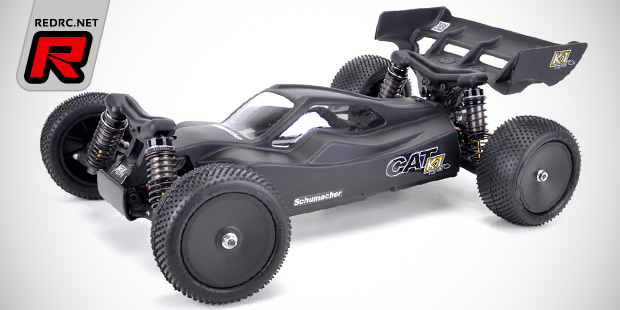 Schumacher introduce the new Cat K1 Aero 1/10 4WD buggy kit. Schumacher's design team have taken the Cat K1 and added a new aerodynamic wing and body combination. New to the Aero are also nut guards, an aerospace carbon fibre chassis and geared diffs. Along with a top deck that promotes controlled flex the Cat K1 Aero features an improved steering geometry for millimetre perfect control. All other features such as the efficient twin belt transmission with optimised motor position and belt length remain the same. The kit will hit stores mid to end of December.
Click here to view the new features and more photos
Tuesday, December 10, 2013 - add a comment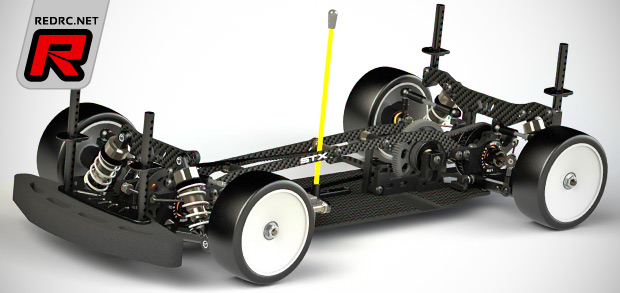 Italian company WRC have announced the latest version of their electric touring car, the STX '014. The updated version is more of a small update than a whole new car with the main changes coming in the form of a new chassis, new inner split suspension mounts for more flex, new battery locators and improved shock absorbers for better handling and cornering. For those who have the current car, an upgrade kit will be made available to bring up to the '014 spec. Available now.
Source: WRC [wrc-racing.com]
Friday, December 6, 2013 - 4 comments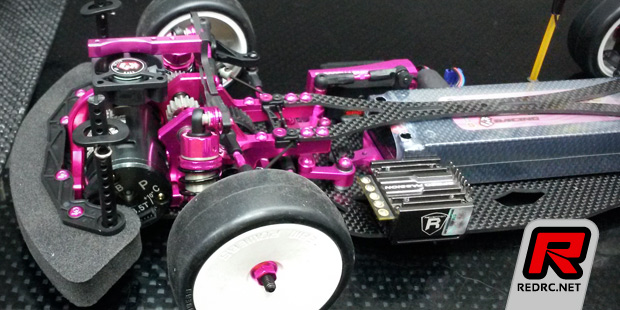 3Racing introduce the limited edition FF2014 front wheel drive touring car. The completely redesigned kit only shares a minimum of parts with its predecessor and features a new chassis design for optimised flex, a new quick release system for the differential, new high-graphite suspension parts all round, front and rear carbon fibre shock towers with new suspension geometry as well as a new dual bellcrank steering system. The kit comes fully ball raced, allows for four different battery positions and includes ball cups made from a new, stronger material. Also part of the package are several option parts such as Factory Racing Team shocks and gear differential, 1-piece 7075 servo mount, front and rear anti-roll bars, pink-colour aluminium screws, hardened 7075 alloy idler gears and aluminium arm mounts. Shipping of the kit, that won the FWD class at the recent Japan round of the Asia Onroad Championship in the hands of JJ Wang, will start on the 23rd of December.
Click here to continue reading
Friday, December 6, 2013 - add a comment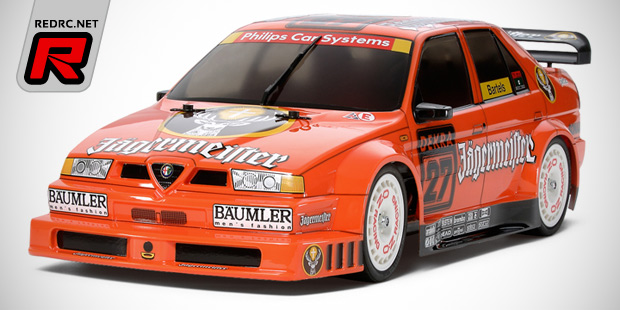 Tamiya introduce two new kits based on their TT-02 entry-level 4WD touring car. First up is the Alfa Romeo 155 V6 TI, the kit resembles the Jägermeister car that was run in the 1994 German Touring Car Championship. The kit builds on a plastic tub chassis with 4WD shaft transmission, gear differentials and in-line motor position. The highly detailed body comes with a separate rear wing and a large decal sheet while the wheels are OZ replicas with grippy slick tyres. The second new kit is the TT-02D drift chassis. It builds on the standard TT-02 and includes ball bearings, a special battery hold-down, aluminium motor heatsink, oil-filled shock absorbers and drift-spec tyres and wheels. Coming without a bodyshell nearly all 190mm and 200mm bodies should fit. Both cars will become available beginning of 2014.
Click here to view the drift chassis
Thursday, December 5, 2013 - add a comment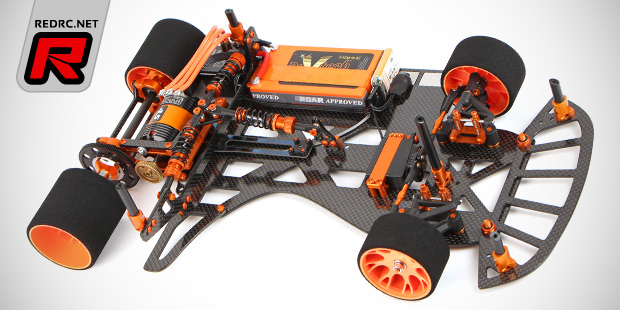 McPappy Racing has just released the latest McDominator in the Adam Liehr Edition. This chassis was designed for the use with the Savox SH-1250MG servo using the optionally available McPappy Savox servo case that is flush with the bottom of the chassis. Dropping it this low completely solves bumpsteer while running a flat servo plus it also lowers the centre of gravity. Since there is only a single 10″ wheelbase option, McPappy stretched the chassis right up to the LF wheel which allows another half piece of tungsten to adjust weight bias making it the chassis with the most tungsten options.
Click here to view more photos
Thursday, December 5, 2013 - add a comment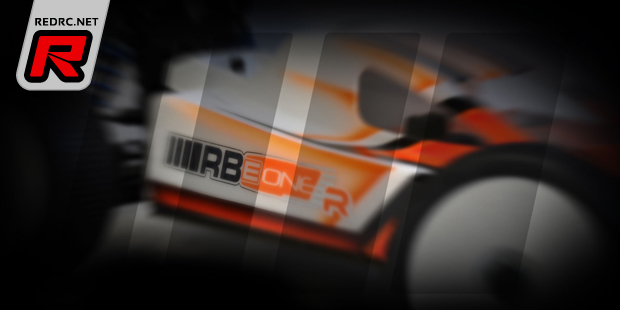 RB Products released a first teaser image of their forthcoming E One R 1/8th electric off-road buggy. The "R" hints that the vehicle will very likely come in a race-spec configuration, possibly with parts that already found their way into the V2 version of RB's nitro buggy some time ago. As detailed information about the specification and features are not available yet we can only wait until the official press release for definite details.
Source: RB [rbproducts.com]
Tuesday, December 3, 2013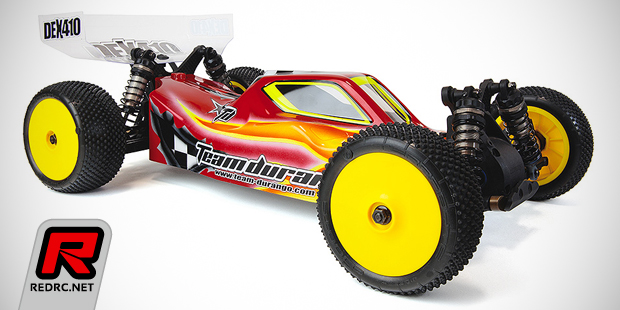 Team Durango announce the soon release of the DEX410v4 4WD buggy kit. The next evolution step of the IFMAR World Championship winning buggy incorporates a good amount of new parts and features such as new harder material differential cases for added strenght, universal-design centre driveshafts for improved drivetrain efficiency, and a new 2-way slipper clutch for added traction. Other new parts that will find their way into the kit are refinded lower A-arms with captured hinge pins and added wheelbase settings, 19 degree aluminium caster blocks as well as low-stiction O-rings, updated pistons and Dimec-X ball cups for increased vertical articulation and added strength. The buggy is topped off by a new design cab forward body shell and it will become available by late December.
Click here to view more photos
Monday, December 2, 2013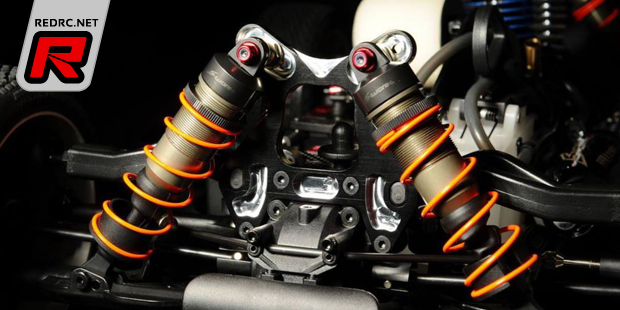 Some days ago we brought you a first teaser image of SWorkz' upcoming S350 Evo buggy and now more detailed information are available. The upgraded Evo will include a wide range of already available option parts including the flat-type chassis, Black Series shock towers, the PSP radio tray and Ackermann assembly along an assortment of new parts such as a rear hinge pin brace with replaceable inserts, new shock bladders and caps, Pro 2.0 shocks with 4mm shafts, new 1.3mm 5-hole tapered pistons and a new style fuel tank. The package is rounded out by a cab forward Falcon body. The kit is meant to hit the stores beginning of 2014.
Source: SWorkz [sworkz.com]
Monday, December 2, 2013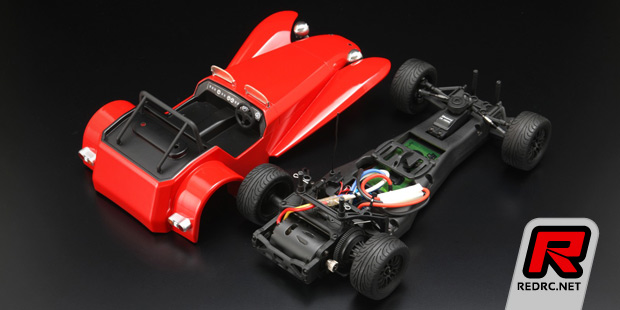 Coming end of December is Yokomo's new YRS Roadster 1/12th scale ARTR kit. The vehicle is based around a direct drive 2WD rear motor monocoque chassis with inline battery mount, direct drive steering and adjustable front suspension parts. The platform shares the tyres and wheels with the Yokomo GT series cars and the 340mm long roadster will become available with a red, yellow or green body in a factory assembled almost-ready-to-run form including a brushed 540-size motor. Coming as an option is also a drive set including a 2.4GHz radio system, servo, brushed speed contoller, LiPo battery and suitable charger.
Click here to view more photos
Tuesday, November 26, 2013