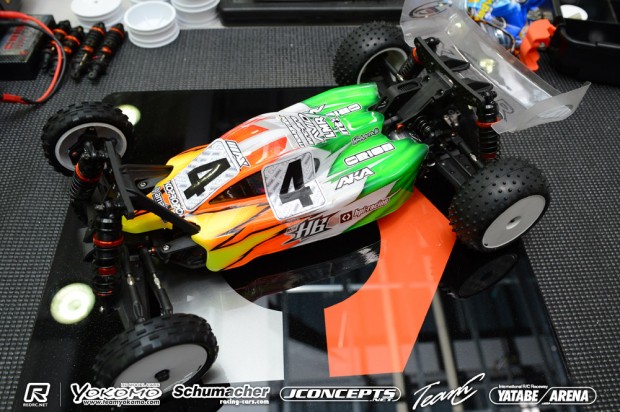 On display for the first time at this week's IFMAR World Championships at the Yatabe Arena is the unique D2'16 from HB. Designed to be a versatile platform it is particularly good on loose surfaces on which it has done most of its development work and testing. While not the final chassis, the configuration is set and it allows for 8 different battery positions, 4 inline and 4 sideways positions. Massively adjustable it has 9 kick up options, 5 caster positions, 5 trailing arm positions as well as adjustable arm sweep, all without using additional parts.
View more details and photos of the D2'16 on our events page here.
Sunday, October 4, 2015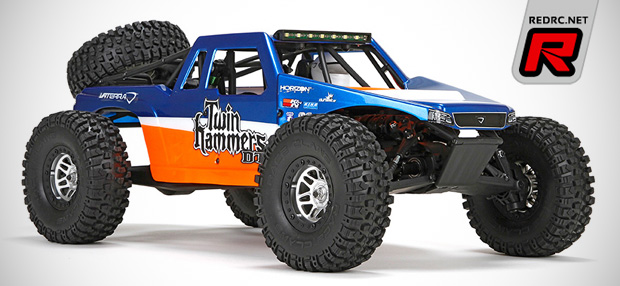 Horizon Hobby have announced the soon release of the Twin Hammers DT 1.9 Rock Racer RTR vehicle. Based off of the proven Twin Hammers the DT variant will feature an updated bodyshell and a LED light bar for running at night. The rugged 4WD chassis features long travel suspension components like the ones found on full-scale rock racers, it comes with multi-surface beadlock wheels and tyres as well as factory-installed waterproof electronics. Included in the set is also a genuine Spektrum DX2E 2.4GHz radio system, a 2000mAh LiPo battery pack and a suitable wall charger.
Thursday, October 1, 2015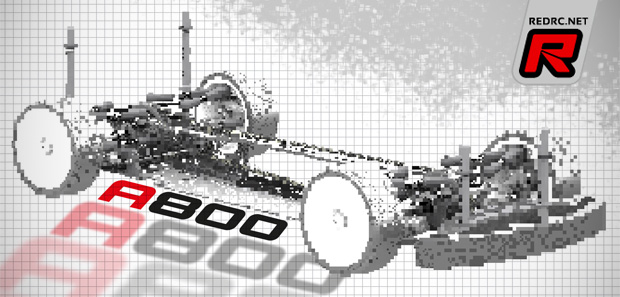 Russian company Awesomatix have released a first teaser for their forthcoming A800 electric touring car. No details on the features or specifications are known yet but the car is meant to perform (even) better while having a lower price tag. It is understood that the kit will hit the stores this October. We bring you more information as we get them.
Source: Awesomatix [awesomatix.com]
Thursday, October 1, 2015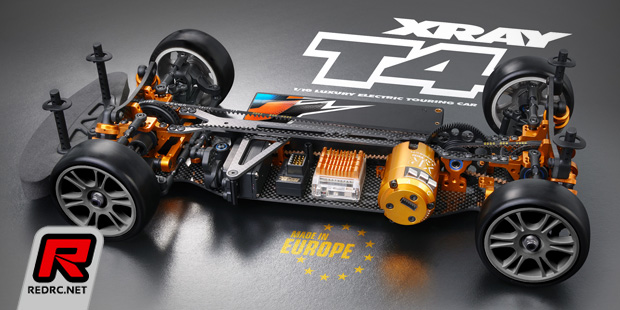 Xray have introduced the latest incarnation of highly successful T4 platform. The 2016 specification car received some subtle changes to make the European Championships and IFMAR Vice-World Championship title winning car even better. The backbone of the '16 is a redesigned lower chassis plate made from 2.2mm high-grade carbon fibre. Only 86mm wide the chassis offers optimised flex characteristics and it features new mounting positions for the updated motor mount to make for equal left-to-right flex and greatly reduced chassis tweak. Weight distribution and balance characteristics have also been optimised to allow the battery to sit as closely to the car's centre line as possible which was made necessary due to today's heavy, high-capacity LiPo battery packs. The chassis also sports pre-drilled holes for optional parts such as chassis weights, graphite motor guard, graphite adjustable battery holder, and battery strap.
Wednesday, September 30, 2015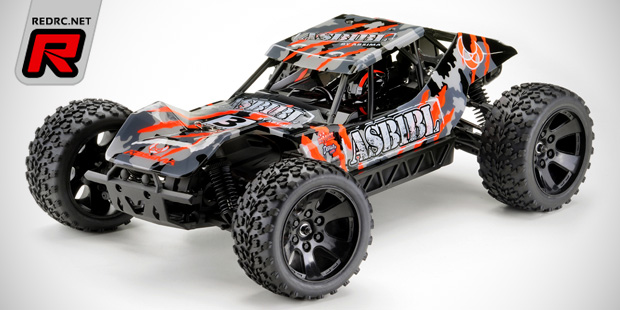 Absima have introduced the ASB1 1/10th scale 4WD ready-to-run buggies. Building on a tough composite chassis with integrated upper cover the vehicles can be thrown at all kinds of track conditions thanks to their waterproof electronics. The suspension components allows to fine-tune camber and toe settings while the large volume oil-filled shock absorbers feature threaded bodies for easy ride height adjustment. The battery compartment takes standard 7.2V NiMH or 2S LiPo packs and the packages are rounded out by pre-painted buggy bodies and a 2.4GHz radio system. The ASB1 is available as brushless-powered BL version including a factory installed 3420kv brushless motor and 45A controller while the standard brushed version comes with a 550-size 15T motor and LiPo-compatible 40A brushed controller as well as a NiMH battery pack and suitable charger.
View the features and more images here
Wednesday, September 30, 2015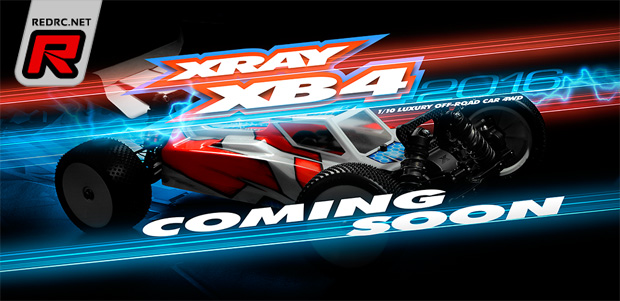 Xray have released a first teaser image of their soon-to-be-released XB4'16 1/10th 4WD buggy. The year 2016 incarnation of the European Championship winning kit had its debut at the recent EOS race in Germany with a double podium finish in the hands of Martin Wollanka and Bruno Coelho. All details and images will become available soon.
Source: Xray [teamxray.com]
Tuesday, September 29, 2015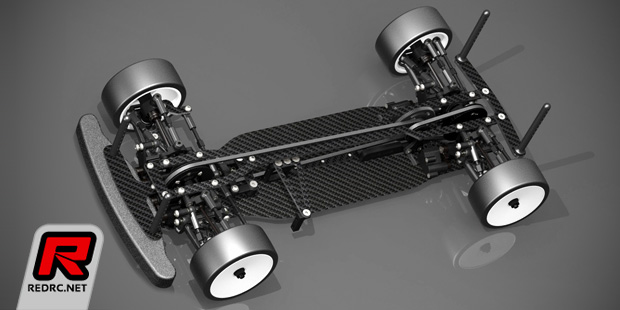 Following a first preview, AME have announced full details and several renderings of their forthcoming Project IRIS 1/10th scale 4WD touring car kit. This next generation touring car was developed by Andreas Myrberg with the focus being set on an easy to build, easy to tune and easy to maintain platform without sacrificing performance. The car builds on a class-standard double deck chassis and utilises a 2-belt drivetrain but this is where similarities with most other touring cars end as the suspension package features innovative pushrods to actuate the rotation shock absorbers and torsion springs.
View more details & images here
Tuesday, September 29, 2015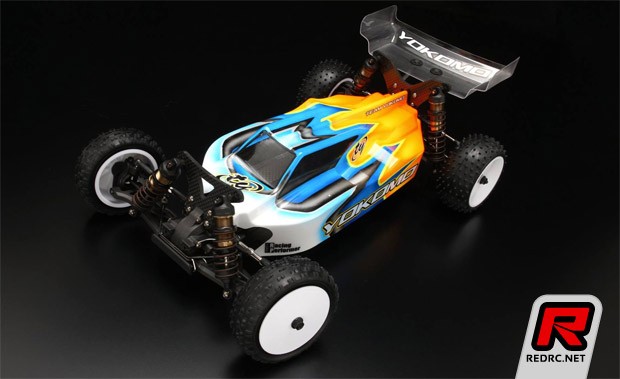 Having won last weekend's opening round of the Euro Offroad Series in Germany in the hands of Lee Martin, Yokomo have released the first information on the new YZ-4 4wd buggy. A big focus has been placed on the transmission of the YZ-4 with a new type of drive-train that offers benefits over the conventional belt and shaft drive configurations. We expect to receive full details on the new buggy in early October, coinciding with the IFMAR Worlds at the Yatabe Arena, while the first shipment is expected to be in early November.
Source: Yokomo [teamyokomo.com]
Sunday, September 27, 2015