AME have released a first teaser image of their forthcoming Project Iris 1/10th electric touring car kit. The brainchild of Andreas Myrberg will be fully uncovered in about three weeks time when also a Kickstarter campaign will be launched to crowdfund the production of the car. Information are still non existing beside this one rendering but by the looks of things the car will be belt-driven and it features either very low shocks/shock towers or rotation dampers, as seen on the Awesomatix car. More information and images will become available by September 25th.
Source: AME [team-ame.com]
Friday, September 4, 2015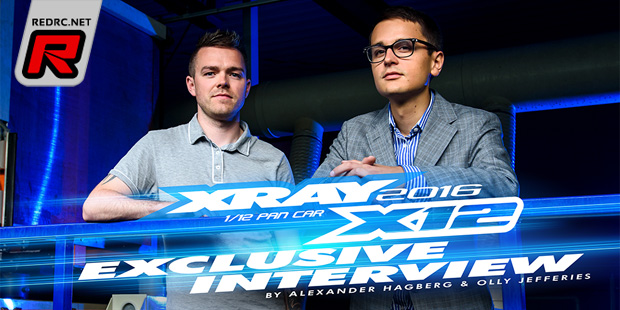 As previously announced, today we are publishing an exclusive interview with Xray's Alexander Hagberg and Olly Jefferies ahead of the forthcoming release of Xray's new X12 2016 Spec. This interview from the Slovakian manufacturer will shortly be followed by an exclusive write-up with more in-depth information on what racers can expect from Xray's latest 1/12th pan car.
Read the full exclusive interview here
Friday, September 4, 2015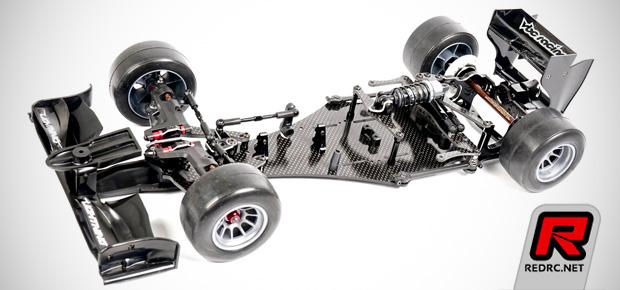 Coming soon from VBC Racing is the LightningFX 1/10th scale formula car. The highly tuneable car allows to adapt the setup easily to a range of track conditions and driving styles. Starting at the front end the car features a reactive caster system with the upper arm length being adjustable using different thickness shims to alter corner mid and exit steering. The wheelbase is adjustable in a range from 264mm to 268mm without the need for extra parts and the 2-piece steering bellcrank allows for easy Ackermann adjustments.
Friday, September 4, 2015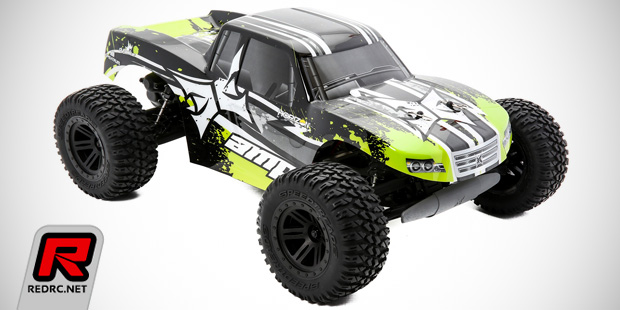 Horizon Hobby have introduced the new ECX AMP line of 1/10th 2WD ready-to-run off-road cars. Coming as monster truck and desert buggy both vehicles offer a tough construction as well as waterproofing, making them the ideal for all-weather bashing and as beginner's cars. Building on a tough nylon composite chassis the cars feature oil-filled shock absorbers, a 2WD transmission with gear differential, captured hinge pins as well as a 540-size 20T brushed motor and a full-range 2.4GHz transmitter. The package is rounded out by a 7.2V NiMH battery and a Dynamite wall charger. Both the buggy and the truck are available in two different bodyshell designs.
View the features and more photos here
Thursday, September 3, 2015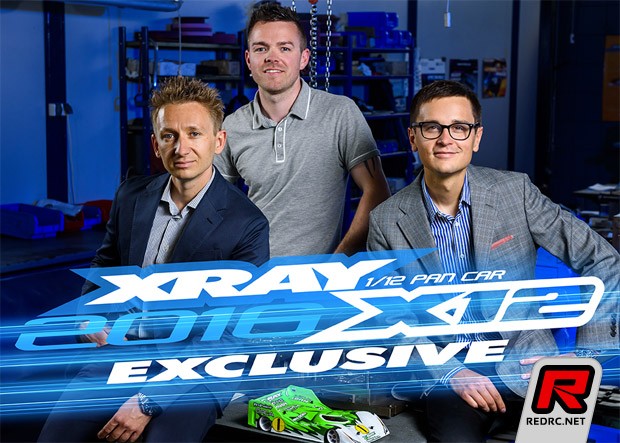 Coming soon here on Red RC is a series of articles about Xray's new X12 2016 specification 1/12th scale pan car kit. We will bring you an exclusive story by current European Champion Alexander Hagberg as well as an interview with him and British National Champion Olly Jefferies in the build up to the car's release. Be sure to check back!
Wednesday, September 2, 2015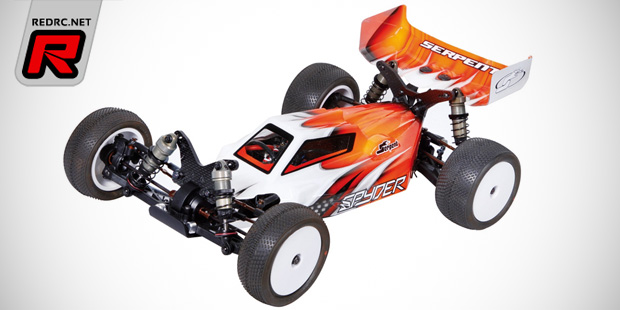 Serpent's Spyder SRX4 1/10th 4WD was first seen in prototype stages a while ago and the kit is finally available for the public. The buggy, that was steered to the runner-up spot at the 2015 EFRA Euros, is based on a 2.5mm carbon fibre chassis and it features a dual-belt drivetrain with fluid-filled gear differentials, a 3-pad slipper clutch, front clicker unit and a 3mm aluminium motor mount. The front part of the drivetrain is housed in a central spline that also makes for a strong chassis backbone. The car is designed to use saddle pack batteries, it utilises a low profile steering servo and it comes with 4mm carbon fibre shock towers, big bore shock absorbers and the kit is rounded out by a mid-cab design bodyshell, high downforce wing and a set of white disc rims.
View the features and more photos here
Wednesday, September 2, 2015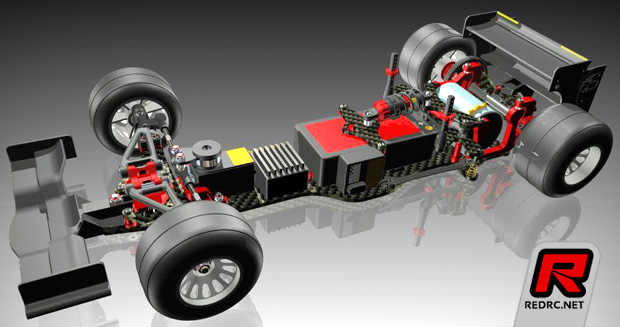 Italian company Capricorn, known for the successful 1/8th and 1/10th nitro on-road cars, will soon have the LAB F101 1/10th scale formula car available. The vehicle is based on a narrow carbon fibre chassis and it will feature a front suspension with lower carbon fibre and upper composite arms, the servo mount is designed for low-profile servos and the battery compartment takes both shorty and standard-size LiPo batteries by the look of things. In the rear the F101 sports a large volume centre shock, a single tube damper and a lightweight aluminium motor pod with a sliding-design rear axle mount. More information and images should become available in time for the release.
Wednesday, September 2, 2015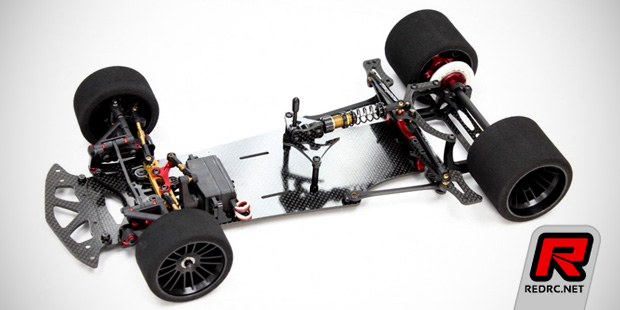 Roche have introduced the Rapide P10 1/10th scale 200mm pan car for World GT and narrow Pro10 classes. The car is based on a 2.5mm high-quality carbon fibre chassis and it features a widely adjustable front suspension, made by Xenon Racing, that allows for an adjustable wheelbase using the front lower suspension block and the graphite front plate. The reactive castor is adjustable as are the usual suspects such as toe, castor and camber. Unique with the P10, which is based off of the smaller P12 1/12th scale car, is a ball-raced rail-type steering system that makes for a more proportional and smooth steering feeling while offering quick steering Ackermann adjustments. The backbone of the chassis is a red anodised aluminium rear chassis brace as well as the battery and shock mount for the micro centre shock. In the rear the P10 features aluminium pod parts as well as aluminium mounting brackets for the rear axle that is height adjustable using spacers. The rear axle itself is made from high-quality graphite and it features a thrust race equipped ball differential and a 16-ball Xenon 64dp 93T spur gear. The kit is available for pre-order now and should hit stores very soon with a 235mm version being planned for the near future.
View the features and more photos here
Tuesday, September 1, 2015