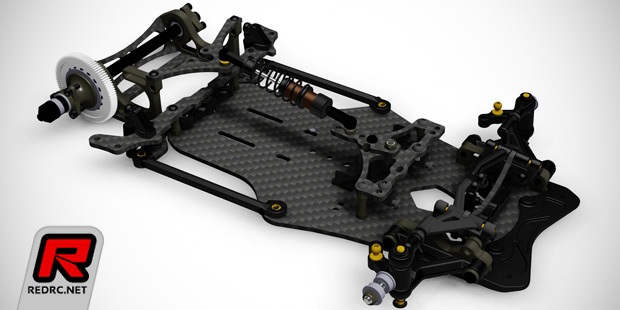 Destiny Japan have first images and information on their new VD12 1/12th scale pan car available. The car is the brainchild of Finland's Vesa Yli, the man behind the EFRA Euros winning V-Dezign cars and, although new as a brand, Destiny Japan is backed by the experience and knowledge of Xenon Racing's Terutaka Hanaumi. As for the car the VD12 builds on a 2.5mm carbon fibre chassis that allows for both longitudinal and transversal battery mounting, while the suspension duties are taken care of by genuine Xenon front suspension parts and a centre shock absorber that can be run in a long and short configuration depending on the battery layout. An innovative independent and adjustable front shock system is smoothing out road imperfections and a symmetrical floating steering servo mount makes for equal left-to-right flex of the chassis. On the rear end a new vertical micro damper layout does away with the traditional laydown tube dampers for improved handling and tuneability. The kit is rounded out by a graphite rear axle with alloy wheel hubs and a thrust-raced ball differential. A release date has yet to be announced.
View the features and more photos here
Sunday, November 29, 2015
Following the introduction of the A800 carbon fibre chassis car, Awesomatix now also have images and more information of the aluminium chassis variant available. Called the A800A, the car uses the same suspension and drivetrain parts but a newly designed, 2mm aluminium chassis whose thickness, machining and material makes for optimised flex characteristics while the unique convex shape not only improves longitudinal stiffness but it also adds a certain "ground effect". More stiffness is added to the car with the help of the taller AM115 chassis stiffener, whereas the carbon car comes with the lower AM110 stiffener. Apart from these two parts both kits are identical with the carbon car being best suited for low to medium grip conditions while the alloy kit is designed for medium to high-bite surfaces. Both kits are available now.
Thursday, November 26, 2015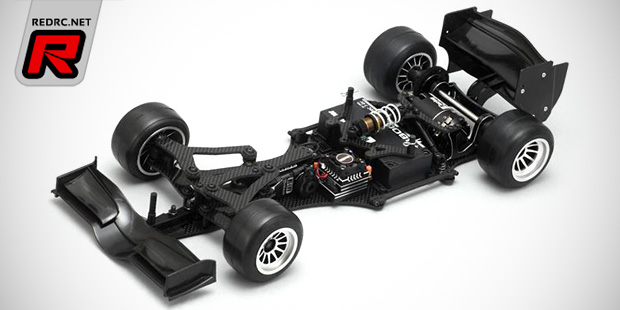 Following a first teaser image Yokomo now have revealed all details of their forthcoming YR-10 formula car kit. Developed especially for the ever growing 190mm rubber tyre class the car features a front suspension made of carbon fibre upper and lower arms combined with a standard kingpin and recoil spring setup as well as a split aluminium bulkhead that allows for a floating servo mount to produce smooth and consistent front chassis flex. The rear end features long side links and a large volume centre shock absorber to extract as much grip as possible from the rubber tyres. Large volume side dampers improve the side bite on throttle input and the kit will come race ready, complying with the ETS rules, including Ride XR tyres and Montech front and rear wings. Coming soon is also a Montech-made formula bodyshell.
Tuesday, November 24, 2015

Roche have released a first teaser image of their forthcoming Rapide F1 1/10th scale formula pan car kit. The vehicle is in its final development stages and set for a release in January 2016. Nothing is known yet in terms of specifications and features but the image available that shows a somewhat "industry standard" front end, utilising double carbon fibre arms, a single bellcrank steering system and a floating aluminium servo mount. We bring you more details and images as soon as they become available.
Source: Roche [rocherc.com]
Monday, November 23, 2015
After three years of development and countless prototypes Xray have now introduced their first ever purpose-build 1/10th scale 2WD electric off-road buggy. The XB2 was developed from the ground up with the help of European Champion Martin Bayer to offer a high degree of versatility to make the platform suitable for a range of track conditions from low-grip dirt tracks to high-grip astroturf and carpet surfaces. To allow for maximum performance, the XB2 is offered in a Carpet Edition and Dirt Edition, both built on the same suspension and chassis components with full compatibility and interchangeable parts. The Carpet Edition is designed for medium to very-high traction conditions, while the Dirt Edition is made for very-low to medium grip conditions.
Friday, November 20, 2015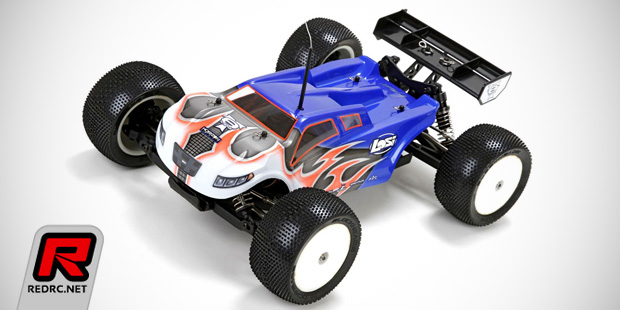 Horizon Hobby have introduced the new Maifield and Phend edition 1/14th scale Mini 8ight-T RTR truggies. The latest incarnation of the mini 8ight-T features a customised driver-edition trim scheme and a signature series motor signed by either driver. The truck builds on an aluminium chassis with 4WD shaft-driven drivetrain, allowing to thrash across dirt, gravel and asphalt with confidence. The Active Vehicle Control technology system also comes included to help deliver better handling and optimal power management over the 4500KV signature-edition brushless motor. The kits are rounded out by matching disc rims with grippy rubber tyres and a 7.2V 1200mAh NiMH battery pack.
View the features and more photos here
Thursday, November 19, 2015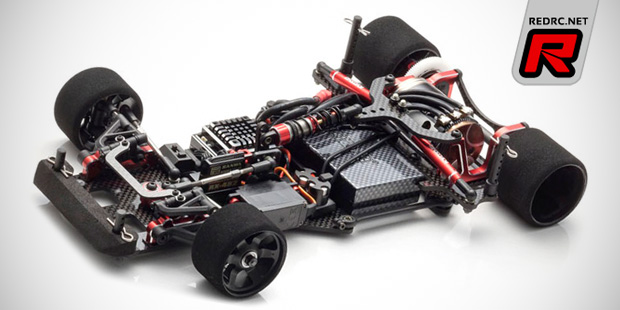 Coming this November is Kyosho's Plazma Ra 2.0 1/12th scale pan car kit. Building on the 2011 Plazma Ra kit the 2.0 variant features some subtle design revisions to make it easier to adapt the car to a range of track conditions from slippery up to high-grip thanks to a widely adjustable centre shock and the ability to run both a crank-type or direct steering assembly. A new king-pin strut system of the front suspension allows for easier and more precise camber, caster and track width adjustments and also simplified maintenance. Grooves in the chassis allow to run the 1S LiPo back in a forward or rear position and the centred motor position delivers optimal left-to-right balance. The kit is rounded out by a high-torque ball differential with thrust bearing and 4mm adjustment nut.
View the features and more photos here
Wednesday, November 18, 2015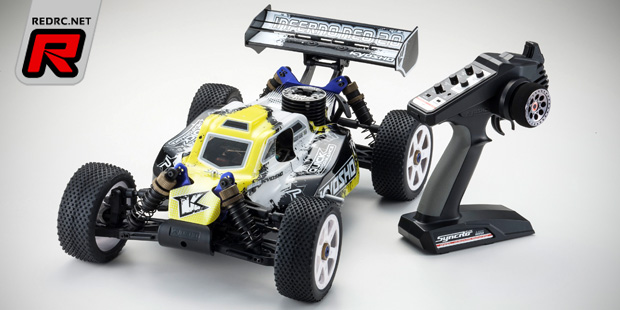 Kyosho America have introduced the Inferno Neo 2.0 1/8th scale nitro ready-to-run buggy. Features including the front and rear shock stays of the MP777 provide rigidity and strength with precision off set to produce a high amount of traction, even over the rough surfaces. Combined with big bore shocks equipped with dial-adjustable tension, the effective damping force delivers on-track stability and easy control for beginners with the sharper response required by serious racers. In addition, universal swing shafts on the front provide reliability under severe racing conditions. A new aerodynamic cab forward body design produces stable posture through the air and reinforces its competitive edge with frontal down force. The proven KE21R engine offers a balance of power, torque and stability and fitted with a recoil starter, the 21-class engine is fast and simple to start. The Readyset is equipped with the 2.4GHz Syncro KT-231P RC system and KS4031-06W servos and the kit is topped off by a bodyshell available in two colour variations.
View the features and more photos here
Wednesday, November 18, 2015