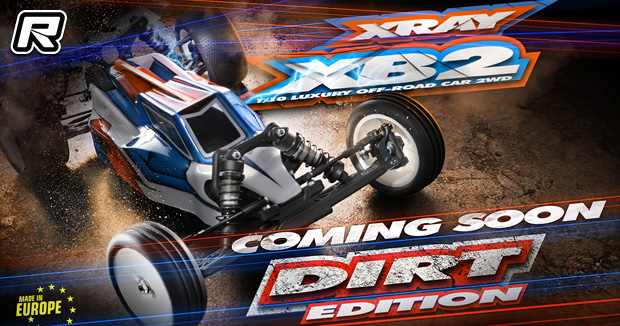 Coming soon from Xray is the XB2 Dirt Edition 1/10th scale 2WD electric buggy kit. Based off of the already available XB2 Carpet Edition the Dirt-specific kit was developed for lower traction tracks such as dirt and natural clay. Full details on the buggy along with proper production kit images will become available soon.
Source: Xray [teamxray.com]
Friday, February 5, 2016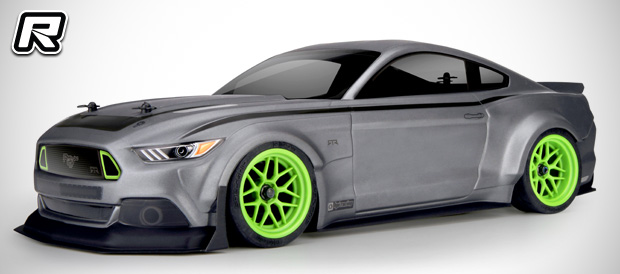 HPI Racing have introduced the brand new 2015 Ford Mustang RTR Spec 5 RS4 Sport 3. Resembling Vaughn Gittin Jr's RTR Spec 5, the car is based on the RS4 Sport 3 4WD club-level chassis and it is decked out with a super realistic Ford Mustang RTR Spec 5 body and a set of replica HRE Tech 7 wheels. Under the hood, the 1/10th scale Mustang is equipped with a shaft driven 4WD chassis with a fully sealed drivetrain, fully independent double wishbone suspension with adjustable oil filled shocks, and waterproof 2.4 GHz electronics/radio gear. Also included in the package are four AA batteries for the transmitter, a 7.2V 2000mAh NiMH battery pack as well as a suitable wall charger.
Friday, February 5, 2016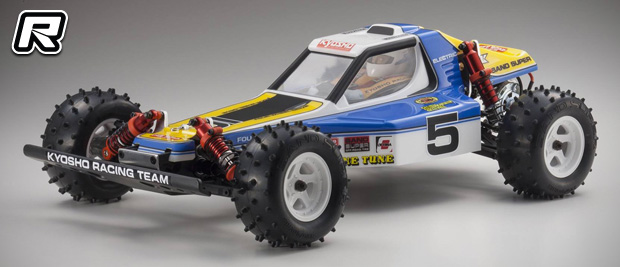 Following a first teaser Kyosho have now officially introduced the Kyosho Optima 4WD buggy re-release. Redesigned by the original designer, the Optima has been carefully redeveloped from ground up to bring back the best of the buggies in the good old days and to offer a true fun to drive feel. The "2016" Optima is designed based on the original version released in the 1980's, it features several updated areas without compromising parts compatibility with the original chassis. The upgrades and updates include 6061-T6 aluminium chassis material, the drivetrain can be build with the original chain or and optional belt drive, the diff gears are ball-raced, all gears are modern 48 pitch gears, and a slipper clutch allows the use of more powerful motors. The tyres offer a slightly modified tread and they are made using softer rubber and included in the kit is also all-hex hardware as well as two different front bumpers.
Friday, February 5, 2016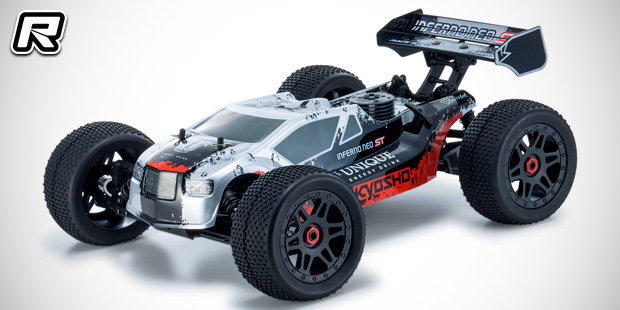 Kyosho have introduced the new Inferno Neo ST Race Spec 2.0 ReadySet nitro truggy. Having World and National Championship origins the truck builds on a foundation that benefits from more than a decade of development and refinement. The channeled aluminium chassis is made from stronger, more durable alloy, it features moulded chassis braces, and the bulkheads and suspension arms are taken right from the ST-RR Evo racing kit. Front, centre and rear differentials transfer power to the wheels via a strong shaft drive system with ultra-smooth front universal driveshafts and a double disc brake system provides ample stopping power.
Friday, February 5, 2016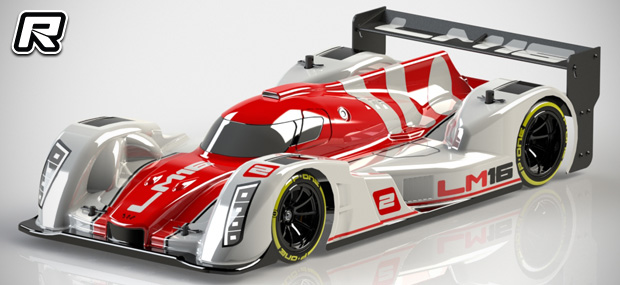 Italian company WRC have introduced the LM16 1/10th scale pan car kit. Resembling a Le Mans prototype car the vehicle is based off of the company's F-One formula car kit and it features a newly designed front bumper and body mount, a new rear upper battery and damper mount plate as well as carbon fibre rear body mounts. The dominating part of the kit, the Pro1 called body – including a separate, adjustable rear wing – finishes off the kit and it is also available separately to equip most of today's formula cars using adapters made by WRC.
Thursday, February 4, 2016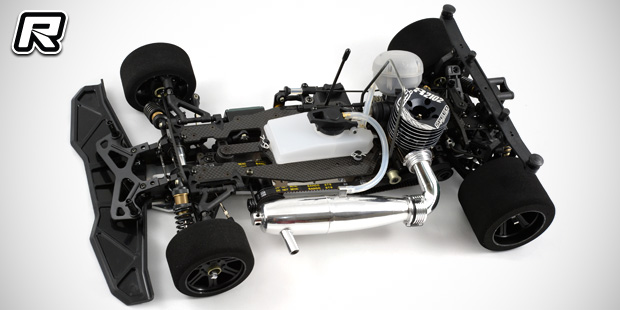 Creation Model have released first official images of the forthcoming Infinity 1/8th nitro on-road kit. The Masao Tanaka designed car is ready for release in the Asian area and it will become available in Europe shortly after Chinese New Year, meaning around beginning of March. Full details on features and specifications should surface soon.
Thursday, February 4, 2016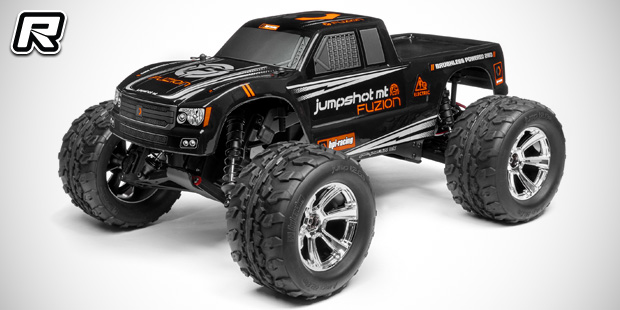 During last week's Nuremberg International Toy Fair HPI Racing have introduced the Jumpshot MT Fuzion 1/10th scale 2WD ready-to-run monster truck. Based off of the standard Jumpshot truck the vehicle features a Twin Vertical Chassis design, modular steering and a tough drivetrain to handle the power of the newly-added Fuzion brushless motor and LiPo-ready speed controller. The high-power unit makes for an increased power-to-weight ratio for more acceleration and top speed, equalling in longer jumps, bigger air and more fun. The set is rounded out by a pre-painted bodyshell, grippy all-terrain tyres on silver chrome wheels and a 2.4GHZ radio system.
Thursday, February 4, 2016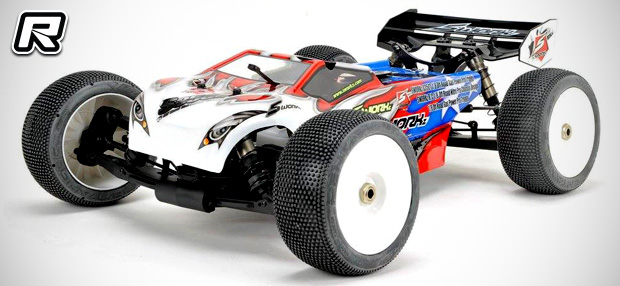 SWorkz have introduced the S350T US Edition 1/8th nitro off-road truggy. The US project was started by the SWorkz USA team during the 2015 ROAR Nats and the improvements combined with many small new details resulted into a more balanced and faster truggy. The kit comes standard with LDS front and rear universal cross drive shafts, the S350 front steering knuckle kit, the Evo II rear hub carriers and the L-BBS shock system with new geometry R2.0 shock towers.
Wednesday, February 3, 2016