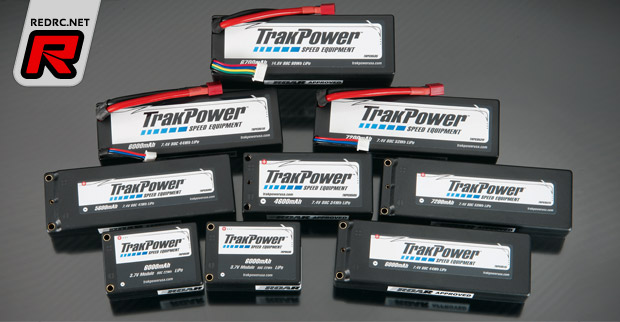 TrakPower have released a new line of LiPo hard case batteries. Higher discharge ratings of up to 80C mean even more available power, while hard cases help protect batteries from impact damage as well as the elements. Available with 4mm bullet connectors that offer cleaner wiring setups or popular, low-resistance, Deans Ultra Plug connectors.
Source: TrakPower [trakpowerusa.com]
Monday, April 1, 2013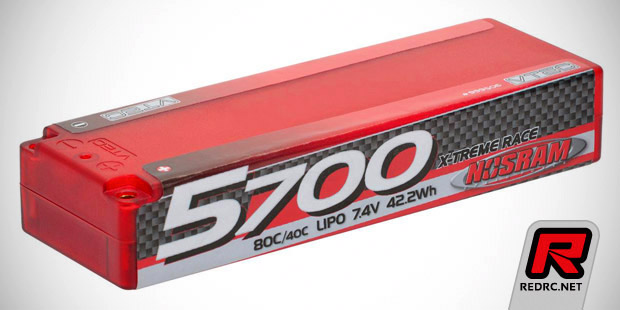 New from Nosram comes the 5700mAh 80C X-Treme LiPo battery pack. The standard length 2S hardcase battery is build from high capacity 80C peak cells, is 3C chargeable and comes in a transparent hardcase with 4mm bullet type connectors and 2mm balancer port. The battery is ideal for power-hungry applications such as Stock and Modified touring cars and off-road buggies.
Source: Nosram [nosram.com]
Monday, March 4, 2013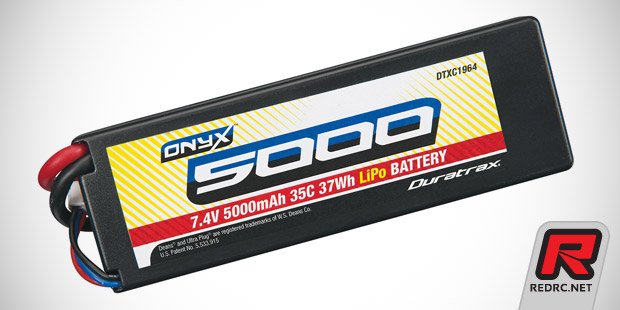 New from Duratrax come two hardcase LiPo battery packs. They are build from 35C cells with a capacity of 5000mAh and come with your choice of genuine Traxxas or Deans Ultra Plugs connectors. The economically priced packs are the ideal choice for practice or club level racing.
Source: Duratrax [duratrax.com]
Thursday, February 28, 2013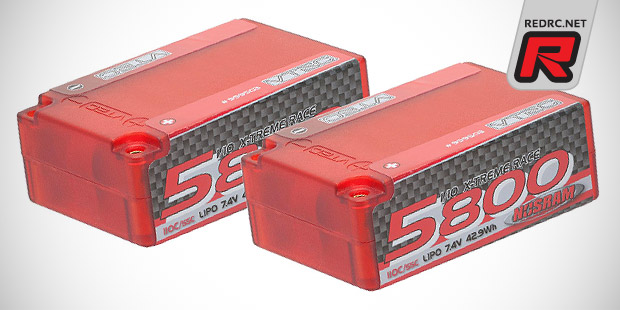 Nosram introduce the new 5800mAh X-Treme LiPo saddle pack battery. Build from the latest high performance 55C cells the hardcase battery comes with 4mm bullet type connectors, a new high density stacking method to increase voltage and the battery is 3C chargeable to reduce charging time. The saddle pack is ideal for many on-road and off-road applications that require a split battery layout.
Source: Nosram [nosram.com]
Thursday, February 28, 2013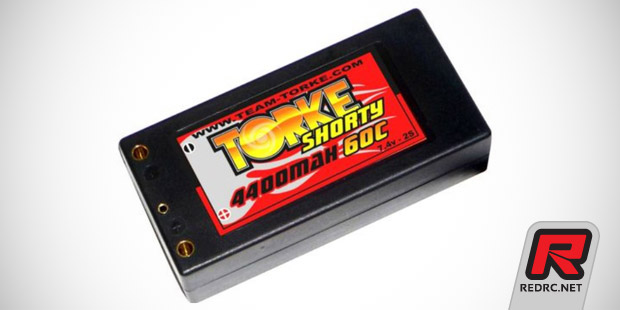 Team Torke have released a new Shorty LiPo pack for cars with limited space for the battery pack or for those racers that wish to play around with the weight balance of their car. The pack is a hard case 4400mAh 60C 7.4v 2S battery which sports the standard bullet connectors.
Source: Team Torke [team-torke.com]
Monday, February 25, 2013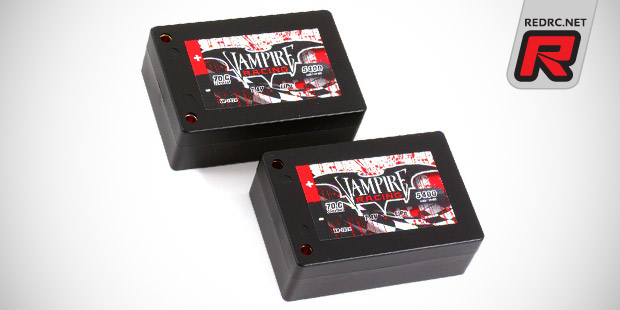 Shortly after their '2013' line of new stick LiPo battery packs Vampire Racing also introduce a new saddle pack. Made from 70C 5400mAh cells the pack is ideal for all applications that demand a high performance split pack configuration such as 4WD buggies and SC trucks.
Source: Vampire Racing [vampire-racing.com]
Thursday, February 21, 2013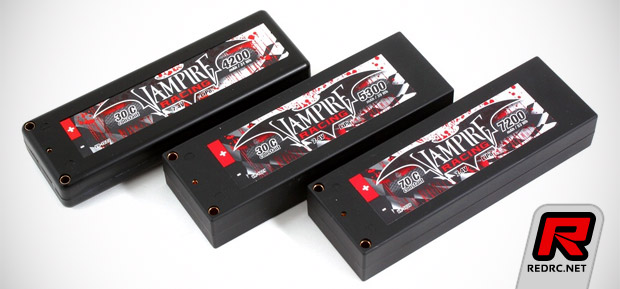 Vampire Racing have announced the release of three new LiPo battery packs in the form of a 4200mAh 30C, 5300mAh 30C and 7200mAh 70C pack. The 4200mAh 30C 7.4V pack is an entry level pack ideal to upgrade RTR cars, buggies and trucks with a high-performance LiPo battery. Housed in a 23.5mm hardcase with lower locating lugs the pack also fits many older kits with battery location chassis cut-outs. The lightweight battery is also ideal for 2WD buggies racing on slippery dirt and clay tracks.
Friday, February 15, 2013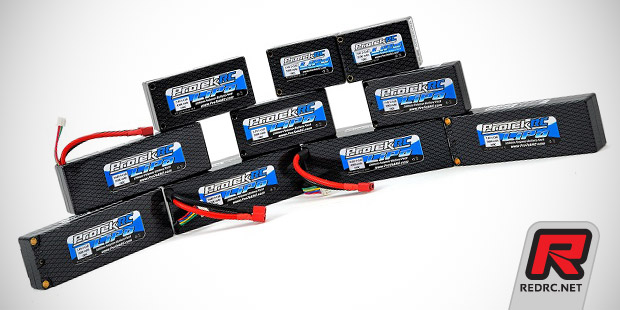 A Main Hobbies introduce the ProTek Supreme Power 100C LiPo battery packs. Build from the latest high-performance cells and coming in several specifications including 1S and 2S pan car spec packs, two standard 2S and one 'shorty' pack as well as a saddle pack for split type chassis configurations. Also new are three 4S LiPo packs for 1/8th scale classes. Capacities range from 5800mAh with the 1S pack over 3000mAh to 7000mAh 2S and 3500mAh to 6700mA 4S packs.
Source: A Main Hobbies [amainhobbies.com]
Tuesday, February 12, 2013