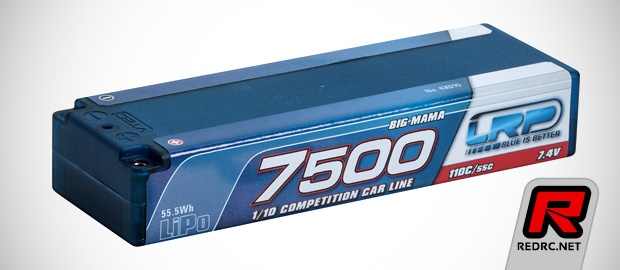 Available soon from LRP are updated hardcase LiPo batteries packs out of the company's Competition Car Line series. The range will include a two standard-size 2S 7500mAh and 6000mAh packs, a 5800mAh saddle and a 4700mAh shorty pack. All are made from 110C/55C rated cells and come in blue semi-transparent cases. Also new is a 6600mAh 100C/50C 1S pack for 1/12th applications. The batteries should hit the store shelves soon.
Click here to view the other new packs
Thursday, February 20, 2014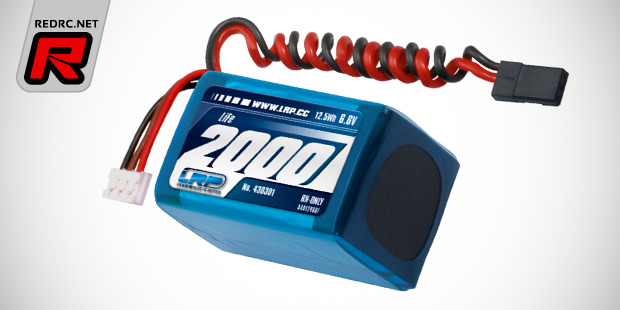 Available soon from LRP is this 2000mAh 6.6V LiFe receiver battery pack. It is of "hump pack" dimensions and fits all battery boxes designed for 2/3A hump pack battery packs. Due to the use of Lithium-Ferrite cells the pack has a voltage of 6.6V which makes it usable with standard voltage equipment without an additional voltage regulator. The battery come pre-wired with a black universal plug.
Source: LRP [lrp.cc]
Thursday, February 6, 2014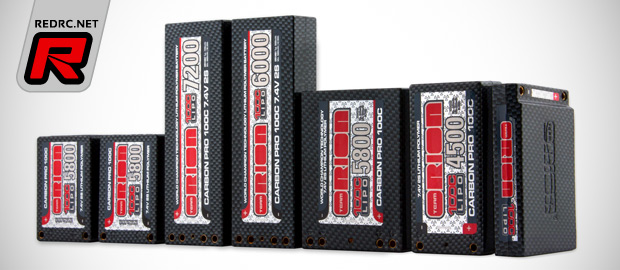 Team Orion introduce their new Carbon Pro 100C LiPo battery packs. Coming in Team Orion's patented carbon look hardcase the batteries are build using the latest generation LiPo cells with enhanced energy density, a very low internal resistance and 100C discharge rate. The packs, that are build to meet ROAR, EFRA, BRCA and IFMAR specifications, are 5C chargeable and come in a wide range of configurations including 2S standard, shorty, saddle and saddle block packs as well as a 1/12th 1S pack.
Source: Team Orion [teamorion.com]
Monday, January 27, 2014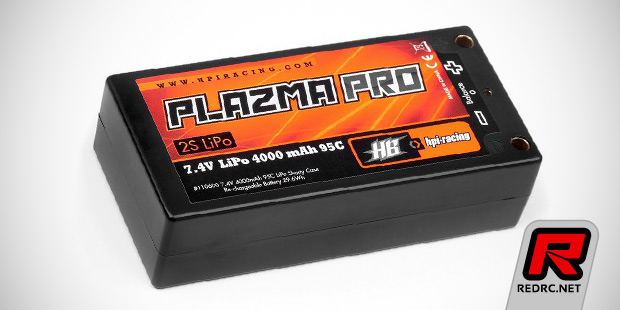 New in HPI Racing's Plazma Pro range of LiPo batteries is the 4000mAh 2S shorty pack. Build from 95C cells the pack meets the latest ROAR and EFRA size specifications and it is ideal for off-road and on-road cars alike. Included with the pack, that is fitted with 4mm female gold-plated connector tubes, comes a suitable charging and balancing harness.
Source: HPI [hpiracing.com]
Tuesday, January 21, 2014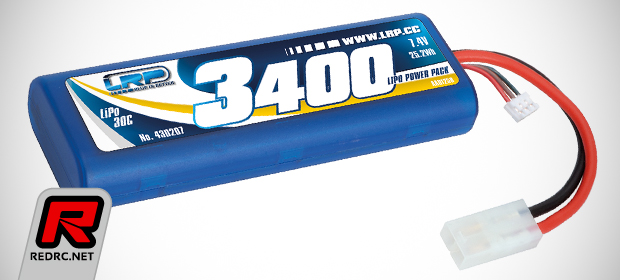 LRP introduce the new Power Pack 3400 hardcase LiPo battery. Build from 30C cells the battery mimics the dimensions of a NiMH racing pack making it ideal not only for a wide range of RTR vehicles but also nitro starter boxes and many other applications that need "racing pack"-style batteries. The pack comes in a protective hardcase and is pre-wired with a Tamiya-type connector and an EHR balancer port.
Source: LRP [lrp.cc]
Monday, December 2, 2013
Reedy have released their new 7000mAh 65C LiPo battery featuring heavy-duty 5mm socket for high current applications such as Short Course 4WD, 1:8 eBuggy, and 1:10 Touring Car. Racers will certainly appreciate the improvement in power output achieved by utilizing a lower resistance connector. This battery is constructed with the same low resistance, high-capacity cells used in Reedy's popular #309 battery housed in a durable hard case. Meets ROAR, EFRA, BRCA, IFMAR specs.
Source: Reedy [teamassociated.com]
Monday, November 25, 2013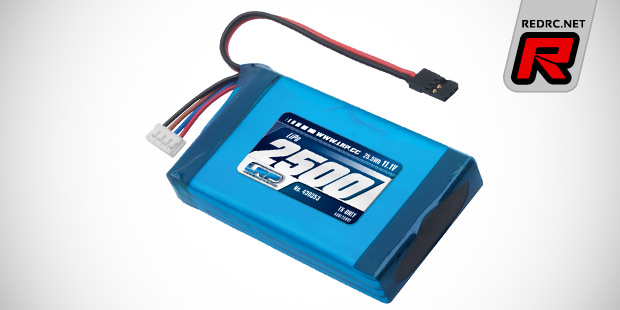 LRP have new LiPo battery packs for Sanwa and Futaba radios to offer along an updated line of specific receiver battery packs. Starting with the transmitter batteries, available soon are a 11.1V 2500mAh pack for the Sanwa M11, MX-3 and Futaba 3PK, a 7.4V variants with 2600mAh for the M11-X and MX-3X as well as a 3000mAh pack for the M12, MT-4 and the Exzes-X. All batteries come pre-wired with balancer ports and a universal connector. For the receiver side of things LRP offers the 2200mAh small hump, 2500mAh 2/3A straight and 2700mA 2/3A hump battery pack. All are of 2S/7.4V specification for the direct use with high voltage compatible receivers and servos. Like the transmitter packs the RX batteries come pre-wired with industry-standard balancer connectors and universal plugs.
Click here to view the other new battery packs
Monday, November 18, 2013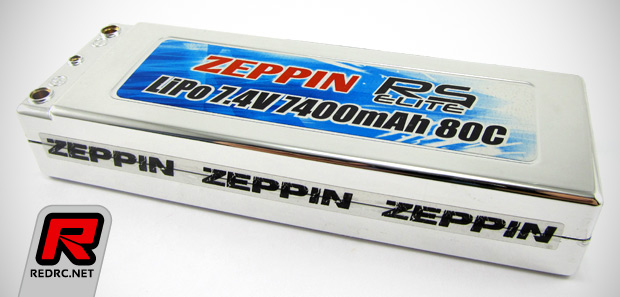 Zeppin Racing introduce three new 2S LiPo packs out of their RS Elite line of batteries. They are made using high-performance 7400mAh 80C cells, sport standard banana-type tube connectors for the speedo and the balancer port and come in three different hardcase designs with a chrome, Z-pattern and carbon pattern available.
Click here to view the two other design variants
Thursday, November 7, 2013