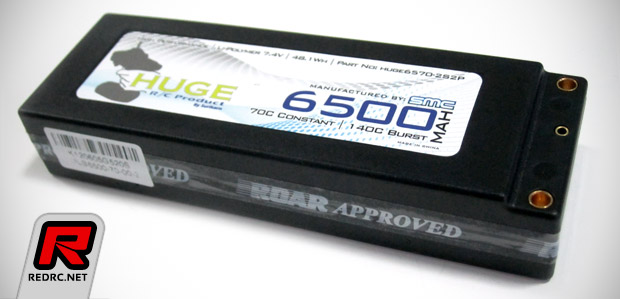 Huge R/C Products, from Surikarn Chaidajsuriya, have released their latest LiPo pack. This 6500mAh 70C Race series 7.4v battery pack features a standard hard case for crash protection and comes supplied with 4mm bullet connectors. ROAR approved, it is aimed at the competition market and suitable suited for stock, and also modified, class due to its increased power output.
Source: Huge [huge_rcproducts@live.com]
Monday, July 2, 2012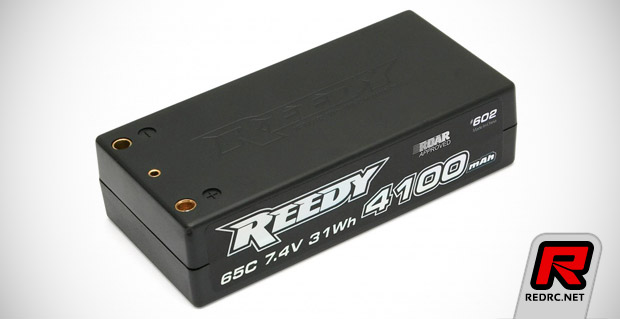 Reedy's 4100mAh 65C Shorty LiPo is intended solely for racers. Its compact size allows racers to optimize their setups by altering their vehicle's weight distribution. And its reduced weight means more acceleration and improved jumping ability. A 65C rating and a 4100mAh capacity means that whether racing stock or modified, you will have more than enough power to clear the big jump where others come up short. A ROAR approved durable hard case helps prevent damage, and 4mm socket connectors reduce resistance while allowing for clean wiring.
Source: Reedy [teamassociated.com]
Saturday, June 30, 2012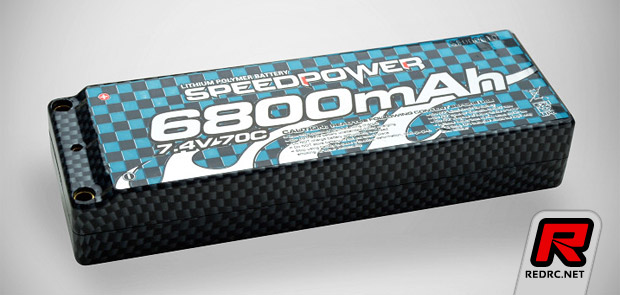 Speed Power have released 3 new competition hard case LiPo packs. First up is a 6800mAh 70C 7.4v stick pack, then there is the new 4400mAh 50C 7.4v shorty pack and finally there is a 6500mAh 70C 3.7V pack. All packs feature standard 4mm bullet connectors and in the case of the two 2S packs a 2mm bullet type balancer port.
Wednesday, June 27, 2012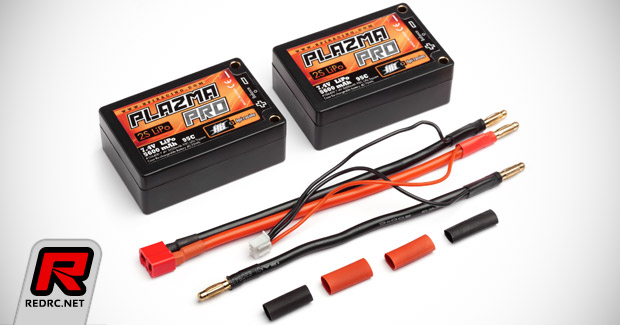 From HPI Racing, this 2S LiPo in saddle pack hard case configuration comes with authentic Deans Plug & JST-XH balance lead. This 7.4V 5600mAh 95C pack is part of the Plazma Pro range and is perfect for buggies, pan cars and all competition vehicles that require this battery configuration.
Source: HPI [hpiracing.com]
Tuesday, June 19, 2012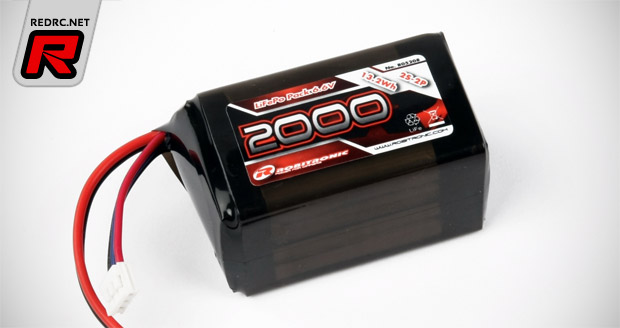 Robitronic have introduced these two new receiver packs featuring a hard case. Often the 7.4 volts that come from a LiPo pack is too much for receivers or servos, so if you don't want to use a regulator you can use Robitronic's LiFe Packs which output 6.6 volts directly. The hump pack weighs 95 grams and has a capacity of 2000mAh while the stick pack is 1600mAh and weighs 80 grams.
Friday, May 18, 2012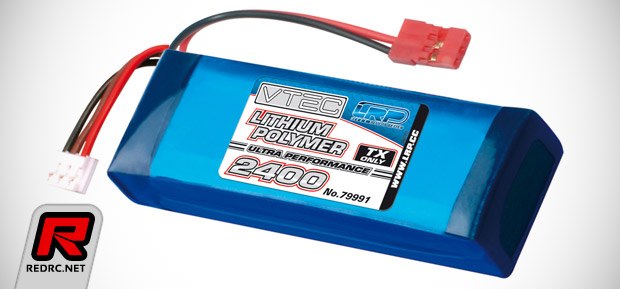 LRP have introduced this new LiPo battery which has been especially developed for Sanwa MT-4 and Exzes-X high-end transmitters. Weighing in at only 86g this light weight helps optimise the transmitter's balance, while the high capacity of this 2400mAh 2S battery guarantees a significantly extended operating time of the transmitter. LRP have also released s complete line of high quality differential and shock oil, available in 11 and 10 different viscosities respectively.
Monday, May 14, 2012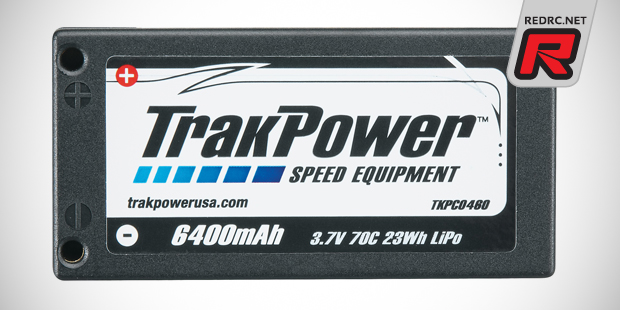 TrakPower introduce several new LiPo battery packs build from 50C to 70C cells. The hardcase packs come as 1S, 2S, 4S and 6S variant with bullet or Deans Ultra Plug connectors and include 1S 1/12th, 2S 95mm 'shorty' and 4S 1/8th scale packs.
Click here to view the other new packs
Tuesday, May 1, 2012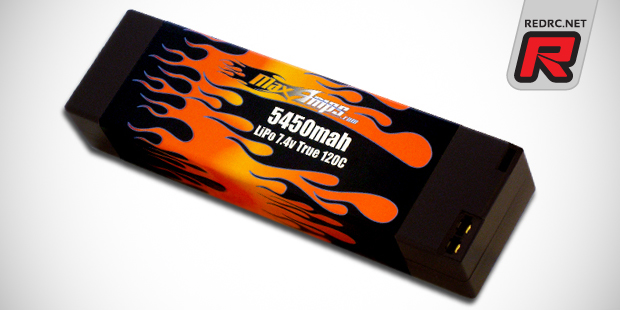 MaxAmps announces the new internal plug option for the Race Edition 6500 7.4v 150c and the 5450 7.4v 120C LiPo packs. Unlike other bullet style connectors, there is no chance of reversing polarity since both the balancer and main Traxxas HC plugs are keyed and they are specifically designed for vehicles with longer battery trays. The balancer tap is also built into the pack and offers a very clean look, both inside and outside of your vehicle.
Click here to see the other pack
Saturday, April 28, 2012