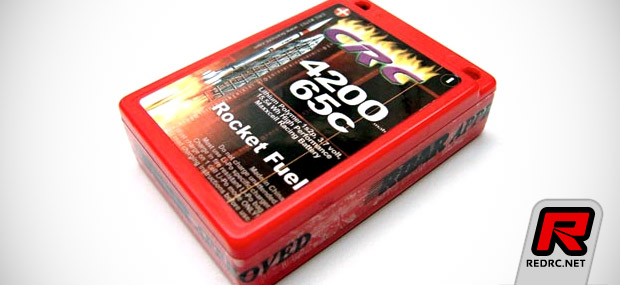 CRC have released their new battery for 1S racing, the 1S 4200mAh 65C Shorty. This new pack is built for the new CRC Gen-Xi and gives plenty of runtime and power for spec racing in 17.5 and 13.5 turn. Also, great for 4 minute oval racing, the small sizes allows multiple battery positions. Dimensions are 69x47x18.5mm it is ROAR legal and no effected by ROAR's new short battery rule.
Source: CRC [teamcrc.com]
Sunday, December 4, 2011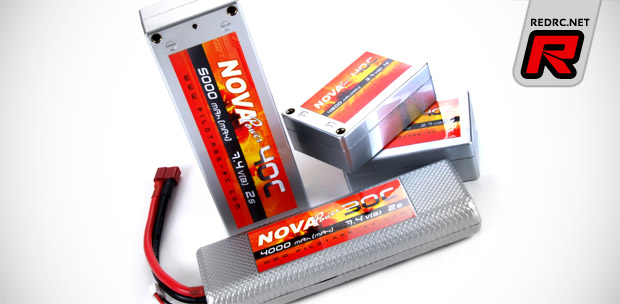 Pilotage have announced a new line up of hard case LiPo batteries for high performance model cars called Nova Line. These 30C and 40C packs are engineered to provide exceptional performance to top level competitive racers and casual hobbyists alike. The C rating of these batteries reflect the continuous current that the pack can be discharged over the course of 100 cycles, after which the pack will maintain 90% its initial capacity. The long life cycle of these batteries gives you the dependability you need while the punch that they deliver gives you the edge when you need it most.
Source: Pilotage [pilotage-rc.com]
Friday, December 2, 2011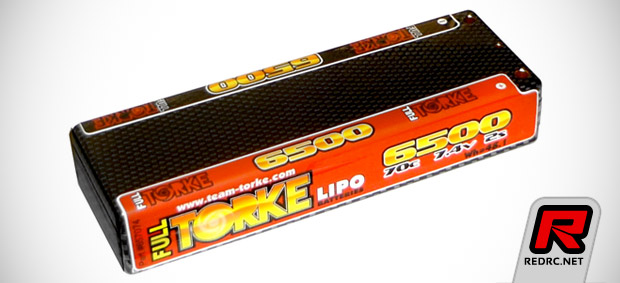 Team Torke have announced their entry on the market with a new range of RC products, the first being Full Torke competition LiPos. Full Torke are for racers and have been specially developed for maximum power, with a massive 6500mah and 70C. Full Torke is currently the highest capacity LiPos from Team Torke, meaning you will not be short of power no matter what you drive. Supplied in a hard case with flat bottom, they also feature the industry standard 4mm bullet connectors.
Source: Team Torke [team-torke.com]
Thursday, December 1, 2011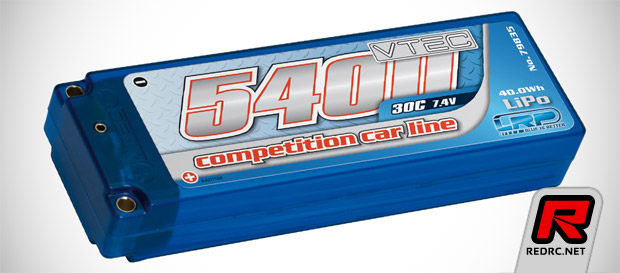 The LRP VTEC Competition 5400 30C is the ultimate power package for all competition rookies. This budget LiPo from the competition car line series features a rated current of 30C. It is therefore powerful and persistent enough to withstand the toughest racing. In addition to the High Density Stacking (HDS) technology and a 3C charge current, the gold coated connectors guarantee lowest contact resistance.
Source: LRP [lrp.cc]
Tuesday, November 29, 2011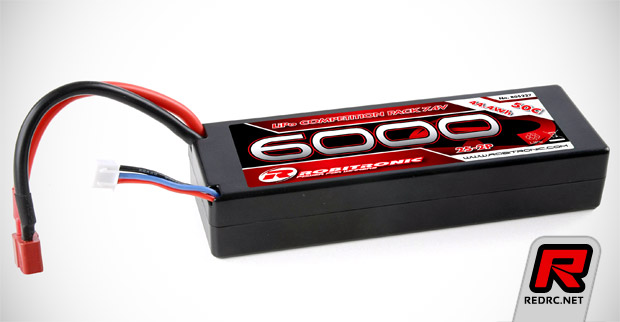 Robitronic have released their newest generation of LiPo racing pack, this 6000mAh 50C 7,4V battery. The LiPo is securely packed into a impact resistant hard case and comes pre wired with 'T' Connector for the lowest contact resistance. A XH type balancer is also supplied.
Source: Robitronic [robitronic.com]
Sunday, October 23, 2011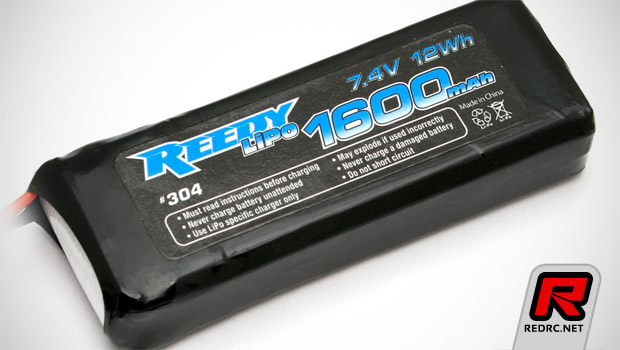 Reedy have introduced two new receiver battery packs for use in nitro-powered cars, buggies and trucks that require a stick configuration. A choice of LiFe or LiPo chemistry is available in capacities that provide plenty of duration for long main events. The standard power plug fits directly into your receiver or switch harness, while a JST-XH balance connector allows for simple balance charging.
Friday, October 21, 2011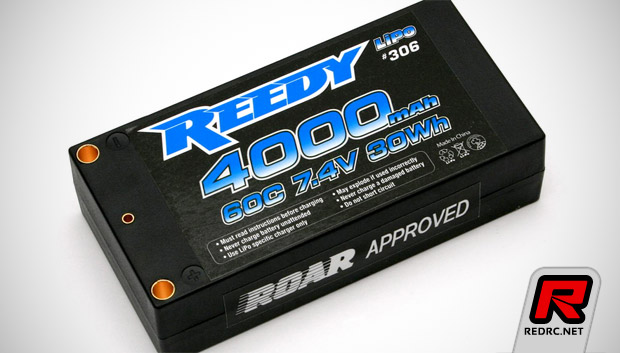 Reedy's Shorty LiPo offers a high 4000mAh capacity and powerful 60C rating in a light and compact package. With more than enough power and run time for both on and off road racers, this battery's real advantage is its compact size which allows racers to optimize their setups by altering their vehicle's weight distribution. A durable hard case helps prevent damage while 4mm socket connectors reduce resistance while allowing for short and clean wiring. A pair of 4mm male connectors are included.
Wednesday, October 19, 2011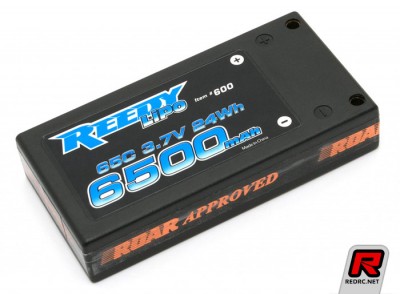 Fancy descriptions and buzz words are not required when describing Reedy's 6500mAh 65C competition LiPo battery, the specifications speak for themselves. If you are a 1:12 or World GT racer, this battery produces power and capacity that is second to none.
Tuesday, October 4, 2011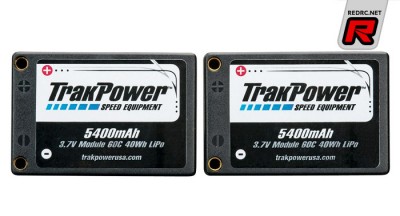 New from TrakPower is this 2S 7.4V 5400mAh 60C LiPo saddle Pack that's pure power for blistering speeds and high capacity for longer run times. A hard case offers protection from the elements and crash damage. The pack is equipped with female bullet connectors.
Source: TrakPower [trakpowerusa.com]
Friday, September 30, 2011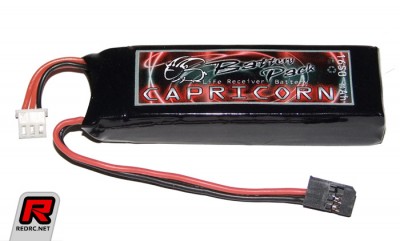 Capricorn have released this new LiFe RX pack for use in gas powered cars. The 6.6v 1650mAh pack is very light and unlike LiPo packs does not requiring a regulator, which is necessary for some radio equipment due to their higher voltage. Configured as a stick pack it comes pre wired with power and balancer cable.
Source: Capricorn [capricornrc.com]
Sunday, September 11, 2011