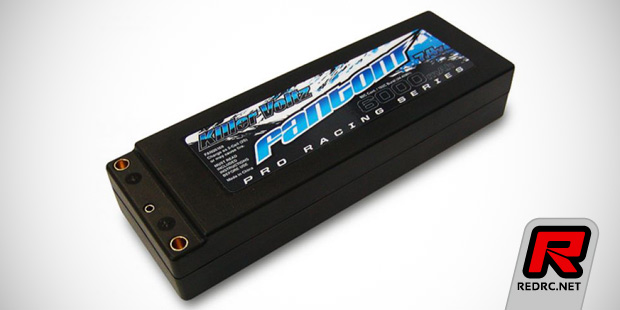 Fantom Racing now have their latest 6000mAh 80C LiPo battery pack available. The ROAR-legal Pro Racing series pack is built using the latest 80C cells and comes in a protective hardcase and with 4mm connection tubes. Beside the "bullet-type" variant Fantom also offers two pre-wired packs with Deans and Traxxas style plugs.
Click here to view the pre-wired packs
Monday, April 7, 2014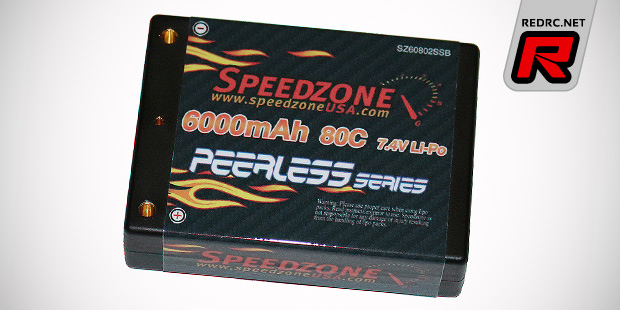 Speedzone have a new Peerless Series LiPo battery pack available in the form of a 6000mAh 80C 2S square pack. The battery measures 93×68.5×25.1mm and is a substitute option to saddle packs as it sports the same dimensions as a side-by-side 2S saddle pack but does away with the fiddly jumper wire. The battery comes with 4mm connections and shrink-wrapped for added protection.
Source: Speedzone [speedzoneusa.com]
Monday, April 7, 2014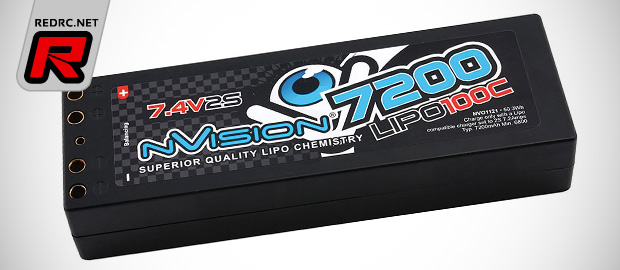 Available soon from nVision are four new high-performance LiPo hardcase battery packs. Coming as 7.4V 7200mAh standard type, 4500mAh shorty, 5800mAh saddle and 3.7V 7200mAh 1/12th scale pack, the rechargeable power sources are made using the latest 100C cells making them ideal for all power-hungry applications. All packs feature 4mm connector tubes while the standard-size 2S packs comes with dual tubes for a lower resistance and improved power load when needed.
Click here to view the other new batteries
Thursday, April 3, 2014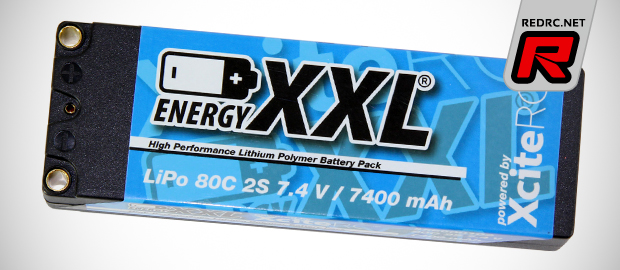 German company Xcite RC introduce their new line of EnergyXXL hardcase LiPo battery packs. Coming in protective hardcases the packs are built from the latest high-performance 80C cells for the lowest possible internal resistance and maximised lifespan and performance. The EFRA homologated packs are available in a range of configurations including 7400mAh and 5800mAh 2S standard, a 6000mAh saddle and a 4600mAh shorty pack as well as a 6500mAh 1S and a 6700mAh 4S pack. All include suitable bullet type power and balancing connectors along pre-wired charging harnesses.
Click here to view the other new battery pack
Wednesday, March 12, 2014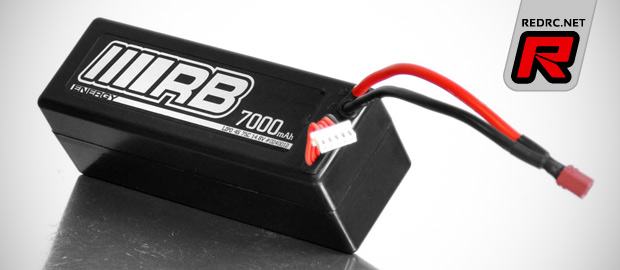 RB introduce their new Energy line of hardcase LiPo battery packs. Available in several configurations including a 4S 7000mAh 75C and 4S 6200mAh 70C "1/8th" pack, a 2S 7000mAh 75C and 2S 5200mAh 45C standard length straight pack, a 2S 5300mAh 75C saddle pack as well as a 2S 3000mAh 40C pack which is ideal for RTR cars and starter boxes, all batteries come in a matte black protective hardcase with chrome RB sticker. All batteries, except the ones with bullet-type tube connectors, are pre-wired with high-current Deans T-type connectors.
Click here to view the other new LiPo packs
Wednesday, March 12, 2014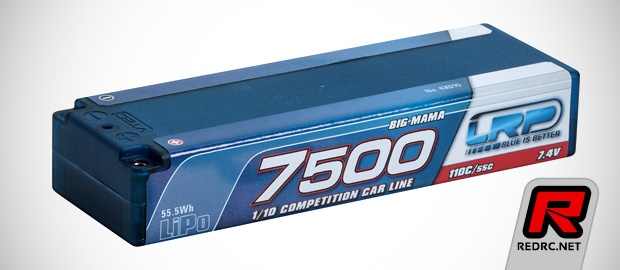 Available soon from LRP are updated hardcase LiPo batteries packs out of the company's Competition Car Line series. The range will include a two standard-size 2S 7500mAh and 6000mAh packs, a 5800mAh saddle and a 4700mAh shorty pack. All are made from 110C/55C rated cells and come in blue semi-transparent cases. Also new is a 6600mAh 100C/50C 1S pack for 1/12th applications. The batteries should hit the store shelves soon.
Click here to view the other new packs
Thursday, February 20, 2014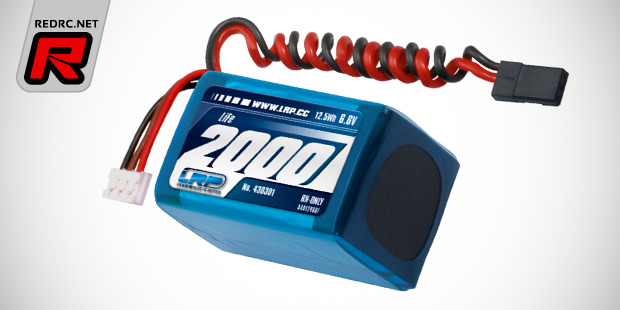 Available soon from LRP is this 2000mAh 6.6V LiFe receiver battery pack. It is of "hump pack" dimensions and fits all battery boxes designed for 2/3A hump pack battery packs. Due to the use of Lithium-Ferrite cells the pack has a voltage of 6.6V which makes it usable with standard voltage equipment without an additional voltage regulator. The battery come pre-wired with a black universal plug.
Source: LRP [lrp.cc]
Thursday, February 6, 2014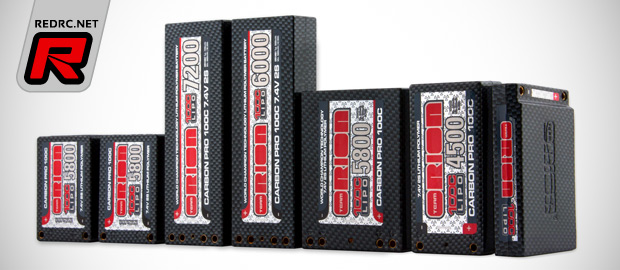 Team Orion introduce their new Carbon Pro 100C LiPo battery packs. Coming in Team Orion's patented carbon look hardcase the batteries are build using the latest generation LiPo cells with enhanced energy density, a very low internal resistance and 100C discharge rate. The packs, that are build to meet ROAR, EFRA, BRCA and IFMAR specifications, are 5C chargeable and come in a wide range of configurations including 2S standard, shorty, saddle and saddle block packs as well as a 1/12th 1S pack.
Source: Team Orion [teamorion.com]
Monday, January 27, 2014