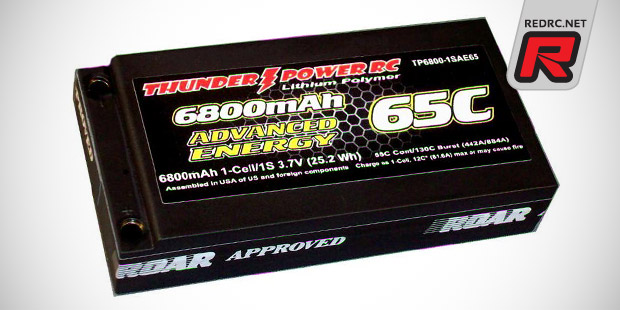 Thunder Power announce the 1S 6800mAh 65C Advanced Energy Series LiPo battery pack for Oval and 1/12th carpet racing. Made to deliver more power and to run cooler the pack weights 150g and is 2C chargeable. Sporting dimensions of 92.5×46.5×18.5mm it comes with 4mm bullet-type connectors and is available from early October.
Source: Thunder Power [thunderpowerrc.com]
Tuesday, September 25, 2012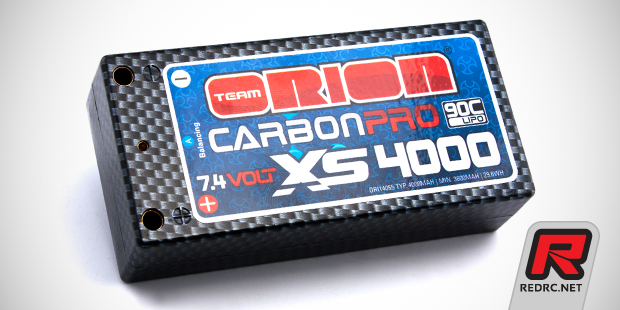 Team Orion introduce their Carbon Pro XS 95mm shorty LiPo battery pack. Build from 90C cells the hardcase battery pack is ideal for the new breed of 2WD off-road vehicles as well as all on-road cars that benefit from a short and lightweight battery pack.
Source: Team Orion [teamorion.com]
Wednesday, September 5, 2012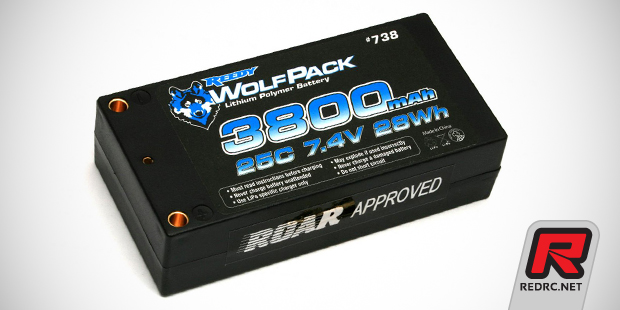 Reedy introduce two new LiPo battery packs out of their WolfPack line of batteries. Starting with the 3800mAh 25C shorty pack, the 94mm long hardcase battery weights 207g, is 2C chargeable and comes with 4mm bullet type connectors. The second new pack is a 4800mAh 25C saddle pack. It also is 2C chargeable and both packs are aimed at the cost oriented club racer.
Click here to view the other new pack
Wednesday, September 5, 2012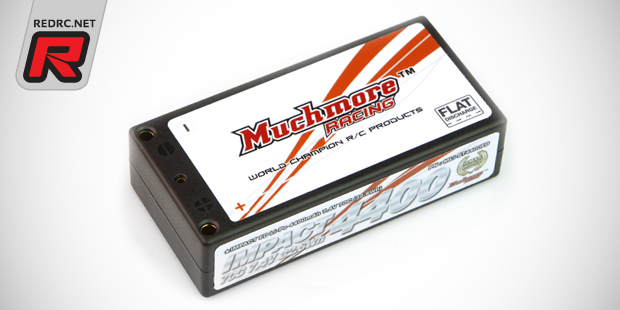 Much More Racing introduce the Impact FD series 4400mAh 70C LiPo battery pack. The 96mm 'shorty' pack weights 200g and is ideal for all 2WD applications and helps to put weight were it is needed. The hard case pack incorporates 4mm bullet type connectors and a 2mm balancer port and is available soon.
Source: Much More [muchmoreracing.net]
Tuesday, September 4, 2012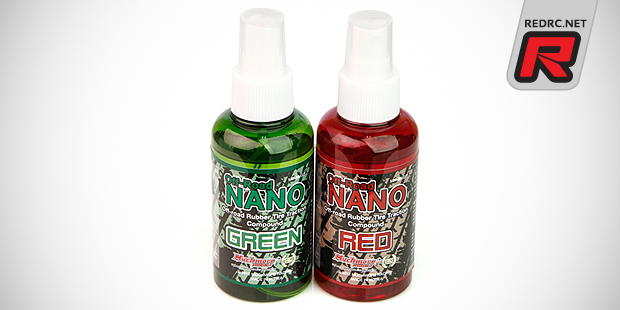 New from Much More Racing comes the Nano off-road traction compound and the Sanwa M12 and MT-4 transmitter LiPo battery pack. Starting with the traction compound the Nano called tire softener is available in Green and Red formula and is designed to give electric and nitro tires an improved grip on slick clay surfaces. The traction compound comes in spray bottles for easy application. Made for the Sanwa M12 and MT-4 transmitters is Much More Racing's 2500mAh 7.4V LiPo battery pack. It comes pre-wired with a Sanwa-compatible plug and balancing port and sports dimensions of 95x30x12.5mm with a weight of 97g.
Click here to view the TX battery pack
Friday, August 31, 2012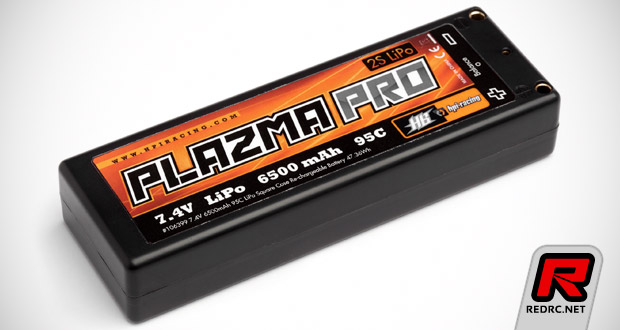 The HPI Plazma range of battery packs is growing with the release of this new pack. Fitting within all accepted maximum pack sizes, allowing it to fit in any competition touring car, buggy, short course truck and other types of racing car, the 95C power rating will give you plenty of acceleration while the 6500mAh rating will allow you to fully utilise the power of the pack throughout a 5-minute race. It also features a real Dean's connector and a universal balancing plug for simple maintenance. For charging your LiPo batteries with complete confidence there is the new HPI Plazma Pouch LiPo safe case. The case is flameproof and provides superior protection for your pit area and home from overcharged or damaged batteries.
Saturday, August 25, 2012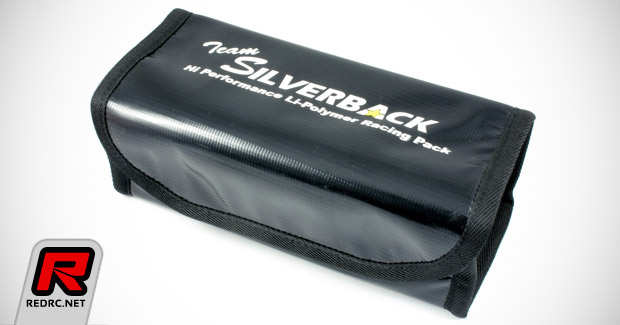 Silverback have released their new LiPo safety charging and storage bag. Made from high performance materials that are not only resistant to hight heat levels, but also to fire. The ideal solution for ensuring safe charging of all LiPo cells, it also doubles up as a compact and safe storage solution for your cells when not in use.  Available with two seperate cell storage cases for added protection for your expensive cells, or as just the charge bag.
View another image of the bag here
Thursday, August 16, 2012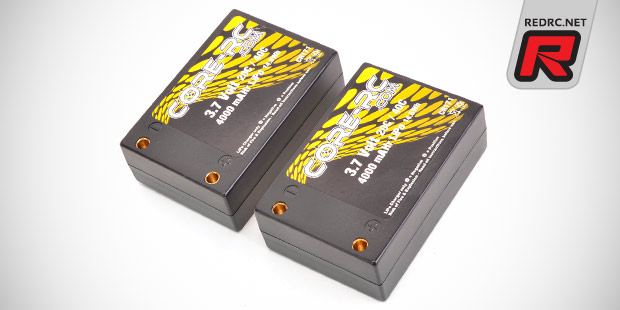 Schumacher Racing introduce two new Core RC LiPo battery packs in the form of a 2S 4000mAh 20C and a 1S 3200mAh 25C pack. Starting with the 2S offering the saddle pack is great for 2WD and 4WD off-road cars, sports a height of 23.5mm and comes with charging harness and balancer plug. The second new pack, the 1S 3700mAh 25C is ideal for 1/12th circuit racing, sports dimensions of 93×46.6×18.4mm and is build with a lightweight 3200mAh cell.
Click here to view the 1S pack
Tuesday, August 7, 2012