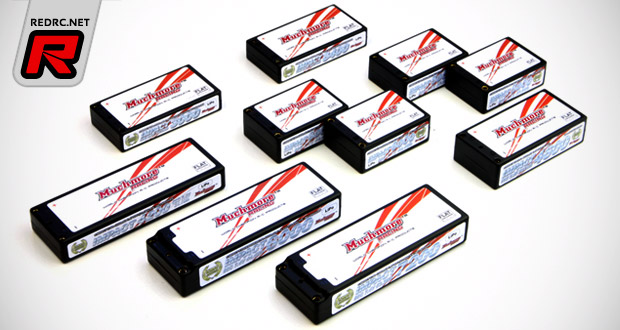 Much More have introduced a completely new line of Impact LiPo batteries called FD or Flat Discharge. The new configuration gives a flatter discharge curve meaning you get more voltage for longer instead of a steady drop in voltage as in regular packs. Available in 7200mAh 80C & 6000mAh 80C stick packs, 6000mAh 80C & 5000mAh 50 (low height) saddle packs, 4600mAh 80C shorty pack, 6400mAh 70C 1S & 3000mAh 60C 2S 1/12th packs and a 4200mAh 50C (low height) stick pack.
Thursday, May 30, 2013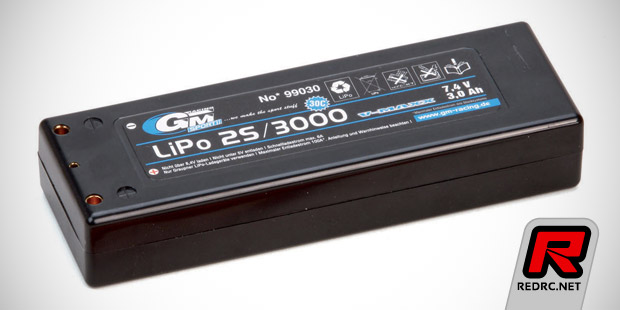 Graupner introduce three new GM Racing V-Maxx Sport 7.4V LiPo battery packs. Build from the latest generation 30C cells the batteries combine low weight and high performance. Available are 24mm height 2400mAh and 3000mAh oval diameter racing packs with JST connector and a 3000mAh 25mm high brick-type pack with 4mm bullet type connector tubes. The economically prices packs are ideal for basher and cost-oriented club racers alike.
Click here to view the other new battery packs
Friday, May 17, 2013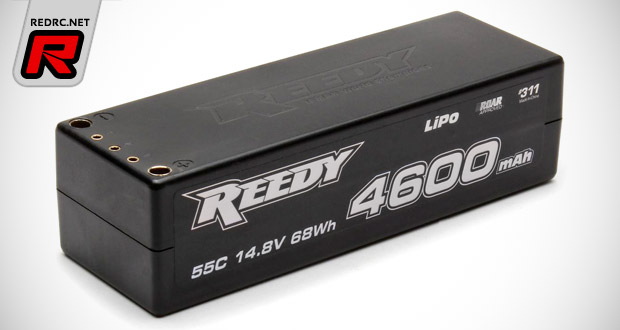 Tested and developed by the championship-winning factory team drivers, Reedy's new 4600mAh 55C 14.8V LiPo battery is a must-have for the hardcore 1:8 buggy racer who seeks maximum power output and run time in a compact package. The battery's weight makes it easier to achieve perfect left/right weight distribution while 5mm power sockets offer the same convenience and low-resistance operation that 1:10 and 1:12 drivers have enjoyed for years. A durable hard case protects the battery from damage while three 2mm balance ports allow for balance charging using the included balance charge harness. Two 5mm sockets are also included.
Tuesday, May 14, 2013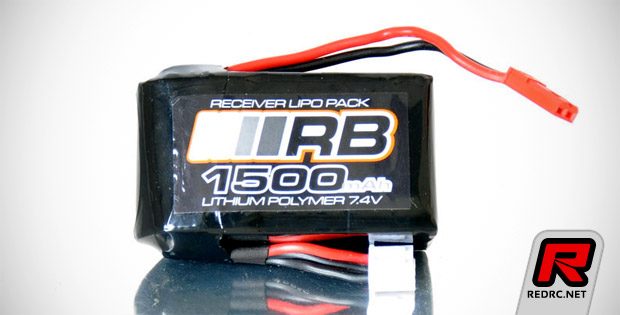 RB's new LiPo pack is ultra compact (50 x 28x 18mm) and really light (<59 grams) to deliver 7.4V and 1500mAh capacity, all you need to complete your main. Designed to perfectly fit in your RB One and RB One Racing it's also compatible with many other racing cars for drivers who want to save weight and place.
Source: RB [rbproducts.com]
Thursday, April 4, 2013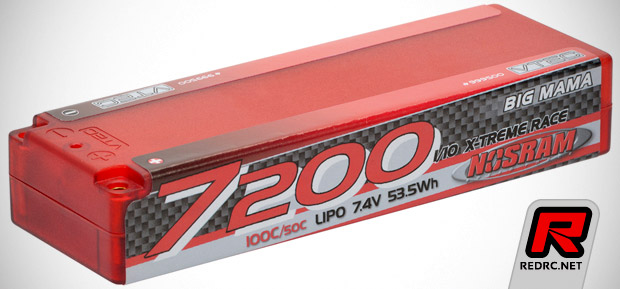 Nosram introduce updated versions of their X-Treme Race competition LiPo battery packs. Protected by a red semi-transparent hard case the packs are build from the latest 3C chargeable cells and come in several specifications from 1S pan car over 2S shorty up to 2S saddle and regular length packs. They feature 4mm bullet-type power and 2mm balancer ports and comply with DMC, BRCA, EFRA and IFMAR rules.
Click here to view the other new batteries
Thursday, April 4, 2013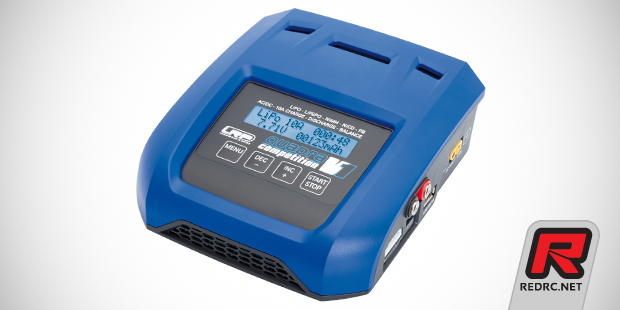 LRP introduce the Quadra Competition V.1 charger and new hard case LiPo battery packs. Starting with the charger, the Quadra Competition V.1 is designed for the stationary use with the integrated power supply or at the track using 12V input. The charger offers up to 10A charge and 5A discharge current, fills 1S to 6S LiPo and 1 to 14 cell LiXX battery packs and offers several charge programs including balancing and storage charging. Featuring a back-lit display and four foil-covered buttons the V.1 is also updatable using the integrated USB interface. Also new is an updated line of competition hard case LiPo battery packs. Available are several 2S and a 1S pack build from 80C/40C up to 110C/55C cells making them ideal for 1/12th to 1/8th scale applications. The capacities available range from 4500mAh with the 2S 'shorty' pack up to 7200mAh with the 2S offerings. They come in protective semi-transparent cases and with 4mm bullet-type tube connectors and 2mm balancer ports.
Click here to view the battery packs
Wednesday, April 3, 2013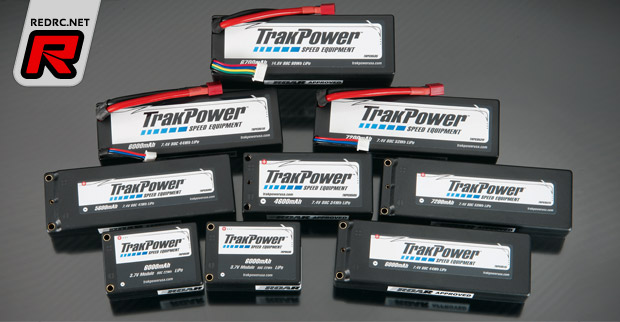 TrakPower have released a new line of LiPo hard case batteries. Higher discharge ratings of up to 80C mean even more available power, while hard cases help protect batteries from impact damage as well as the elements. Available with 4mm bullet connectors that offer cleaner wiring setups or popular, low-resistance, Deans Ultra Plug connectors.
Source: TrakPower [trakpowerusa.com]
Monday, April 1, 2013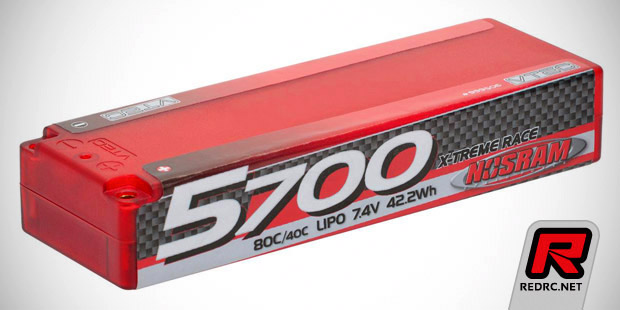 New from Nosram comes the 5700mAh 80C X-Treme LiPo battery pack. The standard length 2S hardcase battery is build from high capacity 80C peak cells, is 3C chargeable and comes in a transparent hardcase with 4mm bullet type connectors and 2mm balancer port. The battery is ideal for power-hungry applications such as Stock and Modified touring cars and off-road buggies.
Source: Nosram [nosram.com]
Monday, March 4, 2013