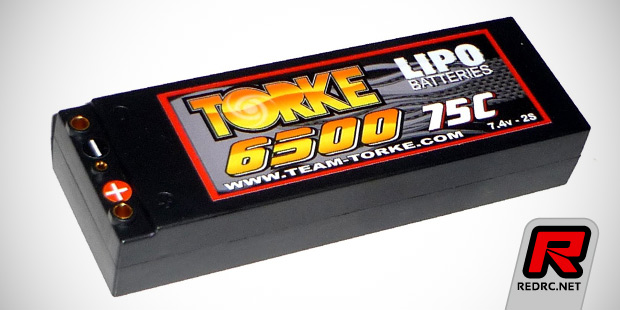 Team Torke have released two new hardcase LiPo battery packs in the form of a regular length 6500mAh 75C and a shorty 4800mAh 70C variant. Both sport increased capacities over their predecessors and feature standard bullet connectors with the shorty pack offering a dual plug layout for improved power supply when needed.
Click here to view the other new pack
Friday, September 20, 2013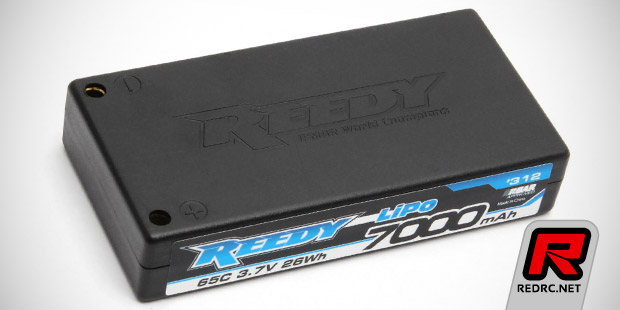 Available now from Reedy is the 7000mAh 3.7V competition LiPo battery pack for 1/12th stock and modified as well as World GT racers. The pack is built from the latest high-performance cells whose new chemical formulation makes for the highest capacity and voltage possible. The hardcase battery is designed to meet ROAR and BRCA specs, comes with 4mm tube type connectors, measures 93x47x18.5mm and weights 155g.
Source: Team Associated [rc10.com]
Wednesday, August 21, 2013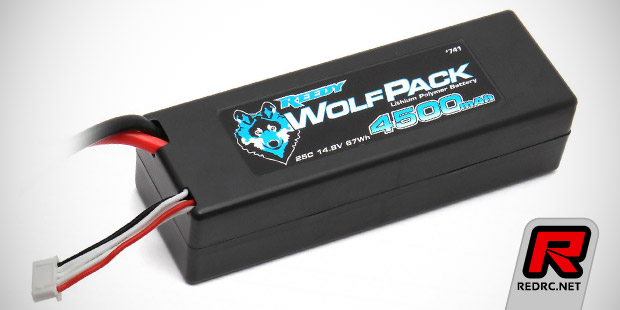 Reedy have a new 14.8V battery pack available in the form of the WolfPack 4S 4500mAh LiPo. Made with the basher and club level racer in mind the pack is build from 25C cells and offers a capacity of 4500mAh for long run times and exceptional performance. With dimensions of 139x47x35mm the battery fits nearly every car that can handle 4S brick-type hardcase packs and it comes pre-wired with a JST-XH balancer port and a genuine Deans Ultra Plug connector.
Source: Team Associated [rc10.com]
Thursday, August 15, 2013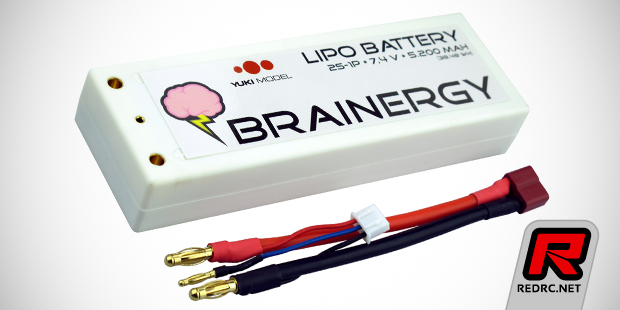 CN Development & Media introduce the Yuki Model Brainergy hardcase LiPo battery pack. The 2S battery is build from high-performance 5200mAh 30C cells and comes in a protective hardcase with 4mm bullet-type tubes and 2mm balancer port. Included with the pack comes a suitable adapter wire with T-type connector.
Source: CN-Group [cn-group.de]
Monday, July 29, 2013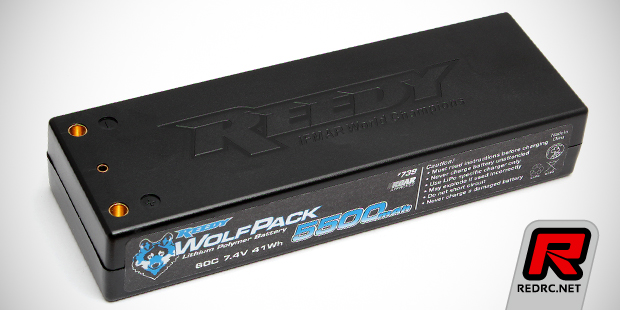 New from Reedy comes the WolfPack 5500mAh 60C 2S LiPo hardcase pack. The battery is made from high-quality cells and targets the cost-oriented club racer who is after an affordable high performance pack. Sporting standard 139x47x25.1mm dimensions and 4mm sockets the battery comes in a protective hardcase, weights 301g and is ideal for both on-road and off-road racing.
Source: Reedy [teamassociated.com]
Wednesday, July 24, 2013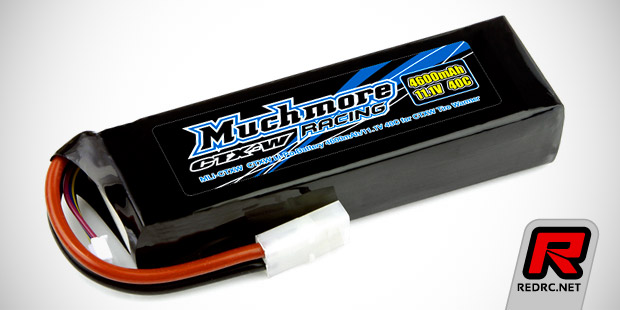 Designed for the CTXW tyre warmer is this 3S 4600mAh LiPo battery pack from Much More Racing. The internal power source allows the use of the tyre warmer unit without mains power making it possible to heat the tyres while waiting in the pits or the starting grid. The softcase pack comes build from 40C cells and is pre-wired with a Tamiya-style plug.
Click here to view another photo
Monday, July 15, 2013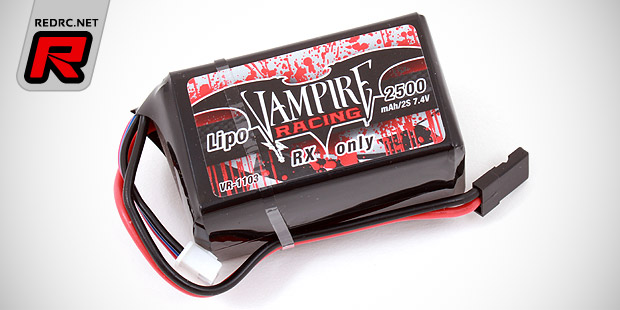 New from Vampire Racing come LiPo receiver battery packs for 1/8th and 1/10th scale nitro vehicles. Available as standard-size 2500mAh hump and 2300mAh straight pack the 2S packs offer a voltage of 7.4V ideal for the new breed of HV-compatible receivers and servos. The semi-hardcase packs come with a protective inner shield and sport a stealthy black heat shrink tube for cool looks and best possible protection of the cells in all racing conditions. Both battery packs are pre-wired with a balancer connector and JR/Futaba-compatible universal plug.
Click here to view the other new pack
Tuesday, July 9, 2013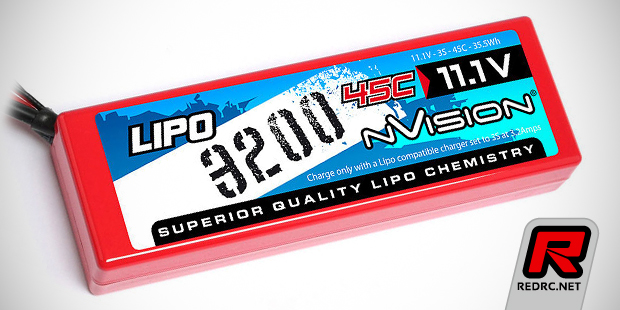 New from nVision come two LiPo battery packs in the form of a 3S 3200mAh pack and a 2500mAh receiver battery. Starting with the 3200mAh 11.1V 3S pack, the power source comes in a protective hardcase and is build from 45C high-performance cells. It comes pre-wired with a Deans-style connector and is ideal for 1/10th Traxxas trucks, many off-road vehicles and also run 1/8th buggies on 6S configuration. The second new battery is a 2500mAh receiver pack in 2S2P configuration. Sporting dimensions of 53x30x30mm the pack weights 100g and comes pre-wired with a JR-compatible universal connector.
Click here to view the other new battery
Tuesday, June 4, 2013