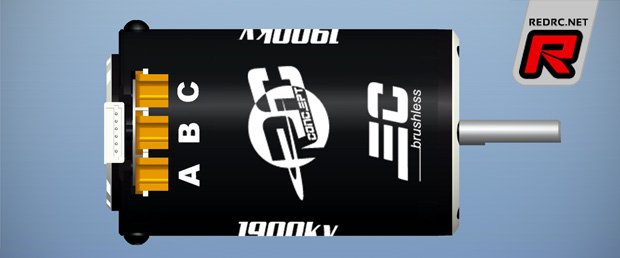 French company RC Concept introduce their new EC8 electric brushless motor for 1/8th scale classes. Featuring a 7075-T6 aluminium can, high-quality neodymium magnet and copper wire material, the motor will produce more torque while offering increased efficiency. The backplate sports dual sensor ports and the motor is available in a 1900kv, 2100kv and 2500kv variant all of which are usable with 3S to 4S input.
Click here to view the features and another photo
Monday, August 24, 2015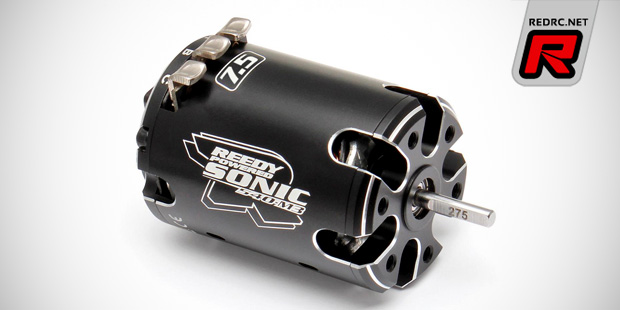 Reedy have introduced the new Sonic 540-M3 540-size competition brushless motors. On the outside, the 540-M3 appears very similar to the Mach 2, but look closely nothing has been carried over from the previous model. A 3-piece CNC machined can reduces weight while improving airflow, component fit, and bearing alignment. Heavy-duty silver-plated solder tabs are not only thicker to reduce resistance, but are also cupped to aid soldering, and well supported to prevent internal connections from fatiguing over time. Inside the motors feature an all-new stator design, pure copper magnet wire, and low-resistance collector rings. Available short-stack 17.5 and 13.5 versions suit 1S-powered pan cars and under the right circumstances can create a power advantage in 2S-powered buggies, trucks, and touring cars while the modified variants offer a new stator design which improves mid-range feel. A balanced, high-strength sintered rotor provides powerful, fade-free performance thanks to improved manufacturing processes. To fine-tune for specific applications and tracks, a variety of optional rotors are available. Lastly, larger precision stainless steel ball bearings have been fitted to accommodate high RPM loads with improved reliability. Several versions, from 3.5T to 9.5T modified and 10.5T to 25.5T, are available and all meet ROAR, EFRA, and IFMAR specifications.
Click here to view the features
Saturday, August 22, 2015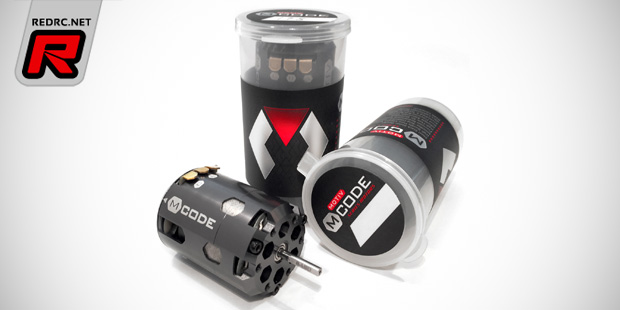 Motiv RC have introduced the M-Code Pro Tuned brushless motors for 1/10th and 1/12th applications. The motors offer a short stack design, specially selected stator material for low power loss and they use high-quality pure copper wire for the windings. Other features include gold-plated solder tabs, a sintered rotor, high-quality neodymium magnet material and all-aluminium, high airflow cans for lower operating temperatures. Every M-Code motor is hand checked, assembled, and packaged by a professional in house at the WI, USA office and included with each motor is an analysis and quality control spec sheet. This Sheet is filled out on a motor to motor basis all threw testing and assembly and includes information unique to your M-Code motor. Available is a range of windings including 3.5T to 8.5T modified and 10.5T to 21.5T stock variants.
Source: Motiv RC [motivrc.com]
Saturday, July 25, 2015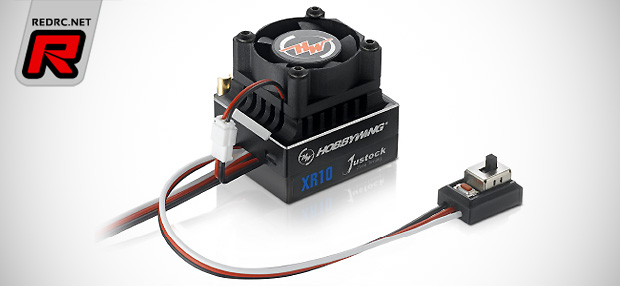 Hobbywing have introduced the new XeRun XR10 Justock brushless speed controller and Justock 3650 sensored brushless motor. Starting with the controller, the device was especially designed with zero timing/boost racing in mind. Featuring an aluminium upper case with built-in heatsink and making use of internal heat-conductive copper plates the controller stays cool even in high ambient temperatures and in demanding racing conditions. The small footprint allows the controller to be used in a range of classes including touring cars, 1/12th and formula cars and the single-button setup helps to fine-tune the software settings. As usual the controller's firmware can be updated using the Hobbywing USB Link software and the LCD Program box.
Click here to continue reading
Friday, July 24, 2015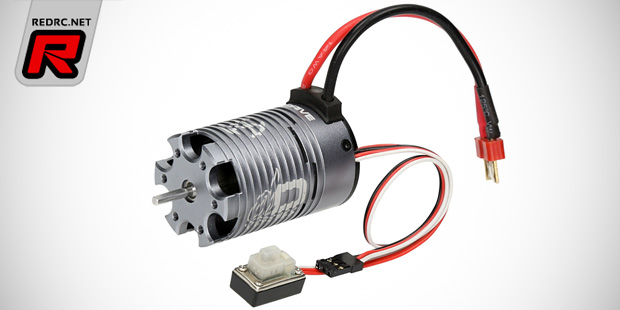 Team Orion have introduced their all-new dDrive 2-in-1 brushless power unit for 1/10th scale on-road and off-road vehicles. The revolutionary system combines a highly efficient and very powerful 4-pole brushless motor and a brushless controller in one simple to use package. Coming from the mind of Oscar Jansen the unit is used in place for the usual motor and is very easy to setup while the integrated system uses only a minimal amount of wires for improved reliability and less hassle especially for beginners. The integrated controller offers three different drive modes, user-adjustable performance settings, overheat protection and low-voltage cut-off while the 4-pole motor is housed in an aluminium heatsink can. The 58mm long unit is splash-proof, it comes pre-wired with a T-type connector and it is available as 2700kv and 3000kv variant.
Click here to view the features, video and more photos
Friday, July 10, 2015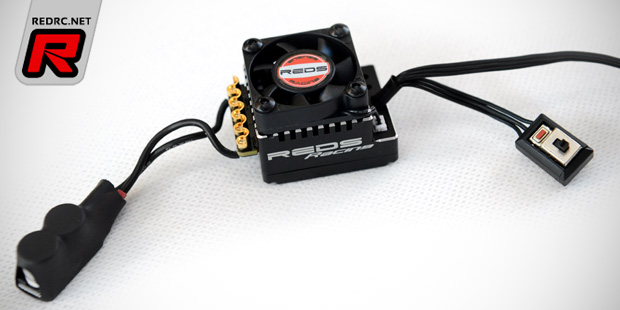 During this week's EFRA 1/8th Gas Offroad European Championship Italian company Reds Racing have their forthcoming TX120 1/10th scale brushless speed controller on show. Known for their successful range of nitro engines Reds Racing recently also stepped into electric propulsion with the release of their 1/8th and 1/10th scale brushless motors. As for the speed controller, the TX120 was developed with a focus especially on 13.5T stock racing and a good brake feel, but the speedo will also work with modified motors down to 3.0T. Measuring 31.38x19mm and weighing in at 45g the 2S LiPo-compatible and 120A-rated ESC offers 6V/3A BEC output and it sports all-black wires for a pro-level look. Also available will be a dedicated programming box that allows to adjust the software parameters that, from what is understood, will include class-standard items such as timing and turbo functions beside others. More detailed information about both products will become available in time for the release.
Click here to view the programming box
Friday, July 10, 2015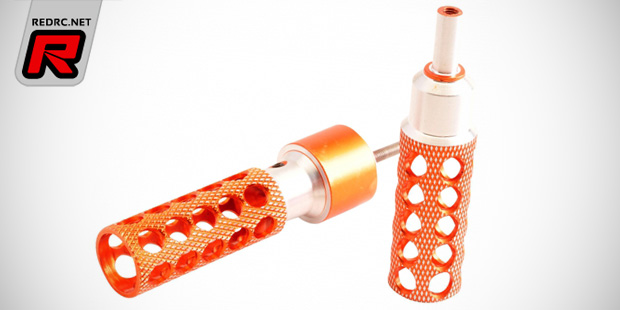 Team C have introduced a bearing tool for electric brushless motors. It is designed to help removing and installing the ball race that is pressed into the motor can without harming the bearing or the can. The tool is made from aluminium, it is of a lightweight design and comes orange anodised for looks and durability.
Click here to view more photos
Friday, June 26, 2015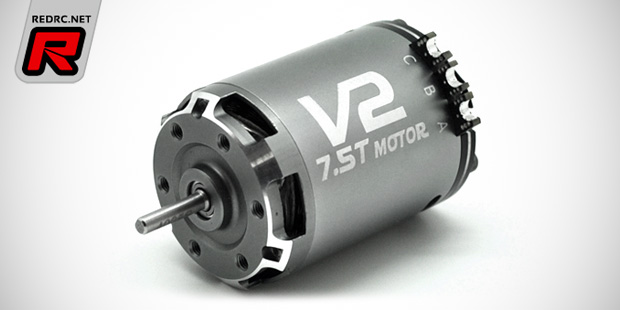 New World-wide Tresrey distributor VBC Racing introduce the new Tresrey V2 electric brushless racing motors. Designed collaboration with Dualsky, the V2 motor designed for ultra light weight and high power output. Also the sensor socket of this motor is installed perpendicularly to the motor shaft so it is easier to arrange the sensor cable more compact on the car. The motor is available in a range of winding from 5.5T to 8.5T modified and as 17.5T stock variant.
Source: VBC Racing [vbcracing.com]
Sunday, June 21, 2015