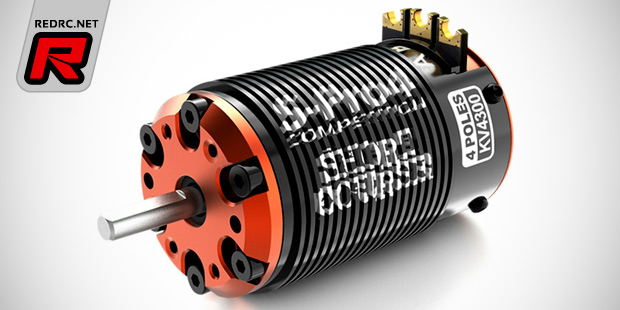 Following yesterday's announcement of the 2-pole S-Pro2 brushless short course motor SkyRC now also introduce a 4-pole variant. Built around a T6 billet aluminium heatsink can the motor is of a 4-pole/12-slot design and features neodymium magnets, a sensored design, high RPM oversized bearings and high-purity copper windings. The motor is compatible with sensored and sensorless motors alike, it measures 38×63.5mm and comes in five kv variants from 4300kv down to 1850kv.
Source: SkyRC [skyrc.com]
Wednesday, April 16, 2014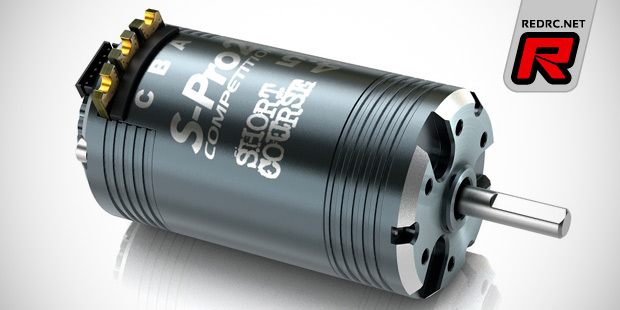 SkyRC introduce the Ares S-Pro2 competition brushless motor for 4WD short course trucks. The motor is designed around a CNC-machined T6 billet aluminium heatsink can and features a 2-pole/3-slots setup, 5mm pinion shaft, adjustable timing and heavy-duty solder tabs. It is available in four different specifications as 4.5T/4800kv, 5.5T/4000kv, 6.5T/3400kv and 7.5T/3000kv variant for high-speed down to technical tracks and usable with sensorless and sensored controllers alike.
Source: SkyRC [skyrc.com]
Tuesday, April 15, 2014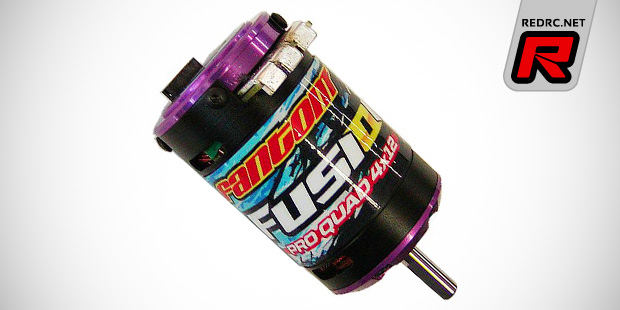 Fantom have new electric brushless motors for 4WD short course trucks available. They are of a new 545-size design with a slightly longer can than standard 540-class motors. The 545′s are shorter than class-typical 550-size short course motors for a better power/weight ratio with the 57.4mm long can with aluminium front and back plates offering the same diameter and mounting pattern than normal 540 motors making the motors usable in virtually every 4WD SC truck. Other features include a 5mm shaft, a 4-pole rotor and 12-pole stator design, dual ball bearings and the motor is available as 3200kv, 4000kv and 4850kv variant.
Source: Fantom [fantomracing.com]
Monday, April 14, 2014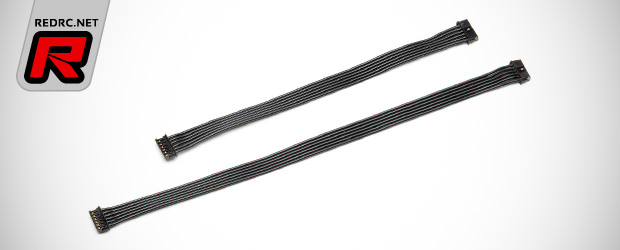 Team Associated introduce new flat sensor wires in two dimensions ideal for the B5 and B5M buggy. Coming as 125mm "B5″ and 175mm "B5M" variant the wires make for a very clean wiring job with five additional wires from 70mm to 270mm being also available.
Source: Team Associated [rc10.com]
Friday, April 11, 2014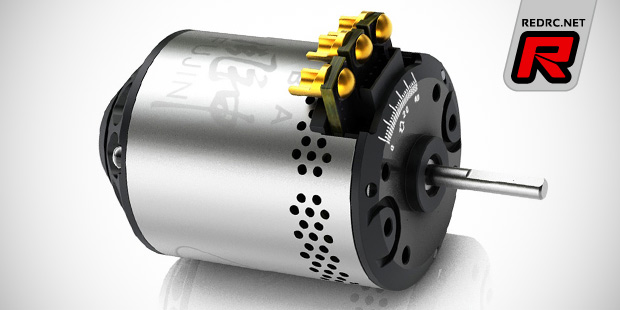 Available soon from GForce is the Fujin brushless motor for drift cars. Being of quite an unconventional design with front mounted soldering terminals, the motor also features a high airflow can, internal fan unit and a special sound plate in the try to recreate the sound of a turbo charged full-scale engine. The rebuildable motor is available in 8.5T and 10.5T specification, features adjustable timing, ball bearings, and will become available by the beginning of May.
Source: GForce [gforce-hobby.jp]
Thursday, April 10, 2014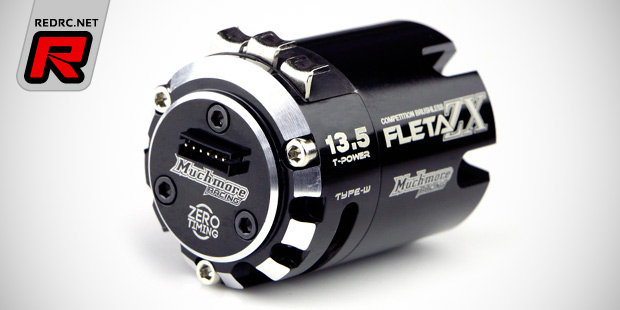 Muchmore's Fleta ZX 13.5T Type-W brushless motor is now also available in a fixed timing version. The hand-out motor of the 2013/14 ETS Pro Stock class builds on the same design as the conventional stock motors but comes with a fixed timing endbell making it ideal for zero timing club races, regional and national championships alike.
Source: Muchmore [muchmoreracing.net]
Thursday, March 20, 2014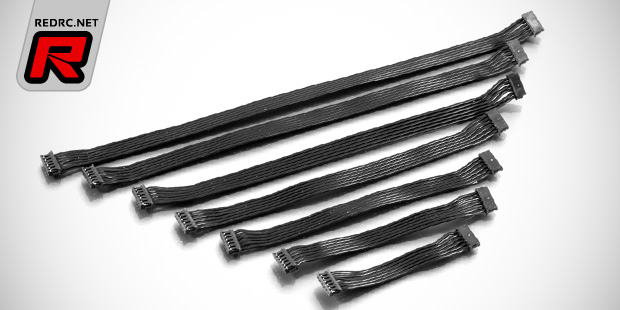 Vampire Racing introduce their new line of highly flexible "flat-type" sensor wires. Made from tough yet easy-to-bend wire the sensor harnesses make for tidy wiring and the highly flexible design reduces unwanted tweak when used in pan cars. The wires come in seven different length including 50mm, 75mm, 100mm, 125mm, 150mm, 175mm and 200mm, ideal for all applications from 1/8th to 1/12th scale.
Source: Vampire Racing [vampire-racing.com]
Monday, March 17, 2014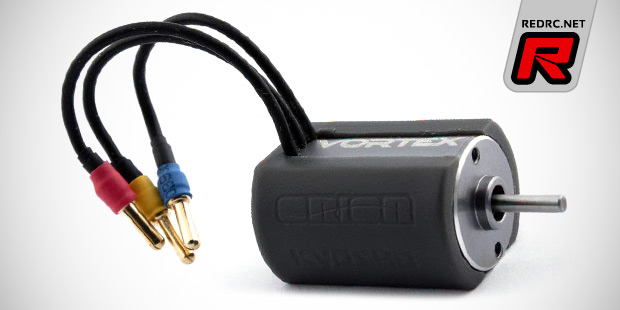 Team Orion soon have three new Vortex Mini-Z brushless motors for the Mini-Z VE available. Coming as 5600kv Stock, 8500kv Torque and 9500kv Speed variant the motors are designed to replace the stock brushless motor with a drop-in solution. All motors come pre-wired with gold-plated connectors.
Source: Kyosho [kyoshoeurope.com]
Monday, March 10, 2014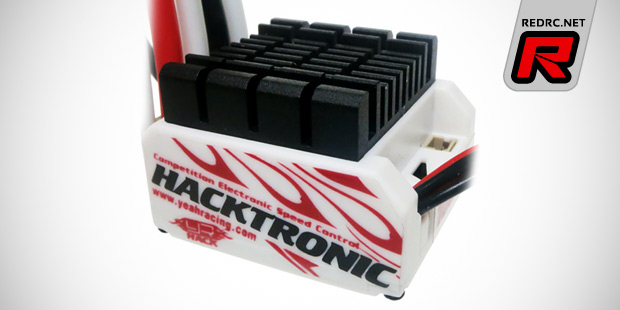 Yeah Racing introduce their new line of Hacktronic bruhsless speed controllers and Hackmoto XTA sensored brushless speed controllers. Starting with the speedos, available are three specific variants for touring car racing, drifting and rock crawling. The Hacktronic-T touring car ESC features widely adjustable punch and turbo settings to make the most out of Modified and Boosted Stock classes. The Hacktronic-D drift controller features additional RPM lock and throttle release curve settings specially designed for drift racing while the Hacktronic-C rock crawler controller incorporates a special software with crawler reverse and holding functions. All ESCs feature a 120A rating, 6V/3A BEC system, 1-2S LiPo compatibility and they come with a 25mm cooling fan unit. An optional programming box and USB interface allow for easy adjustment of all software parameters.
Click here to continue reading
Monday, March 10, 2014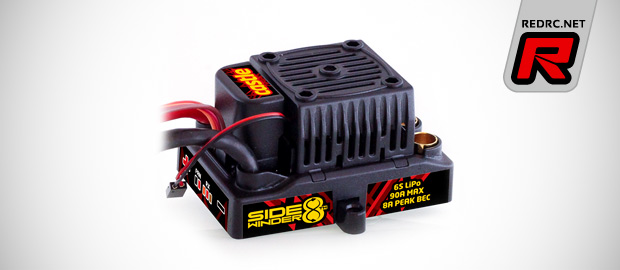 The Castle Creations Sidewinder 8th is a sports speed controller for vehicles of up to 5kg of weight running a maximum of 6S LiPo battery packs. The 90A rated brushless speed controller sports a 5.5V BEC system that delivers 4.5A continuous and 8A peak current, it comes with 6.5mm bullet-type connectors build into its case and measures 62.2x56x34mm. Made for sensorless motors the speed is also of a waterproof design and it comes as a combo set including castles new 1515B-2200kv brushless motor.
Source: Castle Creations [castlecreations.com]
Wednesday, March 5, 2014