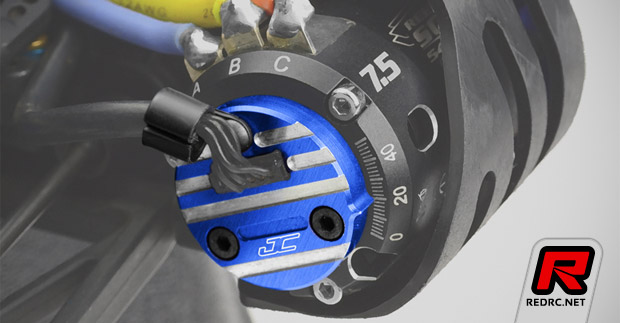 JConcepts introduces an all new aluminium timing cover accessory for the Reedy Sonic motor. The aluminium acts as an additional heat sink transferring heat to an additional surface spreading the heat out over more area. The timing cover also has increased depth which allows more sensor wire plug protection in the event of a crash or collision. The timing cover is CNC machined, available in blue and black colors and includes upgraded hardware for installation. In addition, each cover also includes a molded sensor wire holder and hardware which routes wires in the up position which decreases possible wire snags or drop-outs which lead to unfinished races. Available in anodised blue or black.
Wednesday, May 8, 2013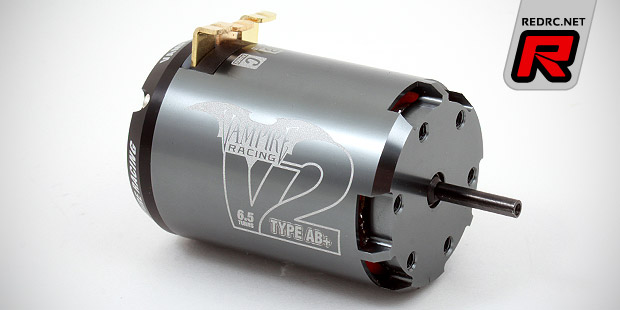 Vampire Racing introduce the Type AB+ V2 line of electric brushless motors. Based on the experience gained with the original Type AB+ motors the new V2 offers easier maintenance, increased performance and a cool new look. Designed to meet current IFMAR, EFRA and ROAR rules the Type AB+ V2 is of a fully rebuildable design with separate stator unit and features a new duo-balanced and Titanium-Nitride coated 'black shaft' rotor, a replaceable rubber-sealed precision sensor unit and oversized high-quality ball bearings. The motors come in a range of windings including 6.5T. 7.5T and 8.5T with on-road specific 4.5T nd 5.5T variants becoming available soon.
Click here to view more images
Thursday, April 18, 2013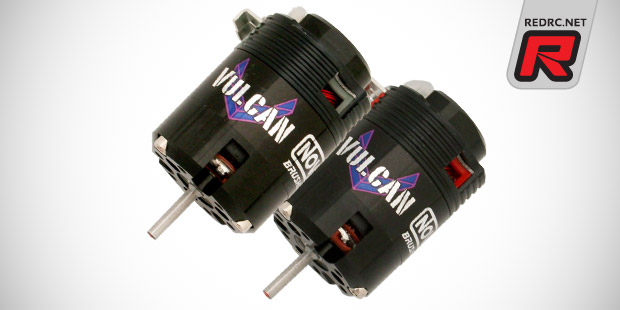 Novak introduce the new Vulcan Spec and Outlaw brushless motors. Based on the proven Ballistic platform the new motors feature a redesigned stator, new endbells, and updated options to make for the highest possible performance. Coming in two variants for sanctioned and outlaw races the Vulcan Spec is build using the largest wire permitted for spec racing classes while the Outlaw sports Novak's new ULR ultra-low-resistance stator for maximum copper fill and power in 'outlaw' racing. Both motors are available as 10.5T, 13.5T, 17.5T and 21.5T variant.
Source: Novak [teamnovak.com]
Friday, March 15, 2013
Much More Racing introduce the Fleta ZX electric brushless motors. They feature a black anodised full aluminium case with large airflow openings, balanced sintered rotors with laser-etched diameter markings, and an easy to adjust timing system. The motors are available as 3.5T to 8.5T modified and 10.5T to 21.5T stock variant.
Source: Much More [muchmoreracing.net]
Thursday, February 28, 2013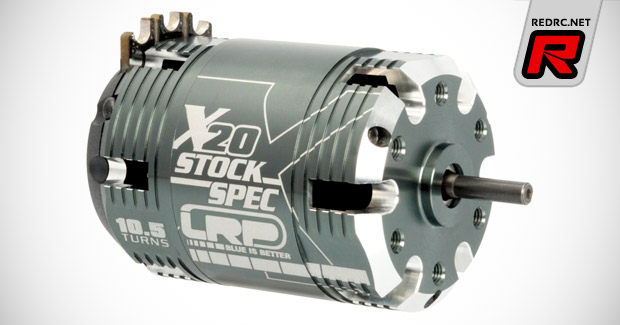 LRP's revolutionary Vector X20 brushless motors have set new benchmarks in electric motor performance and have quickly become the motor to beat for high-level racing competition. Now the same level of performance and technology has been created for Spec class racing. With the all-new Vector X20 Stock Spec motors, even more performance is at your disposal. Together with the improved throttle response, higher efficiency and better control-ability, these new motors are a clear advancement. Available from April in 10.5, 13.5, 17.5 & 21.5 turn versions.
Wednesday, February 27, 2013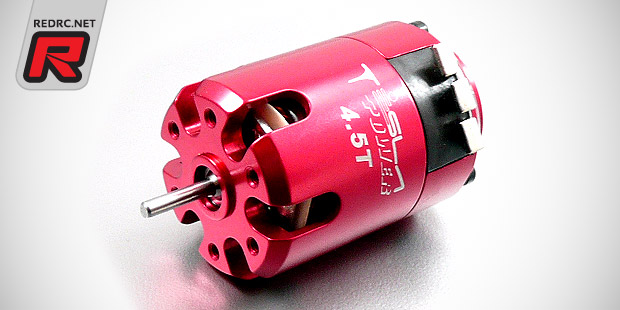 Capricorn introduce their first ever electric brushless motor, called the Tesla. Coming hand build and with balanced rotor as well as ceramic bearings the motor will become available in four different winds of 4.5T, 5T, 5.5T and 13.5T.
Click here to view another picture
Friday, February 22, 2013
Having had the first photos and product details last week, Reedy today have officially released the full information on the new Sonic 540 Mach 2 brushless motors. The motor will be available in 4 different spec versions, 10.5, 13.5, 17.5 & 21.5 as well as a complete range of modified versions when it is released later this month. For full info on the product you can view our original story here.
Source: Reedy [teamassociated.com]
Friday, February 15, 2013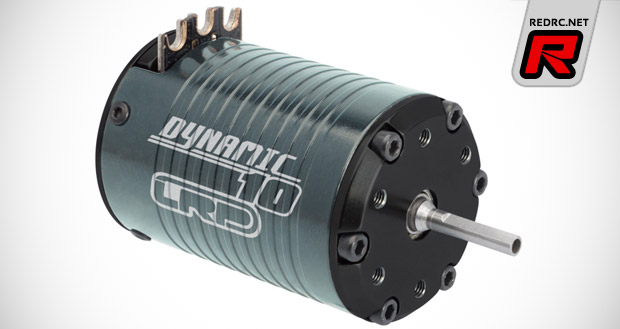 LRP have released their new Dynamic 10 brushless motor line offering high-end motors in 540 and 550 size. The ultra lightweight, precision machined 7075-T6 aluminium housing has optimised cut-outs for best heat absorption and lowest running temperatures also at full power output. A special design with 4 magnets and 12 slots provides plenty of torque while the precision balanced rotor guarantees maximum radial run-out and rpm. The Dynamic 10 is available in 3800kv, 4800kv & 5800kv while the Dynamic 10L comes in 2400kv, 3700kv & 4700kv versions.
View the Dynamic 10L motor here
Friday, February 15, 2013