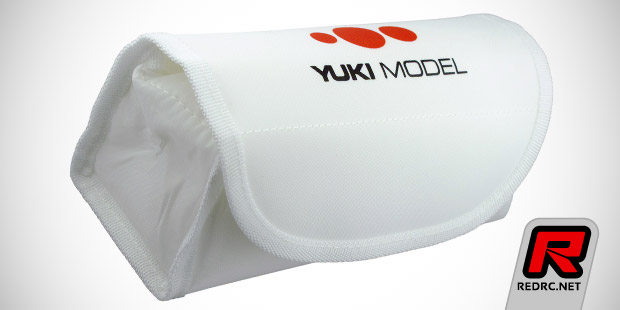 CN Development & Media now have this LiPo safety charging bag from Yuki Model available. It is fabricated from fire-resistant fabric and ideal to store, transport and charge LiPo battery packs in. The bag comes in white colour and with Yuki Model's logo printed on the lid.
Source: CN-Group [cn-group.de]
Wednesday, August 7, 2013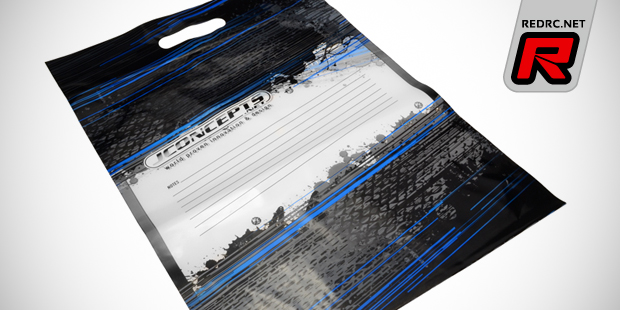 JConcepts introduce these resealable storage bags for tyres, spares and accessories. Large enough to store buggy, truck, SCT and 1/8th buggy tyres the bags make storage and transpiration easy. Coming with JConcepts' Striker imagery and graphics as well as a notes section on the backside the zipped bags help to keep things tidy. They are made from a lightweight, durable material and come in sets of 10 bags.
Click here to view another photo
Monday, July 29, 2013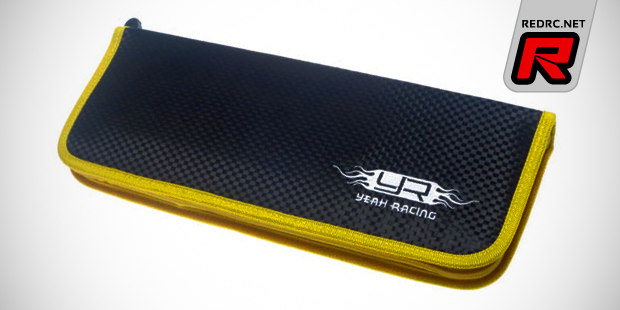 Yeah Racing introduce new multifunctional bags as well as a transmitter weather cover. Starting with the bags, first up is a zipper pouch for set-up systems that is designed for safe storage and transportation. Inner compartments and flexible lashes take the camber and toe in plates while an additional pouch within the bag stores small parts and more. The graphite covering of the bag ensures that it will stay straight and nothing gets broken. Next up is the hand carry bag that can be used to carry up to 12 bottles of shook or differential oil or other fluid bottles. By removing the detachable inner compartment the bag also holds chargers, hop ups and other accessories. The bag can be opened from either side for the ease to access to items and keep things organised.
Click here to continue reading
Sunday, July 28, 2013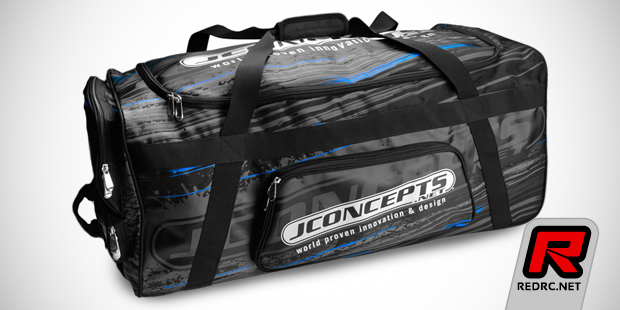 JConcepts introduce the conveniently sized and easy to handle medium roller bag. It has an extendable handle for easy toting and a large top opening, capable of storing an assortment of differently sized gear. The roller bag is stacked with front, side and rear pouches for quick access and additional storage while the plastic setting feet, roller wheels, Velcro carrying strap and handles make daily use a breeze. The durable material printed with the JConcepts Striker design makes the roller bag stand out from the crowd and also lets everyone see your passion to everything JC.
Click here to view the features and more photos
Wednesday, July 24, 2013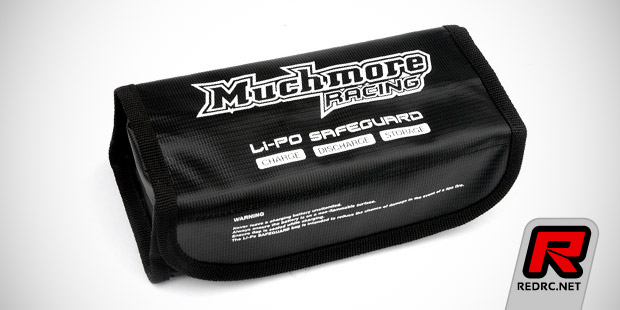 Much More Racing introduce their updated LiPo charging container, the Safety Bag 2. The new variant offers improved fire-proof fibre material parts that securely cover the battery to offer increased safety in case the LiPo blows up while charging, discharging or storage. The bag offer enough space for three regular-size 2S packs, two 3S or one 4S pack and the lid is securely fastened using extra-large velcro pads.
Click here to view another photo
Tuesday, July 9, 2013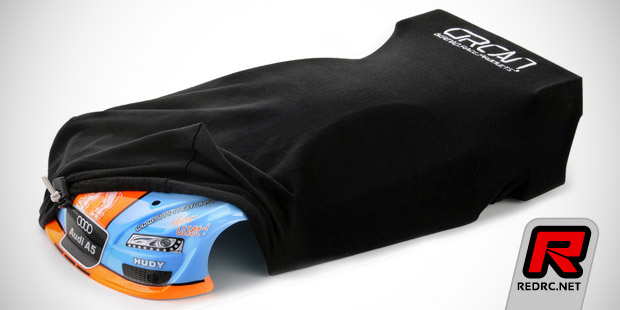 Orcan introduce three new products to make storage and transportation of cars, engines and spares more convenient. First up is the funnily named Car-Condom car transportation bag. Designed to capture any 1/10th nitro or electric touring car the bag fully encloses the vehicle to keep the trunk of your road car clean from dirt or fuel residue. A flexible material and a strong cord guarantee a tight fit. Next up is a special engine bag for .12 to .21 nitro engines. Made from high-quality cotton and coming with white Orcan logos the bag makes storage and transportation of your precious nitro engine easy. A tough cord securely seals the bag to prevent the engines from falling out. Last but not least comes the Orcan multifunctional bag, a medium-size offering for spare parts, tools and many more. An adjustable inner compartment and a net in the lid help to keep things tidy. Such as the other products this one sports the white Orcan logo.
Click here to see the new bags
Thursday, July 4, 2013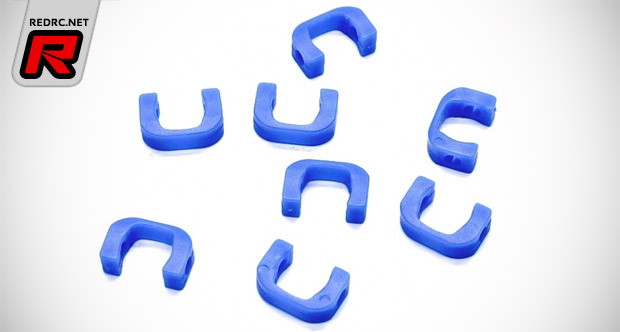 Roche, under their MR..Roche brand have released this new line of products starting with shaft blades for the Yokomo BD5/BD7 (Blue), Tamiya TRF415V5 (Pink) and Xray T3/T4 and VBC WildFire (Orange). These are made from a special self lubricating material, the low friction blade provide a smoother and higher performance on the drive-train. Next up is its line of MR (Marc Rheinard) ceramic ball bearings featuring a high quality pink and blue rubber seal. Available in 4pcs of 10x15x4mm or 4pcs of 5x10x4mm, the friction is reduced to near zero, so your car's acceleration and top speed will be even better. For transporting your touring car chassis there is a new MR..Roche carry bag. The black case features the MR..Roche logo and colorful trim and comes with a handle and shoulder strap. Size 43cm(L) x 20cm(W) x 15cm(H).
View the other new products here
Wednesday, June 26, 2013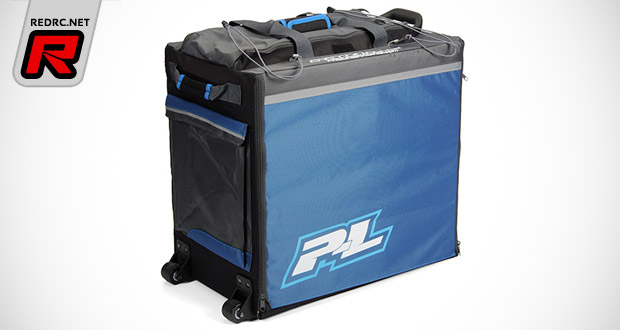 Also new from Pro-Line is this Hauler Bag. Designed with 4 easy access drawer compartments, several zipper pockets and tool storage, this Hauler Bag is perfect for your RC needs. Stylish Pro-Line logos on the front, top and side stand out when arriving at the track and a collapsible pull handle and smooth rolling casters combine to get you organized in the pits. The new Hauler Bag also includes tie-down Bungee straps for securing 1 vehicle (Buggy, SC, Truck, etc.) on top of the Bag for fewer trips between the Track and your vehicle.
View another image of the bag here
Friday, June 21, 2013