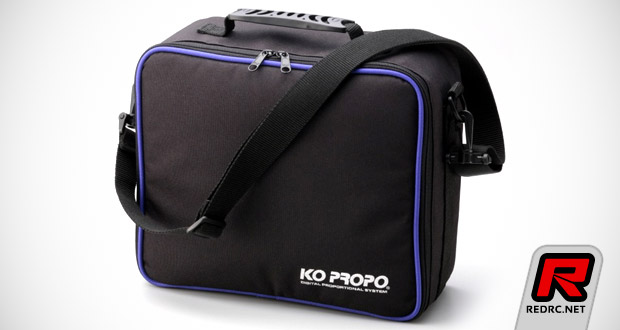 KO Propo have released this soft carrying bag for the EX-1 KIY transmitter. The black case with KO Propo logo and purple trim, features compartments for different steering units or other accessories. The case itself sports a rubber ergonomic handle and is supplied with a shoulder strap.
View another image of the bag here
Tuesday, October 23, 2012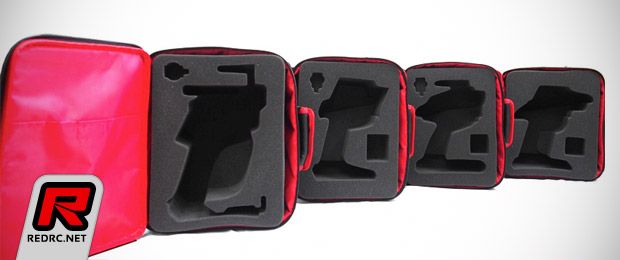 TOP Racing have released new additions to their their radio bag line-up which include the new KO EX-1, Sanwa MT4, Futaba 4PL and Sanwa M12. For these new models, they have downsized their overall volume to make them more travel-friendly without sacrificing shock protection.
Thursday, October 18, 2012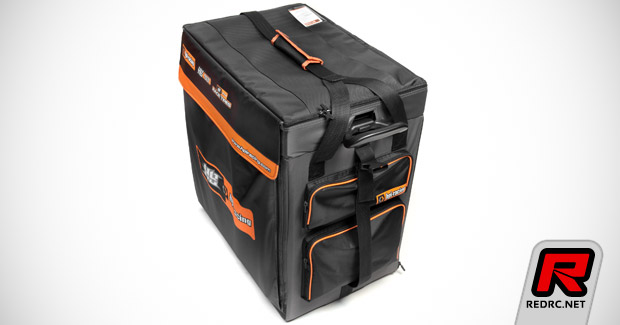 This HPI/HB Hauler Bag is roomy enough for a 1/8 scale buggy or touring/drift car and all required accessories, it's sturdy enough to withstand the rigors of international travel. Using high-impact, corrugated black plastic sheets to form the interior of the HPI/HB Hauler Bag means that it's light and maneuverable, so it's easy to get where you need to be. The bag features inline skate-type wheels and an extending carry handle so it's easy to transport through crowded airports or even just across the parking lot and into your favorite RC track. Tough carry handles at each end and a long shoulder strap give you more carrying options. The zippered top shelf has loop-style tool holders or can easily fit a tool organizer. The selection of side pockets includes a huge side pocket that can hold an extra-large setup board, an end pocket for instruction manuals or magazines, and two pockets on the opposite end that can hold cleaning spray cans and diff or shock oils. The main body of the HPI/HB Hauler Bag features a full-side zippered opening that rolls up and is secured with hook-and-loop fasteners to stay out of the way of the 5 corrugated plastic drawers.
View more images of the bag here
Thursday, August 23, 2012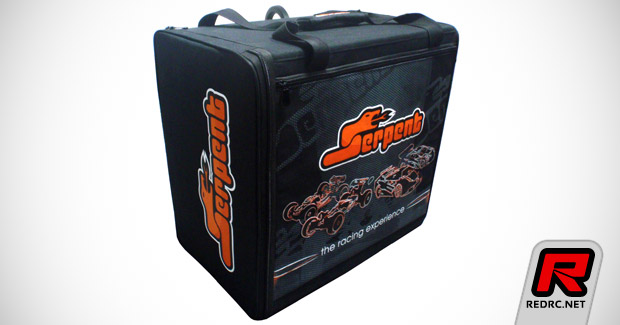 Serpent have released their new large pit bag. Made from hard wearing materials this side loading bag features 3 larger durable plastic drawers as well as strong front zippers, a side pocket with zipper and carrying belts with a padded handle. The sides sport stylish Serpent logo and graphics. Size is 460mm x 295mm x 430mm.
Source: Serpent [serpent.com]
Tuesday, August 21, 2012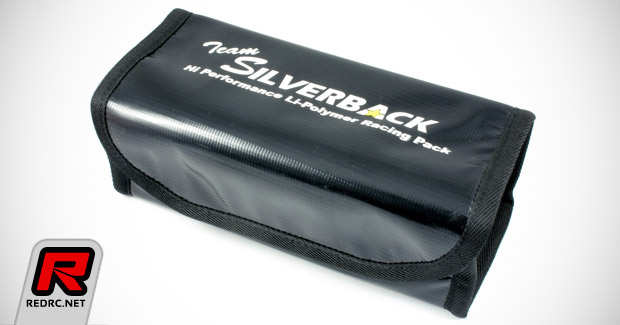 Silverback have released their new LiPo safety charging and storage bag. Made from high performance materials that are not only resistant to hight heat levels, but also to fire. The ideal solution for ensuring safe charging of all LiPo cells, it also doubles up as a compact and safe storage solution for your cells when not in use.  Available with two seperate cell storage cases for added protection for your expensive cells, or as just the charge bag.
View another image of the bag here
Thursday, August 16, 2012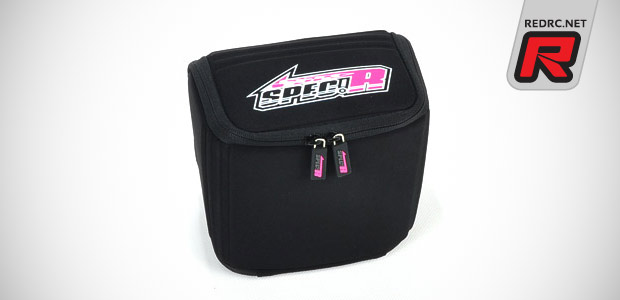 Spec-R introduce this foldable parts storage bag made from tough fabric. Sporting a large Spec-R logo and Spec-R branded zipper the bag features two compartments for small parts and overall dimensions of 160x105x155mm.
Click here to view another picture
Tuesday, August 7, 2012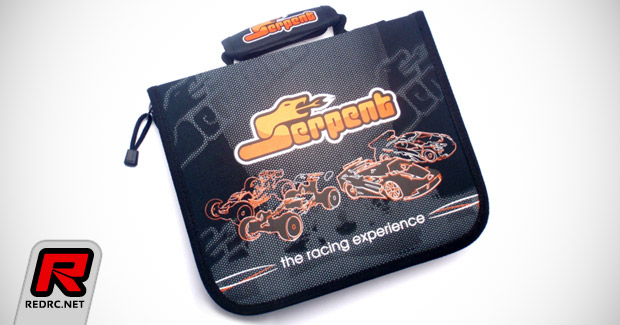 Serpent have released his strong tool bag featuring quality Serpent graphics. The bag can carry your full range of tools, all of which are secured neatly through the use of elastics loops. Sized at 287mm x 235mm x 45mm it features a high quality zipper and padded carrying handle.
Wednesday, July 4, 2012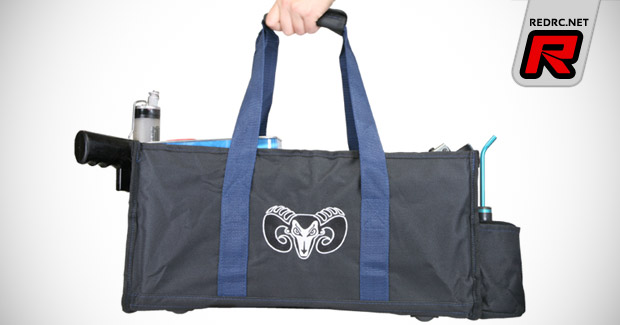 Shepherd have introduced a new accessory to make life easier when you're trackside, the all new Shepherd pitlane bag. Manufactured from super lightweight high-quality wear-resistant material it's equipped with a large number of different pockets for various items such as tools, glowstarter, fuel bottle, spare tyres, stop watch and other items that are commonly needed in the pitlane. The main compartment offers enough space for all kinds of starterboxes as well as a fuel can. Extra flexible straps on the outside for a fuel gun ensure that you don't have to worry about leakage inside the pitlane bag. The reinforced sidewalls are easy to assemble/disassemble and keep all goods safely at their place. When not in use the bag can be folded completely flat for easy transportation and can be fitted into the outside pocket of the Shepherd pit trolley or any other bag. Colored in black with blue stichings and handles it features an embroidered Shepherd ram had and the Shepherd logo on the padded handle.
View another image of the bag here
Friday, June 22, 2012