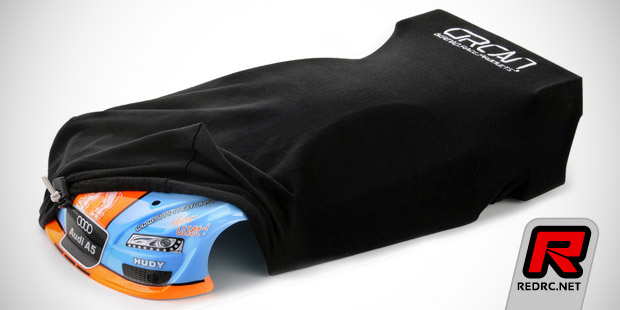 Orcan introduce three new products to make storage and transportation of cars, engines and spares more convenient. First up is the funnily named Car-Condom car transportation bag. Designed to capture any 1/10th nitro or electric touring car the bag fully encloses the vehicle to keep the trunk of your road car clean from dirt or fuel residue. A flexible material and a strong cord guarantee a tight fit. Next up is a special engine bag for .12 to .21 nitro engines. Made from high-quality cotton and coming with white Orcan logos the bag makes storage and transportation of your precious nitro engine easy. A tough cord securely seals the bag to prevent the engines from falling out. Last but not least comes the Orcan multifunctional bag, a medium-size offering for spare parts, tools and many more. An adjustable inner compartment and a net in the lid help to keep things tidy. Such as the other products this one sports the white Orcan logo.
Click here to see the new bags
Thursday, July 4, 2013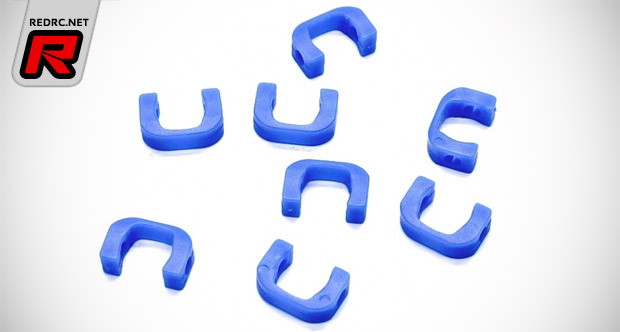 Roche, under their MR..Roche brand have released this new line of products starting with shaft blades for the Yokomo BD5/BD7 (Blue), Tamiya TRF415V5 (Pink) and Xray T3/T4 and VBC WildFire (Orange). These are made from a special self lubricating material, the low friction blade provide a smoother and higher performance on the drive-train. Next up is its line of MR (Marc Rheinard) ceramic ball bearings featuring a high quality pink and blue rubber seal. Available in 4pcs of 10x15x4mm or 4pcs of 5x10x4mm, the friction is reduced to near zero, so your car's acceleration and top speed will be even better. For transporting your touring car chassis there is a new MR..Roche carry bag. The black case features the MR..Roche logo and colorful trim and comes with a handle and shoulder strap. Size 43cm(L) x 20cm(W) x 15cm(H).
View the other new products here
Wednesday, June 26, 2013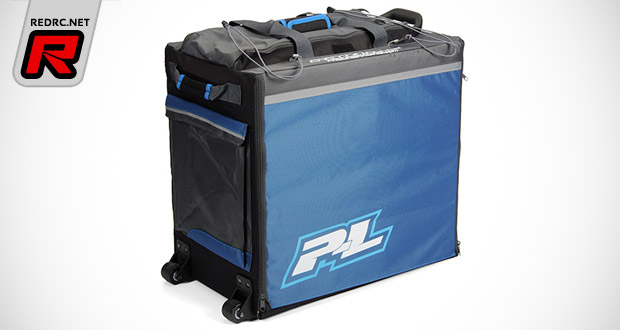 Also new from Pro-Line is this Hauler Bag. Designed with 4 easy access drawer compartments, several zipper pockets and tool storage, this Hauler Bag is perfect for your RC needs. Stylish Pro-Line logos on the front, top and side stand out when arriving at the track and a collapsible pull handle and smooth rolling casters combine to get you organized in the pits. The new Hauler Bag also includes tie-down Bungee straps for securing 1 vehicle (Buggy, SC, Truck, etc.) on top of the Bag for fewer trips between the Track and your vehicle.
View another image of the bag here
Friday, June 21, 2013
T.O.P. Racing have released an addition to their existing updated compact radio bag series. Suitable for the popular Futaba 4PK, the bag contains a pre cut foam insert for the transmitter and spare receiver while the outer shell is made from black padded material with red trim and a padded handle for easy transport.
Friday, May 10, 2013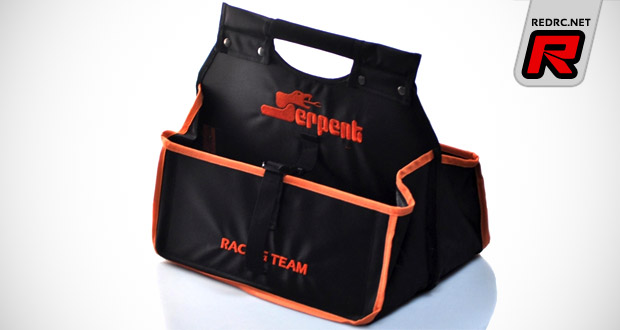 Serpent have released their own version of the popular pit-caddy. Produced in Serpent colors, with embroidered logos, there is lots of space for your tools, fuel, starter box, fuel bottle and gun, and whatever else you care to bring to the pitlane. Featuring a strong foam padded carrying handle and made from a strong nylon material, hard nylon inner plates give stability while strong belts hold it in shape. The whole unit folds together easily for simple transport.
Source: Serpent [serpent.com]
Friday, April 26, 2013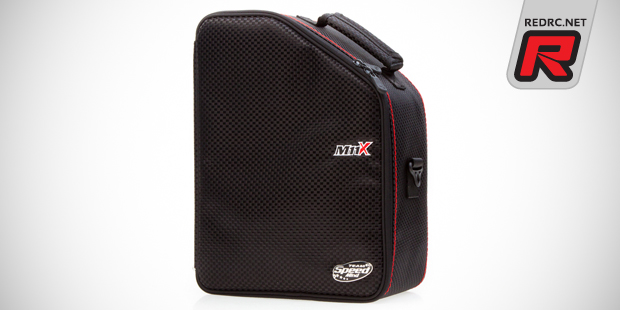 Speed Mind introduce five new 'V3.0′ transmitter bags for intermediate and competition level Airtronics/Sanwa and Futaba radios. They are made using a special fabric that resembles a carbon fibre surface and the bags sport protective inner foams that match with the transmitter's outlines. Several compartments make storing small parts and accessories easy. An inner pocket for the manual, outer handles and a stitched transmitter logo round up the package. Currently available are dedicated variants for the Airtronics/Sanwa M11X, M12 and MT-4, and the Futaba 4PK and 4PL.
Click here to view more photos
Wednesday, April 3, 2013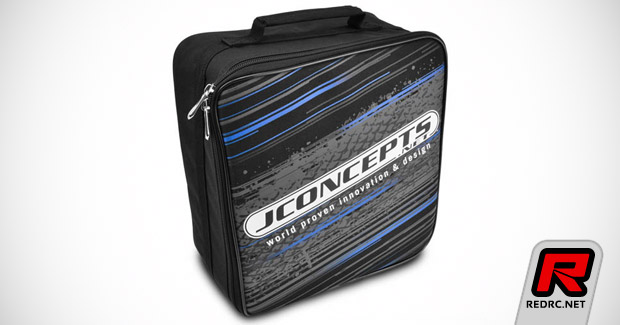 JConcepts introduces the radio bag designed with travel, cushion, ease of use and protection in mind. The lightweight design consists of a rugged outer bag which has a convenient and easy access zipper closure and inside has a Velcro closure pouch for additional easy access items. Inside, a high-density, form fitted foam, pre-cut for your radio of choice cushions all sides of your pricey possession while a lower stage foam insert cushions the bottom. The bag is travel friendly and sized to fit inside most luggage or racing carrier bags. JConcepts Striker logo and graphic imagery is printed on the outside for the most authentic look. Available for the M11X, M12, 4PK, DX3R Pro and MT4.
View more images of the radio bag here
Monday, March 25, 2013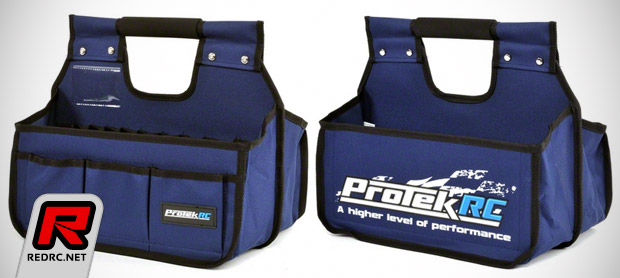 ProTek RC have released their new Pit Caddy which features two large sides with several convenient pockets for storing all of your tools and gear. Three four-inch outer pockets are perfect for housing glow igniters, temp guns, and glow-plug wrenches while ten smaller loops inside the Pit Caddy neatly hold your tuning screwdrivers and hand tools needed for on-the-fly adjustments. Finally, it has two drawstring pockets for securing your fuel bottles so that they won't accidentally tip over during transport.
Source: ProTek RC [amainhobbies.com]
Thursday, March 21, 2013