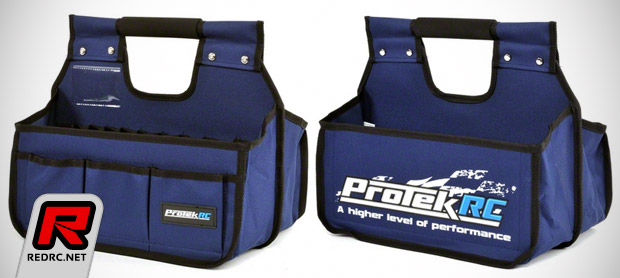 ProTek RC have released their new Pit Caddy which features two large sides with several convenient pockets for storing all of your tools and gear. Three four-inch outer pockets are perfect for housing glow igniters, temp guns, and glow-plug wrenches while ten smaller loops inside the Pit Caddy neatly hold your tuning screwdrivers and hand tools needed for on-the-fly adjustments. Finally, it has two drawstring pockets for securing your fuel bottles so that they won't accidentally tip over during transport.
Source: ProTek RC [amainhobbies.com]
Thursday, March 21, 2013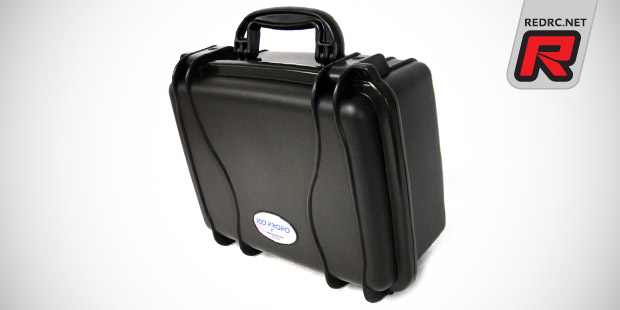 KO Propo America introduce a dedicated carrying case for the EX-1 KIY transmitter. Designed for right handed radios but also accepting left handed grip units it sports a pre-cut high quality foam insert, is air and watertight, dustproof and UV resistant. Made in the USA the case has a lifetime warranty, build-in padlock holes and it sports dimensions of 34.8×30.8×17.5cm.
Click here to view another picture
Friday, March 8, 2013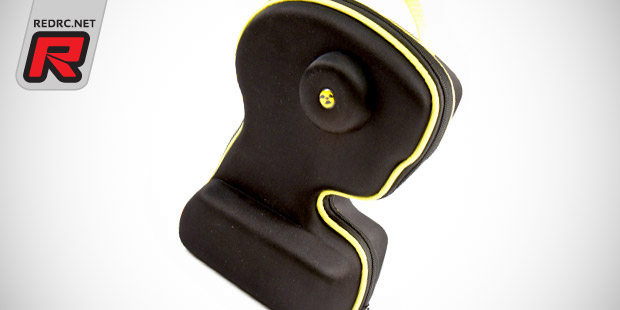 Atomik introduce two new transmitter bags for the Traxxas TQ and TQi hand held radios. Both sport a bold sleek look and are moulded from durable black colour EVA with yellow accent piping. Specially designed for each of the transmitters the bags make your your transmitter is kept clean and damage free during transportation and storage.
Click here to view the other new bag
Monday, February 25, 2013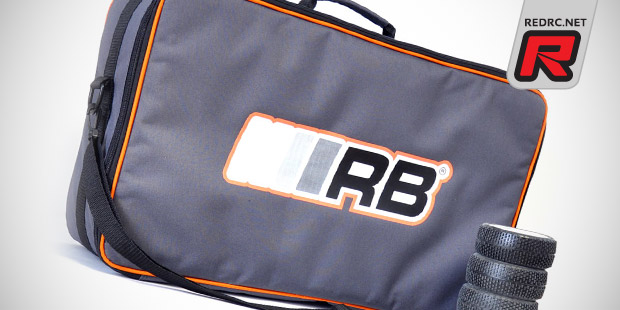 RB Products introduce two new goods to make your life easier. First up is the RB Big Bag, a storage bag that holds up to 30 pairs of 1/8th buggy tires. Robust and stylish the storage and transportation bag has an internal briefcase and and additional handle. It is also ideal to store other stuff like your RC-Car, charger, power supply, batteries, and more. The second new part is the RB tire holder, a plastic poll that comes in pairs and holds up to four 1/8th buggy tires for easy bundling and storage of your precious wheels.
Click here to view the other new part
Tuesday, February 12, 2013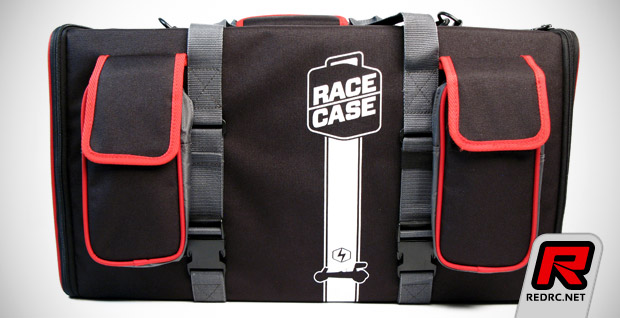 The Double Buggy RaceCase Hauler Bag carries two 10th scale buggies with the tires and wing on for the utmost in compact and protected transportation to and from the racetrack. Additionally, the back compartment has two smaller removable shelves for tires, tools and parts storage, or you can remove them both to store your transmitter. There are two external pockets with oversize zippers for extra storage. The removable tool tray can stow drivers snug inside elastic loops and easily go from the bag to your work bench or pit space at the track.
View more details & images here
Tuesday, February 5, 2013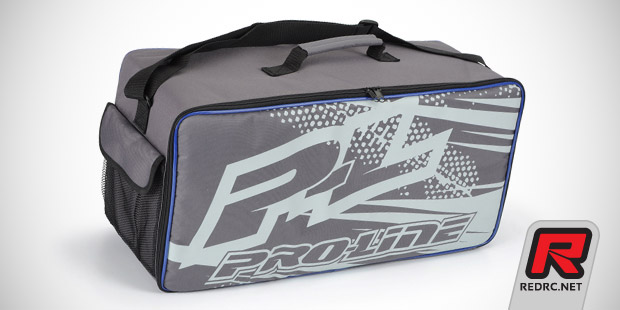 New from Pro-Line comes the multi-purpose track bag with tool holder for easy storage and transportation of all sort of equipment. Roughly 58x28x20cm in size the bag has enough space to put in various chargers, batteries, motors, tyres, chassis, bodies and so on. It also features a 13 slot tool pouch and three see through mesh pouches for extra tools, hardware and motor. Larger in size as the Pro-Line tire bag it also has an adjustable shoulder strap for easy transport and a completely open top for easy access.
Click here to see another photo
Monday, January 21, 2013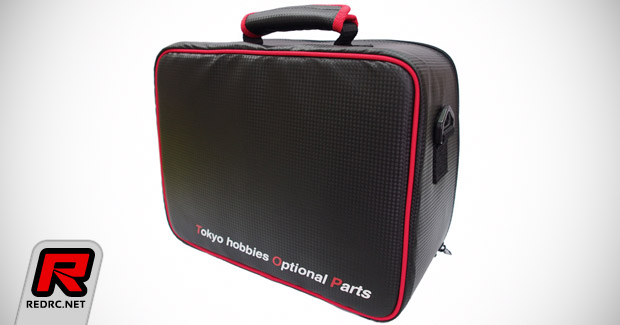 Further expanding their line of transmitter hauler bags, T.O.P. Racing have released their latest bag for the Spektrum DX3R. The hauler bag contains a pre cut foam insert for the transmitter and spare receiver while the outer shell is made from black padded material with red trim and a padded handle for easy transport.
Wednesday, January 9, 2013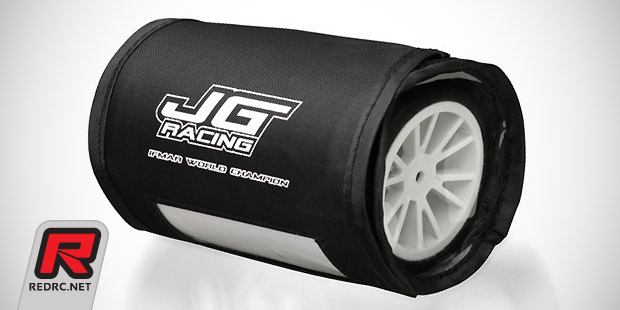 JG-Racing, the brand of 2012 electric touring car World Champion Jilles Groskamp, announce their first product in the form of a special bag for 1/10th touring car tires. Designed to make storage and transportation easy the black fabric bag features an upper and lower transparent window and a space to write down tire details like hardness, insert or other important notes. More on-road related JG-Racing products will follow in the near future. 
Source: JG-Racing [jg-racing.com]
Thursday, November 15, 2012