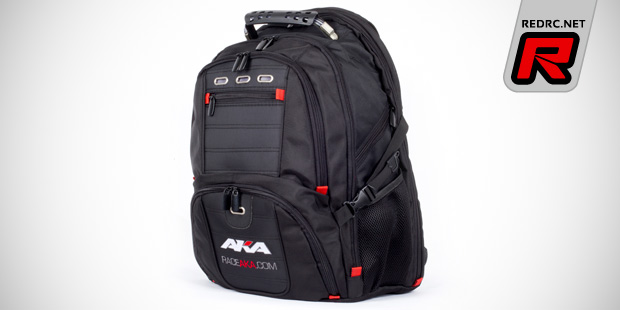 AKA have new carrying bags available in the form of a backpack and two different size cinch sacks. Starting with the backpack, it will get you to the track, school, or travel destination and it is constructed of durable, water-resistant nylon that is meticulously crafted with three main compartments and 16 auxiliary pockets. The rear compartment features a padded laptop sleeve while the large centre compartment can easily fit an 1/8th scale buggy. A Medium cinch sack is included with the backpack that is perfect to carry tyres, 1/10th buggies, or 1/8th buggies in the backpack without getting it covered in dirt. The exterior of the backpack is topped off with embroidered logos on the front pocket and padded strap.
Click here to continue reading
Monday, October 27, 2014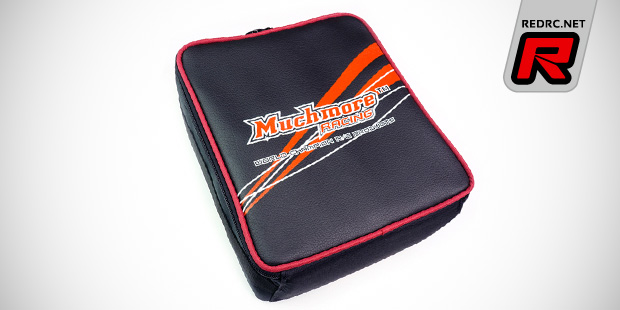 Muchmore introduce a tailor-fit carrying bag for the new Cell Master Double Accel charger. The zipped and padded bag not only securely stores the charger but also a Power Master World Edition 2 Evo power supply, all needed harnesses and a standard LiPo charging bag, thanks to build-in dividers. An inner pocket takes the manuals while interchangeable cushions protect your precious charging hardware.
Source: Muchmore [muchmoreracing.net]
Thursday, July 17, 2014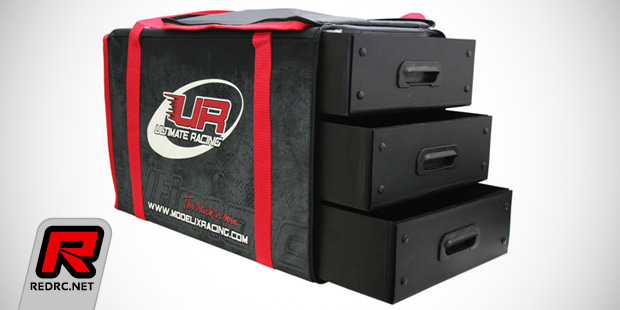 Modelix have two new Ultimate Racing branded carrying bags available. They are made from hard-wearing materials, feature strong zippers and are available in two variants with 2 or 3 drawers to take your RC gear such as the transmitter, charger, accessories and spare parts. Sturdy handles help with handling even with fully loaded bags. As for the dimensions both the 2 and 3-drawers variant measure 65x35x38cm with only the drawer height being different with 17.5cm for the dual drawer and 11.5cm for the triple drawer bag.
Click here to view more photos
Monday, June 16, 2014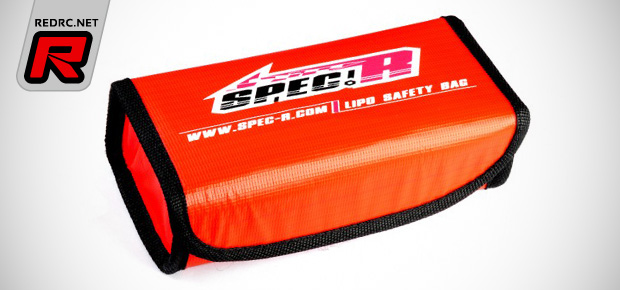 New from Spec-R come these branded industry standard LiPo battery safety bags. Available in red or black colour and coming with a printed Spec-R logo the bags are ideal when charging, discharging or storing 1S to 4S LiPo battery packs. They are made from fire-resistant fabric and minimise the harm to your pit table and surrounding areas in case a LiPo pack goes boom for whatever reason.
Click here to view the other new bag
Friday, June 13, 2014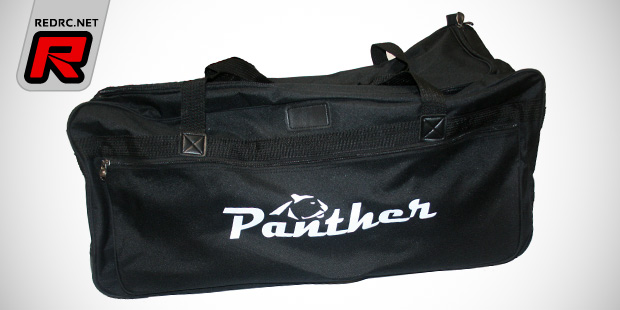 Panther have a new rolling cargo bag available made from 600 Denier nylon for durability and water resistance. The bag is equipped with luggage quality zippers and measures roughly 83x35x30cm. A Panther logo on the zipped front pocket makes the bag, that is ideal to transport your car, tyres, spares, accessories and tools, stand out from the crowd.
Source: Panther [panthertires.com]
Tuesday, April 15, 2014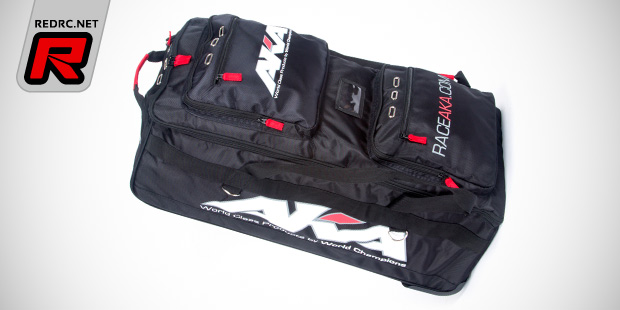 AKA introduce the Mule rolling gear bag for easy storage and transportation of all sorts of RC gear. The hauler bag measures 79x37x28cm and it offers a large main compartment with a removable divider as well as eight auxiliary compartments for smaller parts. It is fabricated from durable nylon mesh with plastic reinforcements, and offers oversize dual ball bearing wheels and a telescopic handle for effortless handling. The bag has a maximum recommended loaded weight of 27kg and is available now.
Source: AKA [raceaka.com]
Monday, March 24, 2014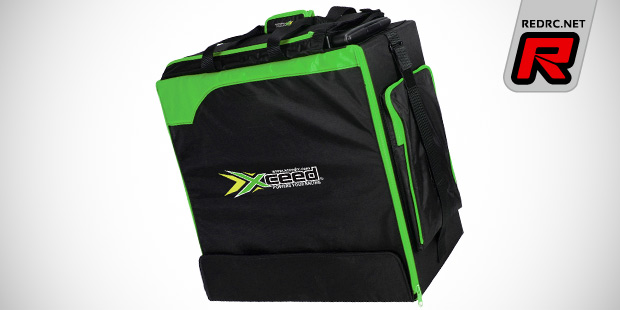 Available very soon is this medium-size trolley bag from Xceed. Sporting the company's black and green colour tones, the bag measures 51x54x24cm and it features two large and two small 23cm wide inner drawers that are ideal to store and transport 1/10th touring cars, electronics, spares and many more. The drawers slide in an inner frame that also is responsible for the overall stability while the outer fabric material is both durable and easy to clean. The top-section offers a tool holder and the strong trolley type telescopic handle makes handling a breeze.
Click here to view more photos
Monday, February 10, 2014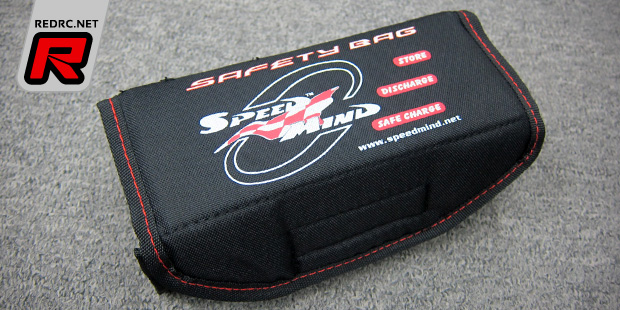 New from Speedmind comes this stylish LiPo safety bag for charging and storing LiPo batteries packs. It is made from a special fire-resistant fabric and of a triple layer design for increased safety in the event of a LiPo pack catching fire due to overcharging. Large velcro straps keep the lid and the two inner lashes closed securely. The bag is printed with red and white Speedmind logos and the red lining makes for additional visual impact.
Click here to view another photo
Tuesday, October 29, 2013