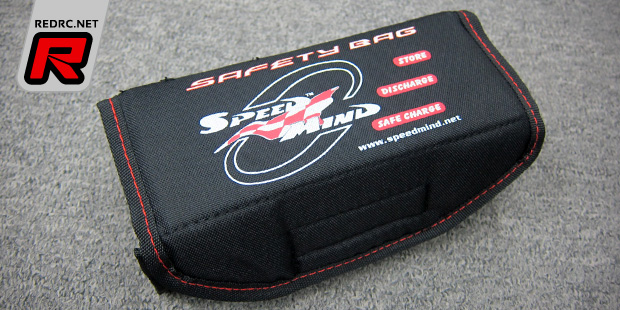 New from Speedmind comes this stylish LiPo safety bag for charging and storing LiPo batteries packs. It is made from a special fire-resistant fabric and of a triple layer design for increased safety in the event of a LiPo pack catching fire due to overcharging. Large velcro straps keep the lid and the two inner lashes closed securely. The bag is printed with red and white Speedmind logos and the red lining makes for additional visual impact.
Click here to view another photo
Tuesday, October 29, 2013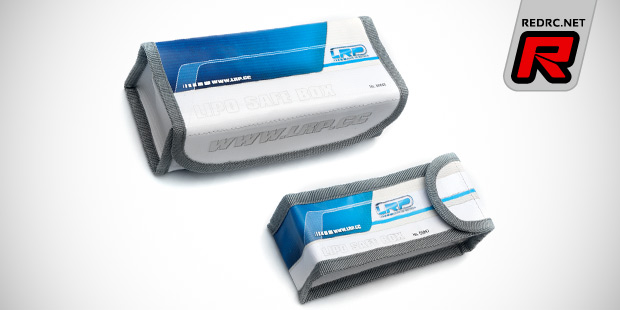 New from LRP come the LiPo Safe Boxes in two sizes. Made from a fire-resistant fabric the bags help to keep flames and electrolytes inside the container in the event of a LiPo battery going "boom" during charging. Tough velcro straps keep the lid closed securely while convenient openings make charge wire routing easy. The Safe Box is available as small 15x6x5cm box and large 18x8x6cm offering.
Source: LRP [lrp.cc]
Thursday, October 24, 2013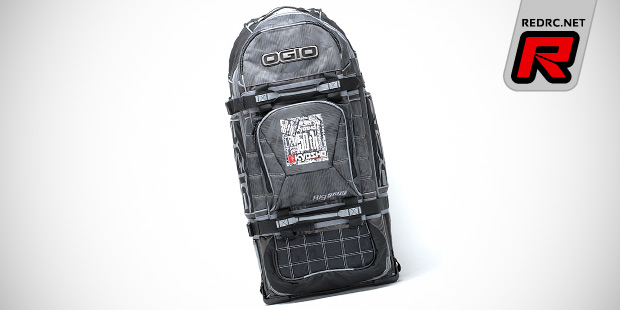 To commemorate Kyosho turning 50, Kyosho America are rolling out the Kyosho 50th Rig 9800, based on the popular Ogio Rig 9800 hauler bag. Ogio bags are highly popular especially with the travelling RC society because of their high strength and cool looks. The 9800 features reinforcements to make the bag light of weight and durable at the same time, the wide mouth lid offers easy access and several compartments make storing your car, transmitter and parts easy. Heavy duty oversized wheels with extra clearance and a telescopic pull handle make handling easy. The limited edition bag is available now.
Click here to view more photos
Thursday, October 17, 2013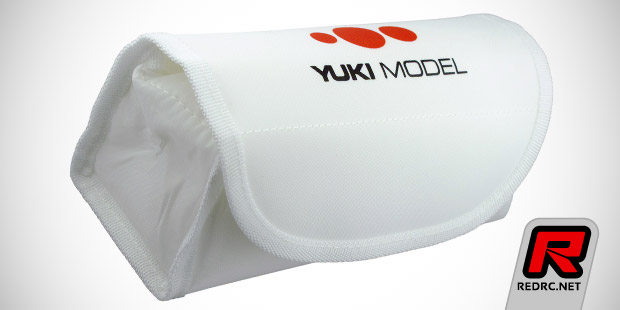 CN Development & Media now have this LiPo safety charging bag from Yuki Model available. It is fabricated from fire-resistant fabric and ideal to store, transport and charge LiPo battery packs in. The bag comes in white colour and with Yuki Model's logo printed on the lid.
Source: CN-Group [cn-group.de]
Wednesday, August 7, 2013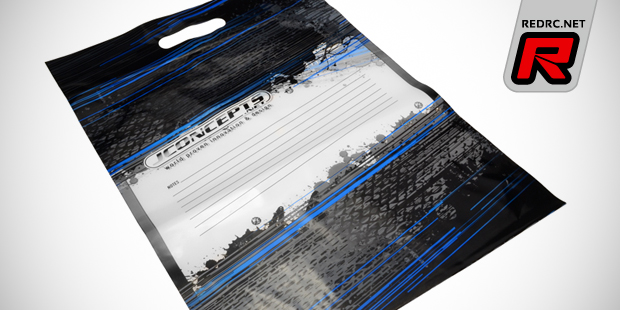 JConcepts introduce these resealable storage bags for tyres, spares and accessories. Large enough to store buggy, truck, SCT and 1/8th buggy tyres the bags make storage and transpiration easy. Coming with JConcepts' Striker imagery and graphics as well as a notes section on the backside the zipped bags help to keep things tidy. They are made from a lightweight, durable material and come in sets of 10 bags.
Click here to view another photo
Monday, July 29, 2013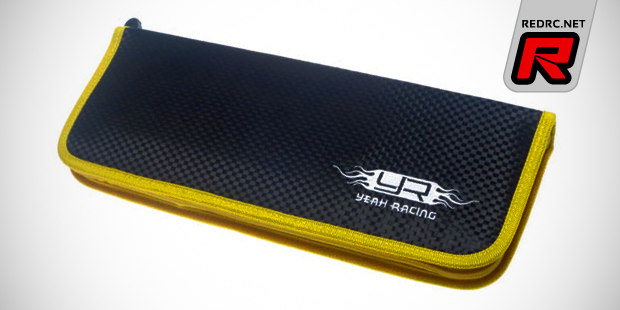 Yeah Racing introduce new multifunctional bags as well as a transmitter weather cover. Starting with the bags, first up is a zipper pouch for set-up systems that is designed for safe storage and transportation. Inner compartments and flexible lashes take the camber and toe in plates while an additional pouch within the bag stores small parts and more. The graphite covering of the bag ensures that it will stay straight and nothing gets broken. Next up is the hand carry bag that can be used to carry up to 12 bottles of shook or differential oil or other fluid bottles. By removing the detachable inner compartment the bag also holds chargers, hop ups and other accessories. The bag can be opened from either side for the ease to access to items and keep things organised.
Click here to continue reading
Sunday, July 28, 2013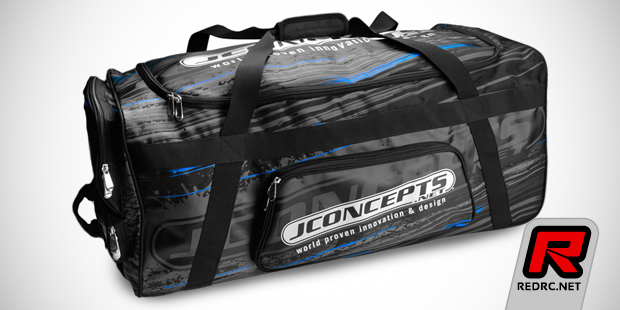 JConcepts introduce the conveniently sized and easy to handle medium roller bag. It has an extendable handle for easy toting and a large top opening, capable of storing an assortment of differently sized gear. The roller bag is stacked with front, side and rear pouches for quick access and additional storage while the plastic setting feet, roller wheels, Velcro carrying strap and handles make daily use a breeze. The durable material printed with the JConcepts Striker design makes the roller bag stand out from the crowd and also lets everyone see your passion to everything JC.
Click here to view the features and more photos
Wednesday, July 24, 2013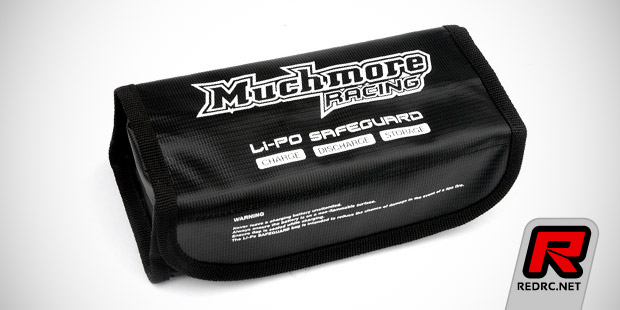 Much More Racing introduce their updated LiPo charging container, the Safety Bag 2. The new variant offers improved fire-proof fibre material parts that securely cover the battery to offer increased safety in case the LiPo blows up while charging, discharging or storage. The bag offer enough space for three regular-size 2S packs, two 3S or one 4S pack and the lid is securely fastened using extra-large velcro pads.
Click here to view another photo
Tuesday, July 9, 2013