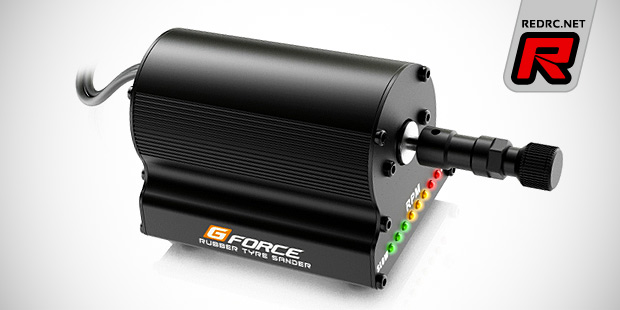 GForce soon have a tyre truer for 1/10th touring car tyres available. Coming in a black or blue all-aluminium case the machine is equipped with a high torque motor and LED indicators for the selectable speed. Furthermore the direction of rotation can be changed and the device is best used to scrub and true fresh-out-of-the-pack touring car tyres before using them on the track.
Click here to view the blue variant
Thursday, March 6, 2014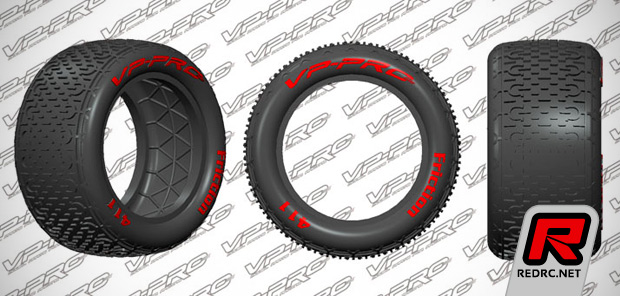 Available from end of March is VP Pro's Friction 1/10th buggy tyre. Designed with clay indoor racing in mind, the tread sports a unique outer horseshoe pattern and different size inner blocks to create both side bite and forward traction on hard-packed surfaces.
Source: VP Pro [vapon-company.com]
Friday, February 28, 2014

GRP introduce two new lines of 1/10th tyres for electric off-road and touring car racing. Starting with the buggy tyres, available soon are the Buldog 2WD front, the Conic 4WD front and the Conic 2WD/4WD rear tyre. All three sport a familiar design that makes them ideally suited for carpet and astroturf tracks while the tyres will come in a medium "B" and a hard "C" compound. GRP also introduce suitable close cell foam inserts for the 4WD front and the rear tyre.
Click here to continue reading
Wednesday, February 26, 2014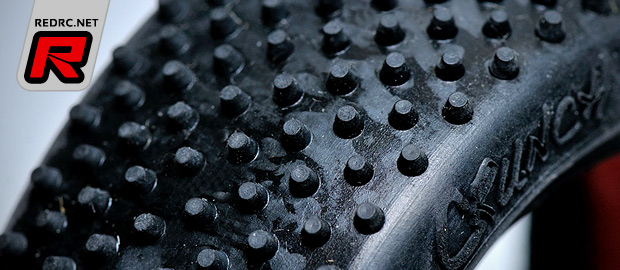 French company 6Mik soon have "indoor" variants of their Crunch 1/10th buggy tyres available. Following three outdoor compounds the pin tyres will also be released in a "harder" purple and "softer" blue compound aimed at racing on carpet, astroturf and artificial surfaces. Coming as 4WD front and 4WD/2WD rear tyre the tread sports medium-size pins and a pin-free sidewall for smooth cornering and less need to "cut" the tyres when running on grippy surfaces. The tyres come as rubber only or including foams or moulded inserts.
Click here to view more photos
Tuesday, February 25, 2014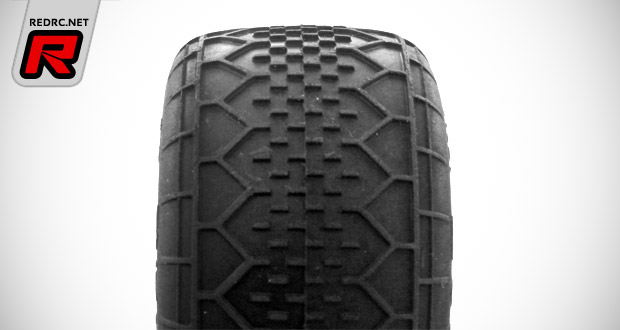 Panther introduce the Rattler ST tyre for 1/10th stadium trucks. Designed for blue grooved and hard packed tracks the tyre offers high forward traction and side bite and fits any stadium truck rim. The tyre will become available from March in Panther's full line of rubber compounds.
Source: Panther [panthertires.com]
Monday, February 24, 2014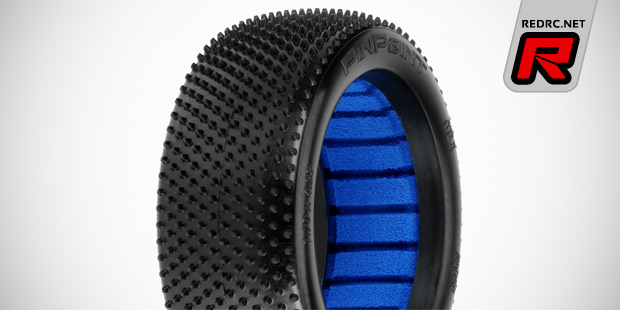 Following the release of the Pin Point carpet tyres for 1/10 scale buggies Pro-Line now also introduce an 1/8 buggy variant. Designed to excel on artificial surfaces such as carpet, astro turf and wooden floor the tyre comes as pair in Pro-Line's new Z3 compound and includes a set of blue closed cell inserts.
Source: Pro-Line [prolineracing.com]
Saturday, February 22, 2014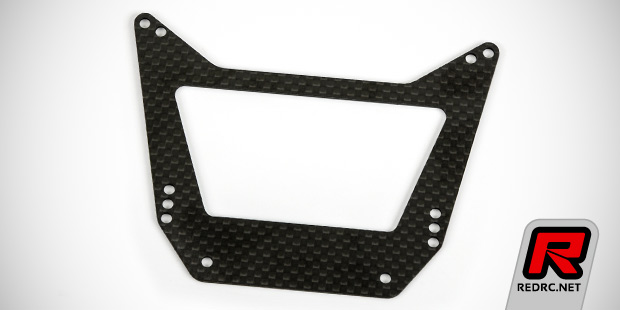 Pro-Line was busy adding more short course related option parts to their already impressive line-up by introducing new carbon fibre parts for their Pro-2 truck kit along two new tyres and pre-cut bodyshells. Starting with the parts for the Pro-2 short course truck, first up are front and rear shock tower braces cut from high-quality carbon fibre. The braces are ideal for high-bite track conditions as they reinforce the suspension assembly for a more consistent handling as it eliminates unwanted flex. Available as separate front and rear part the braces are direct bolt-ons. Also new is the a carbon fibre transponder mount that attached right on top of the servo mounts. While adding a certain amount of rigidity, it first and foremost acts as a sturdy base for your personal transponder. Like the shock tower braces the PT mount is a direct bolt-on.
Click here to continue reading
Saturday, February 22, 2014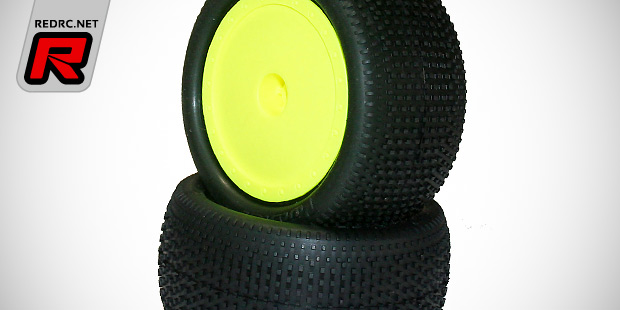 Panther introduce the Ocelot, a 1/10th buggy rear tyre with an array of small and dense squared pins for high forward traction and a consistent side bite feel. Designed for both indoor and outdoor tracks the tread will excel in dusty to loamy conditions and is therefore available in Panther's full range of compounds from medium soft to super soft including a special clay rubber for indoor tracks.
Source: Panther [panthertires.com]
Friday, February 21, 2014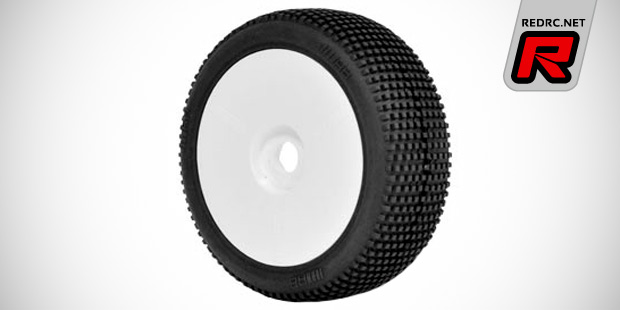 RB have a new 1/8th buggy tyre as well as a new rubber compound available. Starting with the tyre, the newly designed Snatch tread offers square pins and a ballon-shape appearance. Made to excel on bumpy tracks the tyre is meant to be very stable around corners. The tyre comes as rubber only, rubber with insert as well as pre-glued with dual compound inserts and in medium, soft, super soft and the brand-new ultra soft compound. As for the compound, the new ultra soft rubber is specially designed for slick indoor surfaces such as found on the the Italian IBR track or for ultra-compact surfaces like Reims and Montpellier.
Source: RB [rbproducts.com]
Monday, February 10, 2014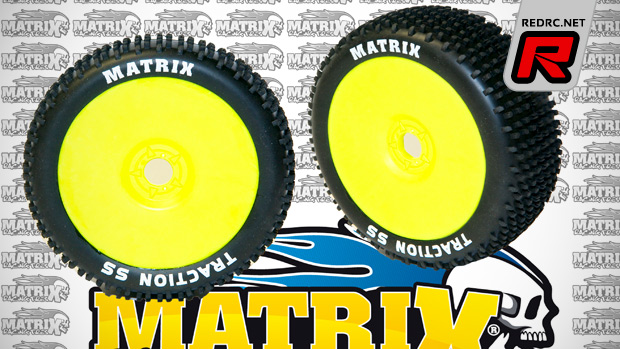 Matrix introduce their updated line of 1/8 buggy tyres. Long-term tested they provide more traction, improved side bite and increased corner speed. The new range will come pre-glued using closed cell inserts and will be available in a soft and super soft compound.
Source: Matrix Tires [matrixtires.it]
Thursday, February 6, 2014