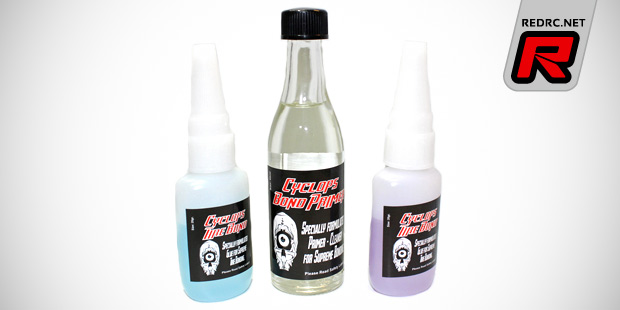 Cyclops have an updated line of tyre gluing accessories available. The purple medium glue is a 100cst viscosity product and after demand from customers the glue is now available in a new, improved bottle. New to the line is the blue thin glue of 25cst viscosity that offers the same elasticity and bonding capabilities as the original purple formula but is thinner allowing the chemical to penetrate gaps faster and also to dry faster. Last but not least is the Cyclops primer which is used to prime the surface of both the tyre and rim for perfect bond. It also is a surface cleaner used instead of ammonia, alcohol or break cleaner. 1/10 EP touring car drivers have also found in many case the primer/cleaner to be used as a tyre additive or as a primer agent for the additive.
Source: DSAW Hobbies [dsaw-hobbies.com]
Friday, December 6, 2013 - 1 comment so far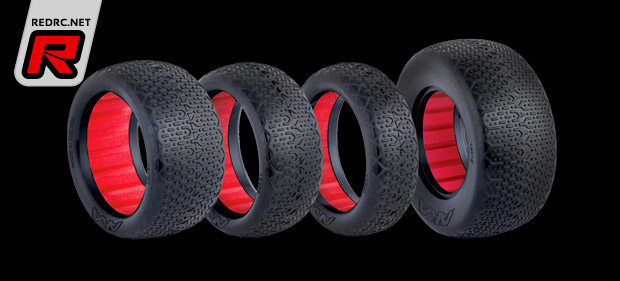 AKA have announced a name change to their Slingshot 1:10 tires. As it turns out, they are much better at designing tires than we are at checking to see if names are already in use within our industry, in this case by Pro-Line. For this reason they have decided to change the name of their Slingshot tires to Typo. While you will see some tires on the shelves with the old name the new Typo branded tires will be hitting the shelves in late December and early January.
Source: AKA [raceaka.com]
Tuesday, November 26, 2013
Pro-Line have extended their already impressive range of 1/8 buggy tyres by several compound variants and pre-mounts. The Blockade, Bow-Tie 2.0 and Big Blox thread now additionally come in the super soft X4 compound as tyre only or pre-mounted on white Velocity disc wheels. Also new in the X4 range are the Hole Shot 2.0, Ion and Diamond Back all of which come as tyre only. Additionally the Hole Shot 2.0 will become available as soft X3 compound for warmer ambient temperatures or for the use on higher traction surfaces.
Source: Pro-Line [prolineracing.com]
Friday, November 22, 2013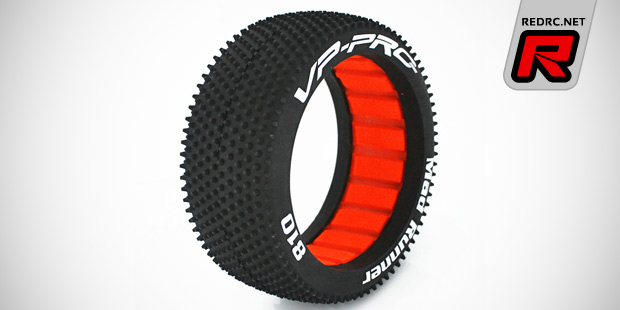 VP Pro introduce the VP-810 Mad Runner 1/8 off-road buggy tyre for grass and astro turf tracks. Utilising a short, symmetrical pin tread pattern it is ideal for medium to high-bite tracks with the tyre coming in different compounds and including a suitable closed cell insert.
Source: VP Pro [vp-racing.com]
Monday, November 18, 2013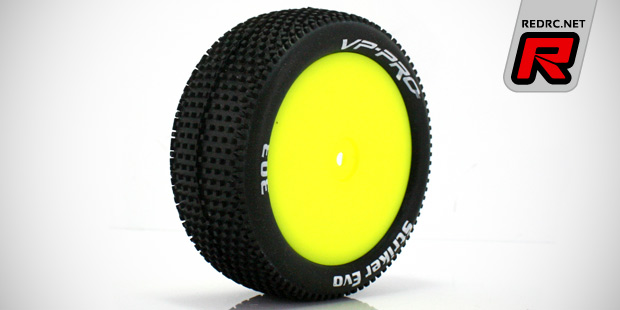 VP-Pro now have their Striker Evo tyre available for the front of 1/10 4WD buggies. The square symmetrical tread pattern is ideal for all hard surface tracks that have taken rubber or for clay tracks with a minimal dust groove. It is available in three different rubber compounds.
Source: VP Pro [vp-racing.com]
Wednesday, November 13, 2013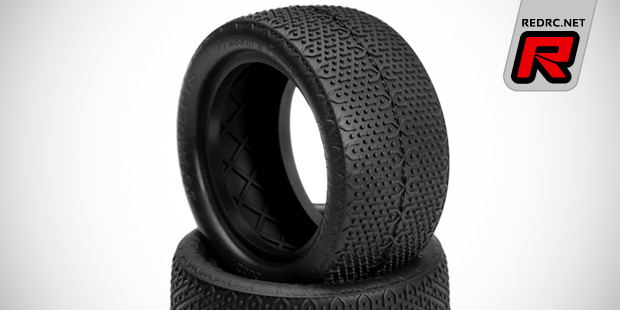 Following the introduction of the new mega soft black compound for the buggy Bar Codes, Double Dees, Pressure Points and 3Ds treads JConcepts now extend the line making the sticky compound available for a larger range of buggy tyres as well as for SC and 2.2″ truck rims also. Additions for 1/10th buggies see Double Dee 4WD fronts, Ribs 2WD fronts, Bar Codes V2 rears, 3Ds rears and Pressure Point rears. As for the short course trucks JC will have the Bar Codes, Pressure Points and 3Ds available plus the Pressure Point tread for 2.2″ race trucks.
Source: JConcepts [jconcepts.net]
Monday, November 11, 2013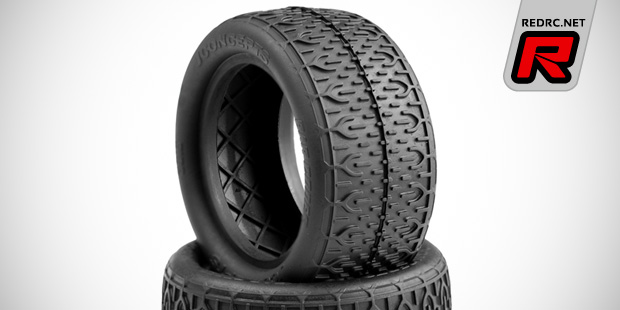 JConcepts introduce an additional compound to their line of successful 1/10th off-road racing tyres. Black compound, produced for the softest feel yet in the JConcepts line of compounds, the Mega Soft is especially useful in cold conditions or when grip is hard to come by on slick or dusty track conditions. The first tyres to receive the black compound treatment are the Bar Codes, Double Dees, Pressure Points and 3Ds.
Source: JConcepts [jconcepts.net]
Friday, October 25, 2013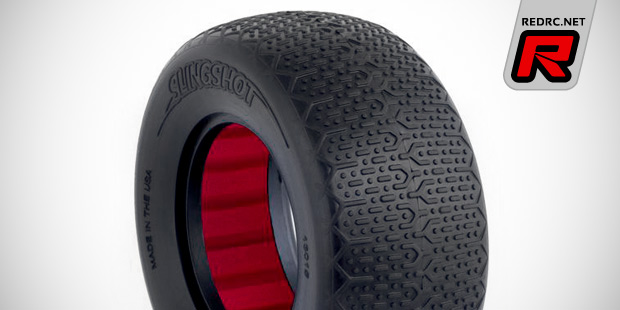 AKA introduce the wide Short Course Slingshot tyre that sports a very low tread pattern that has been optimised for hard-packed indoor tracks. Its new carcass features a refined wide tread profile that has an exceptional balance between side and forward bite. The tyre comes with AKA wide SC red closed cell inserts and is available in special Clay, Soft and Super Soft compounds as well as pre-mounts for all popular SC trucks.
Source: AKA [raceaka.com]
Wednesday, October 9, 2013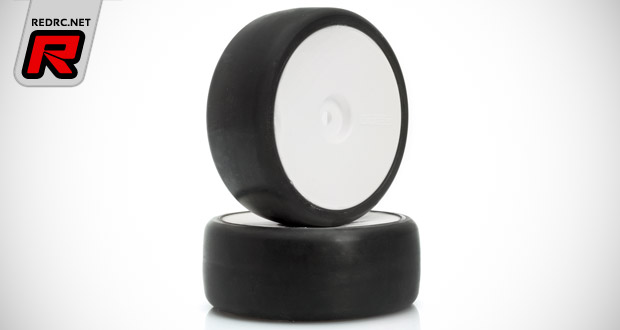 LRP introduce the VTEC G36 asphalt tyre. Building on the experience gained with the 30X tyre the G36 is made from a new rubber compound for improved traction and maximum durability. It is designed for racing at high asphalt temperatures and comes pre-glued on a redesigned, impact-resistant and true running rim with LRP's white insert.
Source: LRP [lrp.cc]
Friday, September 27, 2013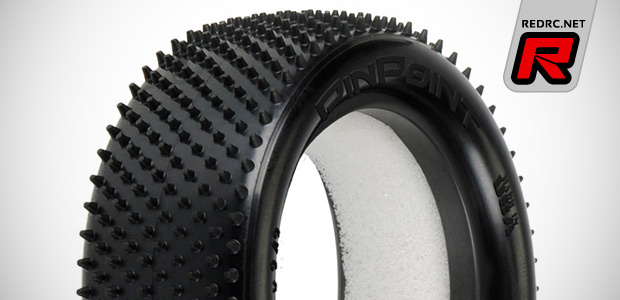 Pro-Line have new tyres and wheels available in the form of the Pin Point 4WD front and SC carpet tyres and F-11 truck and short course wheels. Starting with the tyres, the Pin Point is a dedicated tyre for carpet, astro turf and multi surface tracks. Following the release of the 1/10th buggy rear tyre Pro-Line now have a 4WD front and a 2.2/3.0″ SC variant available. Both come in the grippy Z3 carpet compound and fit all standard 1/10 buggy and SC wheels respectively.
Click here to continue reading
Tuesday, September 24, 2013