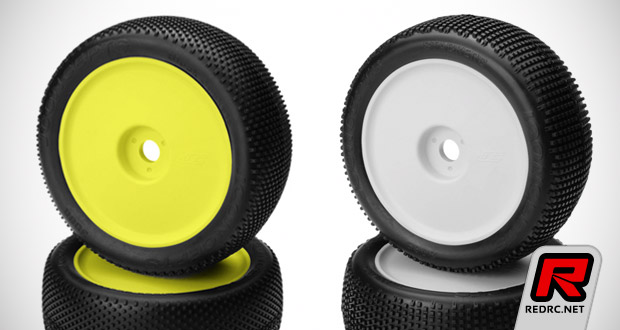 JConcepts have extended their pre-mounted truck line to include Black Jackets & Stackers. The Black Jackets, constructed from very small square pins, provide additional grip on loose conditions with a light amount of dust and debris across the surface. The tread spacing near the outside rows are slightly open allowing maximum flexibility to adhere to smooth and slick surfaces providing a reasonable flex contact patch. The Stackers reveal a heavy center lug design which are supported at the lower base with extra rib features and tiny fillets which provide a heavy forward gripping force. Directional slashes cut into the tread soften the lugs to absorb bumps and also increase the lug flexibility to accommodate loose conditions. Both are available in green compound on white or yellow Elevated wheels.
Source: JConcepts [jconcepts.net]
Wednesday, May 22, 2013 - add a comment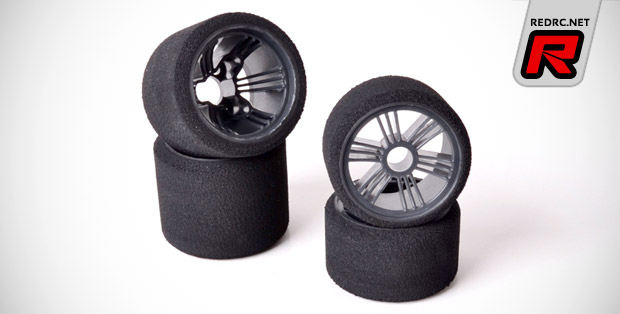 Contact RC Tyres have announced a new range of 1/12th Circuit tyres known as 'J compound'. Over the last 12 months contact drivers have been testing a lot of different rubber types and are now happy to provide this ready for sale. The new rubber is especially good on high traction conditions where the track is especially grooved in. The tyre will react with less aggression than their original 1/12th compounds, which are good for lower traction conditions and can be easily identified with the new gun metal wheel colour.
Source: Contact [racing-cars.com]
Wednesday, May 22, 2013 - add a comment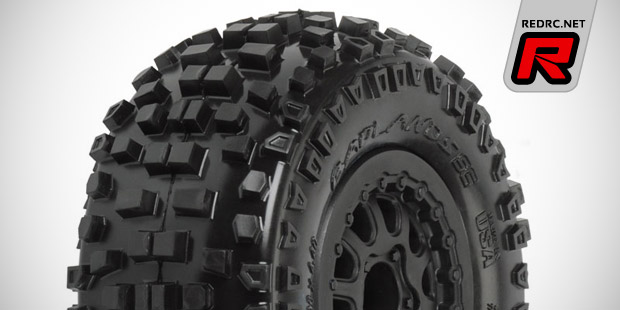 Pro-Line introduce new pre-mounted tires for short course and monster trucks. For SC trucks that use TRX Slash or ProTrac offset wheels Pro-Line presents the M2 compound Badlands SC and Sling Shot SC tires. Both come mounted on black Renegade wheels. For the monster truck side of things PL have the Trencher X 3.8″ and the all-new Shockwave 3.8″ all terrain tires available. Both come pre-mounted on black 17mm hex F-11 rims. Last but not least come the Road Rage 2.8″ street truck tire on Stampede and Rustler compatible Desperade black wheels.
Click here to view the other new products
Saturday, May 18, 2013 - add a comment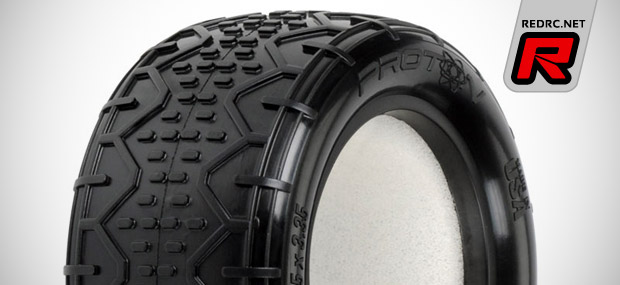 Pro-Line introduce the new Proton buggy indoor clay tire and the Ion T 1/10th truck tire. Starting with the all-new Proton tread, the tire builds on the successful V1 Suburbs design and features the same low tread but the tread is thicker front to back and is more spaced out for improved performance on loose and low traction indoor surfaces. The tire will become available soon in Pro-Line's MC clay compound. Another addition to PL's special range of clay tires is the Ion T 2.2″ for 1/10th racing trucks. Currently only available in the clay specific MC compound the tire will soon be also available in M3 soft and M4 super soft compounds.
Click here to view the Ion T tire
Saturday, May 18, 2013 - add a comment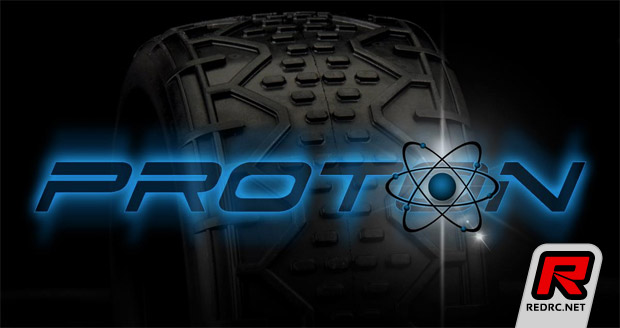 Pro-Line have shown off a sneak peek of their new 1/10th rear buggy tire called the Proton. No information was given along with the image but we do know that this will be made available at first in the MC clay compound. We can expect more details in the coming days.
Source: Pro-Line [prolineracing.com]
Friday, May 10, 2013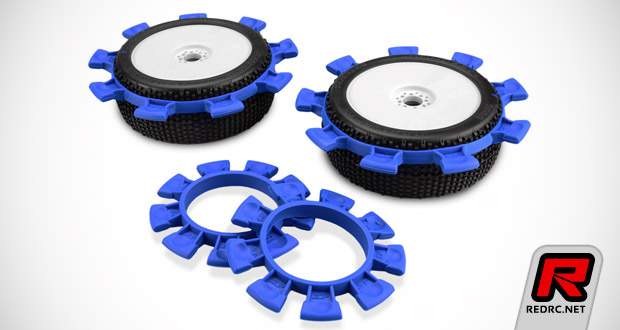 JConcepts has reinvented the tire mounting rubber band. A uniquely molded design, specifically developed for tire mounting, the rubber band is produced in a high-elasticity material capable of stretching to a full assortment of different sized tires. Finely detailed array of handles are designed to ergonomically conform to your fingers so the user can deftly adjust the rubber band to the sidewall of each tire to apply the pressure where it is needed. The Satellite rubber bands are available in blue and black colors and will include 4 bands per package.
Source: JConcepts [jconcepts.net]
Saturday, April 27, 2013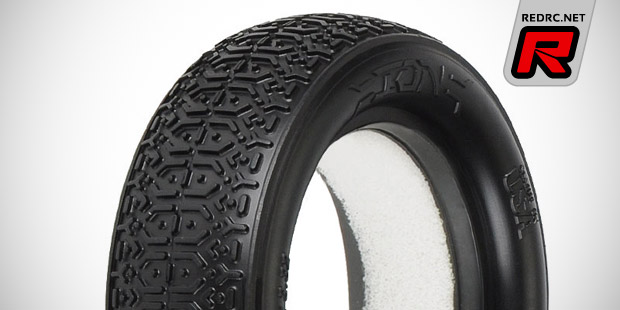 Available soon from Pro-Line are several new Ion tread 1/10th scale off-road tires. The Ion 2WD buggy front tire will come in M3 soft and M4 super soft compound while the Ion T truck tire is available in MC clay rubber. The tires combine the tread design of the popular Scrubs and Suburbs to make for improved steering, balance and feel. They come with standard foam inserts.
Click here to view the truck tire
Thursday, April 18, 2013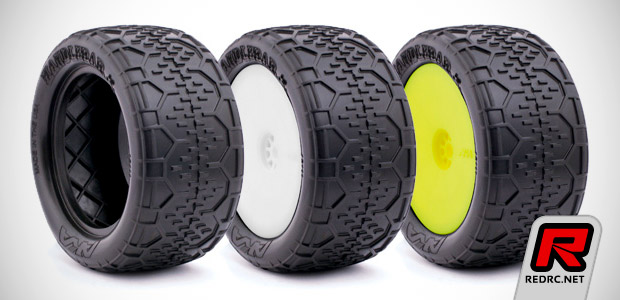 AKA have released a new addition to the popular Handlebar line-up with the 1:10 buggy Handlebar STD. It feature the same tread pattern as the previously released Handlebar tire with the exception of taller treads. The Handlebar STD has been designed for hard packed outdoor blue groove tracks and the STD tread depth provides all the traction you can handle with longer tire life. They are available in AKA's championship winning Super soft, Soft, and Clay compounds and available as premounts on white or yellow HEXlite wheels with the industry standard red inserts.
Source: AKA [raceaka.com]
Wednesday, April 17, 2013