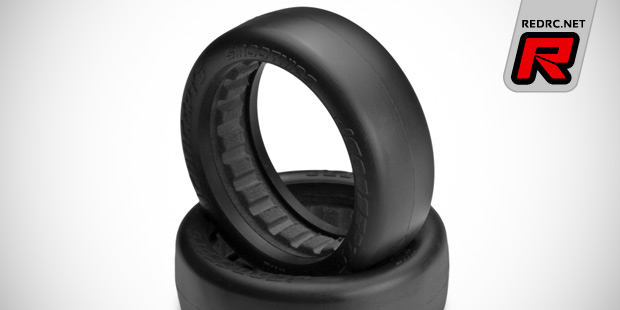 JConcept's Smoothies 1/10th buggy slick tyres are now also available in green compound in addition to the already released gold compound tyres. Released as a 60mm bead mounting diameter, the tyres mount straight to the latest generation wheels. The carefully profiled tyre carcass rolls through the turns with efficiency while the maximum smooth surface area grips the speciality surfaces. The tyres include Dirt-Tech 60mm inserts and they are available as 2WD buggy front and 2WD/4WD rear tyre.
Click here to view the rear tyre
Friday, March 27, 2015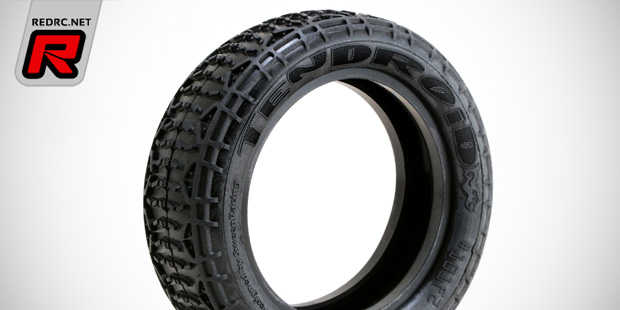 Sweep Racing introduce the Tendroid front tyre for 1/10th scale 2WD buggies. Offering a pretty unique design with a deep W-shaped inner tread and massive "android"-shaped outer portions the tyre is made especially for grooved track conditions. Made to fit most 2WD front rims the tyre is available in ultra soft silver, extra soft blue, soft red, medium white and a soft clay compound.
Click here to view another photo
Wednesday, March 25, 2015
Italian company Hot Race Tyres introduce pre-glued rubber tyres for 1/10th scale formula cars. Coming in a single compound for the front and rear the wheels are pre-glued using multi-spoke rims and they fit most of today's formula chassis. The wheels will become available by the end of March.
Source: Hot Race Tyres [hotracetyres.com]
Tuesday, March 24, 2015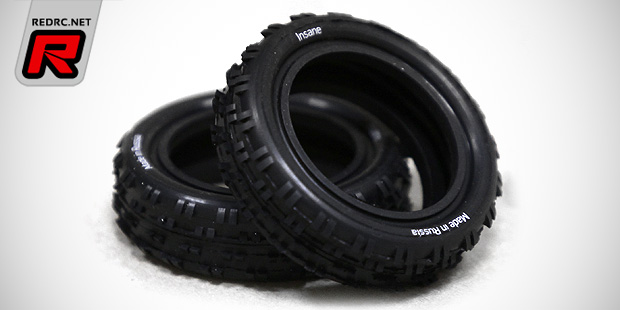 Russian company Insane-RC introduce the Carpet Fighter buggy indoor tyres. Available as 1/10th buggy 2WD front, 4WD front, general rear as well as 1/8th scale buggy variant the tyres are made in Russia and they are moulded from a special long-life compound that is ideal for high-grip indoor racing without additives.
Click here to view the other new tyres
Friday, March 20, 2015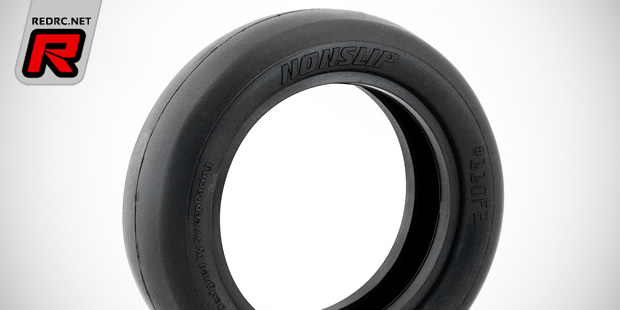 Sweep Racing have two new 1/10th 2WD front tyres available in the form of the Nonslip and Tri-Rib. Starting with the Nonslip, the conventional bead 2.2″ slick tyre is made for the use on prepped clay tracks and it offers a "pre-scrubbed" surface due to the mould being sand-blown. This means the tyre can be used instantly and without breaking-in period. The Nonslip is available in medium white, soft red, extra soft blue, ultra soft silver and a special clay compound.
Click here to continue reading
Tuesday, March 10, 2015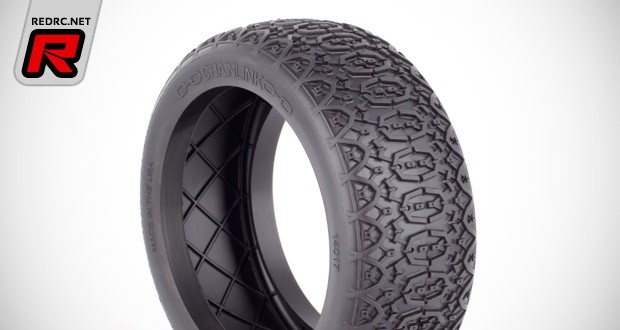 Seen for the first time at the 2015 Dirt Nitro Challenge, AKA have officially released their new 1/8th Chain Link and Rasp thread patterns. The Chain Link is a unique tread pattern that works very well on low dust, grooved up tracks. The large low profile lugs keep wear at a minimum while adding consistency throughout your run. The open tread pattern gives the dust large voids to move to so the tread pattern can grip the clean surface and glide through ruts with ease. The Rasp is a small pin tread pattern which is ideal for hard packed tracks with a dusty surface. The lower profile tread allows your car to get in and out of corners effortlessly with an emphasis on forward bite. The Rasp makes a great qualifying tire to get you that TQ! Both are available in the championship winning super soft, soft, and medium compounds and as with all AKA tires, they are designed and proudly made in the USA.
Monday, March 9, 2015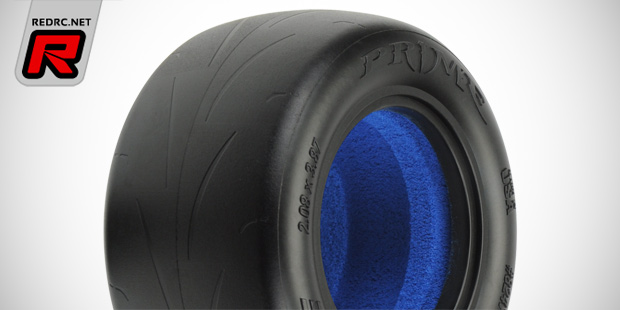 Following the announcement of the Prime 1/10th buggy slick tyres Pro-Line now also introduce the Prime T 2.2″ stadium truck and the Prime SC 2.2″/3.0″ short course tyres. They target directly at racers currently running full "slick" tyres, saving them from having to grind treaded tyres down while delivering improved performance. The Prime features unique grooves that add traction and stability when the track is freshly watered or when there is a slight layer of thin dust that would cause a traditional slick to spin. The raised treaded portion of the Prime has a distinctive rough surface texture similar to a ground slick tyre and makes it have the maximum performance right out of the package. Both the Prime T and Prime SC come with blue closed cell inserts and they are available in M4 Super Soft or MC Clay compound.
Click here to view the SC tyre
Friday, March 6, 2015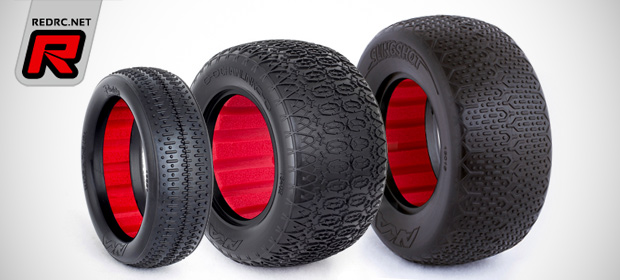 AKA now have a range of 1/10th scale buggy, short course and stadium truck tyres available in their all-new ultra soft compound. Designed for cold weather and low-traction conditions the tyres are ideally used in a temperature range of 0°C to 10°C and the select treads are available as rubber only including red inserts or a pre-mounts.
Source: AKA [raceaka.com]
Saturday, February 28, 2015