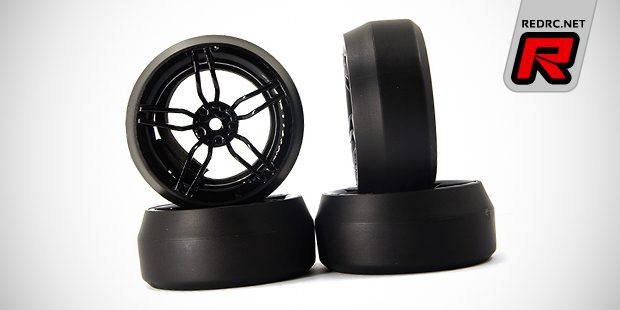 Yeah Racing have three new Spec D tyre and wheel sets for 1/10th drift cars available. The black colour SS and gold colour FX10 set uses 3mm offset rims while the white Type-X wheel set offers a 6mm offset for an even wider stance. All three wheels come pre-mounted with multi-surface drift tyres that work on a wide range of tracks and in sets of four wheels.
Click here to view more photos
Tuesday, July 15, 2014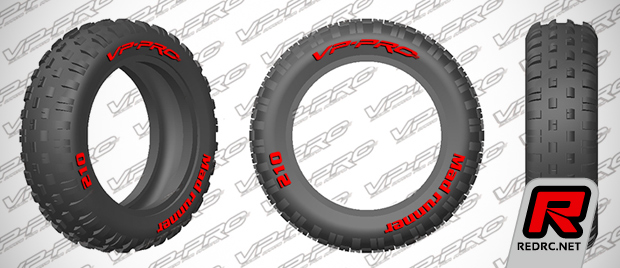 VP Pro introduce a new line of 1/10th buggy tyres for the use on ugh grip surfaces such as astro turf, carpet and grass. The Mad Runner is available as 2WD front, 4WD front and 2WD/4WD rear tyre and it makes use of popular and widely used tread patterns, such as a cut-rib design for the 2WD front and small pins for the 4WD front tyre. The Mad Runner will become available by end of August.
Click here to view the other new tyres
Friday, July 11, 2014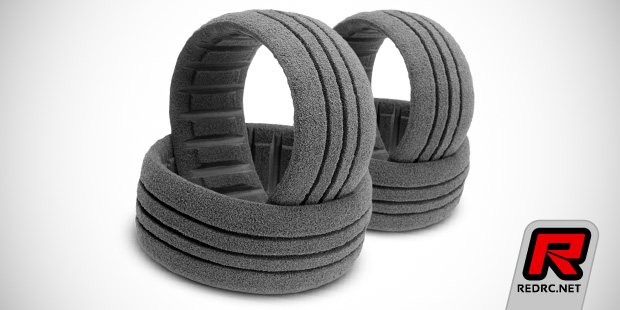 New from JConcepts come the Dirt-Tech tyre insert for 1/8th scale buggies. Designed in conjunction with Brian Kinwald, the insert has medium sized cuts on the outside which touch off against the tyre inner carcass providing a cushy response and feel. The inside has horizontal channels cut in a 360 pattern to soak up the large impacts and help create forward bite and increase acceleration. The newly developed material providing racers a durable option capable of being used in medium to extremely high-traction conditions. The 83mm inserts work with any 1/8th buggy tyre and wheel and they come as 4-piece sets.
Source: JConcepts [jconcepts.net]
Wednesday, July 9, 2014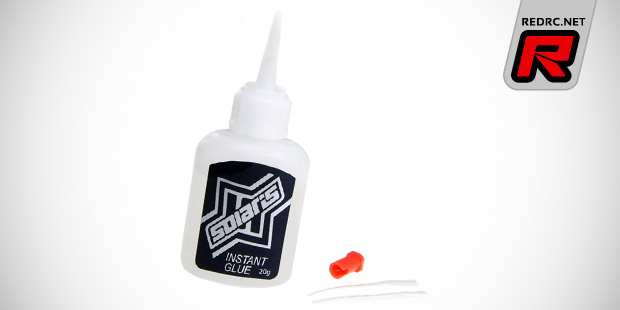 New from Solaris comes the Instant Glue specially formulated for the use with rubber tyres. Used on Solaris' pre-mounted spec and controlled racing tyres the CA glue is now available in 20g bottles, ideal for any rubber tyre come on-road or off-road. Included come several nozzles for easy application and a needle-equipped cap.
Source: Solaris [solarisrp.com]
Sunday, July 6, 2014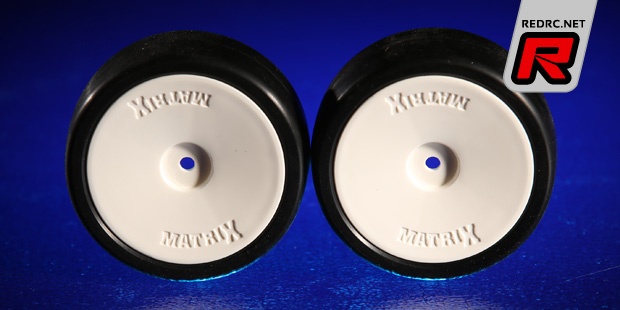 After two years of development Matrix introduce a new line of carpet touring car tyres. Carpet specific compounds will make for very high grip in combination with high durability that allows to do more than 30 runs on a set of tyres without problems. The tyres are glued on a fully automatic line to ensure reliable bonding and a high quality standard. Beside the carpet line of tyres Matrix will soon also have asphalt-specific pre-mounts available.
Source: Matrix [matrixtires.it]
Friday, July 4, 2014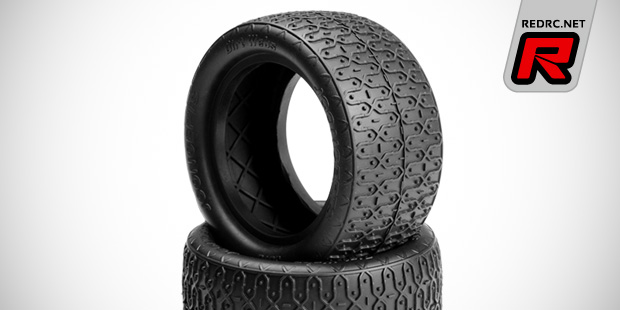 Debuted at the 2014 Reedy Race of Champions, the JConcepts silver compound was the quick break-in compound used with success in the Open and Invitational classes. The new indoor compound labelled as "super soft indoor" is now available for the Dirt Webs tread and works alongside the gold, however, breaks in slightly quicker allowing drivers to get up to speed quickly and when practice is at a minimum. The silver is not a replacement for the popular gold compound but an option that can be used to dial in on a freshly groomed track or offer a quick break-in alternative.
Source: JConcepts [jconcepts.net]
Tuesday, July 1, 2014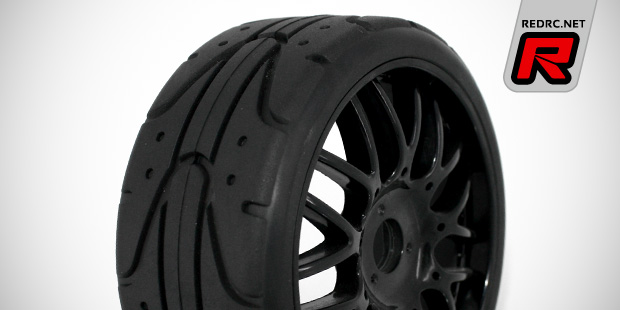 Made for 1/8th scale GT cars or 1/8th buggies run on asphalt are the new GT-802 tyres from Teamsaxo. They are moulded from a special compound that has fibres mixed into it to reduce tyre expansion at high speeds or when the tyre temperature raises. A special V-shape tread improves traction on permanent and parking lot tracks and the tyre comes pre-mounted on durable white or black multi-spoke nylon rims.
Source: Teamsaxo [saxoracing.com]
Monday, June 30, 2014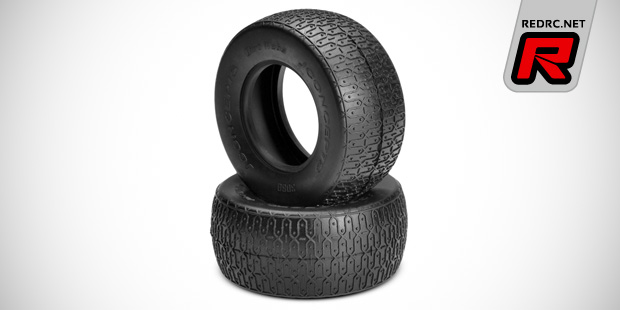 JConcepts introduce their popular Dirt Webs tyre tread for 1/10th short course trucks with the SCT Dirt Webs tyre. Based on the design ideas of Brian Kinwald and Jason Ruona the tyre combines the Pressure Points tread with uniformly positioned web-bars for added stability. This makes for increased forward traction while inside positioned horizontal and vertical bars help with side bite. The outer edges feature a single rib on each side which proves extra side-bite during heavy cornering and side-loading characteristics. The Dirt Web thread sits on the proven Bar Code tyre carcass giving the original wide-body tyre a low profile and appearance allowing clipped tread to extend all the way to the outer edges. Available in multiple compounds, the Dirt Webs can easily be matched to any track conditions ranging from indoor clay, indoor dirt to outdoor hard-packed or treated clay or dirt.
Source: JConcepts [jconcepts.net]
Thursday, June 26, 2014