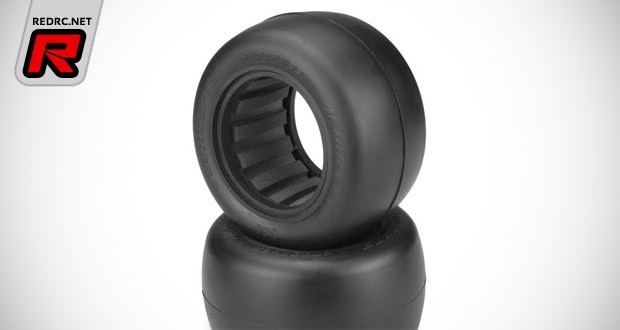 JConcepts Smoothies 1/10th off-road slick tyres are now also available in stadium truck and short course versions. Released as a 2.2" and 3.0"/2.2" bead mounting diameter respectively, the tyres mount straight to the latest generation wheels for that all important reactive feel. The carefully profiled tyre carcass rolls through the turns with efficiency while the maximum smooth surface area grips perfectly on surfaces such as prepped "indoor" clay. The Smoothies include Dirt-Tech grey inserts and are available in gold and green compounds.
View the Short Course variant here
Tuesday, August 18, 2015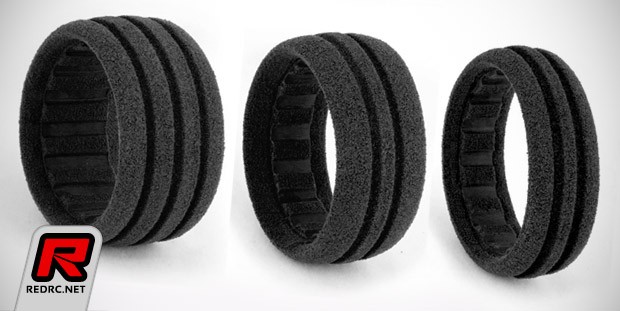 AKA have expanded their range of closed cell inserts with the introduction of these new black 1/10th Evo inserts. Available for buggy rear, 2wd and 4wd front, the black (Medium) insert is ideal for smooth, high-grip tracks and very warm ambient temperatures (90F/32C+).
Source: AKA [raceaka.com]
Thursday, August 13, 2015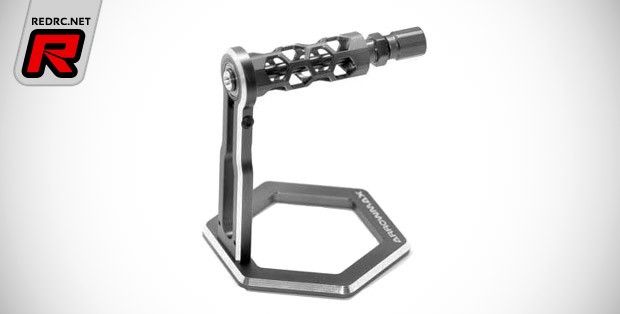 Arrowmax now have a 1/10 touring car tire balancing station available. Machined from high-grade aluminium and easy to use, this balancer allows hassle-free balancing of 1/10 touring car tires. The unique design allows the balancer to be easily disassembled for compact storage, while the honeycomb design helps to keep the tool lightweight and provide that unmistakeable Arrowmax look.
Source: Arrowmax [arrowmax-rc.com]
Wednesday, August 12, 2015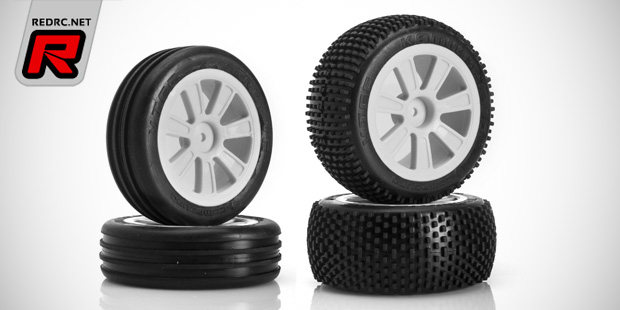 LRP's VTEC Groove 2WD front and rear tyres are now also available with white multi-spoke rims. The proven tread design allows to use the tyres on a range of surfaces while the special J-compound rubber makes for optimised traction and a high durability. Coming pre-glued and including moulded foam inserts the wheels are usable for many of today's 1/10th 2WD off-road buggies with 12mm wheel hex adapters.
Source: LRP [lrp.cc]
Tuesday, August 4, 2015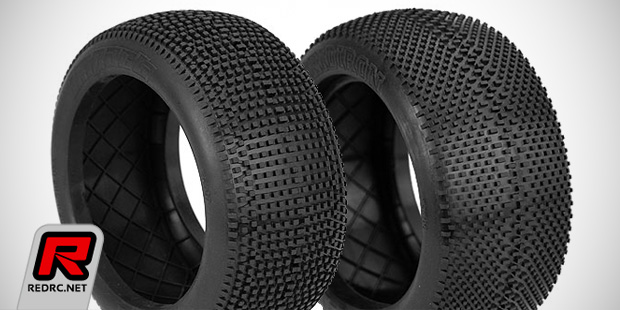 Coming soon from AKA are the Evo Gridiron and Evo Impact 1/8th truggy tyres in the new long wear compounds. The new long life rubber are available in a familiar Soft and Medium hardness and yield up to 50 percent longer tread life than standard compounds, making them ideal for today's demanding high-grip, high-speed, and abrasive tracks. The tyres are available as rubber including red inserts and pre-mounted on white or yellow Evo wheels.
Source: AKA [raceaka.com]
Tuesday, July 28, 2015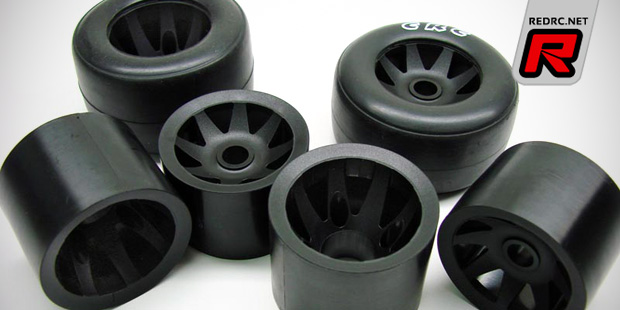 Calandra Racing Concepts have introduced new wheels and tyres for 1/10th on-road cars. Starting with the GTR wheels, these are designed for rubber tyre 1/10th scale pan car racing, both oval and road. They are direct bolt on for 1/10th cars and in the rear, they use the standard 4 bolt mounting pattern commonly used in oval and World GT. In the front, they utilise the normal 1/8×5/16″ bearing, again very common among the 1/10th oval and World GT cars. The mounted tyres measure around 2.45″/62.2mm diameter, most all pan cars can be adjusted to make the proposed 5mm ride height rule. The rims are designed to mount tyres such as the Pit Shimizu, Tamiya TCS and CRC RT1 and the rims allow for two types of scale looks; low profile sidewall GT type cars and large sidewall NASCAR and F1 scale looks. As for the new RT1 tyres, they mount in the same style as the most popular Formula tyres, the Pit Shimizu 0571 and 0572 and the Tamiya TCS. The CRC tyre is meant to perform very well with great grip and stability on both carpet and asphalt. Coming this Fall are also pre-mounted tyre and wheel combos.
Click here to view photos of the mounting variants
Friday, July 24, 2015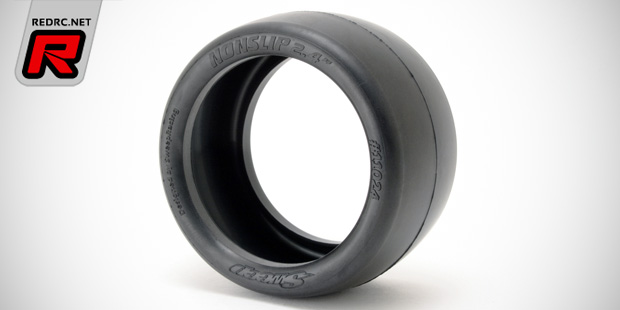 Available now from Sweep Racing are the Nonslip 1/10th buggy tyres for 2.4″ wheels. Made to comply with the new ROAR 2.4″ tyre dimension rules the Nonslip treadless tyre is ideal for prepped indoor clay tracks and it comes as 2WD front, 4WD front and general rear tyre.
Click here to view the other new tyres
Friday, July 24, 2015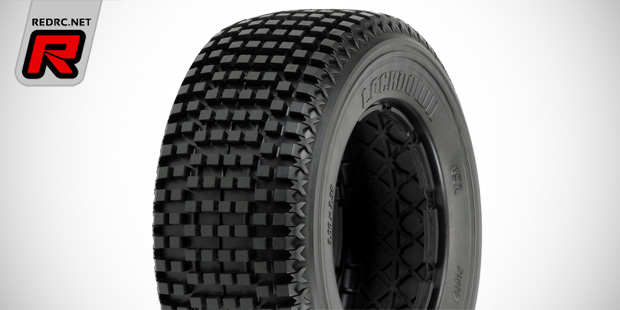 New from Pro-Line comes the LockDown XTR tyre for large scale models such as the Losi 5ive-T. Just like the 1/8th buggy race tyre, the LockDown has a more open tread pattern than the Blockade making it perfect for loose conditions. The tyre also features connected side tread technology that reduces the edginess of the truck to prevent catching a rut and flipping. The inside contains detailed webbing that strengthens the tire carcass and prevents excessive tire expansion. The tyre is moulded from durable XTR rubber and it works with HPI 5T rear and Losi 5ive-T front or rear foams.
Source: Pro-Line [prolineracing.com]
Friday, July 24, 2015