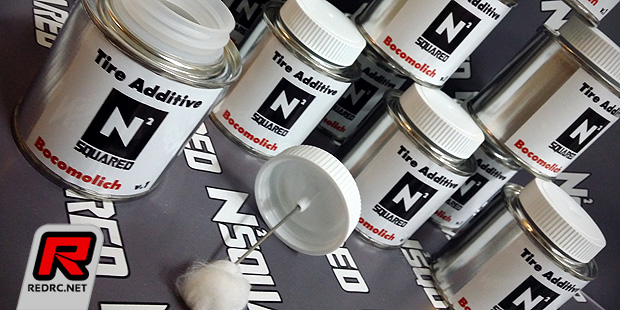 NSquared have released their new Bocomolich tyre sauce. Containing special chemicals and additives the traction compound will enhance grip, durability and handling of the tyres with the product coming in metal cans with a dauber cap for secure storage and easy application.
Source: NSquared [facebook.com]
Tuesday, October 6, 2015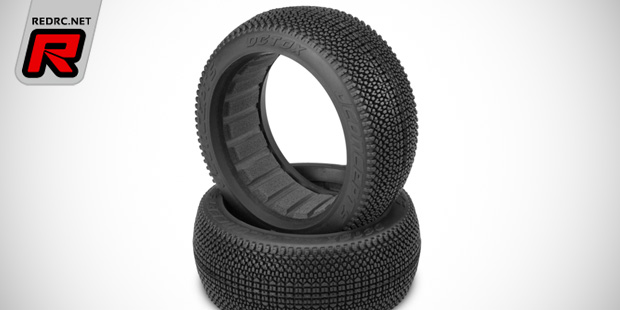 JConcepts have introduced the Detox 1/8th buggy tyre. Designed for those extra brutal track conditions, the tyre features a closely spaced tread that was made to survive long mains and it is available in compounds such as red, blue and green giving racers an option for just about any temperature requirement. The design revolves around the centre structure which has hefty lugs arranged in a stacked configuration. The lugs have strategically placed cuts and grooves to allow flex in dusty conditions to perform even if the track is deteriorating while a long main is in progress. The outer portion of the tread fits together like building blocks, with shapes placed together that nest well but also work together to flex laterally to provide steadfast side-bite. The tread tapers off cleanly to the outer side-wall giving a smooth transition during hard cornering. Included with the tyre come JConcepts' Dirt-Tech inserts.
Source: JConcepts [jconcepts.net]
Thursday, October 1, 2015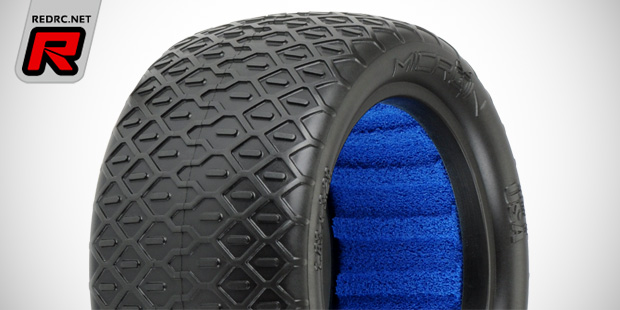 Coming soon from Pro-Line Racing is the Micron 1/10th rear buggy tyre. The tread is basically a lower pin option of the Electron with whom it shares the connected tread technology with an emphasis on creating as many forward facing edges as possible for maximum forward grip. The unique centre tread zig zags back and forth for both forward and side bite while maintaining good wear given the low tread height. The Micron is available in M4 super soft and MC clay compound including blue closed cell inserts.
Source: Pro-Line [prolineracing.com]
Wednesday, September 23, 2015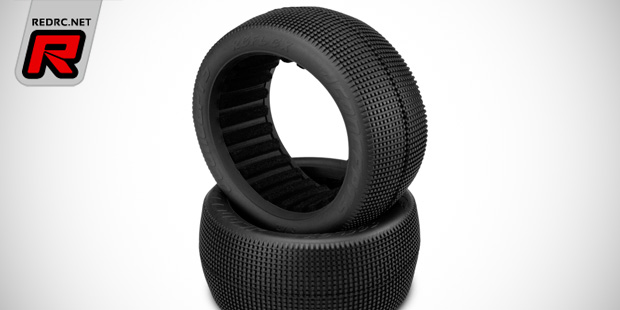 Following yesterday's introduction of the Chasers 4.0″ 1/8th truck tyres JConcepts also have the Reflex 4.0″ tyres available soon. The Reflex tread is designed to bridge a gap between the popular Hybrid tyre and other options such as the Subcultures and Stacker. The Reflex has square angled pins that are stacked vertically to flex and fold evenly across the tyre and typically a stacked tread will wear less and provide more forward bite while the aligned space helps rotation in the turns and gives a snappy release to square up quickly. Like all new tyres the Reflex includes Dirt-Tech inserts and it will become available in a range of compounds and also pre-mounted on white or yellow rims.
Source: JConcepts [jconcepts.net]
Thursday, September 17, 2015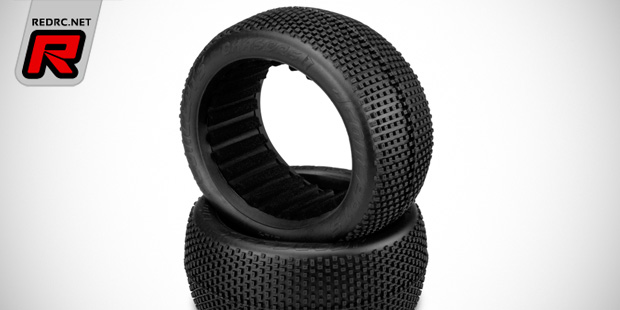 JConcept's Chasers tyre is now also available in a 4.0″ 1/8th scale truck version. The Chasers rely on hefty, medium lugs which are angular in multiple directions. The horizontal type tread has a striking similarity to the trusty Crossbow but with a lower, closer lug arrangement which gives responsiveness and bites in medium, high and low grip conditions. The wet and dry condition tyre has small recessed cuts in the top of the tread for extra edges and increased formability over terrain. The centre overlapping bar treatment increases durability in the highest wear region of the tyre. The Chasers are available in a range of compounds, including Dirt-Tech inserts and also pre-mounted on white or yellow wheels.
Source: JConcepts [jconcepts.net]
Wednesday, September 16, 2015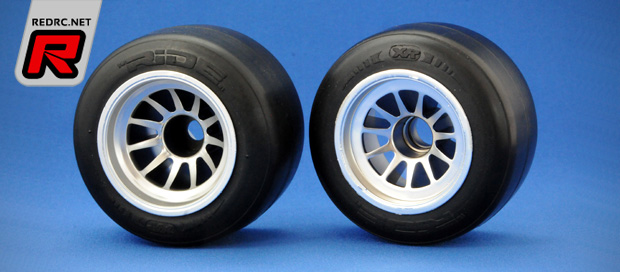 Ride have introduced the all-new XR 1/10th formula front and rear tyres. In development for almost two years the runner-up version of the highly popular R1 will retain positive features such as multi-surface ability and low wear while sporting new rim with larger inner diameter and a reinforced outer edge to make for a more durable and better performing wheel. An updated injection process of the rims raises quality and trueness. The updated tyres feature re-designed profiles for increased steering response, better side bite and forward traction while the rubber compound used offers the same easy driving feeling as the R1 but with extra steering response everyone was waiting for. The pre-glued tyres, that will be the new controlled ETS Formula class hand-out wheels, are rounded out by all-new inserts which are of a more stable material for consistent performance over time.
Monday, September 14, 2015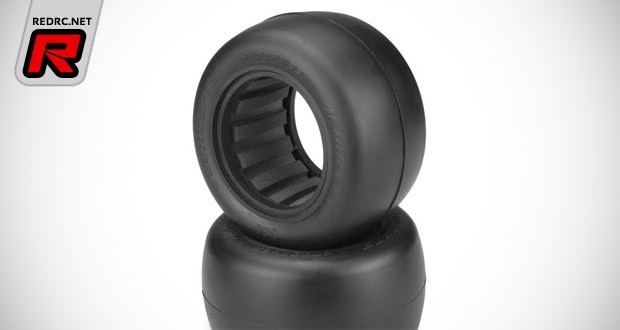 JConcepts Smoothies 1/10th off-road slick tyres are now also available in stadium truck and short course versions. Released as a 2.2" and 3.0"/2.2" bead mounting diameter respectively, the tyres mount straight to the latest generation wheels for that all important reactive feel. The carefully profiled tyre carcass rolls through the turns with efficiency while the maximum smooth surface area grips perfectly on surfaces such as prepped "indoor" clay. The Smoothies include Dirt-Tech grey inserts and are available in gold and green compounds.
View the Short Course variant here
Tuesday, August 18, 2015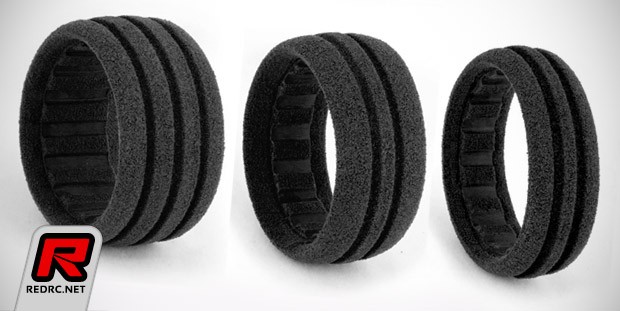 AKA have expanded their range of closed cell inserts with the introduction of these new black 1/10th Evo inserts. Available for buggy rear, 2wd and 4wd front, the black (Medium) insert is ideal for smooth, high-grip tracks and very warm ambient temperatures (90F/32C+).
Source: AKA [raceaka.com]
Thursday, August 13, 2015