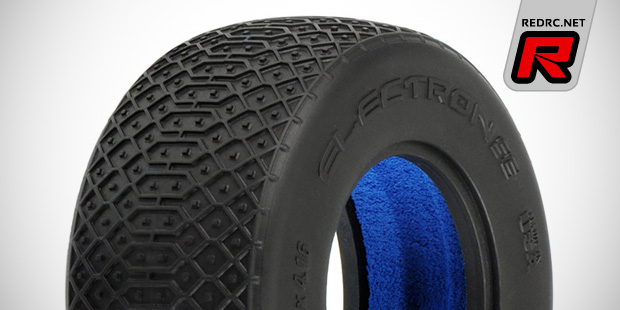 Previously only available for 1/10th buggies, Pro-Line now also make the Electron tyre tread available for short course trucks. The dedicated indoor tyre shares family ties with the Ion tyre and features a web-type tread for balanced forward traction and side bite even in dusty conditions. Fitting all 2.2″/3.0″ SC wheels the Electron comes in Pro-Line's super soft M4 and clay MC compound including blue closed cell inserts.
Click here to continue reading
Tuesday, September 23, 2014
VP Pro introduce the Condor 1/10th buggy tyre which is available soon as 2WD front, 4WD front and 2WD/4WD rear tyre. Making use of a popular stepped pin design the tyres are best used on grass and artificial surface tracks such as astro turf and carpet.
Click here to view the other new tyres
Friday, September 5, 2014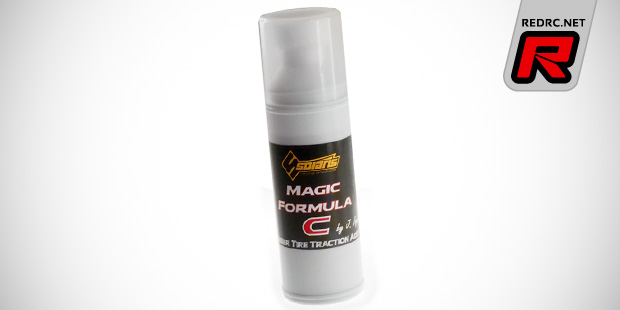 The new Solaris Magic Formula C traction compound for rubber tyres is specially designed for the use on dirty, low grip tracks in low to medium temperatures. When used on a hard compound tyre it is also good for the use in high temperature/high traction conditions. Its special formula prevents excessive tyre degradation while increasing tyre performance and lifetime at the same time. Anti-static ingredients make the tyre more resistant to dirt and debris allowing the tyre to come to life earlier in the race. The tyre sauce is also good for the use on indoor carpet tracks and it only recently proved its performance during the EFRA touring car European Championships when Bruno Coelho took the vice championship using Magic Formula C additive.
Source: Solaris [solarisrp.com]
Thursday, September 4, 2014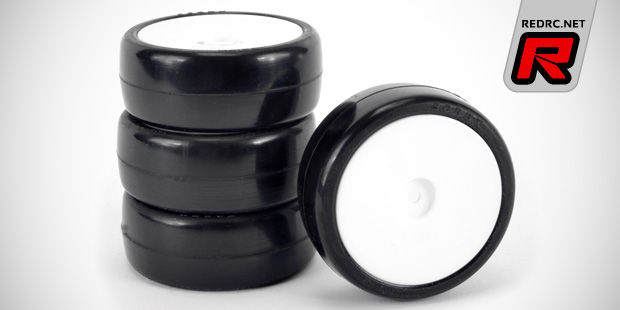 UK Sorex distributors Schumacher introduce the new and improved Sorex 28 carpet tyre. The new construction with the Schumacher developed Black foam insert, Sorex 28R tyre and Revlite wheel is meant to offer great traction and acceleration and the new insert has been developed to give more even wear rate and improved consistency, meaning more runs at a high performance level compared with the popular 28JB tyre. Schumacher Racing have an automated in house gluing process which accurately controls the glue flow rate and quantity.
Source: Schumacher [racing-cars.com]
Tuesday, September 2, 2014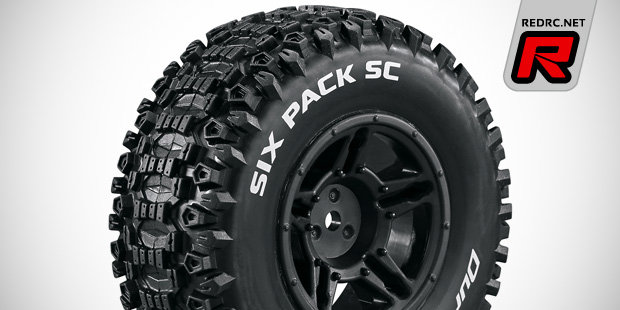 Available from early September are two new Duratrax short course tyres called the Six Pack SC and the Picket SC. The tyres offer a realistic tread design and they are moulded in the soft C2 compound. Sold in pairs and including foam inserts the tyres are available as rubber only or pre-mounted for Slash, Slash 4×4, SC10, SC10 4×4 and SCTE trucks.
Click here to view the other new tyre
Thursday, August 28, 2014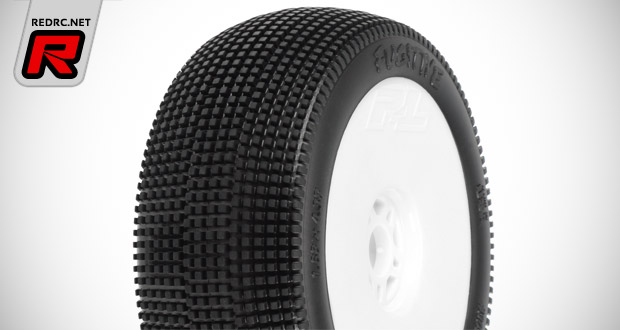 Seen at the recent 1/8th Euros, Pro-Line's all-new Fugitive is a super long wear high performance tire made up of small, tightly packed pins that can handle the abuse of being run on concrete. When combined with Pro-Line's X-Compound, the Fugitive has a great performance to cost ratio making it perfect for many European style tracks. The new Stunner SC tire combines the best features of the Tazer, Sniper and Blockade SC tires into one incredible tire. The center tread design of the Stunner is perfect for dusty and loamy outdoor tracks and the outer tread creates more aggressive side bite for consistent handling in loose conditions. Pro-Line have also released their Electron 1/10th tire for 2.2" wheels having previously only been available for mounting on VTR wheels. For truggy, PL's popular Hole Shot VTR and Blockage VTR tires are now also available in X-Compound. Finally there are new Velocity VTR 4wd Hex front wheels for the Kyosho ZX5/6 and the TLR 22-4 buggies.
Friday, August 22, 2014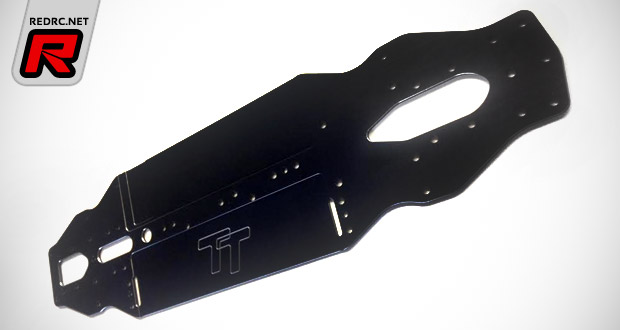 Team Tamale have introduced a new Xray T4 chassis made from 7075 T6 as well as 1/12th and 1/10th pan car tire truing adapters for foam tires. This chassis incorporates a few features not found on other T4 aluminium chassis. First, the battery compartment and the electronics side have been milled down. These cutouts will bring the chassis thickness down to 1.5mm. This allows the battery, speed control, receiver and servo to sit lower on the chassis as well as increase the flex through the middle of the chassis for different handling characteristics. You do not have to put the servo on the chassis, but you can used the floating mount. The motor recess have also been made 2mm narrower while limiting bending in this area. To limit the chassis rub in corners they also narrowed this chassis 2mm on each side and added a taper down each side. This will also help with the edge of the chassis catching on the race surface. Finally they have also added a taper at the front and rear areas around the droop screw areas of the chassis to try and limit the extra rub that can be seen with soft springs in high traction.
View details on the truing adaptor here
Tuesday, August 19, 2014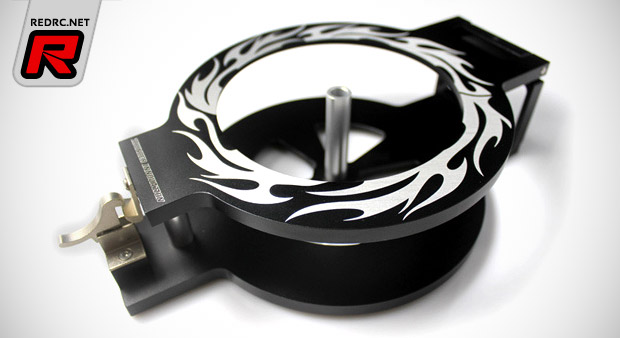 Thunder Innovation have released this tire gluing jig for 1/8th offroad truggy tires. Designed by TI in close cooperation with Gene Hickerson who owns the copyright it is a super easy, fast and efficient way to glue your tires. Precision CNC machined from aluminium it can only be used with AKA EVO truggy wheels (rim) or a similar design.
View an image of the jig in user here
Tuesday, August 12, 2014