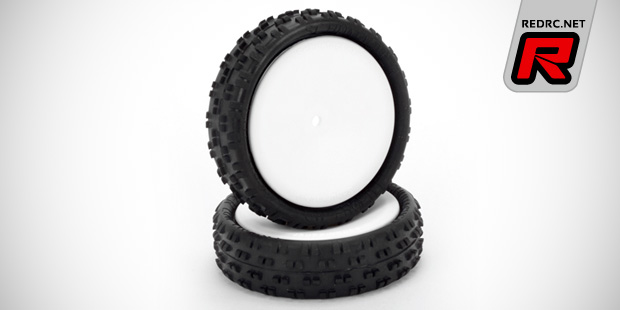 Schumacher now have the pre-mounted low-profile Cut Stagger 2WD front tyre and the Spiral SC silver compound tyre available. Starting with the pre-mounted 1/10th buggy tyre, the control tyre of the EOS 2014/15 season comes in the carpet-specific yellow compound glued to a slim 12mm hex front wheel. The pre-mounted version does away with the hassle to glue the tyres on your own and it fits on a wide range of today's 2WD buggies with 12mm wheel hex adapters. Also new is the Spiral SC 1/10th short course tyre in the super soft silver compound. The softest of Schumacher's rubbers is ideal for the use on wet astroturf or dirt.
Click here to view the SC tyre
Wednesday, November 19, 2014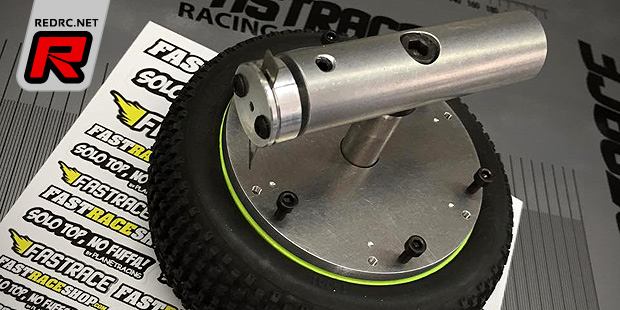 From Fast Race and made to cut 1/8th buggy tyres off their wheel is this tyre cut device. The simple yet clever tool is usable with most of today's 1/8th rims, made of sturdy aluminium and it makes re-using rims easier. An adjustable holder takes a standard scalpel blade so no unusual blades are needed once they need to be replaced. Using the device is pretty simply as you can see from the video that can be found after the break. The tyre cutter will become available by beginning of November.
Click here to view a video of the tyre cutter in action
Friday, October 31, 2014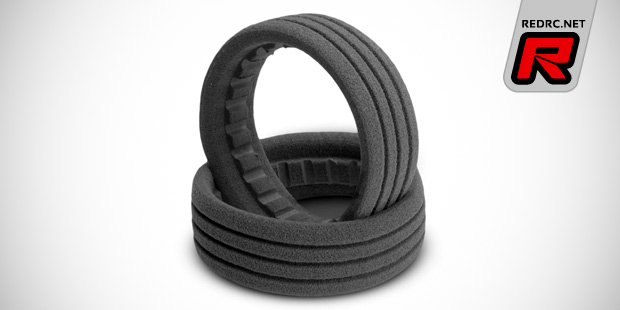 New from JConcepts come the 60mm Dirt-Tech 1/10th off-road tyre inserts. Gray in color, the inserts are designed in conjunction with tyre insert guru, Brian "Dirt" Kinwald to bring the ultimate touch and feel while providing utmost durability. The rear and 4WD front insert has alternating shallow and deep cuts on the outside which touch off against the tyre's inner carcass providing a cushy response and feel while the 2WD front insert has 3 relatively deep cuts spaced across the width giving a subtle feel to front tyres for precise steering control. The inside has horizontal channels cut in a 360 pattern to soak up the large impacts and help create forward bite and increase acceleration. The newly developed material providing racers a durable option capable of being used in medium to extremely high-traction conditions.
Click here to view the other new inserts
Thursday, October 23, 2014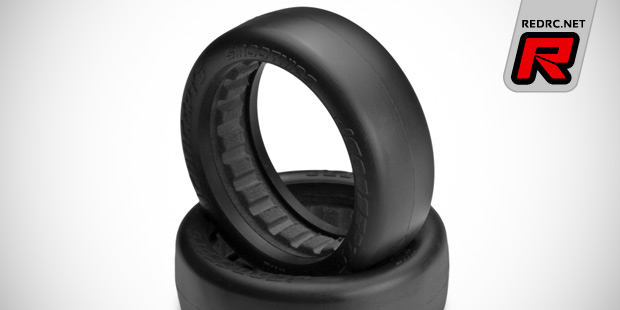 JConcepts introduce the Smoothies 1/10th buggy slick tyres. In some conditions in off-road racing slick tyres are the fastest way around the track. In damp weather, indoor clay surfaces become so tacky that the lower the tread or to the point of zero tread is an advantage. For years drivers have sanded, ground and hand sculpted tires in search of that elusive slick carcass for racing. Released as a 60mm bead mounting diameter, the JConcepts Smoothies mount straight to the latest generation wheels for that all important reactive feel. The carefully profiled tyre carcass rolls through the turns with efficiency while the maximum smooth surface area grips the surface. The tyres include Dirt-Tech 60mm inserts and they are available as 2WD front end 2WD/4WD rear tyre in Gold compound.
Click here to view the rear tyre
Wednesday, October 22, 2014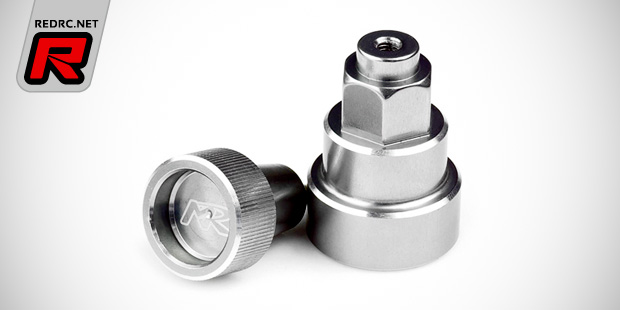 Made for Muchmore's Tire Sander Pro is this wheel hub adapter for 1/10th formula wheels. Constructed from aluminium and coming with a quick release mount the adapter holds both the ball raced front and the hex hub rear wheels without additional adapters. Using the tyre sander helps to remove excessive moulding on the tyre's surface or to pre-scrub the running surface if track conditions call for it.
Click here to view more photos
Friday, October 17, 2014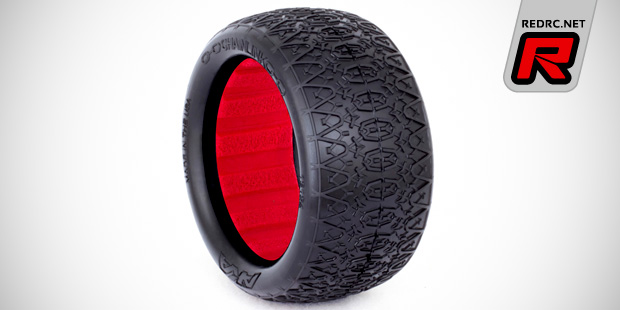 The Chain Link is the latest addition to the AKA's 1/10 Evo line of buggy tyres. It features a bi-level, interlocking tread pattern that creates support for the tyre's carcass and treads. This addition support leads to consistency through corners and provides on-throttle stability to give a good balance of forward drive and side bite which is ideal for hard packed or blue groove, indoor and outdoor tracks. Available in clay, super soft, and soft compound as tyres with red Evo inserts or pre -mounted pairs on Evo wheels.
Source: AKA [raceaka.com]
Thursday, October 16, 2014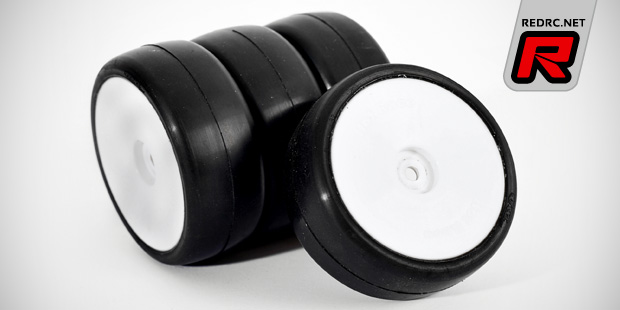 Italian company Hot Race, official tyre supplier for the recent IFMAR Touring Car World Championships, introduce their new line of carpet specific rubber tyres. They use a specially formulated rubber and different inserts compared to the asphalt tyres in order to maximise performance. The range will become available by the end of October, beginning of November.
Source: Hot Race Tires [hotracetyres.com]
Wednesday, October 15, 2014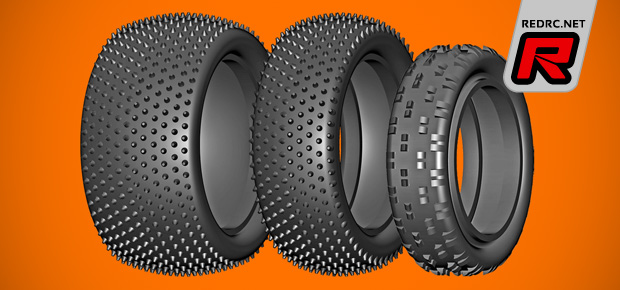 GRP's 1/10th buggy tyres are specially designed for the use on carpet and astroturf tracks and they come as Buldog 2WD front, Conic 4WD front and 2WD/4WD rear tyre. Available in a hard "C" and medium "B" compound, with the latter being meant to be comparable to Schumacher's yellow rubber, the tyres offer a high moulding quality and true running. Along with the tyres comes a line of water-cut foam inserts including standard-size medium and hard foams and an over-size "tubby" medium hard offering.
Source: GRP [grpgandini.it]
Monday, October 13, 2014