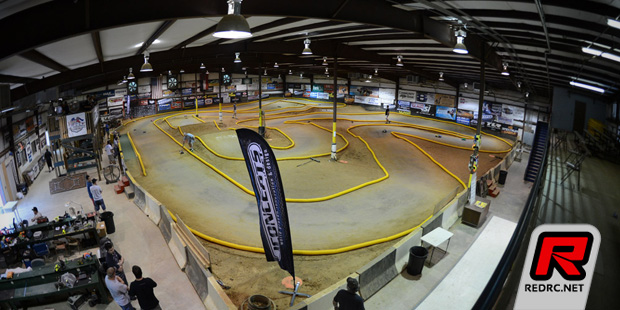 Flowood R/C Indoor Park will be hosting their 6th Annual Bring The Heat Race September 11th to 13th. Adam and Ronda Drake, along with Ryan Lutz will be returning to FRC and Richard "King Richard" Saxton will be making his first appearance at what is the biggest event held at FRC each year. The number of entries will be limited to the first 300 paid to allow for enough track time for each driver. The race will be run in 1/8th Nitro Buggy, Nitro Truggy, E-Buggy, E-Truggy and 1/10th SC classes and more information is available here.
Saturday, July 4, 2015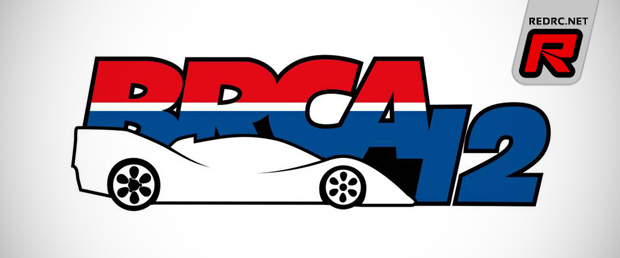 The BRCA have announced its calendar of events for the 2015/16 National championship for 1/12th scale electric LMP cars. The championships will be contested over five indoor rounds on carpet, with each driver's best 3 scores counting towards their final placing in the series. During the season the Championship will visit several of the established venues, but also a couple of new ones. The venues have been chosen based on their geographic spread, the level of their track and facilities, their previous track record of hosting similar events and of course the feedback we have received from our competitors from last year.
Calendar dates
October 31st – November 1st – West Kent (Tonbridge)
November 21st/22nd – Crewe
December 12th/13th – Tamworth
February 20th/21st – Newbury
March 19th/20th – Leeds (MB Models)
Click here to read the remainder of the announcement
Friday, July 3, 2015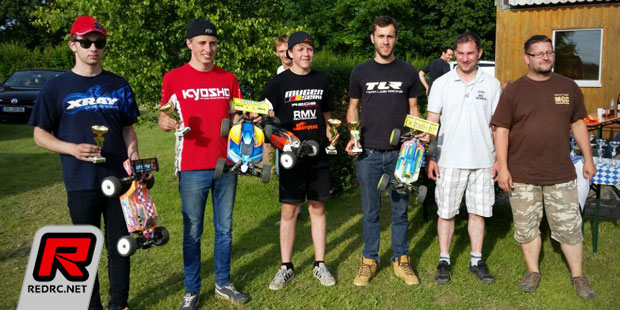 Last weekend round four of the South German 1/8th Off-road regionals, a qualifying round for the German Nationals, was held at the MRC Senden track. In the final of the E-Buggy class Micha Widmaier came out successful in front of Hannes Käufler in 2nd and Luca Rau in 3rd place. Jonas Bauer and Stefan Byesse rounded out the top 5 result.
Source: Serpent [serpent.com]
Friday, July 3, 2015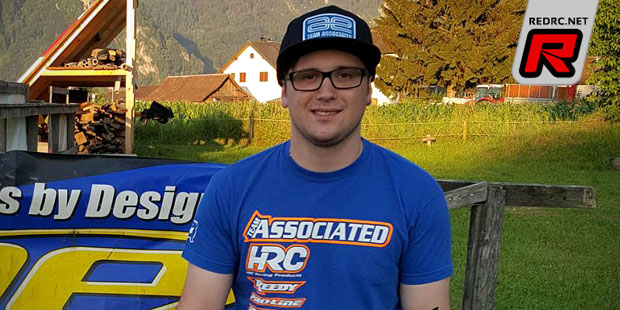 The third round of the Swiss 1/8th Buggy Nationals were held in Gland in the French-language part of Switzerland. In the main final Patrick Hofer came out successful after having a difficult qualification with engine troubles. Going through the quarter finals and coming out 2nd fastest in his semi final Patrick eventually took the win from Jeremy Pittet and Jean-Marc Betticher.
Source: Team Associated [teamassociated.com]
Friday, July 3, 2015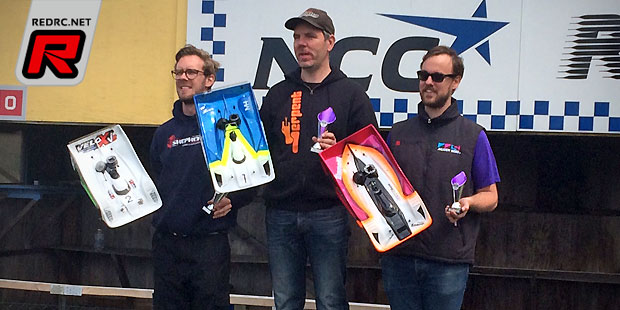 Round 3 of the Swedish Nitro On-road Cup was held in Trolhättan on a beautiful track with a nice flow and with 22 drivers from Sweden and Norway in attendance. After four rounds of qualifying it was Mikael Fransson (Serpent) who took the TQ honours some 3.5 seconds in front of Marcus Lindner (Shepherd). Lars Haugen (Mugen) and Bengt Andersson (Shepherd) would round out the top 4 result so far.
Click here to continue reading
Friday, July 3, 2015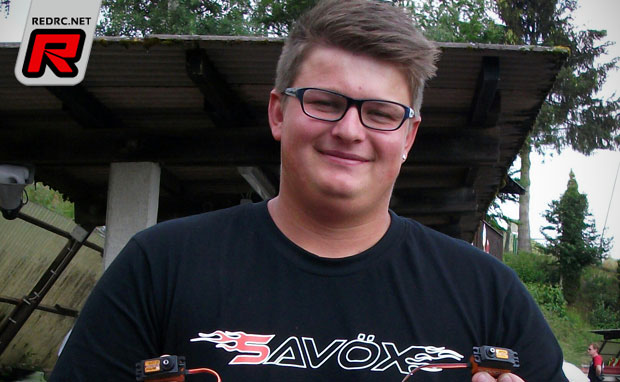 Savöx have announced the signing of Germany's Tobias Kerler to their talented team of drivers. The Serpent racer, who made the 1/8th scale final at last month's second round of the ENS in Austria, will use Savöx servos in all of his rides from now on.
Source: Savöx [savoxtech.com.tw]
Thursday, July 2, 2015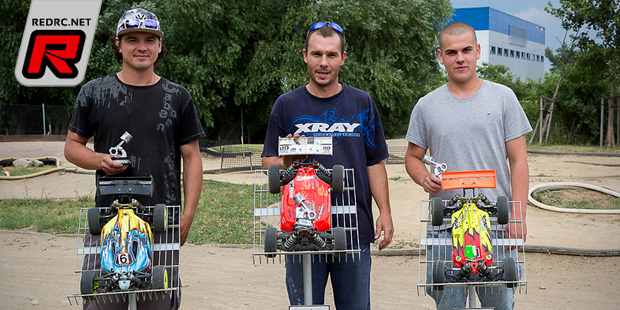 The Intertrack Challenge was held recently held in Svaty Jur, Slovakia. The win in the 1/8th E-Buggy class after the triple 10 minute A-mains went to Stefan Lutka who suffered from an electronic failure in the opening leg and only came in 2nd in A2 but a flawless run, despite pressure Rolo Feketevizi, allowed Stefan to grab the day's win. Feketevizi ended the race on the runner-up spot while Juriga rounded out the top 3 result.
Click here to view the final result
Thursday, July 2, 2015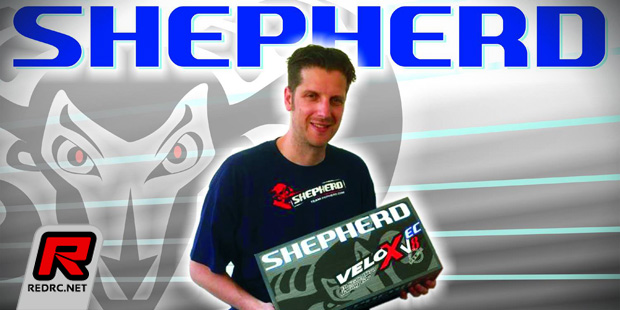 Shepherd have announced the signing of Dutch front runner Rick Vrielijnck for the remainder of the 2015 season. The 9-times Dutch national champion and multiple EC-A, World Championship and ENS finalist plans to race all remaining major 1/8th on-road events, such as the ENS and Euros in Ettlingen, the ENS final in Fiorano and the Worlds in Brazil. Rick had the following to say about the deal:
I'm very excited to join Team Shepherd and I'm very thankfull for this opportunity. As I was looking for a car that suits my driving style better and a team that is always working hard to support their drivers Shepherd has been the right choice and I'm glad that they were also excited to work with me. I'd like to thank Mugen for their support in the past year.
Source: Shepherd [team-shepherd.com]
Thursday, July 2, 2015