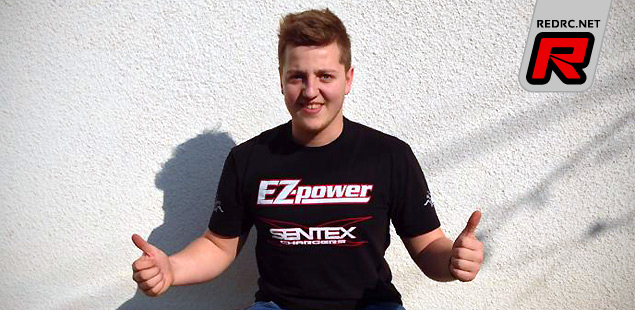 EZPower announce the signing of Italian frontrunner Alex Zanchettin to their team. The TLR team driver, winner of the 2014 Italian Job Race, will use the company's matched LiPo batteries during his 2014 1/10th and 1/8th electric off-road campaigns.
Source: EZPower [ezpower.it]
Tuesday, March 11, 2014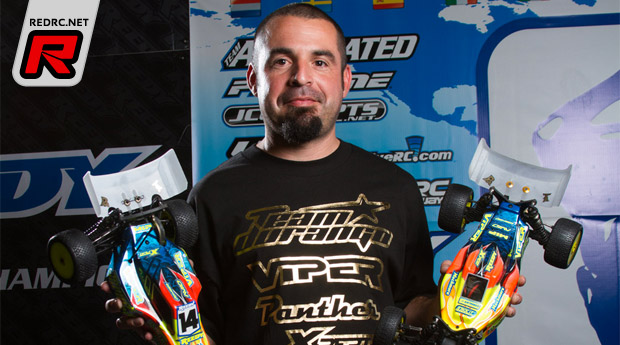 Xpert RC have announced the signing of multiple IFMAR Worlds finalist and national champion, Travis Amezcua to run Xpert servos. Travis has already used the servos while dominating the 2014 Chi-Town Shoot Out, where he won the 2WD and 4WD buggy classes.
Source: Xpert RC [xpert-rc-us.com]
Friday, March 7, 2014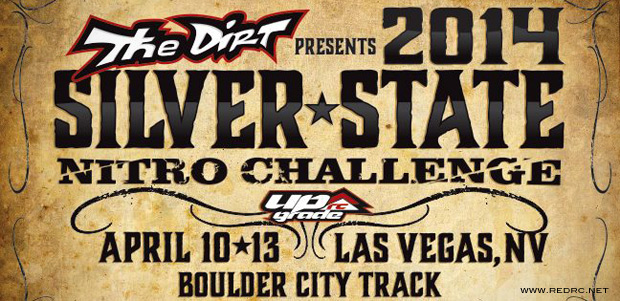 The 2014 Silver State Nitro Challenge will take place from the 10th to 13th of April at the Boulder City Track in Las Vegas, NV. The event is also the second round of the USProCup 2014 and it will see the running of a Gas Buggy, Gas Truck and Electric Buggy category all of which are separated in three new classes; 100 percent, 99-1 percent and 0 percent chassis sponsor. Additionally 40 over Buggy and 40 over Truck will be held, separated into 100 percent chassis sponsored drivers and everyone else. Entry fee is US$80 per class payable per PayPal to thedirtracing@aol.com or call for entry 951-902-9319.
Friday, March 7, 2014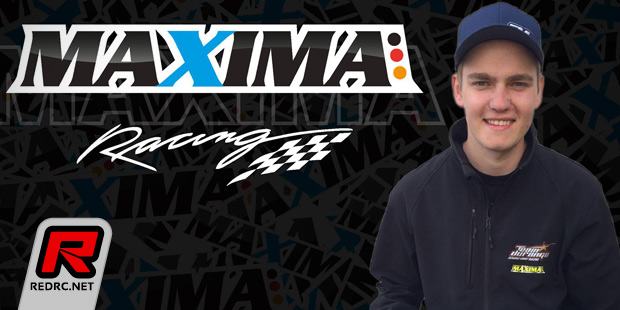 Maxima Fuel announce the signing of Jörn Neumann to run the company's racing nitro fuel. Jörn joins an already successful line-up of drivers such as Jared Tebo and Eric Dankel.
Source: Maxima Fuel [maxima-fuel.com]
Tuesday, March 4, 2014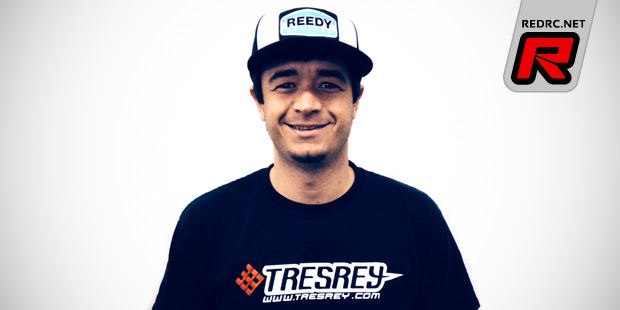 Tresrey and Yaiba Racing announce the signing of top US off-road racer Matt Chambers. Matt brings with him years of professional racing experience and will assist with R&D and product development. Matt had this to say:
I would like to start off by saying a big thank you to Tresrey and Yaiba Racing. This is a unique opportunity for myself as I will be able to compete at national level races with any manufacturers chassis that Tresrey and Yaiba make quality option parts for. It will be great to get to race the numerous 1/10 platforms available knowing I already have the best option parts for each. I'm extremely excited to be representing these fine companies for 2014: Tresrey, Yaiba Racing, Reedy, Pro-Line, Airtronics, Avid, UpGrade RC, B-Fast, Bradley Fine Line Designs, OCRC Raceway, and MHOR RC Raceway.
Source: Tresrey [tresrey-usa.com]
Tuesday, March 4, 2014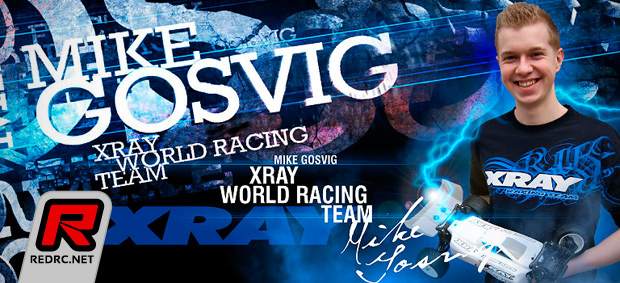 Multiple Danish 1/10 on-road champion, Mike Gosvig has joinded the Xray factory team. In the recent years, Mike has repeatedly proven his talent and professional attitude as a private driver by winning multiple Danish Championships as well as greatly representing at the races. Mike now joined the Xray world racing team and will primarily focus on 1/8th and 1/10th off-road classes. This is what Mike has to say about the deal:
I am very honored to have the chance to be part of the most professional RC car company in the world. I have been racing Xray cars for some time now, and as such I know and admire their attention to detail, their high quality, and their outstanding performance which has allowed me to win many races. I am grateful for this opportunity to be part of the Team, so I can learn and improve my skills and in return give better results. It is wonderful to have such a strong team behind me, and I am confident going into the upcoming season. Thanks goes to North TQ for their help that allowed me to achieve my racing goals.
Source: Xray [teamxray.com]
Tuesday, March 4, 2014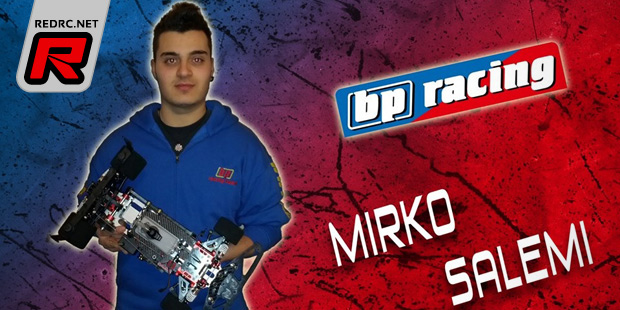 Italian company BP Racing announce the signing of Mirko Salemi for the 2014 season. Mirko will run the new BP-RS4 1/8th nitro on-road car nationally and internationally. This is what Mirko has to say about the deal:
First tests have been very good and I am sure the car will reach some important results both nationally and internationally.
Source: BP Racing [bpracing.it]
Friday, February 28, 2014

FX announce that the European Champion 40+, Peter Harder has joined the FX team and will run the 5K in the 2014 season. Peter is multiple Danish 1/8th off-road and Nordic 1/8th on-road champion and has the following to say about the deal:
I know Juraj and his focus for an absolute perfection for everything he makes and I was very interested to test the engine he has developed and produced and there was a no real surprise for me as the engine is exactly what I was expecting from him – best quality and the highest reliability of any engines I ever run. After the several races where I successfuly run the engine I have decided to keep the engine installed in my car for the 2014 racing season. I will be travelling to as many races as possible to support our team and I will be more than happy to everyone. Hope to see you all.
Source: FX [fx-engines.com]
Friday, February 28, 2014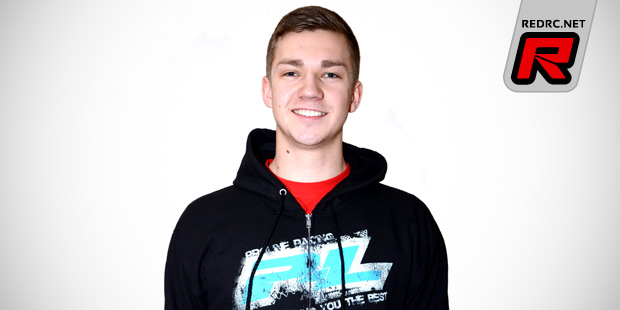 Pro-Line announce the addition Mikael Johansson to their factory team. The Swedish Xray driver will use Pro-Line rubber during his 2014 campaign that will see the 1/8th and 1/10th EFRA Buggy Euros, the 1/8th World Championships and the Nordic Champs beside other selected events. This is what Mikael has to say about the deal:
I'm very glad to join this team with all of the big names in it and to use Pro-Line's products. After testing Pro-Line I feel very comfortable with this deal and I really looking forward to make my best to get some good results with it as well.
Source: Pro-Line [prolineracing.com]
Thursday, February 27, 2014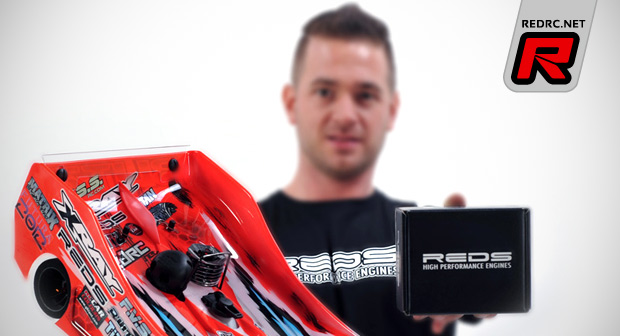 Reds Racing announce the latest addition to their team in the form of Dutch frontrunner John Ermen. The Xray driver raced with RB engines before and has the following to say about the deal:
Thanks to Marco and Mario Rossi, we did some tests and I am impressed with the performance and speed of the engines. In 2014 I will race the Dutch Nationals, German Nationals, ENS series and the European Championships. Let's get the race season going and hope for some good results.
Source: Reds Racing [redsracing.it]
Thursday, February 27, 2014