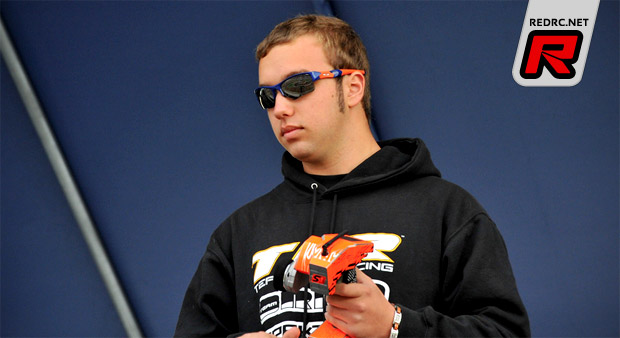 Team Losi Racing announce another re-signing, this time of US National Champion Dakotah "The Phenom" Phend for the 2014-2015 racing seasons. Dakotah had what many would consider to be a dream year in 2013, driving his Team Losi Racing vehicles to 3 ROAR National Championships in 1/8-scale electric buggy, 4WD short course truck and the prestigious 2WD modified buggy classes. To follow this up on his success Dakotah finished 8th in the debut for the new TLR 22-4 4WD buggy in the 2013 IFMAR World Championships. He had this to say:
I, along with Team Losi Racing, have had a great 2013 racing reason and I'm looking forward to my renewed partnership with them through the 2015 season.  The last few years with TLR have been great and I'm excited to continue driving, tuning and winning with the full-lineup of electric and nitro TLR vehicles.
Source: TLR [tlracing.com]
Saturday, December 7, 2013 - add a comment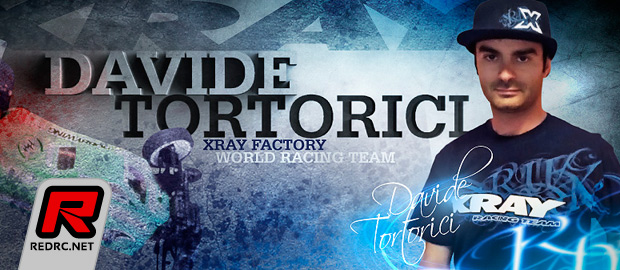 Xray announce that multiple European and Italian Champion Davide Tortorici has joined the team to race the company's 1/10th electric off-road cars. Davide will use the XB4 & XB4 2WD at all Italian races as well as internationally at the EOS and European Championship. This is what Davide has to say about the deal:
I would like to thank Xray to give me this opportunity to race with the currently best 1/10 off-road cars. I am really happy to be part of the extremely professional and dedicated team and the quality and performance of the car give me a real confidence. I hope to see you all at EOS or Euros.
Source: Xray [teamxray.com]
Friday, December 6, 2013 - add a comment
Following some speculation about his future, Kyosho have announced that Jared Tebo has he re-signed a contract with the Japanese manufacturers. Winning 8 ROAR National Championships, an IFMAR World Championship as well as nearly 50 big races in the past 5 years Jared has extended his deal with Kyosho for a further 5 years. Jared has this to say about his new deal:
I am very pleased to be signing with Kyosho for another 5 years. My relationship with Kyosho is great, and the past 5 years have been amazing together on and off the track. I feel as a person, and driver, I fit in really good with the Kyosho brand and it just feels like home for me in my racing career. In the past 5 years we have been able to have amazing results; 47 big race wins, including 8 ROAR National Championships and 1 IFMAR World Championship. I am very excited to say the least about the next 5 years in my racing career, as I feel Kyosho can give me the best resources to reach my main goal of 1/8 Offroad World Champion. Thanks to Aki, Mitsuo, Kanai, Chikuba, Joe, Futoshi, and all the the Kyosho staff for their hard work.
Source: Kyosho [kyoshoamerica.com]
Friday, December 6, 2013 - add a comment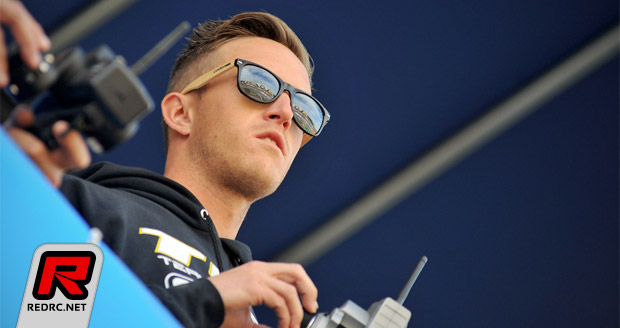 Former National Champion and Reedy race winner Dustin Evans has re-signed with Team Losi Racing. Dustin just wrapped up an impressive season with many notable wins including titles at the JConcepts Indoor Nationals, Rumble in the Rockies, Proline Surf City Classic as well as multiple ROAR National podiums and a respectable finish at the IFMAR Worlds. Dustin will continue to play a vital role in contributing feedback to the engineering team as well as providing input on future Team Losi Racing innovations through the 2016 racing season and he had this to say.
I am very excited to continue with TLR for another three years. We have had some very successful years and with all the great products and people at TLR, there should be many more to come.
Source: TLR [tlracing.com]
Thursday, December 5, 2013 - add a comment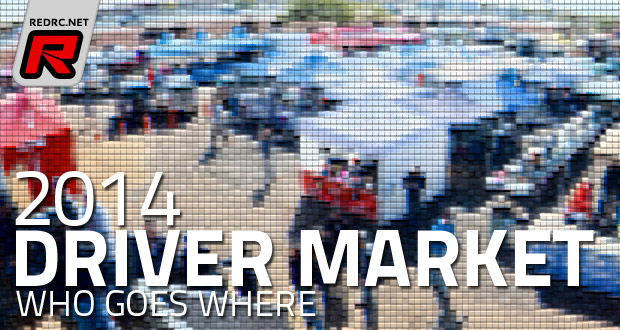 With the annual driver market 'Silly Season' about to kick off, we decided to set out what we know and what we've heard, mixing a bit of fact with rumour regarding the top drivers in Offroad and Onroad. One thing we have heard is that deals are harder to come by this season and that most drivers will be better off holding on to their current deal if they can in what is a tough market with very few big name moves. We will update this section as we get more information along with confirmations from the teams and drivers. UPDATED December 5th
Thursday, December 5, 2013 - 14 comments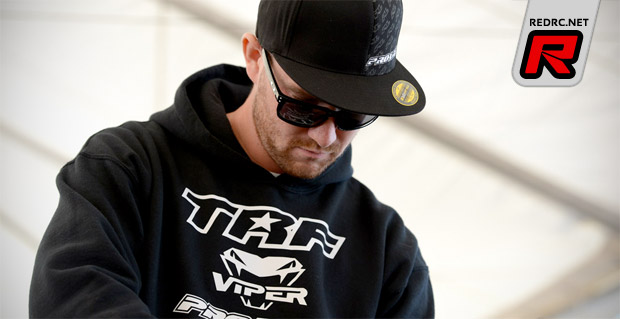 As we hinted at in our Driver Market story last week, UK front runner Lee Martin today announced that Tamiya TRF have chosen not to renew his contract having decided to reduce operations in the off-road market for the foreseeable future. After a four year campaign with the Japanese manufacturer Lee is now looking for a new 1/10th off-road ride for the 2014 season and beyond. The runner-up of the 2WD class at the 2013 IFMAR World Championships should have no problems to find a new chassis sponsor given his CV that includes four IFMAR Worlds finals, four European and four national championships as well as a vast amount of individual national wins. A driver of Lee's level should have no problem attracting offers but as stated previously we expect him to sign a deal with Yokomo.
Wednesday, December 4, 2013 - add a comment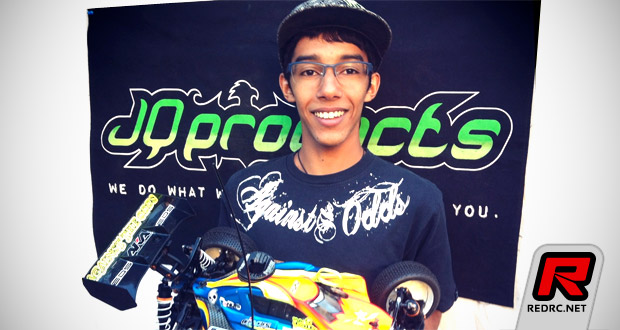 JQ Products announce that team member Rayan Medjoubi, who recently extended his contract with the company until 2016, has been picked up by JQ team sponsors AKA and Reds for his tyres and engines. Rayan has already been testing with his new equipment as is very excited for the upcoming racing season.
Source: JQ Products [jqproducts.com]
Wednesday, December 4, 2013 - add a comment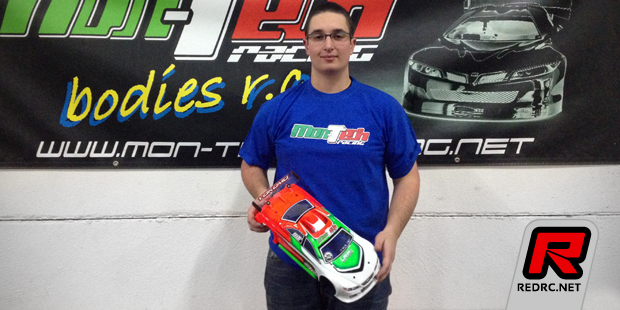 Mon-Tech Racing announce two new additions to their race team in the form of Italian UISP champion Mattia Collina and Italian AMSCI champion Nico Catelani. Both drivers compete in the Italian 13.5T Stock class and will start their 2014 campaign for Mon-Tech at next weekend's Charity Race in Scandiano.
Click here to view Mattia Collina
Tuesday, December 3, 2013 - add a comment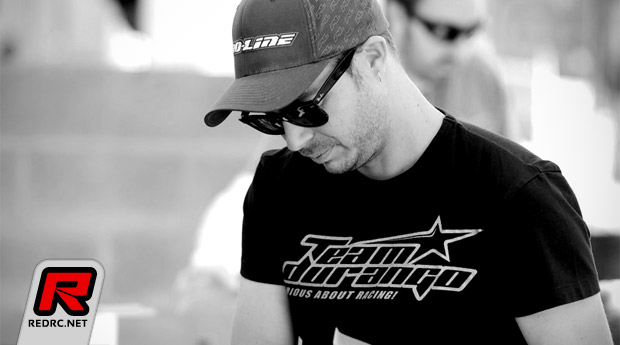 Team Durango have announced that the company and long-term factory driver Hupo Hönigl have agreed not to continue their working collaboration in 2014. Hupo has been an integral part of the team since 2009, with consistent success at the highest level of RC competition and has contributed his expertise in many ways, including the development of Team Durango racing cars. Both parties felt that as they look forward into the future, it is time for a change, and have planned the split to be at the end of 2013. Team Durango wanted to thank Hupo for all his great work, and wishes him the very best for his future endeavours.
Source: Team Durango [team-durango.com]
Wednesday, November 27, 2013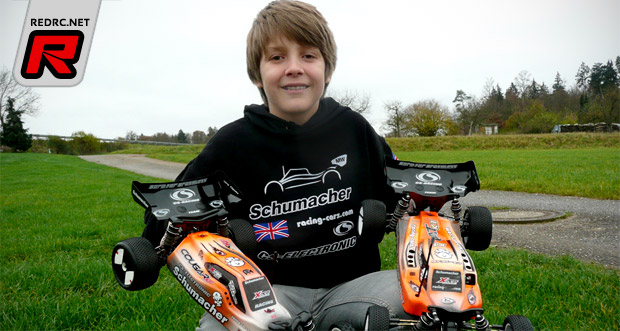 Schumacher Racing have welcomed young up and coming German driver Micha Widmaier to the Schumacher CS electronic team. Micha recently finished 7th at the 'Indoor Dirt Race' near Munich piloting his CAT K1 against a strong field of most of the best drivers in Germany confirming himself as an exciting prospect for the future.
Source: Schumacher [racing-cars.com]
Tuesday, November 26, 2013