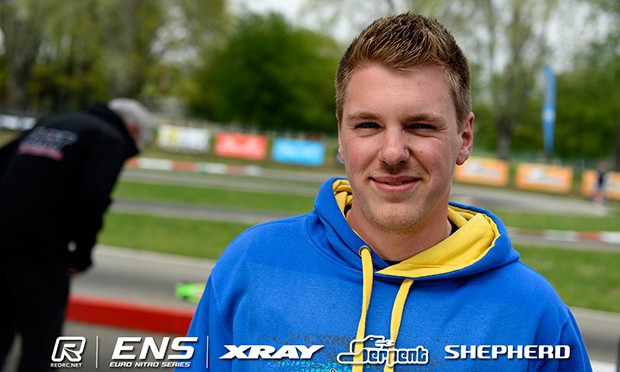 World Championship Top Qualifier Dominic Greiner posted his first TQ run of the Euro Nitro Series season opener with the Serpent driver claiming the fifth qualifier in Bologna.  Becoming the fourth driver to top the time sheets, only Teemu Leino managing two TQ runs when he was again fastest in Q4, Greiner headed the times by just 0.093 of a second from an impressive Joe Kerry. Having got Day 2 of the event off to a strong start but retiring from Q4, France's Leo Arnold would post his first Top 3 time.
Continue reading this report here or view our full event coverage here.
Saturday, April 18, 2015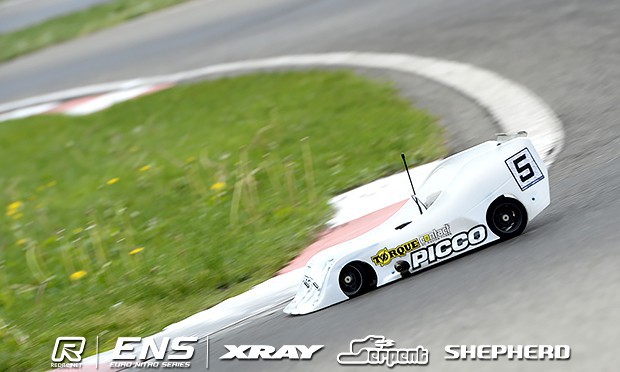 After a 'disastrous day' yesterday, Robert Pietsch has bounced back at the Euro Nitro Series season opener in Italy to TQ the third round of qualifying ahead of defending champion Simon Kurzbuch.  The Mugen driver & designer was able to open Day 2 with a new fastest time with the Shepherd of Kurzbuch just 2/10ths off. Behind them WRC's Andrea Pirani is proving mister consistent as he ran another Top 3 qualifier while engines issues left yesterday's pace setter Dario Balestri to record the 5th fastest time.
Continue reading this report here or view our full event coverage here.
Saturday, April 18, 2015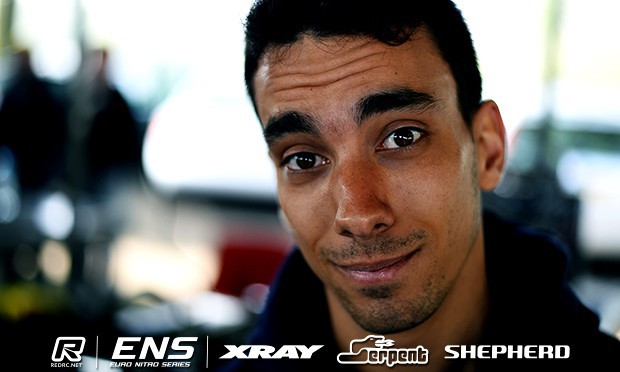 Team Xray's Bruno Coelho got Day 2 of the Euro Nitro Series season opener in Bologna, Italy, underway with a TQ run. The third round of qualifying at the L.Collari RC Raceway, the Portuguese driver set a new fastest time as he outpaced Team Shepherd's Dirk Wischnewski by 1.6-seconds with Serpent's Dominic Greiner a further 3/10ths off in third. For yesterday's pace setters the morning run would see Teemu Leino, who took Q2, post the 5th fastest time with Q1 top qualifier Alessio Mazzeo completing the Top 6.
Continue reading this report here or view our full event coverage here.
Saturday, April 18, 2015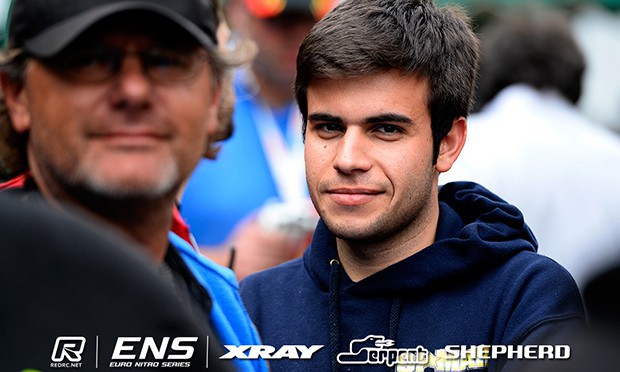 2013 European Champion Alessio Mazzeo has TQ'd the opening round of 200mm qualifying at the Euro Nitro Series season opener in Bologna, Italy.  With rain affecting the schedule for the first official day of the event, when qualifying did get underway on a dry track it was the championship debutant who put his Serpent at the top of the times.  Just 0.185 behind, last year's Round 1 Top Qualifier Teemu Leino would post the second fastest time with the Top 3 being completed by Mazzeo's Serpent team-mate Dominic Greiner.  It was a poor start to qualifying for reigning Champion Eric Dankel and World Champion Alexander Hagberg as they managed only the 9th and 19th fastest times respectively.
Continue reading this report here or view our full event coverage here.
Friday, April 17, 2015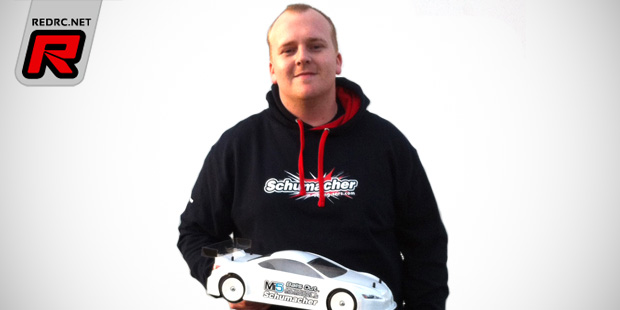 Schumacher have announced that regular BRCA and Schumacher BTCC front runner James Hart has joined the team. James will compete in the BRCA Pro Stock Championship this year and Schumacher would like to welcome him to the team and wish him the best for the season.
Source: Schumacher [racing-cars.com]
Friday, April 17, 2015

Xray have announced the re-signing of multiple USA champion Eric Anderson to the team for the 2015 season. Eric is focused on electric on-road racing and will attend at all the major national and international races in touring car and 1/12th classes including the ROAR Nationals, the AOC and the ETS season final. The Snowbirds, IIC, ROAR National and AOC International Champion has the following to say about the deal
I am honored to be part of the Xray team for another year. I have been running Xray cars exclusively for the past 5 years and have owned every Xray 1/10 touring and 1/12 scale ever made. I am extremely happy with their on track performance and the way that Xray's team works together to ensure everyone is always up to speed. The quality and factory support from Xray is second to none and it shows in their products, on track performance and customer support. I look forward to promoting all of Xray's products and helping to refine the performance even further with future models.
Source: Xray [teamxray.com]
Friday, April 17, 2015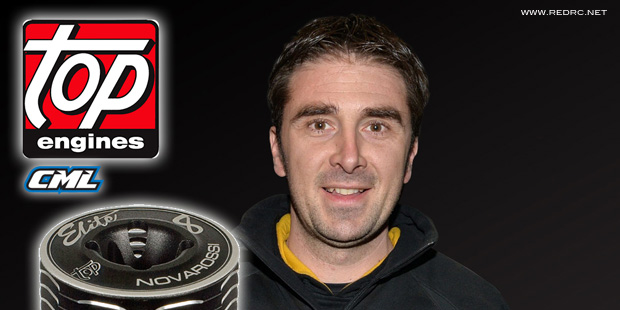 CML Distribution, CML France and Novarossi have announced that former French Champion and European Finalist Jerome Sartel has chosen to use TOP Elite engines as his power for the 2015 1/8th nitro off-road season. Being free to select any engine for his TLR 8ight chassis, Jerome was in an enviable position to test and research a number of motors before committing to a final manufacturer. After extensive testing Jerome felt that TOP Elite engines were the perfect partner, and the ideal power package to allow him get the best performance from his 8ight buggy and truggy platforms.
Source: CML Distribution [cmldistribution.co.uk]
Thursday, April 16, 2015

Xray have announced that European Champion Yannick Aigoin has returned back to Xray. Yannick, who announced his departure from Team Associated last week, returns back to the team that brought him his European Champion title with the Xray XB8. Xray are happy to have the 7 time French National Champion back in the team for 2015. Yannick had this to say:
To be back at Xray is the feeling like when you come back home. I am very happy to have the chance and opportunity to work again with Juraj and the Hudy family. I always remember the great days when I was racing for Xray which was the period that brought me my best achievements including European Champion title and it was also time when I was very close to win the Worlds in Jakarta. As I know how professional and highly dedicated Xray is and adding this to our friendship we had since that time makes me just supper happy to be home again. I will be travelling to all French races to support the Xray drivers in France as well will attend the major international races. I am looking forward.
Source: Xray [teamxray.com]
Wednesday, April 15, 2015