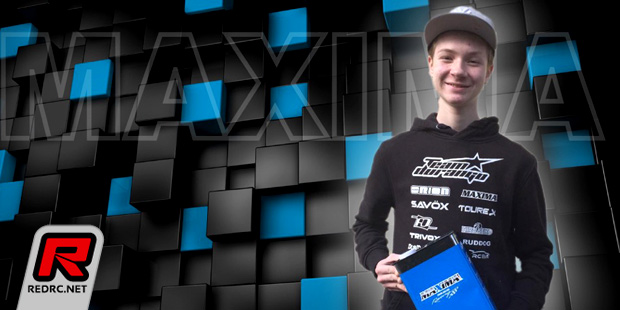 Maxima Fuel has announced the signing of Czech off-road front runner Kaja Novotny to the team. Previously mainly running electric classes Kaja will also attend at nitro races in the 2015 season exclusively using Maxima fuel.
Source: Chiratech Europe [chiratech-europe.com]
Monday, March 2, 2015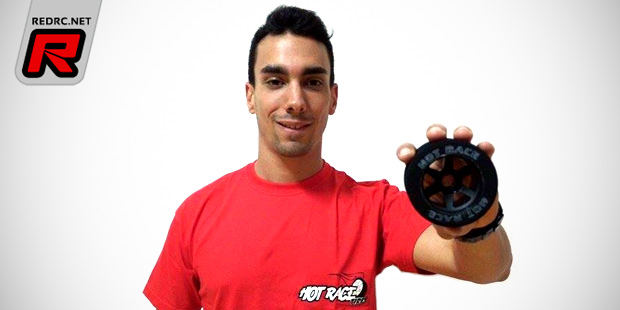 Hot Race has announced the signing of vice World and European as well as multiple Portuguese national champion Bruno Coelho. Bruno will not only attend national and international races using Hot Race tyres but he will also assist with research and development and he has the following to say:
After such a huge success last year with Hot Race tires at the IFMAR ISTC Worlds where I was Vice World Champion I'm very proud to join Hot Race and use their tires which i consider well above the average in quality and performance. I will do my best in my next challenges, as well as help Hot Race to develop their line of high performing tires.
Source: Hot Race Tyres [hotracetyres.com]
Monday, March 2, 2015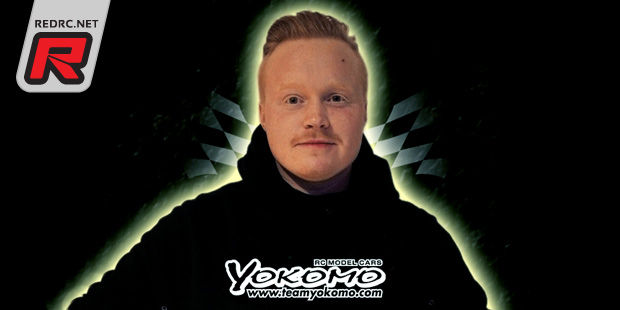 Yokomo has announced that multi-time European Championships main finalist Christoffer Svensson has joined the company's electric off-road team. The former Nordic Champ will attend at races around Scandinavia and at the European Championships with Yokomo's 2WD and 4WD buggies. Christoffer has the following to say:
By joining Team Yokomo I know that I have been given a chance to race the best Electric cars on the market. With a fantastic team of drivers and a great passion for racing, Yokomo has always been for me the leading company in electric cars. I feel proud to be one of the team drivers to promote and do my very best at every race I attend. I would like to thank Team Yokomo for this opportunity.
Source: Yokomo [teamyokomo.com]
Monday, March 2, 2015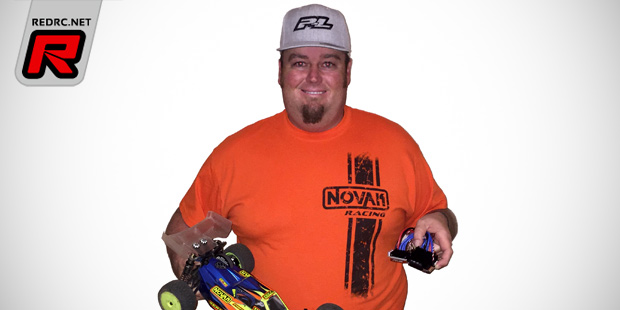 Novak welcome World-Class driver and all-around nice guy Mike Truhe for another year on their factory team. Mike will be powering all his Factory Serpent 1/8th and 1/10th scale electric vehicles with Novak power and everyone at Novak is looking forward to another year working with Mike.
Source: Novak [teamnovak.com]
Saturday, February 28, 2015

Xray has announced that the multiple Italian Champion Francesco Martini has re-signed with the Slovakian manufacturer for the 2015 season. Francesco is an extremely dedicated touring car racer and an important member of Xray's R&D team as he was involved in the development of the T4 platform as well of the X1 formula car. Francesco says:
I am very happy and thankful to continue my collaboration with the Hudy family. In the last year I was able to work directly on a new X1 platform development and this has been for me the greatest RC experience. Being direct involved in the entire development process from design stage through very long and exhaustive prototype testing until final production has been a great journey that I have enjoyed and that allowed me to experience how passionate, professional and dedicated everyone at Xray is with Martin in the lead. With my involvement into R&D I am fully motivated to continue our work on the further development and I am very honored to be part of this great team. I am available to anyone with any questions concerning the X1 so do not hesitate to see me.
Click here to view Francesco's Xray driver profile video
Friday, February 27, 2015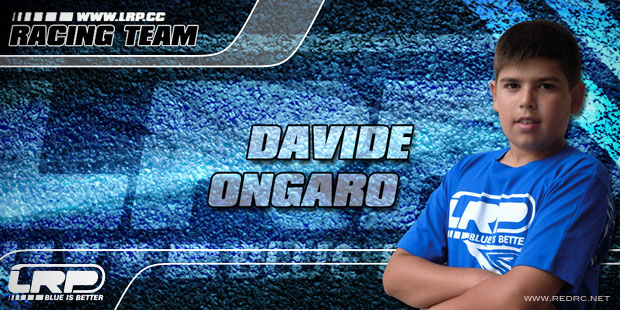 LRP has announced the signing of Davide Ongaro to their nitro team. The young Italian was already using LRP equipment for his 1/10th off-road campaigns and he now made the move to race with LRP's nitro engines, exhausts and equipment also. After making the 1/4 finale at the 2014 IFMAR Buggy Worlds and having the speed to proceed to the 1/2 final, which bad luck denied him, Davide is looking forward to the 2015 season with his new equipment.
Source: LRP [lrp.cc]
Friday, February 27, 2015

Xray has announced that Marco Kaufmann has re-signed with the Slovakian team to race the company's T4 and NT1 in the 2015 season. Marco is a young and talented driver and he has been a main driving force of the Xray team in Germany. Marco will participate at all major national and international races and he has the following to say about the deal:
I am very happy to re-sign with Xray. I have been racing with Xray since I have started to drive RC cars and I am very proud to represent this finest company and to be part of the Xray R&D team. In 2015 I plane to start nitro racing and will race with the NT1 at as many races as possible. I am sure with the World Championship winning model and the experience and help from Hartmut Rose, Bertram Kessler and my father we can achieve great results. Looking forward to a great and successful future.
Click here to view Marco's Xray profile video
Wednesday, February 25, 2015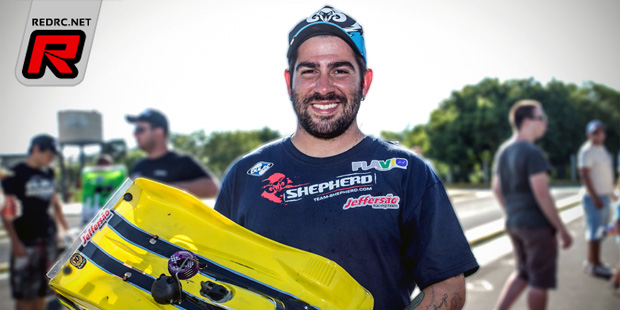 Team Shepherd has announces that multiple Brazilian National and South American champion Flavio Elias joins company's factory racing team for the 2015 season. With the 2015 1/8th World Championship being held at his home track he was in search of the best performing 1/8th car and he finally choose the Velox V8 EC after various practise sessions. His focus for 2015 is on the 1/8th Worlds but he also plans to attend all nationals, the South American Championship, the Winternats and also selected 1/10th scale national event using Shepherd's Velox V10 Pro. Flavio had the following to say:
I am very happy with Shepherd and for this world championship year at Brazil I had to choose what is the best for me. Nowadays I know that Shepherd has everything I need to be competitive in 1/8th and 1/10 scale. Thanks for the trust and we are going to do everything to have good races during the year.
Source: Shepherd [team-shepherd.com]
Wednesday, February 25, 2015