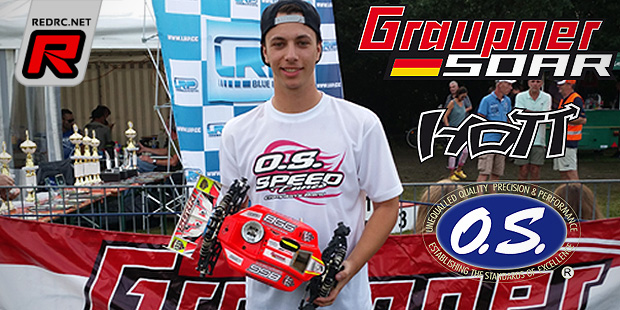 Graupner have announced the signing of newly crowned German 1/8th Nitro Buggy National Champion Marvin Fritschler. Marvin will use the Graupner/SOAR 998 buggies and a package of products from the Graupner portfolio such as the Colt HoTT radio, O.S. engines and Titan fuel. Marvin's first major outing for his new sponsors will be the forthcoming 1/8th E-Buggy Nationals in Bistensee.
Source: Graupner [graupner.de]
Tuesday, September 1, 2015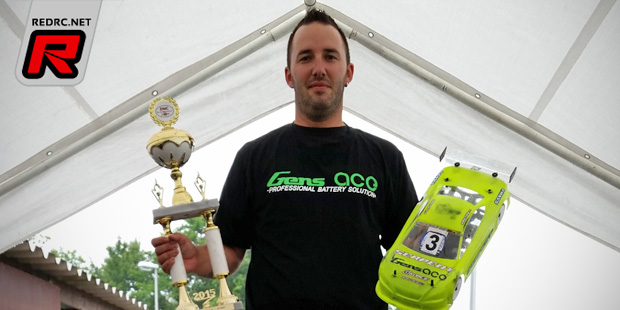 Gens Ace have announced the signing of German frontrunner Marc Fischer to their factory team. Marc will be using Gens Ace LiPo batteries to power his Serpent on-road and off-road rides from now on and the start with his new sponsor could not be better, as he won the German Electric Touring Car Modified title last weekend. With the win he grabbed his fourth national TC Modified title while the victory marked a first for Gens Ace.
Source: Gens Ace [gensace.de]
Wednesday, August 19, 2015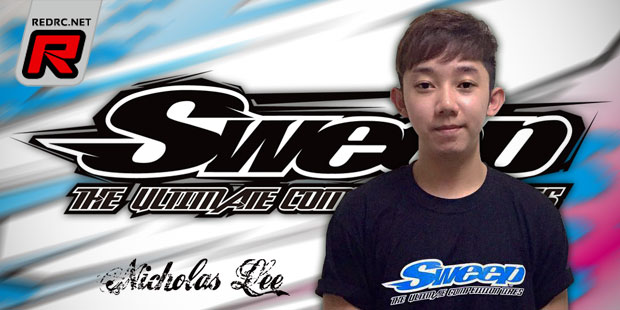 Sweep Racing have announced the signing of Nicholas Lee to their team. The Singaporean racer qualified on the 3 spot at the IFMAR 1/10th Gas Worlds in Bangkok and he has the following to say about the deal:
I would like to Thank Steve for this opportunity. After several test, I am very happy with the quality and performance of their products in general. I am looking forward to working closely with the team.
Source: Sweep Racing [sweepracing.com]
Wednesday, August 19, 2015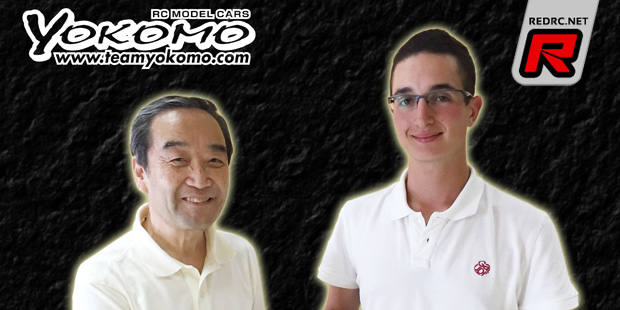 Yokomo have announced the addition of Italy's Nico Catelani to their factory team. Nico inked the 2-year contract last month when he met Yokomo's Tom Yokobori and he will focus mainly on 13.5T Stock racing including the ETS but he will also race the Italian Championships as well to qualify for the World Championships in Beijing next year.
Source: Yokomo [teamyokomo.com]
Thursday, August 6, 2015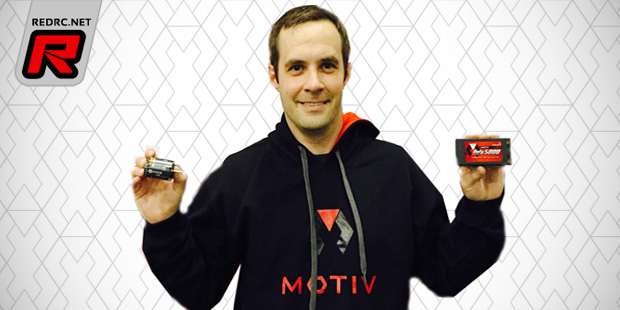 Motiv has announced the addition of long time US racer Kyle Skidmore to the Motiv pro team. Kyle has never been shy to race any class in RC but his skills are most recently put to use racing his Serpent 1/10th scale electric off-road vehicles. Kyle is no stranger to national level events and has been observed as a professional at tracks for many years. Kyle had this to say about his new partnership:
I'm excited to be one of the first drivers on the Motiv pro team. Testing the product went great and now I'm excited to showcase all my sponsors with the new addition to my racing package.
Source: Motiv RC [motivrc.com]
Monday, August 3, 2015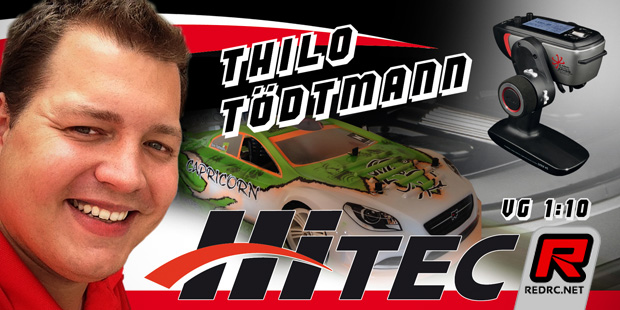 Hitec have announced the signing of Germany's Thilo Tödtmann to their team. The 1/10th nitro on-road ace will use Hitec's Lynx 4S radio system from now on and he has the following to say:
I tried the Lynx 4S at the ENS event in Ettlingen where I decided that this will be my new radio. The transmitter has very good ergonomics and it is super fast with its 12 bit transmission.
Source: Hitec [hitecrc.de]
Tuesday, July 28, 2015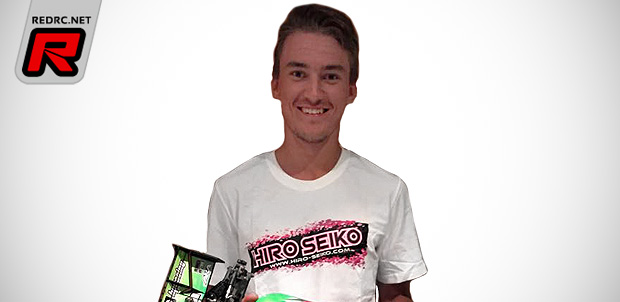 Hiro Seiko have announced the signing of Swedish frontrunner and former European Champion David Ronnefalk to their team. David will be using the company's line of car and radio accessories and he has the following to say:
I am now officially using Hiro Seiko products and accessories for my car. Screws, nuts, some option parts for the transmitter and other accessories to name a few. The quality have so far been very good and I'm really greatful to be representing Hiro Seiko from now on.
Source: Hiro Seiko [hiro-seiko.com]
Tuesday, July 28, 2015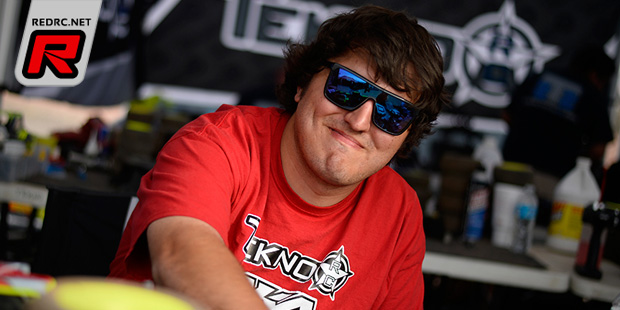 O.S. have announced Joe Bornhorst as their latest addition to their team. Joe first started racing RC vehicles in 2011 and within two years, he was entering – and winning – major national 1/8th scale off-road races. Before becoming R/C's fastest-rising star, Joe was an aspiring young racer on the motocross circuit. Now, he's putting his years of experience racing full-size dirt bikes to use on the nation's toughest R/C tracks. This is what Joe has to say about the deal:
Growing up racing dirt bikes, I always wanted to be a professional and get to travel every weekend to the races. I am doing everything in my power to make that dream happen with R/C cars.
Source: O.S. Engines [osengines.com]
Monday, July 27, 2015