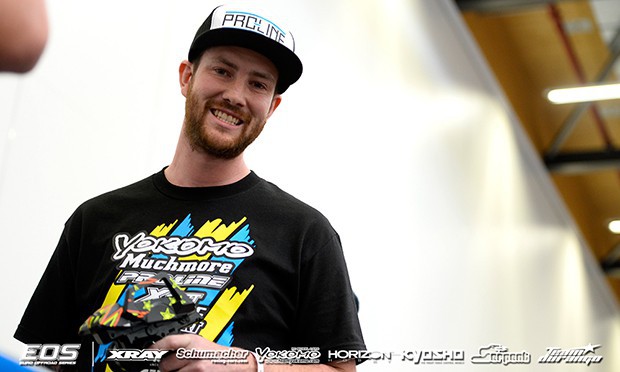 Lee Martin cruised to an easy unchallenged win in the opening 4WD A-Main at the Euro Offroad Series in Austria this afternoon but behind the Yokomo driver there was plenty of action to entertain the large crowd of onlookers.  Starting from pole position, Martin quickly established a lead as behind a slow starting David Ronnefalk came under pressure from the Xray of Martin Bayer.  In the battle the two would make contact which would also hold up Martin Wollanka allowing the Schumacher of Michal Orlowski to slip through to second place, where he would stay till the finish with Bayer to complete the Top 3 1.1-seconds back.  Starting from the back of the grid Serpent's Joern Neumann would enjoy a great race to finish fourth after seeing off the challenges of Team Associated's Patrick Hofer.
Continue reading this report here or view our full event coverage here.
Sunday, March 29, 2015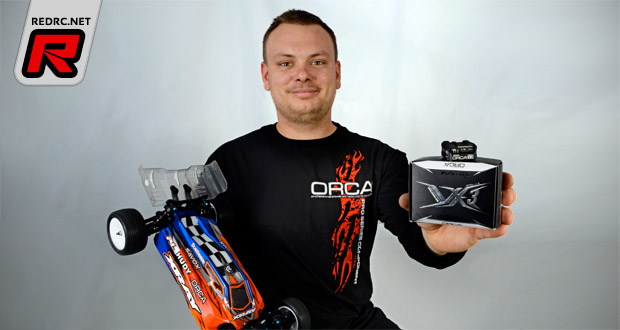 Orca have announced the signing of 2013 1/10th 4WD Electric Off-Road European Champion Martin Bayer to their off-road team. Martin will race both 1/8th and 1/10th classes using Orca electronics and he had the following to say:
I spend a lot of time to test speed controls, motors and batteries. I try also Orca and I was very happy with all products speed control, motor and batteries. Everything fit to me very quickly and I was very confident. I am very happy to join Team Orca and I will help them to develop off-road product for futures.
Source: Orca [orcarc.com]
Saturday, March 28, 2015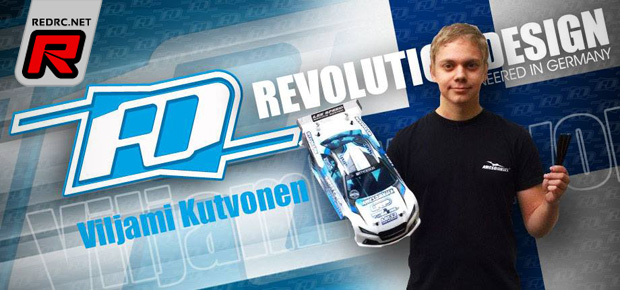 Revolution Design Racing Products have announced the signing of Viljami Kutvonen to their team of talented drivers. The Awesomatix factory driver and former LRP TCM Masters class winner is also a regular ETS A-main finisher and from now on he will use RDRP's line of Ultra tools to prepare his race-winning rides.
Source: RDRP [revolution-rc.com]
Friday, March 27, 2015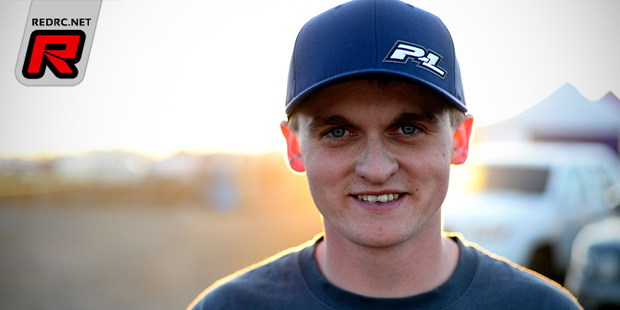 1/8th Nitro Buggy World Champion Ty Tessmann has teamed up with VP Racing Fuels as his new fuel supplier. Ty will "officially" be using VP PowerMaster's "Tessmann Edition" fuel at the 2015 Silver State in Las Vegas and at the 2015 NeoX race at Harper Adams University in Newport, Shropshire, England. After extensive on-track testing and racing, Tessman was convinced that the custom formulated VP Powermaster delivered the performance demanded at the highest levels of R/C Offroad racing. "Fuel mileage is very important to us without sacrificing power, with this blend we do not sacrifice anything.", said Gord Tessmann.
Source: VP [powermasterfuels.com]
Thursday, March 26, 2015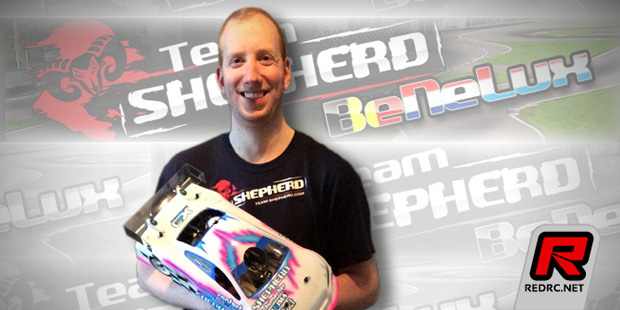 After years of close cooperation of Shepherd Benelux with Robert Krens as setup specialist and pit-crew for several Shepherd drivers, the company now welcomes him to their 1/10th scale nitro team. Robert will compete at the Dutch 1/10th nationals this season and he had the following to say:
After racing EC1:12 and EC1:10 for several years, I've always been looking for new challenges to improve my knowledge and skills. I'm very glad that Shepherd Benelux offered me to be part of the team and gives me this opportunity. I have seen the quality of their products from helping fellow IC1:8 racers during Nationals and was impressed by the quality and performance of Shepherd products. I'm feeling really confident and exited to start the new season.
Source: Shepherd [team-shepherd.nl]
Thursday, March 26, 2015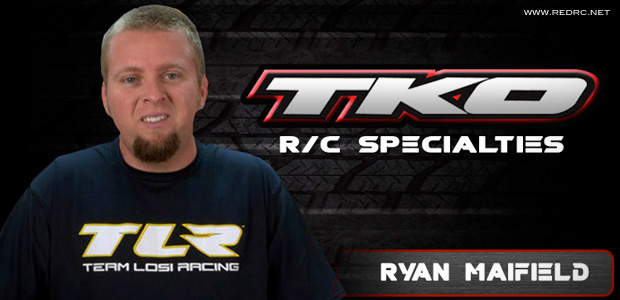 TKO have announced that Team Losi Racing's Ryan Maifield has joined their team. TKO products, such as wheel, clutch and engine bearings will be in his race cars and with the rolling out of TKO's new electric performance product line Ryan will also help with testing and development. Currently Ryan is running TKO products such as ceramic engine bearings, flat & finished diff rings, special RT clutch bearings and wheel bearings, Eureka gear box lube, and Enhanced Rotation bearing lube with more to come.
Source: TKO [tkocompetitiondev.com]
Wednesday, March 25, 2015
Xray have announced the signing of young and talented multiple German Junior Champion Dennis Sting to their team. Dennis is focused for nitro on-road racing and will race at all major events including the Euros, the ENS and the German Nationals in 2015 using Xray's RX8 and NT1 kits. Dennis had the following to say:
I am very happy and excited for this great opportunity and want to thanks to Xray for their trust in me. To be part of World Championship winning team is a great honor for me and I will do my best to represent Xray in the best possible way. I will be racing all the major nitro on-road races as well the ENS series and will be available to anyone to help out.
Source: Xray [teamxray.com]
Wednesday, March 25, 2015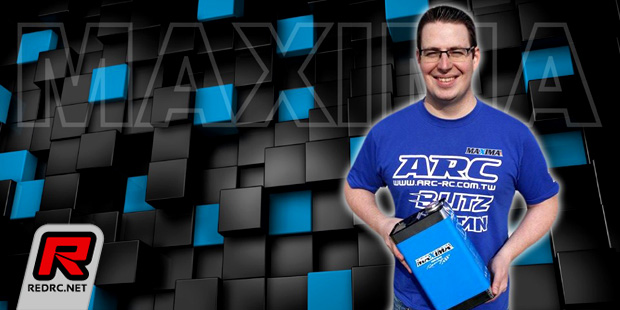 Following his move to chassis sponsors ARC Germany's Lars Hoppe now also has a new fuel supplier. Using Maxima fuel for his 2015 campaign the German frontrunner joins team mates like Jörn Neumann, Dirk Wischnewski, Kaja Novotny and Malin Karlsen.
Source: Chiratech Europe [chiratech-europe.com]
Tuesday, March 24, 2015