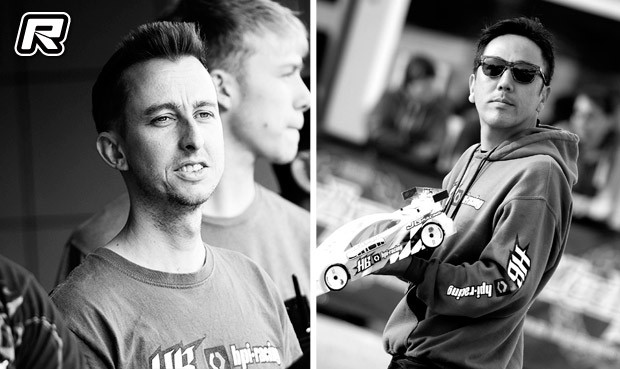 In a shock announcement former IFMAR World and EFRA European Champion, Andy Moore as well as team manager Hiroyuki Kasuya have announced their departure from HPI/HB. Both ended their contracts by mutual consent after being with the company for more than 10 years. The news comes after recent problems with the HPI company, in particular HPI Europe which was put in administration in January and we are sure it is not the last team driver to announce his departure in the coming days and weeks. This is what Andy has to say:
I'd like to inform everyone that I have by mutual consent ended my contract with HPI Inc. I want to especially thank Tatsuro Watanabe, Toshihiko Hara and Hiroyuki Kasuya for their help and support over the years. And of course my team mates and work colleagues both past and present for the great times and lots of memorable moments. During almost 12 years together we've had some fantastic results becoming World Champions, European Champions, National Champions and multiple TITC Champions along the way. I'd like to wish everyone at HPI all the best for the future and look forward to seeing you all at the track soon.
Read the full statement from Hiro here
Wednesday, February 10, 2016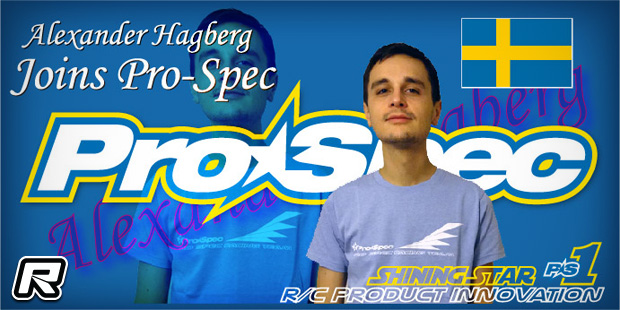 Pro-Spec have announced the signing of IFMAR World Champion and EFRA European Champion, Alexander Hagberg to their team. The Swede will use the company's products and accessories such as chargers, power supplies, fans, wires and more in 2016 and he has the following to say about the deal:
I want to send out a big thank you to Mr. Kenji Hosoda for supporting my extensive racing program in 2016! It seemed as a no brainer to join this brand, considering the high quality of these Japanese products. Since Pro-Spec is the Japanese distributor for ORCA, it had an impact on my decision as well. I will be using many items from the Pro-Spec product line up such as chargers, power supply, fans, bottles, wires, weights and more!
Source: Pro-Spec [pro-spec.jp]
Tuesday, February 9, 2016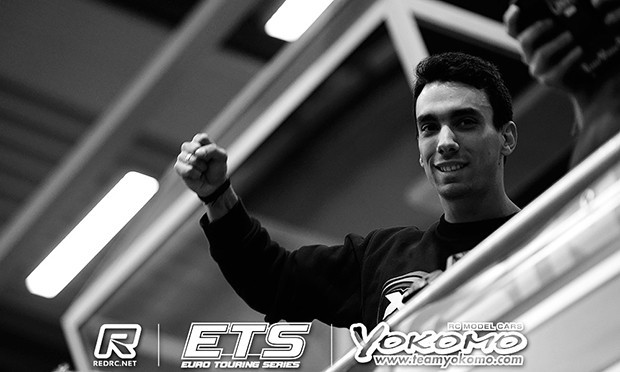 Bruno Coelho has claimed his first carpet win of the Euro Touring Series, the Portuguese driver leading an Xray 1-2 at the second round of the championship in Germany.  Starting the weekend by securing his first TQ on carpet, the 2-time asphalt ETS race winner would flip in A1 handing team-mate Alexander Hagberg the win but a faultless A2 would set the stage for a showdown in the deciding third leg.  While clearly having improved his pace for A3, Hagberg would push Coelho hard but the Vice-World Champion had enough in reserve to cement the win.  In what was somewhat a battle of the second division such was Xray's pace all weekend, it was Marc Rheinard who would claim the final step on the podium.  The result means Coelho now moves into the joint lead of the championship standings with Round 1 winner Rheinard. Even though he would get passed Rheinard in A3, Ronald Volker would finish fourth with the result marking the Yokomo driver's first time to miss the podium on carpet since he began his current 5-consecutive seasons reign as ETS champion.
Continue reading this report here or view our complete event coverage here.
Monday, February 8, 2016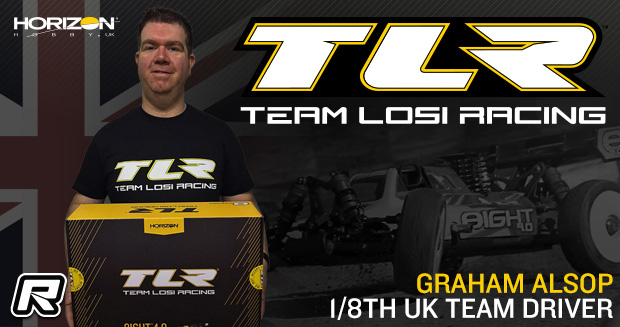 Horizon Hobby UK have announced the signing of UK national front-runner Graham Alsop to their team. He brings a wealth of knowledge and experience with him after a race career spanning some 26 plus years. His hunger for success is greater than ever and with the new TLR 8ight 4.0 buggy he will certainly be pushing hard this season to add to his accolades in the race scene. In addition to the nationals, Graham will also be making the trip to Vegas for the IFMAR 1/8th Nitro Buggy World Championships later this year.
Source: Horizon Hobby [horizonhobby.co.uk]
Monday, February 8, 2016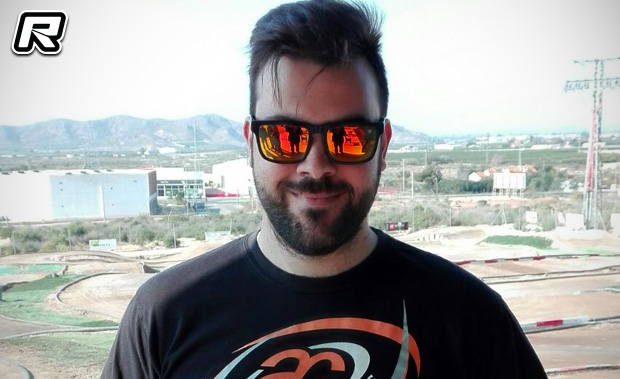 Agama Racing have announced the signing of Spanish driver Pablo Ortuno to their team. Following campaigns for American and Japanese brands, Pablo is now back with Agama to run the company's A215 1/8th nitro buggy in the Spanish national series.
Source: Agama [agama-rc.com]
Monday, February 8, 2016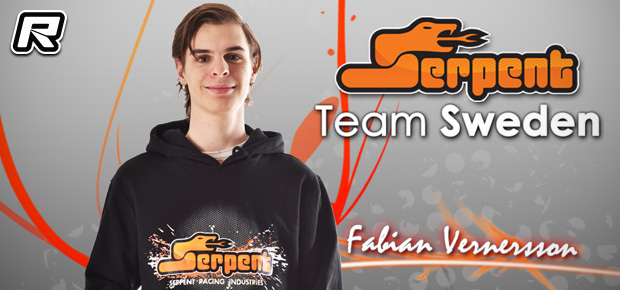 Serpent have announced the signing of young Fabian Vernersson to their electric on-road team. A former Serpent privateer Fabian will now get the full team treatment for his upcoming campaign that will include events such as the South Swedish Indoor Cup, the Swedish Outdoor Championship and possibly also selected ETS races.
Source: Serpent [serpent.com]
Monday, February 8, 2016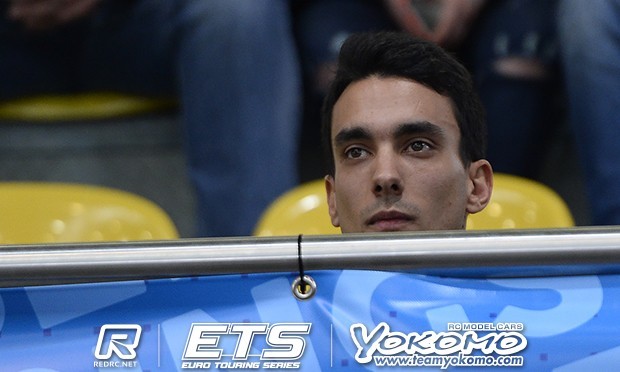 Having rolled his Xray on the first lap of the opening A-Main at ETS Germany, Bruno Coelho put in a faultless A2 drive to win comfortably ahead of A1 winner Alexander Hagberg and Ronald Volker.  While the Top Qualifier ran an error free race the same couldn't be said for others with Marc Rheinard, Viljami Kutvonen and Yannic Prümper all breaking their cars.  Prümper wouldn't even last a lap, an error sending him right into the path of 10th place start Marco Kaufmann with the massive impact putting both cars out in the spot.
Continue reading this report here or view our complete event coverage here.
Sunday, February 7, 2016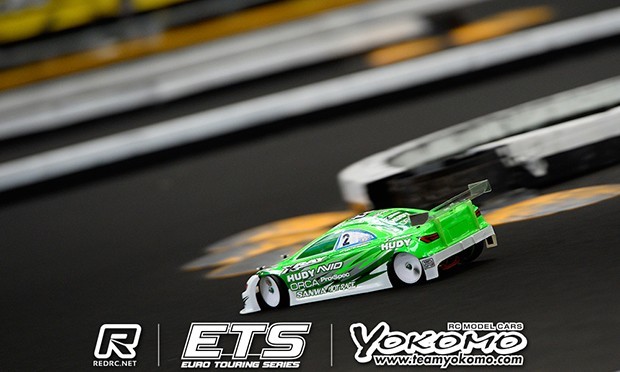 Alexander Hagberg took an easy win in the opening A-Main at the Yokomo Euro Touring Series this morning in Germany, a first lap error from Top Qualifier Bruno Coelho handing the Swede an unassailable lead.  Behind the Xray driver, Marc Rheinard would survive a first lap error of his own, out of which Ronald Volker came off worst, to finish second.  Starting 6th on the grid, Akio Sobue would complete the Top 3, the Tamiya driver seeing off Viljami Kutvonen and the recovering Yokomos of Volker and Yannic Prümper.
Continue reading this report here or view our complete event coverage here.
Sunday, February 7, 2016