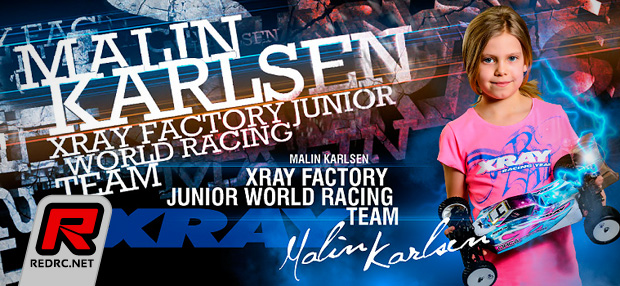 Xray announce that young up and coming off-road talent Malin Karlsen has joined their junior team. Malin is an 8 year old girl from Norway who has shown an exceptional talent. Malin will be racing all Xray off-road buggies in her upcoming campaign that will include the EFRA 1/10th Buggy Euros, the 1/8th and 1/10th Nordic Champs as well as the Swedish Nationals and Cup Series.
Source: Xray [teamxray.com]
Wednesday, April 23, 2014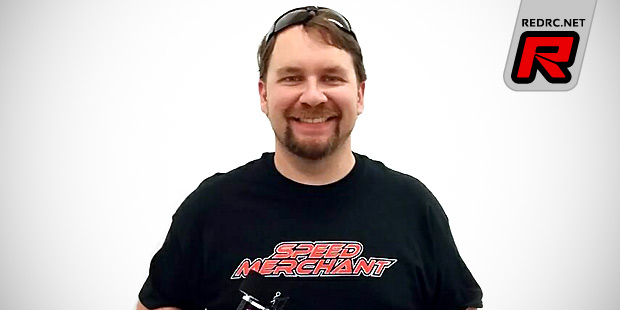 SpeedMerchant announce the signing of multi-national champion Josh Cyrul onto to their racing team. Josh has been a perennial figure a top 12th scale podiums for years and he started his tenure with SpeedMerchant by TQ'ing and winning all of the 12th scale classes at this year's Mile High Indoor Champs in Colorado with his new Rev.8.
Source: SpeedMerchant [teamspeedmerchant.com]
Friday, April 18, 2014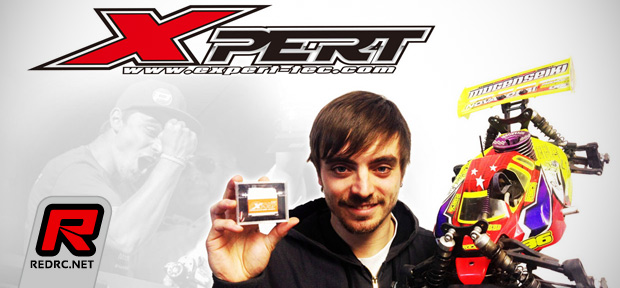 Xpert RC announce the signing of reigning 1/8th Buggy World Champion Robert Batlle to their Factory team. The multiple Spanish champion will use XpertRC's line of competition servos in his 1/10th electric buggy and 1/8th nitro buggies during this year's campaign.
Source: Xpert RC [xpert-rc.com]
Wednesday, April 16, 2014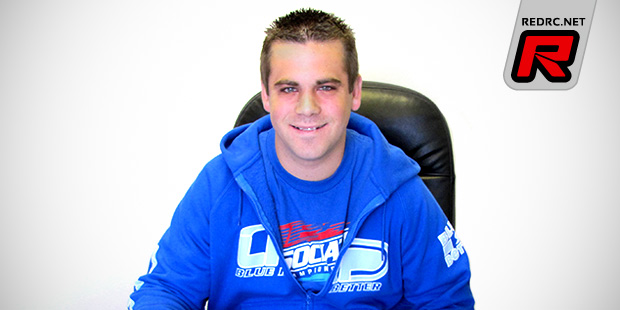 LRP announce the contract extension with reigning 1/10 4WD Electric Off-Road World Champion Steven Hartson. After winning the 2013 Worlds using LRP's Flow speed controller, Vector X20 brushless motors and LRP charging technology, Steven will now also relie on the company's LiPo Competition Car Line batteries and Blue Factor accessories. This is what Steven has to say about the deal:
I've chosen to re-sign with LRP because of all the success I've had with their electronics. I believe that LRP is always improving to make the best products in the world.
Source: LRP [lrp.cc]
Tuesday, April 15, 2014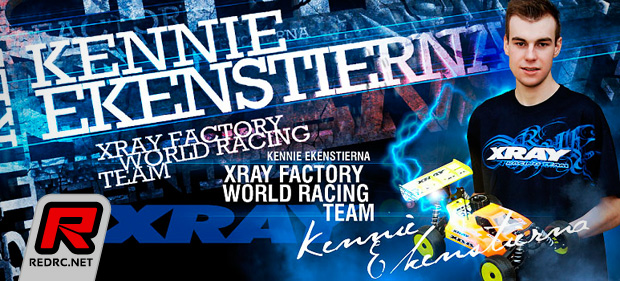 Xray  announce that young talented driver Kennie Ekenstierna teams up with Xray for the 2014 season. The Nordic vice-champion and top Swedish off-road driver will run the full line of Xray  1/8th and 1/10th scale off-road cars. Kennie will primarily focus on the 1/10 off-road European Championship that will be held in Sweden, as well as all Nordic and Swedish races and has to say the following about the deal:
I have been racing Xray XB4 and XB4 2WD as a private driver since last year, and I am very impressed with their performance and reliability which allowed me to attain 2nd place at the Nordic Championship last year as well as getting to onto the podium many times at various races in both classes. It was not a hard decision for me to change also my 1/8 buggy to an Xray. I am very honored to be given the opportunity to work directly with the Xray world racing team and I am super excited to work with drivers the likes of Savoya, Bayer, and Matias. I know I will learn so much from them and will improve my racing skills. I want to give my thanks to Minicars for their support, and my thanks and appreciation to Xray for their trust in me.
Source: Xray [teamxray.com]
Monday, April 7, 2014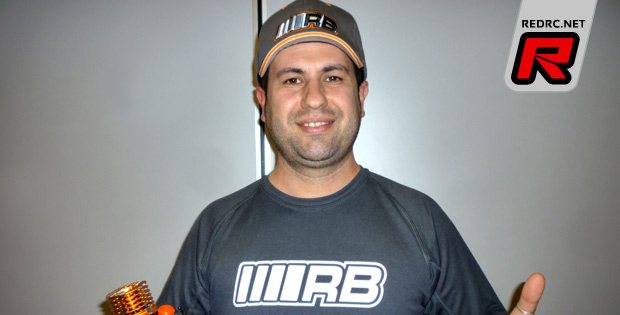 RB announce the latest signing to their factory team in the form of former World, European and multiple Italian champion Daniele Ielasi. Daniele will use the company's .12 and .21 engines in his 2014 on-road campaign that will include the 1/8th and 1/10th scale Italian championships, the Euro Nitro Series, the 1/8th Euros and the 1/8th SuperGT Euros.
Source: RB [rbproducts.com]
Tuesday, April 1, 2014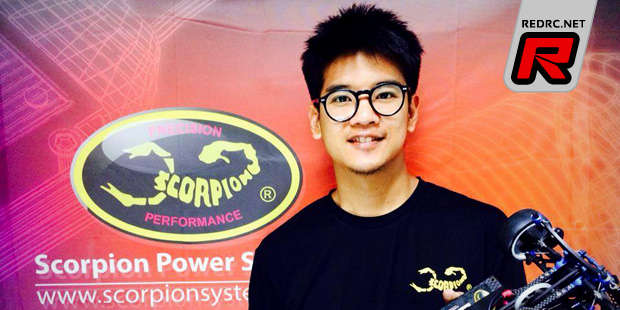 Scorpion Power Systems announce the addition of 1/10th nitro on-road World Champion Meen Vejrak and Asian front runner Charlee Phutiyotin to their factory team. Scorpion is long known for its high performance aircraft brushless motors and speed controllers and both Meen and Charlee will help with the development of Scorpion's forthcoming line of car-related brushless components.
Click here to view a photo of Charlee P
Tuesday, April 1, 2014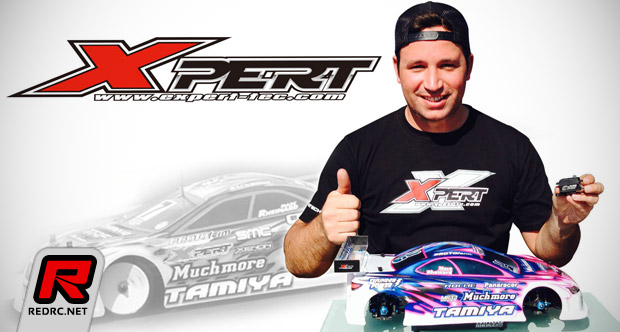 Xpert RC announce the signing of 3-times IFMAR Electric Touring Car World Champion Marc Rheinard to run the company's high-performance servos. The Tamiya factory driver will use Xpert RC's PI-3401LV servos during his upcoming Touring Car and Buggy campaign.
Source: Xpert RC [xpert-rc.com]
Monday, March 24, 2014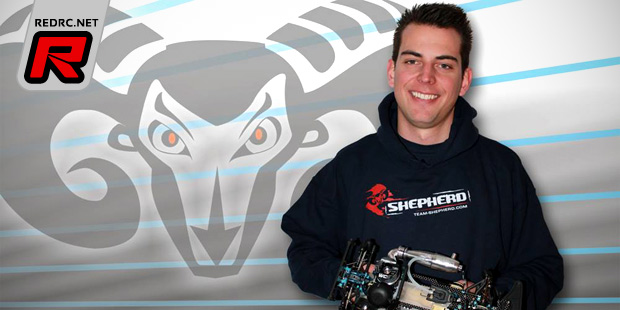 Shepherd Micro Racing announce the re-signing of the former 1/5th Scale World Champion and 2008 1/10th World Championship finalist Martin Lissau. After a break from 1/10th scale racing he will attend the national championship in Denmark, selected ENS events as well as the the European Championship in Valencia using Shepherd's Velox V10 Pro chassis. Martin has the following to say about the deal:
I'm very happy to be back in the great Shepherd Team and looking forward to an interesting and funny year. The development of the V10 to the Pro version was such a big step forward that I'm really optimistic for the upcoming races. I would like to thank Patrick and the whole Shepherd Crew for this great opportunity.
Source: Shepherd [team-shepherd.com]
Friday, March 21, 2014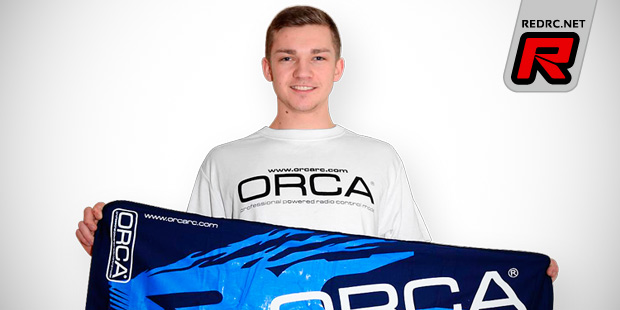 Team ORCA announced the signing of European Junior Champion Mikael Johansson to their team. Mikael is a 1/10 2WD and 4WD European Off-Road Junior Champion as well multiple Swedish cup winner and has finished on the podium at various Nordic Championships. Mikael will race all important off-road classes with the ORCA electronics and has this to say about the deal:
I am very happy to be a part of team ORCA and their development of great products. I really feel trust in my ORCA electronics and I know that this can help me to get the results that I want. Thank you for this opportunity and special thanks to Joey of ORCA and Henrik Gustafsson of Minicars Hobby Distribution AB, the new Swedish ORCA distributor.
Source: ORCA [orcarc.com]
Thursday, March 20, 2014