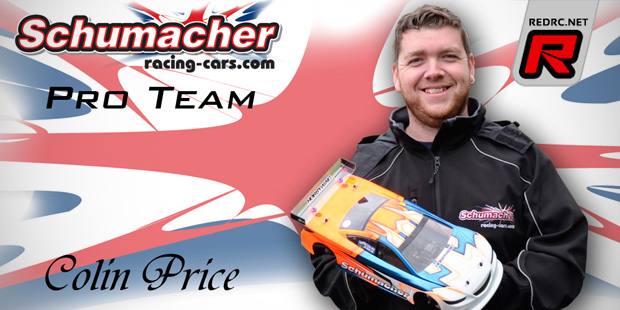 Schumacher announce that long term Schumacher driver and 2014 BRCA Modified Vice-Champion Colin Price has re-signed to the team. The quiet man of the Touring Car scene, but a true competitor who never gives an inch, Colin had his best year in 2014 taking second in the BRCA Nationals, just 1 point off the Champion Olly Jefferies and ahead of Chris Grainger and Elliott Harper and Andy Moore. Along with Colin comes his super fast brother Lee who last year also finished second in the BRCA Pro Stock Championship. Colin had this to say:
Firstly I'd like to thank everyone at Schumacher for the support over the past seasons and look forward to continued success and development over the next year with the Mi5evo and Supastox GT.
Source: Schumacher [racing-cars.com]
Saturday, December 20, 2014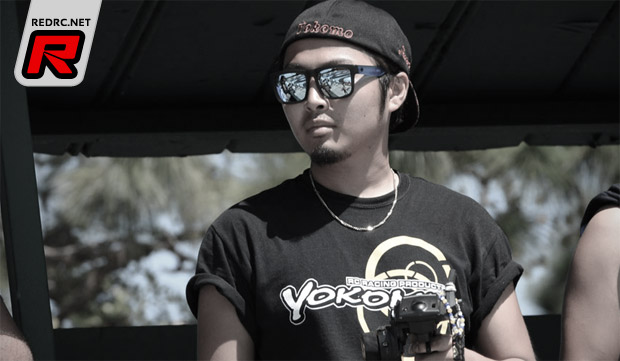 Multiple IFMAR 1/12th World Champion and current Electric Touring Car World Champion Naoto Matsukura today announced his shock departure from long term sponsor Yokomo. The protege of RC legend Masami Hirosaka has been under contract with the Japanese manufacturer for the last 10 years and it us understood that both parties parted ways amicably. When contacted the Japanese star gave no information about his future plans or his reason for leaving but it is strange timing with the Yatabe Arena in Japan, Yokomo's own track, hosting the 1/10th EP offroad Worlds next October. More information as we get it.
Friday, December 19, 2014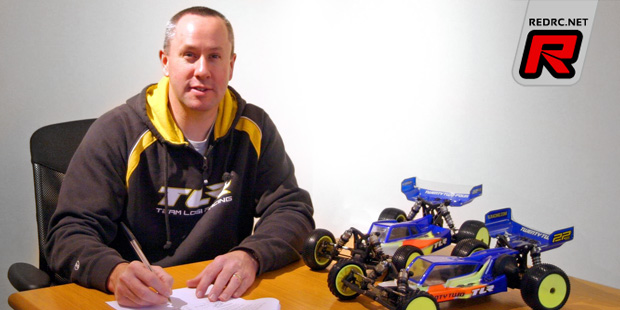 Horizon Hobby announce that Ellis Stafford has extended his contract with Horizon Hobby and TLR for the 2015 race season. Ellis has been the lead figure for the 1/10th scale team in the UK with some great results in his first season and with this experience he will be looking to better this years performance undoubtedly. He will continue to provide feedback on the UK race scene to the team in the states as well as developing set ups and contesting in the UK national series as well as the Euros that are to be held at the RHR facility amongst regional and club events.
Source: Horizon Hobby [horizonhobby.co.uk]
Friday, December 19, 2014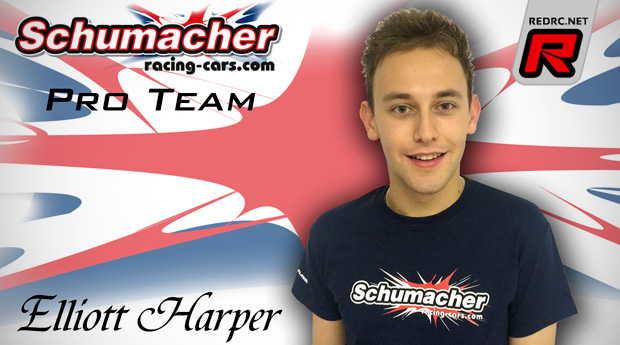 Schumacher announce that four-time IFMAR World Championship A-finalist and EFRA Euros podium finisher Elliott Harper has signed to represent Schumacher Racing on a multi-year deal. Elliott was one of the hottest properties in the driver market after announcing earlier in the year he would be leaving his previous sponsor. Schumacher would like to welcome Elliott to our Touring Car Team and wish him the best for the future. Elliott had this to say about the deal:
"After deciding to leave my previous team, I took some time to carefully consider which company I wanted to represent and race for in the future. Schumacher became an obvious choice for me – not only is their support and customer service second to none, but they have also achieved huge successes in all of their market leading projects. My aim is to continue these great results not only in the UK, but also across Europe and the rest of the world. I have seen the team work exceptionally well together, listen to driver feedback, continuously develop their cars and implement innovative ideas. My first touring car was in fact a Schumacher, so I feel very proud to fully represent the brand that started off my racing career. I can't wait for the coming seasons and races with Schumacher.
Source: Schumacher [racing-cars.com]
Thursday, December 18, 2014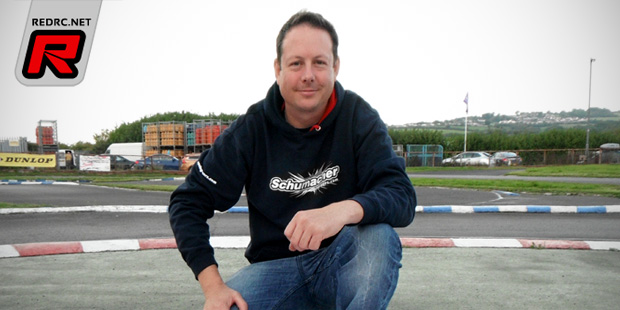 Chris Grainger has announced that he will be departing Schumacher Racing at the end of 2014. Chris has been at Schumacher for 6 seasons, and during that time has seen great successes, including lifting three UK National titles, and securing a World Championship A final place in 2012. Chris said:
To all my RC friends. I just wanted to let everyone know that as from December 31st I will no longer be driving for Schumacher racing. I want to just say thank you so much to everyone in the factory who have made the last 6 years the best and most enjoyable 6 years of all my years racing. Thank you all very much.
More news will follow soon regarding Chris' plans for 2015 and beyond.
Source: Oli Meggitt
Wednesday, December 17, 2014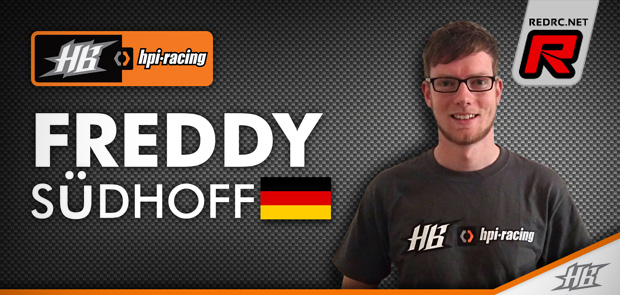 Team HB announce the signing of Germany's Freddy Südhoff to their on-road racing team. Freddy is one of the fastest racers in Germany and in recent years has performed extremely well at major races around the world, getting into the top ten at races like the Euro Touring Series races, European Championships, IIC in Las Vegas, LRP TCM, DHI Cup and the German Championships. With Andy Moore, JJ Wang and the entire HB factory and R&D team, Freddy will help develop and improve HB racing cars and this is what Freddy has to say about the deal:
I am very happy to join HB-HPI Racing and want to thank Tatsuro Watanabe and Hiro Kasuya for giving me this opportunity. Team HB has worked hard on the HB Pro 5 touring car, and I am already excited to hit the tracks all over the world and to be a part of the team with Andy and JJ. We will work hard together in the future to do our very best. Last but not least, I would like to thank team Awesomatix for their support during the last few years.
Source: HPI Racing [hpiracing.com]
Monday, December 15, 2014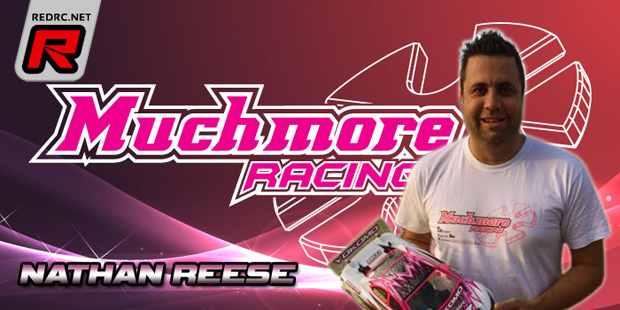 Muchmore Racing announce the signing of Australia's Nathan Reese to their talented team of drivers. The NSW and ACT Indoor Championship title winner and multiple Australian Nationals A-finalist will use Muchmore products in his rides during his 2015 campaign.
Source: Muchmore [muchmoreracing.com]
Thursday, December 11, 2014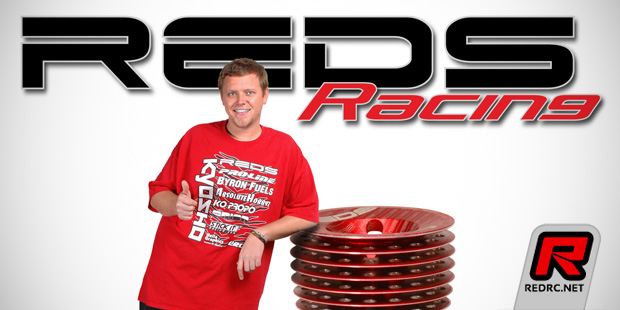 Reds Racing announce the contract renewal with former World Champion Cody King through to 2016. Cody will be using the Italian engines to power his 1/8th off-road rides and he has the following to say about the deal:
I'm really happy and excited to continue with Reds racing through 2016 and beyond. The engines have been excellent and our progress working together with Mario and Marco has exceeded my expectations. The next two years will be great!
Source: Reds Racing [redsracing.com]
Wednesday, December 10, 2014