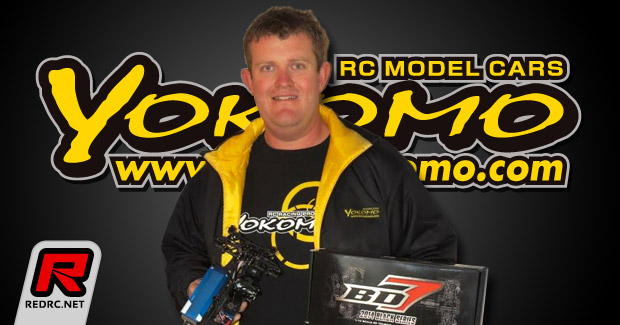 Yokomo have announced the signing of multiple National and State championship winning Australian racer Simon Nicholson. The former Kyosho driver will compete together with Yokomo at this year's State championships, Australian National championships and World championships in the USA as well as the TITC in Thailand early next year. He had this to say:
I would like to thank Mitsuo, Chikuba and the rest of the team from Kyosho Japan for all their help and support the last few years. I am very excited to be joining Team Yokomo and many thanks to Robert Itoh, Aso Minoru, Yukijiro Umino and Tom Yokobori for accepting me into the team.
Source: Yokomo [teamyokomo.com]
Thursday, August 21, 2014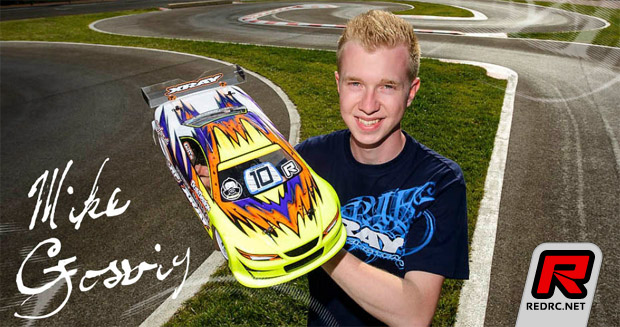 Xray have announced that Danish multi-class talent Mike Gosvig has joined their on-road racing team. Earlier this year, Mike joined the off-road team to race the XB4, XB8 and XB8E, but has now decided to also race Xray on-road cars as well, primarily focusing on the T4. The multiple Danish Champion had the following the say:
I have been racing Xray off-road cars this season, and I am very happy and satisfied with the products and the support that I get. After this very positive experience with Xray, it was a very easy decision for me to also run all the on-road classes with Xray as well! With the upcoming European Championship 1/10 electric touring in Spain, I am very confident and proud to be part of one of the most successful and professional RC car teams in the world.
Source: Xray [teamxray.com]
Tuesday, August 19, 2014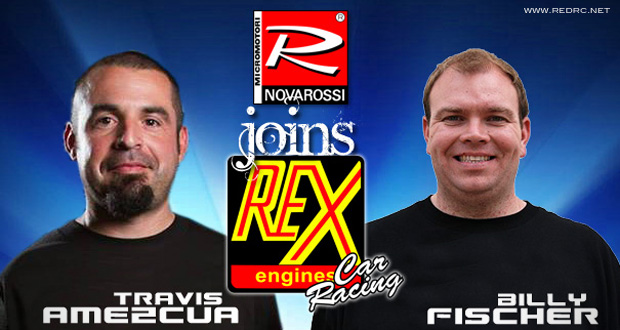 Novarossi have the signing of U.S frontrunners Travis Amezcua and Billy Fischer to run Rex brand engines. Both will use Rex engines in their nitro rides in an afford to strengthen the iconic brand in the States.
Source: Novarossi [novarossi.it]
Friday, August 1, 2014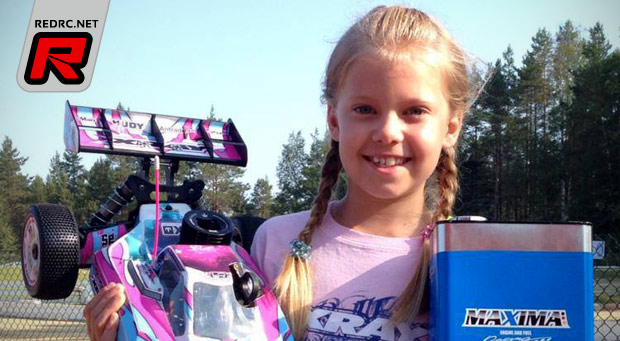 Maxima announce the signing of young talent Malin Karlsen. The 9-years old and super-fast girl from Norway will use Maxima fuel for the remainder of the 2014 season and beyond. Malin has the following to say about her latest sponsorship deal:
The 2014 Nordic 1/8 Off-road Championship was the first meeting running the fuel of my newest sponsor MAXIMA Fuel. I want to thank Sascha Baumann at Chiratech Europe Gmbh for this opportunity and for believing in me. I look forward to be running the Maxima Dirt series fuel in my FX Engines powered Xray XB8 for the reminder of the 2014 season and the upcoming 2015 season.
Source: Chiratech Europe [chiratech-europe.com]
Monday, July 28, 2014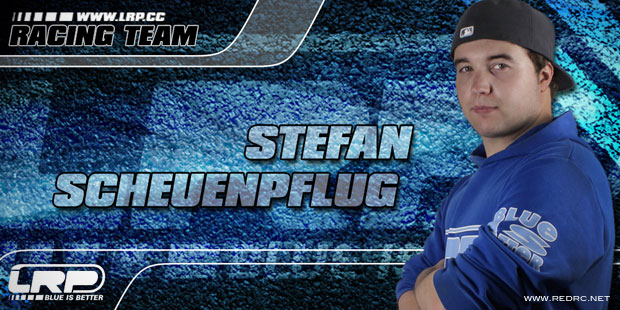 LRP announce that German frontrunner Stefan Scheuenplug has renewed his contract to run LRP's brushless motors and speed controllers as well as nitro fuel, receiver batteries and accessories in the 2014 season and beyond. The package will be rounded out by Sanwa's M12 radio system.
Source: LRP [lrp.cc]
Saturday, July 26, 2014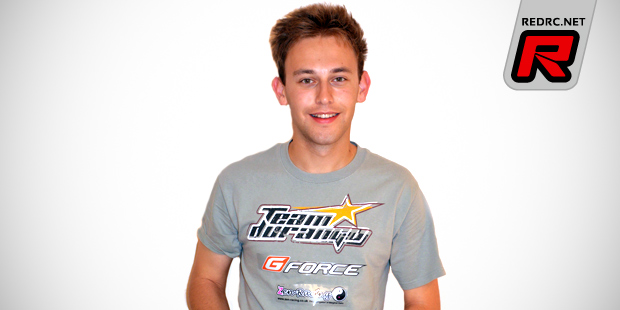 Team Durango driver Elliott Harper has announced he has signed for GForce to run their full line of pit accessories, for the remainder of the 2014 season and beyond. The 2010 World Championship Podium finisher had this to say about the new deal:
Firstly, I would like to thank Mr. Jang and Keith from Muchmore for their support over the years. As we approach this year's European and World Championships, I felt it was time for a change and, having seen the quality and line-up of the GForce products already in use trackside, I am proud to represent the company and hope to achieve some great results with them. I would also like to thank David Spashett and Zen Racing for their help and support and am looking forward to the coming races! See you trackside soon.
Source: Zen Racing [zen-racing.co.uk]
Friday, July 11, 2014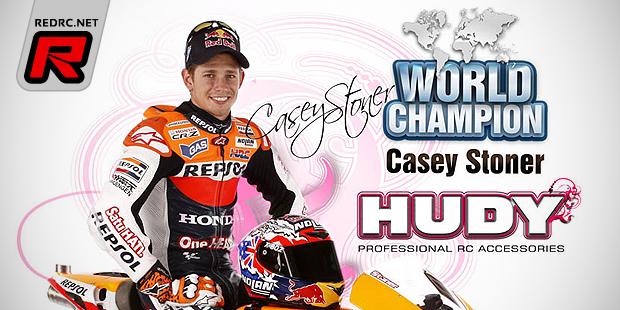 You may know it or not but 2-times MotoGP World Champion Casey Stoner has found a new profession after retiring from the fun world of motorbike racing as he recently stepped into RC car racing. Casey will now up his game by exclusively using Hudy tools to wrench on his Yokomo 2WD and 4WD buggies as well as his Hong Nor Pro4 truck. Casey says:
Being a professional sportsmen learned me that if you want to be best you need to work with the best. I was truly impressed by the quality and easy to use of all the Hudy products and there is nothing else I want to use. Either you take your hobby & sport seriously or for fun, there is nothing better than Hudy.
Source: Hudy [hudy.net]
Friday, July 11, 2014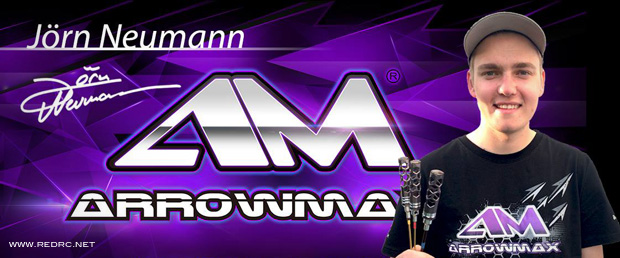 Arrowmax RC announce the signing of multi-time European Champion Jörn Neumann to their team. Jörn will be using Arrowmax honeycomb tools, setup tools and option parts and the German ace will also help with development and testing of new products. This is what Jörn has to say about the deal:
I am very happy to join the Arrowmax team. Its a great company with amazing looking products. I look forward to work with them and use their products.
Source: Arrowmax [arrowmax-rc.com]
Thursday, July 10, 2014