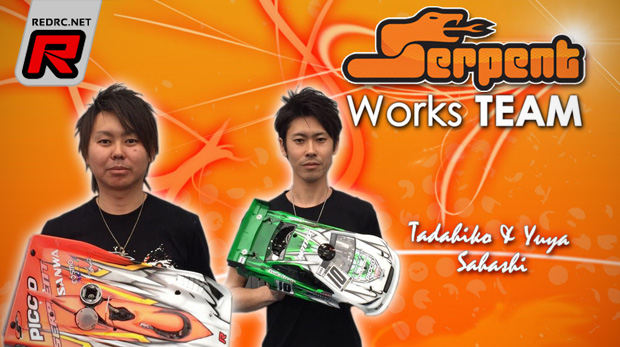 Serpent have announced the re-signing of Yuya and Tadahiko Sahahsi to their Works Team. Tadahiko TQ'd and won the 2013 IFMAR 1/8th On-road World Championships while Yuya took the Vice-World Championship title at the 2014 1/10th Worlds. Both now work in the full-size racing industry in Japan as mechanics and will have less time to race at RC events but they will for sure show up at some of the bigger race meetings.
Source: Serpent [serpent.com]
Wednesday, May 20, 2015

Planet Racing have announced the signing of Daniele Ielasi to their team. The former World Champion joins the Planet Racing/Fastrace team for the 2015 season to race the GT-R15 car at national GT class events.
Source: Fastrace [fastraceshop.com]
Wednesday, May 20, 2015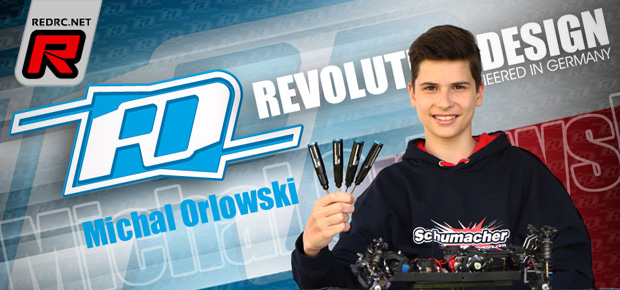 Revolution Design Racing Products have announced the signing of young and talented Michal Orlowski to their team. Michal, fresh off his 2WD class win at last weekend's final round of the Euro Offroad Series, will use the full line of RDRP tools and accessories to build, maintain and tune his Schumacher rides in the 2015 season.
Source: RDRP [revolution-rc.com]
Tuesday, May 19, 2015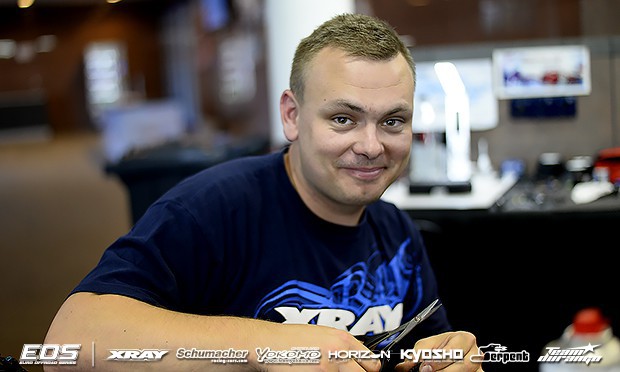 Having topped 2WD timed practice, Martin Bayer carried his form over to 4WD with the Xray driver heading the times after three rounds of free practice. Double winner at the Hudy Racing Arena last year, the former European Champion would record the fastest 3-consecutive laps in the second practice with Kyosho's Naoto Matsukura closest, only 0.235 of a second off.  Although over 1.4 seconds off Bayer, reigning champion Joern Neumann would complete the Top 3, the German happy to be faster than his only title rival Lee Martin who ended up fourth.
Continue reading this report here or our full event coverage here.
Friday, May 15, 2015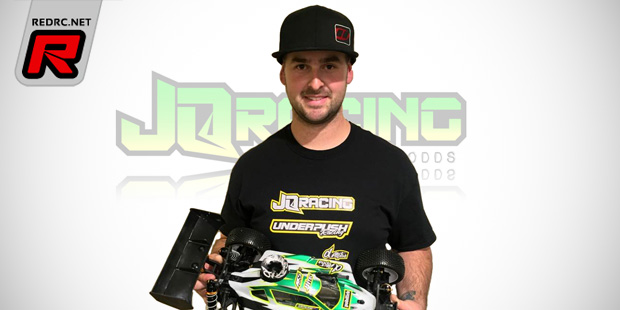 JQRacing have announced that top Australian driver Ben Sterling has joined the Australian National JQRacing Team for 2015. Ben has been into RC Racing for 14 years now and therefore his experience is one of his greatest assets, paired with his driving abilities that make him one of the fastest drivers in Australia. Ben had the following to say about the deal:
I would like to say thank you to JQRacing for having me on board their National team for 2015 and beyond. I believe in their product and believe they have the best team and marketing around. I hope to get some great results for them and help promote the brand to the best of my abilities.
Source: JQRacing [jqracing.com]
Tuesday, May 12, 2015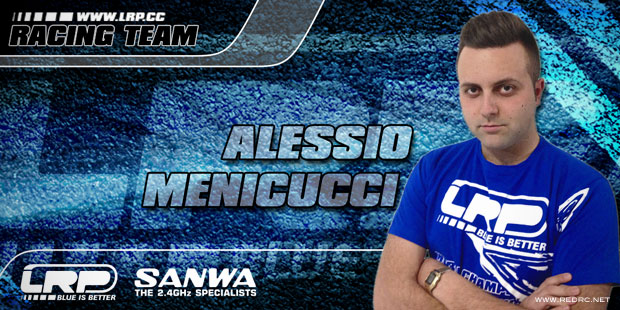 LRP have announced the signing of Italian top touring car driver Alessio Menicucci to their team. Despite his young age of 24 Alessio can show an impressive list of achievements including 11 National Championship titles, ETS Stock and Modified A-main appearances as well as EFRA Euros top 20 finishes. Alessio will use LRP's full line of speedos, motors, batteries and electric equipment in his campaign that will see appearances at the ETS, the Italian UISP and AMSCI Nationals as well as the EFRA Euros.
Source: LRP [lrp.cc]
Tuesday, May 12, 2015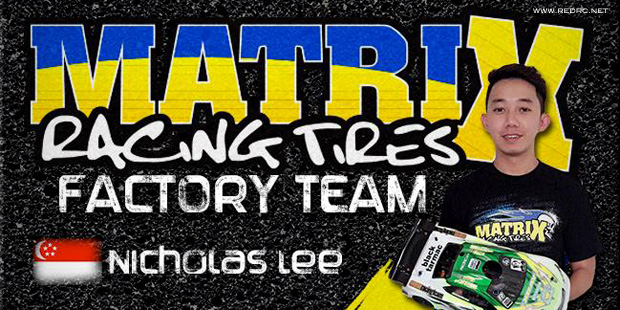 Matrix have announced the re-signing of 24-years old Singaporean Nicholas Lee for the 2015 season. Qualifying on the 3 spot at the IFMAR Worlds in Bangkok the 1/10th scale specialist plans to do as much races as he can for Matrix and both he and his tyre sponsor are looking forward to another successful season.
Source: Matrix [matrix-tyres.com]
Wednesday, May 6, 2015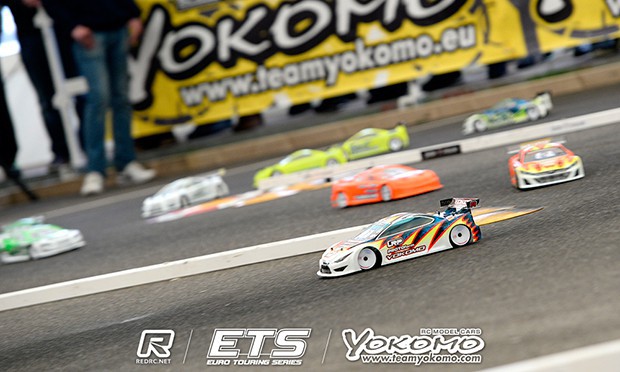 After the dramas of A1 Ronald Volker took an easy win in the second A-Main at ETS Austria, the Yokomo driver heading home the Tamiya of A1 winner Akio Sobue by 2.4 seconds as Bruno Coelho retired early after putting his Xray in the boards of the temporary track.  Alexander Hagberg would complete the Top 3, the Xray driver struggling as the track had even less traction than A1 when he finished a close second to Sobue.
Continue reading this report here or our full event coverage here.
Sunday, May 3, 2015