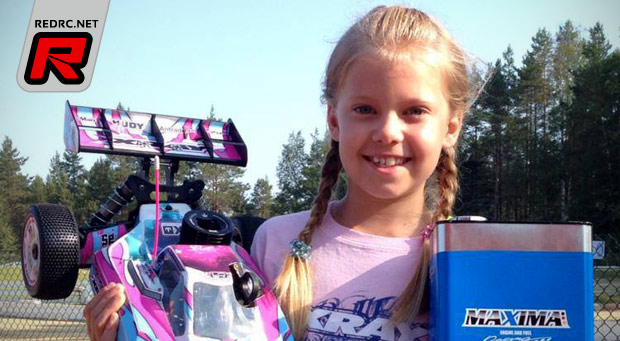 Maxima announce the signing of young talent Malin Karlsen. The 9-years old and super-fast girl from Norway will use Maxima fuel for the remainder of the 2014 season and beyond. Malin has the following to say about her latest sponsorship deal:
The 2014 Nordic 1/8 Off-road Championship was the first meeting running the fuel of my newest sponsor MAXIMA Fuel. I want to thank Sascha Baumann at Chiratech Europe Gmbh for this opportunity and for believing in me. I look forward to be running the Maxima Dirt series fuel in my FX Engines powered Xray XB8 for the reminder of the 2014 season and the upcoming 2015 season.
Source: Chiratech Europe [chiratech-europe.com]
Monday, July 28, 2014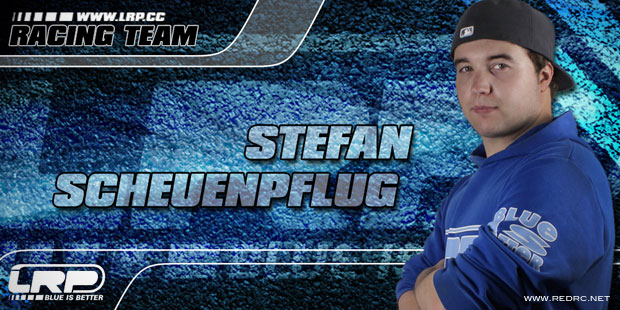 LRP announce that German frontrunner Stefan Scheuenplug has renewed his contract to run LRP's brushless motors and speed controllers as well as nitro fuel, receiver batteries and accessories in the 2014 season and beyond. The package will be rounded out by Sanwa's M12 radio system.
Source: LRP [lrp.cc]
Saturday, July 26, 2014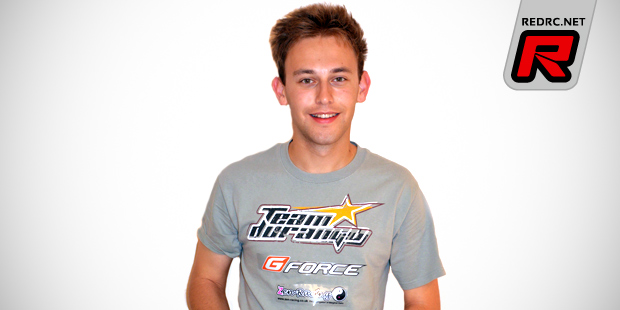 Team Durango driver Elliott Harper has announced he has signed for GForce to run their full line of pit accessories, for the remainder of the 2014 season and beyond. The 2010 World Championship Podium finisher had this to say about the new deal:
Firstly, I would like to thank Mr. Jang and Keith from Muchmore for their support over the years. As we approach this year's European and World Championships, I felt it was time for a change and, having seen the quality and line-up of the GForce products already in use trackside, I am proud to represent the company and hope to achieve some great results with them. I would also like to thank David Spashett and Zen Racing for their help and support and am looking forward to the coming races! See you trackside soon.
Source: Zen Racing [zen-racing.co.uk]
Friday, July 11, 2014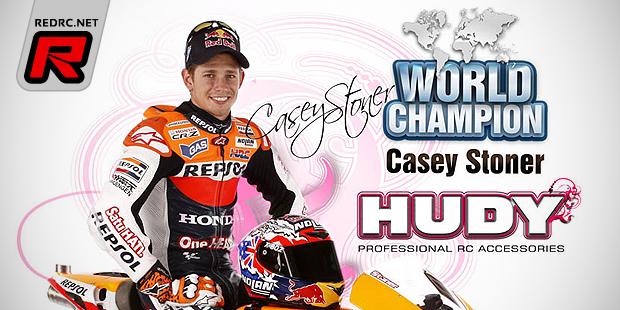 You may know it or not but 2-times MotoGP World Champion Casey Stoner has found a new profession after retiring from the fun world of motorbike racing as he recently stepped into RC car racing. Casey will now up his game by exclusively using Hudy tools to wrench on his Yokomo 2WD and 4WD buggies as well as his Hong Nor Pro4 truck. Casey says:
Being a professional sportsmen learned me that if you want to be best you need to work with the best. I was truly impressed by the quality and easy to use of all the Hudy products and there is nothing else I want to use. Either you take your hobby & sport seriously or for fun, there is nothing better than Hudy.
Source: Hudy [hudy.net]
Friday, July 11, 2014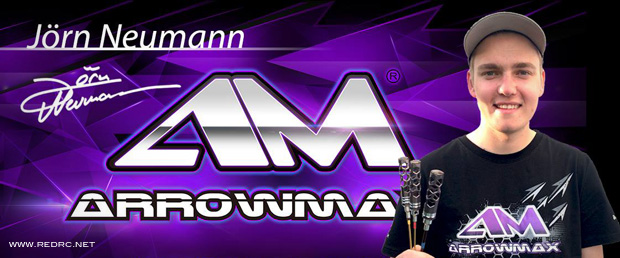 Arrowmax RC announce the signing of multi-time European Champion Jörn Neumann to their team. Jörn will be using Arrowmax honeycomb tools, setup tools and option parts and the German ace will also help with development and testing of new products. This is what Jörn has to say about the deal:
I am very happy to join the Arrowmax team. Its a great company with amazing looking products. I look forward to work with them and use their products.
Source: Arrowmax [arrowmax-rc.com]
Thursday, July 10, 2014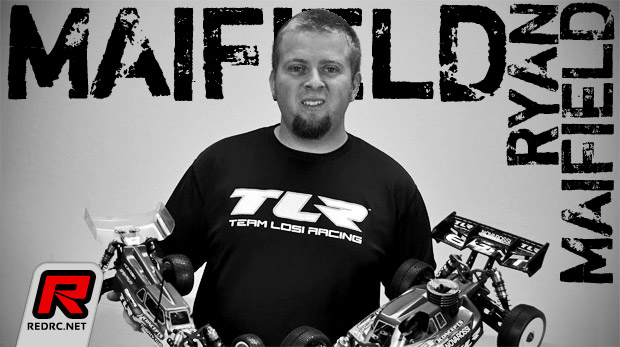 We have seen him announce his departure from Team Associated, with whom he drove with for 13 years, and more recently he was confirmed at both TLR and Team Orion going forward. We sent over a few question to Ryan Maifield to get a bit more insight into his decision to move to a new team and what his expectations are for the seasons ahead.
Wednesday, July 9, 2014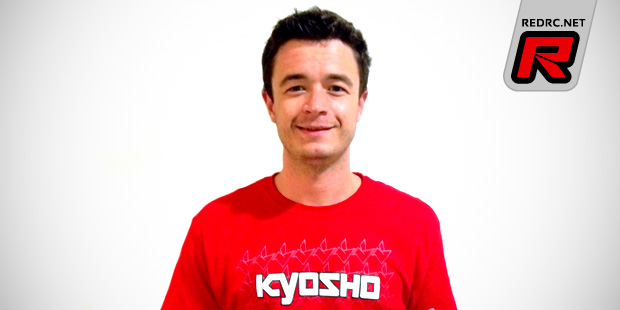 Kyosho America announce the addition of Matt Chambers to their factory race team. Matt is very well known for his 1/10 electric off-road racing skills where he has made countless A-Main's throughout his racing career. Along with Chambers' impressive speed on the track, he is also recognized as being one of the most hardworking and helpful racers off the track. Matt will make his Kyosho debut next week at the 17th Annual Hot Rod Hobbies Shootout in Saugus, California and he has the following to say about the deal:
I am extremely excited to be joining Kyosho America! I have always respected Kyosho's high quality cars, engineering, and innovations.  I am thrilled to be a part of such a strong racing heritage and can't wait to make my own contributions to the team.
Source: Kyosho [kyoshoamerica.com]
Wednesday, July 9, 2014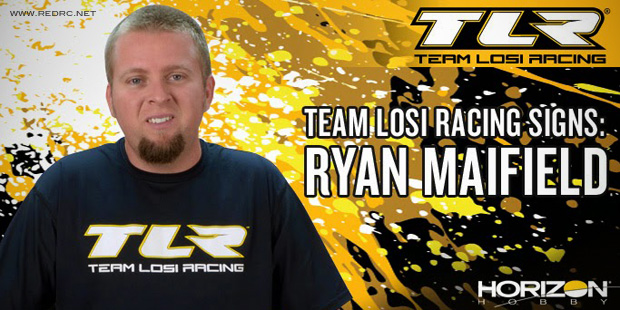 After much speculation about his post-AE future, Ryan Maifield has officially joined forces with Team Losi Racing. The multiple ROAR national champion will work closely with the TLR R&D team on the further development of the Team Losi Racing electric and nitro off-road car platforms including the 22, Ten and 8ight cars. Ryan will be making his Team Losi Racing debut at race 3 of the JConcepts Indoor National Series this weekend at Outback Raceway in Chico, CA.
View the official statement and interview here
Tuesday, July 8, 2014