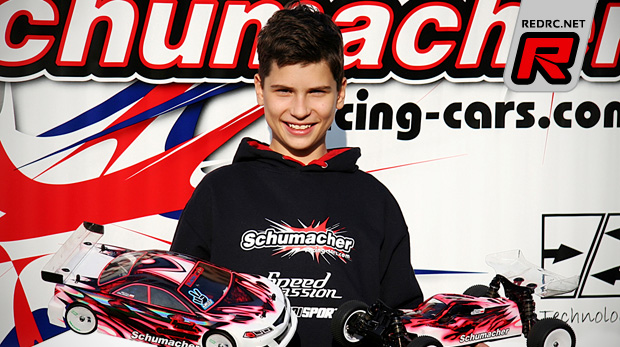 Schumacher welcomes young Michal Orlowski to the team. Michal, at only 13 years old, has already made A-mains at the EFRA 1/10th Offroad Euros and the very competitive EOS series. In touring cars Michal is current EFRA junior champion and Euros B finalist. The young gun from Poland will be racing the Schumacher Mi5 Evo, CAT K1 Aero, and Cougar KF, at major international races in Europe, USA, and Asia in 2015. Michal has the following to say:
"First of all I would like to say big thanks to Team Durango, for all the support I got from them over last 2 years. Especially to my Team friends  –Elliott Harper and Jorn Neumann and Gerd Strenge. With Team Durango's change of direction, my future plans are associated only with big, international races, Euros and especially the 1:10 electric buggy Worlds in Japan in October 2015.  Now I start new adventure with Team Schumacher. Great Team, great cars and great people. I''m really excited start racing with the cars, true engineers masterpieces which I could observe at the race tracks and in the pits. Big thanks to Team Schumacher and Robin Schumacher for the offer to support my race career. I could not wait for the first races with new team.
Source: Schumacher [racing-cars.com]
Wednesday, November 26, 2014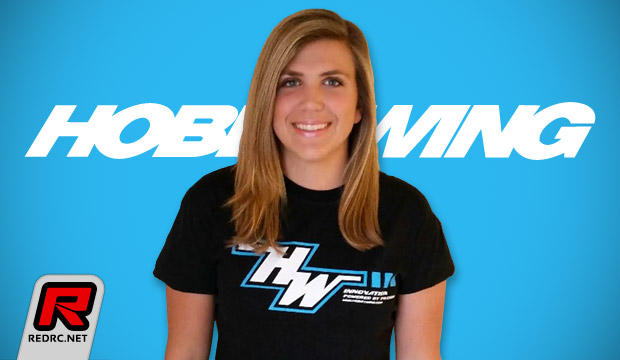 Hobbywing have announced the signing of US racer Loran Whiting to their team. Loran is an avid nitro onroad racer with a busy racing schedule that included the European-based ENS series and the recent IFMAR Worlds in Thailand and for the 2015 season she will be increasing her program to include more electric racing following a season of electric touring car and 2WD buggy appearances. Using Hobbywing products Loran will also race in the 4WD buggy class in the coming season. She had the following to say:
I am very excited to join the Hobbywing team and am thankful for the opportunity to help build the Hobbywing brand. I have been racing for 12 years and have recently started to work on stepping up my electric racing. In 2014, I ran more modified electric touring car and 2WD buggy, with an expansion into 4WD buggy and other classes coming in the next year. I can't wait to expand my knowledge alongside Hobbywing in the US and internationally. I am really looking forward to the 2015 onroad and offroad season.
Source: Hobbywing [hobbywing.com]
Wednesday, November 26, 2014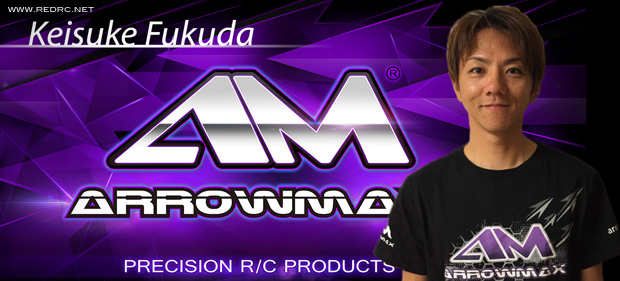 Arrowmax RC announce the signing of 2006 1/10th 200mm World and multiple Japanese National Champion Keisuke Fukuda to their team. Keisuke will use Arrowmax' honeycomb wrenches and setup tools in the forthcoming season. Keisuke Fukuda said, "I feel happy to join this young and energetic team. I'm looking forward to the coming season."
Source: Arrowmax [arrowmax-rc.com]
Saturday, November 22, 2014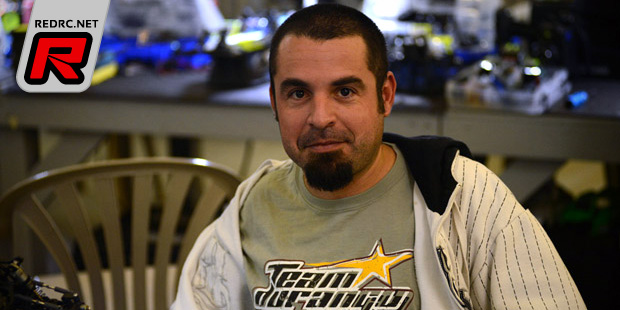 As part of their recently announced strategy changes, Team Durango appoint Travis Amezcua as their North American Technical Representative. Travis is a long-serving Team Durango team member, racing a range of TD products at the highest competitive level in the world. Travis will step into his new role with immediate effect and he will be travelling from his SoCal base, around the US, bringing expert track-side support to local club racers and Team Durango fans. Travis will work closely with newly appointed, Champaign based, Hobbico Field Communications Manager, Brad Brucker, in the US. This new support team for Northern America will allow fans to gain race-day support, whilst also feeding back important ideas and issues to the company's design engineers. Travis will also be scouting for new talent, in all racing classes, allowing to build a base of local racers who will contribute to new race machine design.
Source: Team Durango [team-durango.com]
Saturday, November 22, 2014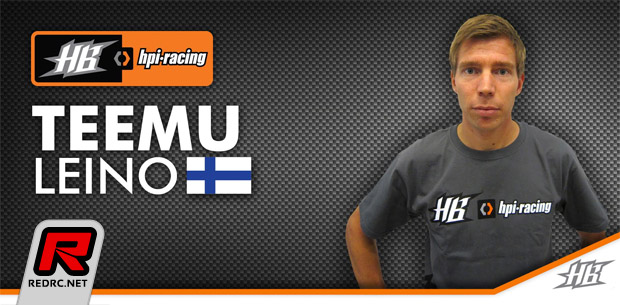 Team HB have announced that Teemu Leino has extended his contract to drive for the HB racing team. A mainstay of Team HB since first signing with the team, the Finn is a European Champion in the electric touring car class but his focus is now 100% nitro, and he is one of Team HBs most versatile racers, racing at the top level in 1/10th nitro touring cars, 1/8th nitro track racing and 1/8th buggies. He has been instrumental in developing the HB R10, R8 and D812 and has been a great teammate for every member of Team HBs international factory team. In 2012, Teemu was TQ at the Worlds with the R10 nitro touring car, and Team HB is confident of more success for Teemu with the R10 and other HB racing cars.
I look forward to another season with HB-HPI Racing. They give me the best cars on the market for all my racing categories. Also, the team work is really great in Team HB. I look forward to another year working with great people and having some fun at the track. I want to say thanks to Tatsuro Watanabe and Hiroyuki Kasuya for this opportunity. See you at the races next year.
Together, Teemu and the entire HB factory and R&D team will help continue to develop and improve HB racing cars for more race wins and championships, not just for themselves but for all HB racers. We are very excited to see what Teemu can accomplish with the HB R10, R8 and the World Champion D812 in 2015.
Source: HPI [hpiracing.com]
Friday, November 21, 2014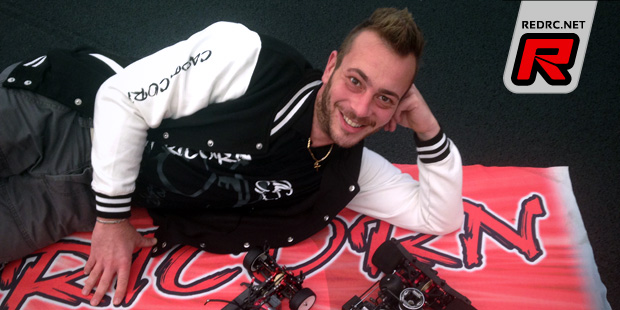 Capricorn announce the signing of Michele Romagnoli for the 2015 season. Michele, top qualifier and winner of the Italian 1/8th nitro on-road championship will start into the new venture by attending at the ETS using the company's Lab TE02 touring car. In the 1/8th class Romagnoli will race Capricorn's Lab C802 car with his campaign culminating in the attendance at the 1/8th World Championships. Michele has the following to say about the deal:
I'm very happy and excited for the upcoming season with the Capricorn team, I would like to thank Patrizio Rossi for this opportunity and I can't wait to start racing.
Source: Capricorn [capricornrc.com]
Thursday, November 20, 2014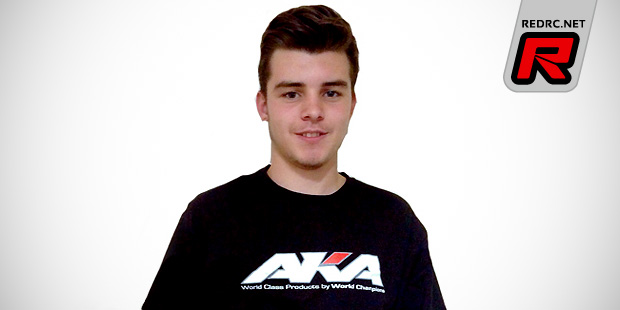 AKA welcome UK young gun, Jack Embling, to the team for the 2015 season. At 17 years young, Jack has already established himself as one of the fastest racers to hail from the United Kingdom. Jack will race with AKA rubber in both 1/8th and 1/10th off-road and has the following to say:
I would like to thank AKA for giving me the opportunity to race with them in 2015. Following some testing with my Mugen the AKA's were fast and easy to drive so I am really excited for next season. It's going to be a privilege to be working with a quality brand and team. I had a great 2014 season and will continue to work hard in my racing to achieve even better results. I would also like to thank Mick Craddock for helping to set this package up.
Source: AKA [raceaka.com]
Thursday, November 20, 2014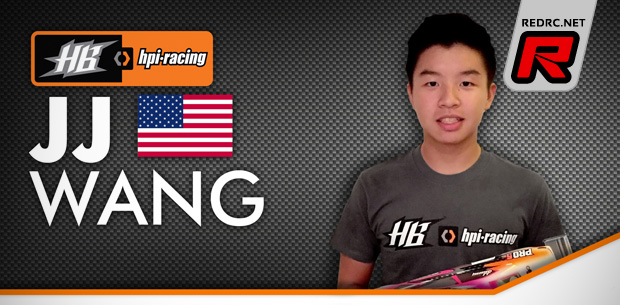 HB announce that American racer JJ Wang has extended his contract to race wit the electric on-road and off-road racing team through to 2016. Now a veteran member of the HB-HPI Racing on-road racing team, JJ has been helping develop the new HB Pro 5 with the help of HB designers and teammate Andy Moore. JJ has also been campaigning the HB D413 at off-road tracks around the world. This is what JJ has to say about the deal:
I am very happy and excited to be able to continue with HB-HPI Racing for the upcoming season. I want to thank the team for providing me with this opportunity and I cant wait to continue racing with the best team and have another enjoyable season. I am looking forward to be back on the track soon with the new Pro 5 package as well as the D413.
Source: HPI [hpiracing.com]
Wednesday, November 19, 2014