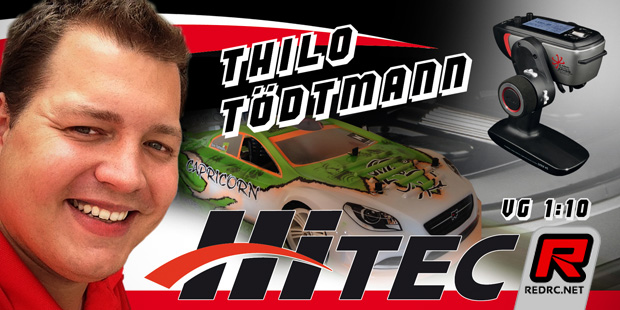 Hitec have announced the signing of Germany's Thilo Tödtmann to their team. The 1/10th nitro on-road ace will use Hitec's Lynx 4S radio system from now on and he has the following to say:
I tried the Lynx 4S at the ENS event in Ettlingen where I decided that this will be my new radio. The transmitter has very good ergonomics and it is super fast with its 12 bit transmission.
Source: Hitec [hitecrc.de]
Tuesday, July 28, 2015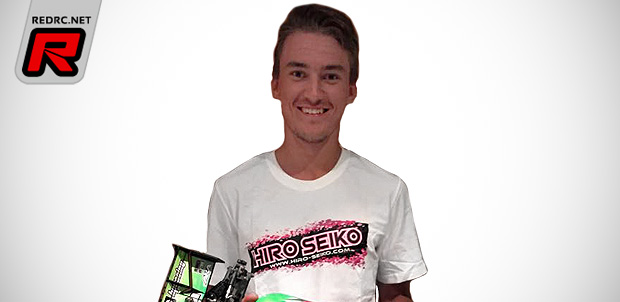 Hiro Seiko have announced the signing of Swedish frontrunner and former European Champion David Ronnefalk to their team. David will be using the company's line of car and radio accessories and he has the following to say:
I am now officially using Hiro Seiko products and accessories for my car. Screws, nuts, some option parts for the transmitter and other accessories to name a few. The quality have so far been very good and I'm really greatful to be representing Hiro Seiko from now on.
Source: Hiro Seiko [hiro-seiko.com]
Tuesday, July 28, 2015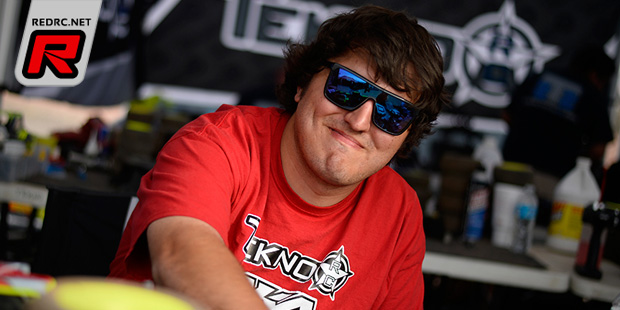 O.S. have announced Joe Bornhorst as their latest addition to their team. Joe first started racing RC vehicles in 2011 and within two years, he was entering – and winning – major national 1/8th scale off-road races. Before becoming R/C's fastest-rising star, Joe was an aspiring young racer on the motocross circuit. Now, he's putting his years of experience racing full-size dirt bikes to use on the nation's toughest R/C tracks. This is what Joe has to say about the deal:
Growing up racing dirt bikes, I always wanted to be a professional and get to travel every weekend to the races. I am doing everything in my power to make that dream happen with R/C cars.
Source: O.S. Engines [osengines.com]
Monday, July 27, 2015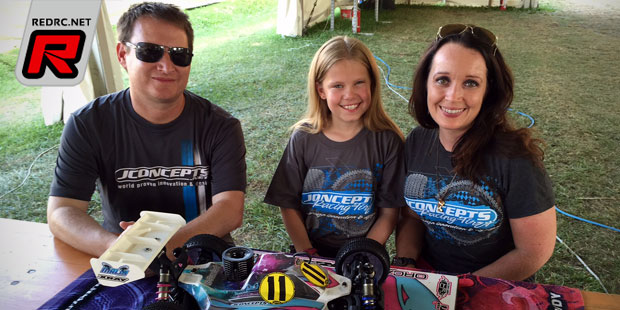 JConcepts has announced that Malin Karlsen has joined their world-wide race team. Malin, a Norway native who just celebrated her 10th birthday, specializes in 1/10th and 1/8th off-road but really enjoys the fast paced circuits of astro-Turf and carpet. The recent winner of the 2015 Swedish 1/10 4WD National Series has already received high praise and accolades in Sweden where she routinely takes the top step on the podium in her favorite racing class. While attending the 1/8th European Championships in Sacile, Italy, Malin received an award from EFRA acknowledging achievement. JConcepts looks forward to working with Malin and father/mechanic Bent toward future racing goals while representing a host of proud sponsors. Malin and Bent state:
We are extremely happy to be given this opportunity to represent the JConcepts world-wide race team. We are confident that the support provided from such an accomplished manufacturer as JConcepts will be invaluable in Malin reaching her goals. We look forward to be working with the JConcepts racing team and would like to thank Jason and Allison for this opportunity.
Source: JConcepts [jconcepts.net]
Wednesday, July 22, 2015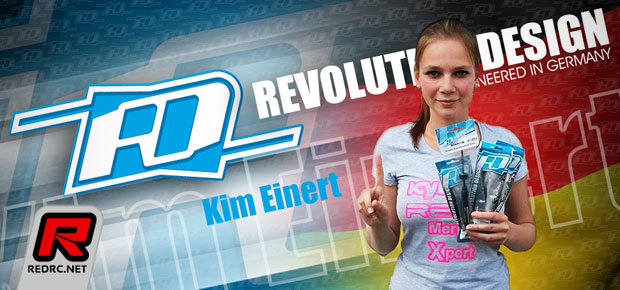 Revolution Design Racing Products have announced the signing of Germany's Kim Einert to their factory team. The 18-years old girl is a steady performer both nationally and internationally and she will be attending various 1/8th Nitro Buggy, 1/8th E-Buggy and 1/10th Buggy races this year using RDRP tools and accessories to prepare her rides.
Source: RDRP [revolution-rc.com]
Wednesday, July 22, 2015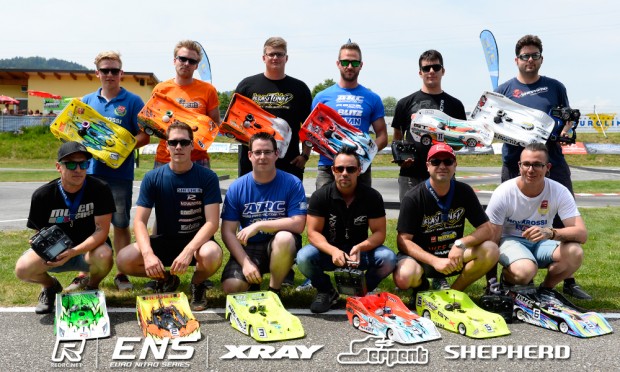 The Euro Nitro Series travels to Ettlingen in Germany this weekend (17-19 July) with Round 3 of the onroad nitro championship attracting an impressive 160 plus entries. The first time the ENS has visited the recently resurfaced track, it is Round 2 first time winners Simon Kurzbuch and Teemu Leino who head the high quality field. With no one yet marking their dominance on the second season of the high profile championship the opening rounds producing different Top Qualifiers and winners in both 1:8 and 1:10, this weekend is set to be no different as drivers and teams aim for the top step of the podium on Sunday evening.
Continue reading this announcement here
Thursday, July 16, 2015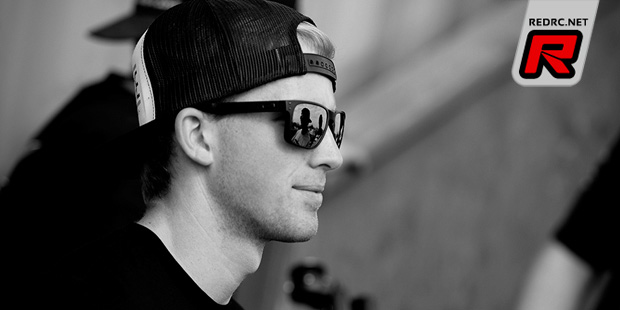 Team Associated have announced the release of Carson Wernimont. Newly signed by Team Associated for the 2015 season, Wernimont immediately put in consistent A-Main performances in both electric and nitro off-road while racing his new Team Associated vehicles. As the 2015 racing season unfolded, it became obvious that the relationship was not in alignment with the original goals, and a decision was made to terminate Carson's contract instead of fostering an unhealthy relationship through the agreed upon contract term. Everyone at Team Associated wishes Carson the best of luck in his future endeavours.
Click here to read Carson's statement
Tuesday, July 14, 2015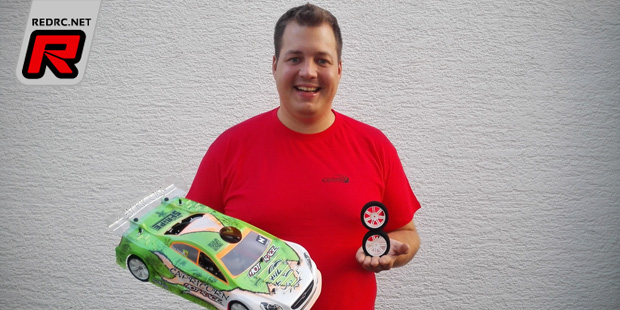 Reigning 1/10th IC Euro-B champion, Euro-A finalist and multiple ENS finalist Thilo Tödtmann has signed to race with Hot Race Tyres for future campaigns. This is what Thilo has to say about the deal:
With ambitious plans ahead I like to thank Nicola from Hot Race Tyres for the opportunity to use his great products. Being sure of having a competitive, top-notch and reliable tire feels great cause it's the tire witch connects you to racetrack.
Source: Hot Race Tyres [hotracetyres.com]
Sunday, July 12, 2015