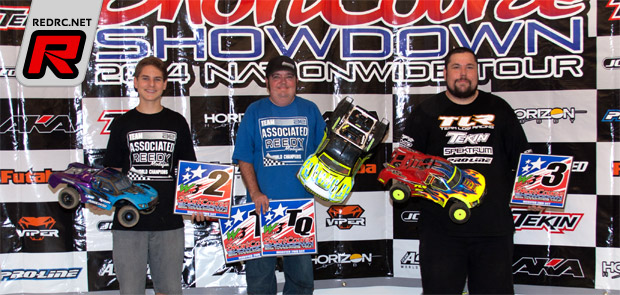 Round 5 of the Short Course Showdown Nation Wide Tour brought us to Phoenix Arizona to Warehouse 3. Warehouse 3 is absolutely beautiful facility. Located in a very new building in a multi-business strip mall, it has the perfect location to have a track and full RC Hobby shop. The schedule for the weekend consisted of practice on Friday, 3 Quals on Saturday, 1 Qual on Sunday and 7 minute finals for all classes with bump ups. Some of the areas fastest drivers were in attendance from both Team Associated as well as Team Losi Racing. Team Associated had Brian Kinwald one of the greatest Champions our industry has ever had join us as well as their up and coming young guns, Spencer Rivkin and Tommy Hinz. From Team Losi Racing we had Chris Wheeler, Chuck Hicks and Rocco Epler. The track went live at 10am sharp with the unique heads up qualifying style that is very popular in the Showdown and we had some great races. Qualifying went well both Saturday and Sunday and set the stage for some very thrilling finals. But before the finals could begin, we had our racer raffle to thank all our racers for joining us. Our great sponsors support the showdown so very well and give so much back to the racers, all the participants received some wonderful door prizes to help make the experience at the Showdown special.
Continue reading the report here
Wednesday, August 13, 2014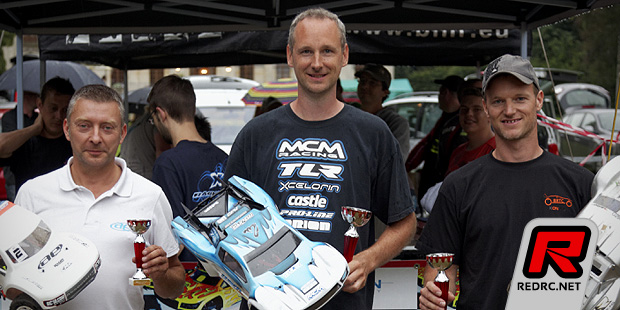 The 5th round of the Belgian SCT Cup was organised by the the Buggy Racing Tournai Club and run during an RC show in Enghien. A purpose-built grass track was laid out in the middle of a park, in front of a castle. The nice surroundings and a track layout appreciated by the racers made the show for more than 4000 visitors with the club being rewarded by the highest attendance ever in the cup's Pro2 class.
Click here to continue reading the report
Wednesday, August 6, 2014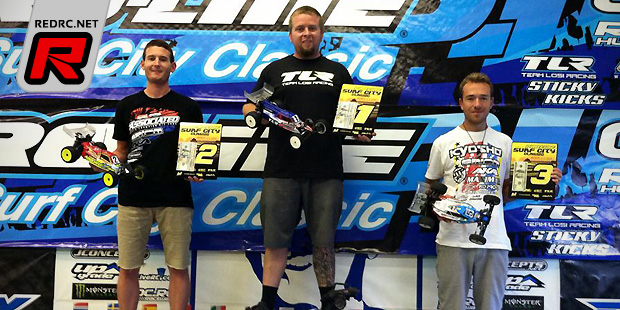 The 2014 Surf City Classic took place this past weekend at OC R/C Raceway in Huntington Beach, California. The turnout was great with the pits completely full right from the start of the first practice on. Big names in attendance included current World Champions Jared Tebo  Steven Hartson, along with Ryan Cavalieri, Ryan Maifield, Dustin Evans, Cody Turner, Tanner Denney, Spencer Rivkin, Brent Thielke, and Frank Root.
Click here to continue reading the report
Monday, August 4, 2014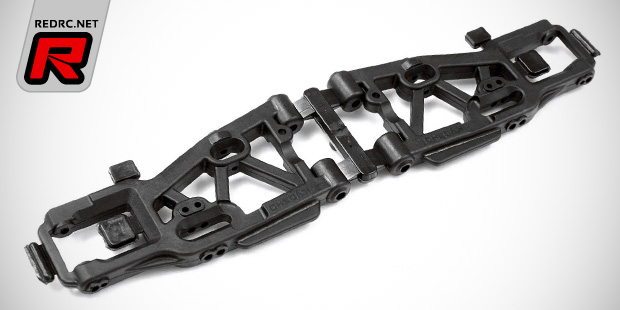 Yesterday we brought you preview images of forthcoming option parts for Kyosho's MP9 line of buggies and today Kyosho America have more definite information available. First up are new hard front suspension arms to compliment the hard rear arms that are optional on the MP9. The arms feature a stronger material that is especially useful when running in hotter temperatures or climates. These conditions tend to make standard molded parts a little flexible, and these arms are specifically designed to avoid too much flex in high heat. They are not recommended for running in temperatures below 20°C or 70°F.
Click here to continue reading
Saturday, August 2, 2014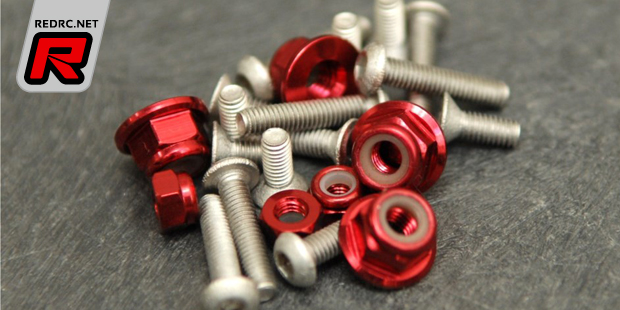 Following the weight reduction kits for Team Associated B5 and TLR 22 vehicles, ST Racing Concepts now also have nuts & bolts kits for several Kyosho 1/10th scale off-road buggies and trucks available. The kits include titanium screws that are coming in at about half the weight of their steel counter parts while the supplied aluminium lock-nuts are less than half the weight of the steel ones, virtually cutting the weight of the vehicle's hardware in half. The hardware kits are available for the RB6, RT6, SC6, SC-R and ZX-6 with the 2WD packs including screws for both mod and rear motor configuration.
Source: STRC [teamstrc.com]
Thursday, July 31, 2014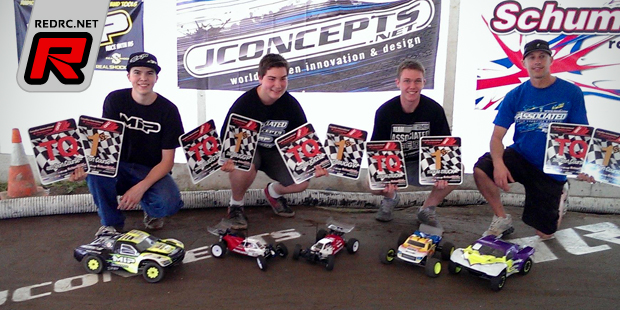 MIP sponsored drivers have swept the recent Canadian Offroad Championships. In 2WD Modified Buggy Damian Lamy took the TQ and win as he did in the 4WD Modified Buggy. In 4WD SC Matt Olsen first grabbed the TQ and he then also went on to take the win the class as did TQ John Walentia in 2WD SC.
Source: MIP [miponline.com]
Wednesday, July 30, 2014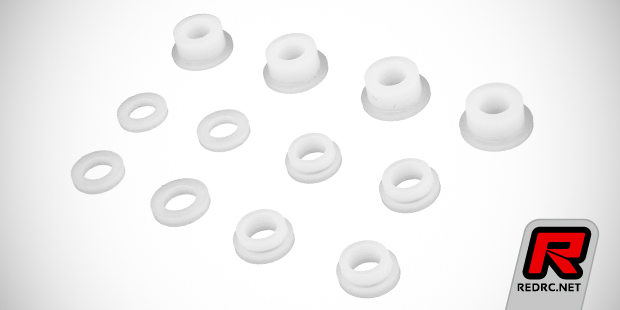 Tekno introduce a CNC-machined shock cartridge set for the dampers of their 1/8th and 1/10th vehicles such as the EB48 and NB48 buggy and the SCT410 short course truck. They are a direct replacement for the stock guides on all Tekno RC vehicles and will reduce drag on the shock shaft and improve suspension efficiency in all conditions, resulting in improved handling.  They are also more durable than the stock parts and one package will cover a full set of four shocks.
Source: Tekno [teknorc.com]
Tuesday, July 29, 2014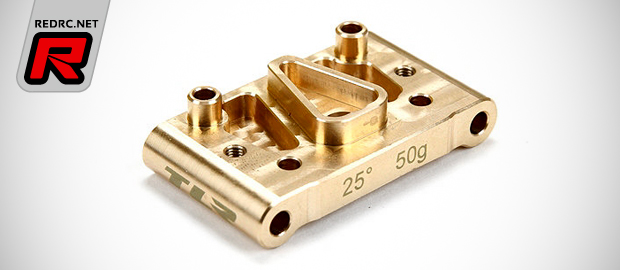 Team Losi Racing introduce this 25 degree front pivot block for the 22 2.0 buggy. Machined from heavy brass the block weighs 50g and it is ideal for those who wish to run a heavier front end on their vehicle. Coming in 25 degree castor configuration using the block will give slightly more corner entry steering compared to using a 30 degree block. It is understood that the front pivot block fits all 22 2.0 kits including the recently announced 22SCT 2.0.
Source: TLR [tlracing.com]
Thursday, July 24, 2014