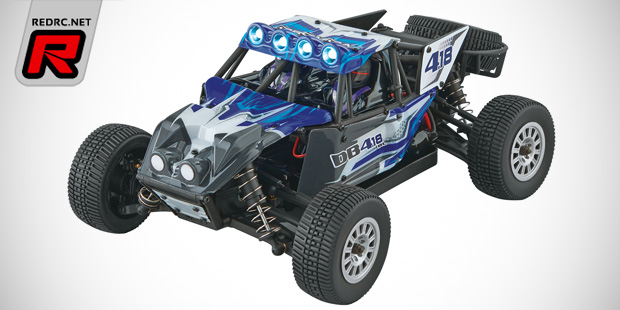 Dromida have unveiled a new line of 1/18th scale vehicles with hobby-quality features and including powerful brushless power systems. Each vehicle comes fully assembled and complete, with nothing left to buy; even AA-size batteries are included for the transmitter. Driving these Dromida models is easy, even for beginners. The 2.4GHz radio system offers secure, interference-free control, and four-wheel drive aids in handling and traction. Waterproof electronics keep you going through hostile conditions. There are five models to choose from including a desert buggy, desert truck, short course truck, monster truck and a speed buggy.
Click here to view the other new cars
Thursday, April 30, 2015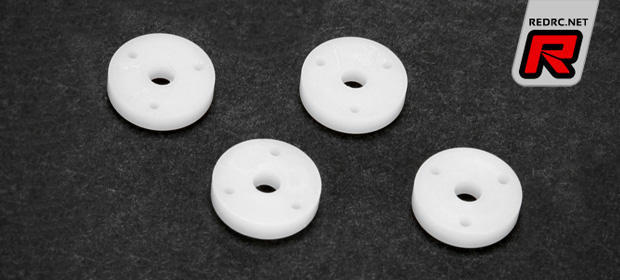 Team Losi Racing introduce two new 3-hole piston sets for 22-series vehicles. The 12mm pistons are offered in packs of four, and with the hole diameters of 1.3mm and 1.4mm. The TLR race team has had great success running the prototypes of these pistons on their 22 2.0 and 22-4 buggies and have dabbled with them on their 22T 2.0 and 22SCT 2.0's also. Several key setups benefit from the reduced pack and quicker movement of the 3-hole pistons, especially on tracks that are a little bumpier.
Source: TLR [tlracing.com]
Friday, April 24, 2015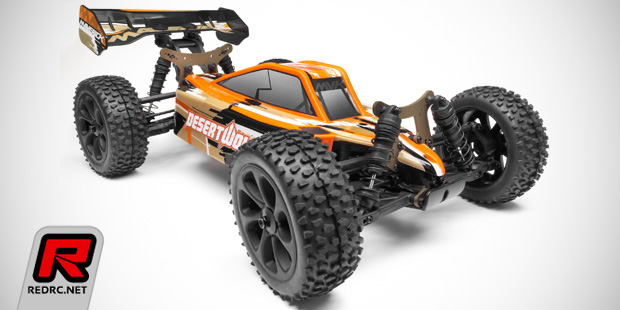 HPI Racing introduce the all-new Maverick Wolf range of ready-to-run vehicles. Coming as DesertWolf 1/8th scale E-buggy and 4WD short course truck, both are fitted with powerful electronics such as a 4000Kv brushless motors and waterproof 3S-capable speed controllers that combine to give and amazing acceleration and top speed. The cars build on ultra-strong aluminium and composite chassis, they feature all-metal front, centre and rear differentials, front universal driveshafts, and heavy-duty chassis braces. The chassis are equipped with water-resistant receiver boxes and the suspension utilises fixed camber links and long-stroke oil-filled shock absorbers. Included in the packages are also waterproof metal gear steering servos and 2.4GHz radio systems. Also the DesertWolf buggy comes with a unique bodyshell that allows to run it as cab forward or a more standard looking variant by simply flipping it around.
Click here to view the features and more photos
Friday, April 24, 2015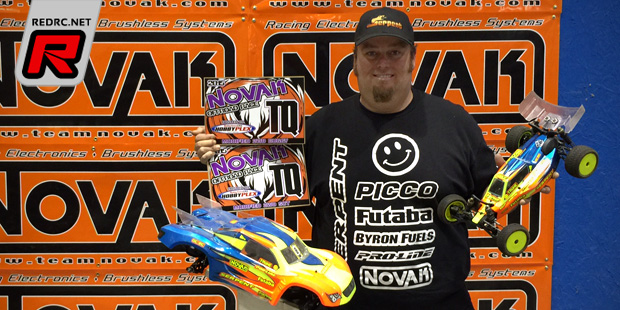 Last weekend's Novak Race at the Plex was held at the Hobbyplex facility in Omaha, Nebraska. The annual event brings the Midwest's best drivers together for a fun weekend and this year was no exception. In the 2WD Modified Buggy and Modified Short Course classes it was Serpent's Mike Truhe who dominated the proceedings by taking the TQ's and wins with his Novak-powered rides.
Source: Serpent [serpent.com]
Wednesday, April 22, 2015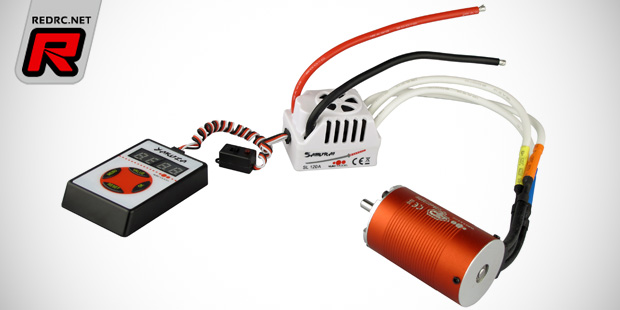 New from CN Development & Media comes the Yuki Model Samurai SCT brushless motor and speed controller combo for 1/10th short course trucks. Including the 4S LiPo-compatible SL 120A speed controller and a sensorless 3900kv brushless motor the package is ideal for 2WD and 4WD trucks alike. The splashwater-protected controller features a 6V/3A BEC system and it comes pre-wired with gold-plated 4mm bullet-type connectors. Also included is a programming box for the controller.
Click here to view the specifications
Tuesday, April 21, 2015
The 2015 Novak Race at the Plex was held at the famous HobbyPlex facility in Omaha, Nebraska. Cole Henriksen and Zach Edenburn both had great weekends dominating the Stock classes. Stock 2WD Buggy was the largest class of the event stretching all the way to a G-main. TQ would go to Cole but he would have to settle for 2nd place behind Zack. Stock Truck was much of the same with the TQ and win going to Cole, Zach would finish up in 2nd. The Zach and Cole show would continue in Stock SCT with Zach taking TQ, but this time Cole would steal the show taking the overall win.
Click here to view a photo of Cole
Tuesday, April 21, 2015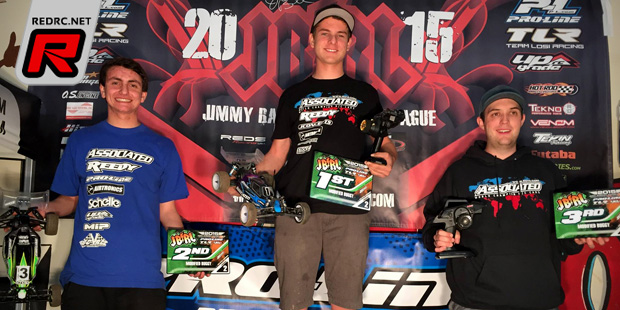 Round 2 of the 2015 JBRL Electric Series was held at Coyote Hobbies in Victorville, CA this past weekend. The premier class of 2WD Modified saw a Team Associated podium lockout with Spencer Rivkin coming in 1st followed by Jake Mayo in 2nd and Kody Numedahl in 3rd.
Click here to continue reading
Tuesday, April 21, 2015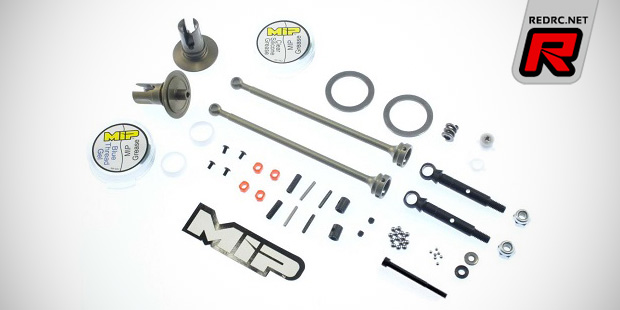 The latest vehicle to receive MIP's Pucks drive system treatment is the TLR 22SCT 2.0 short course truck. Designed especially for 17.5T stock class racing the set greatly reduces the drivetrain's rotating masses by utilising aluminium C-CVD driveshafts, aluminium differential outdrives and the drivepin-replacing Pucks cushions that take the place of the inferior steel pins. This combination greatly increases the longevity of the drivetrain and most importantly decreases the drivetrain's overall rotating mass by a whopping 50 percent. The decrease in weight directly results in quicker acceleration, deceleration, and lower motor temperatures. Beside the driveshafts the set also includes a full MIP ball differential, minus the diff gear, as well as wheel axles and small parts.
Source: MIP [miponline.com]
Monday, April 20, 2015