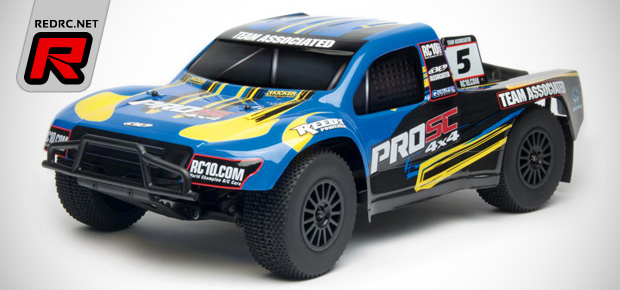 The latest addition to Team Associated's Qualifier Series of sport-level vehicles is the ProSC 4×4 Ready-to-Run truck. Featuring all-wheel drive, a sturdy aluminium centre driveshaft, an adjustable slipper clutch, sealed gear differentials and 16mm fluid-filled coil-over shocks the truck is ready to tackle any terrain. Included with the factory-assembled ProSC also comes a 3S LiPo-compatible brushless driveset with a 550-size 4-pole motor and a splash-proof brushless speed controller. The package is rounded out by grippy short course tyres and your choice of a blue-black or white-blue truck body.
Click here to view the features and more photos
Wednesday, November 26, 2014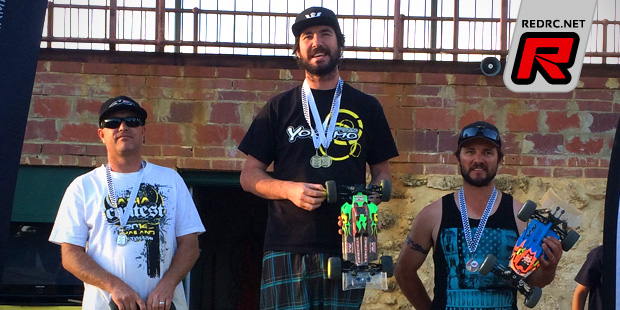 The Western Australia EP Off-Road Interclub Series recently kicked off at MORBC in Whiteman Park with 84 entries across six classes with 20 4WD Modified and 18 EP8 entries to bolster the racing and excitement. The MORBC club put on an incredible event, turning it up with a fresh and exciting layout designed with 1/10th cars in mind. With a little help from the weather to put on a fantastic day, the scene was set for some great racing with WA's best and fastest drivers all turning out including back-to-back 4WD Modified Australian champion Josh Pain, 2014 4WD SCT Australian champion Kyle Francis and 2014 2WD Modified runner-up and 4WD Modified number three driver Craig Laughton.
Click here to continue reading
Monday, November 24, 2014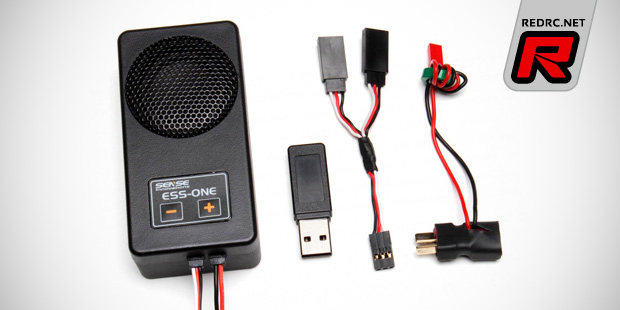 Team Associated help you to take your scale realism experience to the next level with the ESS-One Engine Sound System and XP light arrays. The ESS-One Engine Sound System allows to choose from multiple throaty race engine sounds, shifting, brakes, and turbo blowoff valves. The programmable ESS-One delivers these sounds in one simple, small box for a clean and easy installation and it is usable for short course trucks, drift or rally cars.
Click here to continue reading
Saturday, November 22, 2014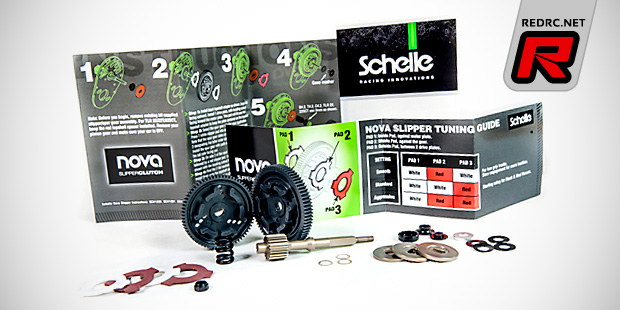 Schelle Racing Innovations' Nova 3-pad slipper clutch is now also available for Kyosho's RB6 2WD buggy. All parts needed are included in this conversion to race stock or modified buggy with a 69 or 76 tooth Nova spur. Also included is the required Nova aluminium topshaft which will adapt the Kyosho gearbox to a Nova slipper clutch and 5.5mm hex adjustment nut. The Kyosho conversion also includes both types of slipper pads with a tuning guide to help racers learn how to tune the clutch for different conditions from slick to astro turf. The conversion also fits the RT6, SC6 and Ultima SC with the aluminium top shaft also being available separately.
Source: Schelle Racing Innovations [schelleracing.com]
Saturday, November 22, 2014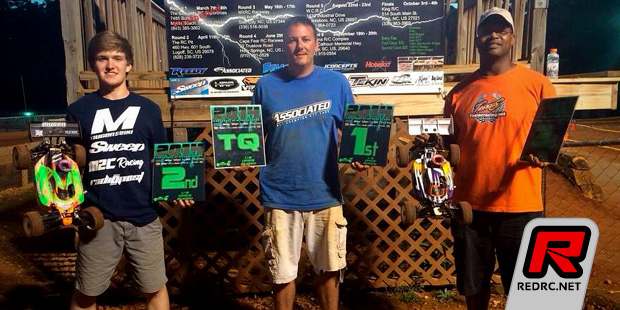 The 2014 East Coast Offroad Series tools place over six races and travels the corners of North and South Carolina while offering nitro and electric classes in both 1/10th and 1/8th scales. Andrew Poole swept the 2WD Buggy, 2WD SC and 1/8th E-Buggy classes to take a triple in this year's series. Teammate Brandon Melton was also able to attend select events and put his Team Associated car in the victory lane, but missing out on a few events dissolved any chances of an overall championship. Chris Pace was able to take the runner-up spot, despite a misfortune with a transponder not counting a few laps. Unfortunately for Pace, the series director chose to award him with a ninth place finish rather than third, taking away points that would have given him the overall championship.
Source: Team Associated [teamassociated.com]
Thursday, November 20, 2014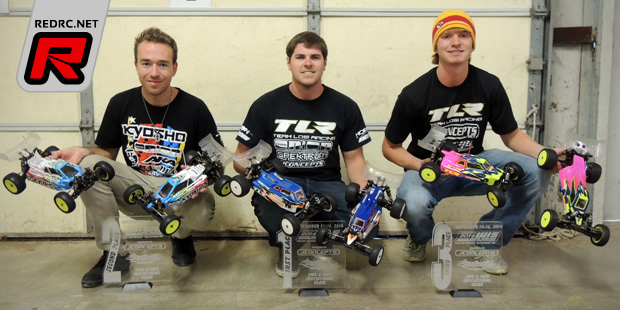 Fastlane Raceway in Blue Springs Missouri held the 4th Annual JConcepts Invitational and Winter Indoor Shootout. This year's event had one of the best classes of the Invitational, the Reedy format of 5 main events of 2WD on Saturday and 5 main events of 4WD on Sunday with a control tire being JConcepts Dirt Webs in Green compound. The open classes being ran in the standard format of 4 rounds of qualifying using qual points. Friday's practice had all of the drivers getting laps in on the fun flowing circuit built just for this event. With 2 bowl turns, and a lot of elevation changes, this year's track was fun to get around in both Stock and Modified.
Click here to continue reading the report
Thursday, November 20, 2014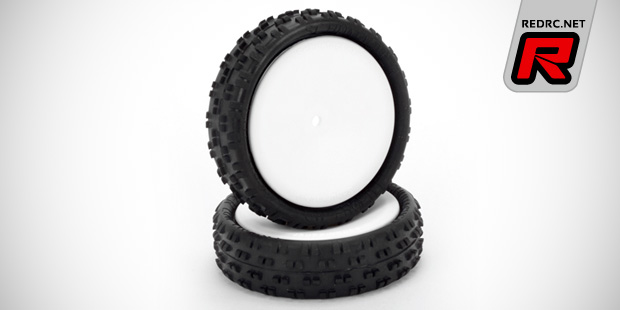 Schumacher now have the pre-mounted low-profile Cut Stagger 2WD front tyre and the Spiral SC silver compound tyre available. Starting with the pre-mounted 1/10th buggy tyre, the control tyre of the EOS 2014/15 season comes in the carpet-specific yellow compound glued to a slim 12mm hex front wheel. The pre-mounted version does away with the hassle to glue the tyres on your own and it fits on a wide range of today's 2WD buggies with 12mm wheel hex adapters. Also new is the Spiral SC 1/10th short course tyre in the super soft silver compound. The softest of Schumacher's rubbers is ideal for the use on wet astroturf or dirt.
Click here to view the SC tyre
Wednesday, November 19, 2014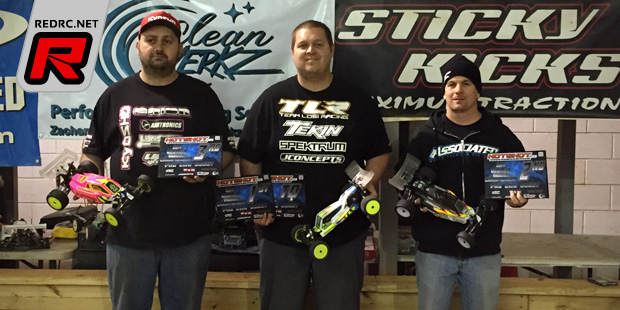 HotShots R/C Raceway played host to roughly 140 entries at the first annual Georgia Indoor Championships. The race schedule was Friday open practice with Saturday having 3 rounds of IFMAR qualifying and extended single mains with bump-ups. Carl Knight and the HotShots crew did a fantastic job providing the racers with a great layout and super consistent surface.
Click here to continue reading
Tuesday, November 18, 2014