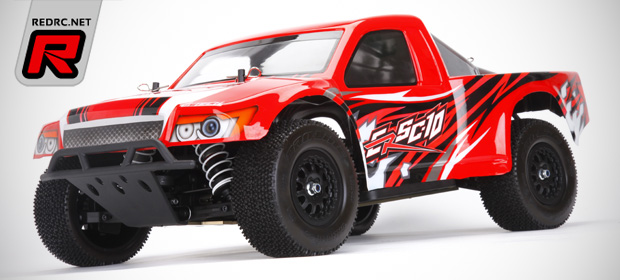 Intech have released a first teaser image of their forthcoming ERSC-10 1/10th scale 4WD short course truck. No further information are available yet but it is understood that the truck is based off of the BR-6E 1/8th 4WD buggy and it will hit stores in January 2015. We bring you more information as soon as they become available.
Source: Intech [intechracing.com]
Wednesday, December 17, 2014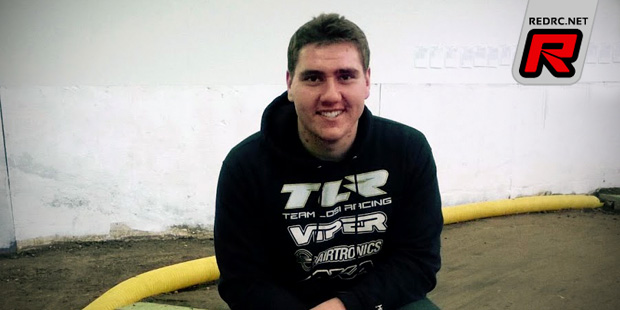 The 3rd round of the Winter Racing League was held at Sparks Park and it was TLR's JP Richards who was able to take the TQ in both 2WD and 4WD Buggy and he would start 2nd in Pro2. In the mains JP was able to turn his TQs into victories along with Pro2 making it a perfect weekend and extending his points lead.
Source: TLR [tlracing.com]
Tuesday, December 16, 2014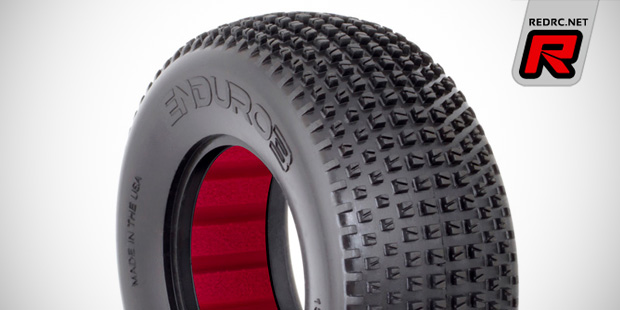 AKA introduce the updated Enduro 3 and Cityblock 3 1/10th short course tyres. Starting with the Enduro 3, the all-round tyre sports the same tread as the previous versions but an updated carcass as used on the 2014 ROAR National Championship winning Typo for improved performance in any track condition. The tyre is available as pre-mounted pairs or tyres with inserts in soft, super soft, and new ultra soft compound.
Click here to continue reading
Thursday, December 11, 2014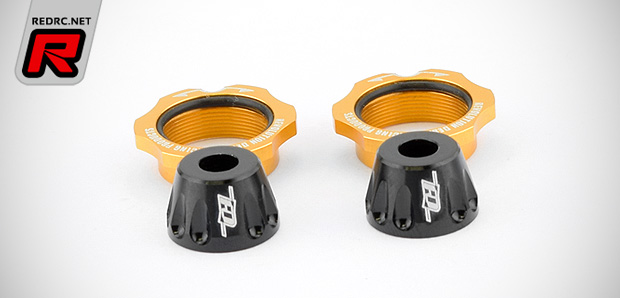 Revolution Design Racing Products introduce the Team Durango aluminium big bore shock cap and preload nut R2 set. The revised parts are of an updated design to allow for a more convenient ride height adjustment and to create improved looks. The aluminium preload nuts are now modelled after RDRP's popular Kyosho RB6 parts to make for ever better grip when adjusting the spring preload while the updated lower shock caps cover the machined recession that is not used when leaving the shock boots off. This makes for an overall sleeker look and easier cleaning. All parts are made from high quality 7075-T6 aluminium, the preload nuts are gold anodised while the shock caps are black of colour. Included with the set also come suitable rubber O-rings for the preload nuts.
Click here to view another photo
Wednesday, December 10, 2014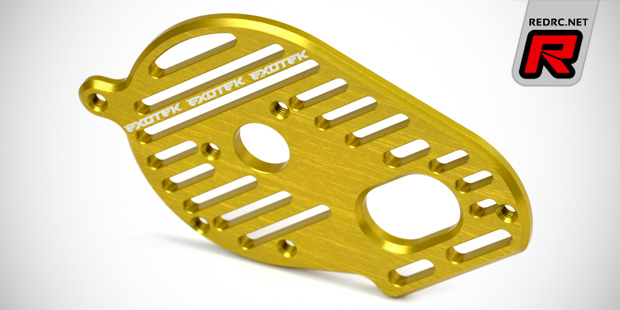 Exotek have two new aluminium option parts available for TLR's 22 line of vehicles. First up is the Flite motor plate, a fully CNC-machined part that is of a vented design to keep the motor running cooler and longer for that extra edge. Aggressive cut outs allows the heat that builds up inside the gear cover to vent out thus lowering overall motor temps greatly. The extra machining reduces the weight down to 14.5 grams, making it 6 grams lighter than stock, but the critical motor mounting areas are still intact to maintain solid motor mounting and gear mesh. The is intended for the use on indoor clay or carpet tracks, it comes laser etched, polished and anodised in gun metal or limited yellow colour.
Click here to continue reading
Wednesday, December 10, 2014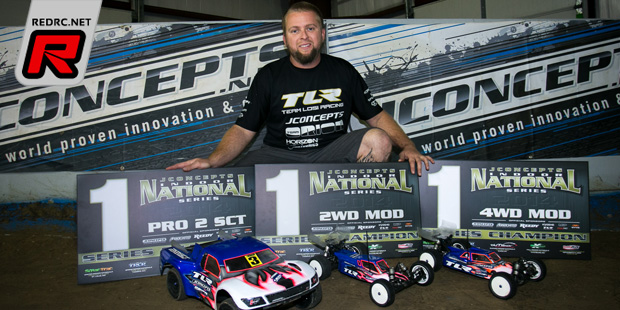 Sunday, December 8th, 2014 marked the final day of the JConcepts Indoor National Series with the tour making its' final stop in Omaha, Nebraska. The INS is a 5 race series that travels the nation throughout the year elevating the indoor off-road scene wherever it goes. This evening the series crowned its' 2014 overall champions in all the respective classes. The competition was one of the strongest seen to date attracting racers from coast to coast to meeting in the middle at the world famous Hobbyplex. Current INS Champion, TLR's/JConcepts Ryan Maifield, was there to defend his crown from other elite drivers like current 4WD World Champion and Team Associated/JConcepts driver, Steven Hartson. Other notable heavy hitters were Team Associated/JConcepts' Spencer Rivkin, Daimon Borkowicz, the Horne family, Cole Tollard, TLR/JConcepts Cody Hollis and Taylor Larsen, and Kyosho/Orion's Jared Tebo. The field was stacked.
Click here to continue reading
Wednesday, December 10, 2014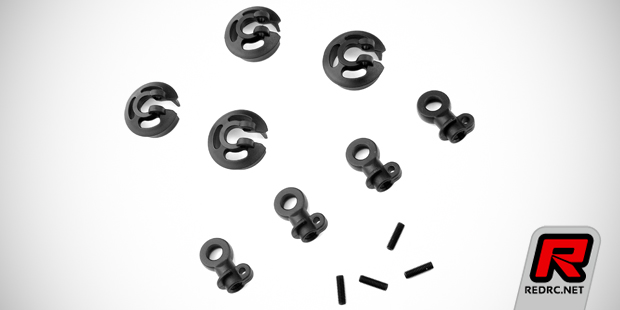 Tekno RC have new option parts for their line of 1/8th and 1/10th vehicles available. First up is the locking shock rod ends and spring perch set. The all-new design mates up with the company's new captured shock boots and it will ensure the suspension stays consistent throughout any race or run. The spring perches rest on a shelf around the rod end instead of directly on top of the rod end. The result is less interference from the shock boot and absolutely no sacrifice in up travel. Each spring perch and rod end is also secured by an M3x10mm set screw for added reliability. The rod ends and spring perches are compatible with Tekno's 1/8th off-road buggies and trucks as well as their 1/10th 4WD SC truck.
Click here to continue reading
Tuesday, December 9, 2014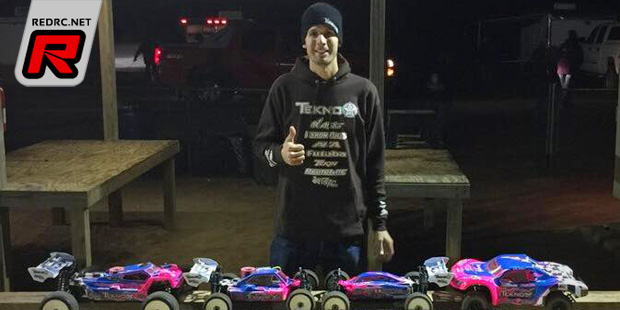 Last weekend's Fall Brawl in Myrtle Beach, SC saw Ryan Lutz taking the TQ in the 1/8th Nitro and Electric Buggy classes. He went on to win Nitro Truggy by over a lap, 1/8th Electric Buggy, and Pro4 SCT. A flame out in Nitro Buggy was the only thing stopping Ryan from a win in 1/8th Nitro Buggy.
Source: Tekno [teknorc.com]
Monday, December 8, 2014