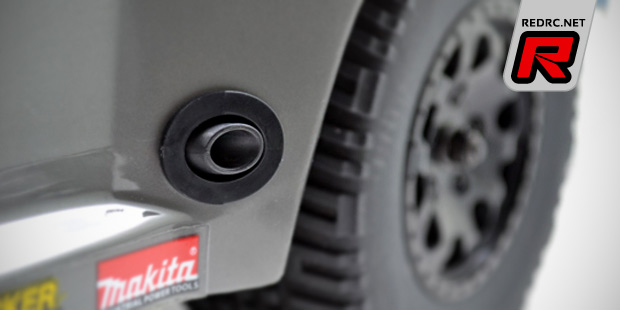 RPM soon have this cool looking fake side exhaust available. The through-the-body mock exhaust tips are a simple, ultra-lightweight scale accessory designed to look like a set of side exhaust pipes are cut through the body, exiting from some custom flanges that provide a detailed, 3D oval exhaust appearance. When used on 1/10th vehicles the exhaust resemble a 3″ pipe while the flange surrounding the pipe is a design that supports the pipe, yet provides a shoulder for the body mount to keep the pipe in place. Each exhaust kit comes with two complete exhaust tips and instructions for properly mounting the tips to the body.
Saturday, February 22, 2014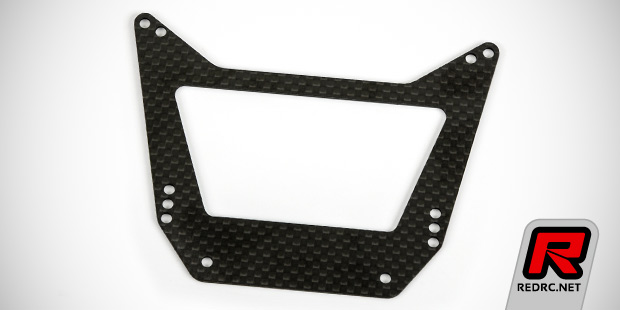 Pro-Line was busy adding more short course related option parts to their already impressive line-up by introducing new carbon fibre parts for their Pro-2 truck kit along two new tyres and pre-cut bodyshells. Starting with the parts for the Pro-2 short course truck, first up are front and rear shock tower braces cut from high-quality carbon fibre. The braces are ideal for high-bite track conditions as they reinforce the suspension assembly for a more consistent handling as it eliminates unwanted flex. Available as separate front and rear part the braces are direct bolt-ons. Also new is the a carbon fibre transponder mount that attached right on top of the servo mounts. While adding a certain amount of rigidity, it first and foremost acts as a sturdy base for your personal transponder. Like the shock tower braces the PT mount is a direct bolt-on.
Click here to continue reading
Saturday, February 22, 2014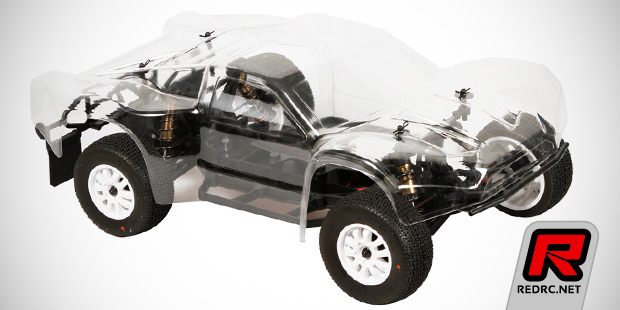 Seen for the first time at the recent Nuremberg International Toyfair in Germany, Serpent now officially announce the Spyder SCT-2 2WD short course truck. Based off the Spyder SRX-2 buggy the truck features a long wheelbase composite chassis, redesigned shock towers, long-stoke big bore shock absorbers, aluminium suspension mounts and it will come as a rear motor truck. Specially designed nerf bars with lexan inserts help to keep as much air out of the bodyshell for improved jumping abilities and a reduced "parachute" effect. The truck is set for an April release with a ready-to-run version coming soon after.
Click here to view more photos
Thursday, February 13, 2014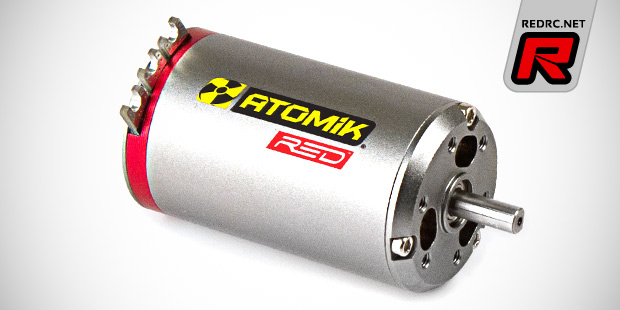 Atomik introduce the new Red 550 sensored brushless motor and 120A sensored speed controller. Starting with the motor, the power unit is especially designed for the use with 1/10th 4WD short course trucks, it is available as 4.5T and 7.5T variant and compatible with Traxxas' VXL-3s speed controller, making it a good update for brushless TRX models. As for the controller, the 120A rated unit comes pre-wired with 12AWG wire and EC3 connector, it includes a 200mm sensor wire and works both with sensored and sensorless motors. The motors and controller are available separately or as combo including the 4.5T or 7.5T motor.
Click here to view the controller
Wednesday, February 12, 2014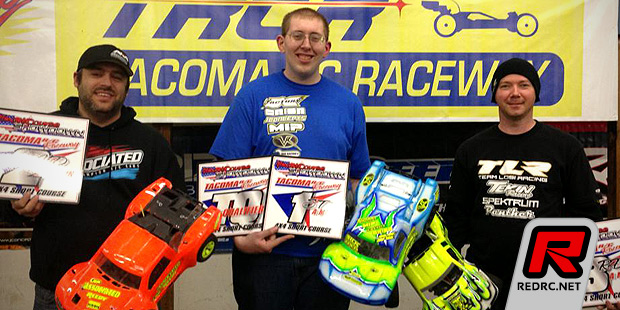 The 2014 Shortcourse Showdown Nationwide Tour kicked off in Tacoma, Washington last weekend, hosted by Tacoma RC Raceway, owned by long time racer Scott Brown. Saturday started early with open practice at 7am. After a quick drivers meeting, Scotty Ernst got things going with the first qualifier on the track at 10am. The 2014 season has a few added classes including 2WD and 4WDBuggy, along with Stadium Truck. After 3 rounds of qualifying Micheal Schoetler TQ'ed in Mod 2WD and 4WD Buggy, Chris Gould lead in 4WD SCT and Dave Duncan was on top in stock 2WD Buggy and Short Course Buggy.
Click here to continue reading
Tuesday, February 11, 2014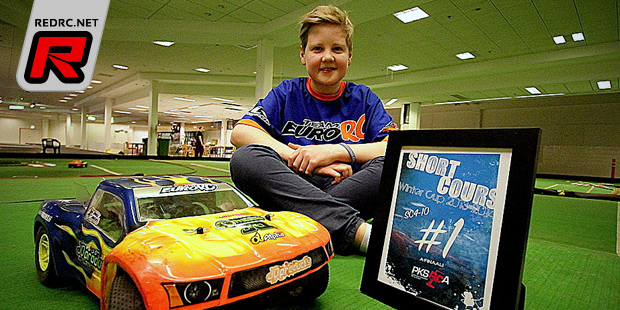 The SC Winter Cup is the most competitive SC race series in Finland, fought out in a total of 6 races all over Finland. The classes run are 2WD and 4WD SC. Last weekend the series travelled to Helsinki where one of Europe's biggest RC centres is located. 3700 square meters of racing space host four permanent tracks. PKSRCA is also the biggest club in Finland with over 300 members. The race schedule sees two rounds of practice and three rounds of qualifying of which two count while the finals are run in a 2-out-of-4 format. This has let the racing class to grow rapidly as it offers plenty of track time. The 4WD class had a very exciting qualification to offer with Max Mört and Max Söderlund both having first and second place finishes and in the end Max Mört took the TQ by just 0.5 seconds. The grid was completed with Tom Thusberg and Lauri Ruotsalainen for the 4 first spots.
Click here to continue reading the report
Tuesday, February 4, 2014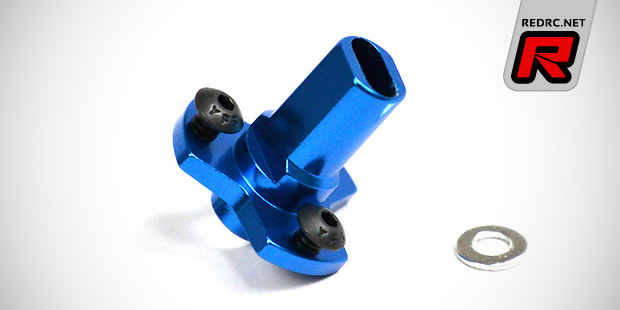 Exotek Racing now have this direct spur gear hub for Team Associated 2WD vehicles available. The slipper assembly eliminator spur gear mounting hub fits all B4, T4 and SC10 with the stock layshaft and is great for stock class and oval racing. The machined aluminium part is lighter for increased acceleration and a cooler running motor and allows the mounting of any standard spur gear for increased gear ratio options. The part weights 3.8g and comes blue anodised.
Click here to view the part in place
Tuesday, January 21, 2014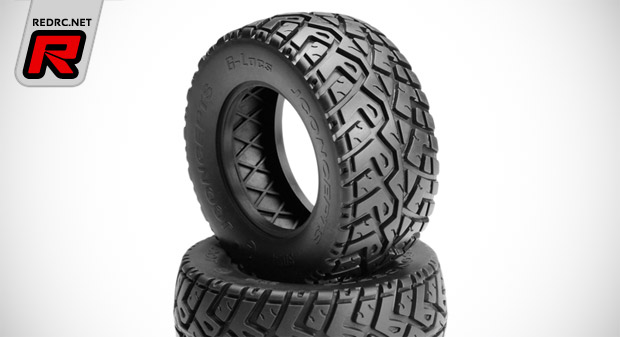 JConcepts' new G-Locs SCT tire is a super low-profile, aggressively treaded tire which is purpose built for those aggressive speed-runs and specifically for vehicles capable of high-voltage or high-horsepower fun. Deep G-Loc tread-depth and style provides the healthy footing for maximum durability and ground pounding asphalt traction while a thick, reinforced tire carcass, with internal overlapping X-braced ribbing provides unparalleled support, reducing unwanted tire expansion, for gained high-speed control. G-Locs, are manufactured using the exclusive ROAR National Championship winning yellow compound for the best gripping performance.  Supplied with profiled closed cell inserts.
Source: JConcepts [jconcepts.net]
Friday, January 17, 2014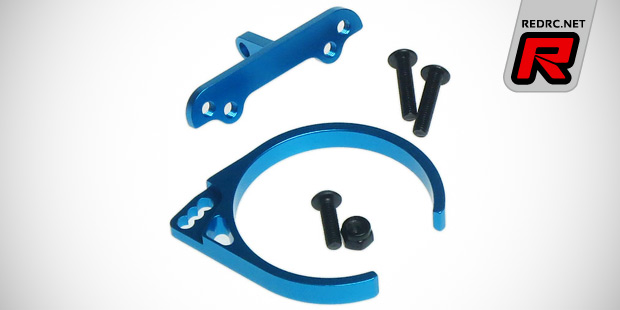 Yeah Racing have new heatsink fan mounts for 540-size electric motors available. Coming in blue, black and gun metal colour the mounts are CNC-machined from aluminium and offer mounting patterns for both 30mm and 40mm fan units. The design allows to adjust the distance from the motor as well as the angle of the fan making it ideal for touring cars, 4WD buggies and 4WD short course trucks.
Click here to view more photos
Saturday, December 28, 2013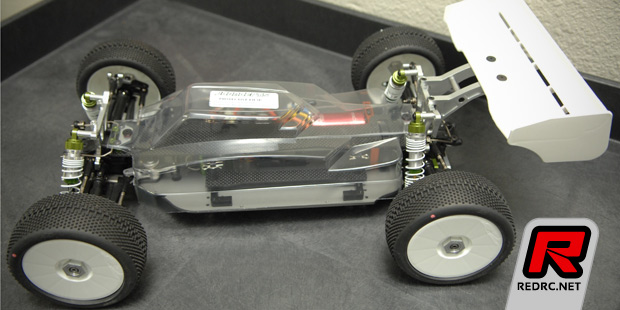 ST Racing Concepts introduce an E-buggy conversion kit for the Traxxas Slash 4×4 truck. The set includes parts to convert the Slash short course truck into a lightweight 1/8th buggy using the original 2S LiPo and 550-size motor setup. All components are CNC-machined of high-quality aluminium and the set works with the STRC Slash 4×4 LCG chassis kit, Traxxas stock regular CG Slash 4×4 chassis and Traxxas Slash 4×4 LCG chassis. Available in anodised blue, black, silver and limited edition red the conversion requires an 1/8th buggy body, tyres, wing and 17mm hex adapters as well as miscellaneous hardware for completion.
Click here to view more photos
Saturday, December 28, 2013