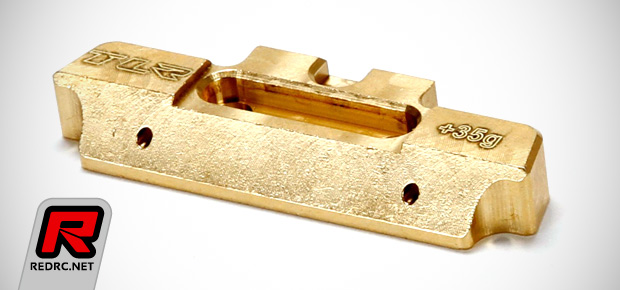 Available soon from Team Losi Racing is a +35g brass hinge pin brace for mid motor converted 22-series vehicles such as the 22 2.0, 22T and 22SCT. The parts is machined from heavy brass material to add weight in the motor area for improved traction on low to medium bite surfaces, without having to fear the pendulum effect weights placed behind the rear axle can show. Laser-etched writings make identification easy.
Source: TLR [tlracing.com]
Thursday, October 30, 2014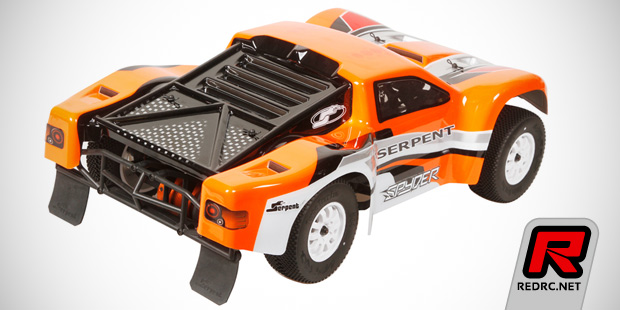 Following the full-blown race version Serpent now introduce a ready-to-run package based off of the competition variant. Using the same suspension geometry and composite tub chassis as the top-of-the-foodchain kit, the RTR comes with slightly simplified shock absorber units with plastic top caps, a gear differential unit and a solid slipper clutch with the kit being easily upgraded to a ball diff and slipper if conditions call for it. Also part of the RTR version is a 9T sensorless brushless motor with 45A speed controller, a 2.4GHz 10-model memory transmitter, pre-glued high-grip tyres and a pre-decorated bodyshell.
Click here to view the features and more photos
Wednesday, October 29, 2014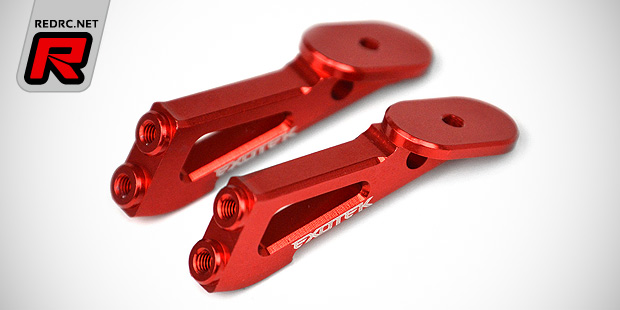 Exotek have new option parts for Kyosho's RB6 buggy available in the form of aluminium wing mounts for mid motor converted buggies as well as delrin big bore cartridge housings. Starting with the wing mounts, the parts made from 7075 aluminium are of a heavy duty design for extra durability while being light of weight at the same time. Threaded holes allow to mount the wing using low profile M3 screws, doing away with the need to use body clips. The mounts come red anodised to match with the remainder of Exotek's Kyosho option parts.
Click here to continue reading
Wednesday, October 29, 2014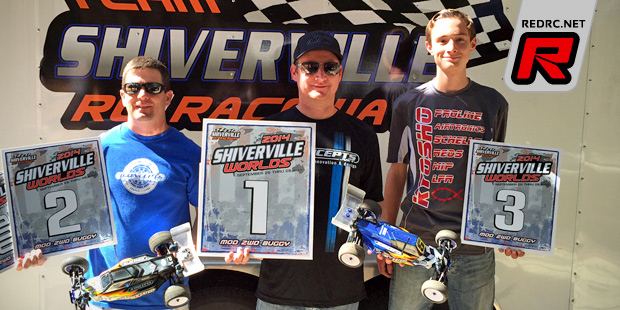 The 1st annual Shiverville Worlds was held at Shiverville Raceway in High Springs, FL. Brian Lewis, Landon Lewis along with the entire Shiverville family and crew prepped an amazingly smooth track surface for the 2-day race format. The flowing yet technical layout provided close and fair racing all weekend. In the 2WD Modified class Team Associated drivers Jason Ruona and Paul Wynn TQ'd all three rounds of qualifying and positioned themselves 1 and 2 on the starting grid for Sunday's double A-main events. In the 4WD and 4×4 SCT Modified classes John Bernard Jr was top of the class taking TQ in both classes to put his TLR 22-4 and Tekno SCT vehicles on pole position respectively.
Click here to continue reading
Thursday, October 23, 2014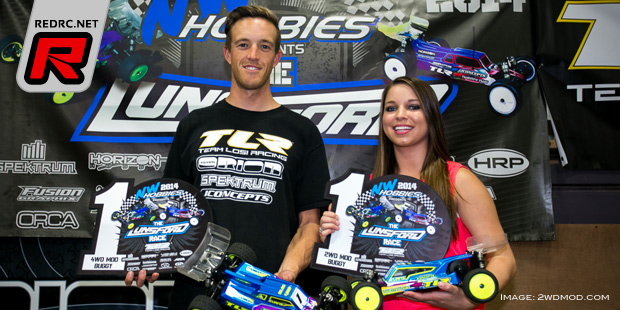 North West Hobbies hosted the 1st ever Lunsford Race in Albany, Oregon to celebrate one of the most influential individuals in the hobby today, Kelly "Mr. Titanium" Lunsford of Lunsford Racing. Like the metal, he's no ordinary personality and after a quick chat you'll come to realize what a stand up individual he is. Positive, light-hearted, and always willing to help, he's given more to this sport than ever asked of. Because this was the 1st ever Lunsford Race, a few special guests were invited to make this event even more spectacular. TLR/Orion drivers Ryan Maifield and Dustin Evans were scheduled to come, but because of sickness Maifield wasn't able to make it however the former nation champion Dustin Evans did.
Click here to continue reading the report
Thursday, October 23, 2014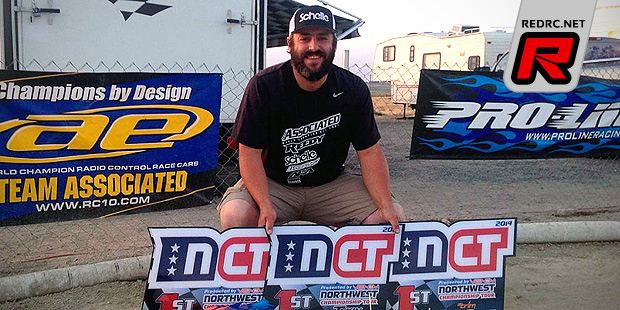 The Northwest Championship Tour is an outdoor series that runs throughout the Pacific Northwest, drawing top drivers from the region. The series spans six events, bringing turnouts beyond 300 entries. Typical of the Great Northwest, a wide array of weather was seen during the series. With the best four out of six races counting towards the final series points, Team Associated/Reedy driver Chris Bridgewater was able to take the series overall win in 2WD Modified Buggy, 2WD Modified Short Course, and 4WD Modified Buggy. Bridgewater was able to lock up the 2WD Modified Buggy and 2WD Short Course classes with perfect scores for the series, along with taking home 11 TQs and 11 wins among the three classes.
Source: Team Associated [teamassociated.com]
Thursday, October 23, 2014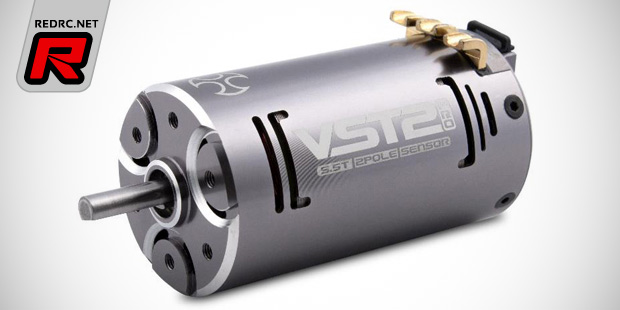 Team Orion introduce the VST2 Pro 550 4.0T brushless short course motor. The motor builds on a robust aluminium case with an improved ventilation system for best possible cooling. The new design also features a convenient dual sensor port system which allows the motor to be installed in the chassis in the best possible way. The empty port can be used to easily program the ESC through the motor. The 2-pole 5100kv motor also offers adjustable timing, heavy-duty solder tabs and it comes with a rotor installation tool to make convenient rebuilding possible.
Source: Team Orion [teamorion.com]
Wednesday, October 22, 2014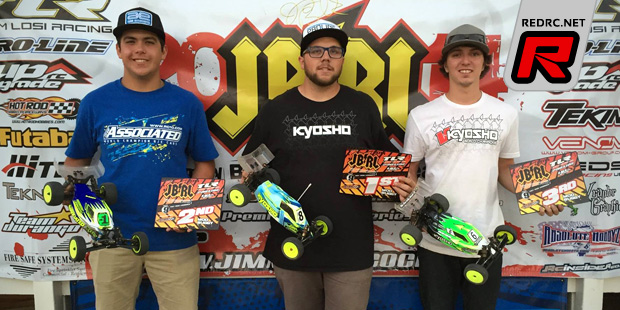 The 9th and final round of this year's Jimmy Babcock Racing League series was run at Hot Rod Hobbies in Saugus, CA this past weekend. Once again the race attracted a good turnout of racers including local talent and nationally experienced drivers. The 2WD Modified Buggy class had Kyosho's Cody Turner walking away with the win from Kevin Motter (Team Associated) and Zachary Rogers (Kyosho).
Click here to continue reading
Tuesday, October 21, 2014