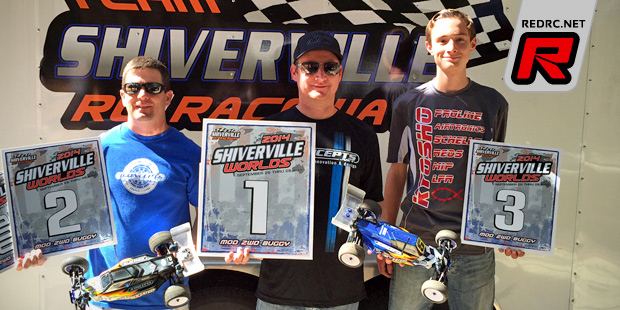 The 1st annual Shiverville Worlds was held at Shiverville Raceway in High Springs, FL. Brian Lewis, Landon Lewis along with the entire Shiverville family and crew prepped an amazingly smooth track surface for the 2-day race format. The flowing yet technical layout provided close and fair racing all weekend. In the 2WD Modified class Team Associated drivers Jason Ruona and Paul Wynn TQ'd all three rounds of qualifying and positioned themselves 1 and 2 on the starting grid for Sunday's double A-main events. In the 4WD and 4×4 SCT Modified classes John Bernard Jr was top of the class taking TQ in both classes to put his TLR 22-4 and Tekno SCT vehicles on pole position respectively.
Click here to continue reading
Thursday, October 23, 2014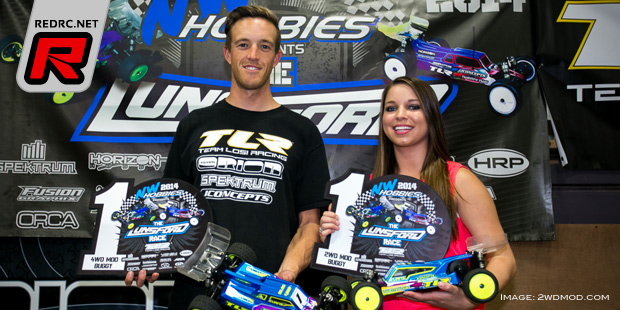 North West Hobbies hosted the 1st ever Lunsford Race in Albany, Oregon to celebrate one of the most influential individuals in the hobby today, Kelly "Mr. Titanium" Lunsford of Lunsford Racing. Like the metal, he's no ordinary personality and after a quick chat you'll come to realize what a stand up individual he is. Positive, light-hearted, and always willing to help, he's given more to this sport than ever asked of. Because this was the 1st ever Lunsford Race, a few special guests were invited to make this event even more spectacular. TLR/Orion drivers Ryan Maifield and Dustin Evans were scheduled to come, but because of sickness Maifield wasn't able to make it however the former nation champion Dustin Evans did.
Click here to continue reading the report
Thursday, October 23, 2014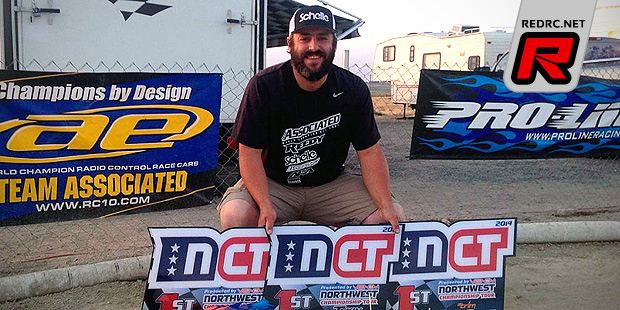 The Northwest Championship Tour is an outdoor series that runs throughout the Pacific Northwest, drawing top drivers from the region. The series spans six events, bringing turnouts beyond 300 entries. Typical of the Great Northwest, a wide array of weather was seen during the series. With the best four out of six races counting towards the final series points, Team Associated/Reedy driver Chris Bridgewater was able to take the series overall win in 2WD Modified Buggy, 2WD Modified Short Course, and 4WD Modified Buggy. Bridgewater was able to lock up the 2WD Modified Buggy and 2WD Short Course classes with perfect scores for the series, along with taking home 11 TQs and 11 wins among the three classes.
Source: Team Associated [teamassociated.com]
Thursday, October 23, 2014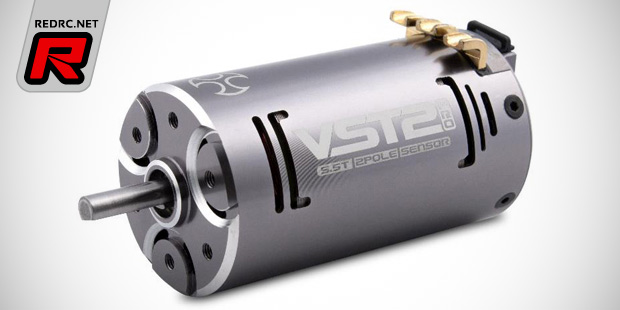 Team Orion introduce the VST2 Pro 550 4.0T brushless short course motor. The motor builds on a robust aluminium case with an improved ventilation system for best possible cooling. The new design also features a convenient dual sensor port system which allows the motor to be installed in the chassis in the best possible way. The empty port can be used to easily program the ESC through the motor. The 2-pole 5100kv motor also offers adjustable timing, heavy-duty solder tabs and it comes with a rotor installation tool to make convenient rebuilding possible.
Source: Team Orion [teamorion.com]
Wednesday, October 22, 2014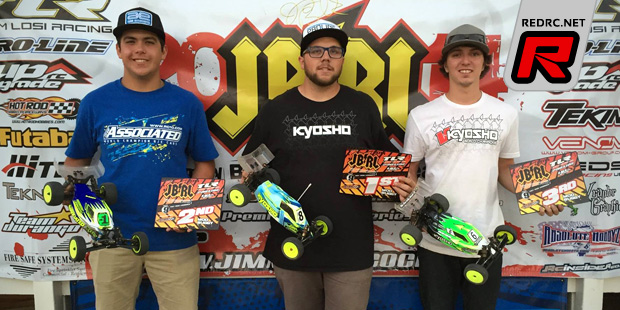 The 9th and final round of this year's Jimmy Babcock Racing League series was run at Hot Rod Hobbies in Saugus, CA this past weekend. Once again the race attracted a good turnout of racers including local talent and nationally experienced drivers. The 2WD Modified Buggy class had Kyosho's Cody Turner walking away with the win from Kevin Motter (Team Associated) and Zachary Rogers (Kyosho).
Click here to continue reading
Tuesday, October 21, 2014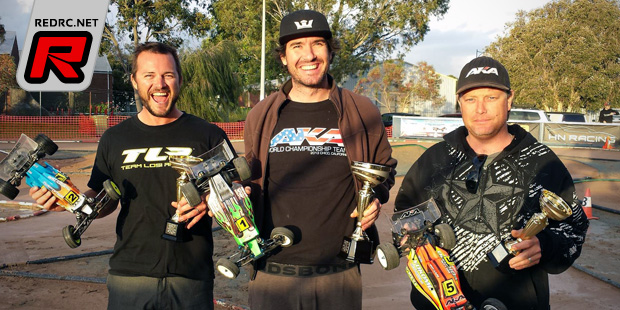 The 2014 AARCMCC WA EP10 Off-Road State Titles were held at West Coast Model RC in Bayswater, Western Australia. With a few interstate drivers travelling to the event including one international entrant, the stages were set for an exciting weekend after 2 days of practice. Saturday was set for the 2WD classes, qualifying was run over 4 rounds in the morning, with finals to be run in the afternoon. In 2WD Modified it was Josh Pain who took TQ honours over Craig Laughton and Darren Johnston. 2WD Stock saw Gabriel Mikhail take TQ over Kerren Nottle and Jarrod Smith.
Click here to continue reading
Wednesday, October 15, 2014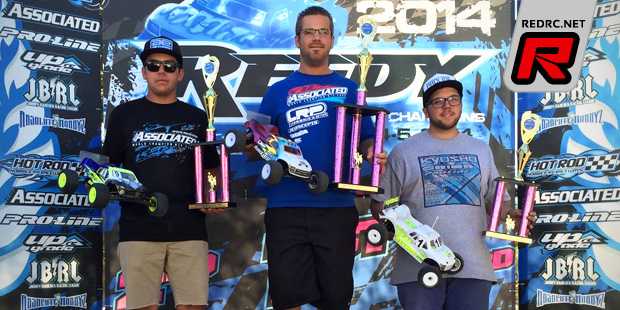 The 2014 Reedy Truck Race of Champions was hosted by Hot Rod Hobbies and Raceway located in Southern California with the truck-only event bringing out the best competition for Short Course and Stadium Truck racers of all ages at a two day event. In Modified Truck Steve Hartson and Kevin Motter went 1-2 while in Modified 2WD Short Course, Kevin and Steven were also on the podium finishing 2nd and 3rd behind Cody Turner.
Source: JConcepts [jconcepts.net]
Wednesday, October 8, 2014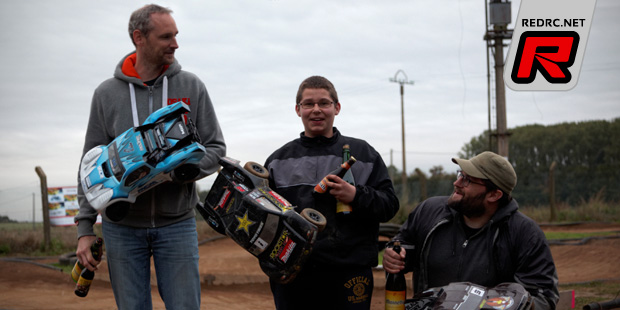 The penultimate round of the Belgian SCT Cup was held at the BRTC club's track, the place SC racing started in Belgium some years ago. The race marked the final outdoor event of the year and despite a sunny start into the weekend, on race day the track was very wet. A few brave drivers tackled the first qualifier anyway only to find that the trucks would collect loads of dirt but as time went by the track started to dry, making for better conditions and allowing more drivers to start into the second round of qualifiers.
Continue reading the report here
Wednesday, October 8, 2014