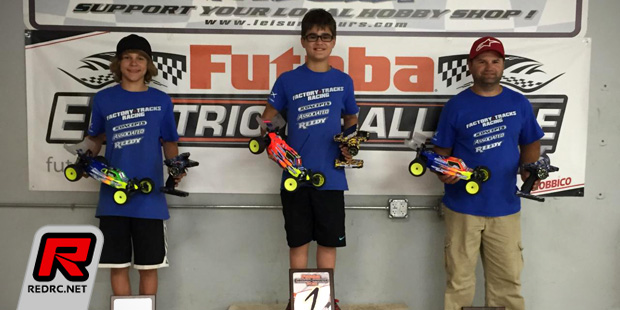 The 2015 Futaba Electric Challenge held at Leisure Hours Raceway in Joliet, IL is a unique event where the racers run indoor on Saturday and outdoor on Sunday, then combining the two scores from each day to determine a winner. Racers from all over the Midwest were in attendance and after the dust settled, the father-son-son Hornes trio out of Michigan swapped the 1-2-3 spots on both days in 2WD Modified Buggy, only to end in a three-way tie for the overall championship. Winning the tiebreaker, Aydin Horne finished first, with Austin Horne in second, leaving Al Horne to finish behind both kids in third.
Thursday, September 3, 2015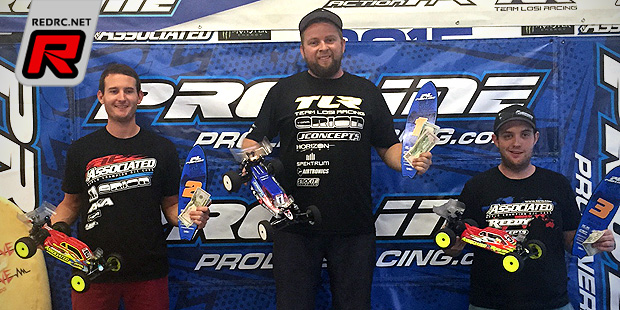 The 2015 Surf City Classic was held this past weekend at OC R/C Raceway in Huntington Beach, California. With the reputation of having one of the best tracks and facilities in the country, this year's event once again sold out very quickly. The race schedule saw open practice on Friday, three round of qualifying on Saturday and a final round of qualifying followed by the main events, including a single 10-minute A-main, on Sunday. In the 2WD Modified Buggy class, Ryan Maifield would take the TQ honors and Maifield would go onto lead every lap and take the win in the A-main over Ryan Cavalieri by 4 seconds. Kody Numedahl would make a great comeback to finish on the podium in third.
Click here to continue reading the report
Monday, August 31, 2015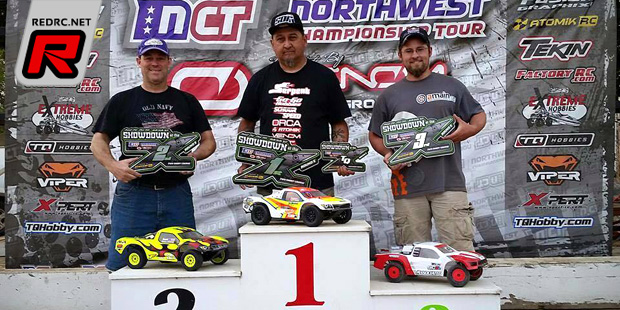 Round five of the NCT Series would be held in Wall Walla, WA. In the 2WD Short Course class Thurston Yeo took the TQ for the triple A-mains of which the opening one didn't went well for him as he only came in third spot behind David Cruise Halloway and Clayton Groom. A2 and A3 then saw a clean sweep by Thurston, who got into grips by using a different tyre choice, to take the day's win and with it the third overall victory this season.
Source: Serpent [serpent.com]
Friday, August 28, 2015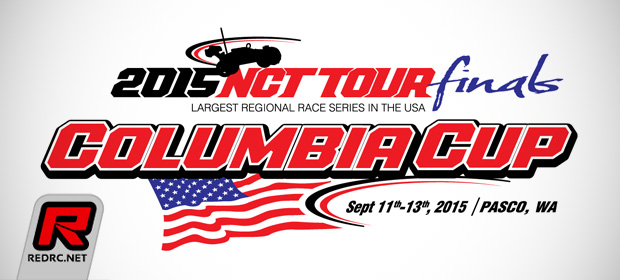 The 2015 running of the NCT Finals will take place in Pasco, WA on September 11th to 13th. Top drivers from all over the Northwest will be in attendance to battle it out for the Columbia Cup title, as well as secure additional points to boost their standings in the NCT. Everyone is welcome to attend. More information can be found on the series' website here or by sending an e-mail to wstcoastrc@aol.com while sign up for the event is available here.
Friday, August 28, 2015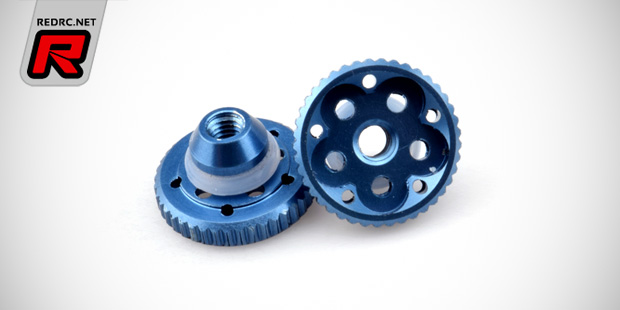 The RDRP battery plate thumb nuts for Team Associated 5th generation off-road vehicles are machined from high-quality 7075-T6 aluminium and they are of a super lightweight design while offering a slightly lower profile than the original ones. Excessive machining brings them down to 0.8g per piece and their overall design makes for improved visual impact. Included with the thumb nuts come clear O-rings to prevent the nuts from becoming loose in severe off-road action. The fasteners are available in blue or black anodising to match with the remainder of Revolution Design Racing Product's option parts for Team Associated's 5th generation off-road cars.
Click here to view another photo
Wednesday, August 26, 2015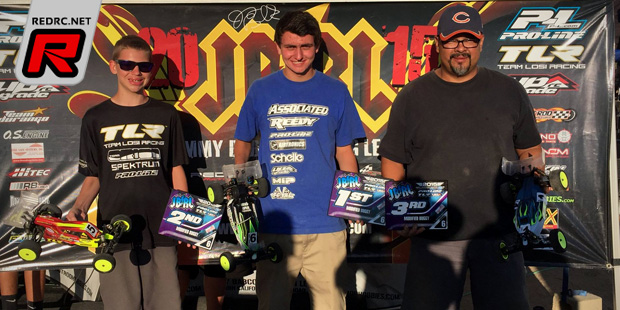 Round six of the 2015 Jimmy Babcock Racing League Electric Series as held at Controlled Chaos Raceway in Palmdale, CA this past weekend. As usual the event attracted a nice mix of nationally experienced driver and local talent and in the premier class of 2WD Modified Buggy Jake Mayo took the day's win from David Jenson in second and Carlos Quilez in third.
Click here to continue reading
Wednesday, August 26, 2015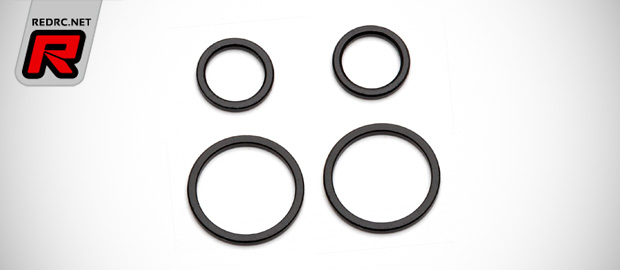 Team Associated have introduced a CVA axle shim set for the use with the B5M, T5M, and SC5M. These shims allow to run maximum droop and keep the dogbones securely in place when using the #91608 Factory Team aluminium +4 arm mount. Included in the set are two inner and two outer shims.
Click here to view another photo
Wednesday, August 26, 2015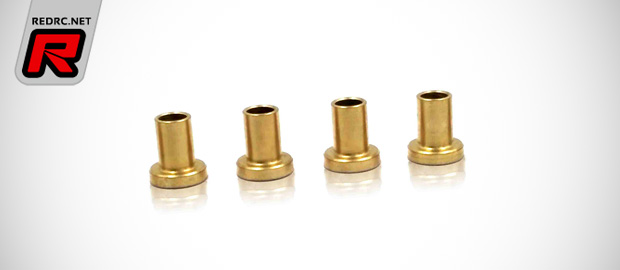 T-Works have introduced brass kingpin bushing sets for Team Associated's fifth generation 1/10th off-road vehicles such as the B5 and T5. The parts help to alter the roll centre settings and also add unsprung weight which can be beneficial at certain track conditions. Available are a 4-piece standard, a 4-piece offset and an 8-piece "complete" set for the B5, T5 and SC5.
Click here to view the other sets
Tuesday, August 25, 2015