Joern Neumann takes 2wd class at Petit Race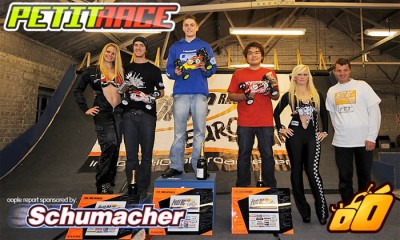 oOple are reporting that Ellis Stafford TQ'd the Petit Race 2WD class but had no luck in the three-leg finals. Instead, it was Joern Neumann that took impressive wins in legs one and two to take the crown and make it three 2WD titles in three appearances. Lee Martin claimed the final leg to take 2nd overall, while Shin Adachi was impressive all day and finished 3rd. In the truck class Richard Lowe, reigning Petit Truck champion, took the win from pole, taking the first two legs despite incredible pressure from Shin Adachi with Cyril Baldini taking third.
Check out the full report over at oOple here.
Source: oOple [oople.com]