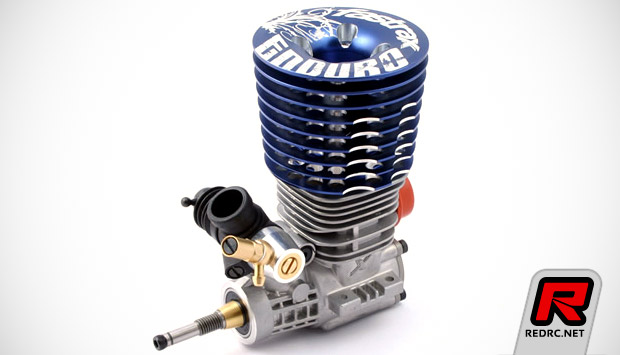 Fastrax have entered the competitive nitro engine market with the new Enduro. This 3-port 3.5cc engine has already received rave reviews from teams competing in the 2011 UK Endurance Masters, where the Enduro was the control engine for 15 teams in the non-stop 6-hour race. Easy to start, longevity and value for money were the criteria when developing the Enduro. Featuring the latest in machined aluminium heat-sink head design, ABC sleeve construction, turbo glow plug head button and with quality materials and bearings, the Enduro provides a smooth power output and fuel economy that is easy to drive for beginners and experts.
Source: Fastrax [fastrax-rc.com]
Thursday, November 3, 2011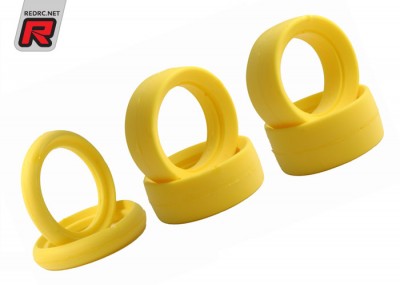 Fastrax have added new moulded inserts for 1/10 scale buggies to their growing range of tyre accessories. Available in three sizes suitable for 2WD front, 4WD front and rear tyres. The inserts are of a medium profile making them a good all-round solution.
Source: CML Distribution [cmldistribution.co.uk]
Wednesday, August 10, 2011
Fastrax have added new moulded inserts for 1/10 scale Short Course trucks to their growing range of tyre accessories. Especially made for Traxxas Slash and HPI Blitz wheels that require stepped inserts with two different inner diameters.
Source: CML Distribution [cmldistribution.co.uk]
Wednesday, August 10, 2011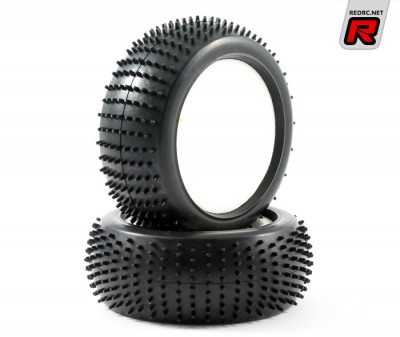 The new 'Spear' 1/8th off road buggy tyre from Fastrax is the perfect all round tyre for grass and astro turf applications. The budget priced, multi-functional pin design in medium compound can be tuned and cut to suit your traction needs whether bashing or racing. Available pre-glued and mounted on either racing dish wheels or split spoke design or as unmounted with foam insert.
Source: Fastrax [fastrax-rc.com]
Thursday, July 7, 2011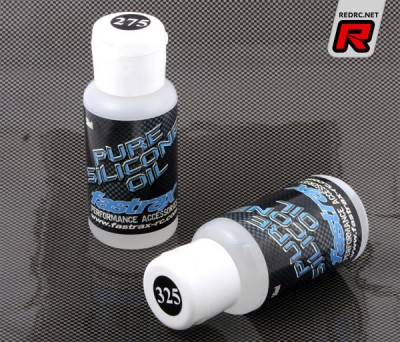 Fastrax have released a complete line of 100% Pure Silicone shock oil. Available in 50ml bottles in half weights for even finer shock tuning for racers they have also introduced selected weights in larger 90ml bottles for 1/8th and 1/5th racers.
Source: Fastrax [fastrax-rc.com]
Monday, June 13, 2011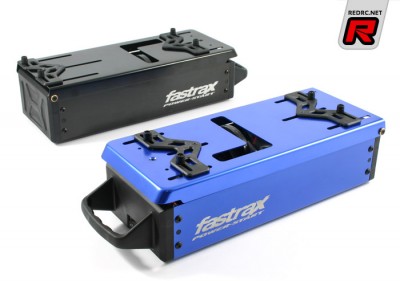 Fastrax's Power-Start is the ultimate starting solution for nitro vehicles. Featuring a single belt drive system turned by twin 775 size electric motors with internal cooling fans, the power and torque is enough to turn over 1/8th and 1/10 size engines. Internal battery area allows for the use of either twin 7.2v NiMh, twin 7.4v LiPo or a 12v Gel cell and comes supplied with pre-wired Tamiya and gel cell style connectors and convenient on/off switch is housed by the carry handle. Easy, adjustable chassis brackets allow for the box to be set-up to suit virtually any vehicle 1/10th and 1/8th, and its sturdy heavy duty aluminium construction means this box will last the test of time.
View more images of the Power-start here
Tuesday, June 7, 2011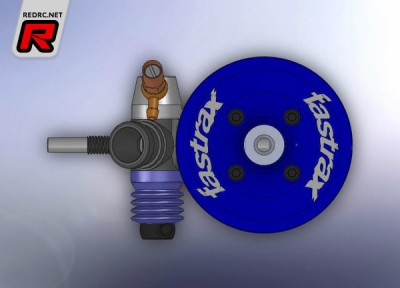 Fastrax have leaked the first CAD drawings of a new engine project they are currently working on. Full details have yet to be announced, but Fastrax say it is a 3-port engine aimed at the competitive club racer, who is looking for a reliable and cost effective engine to race with that will not break the bank. Expected to be released in late Spring, we will bring you more details as we get them.
Tuesday, March 8, 2011
The classic step pin off road tire tread is recreated by Fastrax for the Short Course class with the release of the 'BullsEye'. The popular handling and driving characteristics of the step pin tread, coupled with the Fastrax soft compound will make the 'BullsEye' a firm favourite in the pit bag, as it can perform on a wide variety of surfaces from dirt, grass and astro turf.  Available pre-mounted on one-piece beadloc effect scale Short Course wheels or as a tire and insert only. Both combinations come with Fastrax's new SC molded foam inserts. Available wheels for direct fit on Team Associated SC10, Traxxas Slash, Slayer, Hong Nor, HoBao Hyper SC, HPI Blitz etc.
View the insert and wheel here
Tuesday, February 1, 2011