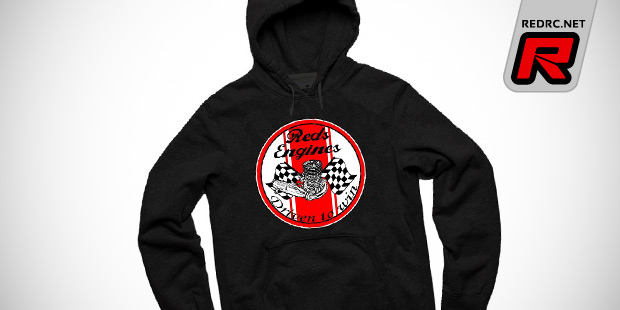 Show your passion to everything Reds Racing with this new hoodie. Made from high-quality black cotton the hooded sweater sports a somewhat vintage looking Reds Engines logo and it is available in S to XL sizes.
Source: Reds Racing [redsracing.it]
Friday, February 28, 2014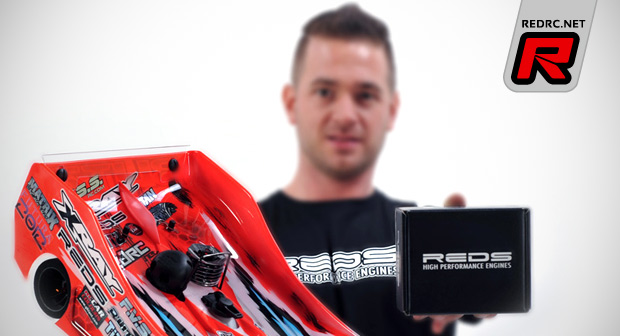 Reds Racing announce the latest addition to their team in the form of Dutch frontrunner John Ermen. The Xray driver raced with RB engines before and has the following to say about the deal:
Thanks to Marco and Mario Rossi, we did some tests and I am impressed with the performance and speed of the engines. In 2014 I will race the Dutch Nationals, German Nationals, ENS series and the European Championships. Let's get the race season going and hope for some good results.
Source: Reds Racing [redsracing.it]
Thursday, February 27, 2014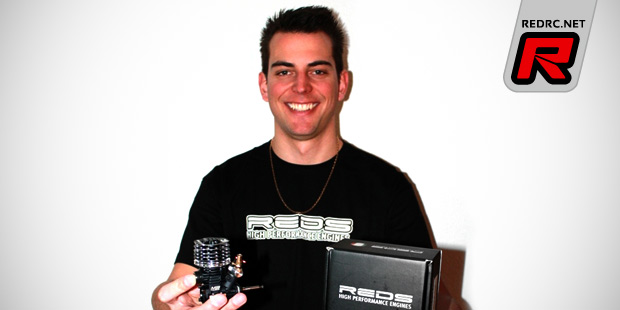 Reds Racing welcome Martin Lissau to their factory team. The former large scale World Champion will compete with Red engines during his 2014 nitro campaign. This is what Martin has to say about the deal:
I will like to thanks Mario and Marco from Reds for giving me this opportunity to race their products. I'm sure that Reds products will be able to bring some good result with the 2014 season. Thanks a lot guys.
Source: Reds Racing [redsracing.it]
Monday, February 10, 2014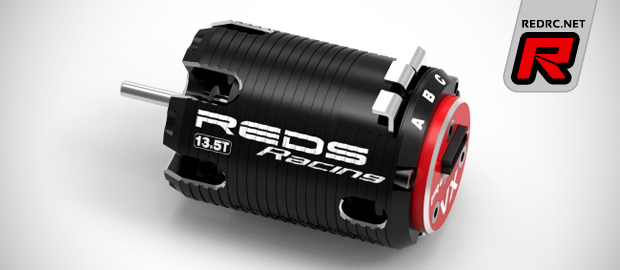 Italian engine manufacturer Reds Racing, known for their Mario Rossi tuned high-performance nitro engines, now also enter the electric motor market with the introduction of the VX 540 sensored brushless motors. Build around a CNC-machined 6061-T6 heatsink can with large venting holes the motors feature balanced sintered rotors, high-purity copper windings, heavy-duty solder tabs, high RPM ball bearings and a red anodised timing shield. Beside 4.5T to 8.5T modified motors Reds Racing will also have dedicated 10.5T to 17.5T stock racing motors available.
Click here to view more images
Friday, February 7, 2014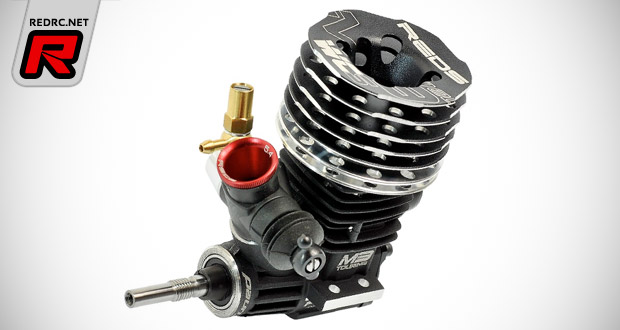 Reds Racing have released their new M3 World Cup Series, a 2.1 cc motor for the On-road Touring Racing class. The new engine offers the most advanced technologies to get the best performance and reliability. Featuring a lightweight cylinder for increased engine performance at low and medium RPM, a tuned and balanced crankshaft, domed piston, 'Direct Cooling' cooling head technology, optimized timing to reduce fuel consumption and of course M.Rossi special tuning to make the engine simply powerful. The WCS is also one of the lightest in its category, weighing just 205g.
View more images of the engine here
Tuesday, January 28, 2014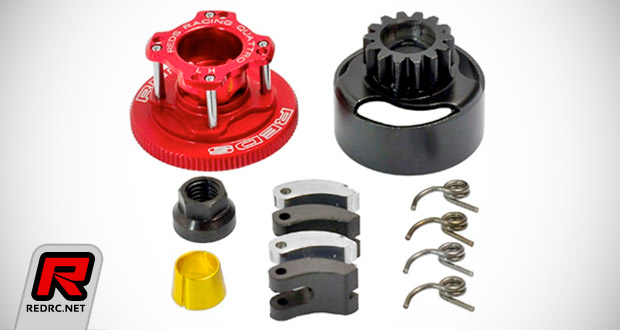 Reds Racing have released their new Quattro 4-shoe offroad clutch system. The new clutch is designed to make the engine power output more linear and smoother offering the best traction, vehicle drivability and low fuel consumption. The new clutch is completely adjustable and thanks to a rotating front plate there's no need to disassemble it or to change springs. The clutch is 100% made in Italy and comes pre assembled and tested to ensure the best performance and reliability.
Source: Reds Racing [redsracing.it]
Monday, December 30, 2013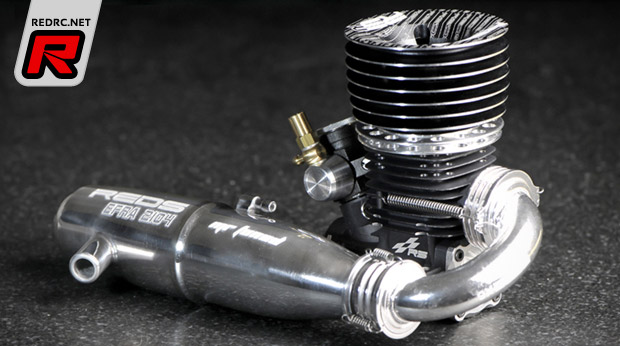 Reds Racing have introduced the R5R Racer, a completely renewed and redesigned tuned engine in their 3.5cc offroad line, based on the previous version R5 Classic. The Racer is one of the most advanced and innovative products on the market at a mid range street price. It is equipped with the best technology in order to improve reliability and guarantee the best performance on all terrains. The R5R is provided with a new cooling system which has a positive impact on fuel consumption and reliability and furthermore, the new Racer timing guarantees a smoother power delivery in order to make the engine extremely drivable, suitable for every type of track and to help reduce fuel consumption. The engine is matched with the Reds 2069 or 2104 pipe, manifolds M, S or XS and the Reds "one touch" effortless clutch system.
View more images of the engine here
Tuesday, November 12, 2013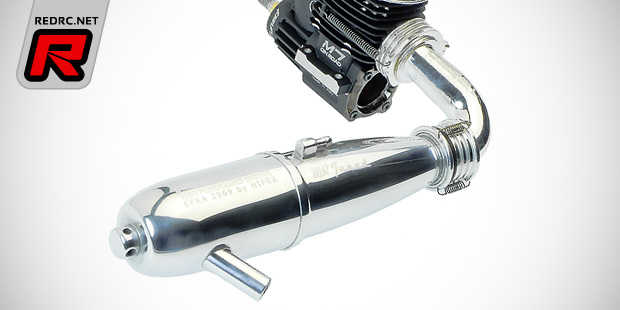 Reds Racing presents the new 1/8 on-road TQ exhaust system with an EFRA 2069 extra lightweight pipe and new Torque manifold. The 100 percent Italian-made pipe offers an extremely light weight and it is ideal for racers who seek the absolute maximum. The TQ pipe reaches the best performance with the new Torque L manifold which allows to increase the low and mid RPM range power with both the M7T and M7WC engines while maintaining a restrained consumption. The pipe is also doing very well in combination with the traditional M, L, and XL manifolds.
Source: Red Racing [redsracing.it]
Wednesday, October 30, 2013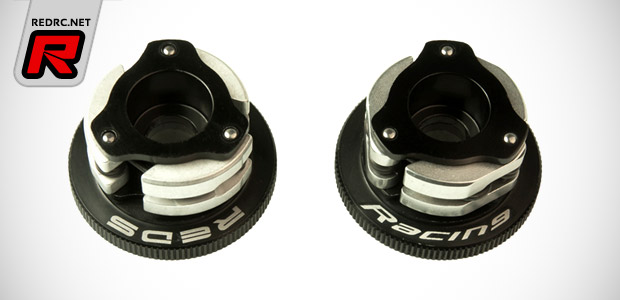 Reds Racing have announced a new update for their 3 shoes 'one touch' effortless clutch system, called Reds Three 2.0. The development of the new version has affected the clutch shoes 7075 T6 which have been completely redesigned in order to improve the engine performance at low RPM and increase clutch life. The new shoes are shorter, lighter and designed for engagement during the entire shoe stroke and are less sensitive to wear and as such life time is increased. The clutch engages at higher RPM range, resulting in more controllable power during acceleration, while still maintaining good handling and performance on jumps. The clutch can be adjusted thanks to the traditional combination of different springs and shoes. Three different types of springs are available, with a diameter of 0.9 – 1.0 – 1.1 mm, and two different types of shoes, the traditional aluminium 7075 shoes and the optional ones in carbon.
Source: Reds Racing [redsracing.it]
Wednesday, June 19, 2013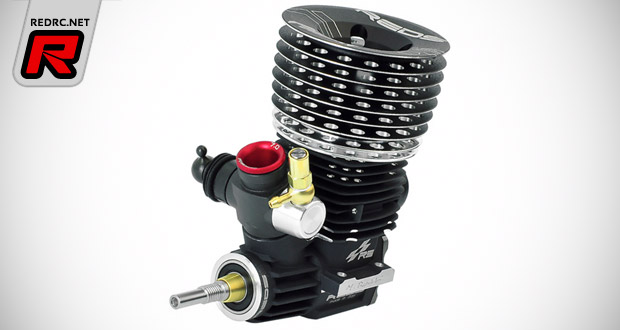 Reds Racing is always developing high performance and low fuel consumption products and the latest development is the Team Edition 2. It is derived from the well-known R5T and used by most of Reds Team drivers such as King, Vega, Magi, Candel, Tanaka and others. The new Team Edition 2 is the most advanced Reds off road engine and is the 3rd step of development of R5T booster version. It has been designed for reducing fuel consumption and increasing performance and features a highly efficient cooling system, improvements to the sleeve and crankshaft timing and some adjustments to the tuning. The new cooling system guarantees more efficiency in extreme working conditions thanks to a wider cooling head and combustion chamber. Furthermore the cooling system has a lower gravity center in order to improve vehicle dynamics.
View more details and images here
Tuesday, April 16, 2013