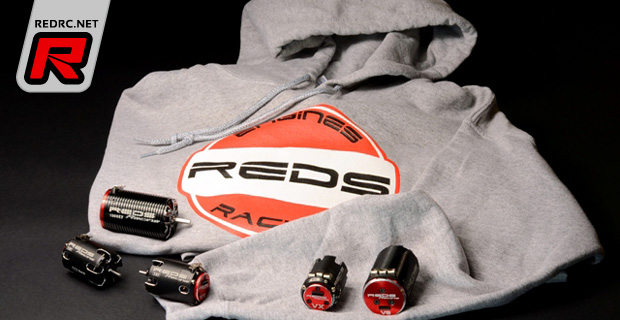 New from Reds Racing comes this grey colour hoodie to show your passion to everything Reds Racing while keeping you warm at the same time. The sweatshirt offers a printed Reds Racing logo, two outer pockets and it is available in adult S to XXL sizes.
Source: Reds Racing [redsracing.it]
Monday, November 24, 2014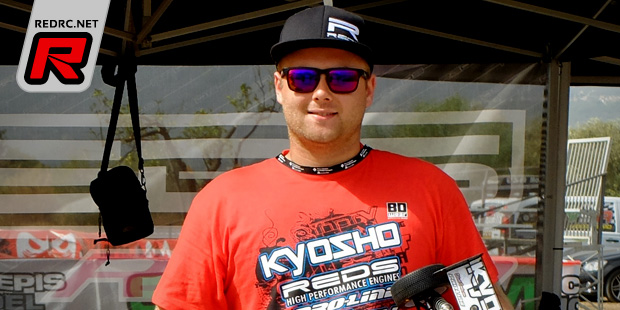 Italian company Reds Racing announce the re-signing of Elliott Boots for another two years through to 2016. The Kyosho front runner and 2012 IFMAR Worlds top qualifier has the following to say about the deal:
I have been very pleased with the fantastic support from Reds Racing in 2014, on and off track. The engines have been so good this year and with the personal track support from Mario and Marco which has been fantastic. Looking forward to 2015/16 with Reds Racing.
Source: Reds Racing [redsracing.it]
Tuesday, November 18, 2014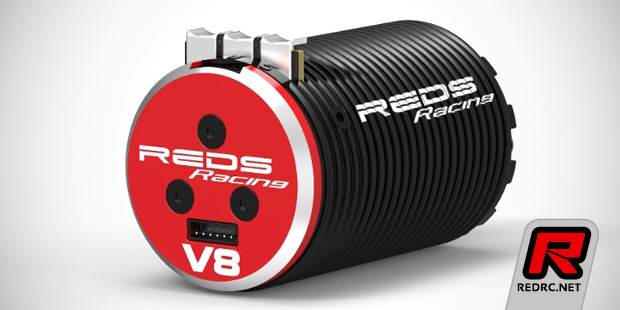 After releasing the VX 540-size electric brushless motors Reds Racing now introduce a dedicated series for 1/8th scale racing. The V8 are specifically designed 1/8th off-road motors to provide exceptional power, superior smoothness and control in combination with high efficiency and a low temperature operation. Coming with a highly finned CNC-machined aluminium can for improved heat dissipation the motor is capable of both sensored and sensorless operation and available in two KV options of 1900KV and 2100KV.
Click here to view the features and another photo
Wednesday, November 5, 2014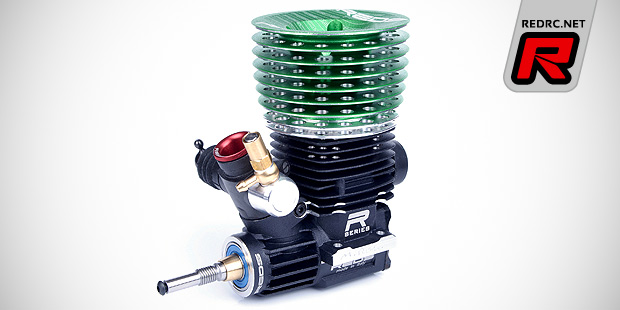 Available now from JQ Racing are two limited edition engines made by team sponsors Reds Racing. The R7 and R5T come with a special, green anodised cooling head to match JQ Products' company colour. The Mario Rossi checked engines as well as single cooling heads, to outfit existing engines, are available through JQ Racing's EU and USA shop.
Click here to view more photos
Tuesday, October 28, 2014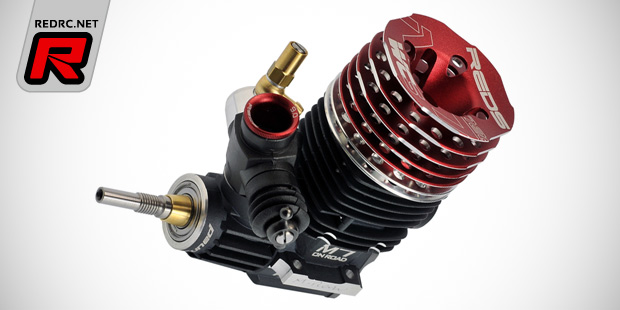 Reds Racing introduce their latest nitro engine in the form of the M7WCS Red Series for 1/8th on-road cars. The limited edition engine boasts an additional tuning to the sleeve and crankshaft, besides the traditional tuning which characterises Reds Racing entire product range. The main goal is to further increase the engine's power and top speed in order to extract the highest possible performance. Furthermore, the Mario Rossi tuned engine features a new red anodised cooling head to make it stand out. The engine is best used in combination with the Reds 2113 pipe and L manifold or the 2113 light pipe and TQ manifold.
Click here to view more photos
Monday, October 20, 2014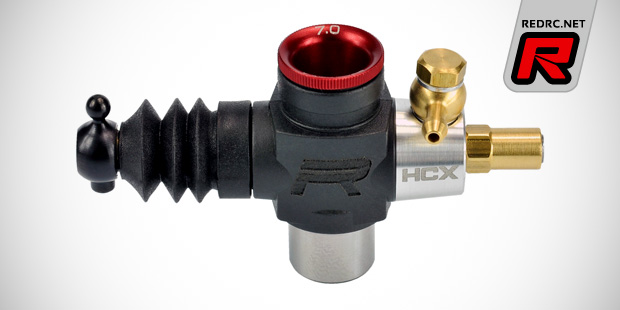 Seen for the first time during the recent IFMAR 1/8th Gas Buggy Worlds, Reds Racing now officially introduce the HCX horizontal carburettor. Featuring a differently positioned top end needle than found on conventional carbs, the main needle on the HCX is placed horizontally for easier access, improved idle stability, a more precise tuning and higher mod and top end power. The new carburettor is usable with all Reds Racing off-road engines such as the R5R, R5T Team Edition and R7 Evoke.
Click here to view more photos
Tuesday, October 14, 2014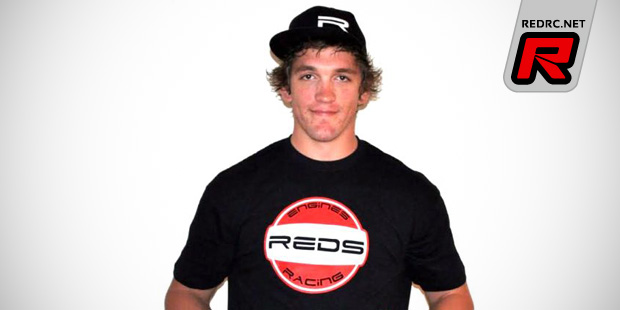 Reds Racing announce the signing of Australian's Aaron Stringer. Aaron will be running Reds Racing off-road engines during his 2014/15 campaign.
Source: Reds Racing [redsracing.it]
Wednesday, September 10, 2014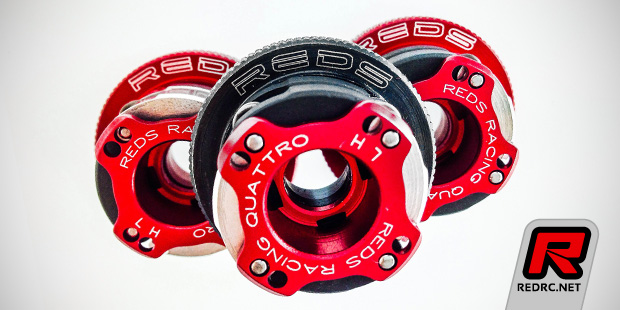 Reds Racing have a steel flywheel for the Quattro off-road clutch system available. The flywheel has been specifically developed to provide smoother acceleration out of the corner while improving handling on rough and loose conditions for more consistent lap times. Furthermore the flywheel slightly increases fuel mileage and it makes for a more consistent idle and thus easier carburettor tuning.
Source: Reds Racing [redsracing.it]
Tuesday, August 5, 2014