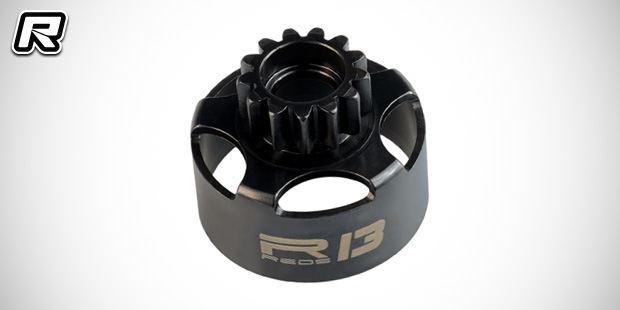 Reds Racing have introduced the Durabell 1/8th off-road competition clutch bell. Made of high quality steel and sporting a special coating treatment the teeth last longer compared to standard clutch bells, making for greater consistency and reliability. A special vented design also guarantees lower temperatures and improved clutch shoe engagement for a longer life of both the bell and clutch shoes. The Durabell is available in 13 and 14 teeth version only and it is suitable for Kyosho, Mugen, JQ, Xray, Associated, Hot Bodies, Serpent, and Xray but it does not replace Reds Racing's standard 13 and 14 teeth clutch bells.
Source: Reds Racing [reds-racing.com]
Friday, February 5, 2016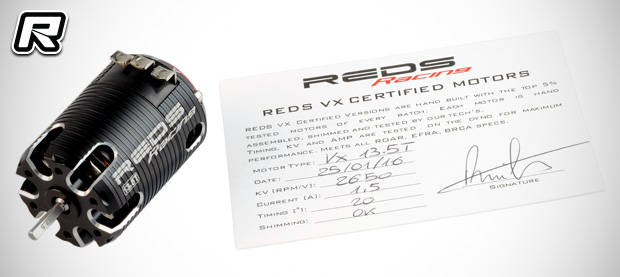 Coming from Reds Racing are the VX 540 Certified electric brushless motors. Available as 10.5T, 13.5T, 17.5T and 21.5T stock racing variants the motors already are in the top 5 percent of every batch in terms of performance and further hand-building, shimming and testing makes for maximised power output. The motors meet all ROAR, EFRA and BRCA rules and they become available now.
Source: Reds Racing [reds-racing.com]
Wednesday, January 27, 2016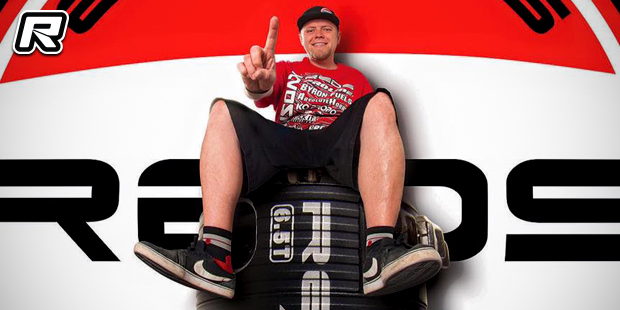 Reds Racing have announced that 2010 IFMAR 1/8th Nitro Buggy World Champion, Cody King will be using Reds Racing electronics in his 1/8th and 1/10th rides for the 2016 and 2017 season. The Kyosho factory driver had its maiden outing for his new sponsors at last weekend's Reedy Race of Champions and he had the following to say about the move:
I want to announce I will be running Reds Racing electronics in my electric powered vehicles. I'm looking forward to working closely with Reds, the team drivers, and customers on set-up and race support.
Source: Reds Racing [reds-racing.com]
Tuesday, January 26, 2016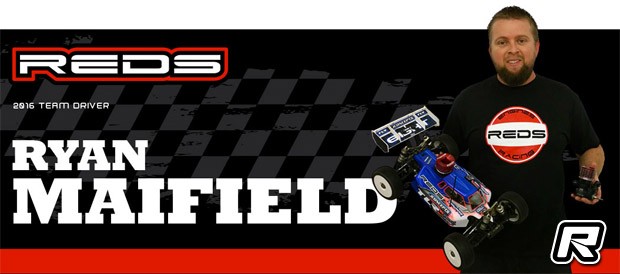 TLR's Ryan Maifield has been confirmed as part of the Reds Racing driver line-up for 2016/2017. The former Orion Nitro team driver, will debut his Reds Racing powered Horizon Hobbies JConcepts TLR at The Dirt Nitro Challenge next month. Mario Rossi had the following to say about signing the multiple National Champion:
The legacy Ryan is building is very impressive, and we are very proud to be a part of it. Off-road is incredibly competitive and Ryan is certainly one of the top 3 or 4 to beat at any event. At REDS we are very fortunate to have several top level drivers like Elliott, Cody and Cole. All of them have the skill to win Worlds this year.
Source: Reds Racing [reds-racing-usa.com]
Friday, January 15, 2016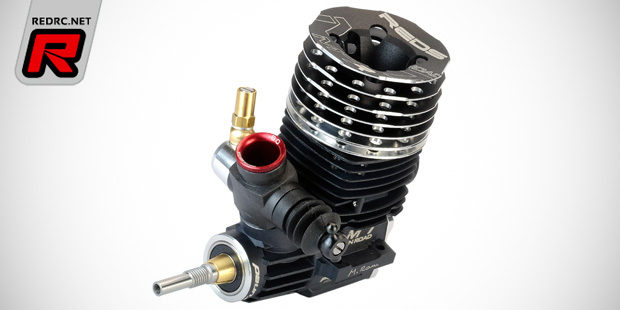 Reds Racing have introduced the all-new M7R .21 7-port M-Series nitro on-road engine. The XL long stroke powerhouse is of a lightweight design and it features Japan-made front and Swiss-made rear bearings, a flat piston design for additional low-end power, a lightweight backplate, as well as a lightweight cooling system. The 7-port design with a new timing makes for high bottom end torque, great power and a low fuel consumption. Part of the package is also a silicone-filled crankshaft, a Japanese TS7 glowplug for easy tuning and reliable starting and to ensure the highest possible quality each engine is hand-assembled by Reds Racing's own Mario Rossi.
Thursday, January 7, 2016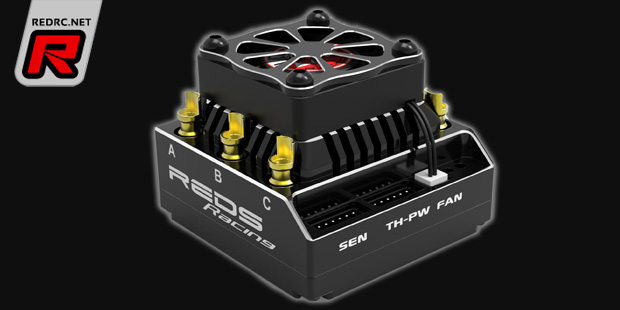 Reds Racing have released a first official teaser image of their long awaited 1/8th brushless speed controller. Designed using state of the art micro components, the TXX Pro features advanced tuning options, an ultra low-profile billet aluminium case, a 30mm cooling fan and it will offer ultra-smooth and precise throttle and braking control. More information will become available soon.
Source: Reds Racing [reds-racing.com]
Tuesday, December 22, 2015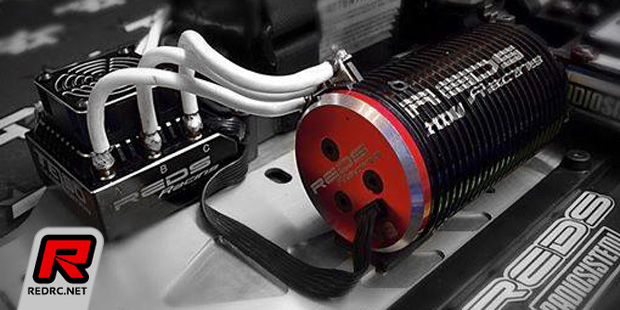 Reds Racing have released a first teaser image of their forthcoming 1/8th scale brushless speed controller. The device seems to sport an all-aluminium case with separated areas for the motor and battery wires on opposite sides of the speedo. Also visible is a finely ripped heatsink with fan unit as well as an aluminium fan guards to keep rocks and debris away. More information and images should become available soon.
Source: Reds Racing [reds-racing.com]
Tuesday, December 15, 2015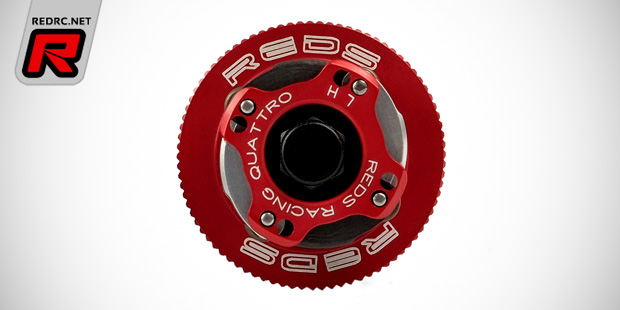 Italian company Reds Racing have introduced their updated Quattro off-road clutch system. Available in a 32mm and 34mm variant the clutch makes use of a thicker flywheel to increase the inertia of rotation and the durability of the flywheel. The adjustable clutch incorporates a rotating front plate, doing away with the need for disassembly or spring changes. Included in the set are the Hybrid 4 shoes, a mixture of two aluminium and two carbon composite shoes.
Monday, December 7, 2015