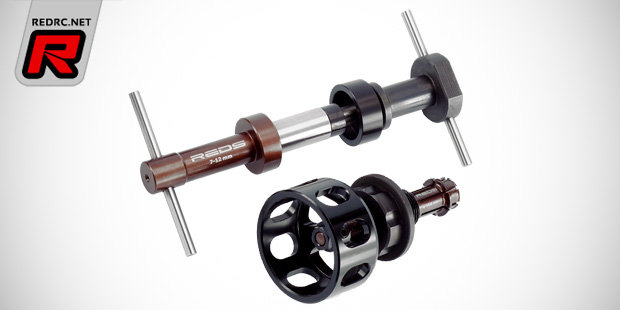 Coming soon from Reds Racing are two engine bearing tool sets. Available in two sizes for 7-14mm and 7-12mm bearings the tools allow for easy removal and installation without harming the ball races or the crank case.
Source: Reds Racing [reds-racing.com]
Friday, September 11, 2015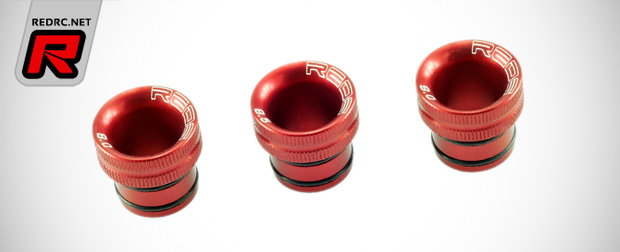 Reds Racing have released a set of new venturi inserts for the 3.5cc on-road "M" series engines. The new parts are available in 8.0, 8.5 and 9.0mm inner diameter and they offer a higher torque while leaving mid and top range power fuel consumption unchanged. The inserts are suitable for all "M" range on-road engines and they have been developed in cooperation with factory team drivers such as John Ermen and they have been used with great success at the recent 1/8 European Championship in Ettlingen.
Source: Reds Racing [reds-racing.com]
Thursday, September 3, 2015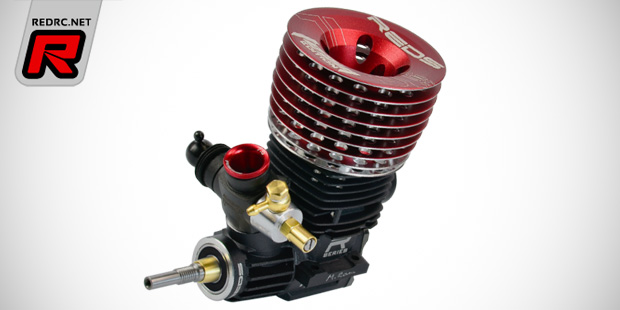 Available now from Reds Racing is a dedicated nitro engine range for 1/8th GT vehicles. Built using the same crankcase and crankshaft as Reds' 1/8th R line engines, the new GT range features a class specific timing, and a 5-port liner and 7mm venturi insert to comply with the classes' engine regulations. Available are two versions; the R5 Racer GT and R5T Team Edition GT. The Team Edition engine features a HCX horizontal carburettor, a silicon filled, balanced and tuned crankshaft, a RDC hard coating back plate, a sleeve with five inlet ports and exhaust port with booster as well as a high performance Japan-made front ball bearing and a Swiss-made ceramic rear  bearing.
Click here to continue reading
Friday, August 28, 2015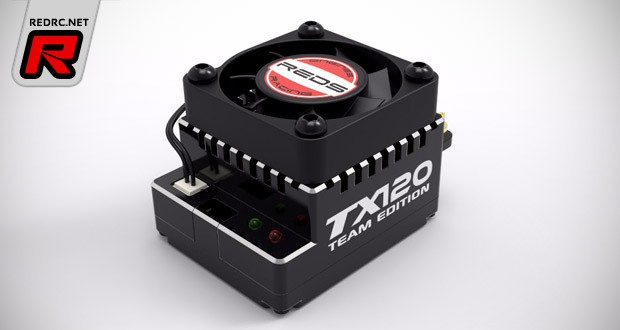 Having seen the pre production version at the 1/8th Euros last month, Reds Racing have today released their 1/10 speed controller called the TX120. Running on 2S LiPo batteries and featuring a built-in BEC with 6.0V/7.4V voltage output, the TX comes with external power capacitors to maintain a compact design, high reliable external power switch and high speed cooling fan. With a focus on capability and versatility it utilises high grade and low resistance components throughout. Built with a custom high-efficiency aluminium heatsink housing and full programming, the TX provides you with the tools to win.
Thursday, August 6, 2015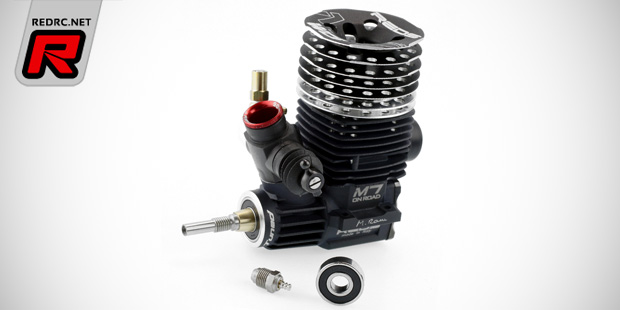 Reds Racing have released their latest 3.5 cc 1/8th on-road competition nitro engine, the M7WCS V2.1. The latest spec engine has been specifically updated to improve reliability and performance by using a Japanese 7x19x6mm front bearing that is purpose-designed for high RPM. The new bearing is of a higher precision to offer better sealing compared to metal shielded bearings, while being of a low friction and highly reliable design. Also new with the M7WCS V2.1 comes a Japanese TS7 glow plug that guarantees easier tuning and a high reliability.
Source: Reds Racing [reds-racing.com]
Sunday, July 19, 2015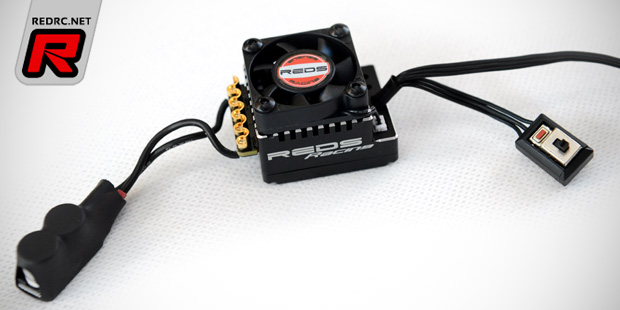 During this week's EFRA 1/8th Gas Offroad European Championship Italian company Reds Racing have their forthcoming TX120 1/10th scale brushless speed controller on show. Known for their successful range of nitro engines Reds Racing recently also stepped into electric propulsion with the release of their 1/8th and 1/10th scale brushless motors. As for the speed controller, the TX120 was developed with a focus especially on 13.5T stock racing and a good brake feel, but the speedo will also work with modified motors down to 3.0T. Measuring 31.38x19mm and weighing in at 45g the 2S LiPo-compatible and 120A-rated ESC offers 6V/3A BEC output and it sports all-black wires for a pro-level look. Also available will be a dedicated programming box that allows to adjust the software parameters that, from what is understood, will include class-standard items such as timing and turbo functions beside others. More detailed information about both products will become available in time for the release.
Click here to view the programming box
Friday, July 10, 2015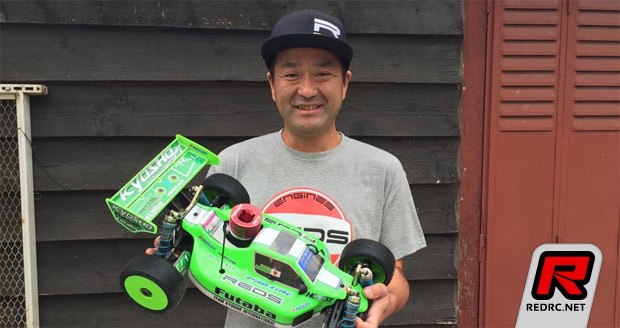 Reds Racing have announced the signing of former World Champion Yuichi Kanai to their factory team. The head of 1/8th offroad development for Kyosho is currently attending the Kyosho Masters in France from where the deal was finalised. Kanai will uses the Italian made engines to power his distinctive green race cars, replacing the RB engines he ran previously.
Source: Reds Racing [reds-racing.com]
Sunday, June 21, 2015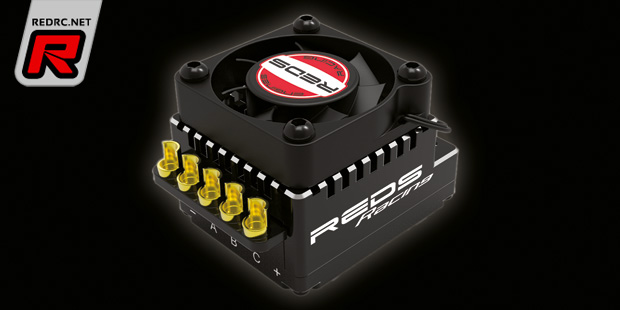 Italian company Reds Racing have announced the soon release of their long-awaited TX120 brushless competition speed controller. Designed with modified and stock racing as well as on-road and off-road classes in mind the speedo will feature advanced tuning options, an ultra low-profile billet aluminium case, an add-on 30mm fan unit and more. Full details and more images will become available shortly.
Source: Reds Racing [redsracing.it]
Friday, June 19, 2015